Ecommerce has enabled everyone to buy and sell online.
The e-stores allow people to buy and sell from the comfort of their homes.
The online marketplaces provide new and convenient ways to new entrepreneurs to supply their goods and services to every corner of this world.
Therefore, both customers and entrepreneurs have embraced online sales as cheaper and convenient ways to buy or sell products, respectively.
If you are a new entrepreneur, and figuring out how to start an online business, you are in the right place.
You need to continue the reading and know how to start selling online with your ecommerce store.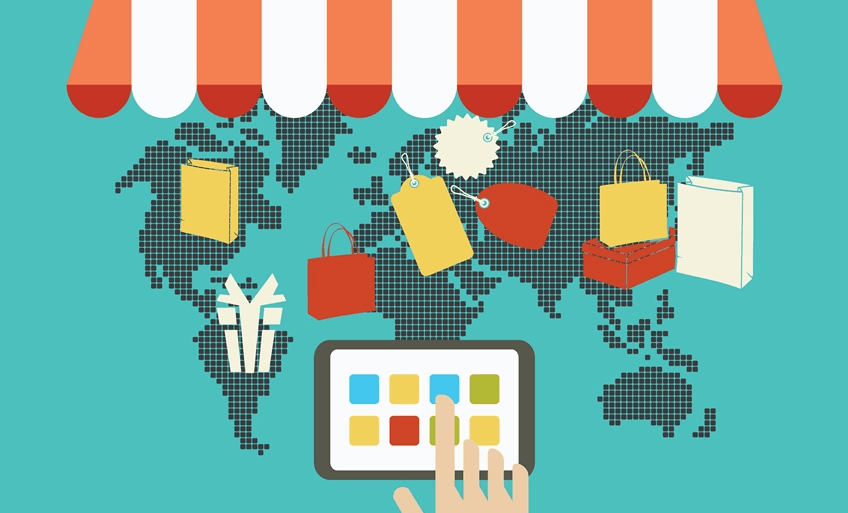 What To Sell Online: How To Find Products To Sell?
When it comes to buy and sell online, you should consider the following tips while choosing the best products to sell.
· Brainstorm Ideas
While choosing the products to buy or sell, you should keep many factors in mind. Above all, you need to consider the demand for the product, its potential buyers in the market, and order soon.
· Research Ideas In Google Trends
It is the best way to find the best selling products. Amazon keyword research will give you a list of all the products which are highly in demand.
For instance, it is an era of technology, and these days' mobile phones and accessories are highly in demand. Therefore, any product from this category can be the best option to sell online.
· Market Data
Besides Google Trends, you can also survey the market to find the best selling products.
You can use this platform to learn about the demand and requirements of the customers. Check reviews and comments of buyers to check what they are demanding.
· Low Competition Niches Within Growing Industries
While searching for a product to sell online, you will come to know that many products do not have many competitors in the market. Still, they have a massive room for the growth of industries in the coming years.
So, you should try to choose those products which are going to highly demanding in the coming years. These goods will give you a platform to earn a lot of money and success.
· Collect Data Such As Amazon Sales, Search Volume, Keyword Difficulty, Etc.
You can get the data from Amazon, too, to find the best selling product.
You should check the sales, search volume to get an idea about the bestselling products. You can also use the keywords to find the best products to sell online.
Suggested reading:Top 25 Best-Selling Products on Aliexpress To Sell Online
How To Start Your Online Business?
There are many benefits of online business. For instance, you can work remotely; you can set your working hours and can focus on the niche you care about. Beside it, the startup cost is quite low.
Starting an online business is very accessible. If you want to start and maintain your online business, you need to follow a similar process as one follows to begin the traditional market.
If you're going to start a successful online store, you should follow the under given steps.
· Write Down Your Business Ideas
The very step of your online business is developing a business idea. You need to ask what you want to do and why. It is a straightforward question; you should ask yourself.
Every successful business used to have a mission and purpose. You are starting a business, and you will continue it at any cost.
You can have an exit plan in mind, but if you do not have a passion for driving or pushing the business forward, it will not get very far away.
If you are willing to start an online business, you should be capable of handling all the issues and problems.
You should have skills and a certain level of expertise to leverage. It will differentiate between you and other online sellers.
Try to select the products after market research. If you are interested in selling a few specific products does not mean that they can give you a considerable profit margin. You should select the products which have a market value.
Before starting the business, you need to determine that you will need a physical store, or it can be operated only online.
For instance, every ecommerce business requires physical shipping and distribution for the physical location.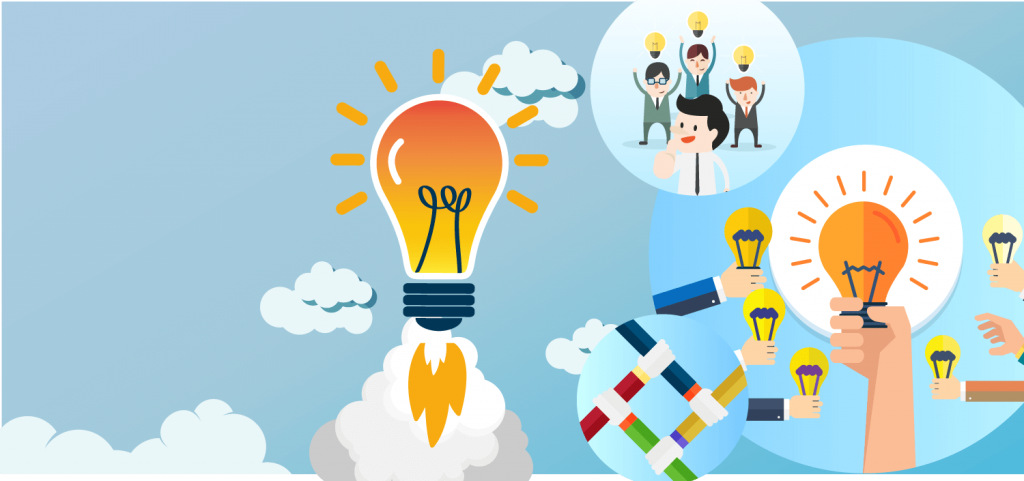 · Do a Thorough Project Study
Just after you have decided to start an online business and an idea in mind, you must do a project study.
You can get through the reviews and comments of the customers; you can chat with them and ask them about their needs and demands. It will let you know about the order of your goods.
There are many other additional ways you can employ to test the market. One of the simple methods to find the customer's interest is looking through the comments of the competitors.
You should check how people respond, what the reasons for liking or disliking the products are. You should review the overall volume of the feedback. It will give you an idea about the current market size.
You can also talk to the customers. And for this purpose, you can have a face to face meeting with the customers, and if not possible, you can also contact them online.
· Create a Business Plan
After determining the potential interest in your business, you should develop the business plan. As you have defined and validate your business idea, you have already laid out the pieces of your business pan.
But you should place it in a format, so you can use it to pursue the funding, forecast financials. And regularly revisit as your business grows.
· Build Your Brand
These days everyone is very conscious of the brands, and the same is with the online business. While starting the online business, try to develop your brand. It will help you make your business a success story in a short time.
Suggested reading:How To Find Private Label Manufacturers : Super Guide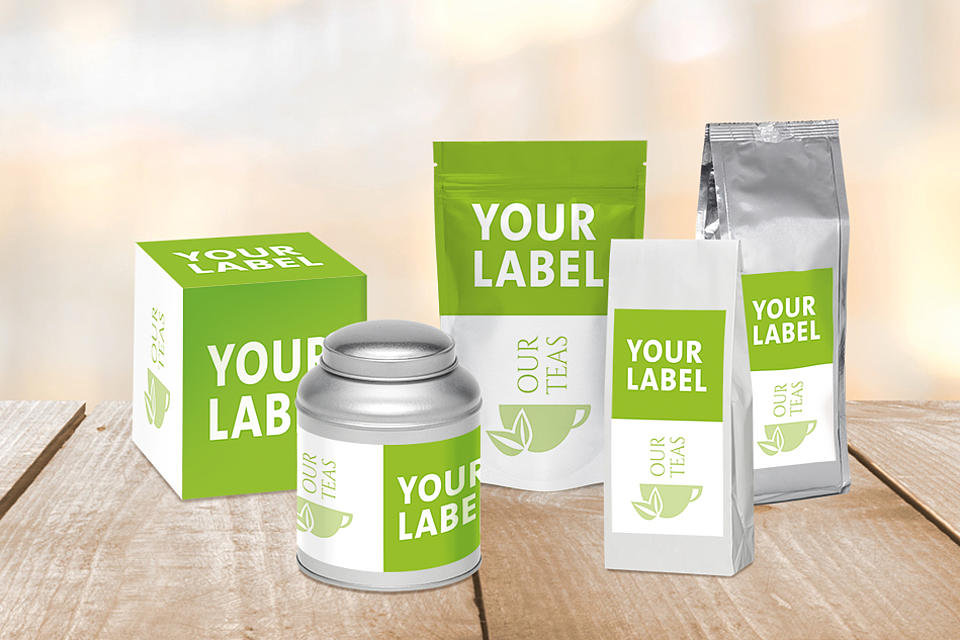 · Get Your Business License
After developing the brand, you need to get a license. And complete all the legal documents. You should read every paper so that you can continue your trade without any fear.
· Create Your Website
After the development of the business plan, you can try to get your brand and start running it. But it is not as easy as it looks.
You need to make many decisions like hosting and developing the platform to represent your business effectively.
In the case of online business, your website is of great importance. The site represents your business and represents your products, mission, and services.
A successful website is more than great branding or design; you need to market it as well. You can learn SEO to effectively get your website in front of your target audience.
Suggested reading:The Ultimate Guide to Dropship with WooCommerce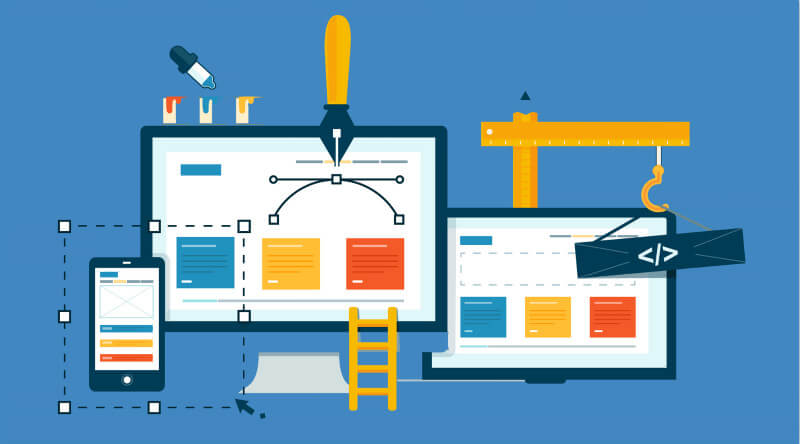 · Find Reliable Suppliers
In an online business, a supplier plays a crucial role in the success of your business. It is the supplier who can make your journey a tremendous success.
So, finding the best and reliable supplier is one of the main steps. And once you got the legitimate supplier, you are ready to sell the products.
Suppliers can assure you continuous supply f goods, and therefore you can sell them to get the money. Once you have reliable suppliers, try to develop long term relationships with them.
· Get Your Social Media Campaigns Running
To advertise your products and to let the other people about your business, you can use social media. At this platform, you can upload the ads and other deals like sales or discounts to attract the customers.
The social media complain they will not only let you advertise about your products, but you can also use this platform to get the potential buyers.
· Determine the Best Product Delivery Methods
The delivery of products is also one of the most important steps of online business, so you should choose a reliable and legitimate way for the delivery of goods.
While choosing the delivery method, you should keep all the factors in mind. You should select those delivery methods which can deliver the goods within no time and charge you the least amount of money.
The customers cannot wait long to get their products and therefore you should choose a fast delivery method.
And if you offer free delivery or keep he delivery charges as minimum as possible, it will let you get the more customers.
Suggested reading:Professional Packing & Shipping Service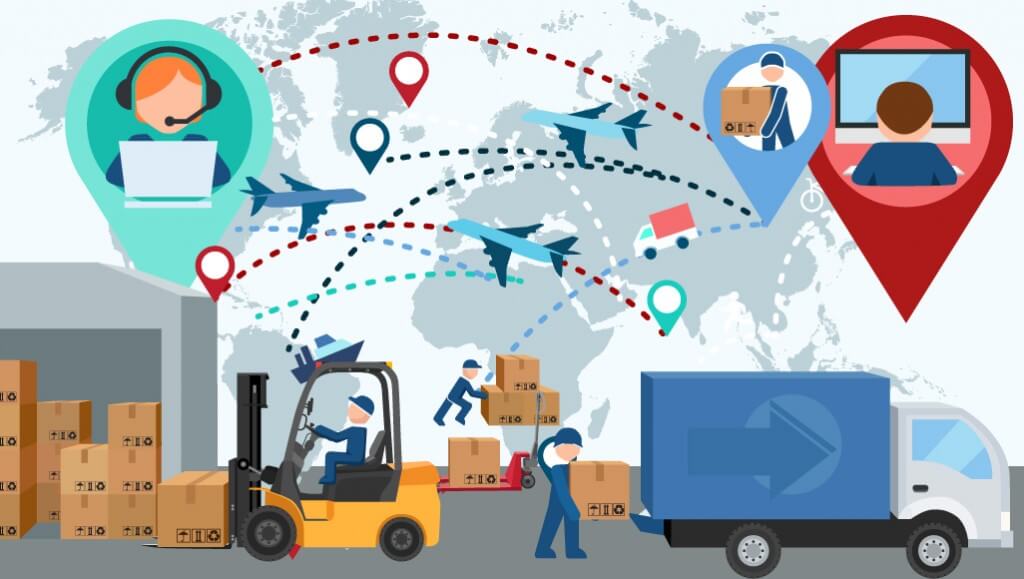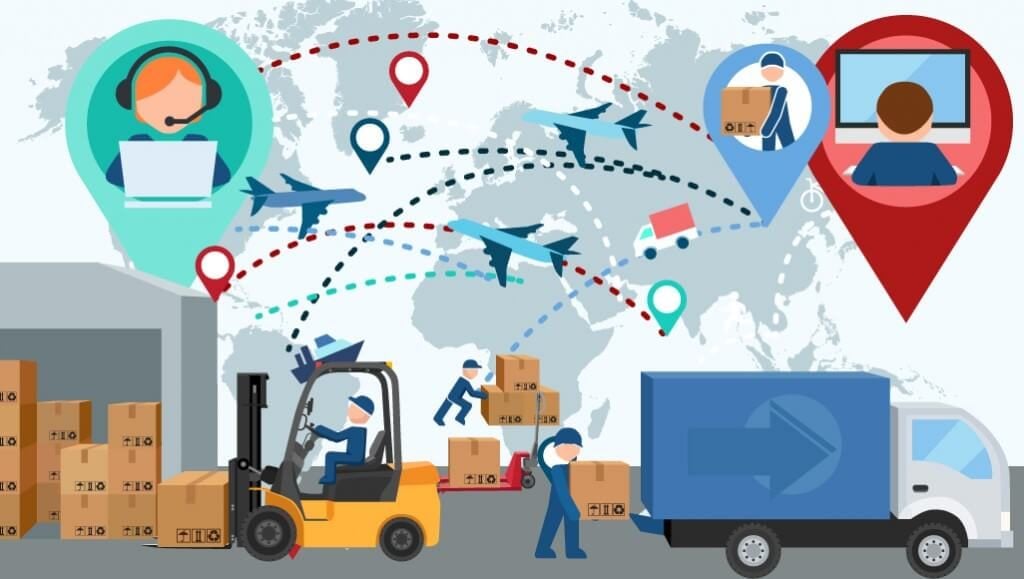 What Type of Products Can I Sell Online?
Irrespective of the industry you are in, there are two types of products that you can sell, i.e., commoditized and products and niche products.
· Commoditized Products
These products are essential and high demand goods. Commoditized products can be physical or digital products.
Commoditized products make the majority of online sales. For instance, any item which you buy from Amazon or Walmart is an example of commoditized products. Each of these products has a brand and includes food, golf clubs, toys, and clothes.
· Niche Products
These are goods or services which serve a specific customer base and product category. In many cases, niche products are unique or maybe handmade, making them among the most popular items to buy online.
Niche products are made in a small batch or are runs on the demand—for instance, a unique beaded necklace, leather iPad case, or homemade yogurt.
Top Online Selling Marketplace
An online marketplace is an online selling site, which offers you a large number of products from different sellers. You can find many well-known marketplaces, such as Amazon, eBay, and Walmart, etc.
At the present day, you can have more than 100 online stores, through which you can reach the potential buyers.
These marketplaces give you a way to get contact with customers from all over the world, including the United States, Japan, and Europe.
While choosing the best marketplace for your business, you should focus on many factors in mind. And then select the one channel which suits you the best.
One of the most significant benefits of selling the products n Amazon is access to more than 100 million Prime members on this site.
And these customers spend almost $1,400 per year on Amazon. Therefore, it is considered to be the goldmine for brands and retailers from all over the world.
Well, here, either you are choosing the fulfill orders by yourself or use the FBA, assuring the availability to the prime members is the crucial factor.
Once you start selling the products on the Amazon, you will have a large number of choices and factors to consider. But now, your most significant decision is to select the selling plan for your business.
The individual selling plan on Amazon is best for third party sellers, who want to get started immediately.
But if you are selling the products from niche categories like fine arts, then you will have to follow a professional plan. And you should also apply for permission from Amazon.
The professional selling plan will cost you about $39.99 per month. Beside it, you will have to pay the selling fees, which can vary according to the categories.
Furthermore, you may have to pay the variable closing fees and referral charges.
While if you choose the individual selling plan, it may cost you $0.99 per sale, and selling fees will vary according to each category.
There are many benefits of selling online by using Walmart. This marketplace will give you access to more than 4000 million customers from different regions of this planet.
Here you can also get the advantage of many affiliated markets such as Jet.com. And if you ask about the charges, here you will not pay any monthly charges or initial startup costs.
The site uses commission fees only. It is an invite-only marketplace, which means that you may take some more time to launch.
Suggested reading:Walmart Dropshipping: Ultimate Guide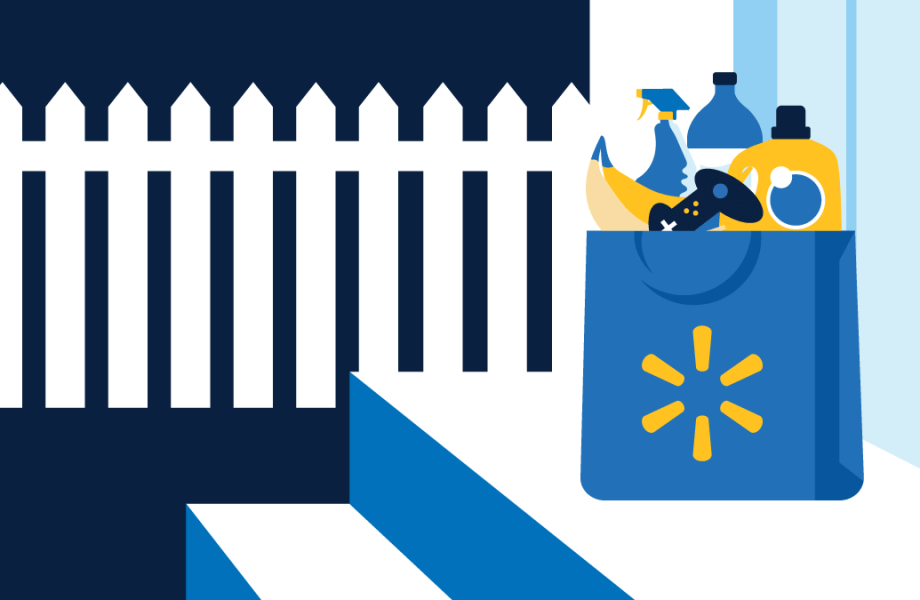 If you want to explore the vast number of customers, eBay is another great marketplace to buy and sell online. It is costly, but you can have access to more than 168 million active buyers from all over the world.
The marketplace has more than 190 markets in the world. Therefore you will have plenty of opportunities to expand your business.
While selling on the eBay, you will have to consider the two primary types of fess of sale:
an insertion fee, which you will have to pay while creating the list
and a final value when you will start selling the products
Beside it, you will not pay any startup, monthly or annual fees.
Each marketplace has its own rules and audience. Some marketplaces take the profit on each sale that you made by using their market, while others may charge you a listing fee.
In both of the situations, you will have to benefits and cost of selling products through that marketplace.
All the available platforms are equally valuable and essential. But you should keep in mind your products; try to choose the one which has a high-profit margin.
Shopify gives you a platform to sell your products, and you can encounter the customers from all over the world.
Suggested reading:Shopify Vs Amazon FBA:Which is Better for Your Online store?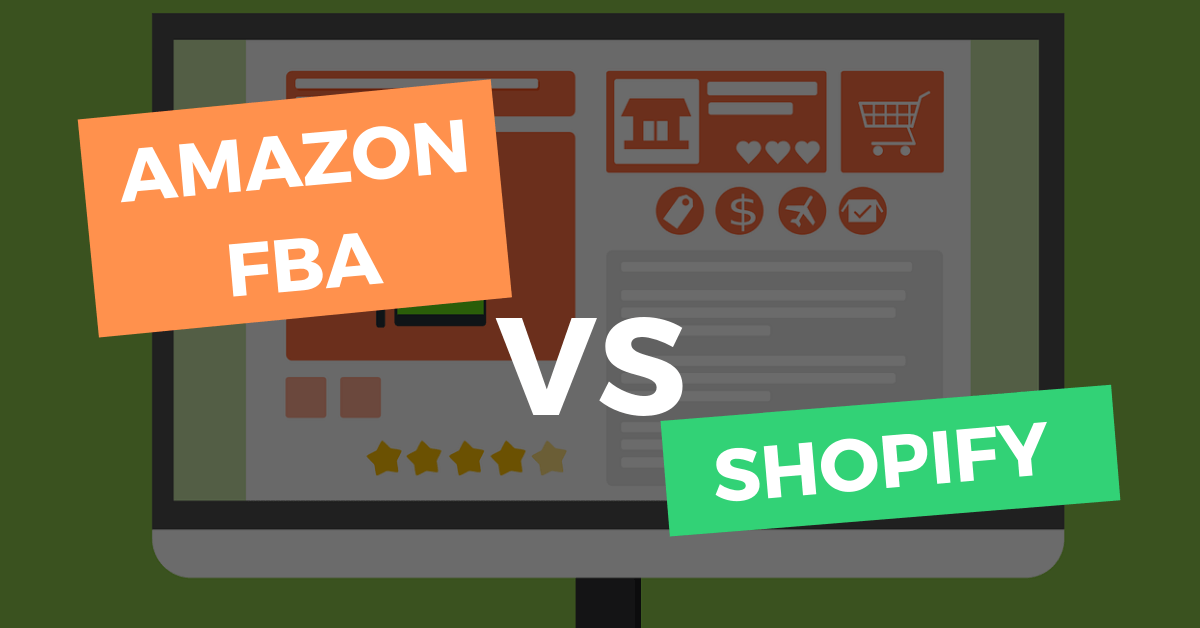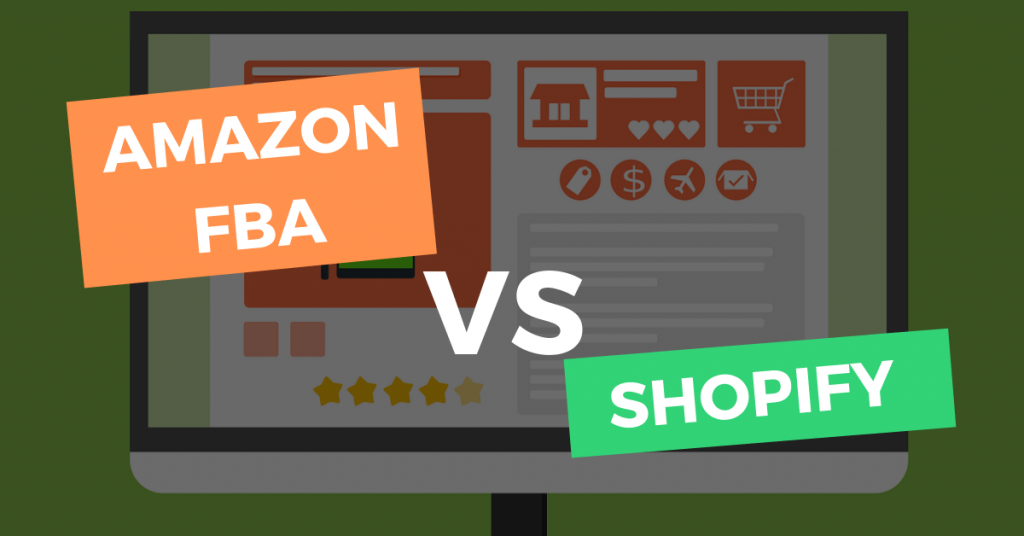 How to Sell Online on Amazon?
Selling on Amazon is an effortless and effective way to reach millions of customers from all parts of the world.
You can sell a few products or a large number of items here, and Amazon is suitable for all types of trade.
Amazon gives you many tools and services to sell all the products online successfully. The selling of products on Amazon is not a difficult task, and you need to follow the given stems.
If you want to become the Amazon seller, first of all, register yourself.
Once you have been successfully registered on Amazon, you can sell the products online. And for that purpose, first of all, you should develop the product listings and then upload them. And for that purpose, you can use the easy to use listing tools on seller central or list through the seller App.
By listing your products on the Amazon, you can contact to millions of potential customers from all over the world. And if the Amazon fulfills your listings, they can be qualified for the Prime.
Once you received an order, Amazon will notify you about orders through the email, and as well as through the seller central dashboard so that you can deliver the goods to the customers.
After the successful delivery of the goods, you are ready to receive the payment. And all cash for your sales is deposited into account within seven days, including the Pay on Delivery orders.
Suggested reading:How to Sell Products On Amazon for Beginners:Free Guide
How to Sell Online on eBay?
If you want to get some extra amount of money, start selling the products online by using eBay. eBay is the largest ecommerce selling site, and it is straightforward to start up an account here.
The platform organizes all the products into different categories, which lets the shoppers bus the goods quickly; just buy searching the items using keywords. If you want to sell online using eBay, you need to follow the given below tips.
Register yourself on eBay and get an account. It is the right step, and you will not pay a single penny for the registration.
Get a PayPal account if you do not have one already. It is the most preferred payment method for the buyers and sellers on this platform.
You have listed all goods on eBay along with their pictures, so try to get high-quality photos and upload them along with the product lists.
Here you will have to sell all the goods under specific categories, therefore list all of your items under the appropriate categories.
Give the best possible title to your listings.
If possible, try to provide a brief description of all the products along with their pictures.
Set the listing prices.
Here you can also set the auction duration, like for few hours to few days. And keep on checking your inbox during this duration.
Check your listings before the go-live. And you should also check the shipping options.
Get the orders, and earn money.
How to Sell Online on Shopify?
It is a suitable ecommerce platform to sell the products online, and here are the necessary steps you need to take while selling the products through Shopify.
First of all, you will have to register yourself at this marketplace to get the account. It is the most accessible platform to add and sell the products.
After getting the account, you need to add the domain address.
Select the Shopify theme. The Shopify theme is what your customers will see when they will visit your store.
Add all products which you want to sell here.
You can also install the apps to support and expand your business.
Do a meeting for your business and optimize for the conversion.
And you are all ready to sell the products on Shopify.
Suggested reading:Shopify Dropshipping :Ultimate Guide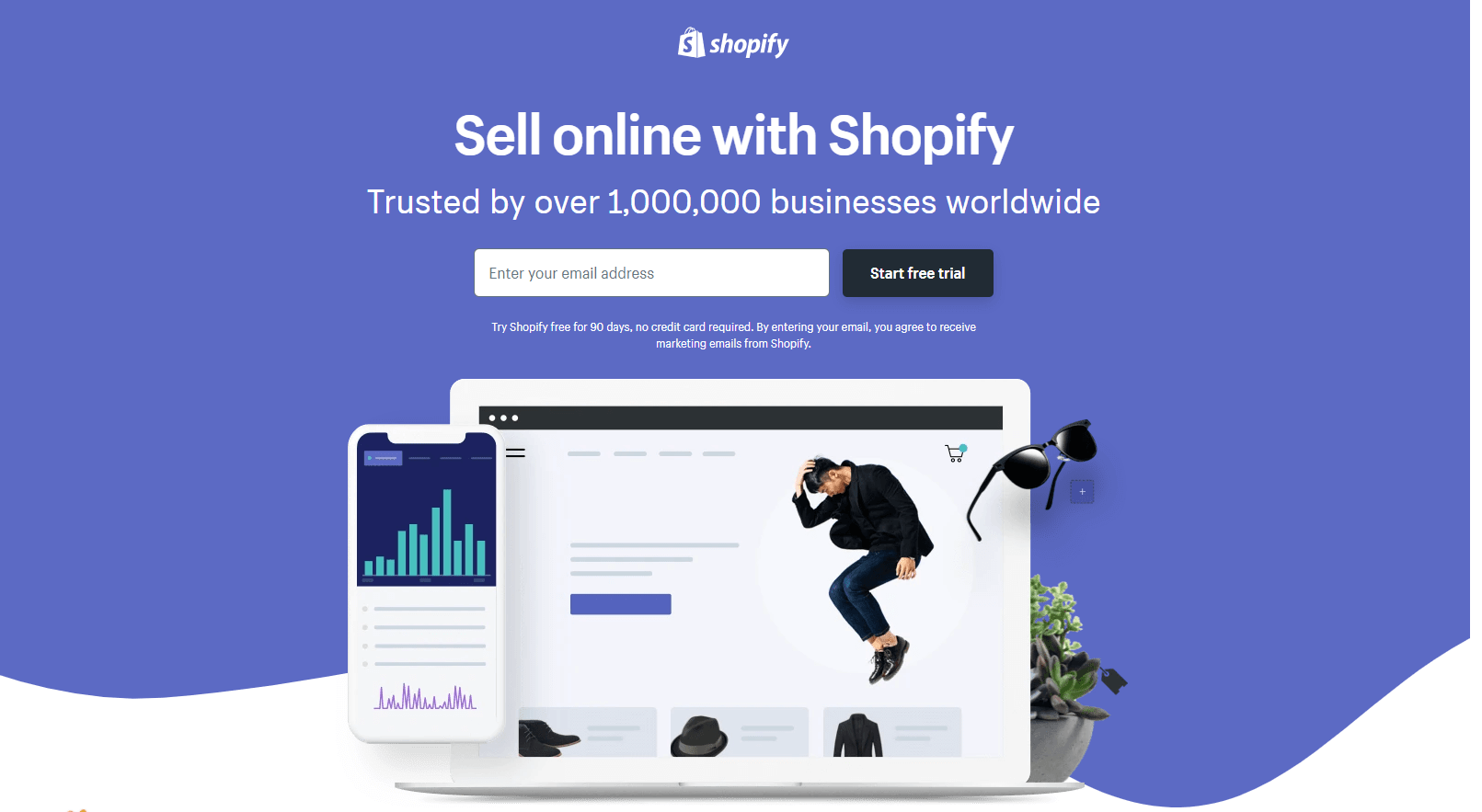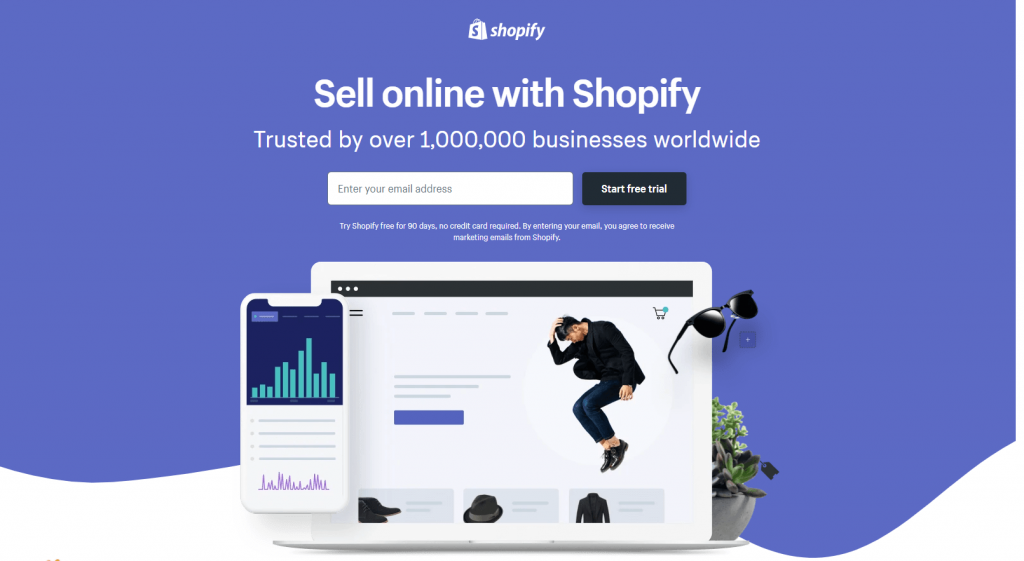 Best Products to Sell Online in 2020
If you are confused about what to sell online, you can visit the selling sites for this purpose, for example, AliExpress. Here you can get the trending products, which can give you a considerable profit margin.
The following are the best products to sell in 2020.
· Wireless Chargers
Wireless phone chargers are the most profitable smartphone accessories. These days people are tired of old chargers which come with wires, therefore search for new and advanced technology.
You can start selling the wireless chargers at your online store, and it is the best way to earn a massive amount as a profit.
You can either import the wireless chargers directly from the manufacturers or can drop ship the products to your e-store.
Google trends also show the increasing demand for all these products. And it will rise more as the iPhone has launched its new smartphones with wireless chargers.


· Phone Lenses
Phone lenses help to capture better photographs, and they are available in multiple settings. You should choose those who have better quality and offers a high order volume.
The phone lenses are in the market for the last few years, and they had maintained their position as top-selling products until today. And it is expected that they are not going to lose their charm in the coming years.
The lenses have gained much popularity in the market. They are known to double the magnification of captured snaps and allow the photographs to take mesmerizing photos with just one tap.
· Drone Cameras
The powerful drone cameras are available at the lowest possible prices. These cameras offer not only high quality and fantastic views but also offer complete freedom to capture what you want.
The best thing about drone cameras is that they can be sold at any time, and above all, they are available at the best possible prices.
So, you should start selling them on your store as soon as possible, as they are highly trending these days
The best time to sell these cameras is during holidays, as customers now that they can get the best deals in the holiday season. And the seller knows that they are in high demand during the holiday season.

· Home Security Cameras
It is a fact that security cameras are high in demand. But during recent years, their demand and needs have also been boosted up.
Now you can connect the security cameras with the internet and can see their footage any time either at your smartphone or laptops.
The Chinese e-stores are selling security cameras at the lowest prices. Therefore you being a seller can get a considerable profit margin.
· Wi-Fi Repeaters
If you are tied p of the slow speed of the internet, Wi-Fi repeater is the best solution to your problem. You can double up the rate of inter by using the Wi-Fi repeater.
The Wi-Fi routers can cover an area of 20m/sq. Are, while with the help of Wi-Fi repeaters, you can increase the signal range up to longer distances.
· Flexible Garden Hose
The garden hose is the best solution for your so many problems. For instance, you can use it to wash the cars or to wash the garden.
The flexible garden hose has a pipe spray gun, which is very flexible and is available in 25 ft. And 100 ft.
Lengths. It's been the best selling product for the last two years. And it has been expected this year it is going to attract more buyers.
It has been continually rising in the trends, and if you check the trends of last year, you will find that this product has got the most sales in the previous summer season.


· Pet Massage Comb
Pets, especially cats, love to rub themselves everywhere. While rubbing themselves against the floor or other items, they also shed their hairs. And that may not be hygienic. The best solution for this issue is a pet massage comb.
If you are selling the pet items on your online store, you should have this comb in your store. You get a large amount of money be selling this product in 2020.
· Waterproof Shoe Cover
Well, it is a seasonal product, but it has been in trend for the last few years. Many countries get more rain in the fall season.
The waterproof shoe covers are the best solution during days to keep your shoes clean, safe, and above all, dry.
These shoe covers are made up of silicon material. They are great for both indoor and outdoor activities during the rainy season.
And therefore, these waterproof shoe covers are top-selling products during the fall or rainy season.


· Face Shield
These days everyone tries to look cool and p to date. The best way to get a cool look is through face shields or masks. Therefore, you can see a positive trend in this category, which means people love them.
Whenever people like a product, they ask for more items, and hence their demand increases in the market.
If you are willing to get a high-profit margin, you should start selling the face masks. They will give you a considerable profit margin.
You can get a large number of potential buyers and will sell them in no time, as they were on 9.the top of the list among trending products during 2018
· Spider Nail Gel
Girls just love to polish their nails, and therefore, you will find that spider nail gel is highly in demand these days. The nail gel is a mixture of glitter and paint.
The bottle of nail paint consists of both nail polish and glitter. And spread a beautiful line of sparkling paint on the nails as applied.
The nail paint is available at meager prices on the AliExpress. Therefore you can quickly get a massive amount by selling them.


List of the Top Dropshipping Suppliers
Here an overview of the best and top dropshipping suppliers has been provided.
· Aliexpress
AliExpress is a dropshipping and wholesale platform, connecting the dropshippers to the suppliers and products. You can get millions of products at the most economical prices, from more than 40 niche categories.
Doba compiles the manufacturers and suppliers in one place. Through this site, you can search the products and can get the required products.
· National Dropshippers
It is a wholesale product source, which provides more than 250,000 products at economical prices. The site can offer a wide range of goods from pocket knives to an umbrella.
It is the best place to get the best Chinese goods at the lowest prices. Global Sources offers you products from a wide range of categories.
· Dropshipper.com
It is a general dropshipping platform, which covers more than 1,700,000 products from more than 890 suppliers. You can get electronics, jewelry, and many other products here.
Suggested reading:Top 10 Free Dropshipping Suppliers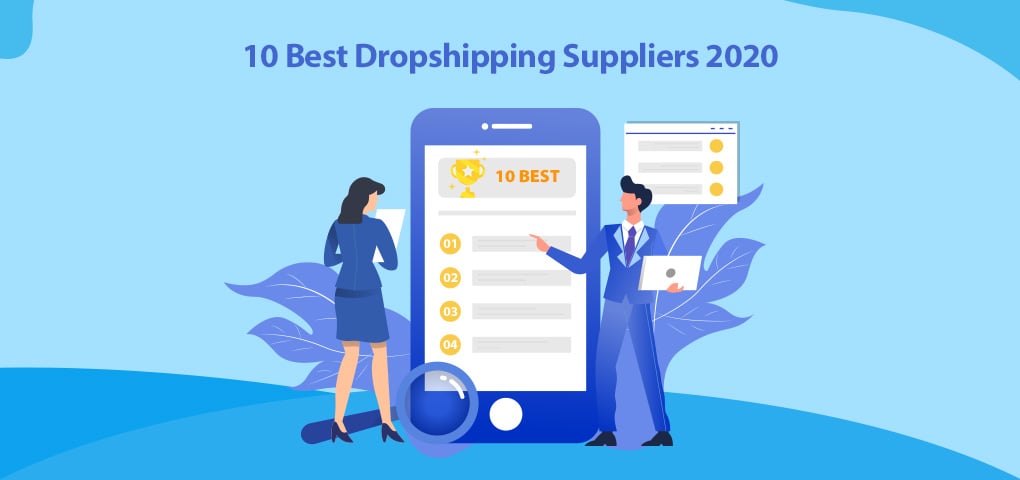 FAQ about Buy and Sell Online
While buying and selling online, you may encounter many questions. A few of them are given here.
· How can I sell my stuff fast?
There are many marketplaces, and you can use any one of them to sell your products quickly and to can get a considerable amount of money.
For instance, LetGo, Facebook, eBay, Gone, Nextdor.com, Craigslist, and Consignment store.
· What are the best wholesale sites to buy from?
There are many wholesale websites to buy and sell in wholesale from China, and these include Alibaba, AliExpress, Chinabrands, DHgate, Global sources, and Light in the box.
· How do I create a buy and sell a website?
You need to take the following steps to create the website.
Choose a domain.
Select the web host for your website.
Design your website.
Include a shopping cart on your website.
Select the payment method.
· What are the best wholesale sites to buy from?
You can buy all the products in bulk from AliExpress, Chinabrands, Alibaba, Made in China, Global Sources, and many other sites.
Suggested reading:Expert Advice: Starting Your Home Inspection Business
How Leelinesourcing Helps You Find The Best Product And Suppliers For You
The company has a long list of the most reliable and legitimate suppliers from China.
These suppliers are trustworthy and provide you the best products from all over China at the lowest possible prices.
The company also visits the factory and makes sure that the buyers are getting the best Chinese goods directly from the factory.
Suggested reading:What To Sell Online: Top 20 Trending Products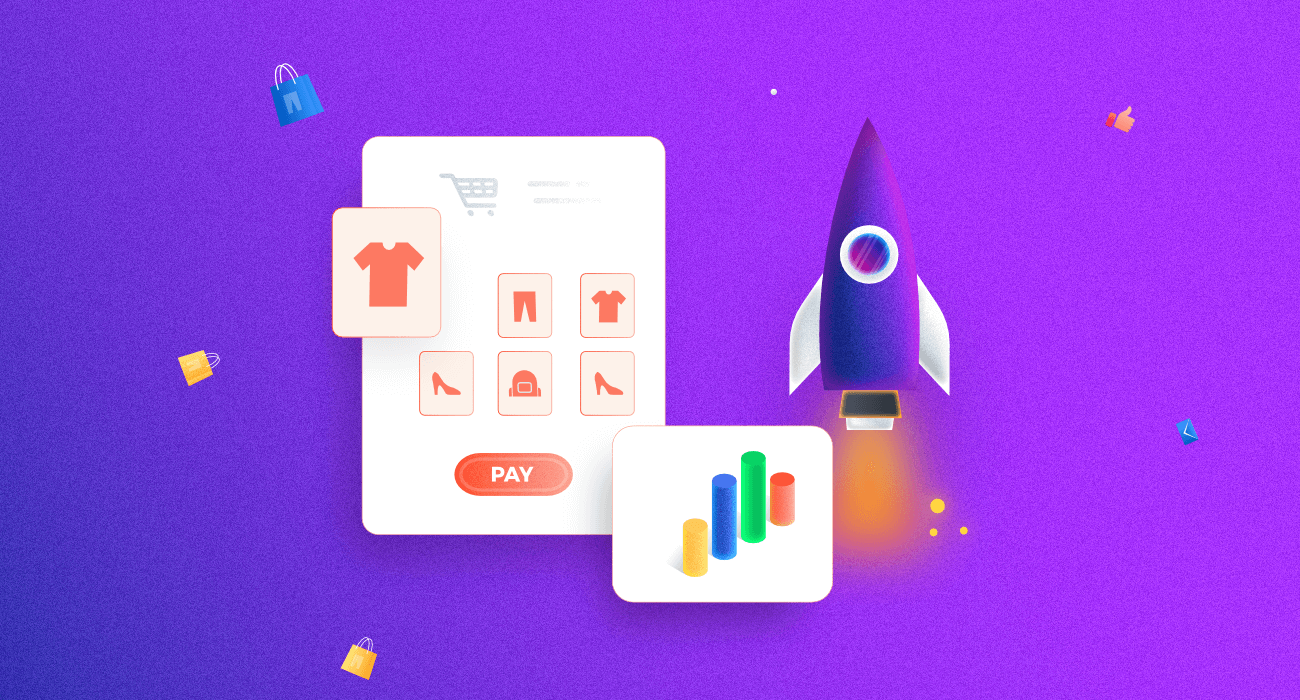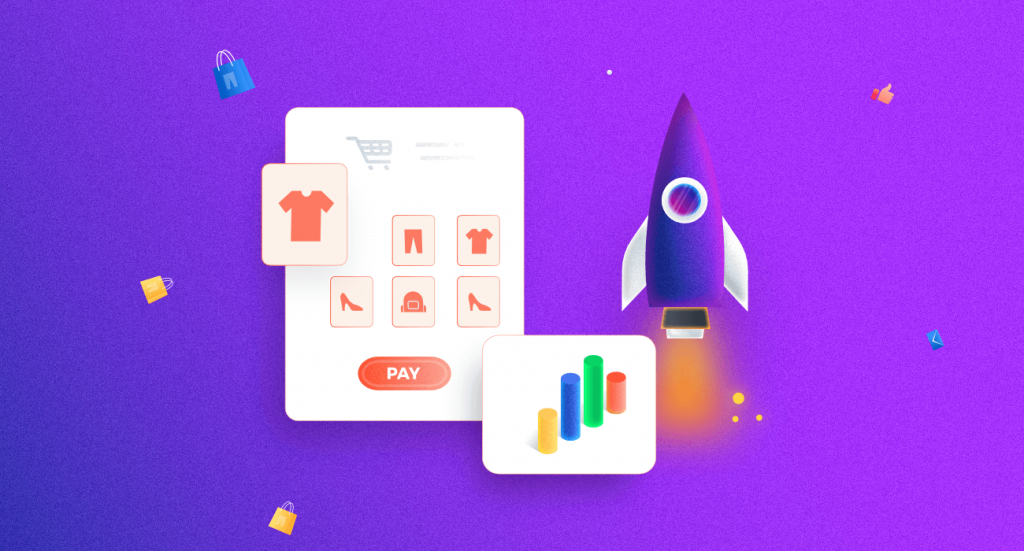 Final Thoughts On Buy And Sell Online
In this world of ecommerce, you can buy and sell online. Selling the products through the internet is not a tough task anymore.
If you are interested in selling the products online, it can be advantageous. It will provide you a path to success without involving any risks. And above all, you can supply all of your products to every corner of this planet.
We are sorry that this post was not useful for you!
Let us improve this post!
Tell us how we can improve this post?