New Jersey Wholesale Clothing Suppliers
Leelinesourcing has over a decade of experience connecting businesses to clothing wholesalers across the globe. You'll get exhaustive sourcing services from product sourcing and quotation to shipping. Our free quotation services will save costs and get you the best wholesale price. Our service makes finding a wholesaler for your multiple production lines easy.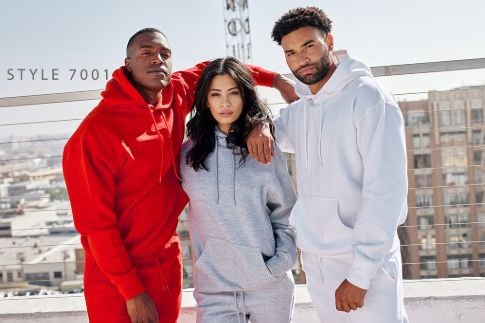 No Risk Free Sourcing No Hidden Fee
You can get Free detailed product quote before order
Wholesale Best New Jersey Clothing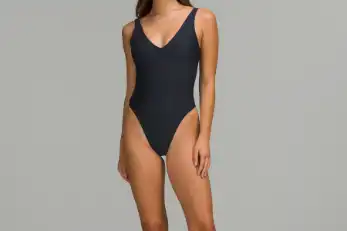 Wholesale Swimsuit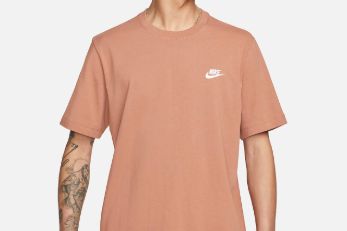 Wholesale T-Shirt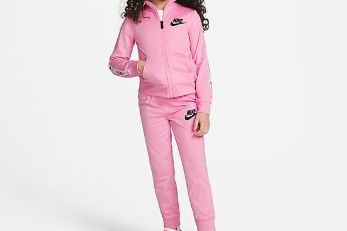 Wholesale Jogger Suits
---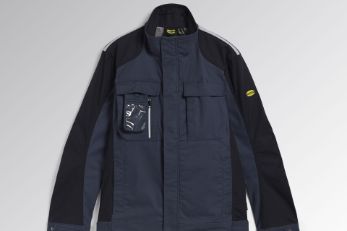 Wholesale Workwear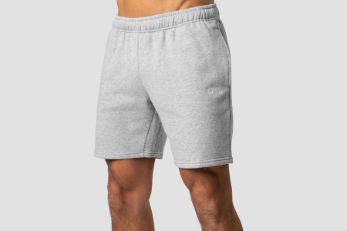 Wholesale Sweat Shorts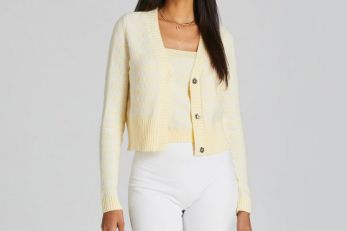 Wholesale Cardigans
---
Our New Jersey Clothing Manufacturing Services Include: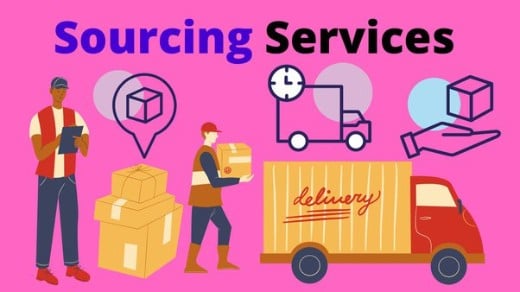 Sourcing Clothing Suppliers
Leelinesourcing specializes in sourcing top-quality and standard products at the lowest wholesale price. Using our sourcing services, you'll get the fashionable clothing item for your multiple lines, and you can order any quantity. You'll also get real-time feedback on the production and shipping of your clothing items.
Clothing Quality Control
Your products will receive on-time quality inspections to ascertain it meets the standard specifications. Our customer service sales will get real-time photography and video of the entire inspection process for you. All these, at an affordable cost, to make you among the stand-out multiple pickup stores.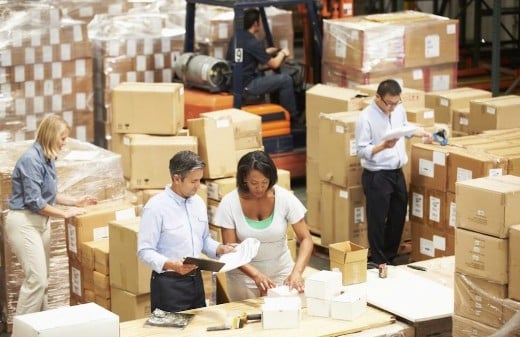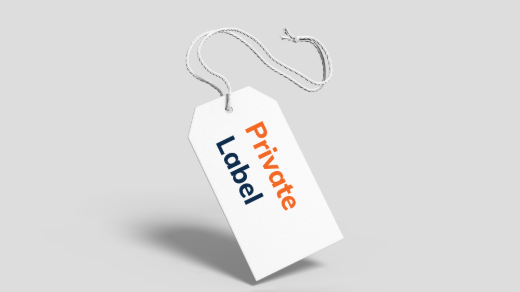 Private Label & White Label Clothing
Leelinesourcing graphic design team connects you to the best one-stop-shop suppliers in New Jersey. You'll get the best customization and packaging labels available to become a stand-out brand.
Dropshipping and Fulfillment
We deliver different kinds of products in New Jersey and worldwide at the best rate. Our shipping and logistic services are one of the fastest shipping options. Your customers will get their product at their doorsteps regardless of their strategic geographical areas.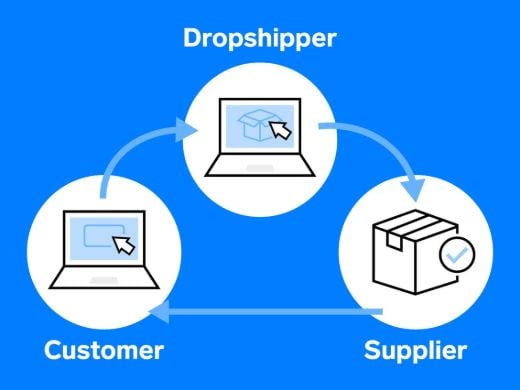 ---
Hear it from fellow New Jersey Clothing Wholesaler
I love the style with which Leelinesourcing handles my request. They quickly conducted related searches and connected me to a wholesaler within my closest location. Leelinesourcing team ensured that I got the best rates for my clothing brand and the new multiple lines. Their customer service is top-notch. I'll strongly recommend using Leelinesourcing for product sourcing
– Ryan, Texas
---
Source Your New Jersey Clothing and Make Big Money
We offer the best wholesale price and high quality clothing to help you boost your business.
---
Top 10 New Jersey Wholesale Clothing Suppliers
New Jersey has a competitive apparel market. You'll need access to a reliable clothing wholesaler in New Jersey to succeed. Finding a perfect clothing wholesaler in New Jersey may be a challenge. Relax, this article will be of great help to you.
Leelinesourcing expert team has over a decade of experience in the clothes sourcing industry. We connect businesses to fashionable clothing wholesalers in New Jersey. These New Jersey wholesale clothing suppliers offer fashionable clothing at unbeatable wholesale prices.
For more information on clothing wholesalers in New Jersey, keep reading!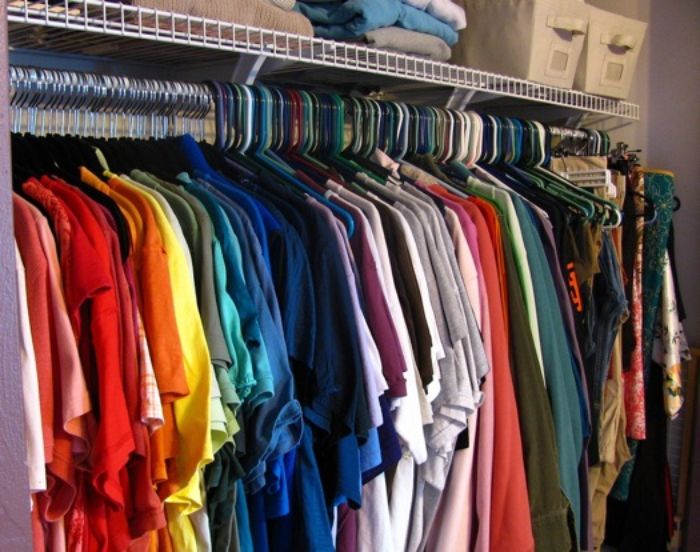 1. Advance Apparels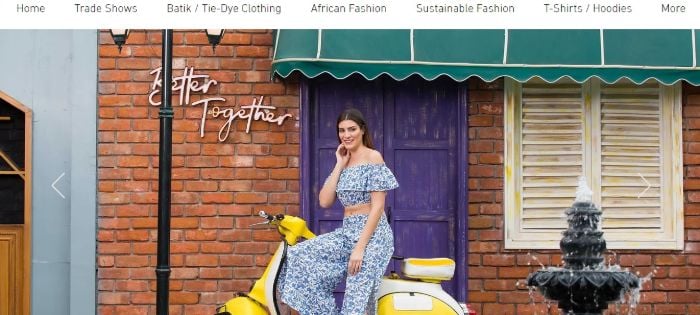 Advance Apparel began operation in 2002. This clothing company is located in the heart of South Hackensack, NJ. They sell premium women's clothes in different colors. They have fashionable clothing items with over 500+ products available in multiple lines. Advance Apparel women's product categories range from tie-dye & batik umbrella dresses and blouses to Ankara/African fashion and beach dresses. Their policies cover all business owners, from small to big-time retailers.
Advance Apparel has low wholesale order minimums of $300 but makes provisions for small retailers. Their style of business allows you to shop either wholesale or in retail. Finally, one of their advertising policies is a 98% same-day order fulfillment rate.
Primary Products:
Beach Dresses
Tie-dye & Batik Blouses
Ankara/African Fashion
T-shirts & Hoodies
Tie-Dye & Batik Umbrella Dresses
Phone:
Email Address:
Location:
89 Leuning St Unit A2/A3 South Hackensack, NJ 07606
2. Sunwear Fashion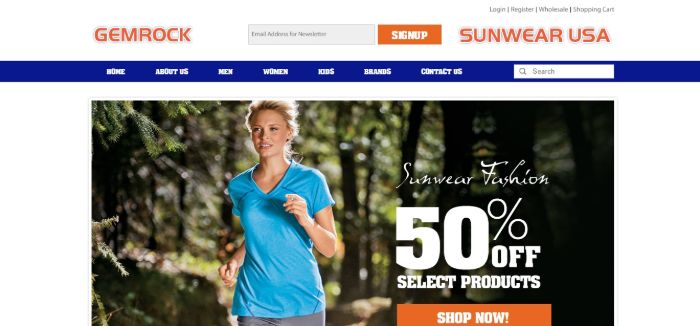 Sunwear Fashion is a clothing business that provides wholesalers with their basic apparel needs. It began operation in 1996 and has grown as a leading New Jersey manufacturer and distributor. Sunwear Fashion's website is gemrock.com, with a better usual fashion experience. To carry out related searches is very easy on their website. If their website says unsupported version, check if you're using a recent browser version.
Their collections cover multiple lines of men's, women's, and children's clothing. Their brand style is GEMROCK AND SUNWEAR USA. One thing is guaranteed, you'll get quality clothing items from Sunwear Fashion. Sunwear Fashion's customer service sales are top-notch among clothing wholesalers in New Jersey.
Primary Products:
Zipper Hoodies
Crewneck Sweatshirt
Socks
Winter Coats
Polo Shirts
Beanie
Crew Neck T-shirts
Phone:
Email Address:
Location:
110 Triangle Blvd Carlstadt, NJ 07072
3. eFashion Wholesale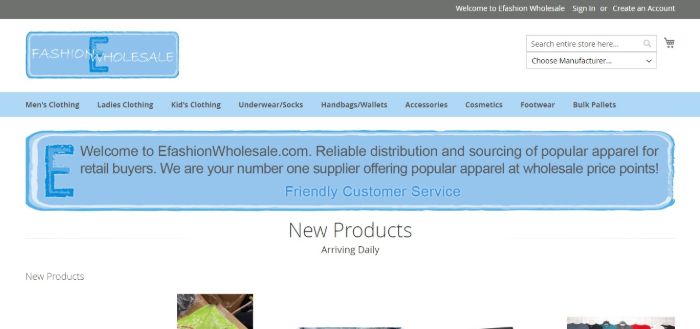 efashion Wholesale is a clothing wholesaler that supplies apparel globally in various strategic geographical areas. They offer off-price, close-out, and liquidation apparel for men, women, and children. As an international brand, they offer the fastest shipping options to customers. As a multiple pickup store owner, eFashion is a one-stop wholesaler for you because they hold multiple lines you can choose from.
You'll get the best brands of clothes from them, such as Banana Republic, Ralph Lauren, and many more. Low minimum order requirements exist on these brand-name clothes when buying in bulk.
Primary Products:
All Accessories
Footwear
Handbags/Wallets
Men's Clothing
Winter Coats
Women Clothing
Kid's Clothing
Phone:
Email Address:
Hours of Operation:
Monday – Friday 9:00 am – 5:00 pm
Location:
16 Wyckoff Mills Rd, Adelphia, NJ 07710
4. Fashion Unic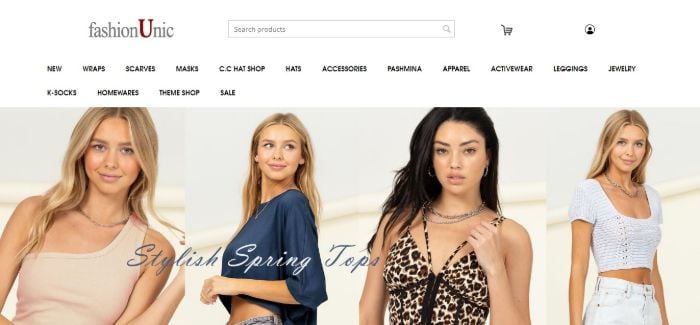 FashionUnic is a women's clothing wholesaler founded in 2004. Over the years, FashionUnic has grown to become a leader in online wholesale fabric fashion accessories. They offer multiple lines of shawls, scarves, yoga wear, fashion hats, fascinators, knit dresses, and tops. These come in a unique style and different colors.
FashionUnic is constantly strategizing to add more product selection to their multiple lines to ensure you get the best wholesale prices. Their customer service sales are always ready to attend to orders and queries on their websites. As a result, they boost that the products on their site are top quality at the best profitable prices.
Primary Products:
Sun Hats
Leggings
Fashion Jewelry
Wholesale Fabric Accessories
Phone:
Email Address:
Location:
23 Lister Ave, Newark, NJ 07105, United States
5. Jon Lauren Apparel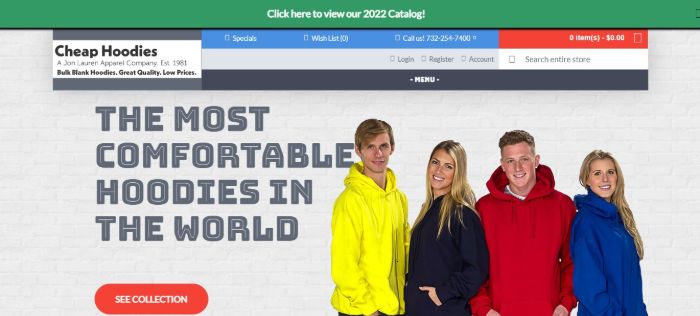 Jon Apparel is the parent company of Cheap Hoodies. They have been in the apparel industry for over 40 years. Jon Apparel has been a leading wholesale clothing distributor in New Jersey since 1981. They started with adult sweatshirt hoodies wholesale but have expanded to all complete clothing lines.
Cheaphoodies is dedicated to offering customers the best brands of wholesale apparel for all multiple lines, including plus sizes. Cheap Hoodies has a way of getting your order to your closest location. They offer one of the fastest shipping options because they can access various strategic geographical areas. You'll need to be a subscribing follower to own an account.
Primary Products:
T-shirts
Women's Wear
Sweatpants
Polo Shirts
Children Wear
Jackets & Winter Coats
Phone:
Email Address:
Hours of Operation:
Monday – Friday 8:00 am – 10 pm
Location:
4980 Bordentown Ave Old Bridge, NJ 08857
6. JLGUSA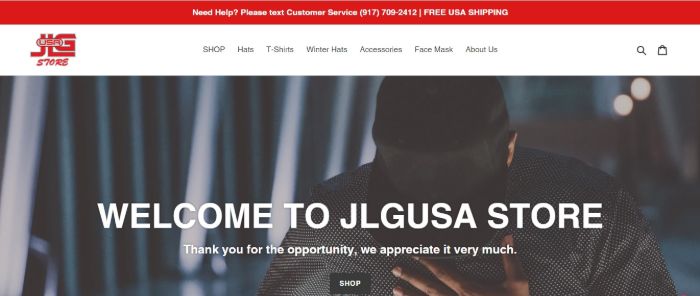 JLGUSA is a wholesale distributor of apparel and clothing accessories. The company began operation in 2001 and has served retailers and wholesalers in New Jersey for two decades now. They have built their reputation by constantly beating their customers' expectations.
JLGUSA build a strong relationship with its customers, which has kept them expanding daily.
Their products range from pique shirts to accessories. You'll have to create an account to buy wholesale from them. Be rest assured that their customer service sales will exceed your expectation.
Primary Products:
Graphic T-shirts
Pants
Shorts
Hats
Caps
Phone:
Email Address:
Hours of Operation:
Monday – Friday 9:30 am – 6:30 pm
Location:
5 Worth Street, South Hackensack, NJ 070606
7. Feltman Brothers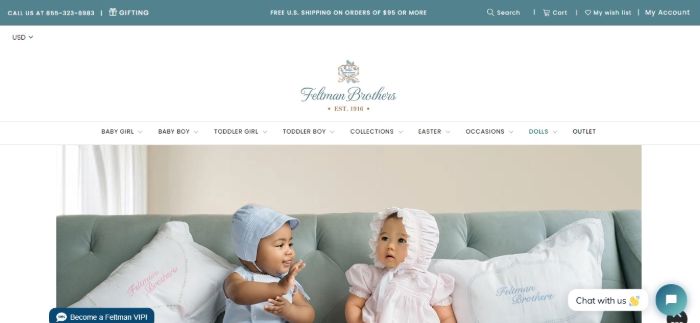 Feltman Brothers is a kiddies clothing company founded in 1916. They deal in finely crafted, classic styled apparel and accessories for baby boys and girls. For almost 100 years, Feltman Brothers have retained its tradition of providing the world with timeless wholesale fashion for babies. Their product style covers multiple lines of babies' take-home attire and toddler wear, occasion gowns, and accessories. Feltman Brothers are happy to have maintained the best clothing collection for your babies.
Primary Products:
Baby Wear
Blankets
Bonnets
Body Suits
Romper and Accessories
Winter Coats
Phone:
Email Address:
Location:
150 Airport Rd, Ste 700, Lakewood, New Jersey, 08701, United States
8. Meetprice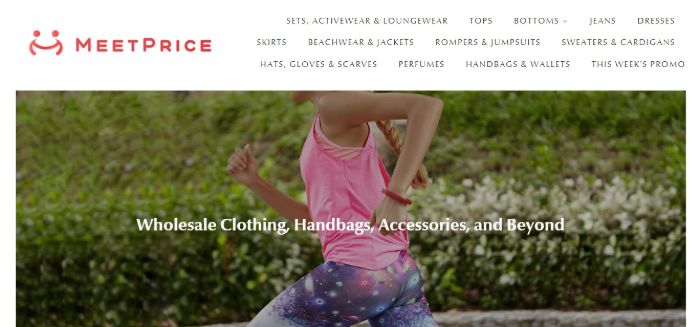 Meetprice is an online wholesale women's clothing in New Jersey. They get their products from the best brands worldwide and sell to retailers at incredible wholesale prices. Meetprice is located minutes away from NYC's fashion district. They can quickly ship your clothing items to various strategic geographical areas in New Jersey. Meetprice has no minimums but offers some items in packs of 6 & 12. They have the best selection of best brands of clothing and sell the open stock of wholesale fashion apparel.
Primary Products:
Tops
Skirts
T-shirts
Polo Shirts
Dresses
Clothing Accessories
Winter Coats
Phone:
Email Address:
Hours of Operation:
Monday – Saturday 9:00 am – 5:00 pm
Location:
17 E Kennedy St Hackensack, NJ 07601
9. Rich Cotton LLC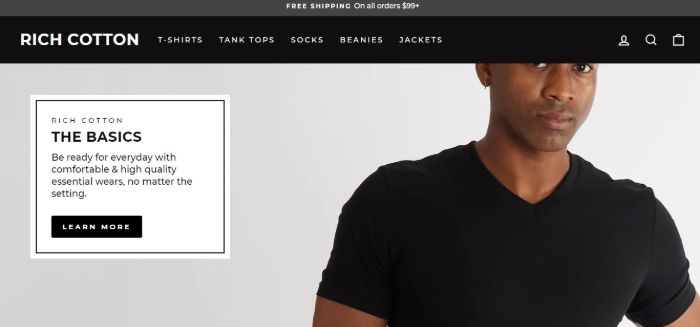 Rich Cotton clothing belongs to Rich Cotton LLC, which owns Arctic Bear brands. They offer different clothing products such as t-shirts, socks, jackets, beanies, and tank tops. Under one of their brand Arctic Bear, they sell winter men's and women's winter jackets. Rich Cotton gives their customers hassle-free returns and free shipping on orders over $99.
Their mission is to create comfortable yet durable fashionable clothing and styles that outdo seasons and time. They pride themselves on their apparel by providing customers exceptional usual fashion experience.
Primary Products:
T-shirts
Tank Tops
Socks
Polo Shirts
Jackets
Socks and Beanies
Phone:
Email Address:
Location:
324 Railroad Ave, Hackensack, NJ 07601, United States.
10. Memoi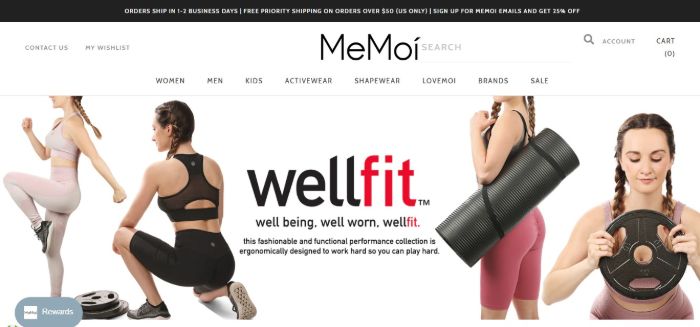 Memoi is a wholesale clothing company in New Jersey. Memoi sees the apparel industry as more than a lifestyle. They offer the best brands of women's wear at affordable wholesale prices. Using the related searches on their website, you can get more products beyond pantyhose and tights. Though you will have to subscribe to create a wholesale account, they use one of the fastest shipping options to deliver your clothing items.
Memoi believes in dressing up your body with the perfect marriage of style and comfort. Hence they pay close attention to providing customers with the season's hottest legwear trends. They hold multiple lines of legwear products that will make your multiple pickup stores a lot of money.
Primary Products:
Socks/Legwear
Shapewear
Loungewear
Women Wear
Phone:
Email Address:
Location:
1227 West Saint Georges Ave Linden, NJ 07036
How do you start a clothing boutique at home in New Jersey?
Starting a boutique at home comes in two forms; an online home boutique and a brick-and-mortar boutique. Whichever one you choose, you must take note of these key steps as you embark on this business venture.
Choose a clothing niche and plan on the cost of the niche.
Review the available business types such as a sole proprietorship or a limited liability company and pick the one that meets your goals.
Register your boutique with the relevant authorities and get the necessary permits.
Create an office or business space in your home for the boutique.
Separate your business from yourself by opening a business bank account.
Find a reliable wholesaler within your closest location or internationally.
Set up an official website for boutique and create social media accounts for the new business.
Spread the word by advertising aggressively both online and offline.
FAQs about New Jersey Wholesale Clothing
Is owning a clothing store profitable?
Yes. Owning an online clothing store is profitable. However, this depends on your advertising strategy. It would help if you were deliberate with your marketing to survive the stiff competition from top brands. 
What is the cost of opening a small clothing boutique?
The cost of opening a small clothing boutique depends on the clothing niche. Remember, the best thing is to start small and grow big. If you're planning to start a small clothing boutique, you should budget $50,000 to $350,000. This includes all staff salaries, not excluding yours for the first three months of operation.
How do I put a logo on my clothes?
First, design your logo. Now you've got your logo. You can put it on your clothing through the following methods – embroidery, screen printing, block printing, transfer printing, pigment printing, roller printing engraving, and digital ink-jet printing. The cost of each of these methods varies because they have different qualities. So choose the one that suits your budget. 
What's Next
Selecting a reliable wholesale clothing supplier in New Jersey is vital to the success of your clothing business. So, conduct a related search and due diligence from the highlighted wholesalers above before making your choice. Through this, you'll save yourself a lot of cost and disappointment.
However, you can contact us if you still have difficulty picking the right wholesaler from this list. We'll protect your interests and provide you with the best service.
Do you want a successful import business?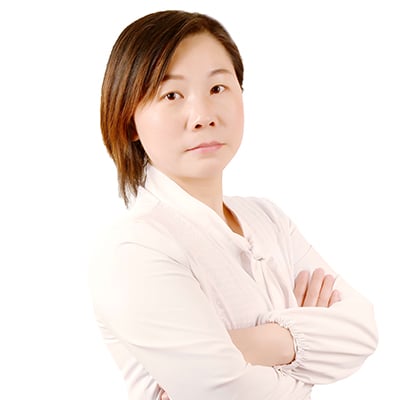 Hey, I'm Sharline, co-founder of LeelineSourcing. We've helped 2000+ customers import from China.
Do you want a better price on product or shipping?
We are sorry that this post was not useful for you!
Let us improve this post!
Tell us how we can improve this post?