Has your Chinese supplier asked you to pay their invoice through TT payment? Chinese suppliers want a wire transfer when they ask you for a TT payment.
Rest assured! You can rely on this guide for paying Chinese suppliers by TT payment.
We have dealt with hundreds of money transfer cases that overseas importers face when they send money to China. Hence, we prepared this guide to help every business person who deals with the Chinese market and often needs to transfer money.
What you'll learn here is:
Scroll below!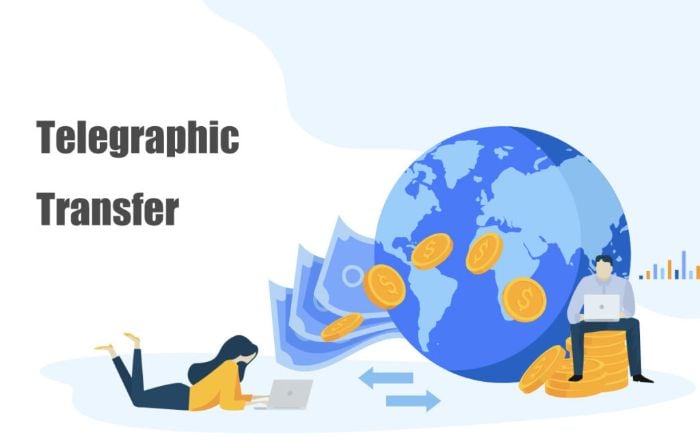 What is TT Payment?
T/T stands for Telegraphic Transfer. TT payment is an international e-money transfer method. It's similar to the wire transfer through a SWIFT system.
Wondering what SWIFT is?
SWIFT is a secure messaging system that banks use for moving money across borders. The telegraphic transfers are also known as Telex transfers.
Put another way: A TT payment is an international wire of funds from the buyer's bank account to the seller's bank account.
When to Use TT Payment?
You may use T/T payment method in the situations when you:
Need a safe and secure payment transfer method for your Chinese supplier's company.
Are searching for an easy-to-process money transfer method
Need a payment method that offers a higher transfer limit
Want to deal with bulk suppliers or buyers.
Want a fast payment method. This is the demand of most Chinese suppliers.
My Recommendation!
TT payment is a super comfortable option. You should try it because of safe and easy.
TT Payment's Features
Telegraphic transfer is a popular money-moving process for international buyers who need to send money to any Chinese supplier. The features of the infamous payment process are as follows:
They offer a Higher level of security with my money transfers—that BOOST confidence.
Set of standards and electronic money regulations to control how the money transfer takes place
Minimal money transfer period of about 2-4 business days (based on the country of origin/destination of transfer and other currency exchange requirements)
TT payments are irreversible. You might not get your money back if you pay into the wrong account.
However, keep one thing in mind: the telegraphic transfer payment method is relatively expensive compared to other money-moving processes. But the price is well worth the rapid service.
How Does It Work?
For processing a TT payment, your financial institution – the bank you use to transfer your funds – might ask you to provide some information. 
You have to COMPLY with the rules. I have PROVIDED them with the essential information.
For example, where are you transferring money and other relevant information by filling out a form? Usually, the form banks ask you to fill includes:
Your own bank account number
Beneficiary's bank account (Beneficiary will be the Chinese company you're importing goods from)
Information about the corresponding financial institution
Some personal information to confirm your identity to ensure the security of your money transfer
And, you are all set to get started with your money transfer!
Pro tip: Make sure you ask your supplier to send you a Pro Forma invoice beforehand. A Pro Forma invoice contains your supplier's bank details and other information you might need while performing the transaction.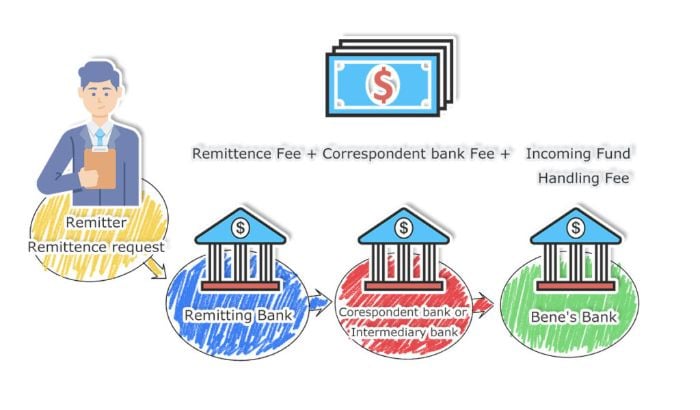 Disputes You May Have When You Pay Chinese Supplier by TT Payment
Are you about to perform telegraphic transfers to pay Chinese suppliers? Your partners or suppliers might set specific payment terms and conditions to make the money transfer method smoothly. Make sure you set the payment terms right, and both parties agree on those payment terms.
Such as sending partial deposit pre-production, this down payment is usually 20-30% of the total amount. Most suppliers demand an advance payment for their first order.
There are several reasons for them to demand a TT advance payment. Like:
To cover the cost of the components, they need for the production of your order
To establish a secure TT payment connection through the bank and receive the initial payment
To ensure goodwill (depending on the industry and nature of your business)
Want to send money to China Suppliers safely?
Leelinesourcing has a rich experience, who can help you send money to suppliers in an easy, safe way
4 Tips for You When Use TT Payment to Pay Chinese Suppliers
TT payment is a widely accepted and the most preferred payment method in China other than LC (letter of credit) to pay Chinese suppliers. Letter of credit is usually used for more than $50,000 transactions because Chinese sellers might avoid PayPal payments.
Whenever you use telegraphic transfers for sending money to sellers in China, you need to take a few things into account (we have listed them below):
Get all the details about money transfer right: recipient's name (company name), address, and recipient's bank account details. For instance, Incorrectly inputting the bank account number will nullify the transaction. Chinese company names are lengthy. While sending money to company accounts, also make sure that if you are moving money to a hong kong company, the receiving bank should also be located in hong kong.
Make sure you pay a Chinese company account or a business account, NOT to any individual or personal accounts. The seller will share with you their company's dollar account.
Pay all bank transaction fees or bank charges (including the beneficiary bank fees and currency conversion fee) as the buyer pays all the import taxes.
I keep my transaction record, share it with your supplier, and plan for bank fees. It is safer and helps me out later.
FAQs about Paying Chinese Suppliers by TT Payment:
Q1. What information do you need to perform TT payment?
Ans: You need all the correct information about you and your recipient to complete a TT payment.
Your Details: Your name and your own bank account details, bank account number, etc. 
Recipient's Details: Their company name, address, bank name, bank branch, supplier's bank account, and contact information. In some cases, you might also need to input their IBAN, Intermediary bank account details, or SWIFT code. A SWIFT code comprises the letters and numbers of the recipient bank.
Right after you input bank accounts and details, the payer's bank processes the 
Ensure that your seller is not collecting payments in any other corporate or personal account.
Q2. What is the difference between LC and TT?
Ans: LC refers to a Letter of Credit. The LC payment method is used for larger quantities of orders often shipped by the sea. On the other hand, TT payment is used for smaller shipments. Such smaller quantities are shipped by air.
Q3. How do you make a TT transfer?
Ans: Making a TT transfer to pay suppliers is a no-brainer. You just need to log in to your online banking account. Go to the section called "International Payments", "Send Money Overseas" or something similar and transfer the money by entering the beneficiary account number. The recipient's account has to be a business account if you want to process a secure payment.
Q4. What is the difference between a telegraphic transfer and an international wire transfer?
Ans: The difference between a telegraphic transfer and a wire transfer is blurred as the term telegraphic transfer is used loosely to refer to electronic money relocation methods. 
However, telegraphic transfers can include local and international bank transfers. If you want to save money, it might not be the ideal choice for paying suppliers. 
On the other hand, bank wire transfer refers to only those money transfers that use the SWIFT network to relocate money in different countries. International wire transfers may cost some amount. The wire transfer fees typically range from $0 to $50. 
Need one-on-one consultation about transferring money to Chinese suppliers through telegraphic payment? Get in touch with us .
We are sorry that this post was not useful for you!
Let us improve this post!
Tell us how we can improve this post?