Sending money to China suppliers became more accessible because of online banking! If you're looking to pay for goods, try out different payment options for sending money to China.
You can send money instantly, while some methods may take 1 to 4 business days. You can use your bank account or a credit/debit card, mobile phone, or WeChat account to transfer currency quickly to your business partners.
You all want to save time and money. As an experienced purchasing company, we can help you get what you need without spending hours looking through catalogs or waiting on hold with customer service representatives.
This article will clear your doubts about how to send money to China.
Let's get straight to how businesses can send payments to China. These methods are safe and quick.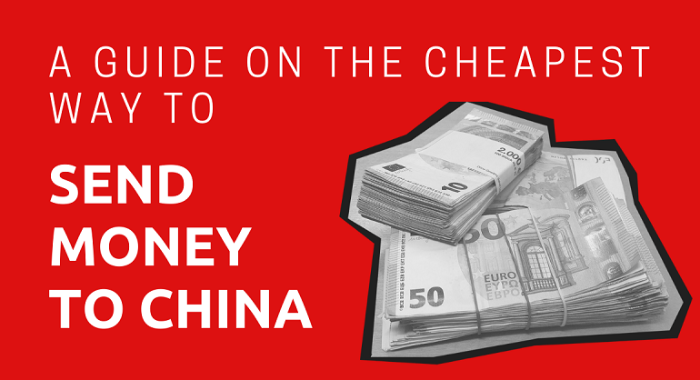 Before Your Money Sends To China, You Need To Know:
You need to weigh the cost and fee against the Convenience and want to learn how to compare money transfer providers who send to china to meet your needs.
· Exchange Rates
The USD or CNY both remain stable while there can be few occasional ups and downs. You can either exchange the currency in advance; lock in prices, both of these will help you to prepare these shifts.
· Transfer Fees
The transfer of money across the border will always charge you some extras payment. And these charges can be hidden in the exchange rate.
In the case of sending a large amount of money, the exchange rate will be automatically reduced.
· Transfer Limits
How much money you can transfer varies with the country. And the different amounts will attract either higher or lower fees. So, you can search for the best deal on the amount of Chinese Yuan you are searching for.
· Turnaround
Money transfer through the local bank may take more than a week or longer. If you want quick delivery, you can search for a digital specialist who can offer instant transfers to China.
· Maximum Limits
When the exchange rates are favorable, sending money can save your money for the future. And if you want to send a large amount of money to China, you will need to get a provider that will not mark limits for you.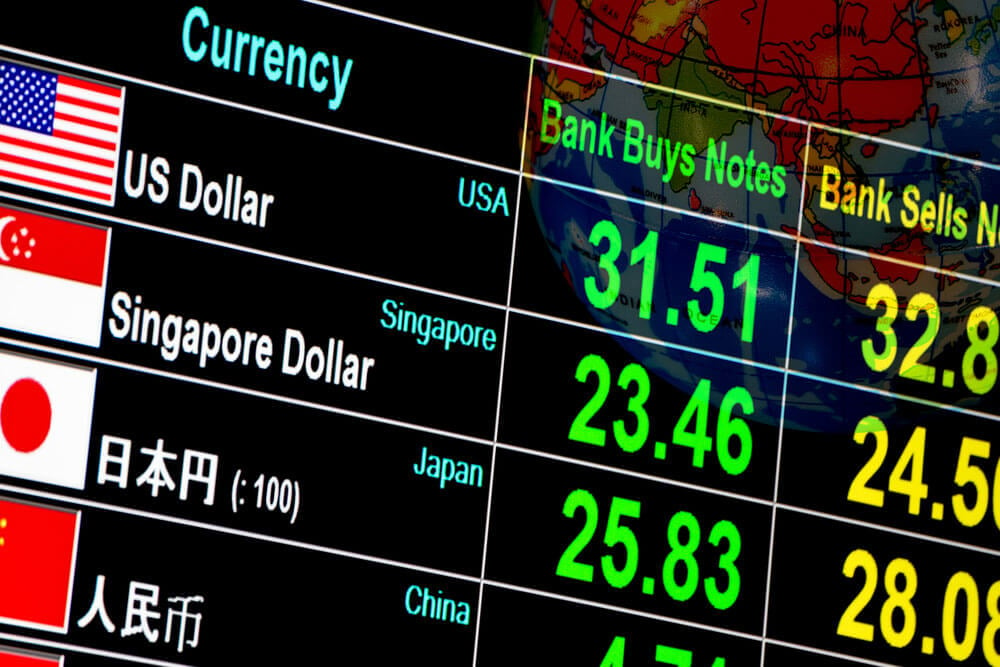 10 Ways To Send Money To China
PayPal
PayPal is the fastest and most reliable money transfer service among other services. The friendly user experience and worldwide network make it the best choice. You can transfer funds to families overseas or businesses. You can check your transfer history when using PayPal.
You need the mobile number or the email address. Then select the amount you want to send to complete the transaction. You will get notified after the success of the transfer. PayPal charges a minimal fee for transferring funds.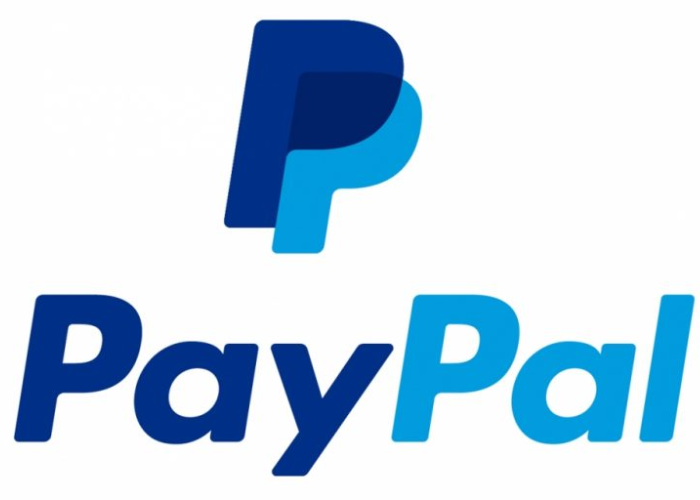 How it works
PayPal offers business accounts and personal accounts to users.
After selecting the account type, fill out the form to register the account.
Add your bank and card information.
Verify your account through phone number and email, and you are ready to use it for funds transfer.
PayPal is the fastest method for sending funds to china. To dig further about PayPal for online transfers using PayPal, click here.
Bank or Wire Transfers (via SWIFT)
You can also use banks to send payments to a business account in China. Wire transfer or bank transfer using SWIFT is also reliable for sending funds. The transfer fees are between $35 to $45.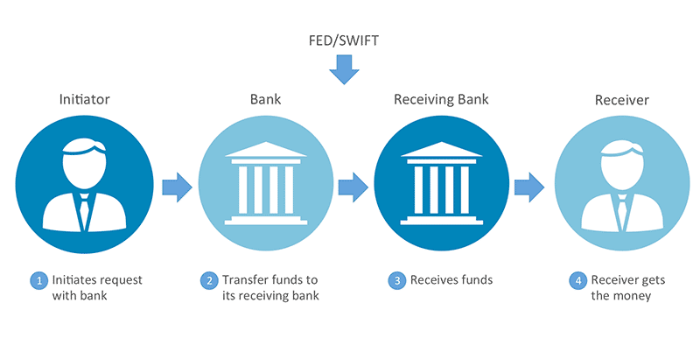 How it works
You need the bank name of the recipient.
You need Code3 or the routing number of the recipient bank.
Account number of the Payee.
You can provide some additional delivery instructions to the bank.
Wise
Wise is also a reliable money transfer company for funds transfer with a few taps. They don't charge any hidden fees. They use a peer-to-peer system. Wise is also known for offering the best exchange rate for transfers. The transfer fee is 2.95 USD plus 1.19% of the total amount. Remember, they deduct extra charges for credit or debit card transfers.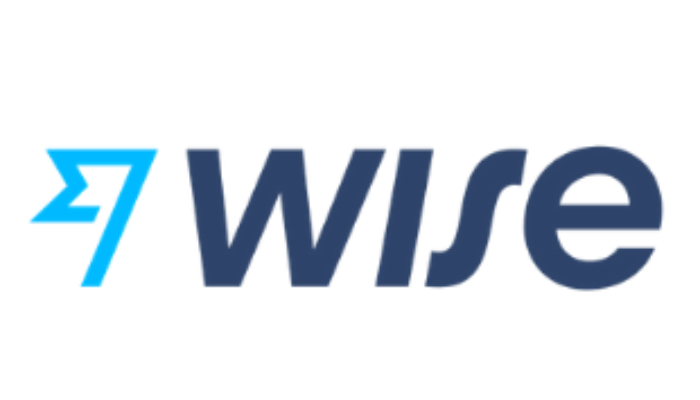 How it works
Sign up for an account, use Facebook and Google accounts, and sign up.
Add the amount which you want to transfer.
Select the transfer type. For example, if you send money from a personal account, this is a personal transfer.
Add your address.
Add the bank details of the recipient.
Select the transfer type. You will see fees for each transfer type.
Find out more about Wise transfer here.
WorldRemit
Companies use electronic money institutions like WorldRemit to send money online to China. It does not charge any fee, but the transfer limit is $5000. It uses spreads, so the exchange rate varies.

How it works
Log in or sign up to your WorldRemit account.
Select the amount and the country where you want to transfer money.
Enter the recipient's details, bank detail, name, and address.
Pay the fees for the transaction.
If you select wire transfer, the recipient receives funds in 10 minutes. Suppose the recipient decides on cash pickup. The recipient needs to visit the nearest counter of WorldRemit. Present the transaction reference number and receive funds.
Remitly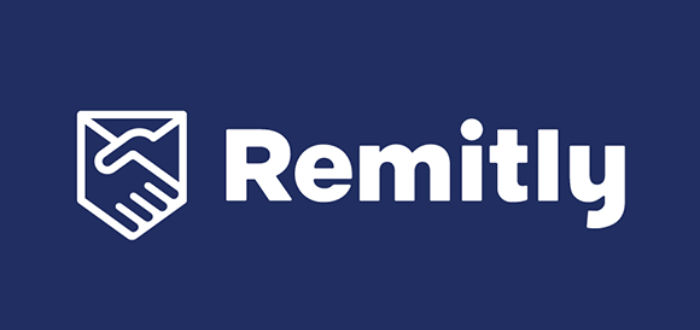 The cheapest funds transfer company is Remitly. It requires an Alipay account or WeChat account to process transactions. Use Remitly for the fast deposit and timely delivery of funds. There are no charges for the first transfer. They charge $3 for every $1000 afterward.
Credit Card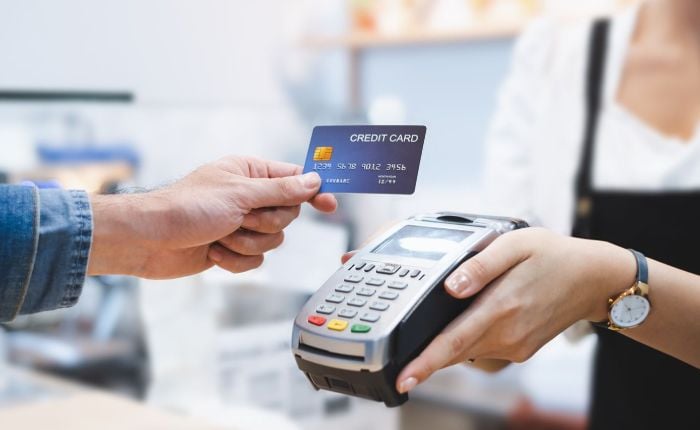 You can use a credit card for funds transfer to a business partner in China. Use your bank debit card or credit card to send funds using your mobile account or visit the nearest branch. The fee is usually high for credit card transfers.
Use funds transfer specialists like MoneyGram, WorldRemit; Western Union accounts for transferring money. They allow you to send funds with your credit card. You can link your credit card to the PayPal account and make transfers. The fee is 2.9% of the transaction amount and an extra $0.30 for every transaction.
Find out more about credit card transfers to China here.
Xendpay
International money transfers with Xendpay are secure. Your Chinese Yuan account will receive the funds within 2 to 3 business days. Secure online money transfers are possible using a mobile application. The website of Xendpay as well facilitates transfers.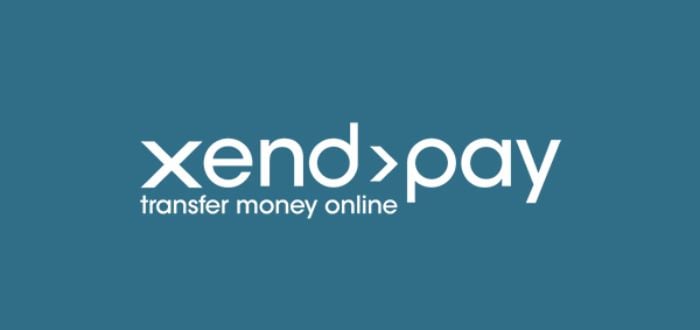 How it works
Pick the country where you want to send money.
Check the fees for the transfer, compare them with other services. You can pay what you want.
You can track your transaction.
Letter of credit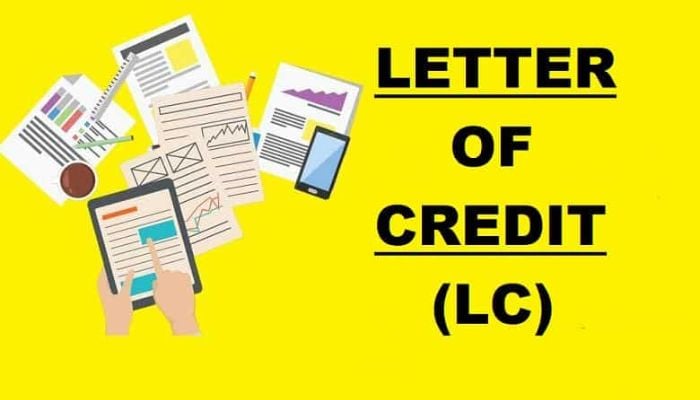 The best money transfer method to send money overseas is a letter of credit. Use it when selling or buying services or products. A letter of credit is a document where the bank guarantees payment. Letter of credit offers protection to both sellers and buyers. You get payments from the bank in your bank accounts when the other party fails to do so.
A letter of credit is like escrow services. They are third parties guaranteeing the funds transfer. The banks are bound to release the funds. Use the letter of credit for local payment as well.
Find out more about the letter of credit for payments here.
Western Union
Western Union account is also a reliable method. Use it for electronic money transfer to banks in China. You will get funds into your Chinese bank account in almost four days. You need to pay a higher transfer fee for quick china online money transfer. Western Union has an easy-to-use website. You can send or receive money overseas with it. It also has a cap of USD 7000 transfer; you need to select other services for large transactions.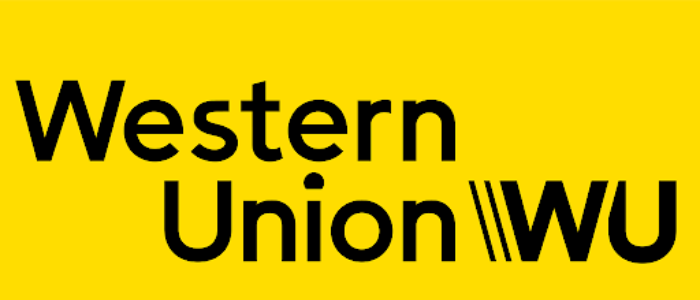 How it works
You need a valid and original government-issued ID.
Your name and occupation.
Receivers name and address.
They ask for the purpose of the transaction.
Receivers bank details (for bank wire transfer).
Want to know more details about the western union for transfers? Click here.
TT Payment
Wire fund transfer or telegraphic transfer is also secure for transactions to China. It requires two business days. SWIFT also facilitates TT payments. Cost depends on the amount, timing, location, regulations, etc. It is secure, but the fee is a bit high.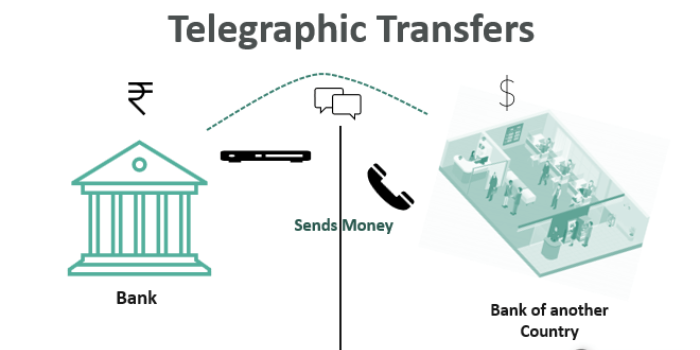 How it works
Visit the branch or use online banking for telegraphic transfers.
The bank requires information about the receiver's bank details.
Funds pass through more than two banks if the beneficiary account is at a different bank.
Wiring money with TT is easy and secure. Check out our detailed article for TT payments for more Information.
7 Tips For Sending Money To China
If you want to transfer money to China, you will notice that there are several ways to do so. While only a few are safe, quick, and economical. According to the World Bank, China is one of the top remittances receiving countries.
Here, the seven most useful tips to get the most economical ways of money transfer China are given:
1. Use An Online Money Transfer Service
Whenever you are going to send money to China, find the specialists for online money transfer. Because their cost is low, they can offer better exchange rates and cheaper fees as compared to the ban or High Street-based money senders.
It is very safe and straightforward to send money online. The only thing you will need is an account so that you can get a live quote and make the payment by credit or debit card; in some cases, you can pay via cash voucher or local bank transfer.
2. Check The Chinese Currency Rules
You are well familiar with restrictions related to money receiving in China. Before you transfer the money, you need to ask your recipient present in China that in which currency he or she can accept the transfers. For more about restrictions in China, you can contact China.
3. Compare The Exchange Rates As Well As The Transfer Fees
You can also look for a service that will offer you competitive exchange rates. Because the exchange rate is going to affect the final amount of money your recipient is going to receive in China.
Always keep in mind that sending a large amount of money can offer you better exchange rates. The cash transfer operators still generate revenue on money transfers.
In many cases, the fee and profit margin is fixed on the exchange rate. While in only a few cases, the profit margin varies between 10 to 15%.
4. Pay By Local Bank Transfer Or Use The Cheapest Payment Method
There can be some additional costs too, depending on the method of money transfer you choose.
For instance, if you make a payment via credit card, you will receive a commission of 1.5to 3%. But if you use the UK debit card as the payment method, you can cut these additional costs.
But the best way to send money to China is via local bank transfer. Well, before money transfer, you need to make sure that option is available in your home country.
5. Go to the bank to send money to China
Bank transfers are easy but make sure that you follow all the regulations for sending funds. If you use a bank to wire money to China, here are some tips:
Always check your tax records before using the bank for transfers. Keep a copy of these records with yourself.
The banks would need tax information of the funds.
You need a bank card, tax records, passport to visit the bank for such transactions.
When using public internet connections for bank transfers, use VPNs for security.
6. Use A Registered Payments Institution
To ensure the safest money transfer, always use an institution that is registered as the Payment institution. Well, as in the United Kingdom, they are registered with the FCA. It means their registration applies all over Europe.
7. Look For Refund Policy For Unexpected Expenses
Well, whine you will send money to China, there are few intermediary banks which may charge some additional cash.
You need to ensure that the institution is not going to cost you any type of unexpected expenses. One of the safest money transfer companies is Xendpay; it is straightforward and affordable.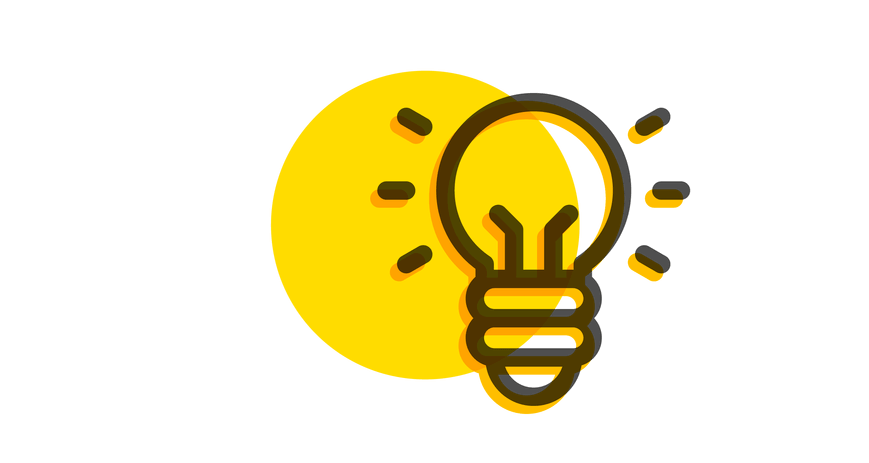 FAQs about Send Money to China
While sending money to China, you may encounter many questions. A few of them with the best suitable answers have been given below.
·  How Long Will A Money Transfer To China Take?
The recipient side in China indicates that it usually takes 7 to 10 days to receive the money.
· Can I use Xoom for funds transfer to china?
Yes, you can use Xoom for depositing funds using a UnionPay debit card but only in mainland China. Major banks provide this card, including the China construction bank. Create a Xoom account and send funds.
·  How Can I Send Money Internationally?
Your bank, Western Union, PayPal, and Trans Wise are considered to be the best ways to transfer the money.
·  How Monito helps in sending money to China
Monito is not a payment provider. It helps you find the most suitable option for payment transfer anywhere in the world. Follow the recommendations of Monito for the fastest, cheapest, and best-rated payment platforms.
·  Which Bank Is Best For International Transfers?
Wells Fargo is on top of the list to transfer the money at the international level.
·  How to link PayPal with a Chinese bank?
It is very easy to link PayPal with the Chinese bank.
1. Check the top bar of the PayPal application, which shows linked debit cards and credit cards. Click on the link to a new bank account.
2. Include the bank details in the PayPal application.
3. Your account is now linked.
What's Next
Sending funds to China is easy. Know the processes and which payment network is best for the transfer. We have discussed ten money transfer ways with more flexible delivery options. They have their benefits and limitations. Depending on your business needs, select any form to transfer money to China.
We've explored a few money transfer services you can use to transfer money to China. If you need help selecting a money transfer provider to China, check out our website. You can easy to get your payments where they need to go quickly and securely.
We are sorry that this post was not useful for you!
Let us improve this post!
Tell us how we can improve this post?