Private Lable Makeup Brush
We help you to outsource High-quality makeup brushes directly from factory OWNERS. We focus on the Brush head, Bristle, and Handle for the right product development.
You get custom-designed makeup BRUSHES at the best prices!
No Risk Free Sourcing No Hidden Fee
You can get Free detailed product quote before order
Wholesale Best Private Label Makeup Brush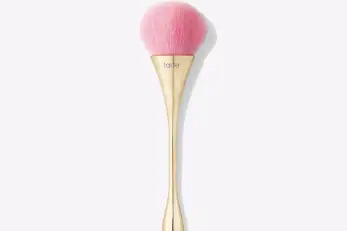 Wholesale Blush Brush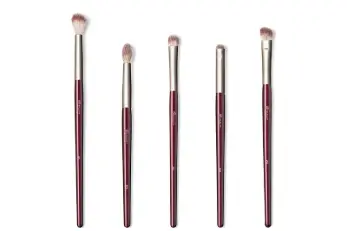 Wholesale Eye Brush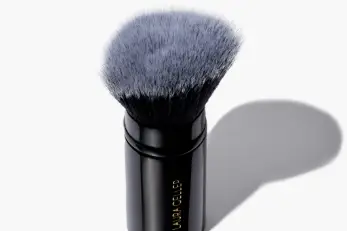 Wholesale
---
Wholesale Large Shadow Brush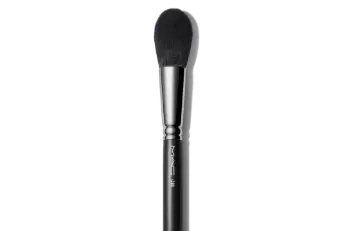 Wholesale MAC Brush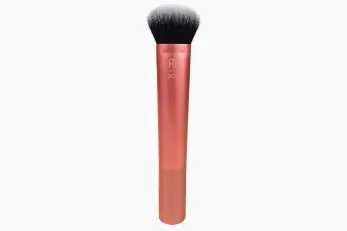 Wholesale Powder Brush
---
Our Private Label Services Include: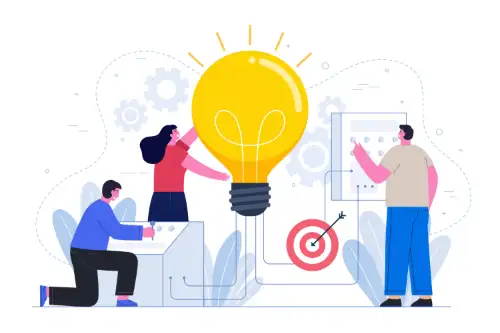 Product Development
Our development TEAM builds your private-label brush with sophisticated bristles. You get a custom-designed head and Handle of the BRUSH for better usability.
Get elegant packaging to give boost your customer satisfaction.
Confirming Samples
We make a detailed video review of makeup brush SAMPLES from the manufacturer. Check them on different usability standards, look, material, and value for money.
Easy way to make a decision by saving Time and energy!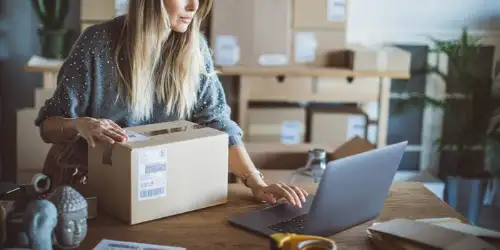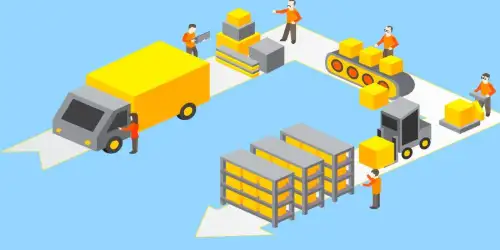 Following Up Production
Receive production FOLLOW-UPS on your mobile. We inspect manufacturing facilities on production and quality standards.
We ensure your product has cruelty-free raw materials with proper certifications. You get a top-notch product.
Quality Inspection
We inspect the Bristle and HANDLE the quality of your makeup brushes. Our qualified team filters out damaged products from every batch. Replace damaged products with quality items without any CHARGE.
Saves you from negative FEEDBACK from your customers. Strengthens your relationship with the customer.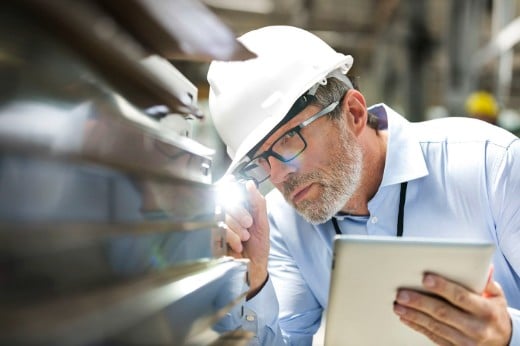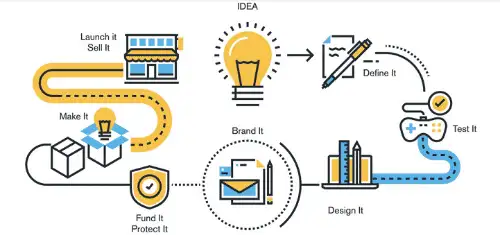 Fulfillment and Shipping
Fast Delivery with our global warehouse network. Entertain customers beyond borders. We ensure elegant packaging with the best unpackaging EXPERIENCE.
We drop extra tags and replace them with branded custom labels. Helps you in branding and boosts customer satisfaction.
Why Choose Us?
Focus on Details
Makeup brushes have very detailed characteristics. We focus on every single DETAIL in product development & quality inspection. Your customer gets the HIGH-CLASS item for a flawless look!
More Profit
Get many direct quotations from our factory owner's network. Custom-designed with better prices. More PRICING choices with many suppliers. Flawless sourcing with better profit margins.
Automation
Automate your backend operations from sourcing and storage to product fulfillment with us. Get UPDATES on all operations on your mobile. More Time for marketing and expansion. You test new product ideas with complete automation.
Branding
Our design team focuses on better branding imagery, custom labels, and logo. We also DESIGN information-based material for your audience. Branding establishes customer trust in a brand.
Hear it from fellow Private Label Makeup Brush Wholesaler
I started my private label makeup brand journey with Leeline sourcing. I don't have any words to explain it. My special agent has always helped in the right choices. Customization was a difficult part, but they solved it. I always recommend working with them, especially as a beginner.
– Frank, Stanley
---
Source Your Private Label Makeup Brush and Make Big Money
We offer the best wholesale price and high quality private label makeup brushes to help you boost your business.
---
Top 5 Private Lable Makeup Brush Suppliers
Many brands provide MAKEUP brushes, but most have low-quality bristles. Which affects customer experience and business.
Here is a thing for you if you want to stand out FROM the crowd.
Our sourcing gurus have compiled this overview of private-label makeup brush suppliers. You get PRIVATE-LABEL cosmetics at the best prices.
Keep reading! Also, Discover valuable tips from our sourcing gurus from their case studies.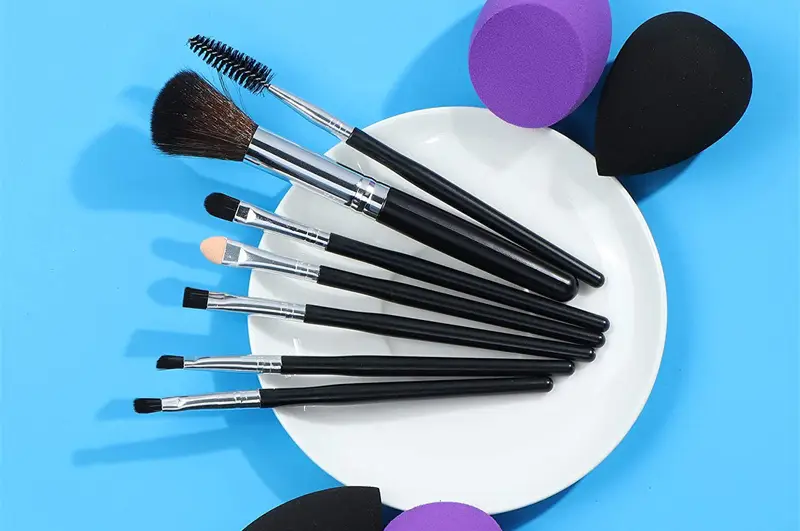 1. Brushes by Karen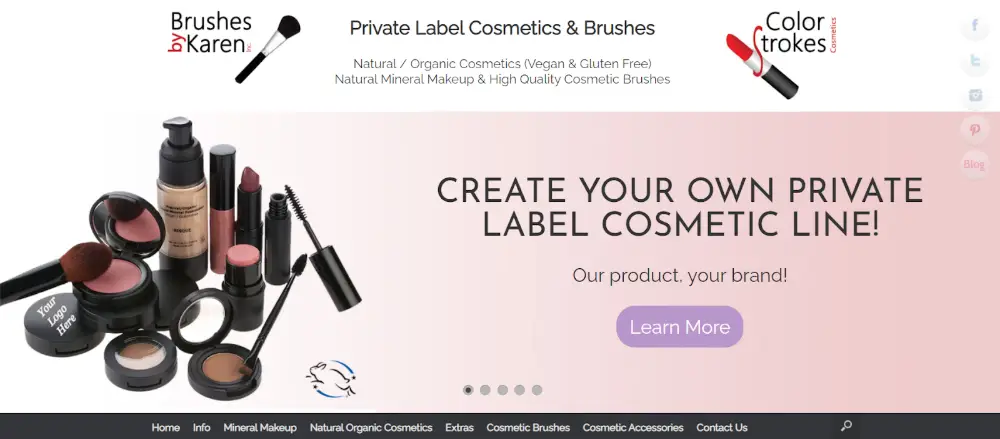 They offer private-label makeup brushes from the US. They are the best choice if you start a brand in the US with a short production period. They are US based company which means good quality for my customers with proper certifications. 
They have a strong product development team for DESIGN. You get elegant packaging along with custom labels. You have to face the order limit on custom packaging.
Pros:
Cruelty-free organic products with proper certifications. You also print that on your custom labels. Best way to ATTRACT more audience.
They offer bulk orders with Customization and elegant packaging. They handle your LOAD if you are planning to start big.
They have a quality inspection team. They test your products on different quality standards. Your customers get a High-class brush set.
Cons:
They have an order limit on key features like Customization and custom packaging. So you have to ORDER in more quantity to avail of these services.
2. Colorlab Private Label

The color lab has a QUICK launching system for starters. They offer Customization With Contract Manufacturing of various cosmetic products.
They have a variety of products in over 65 beauty product categories. From eye-liners to vegan brushes. You also outsource their premade and TESTED cosmetic products and brand them as your own. Best for starting in a short time!
Pros:
They focus on Customization and product development. You design your entire product with them. EASY to build a unique Private-label brush set.
Premade products are good for expansion and testing new products. You start selling them under your BRAND in a short time.
Variety of products in the COSMETIC niche. Variety is a perk if you want to expand and attract a new audience.
Cons:
You have to call inspection services on premade beauty products. Inspect and then START selling.
3. Jessup Makeup Brushes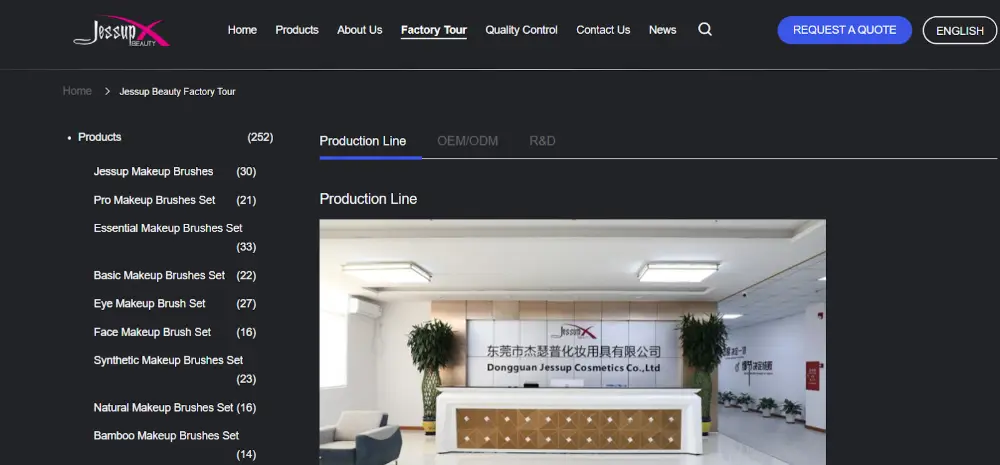 Jessup has its own factory, so you can get the best rates with easy Customization. Also, you would get good quality. I designed my own designs with branded customization. It helped in building my brand's identity. 
They have met the QUALITY management system standards of ISO9001 and ISO14001. Additionally, Jessup has passed BSCI certification.
You get original DESIGN manufacturing services to build unique products for your brand. They have existing cosmetic brush designs for white & private labeling. Outsource and start white labeling.
Pros:
They manufacture brushes on their OWN. Bulk orders at the best prices. Also, you request Customization due to their own manufacturing facility.
You get strong product DEVELOPMENT from their team. You Alter the design or materials for your brushes. Best way to stand out from the crowd.
Cons
They need a strong branding team. So you have to design BRANDING material to meet your needs.
4. Taiki Cosmetics

Taiki is a private-label makeup brush and applicators supplier. They have state-of-the-art brushes with new innovative designs.
Get custom brushes with synthetic or natural hair, VEGAN, antibacterial, and silicone. They also offer other manufacturing of other cosmetics products.
Their development team assists you in choosing the best brushes for different features. You ask for CUSTOMIZATION in any part of fibers, head shape, and design. They produce high-quality brushes in bulk for you.
Pros:
They have a variety of HANDLES (wood, metal, or plastic) & designs. You get Variety in product selection. Easy to test new ideas and expansion.
They use cruelty-free raw materials. The best way to promote environmental protection with your business.
Easy to REQUEST Customization. Also, their antimicrobial treatment protects your brushes against bacteria & germs. Healthy and secure brushes.
Cons:
They offer Customization on more than 1000 units. Not friendly for starters or beginners.
5. Alibaba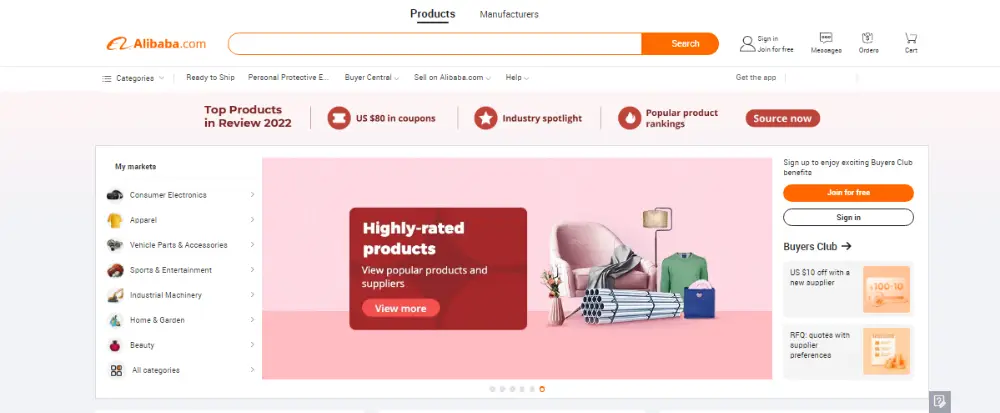 Alibaba has a big DIRECTORY of suppliers and manufacturers in every niche. Get plenty of manufacturers to produce makeup brushes. You read reviews to select the right manufacturer of makeup brushes.
You order both in bulk and in small quantities. You would get different designs and material quality. Many quotations from different manufacturers. More choice on pricing.
They have TRANSACTION assurance if you have security concerns. You won't have to pay through a third-party method. Yet, it costs 3% of every transaction, that's why it increases my sourcing costs. 
Pros:
Variety of suppliers to produce private label brushes. You always have a BACKUP supplier!
SMOOTH transaction experience & logistic support. You get Many freight forwarders for fast shipping.
Inspection features help you to get better quality control. Inspection of products before DELIVERY leads to customer satisfaction.
Cons:
QUALITY matters on individual vendors. Everyone uses different components, so the quality differs.
How to find private-label makeup brush manufacturers?
Sourcing is vital To start a private-label makeup brushes brand. Before going into sourcing:
Pay attention to product DEVELOPMENT.
Finish your product's characteristics in the development phase.
Focus on the head, bristles, and Handle of your brushes.
Add Customization if you want to focus on UNIQUENESS.
Searching
Now search for RELEVANT cosmetics manufacturers on the wholesale platform. Read past reviews and the least order limit of their company. Also, see if they are offering Customization in beauty products. See other details on their profile. I look for low MOQ with customization because it allows testing new ideas. 
Negotiation
After finalizing different manufacturers:
Contact cosmetics suppliers on WHOLESALE Platforms.
Get quotations and ask how much order quantity they can handle.
Try to negotiate on pricing and order limit.
Sample
It is very important. Ask for a SAMPLE. Examine their efficiency, appearance, and material. Test them with a variety of shades and pigments for makeup. Also, compare with competitor's products for better customer perspective.
Customization
Share your customization PREFERENCES for the brush set with the cosmetics manufacturer. It could be either on bristles quality or handle length. Customization is a foundation of uniqueness. Using a custom design as a private label makeup brush brand is better. If my design is unique and attracts the customer's attention, then I file its patent to protect my designs. 
Production Inspection
Start your production after sharing custom designs and requirements. Hire a production inspection service to INSPECT production standards and quality. Keep an eye on raw materials and certifications. This saves you from damaged makeup brushes.
Final Quality inspection
After delivery, check the quality of a few brushes to see their final QUALITY. Test a few private label brush sets. And add your branding to makeup brushes. Now ship your brush set to your customer's home around the world.
Looking for the Best China Sourcing Agent?
Leeline Sourcing helps you find factories, get competitive prices, follow up production, ensure quality and deliver products to the door.
FAQs about Private Label Makeup Brush
How much does it cost to create a private label?
You need a decent budget of 3,000$ to 10,000$. It includes sourcing, BRANDING, marketing, and small operating costs. Your main focus should be on sourcing and marketing. In Marketing, you have to target a relevant audience with better price deals. 
How long does it take to start a makeup brand?
It takes 3 to 6 month time to start a makeup brand. The first one to two weeks in product foundation. Then one to two weeks to find the right suppliers. The production times depend on the manufacturer. After production, it takes 25 to 40 DAYS to ship from china by sea. Then branding and other Time on marketing. 
Is cosmetic a profitable business?
Cosmetics is an evergreen business. Fashion trends are BOOMING through social media. New fashion or makeup brands are launching new product lines. So it is very profitable to start a cosmetic business with a reliable supplier. 
How do I succeed in the makeup business?
Focus on QUALITY with the best prices. Quality is a foundation of a strong relationship with customers. Introduce strong branding. 
Try MARKETING campaigns on Facebook and Instagram. It is also a good idea to collaborate with fashion influencers. You are successful with good customer support and quality after getting customers.
What's Next
QUALITY & USABILITY matter most in beauty products. Makeup brushes have very detailed characteristics. They require High product skills and materials for Quality. As a result, Quality comes with a huge price tag. It affects profit margins.
Finding the right supplier with HIGH-QUALITY materials and production skills is a hassle. If you are a beginner, you have to invest more time in sourcing and product development.
Contact us! We assist you in getting high-quality makeup brushes at reasonable pricing. Direct SOURCING from the factory.
Do you want a successful import business?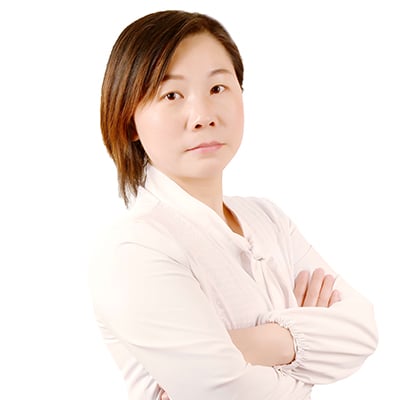 Hey, I'm Sharline, co-founder of LeelineSourcing. We've helped 2000+ customers import from China.
Do you want a better price on product or shipping?
We are sorry that this post was not useful for you!
Let us improve this post!
Tell us how we can improve this post?