Private Label Lash
Use Leelinesourcing to find OUTSTANDING private-label cosmetics. You count on us to meet all of your sourcing requirements. Services range from developing and managing the manufacture to supplying final goods.
Streamline and RELAX your approach to business.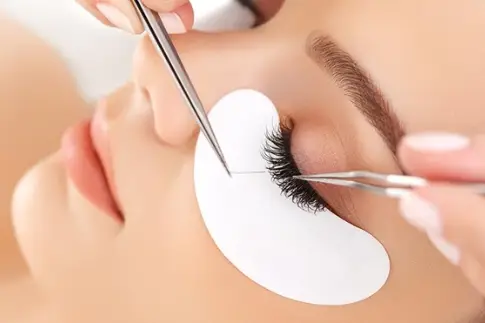 No Risk Free Sourcing No Hidden Fee
You can get Free detailed product quote before order
Wholesale Best Private Label Lash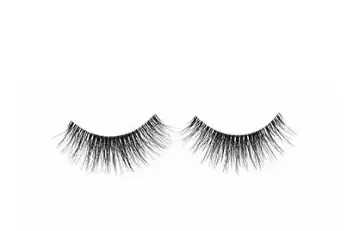 Wholesale Ardell Lash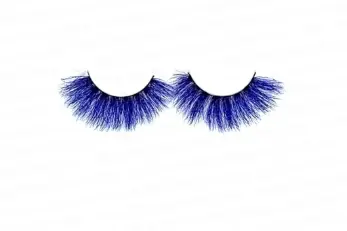 Wholesale Bule Lash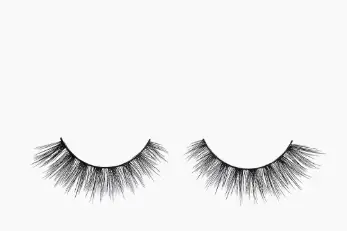 Wholesale False Lash
---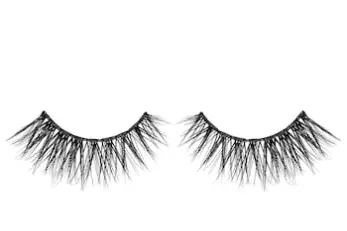 Wholesale Faux Mink Lash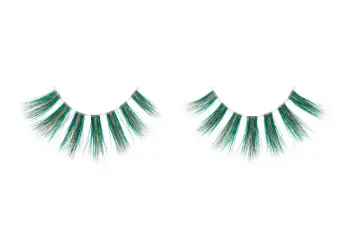 Wholesale Green Lash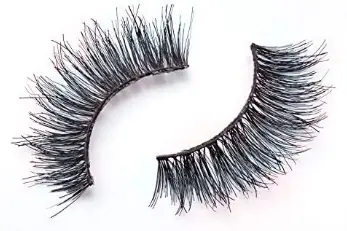 Wholesale Human Hair Lash
---
Our Private Label Services Include: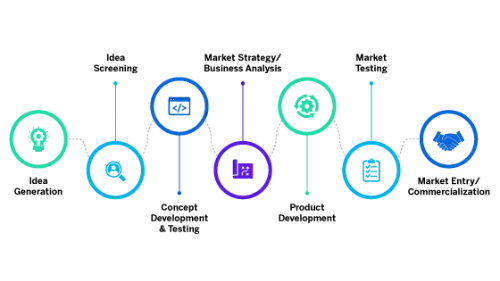 Product Development
We develop your pre-made designs. Invest in STATE-OF-THE-ART machinery that boosts your efficiency and inspiration.
In addition, you get PRIVATE-LABEL services for your products.
Confirming Samples
Before placing an order, we send a necessary sampling from your manufacturer. We confirm the delivery, If you are happy with all the specifications.
Guarantee the quality of your products as per the sample. And deliver all our orders on time.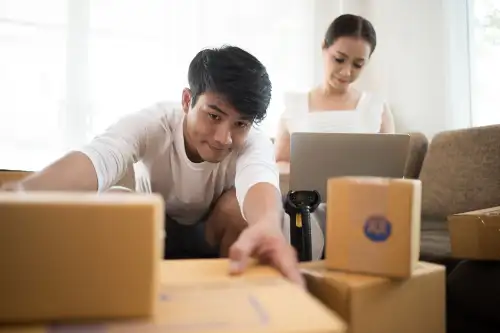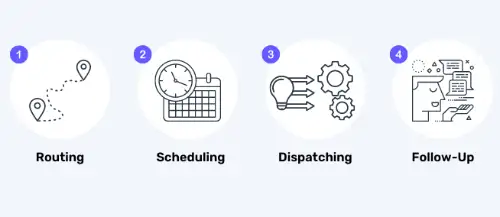 Following Up Production
Our experts perform stringent quality inspections at every stage of production. Having satisfied customers is of utmost importance to us.
Thus we go to great lengths to ensure that you are happy with the items you purchase from us. You won't be receiving a fake.
Quality Inspection
We SOURCE for many qualities to verify the products' legitimacy. Check the item's size, color, shape, and quality before purchasing.
Our manufacturing inspections are frequent and thorough. Guarantee you superior products.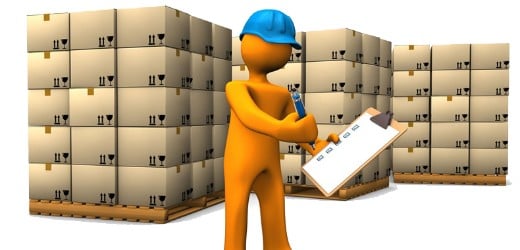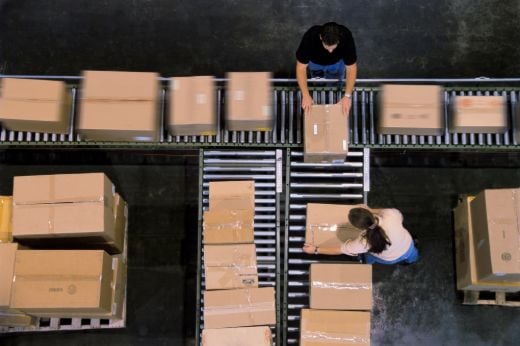 Fulfillment and Shipping
Don't stress about stocking and shipping; we've got it for you. Save your time and effort with our well-organized INVENTORY management. Maintain inventory and ensure timely shipment of client orders.
Get customized or standard packaging with your logo. You've 18 different delivery options to choose from.
Why Choose Us?
High-caliber Professional Services
At Leelinesourcing, we dedicate our time to providing you with the BEST services. From sourcing to fulfillment, we do it all with our professional team. Our skilled workforce assists you in SCALING your business.
Reliable Payment System
The payment system is transparent, and we won't charge you for NEEDLESS invoices. You get a detailed quote from us before placing your order. And we don't even charge for this service. Get a free quote from us, and then proceed to order.
Affordable Shipping Cost
Leelinesourcing offers you the best shipping costs you won't find ANYWHERE else. We provide Amazon FBA shipping and Alibaba shipping services at a cheaper rate. Get the best value and spend less.
Source from Authentic Companies
We are one of the top companies that source from authentic sources. Our priority is product quality. The professional team helps you develop your products and gets you the BEST DEALS. Save your money without compromising the quality.
Hear it from fellow Private Label Lash Wholesaler
I have been sourcing products from China through Leelinesourcing. And I find the service satisfactory. They helped me find the products at a great price. Delivered them to my doorstep timely. Their team is very professional.
– Emily, California
---
Source Your Private Label Lash and Make Big Money
We offer the best wholesale price and high quality private label lash to help you boost your business.
---
Top 5 Private Label Lash Suppliers
The Market is flooded with CHEAP lash suppliers aiming to scam buyers with poor items!
Be AWARE not to fall into their trap.
The private label cosmetics industry is huge and lucrative if you know how to sell. Lashes private labels make you a lot of money. But you must know where to get the finest products.
We strive to source you with the best products out there. Our experts list the top 5 best private label lash suppliers for you. You create your own custom labels lash brand easily.
Let's get to know the 5 most well-known private-label lash suppliers.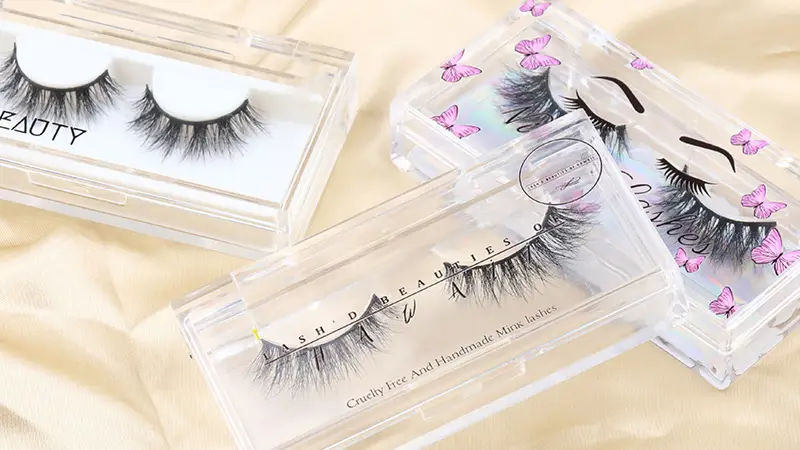 1. Eyelashesworld.com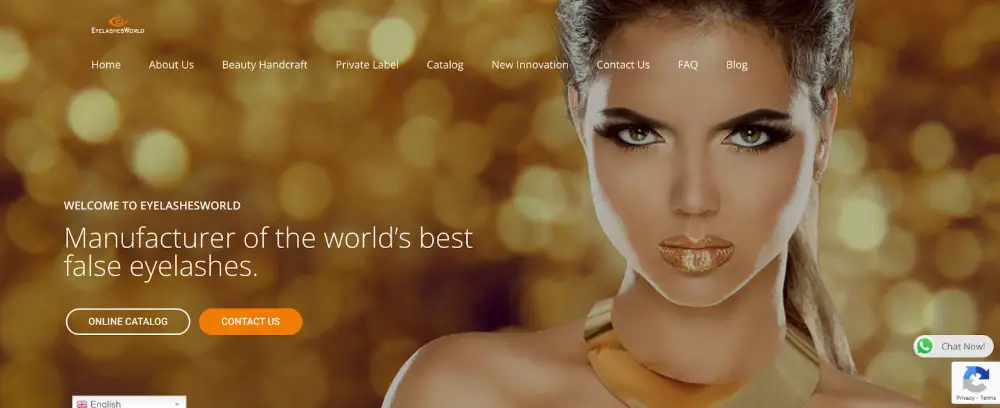 Eyelashworld.com manufactures world-class false eyelashes. Manufacture the best hand-crafted lashes compared to other lash types. They have been in this industry for over 12 years.
You can make it fancier or go simple with the lash design and packaging. They provide the option of ordering both high-end and low-cost lash line.
What more for you?
Here, the ordering procedure is simple as well. You consult about the designs and types of false eyelashes you want to order. The dedicated team assists you throughout the process.
Pros:
They manufacture top-class false lashes. It has helped me build a high-end false lash brand from scratch. 
You customize the designs as per your requirement. You offer unique lashes to your customers.
They sterilized the raw material before going to production. So the products are safe for your customers.
They offer to develop label designs with your logo printed. Make the packaging look more professional for your business.
Cons:
You have to clear the payment to confirm your order. So, you need to invest upfront.
2. Galash Lashes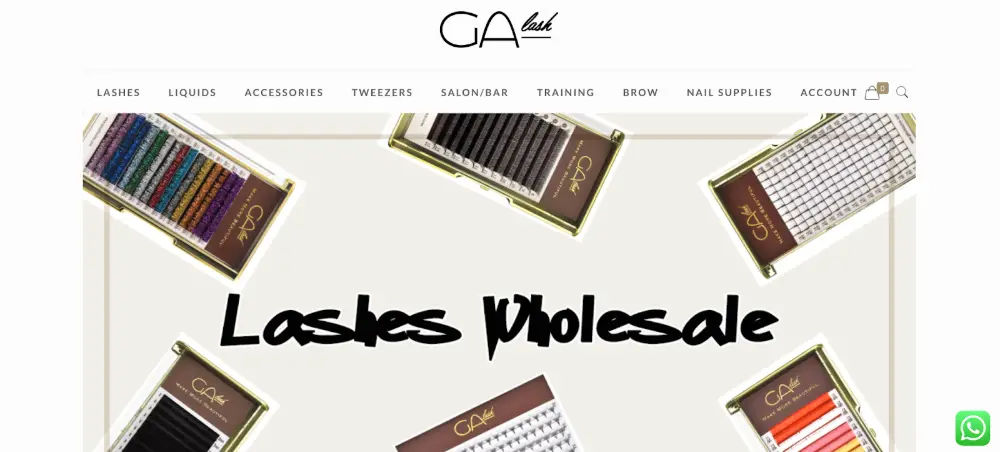 Galash Lashes is a renowned eyelash manufacturer for making eyelash extensions. This Chinese company started its journey in 1995.
You find a variety of false lash designs along with eyelash accessories. They have flat and colorful eyelash extensions. For private labeling, they have categorized the website for your convenience.
Cool, right?
They produce cruelty-free, 100% vegan products. There is no need to order in bulk. You order any amount. The company also provides coupon codes from time to time. So you get discounts as well.
Once get your written purchase order and payment, they start the production lead time. After production, your goods deliver according to the freight method chosen before.
Pros:
They offer great wholesale prices as they offer factory direct. Which will boost your profit margin.
The lashes are unique, and you can mark your own brand with unique items.
Their MOQ is low. It reduces inventory risks.
Offer free pre-production samples. So you can check before making bulk orders.
Cons:
As their category is too big, it can be overwhelming to choose the best items.
3. Alibaba
Alibaba is one of the most popular companies for purchasing wholesale items. Like other products, Alibaba sources exclusive lashes for entrepreneurs.
Here, you find different lash styles. Like natural lashes, custom design lashes, strip lashes, and faux mink lashes. You shortlist the suppliers with their verified profiles. You get everything you need just under one roof.
Their mink lashes are made with real mink hair, which is soft to the touch and lasts for a long time.
Wow, that is so cool!!
There is no need to worry about MOQ. They offer all options to make it easier for you. You can buy one box or just one pair.
Pros:
Alibaba displays all offers, and you pick the suitable one. Facilitate the process of obtaining products easier.
The huge variety of false eyelash styles. You get enough options to choose from.
Their huge variety of false eyelash styles has impressed me. I get enough options to choose from. When my choice is perfect, I get more sales. And in turn, more profits. 
Cons:
Alibaba is not a direct supplier, rather, it is a B2B platform.
4. Starseed

Starseed is the ultimate solution for your lash business. They make false lashes with intricate techniques, which make them stand out.
They offer over 300 styles of lashes. From mink lashes to magnetic lashes, you find it all. You customize lashes according to material, thickness, color, curl and lash length. Even you give your own designs! Also, they offer desired container size, lead, and pallet size to all customers.
I bet your customers are going to LOVE that!!
The minimum order quantity is only 50 pieces here. And they ship the orders in just 48 hours. Grow your private label false eyelashes business with free design assistance.
Pros:
They help you create amazing false eyelashes styles. It helps to enhance your brand value.
These lashes are vegan. So that you attract many customers who want guilt-free products.
The fast shipping service saves you time, and you start selling instantly.
Here, the variety of lashes saves you energy from searching for what you want.
Cons:
They have a sheer volume of options available. Picking the finest products from this group may be a daunting task.
5. BL lashes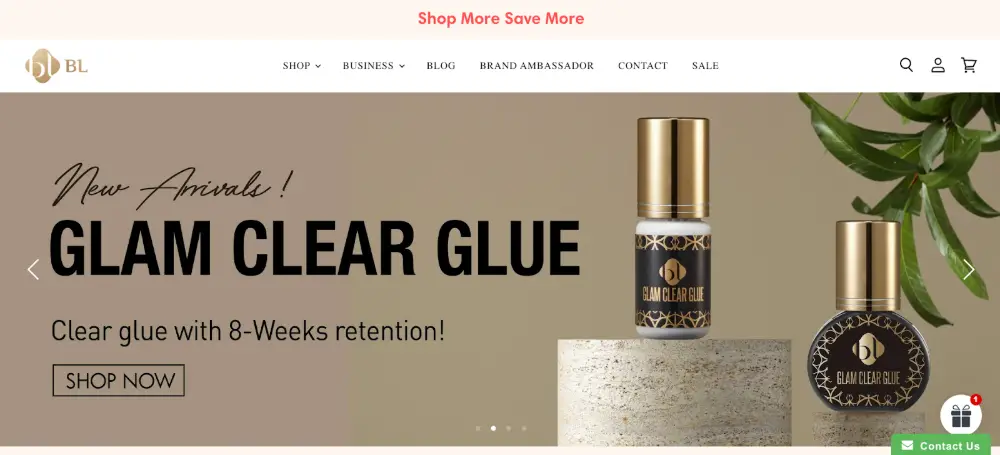 Bllashes is a Korean company that started its journey in 2004. The company delivers its products to over 70 countries. They use advanced techniques to make their lashes stand out. You find different lash extensions and false lashes here.
Initially, you order single boxes for testing. And if the quality matches your expectation, you order wholesale items later. Depending on the quality, the price will vary. They offer discounts on wholesale orders, saving you a lot of money.
Pros:
Create your business account on their website. It ensures your identity as a wholesale trader.
They offer lucrative discounts for wholesale traders. This way, you save more money and scale your business.
I have got lucrative discounts as a trader. This way, I saved more money and scaled business. 
Cons:
They offer discounts for wholesale orders only.
How do you start your own lash business?
Here are some effective ways to start your own lash business.
1. Choose a unique name
This is the most CRUCIAL part of your business. So make sure you choose a catchy name for your lash brand. Do not choose a business name that is too similar to a rival's name. Pick something simple that can remember and spell easily.
2. Start by doing your research on suppliers
Do some research ABOUT the top lash suppliers on the internet. Read reviews or ask your friends about the brands they use. You may even want to try different brands and decide which is best for you.
I use the sourcing companies for FINDING THE BEST suppliers. And the results are always positive.
3. Pick your product
Choosing the right product is the next step. Pick your product based on the needs of your customers. Make sure that your lashes are SAFE for your customers to wear.
4. Choose the best packaging
Make sure that the packaging is attractive and eye-catching. My 90% of customers loved the STYLISH PACKAGING. Even they ordered more products.
You create a package with a creative design and eye-catching colors. This help to sell your products more effectively. 
5. Create your own website
The website is your virtual shop. You can do that yourself or hire a web expert to do it. Use an eCommerce platform like Shopify to create your online store. Follow their step by step guidelines and enter some basic details to create your shop.
6. Promote your business
Write a catchy slogan on your packaging. Post your business on social media platforms. Facebook, Youtube and Instagram are some of them. Also make sure to collaborate with social media influencers.
Looking for the Best China Sourcing Agent?
Leeline Sourcing helps you find factories, get competitive prices, follow up production, ensure quality and deliver products to the door.
FAQs about Private Label Lash
Can you sell lashes on Shopify?
Definitely, you sell lashes on Shopify. An omnichannel eCommerce platform, Shopify, has tools to make running your business simple. 
What is the cost of starting a lash brand?
You need to buy supplies and equipment to start an eyelash company. You may have to pay anywhere from $1,000 to $25,000. However, you launch your brand with little initial investment. You need to get your eyelash supplies from a private label supplier, 
Can you dropship without an LLC?
Yes. But Financially, forming an LLC might be beneficial as well. You avoid paying taxes twice. Also, LLC can shield you from personal responsibility if anything goes wrong. When your company is sued, a plaintiff only take assets from it, not your own.
What is the best way to promote my lash business on Instagram?
Here are some tips to promote your lash business on Instagram-
• Share regular posts on Instagram.
• Use trending and relevant hashtags to increase your lash brand exposure.
• Get in touch with beauty industry influencers to get reviews on your lash.
• Organize a contest on Instagram to promote your lash brand.
What's Next
You can't afford to fall for cheap and shoddy products. Therefore, it is essential to find legitimate private-label lash suppliers.
Give some extra benefits to customers to start a successful private-label lash brand. Such as flexible delivery and quick order fulfillment. Our experts have compiled the top 5 best private label lash manufacturers we can always rely on.
Struggling to find reliable private-label lash suppliers?
Don't worry. Contact us, the Leelinesourcing professionals provide assistance to you at any time!!
Do you want a successful import business?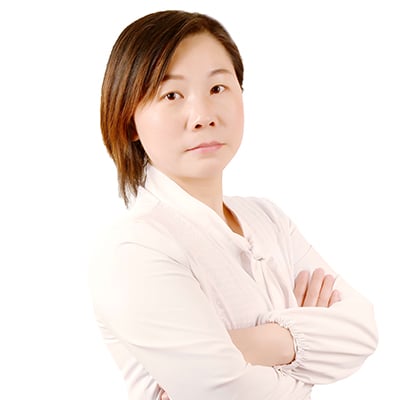 Hey, I'm Sharline, co-founder of LeelineSourcing. We've helped 2000+ customers import from China.
Do you want a better price on product or shipping?
We are sorry that this post was not useful for you!
Let us improve this post!
Tell us how we can improve this post?