Private Label Eyelash
Get a 50% profit margin at an affordable price. You ENJOY ONE MONTH of free warehouse service with inventory management. Win your customer's hearts by providing premium quality eyelashes.
Start your private-label cosmetics brand with us, making fast-growing possible.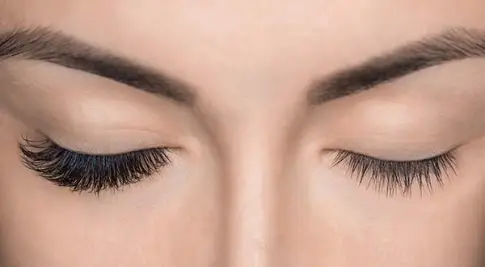 No Risk Free Sourcing No Hidden Fee
You can get Free detailed product quote before order
Wholesale Best Private Label Eyelash
Wholesale Bule Eyelash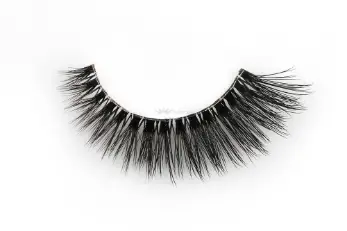 Wholesale Fox Eyelash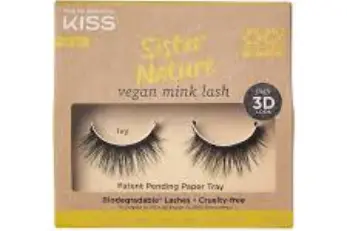 Wholesale Real Mink Eyelash
---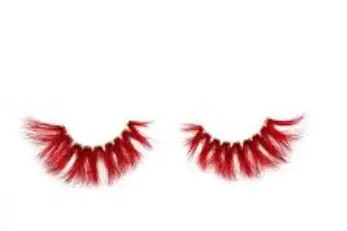 Wholesale Red Eyelash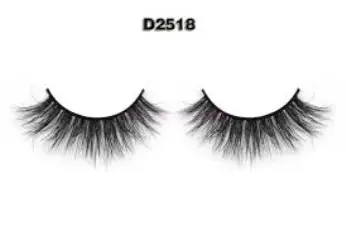 Wholesale Sable Eyelash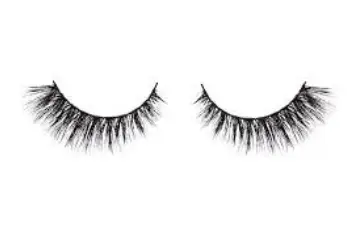 Wholesale Synthetic Silk Eyelash
---
Our Private Label Services Include: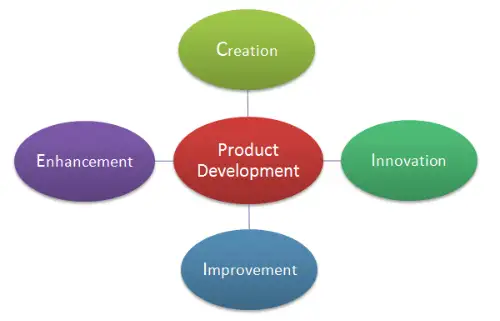 Product Development
Leelinesourcing puts a professional logo on every product. You REDUCE your efforts on labeling, focusing more on product selling techniques.
We develop your products to boost the fast growth of your company's image.
Confirming Samples
You get samples from the manufacturer to confirm the best quality. We ensure the samples relate to industry standards for quick success.
Our negotiating team gets CHEAP-PRICED SAMPLES for your private labeling eyelashes.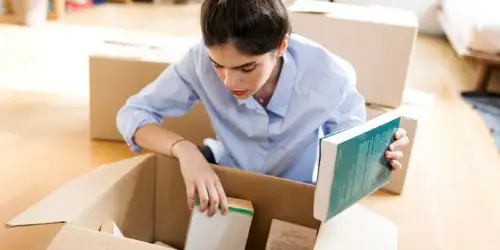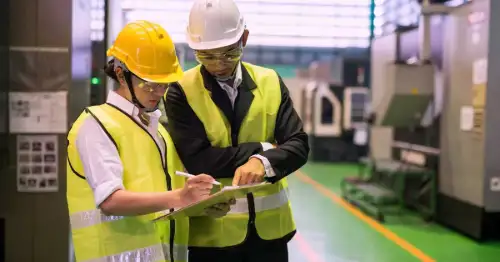 Following Up Production
Our regular visits to manufacturers' places help increase production speed. We make possible QUICK YET QUALITY production of eyelashes.
You get on-time products while maintaining your CUSTOMER COUNT without losing any.
Quality Inspection
The Leelinesourcing QC team focuses on the quality of the products before shipping. You get the desired customer-oriented quality for customer trust building.
Every product is CHECKED IN-DEPTH From all aspects to confirm quality.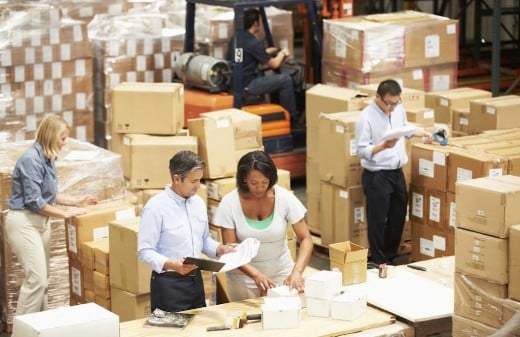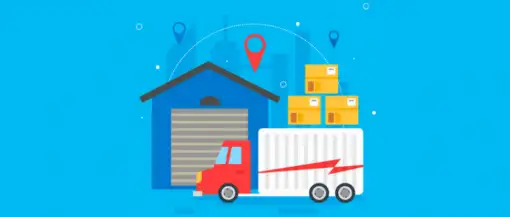 Fulfillment and Shipping
You get the shipments delivered to your address within 4-7 working days. Enjoy the LOW SHIPMENT CHARGES on bulk orders. Save time on shipping orders with us.
We handle your orders, making SUCCESSFUL DELIVERIES to your customers.
Why Choose Us?
Quality Products
We have maintained quality standards for businesses for 10 years. You get high-quality products manufacturing attracting more customers towards your products. Our quality check team puts their efforts into ensuring customer-convincing quality.
Fast and Cheap Shipping
You get low transit time shipping with Leelinesourcing. We save you money by providing affordable shipping companies. You never wait for more than 7 days for your shipments.
Affordable Prices
You have the chance of a 40% low buying price with us. Increase your profit margin by two folds with more products sold per month. Your company enters the top brand list selling the best products at the best price.
One-Stop Solution
Leelinesourcing helps with sourcing, labeling, shipping, and maintaining quality. You can run your eyelash company, putting less time into it. Get the advantage of pocket-saving China manufacturers with us.
Hear it from fellow Private Label Eyelash Wholesaler
Choosing Leelinesourcing was a dramatic turn for my company. They turned my ideas into reality, providing a large variety of eyelashes. They are professionals in this industry. If you want to start an eyelash company, choose them. They are awesome.
– Chad, Indiana
---
Source Your Private Label Eyelash and Make Big Money
We offer the best wholesale price and high quality private label eyelashes to help you boost your business.
---
Top 5 Private Label Eyelash Suppliers
Heard about the growing eyelash industry and hoping to get your share?
Private-label false eyelashes have been more in focus in recent years. Then why not put your efforts into it? Source a particular quantity from China, create your account and continue selling.
It's obvious to get confused reading all these things……
The issue is resolved with our years of experience in this field. We have done enough research to find private label eyelash suppliers. You easily make a profit.
So ready to explore the details? Let's start.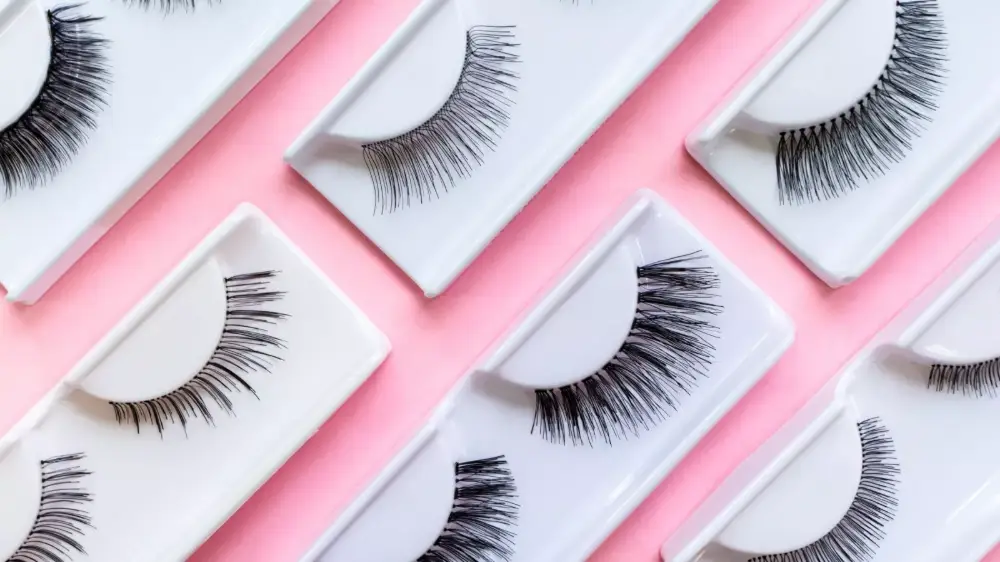 1. Starseed Makeup
Impress your customers with beautiful and convincing packaging…..
Starseed makeup believes in attractive packaging to enhance business. They have stunning and sparkling packaging for different eyelashes, like curl lashes.
Pros:
Starseed makeup has different categories of lashes. You select curl, straight, length, and style of the lashes. This helps with customizing your lashes to make them customer-oriented.
They offer drop shipping services to their clients. You can relax while we deliver your orders to your customers.
Most of their products are available at wholesale prices. It gives you a higher opportunity of making more profit.
Cons:
There is no pricing information on their website. You need to contact customer support for the asking price.
2. Sinful Lashes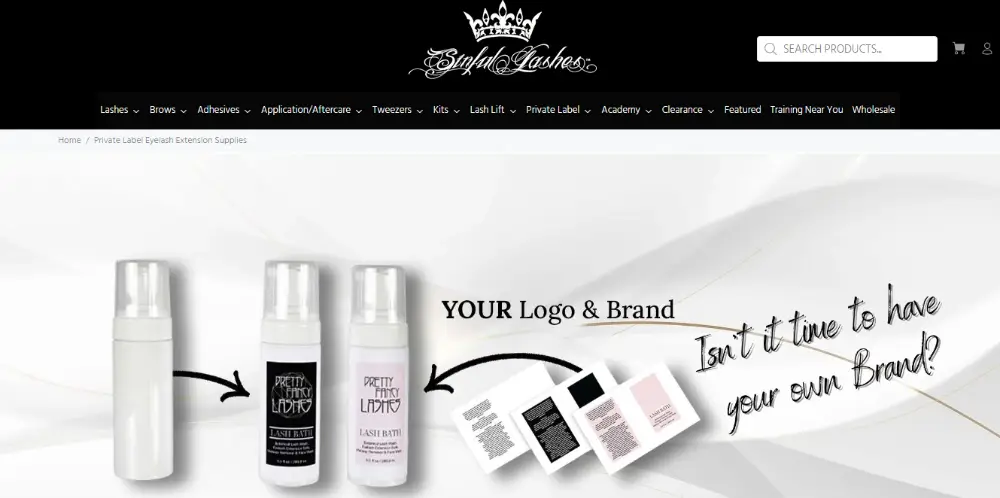 Want to build your private-label lash brand? Sinful Lashes provide you with natural products and process information.

They sell many products, like tweezers, pairs of fake eyelashes, and lash line safety. They claim "all our products are high-quality with no side effects".
Pros:
Sinful Lashes has a variety of lashes and related products. You ADD MORE PRODUCTS to your brand, making more sales.
They offer a very low MOQ. Order as low as 20 products quantity and start the selling process. It helps you start your business with even a low budget.
You select the label of your natural lashes yourself. Allowing you to BULID your brand.
Cons:
They have expensive products for a private-label manufacturing company.
3. Global Sources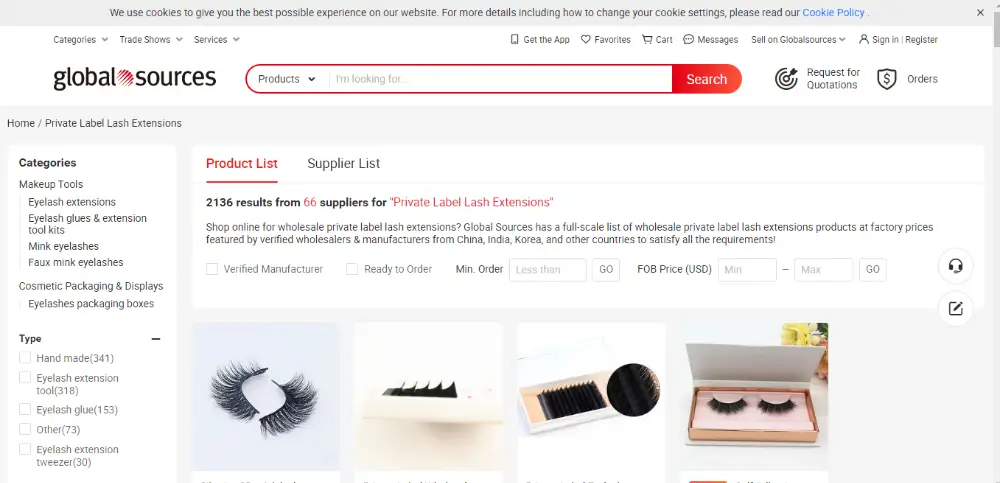 Sell premium-quality lashes by printing your logo on them, making higher revenue…..
Global Sources provides different shapes and styles of plastic eyelashes. They are one of the best manufacturing companies, with affordable rates.
Pros:
Global sources have the best manufacturers from the globe. You get reliable and authentic products from them.
They offer affordable rates to save money, providing more quantity on less budget.
Many manufacturing companies provide a huge variety of options. You sell more products with different styles of printing your logo.
Cons:
You get fewer OEM details on their website.
4. Made In China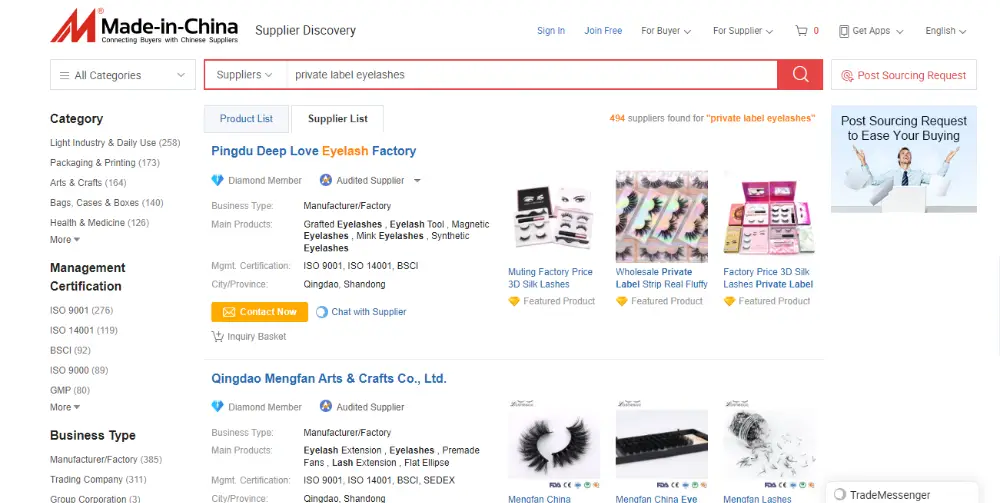 Made In China is a leading company, with more than 400 search results for eyelashes,
Start your business from scratch with them, enjoying pocket-saving prices.

It's one of the most trustable ecommerce platforms across China.
Pros:
You get direct factory rates, increasing your chance of doubling profit per product.
They have 40 million products from different industries. Thus it's an all-in-one manufacturer for your different products. You buy different products from a single online marketplace.
Made In China has MEI-awarded products. By selling these products, you have more customer following.
Cons:
Some of the manufacturers are nonserious about product quantity.
5. HKTDC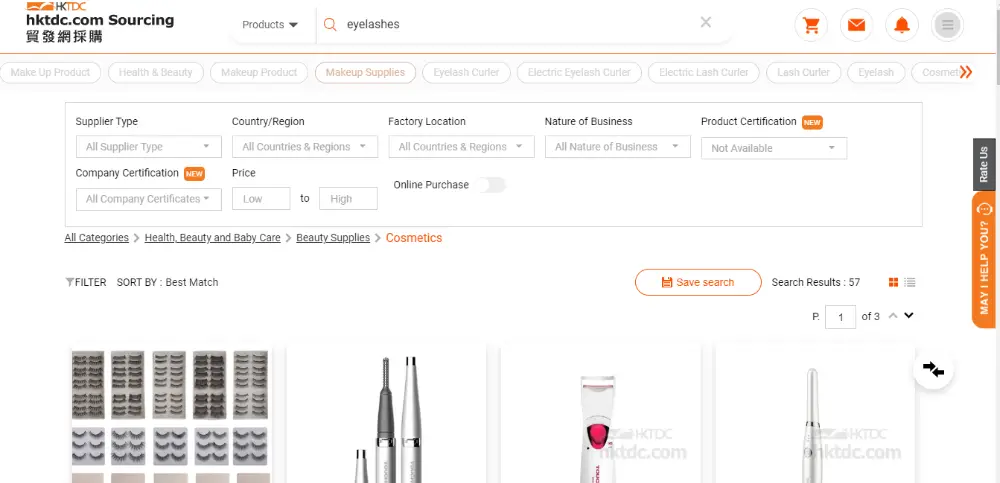 Do you want to start a private labeling eyelash business?
HKTDC is one of the top manufacturers in the world. Their mission is the self-establish Chinese suppliers and retailers, providing high-end products.
Pros:
With many automated languages, they help retailers from different regions. Search for your desired products with no language barrier.
The manufacturers of HKTDC have a clear focus on quality. So you sell affordable products to your customers.
Cons:
Not suitable for retailers who want smaller quantities.
How do you start an eyelash business?
Starting a private-labeling eyelash business is like starting any other private-labeling business. Yet you must have a few weeks of training to know everything about eyelashes. Learning more help you to excel faster in the business.

Here are the 5 steps to lead you through the path.
1: Get Educated About Eyelashes
Focus on getting enough knowledge of eyelash extensions and market value. You enroll in a course, research the data on Google, and read on yourself. A quick and effective way to succeed in eyelash extensions' private-label business.
2:Name Your Brand
Your private-label eyelash extensions brand needs a proper name. Focus on the specificity of your company, and note down what your brand will be all about. After putting everything in front, select an appropriate name. The name must represent what you are selling.
2: Know Your Target Market
Research the internet, ask people and observe what's most trending in the lash market. Learn what types are most popular. Like, as lash aftercare products, jail eyelashes, individual lashes, and eyelash extension glues. This helps you source the exact products preventing loss of money. You must go on with the target market's needs.
3: Find A Manufacturer
Visit the sites like Alibaba to find an affordable and reliable manufacturer. You also ask Leelinesourcing to help you find the accurate manufacturer, saving time.
4: Start Selling
Choose a platform to sell. It is your website or a global ecommerce site like Amazon. You need to manage listings to let your customers view your pre-made designs of the lash.
Looking for the Best China Sourcing Agent?
Leeline Sourcing helps you find factories, get competitive prices, follow up production, ensure quality and deliver products to the door.
FAQs about Private Label Eyelash
Can I dropship lashes?
Yes. The increasing need for eyelash extensions gives an opportunity. Start dropshipping private label false eyelashes business to make a fortune. The variety of eyelash products includes:
• Eyelash extensions
• False Eyelashes
• Human Hair lashes
• Strip Lashes
• Eyelash extension glues
• Magnetic lashes
• Eyelash tools
• Individual lashes
How do I find a good China vendor for my eyelashes?
Research browsers by typing the exact keywords. Try on different keywords until you find the right results for the lash business. Leelinesourcing can help you find high-quality products-selling vendors providing private label services.
Are lash extensions still popular in 2023?
Yes, they are. Even more, people have started taking an interest in eyelash extensions. You need a deep understanding of the growing lash business. This helps you provide customers with the exact products they need.
How much does it cost to start a lash brand?
On average, you need $3,000-$30,000 capital to start an eyelash brand. You need eyelashes, a website, a virtual assistant, and effective marketing strategies. It all takes a lot of money, but you start with less.
What's Next
Eyelashes are becoming popular, so you can operate a lash private label business is ripe. Soft and natural-looking eyelash extensions attract more customers.
But where to find such quality at an economical price?
Reaching a RELIABLE MANUFACTURER is challenging, with hurdles in the way. Yet, Leelinesourcing can help to reduce YOUR EFFORT. Our team SOURCE eyelash extensions from the best eyelash manufacturer.
Contact us with a query to get DIRECT QUOTES from the third-party manufacturer.
Do you want a successful import business?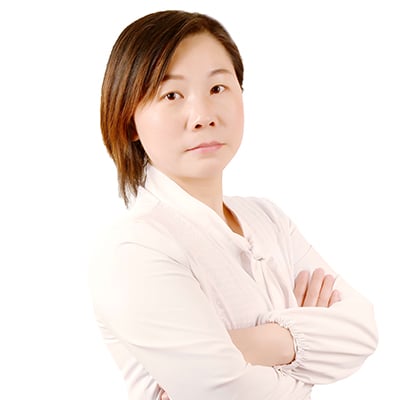 Hey, I'm Sharline, co-founder of LeelineSourcing. We've helped 2000+ customers import from China.
Do you want a better price on product or shipping?
We are sorry that this post was not useful for you!
Let us improve this post!
Tell us how we can improve this post?