Want to maximize your profitability with Dropshipping extensions?
Our dropshipping experts have compiled this list of 20 Dropshipping tools for you. Use them to increase your profit and lower your workload.
AliScrapper is at the top of my list due to its automation features. You import thousands of best-selling products in just a few clicks. It automates your Aliexpress Dropshipping to save you time.
Keep reading if you want to explore other extensions, including key features.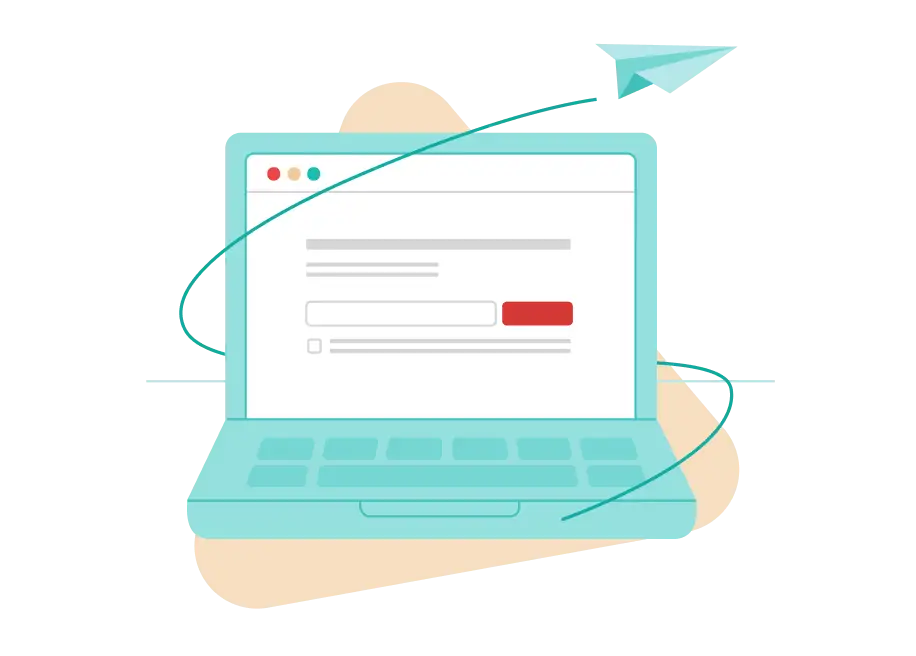 1. AliScraper

Do you remember the Oberlo for Dropshipping automation?
Well, Aliscraper has the same features that Oberlo once had. You automate your own store to save time and effort. Receive bulk order access to save your further ordering time. Mostly passionate eCommerce business owners use it to automate their processes.
Key features I liked:
One-click import of your Aliexpress products through a free Chrome extension. Also accessible with Spocket. You get back up suppliers globally without much cost.
I really like their helpful team and customer support. You get 24/7 support with many contact channels.
Build trust through your audience by importing LOOX reviews easily. Photos reviews help you in converting potential customers to your site.
2. Shopify Spy

Imagine how much you save if someone gives you all this data in an Excel sheet. Most dropshippers have Shopify stores, and they scrape data from them. No doubt, Shopify is one of the most popular eCommerce platforms. It filters out best performing PRODUCTS over the hundreds of stores.
Key features I liked:
It extracts thousands of products within minutes. Filter out them step by step according to your criteria. I check these products on pricing & profitability to see if they are good, then add them to my store.
You get proper product information, including types, dates, and images. All categories of products are in the sheet and also grouped into collections. Easier to search products in different categories.
3. Ali Insider

It is mostly used for Aliexpress products and is very helpful in my product research. Run this extension on your product page, and it gives you alternative suppliers. It analyzes the complete product through a single click on the extension icon. And gives you all the history of your product from an optimal solution.
Ali Insider comes with different pricing plans; decide your plan depending on features. In my view, start from a free plan and upgrade if you want more features.
Key features I liked:
You get your supplier's pricing & sales history and check their stock availability. Find trustworthy suppliers easily with a few clicks.
If you want ePacket shipping, it is for you. Receive ePacket shipping suppliers from other low-price shipping methods.
4. Commerce Inspector Extension

It is like Shopify Spy but gives you access to non-shopify Dropshipping suppliers. They collect data from google analytics and give you the bigger picture.
Commerce Inspector is one of the best tools I have used for Dropshipping. You see estimated sales figures and pricing strategy. This tool is one of my best Shopify secrets and helped me in my selling journey.
Key features I liked:
You learn about their running ads when you click on the extension. It helps you to check their top-performing products & their interactive ad copies.
It easily shows their traffic data, all the Apps, and other eCommerce secrets. And tracks their performance with more features. You use all this data to determine your relevant competitor in dropshipping.
5. Search by image on Aliexpress

This extension is my most used & one of the best Chrome extensions. While browsing google chrome and other competing stores, we all see stunning products. You get a new idea about dropshipping, but finding their supplier is difficult.
No worries, just right-click on the image and search for their image on Aliexpress. This shows you all suppliers on Aliexpress without extra hassle.
Key features I liked:
Easy to access with right-click pop-up menu. No need to copy & paste your image or even download it. Convenient and automated product research process.
It also shows you sources from other suppliers or websites too. If any other dropshipping store has this same image, it also shows its link. Gives you an overview of the competition for a single product.
List of Free Chrome Extensions
| | |
| --- | --- |
| Name | Key features |
| CJ Dropshipping | Helps in order fulfillment automation of Shopify Dropshipping store |
| DSER | eCommerce tool for Dropshipping from Aliexpress |
| Alisave | Helps you to save images and videos of products of Aliexpress. Use them in your own ad campaigns for a competitive edge |
| Alitools Shopping Assistant | Get trending shops from multiple stores on Aliexpress |
| Aliexpress Free invoice | Generate shipping and selling invoices to avoid customs delay |
| AliExpress Parcels – My Orders | Track your order with powerful tool tracking |
| Ali hunter | Research winning products and see product insights in one click |
| Sell The Trend | Import products to your Shopify store from other suppliers. |
| Aliexpress ePacket identificator | Gives you ePacket suppliers for other eCommerce platforms |
| PriceBlink Coupons & Price Comparison | Get the best product price after all the insights into your product |
| AliDropship | Powerful market research tool with dropshipping automation |
| SEO Quake | Check all the data of Traffic & SEO insights of other stores in search engines |
| Keepa | Check the price history & stock of Amazon suppliers. Also, check the units sold |
| Shopify theme Detector | Detect which Shopify themes your competitors are using |
| Shopify Product Scraper | Drop shipping extension to scrape products |
How Much Does Dropshipping Extension Cost?
There are different extensions with different pricing. You find both Paid & Free extensions, so don't worry if you have a tight budget.
Most offer a free trial; you use them to test their features. It allows you to decide whether it's worth it or not. In my experience, try using the free version of this extension if they offer it. Later on, upgrade to the paid versions if you like their features and usability.
Their monthly and yearly plans are different; you save money from yearly plans. Search discount coupons on Google or youtube if you can.
You easily find promotional coupons on many sites with affiliate links. They ask for your billing information while setting up an account(Paid extensions). Better to read their reviews online before doing it.
How Do You Grow Your Dropshipping Website?
You attract customers through winning products. Better to have a niche-based product catalog to give them relevant products. It helps you grow your audience, but there are other ways to grow your web.
Here are two methods to grow your Dropshipping store.
Search Engine Optimization
Google search engine tanks your products and web pages depending on their content. If you have relevant and exact keywords, then it is to find them. Most beginners don't pay attention to Product descriptions while importing it.
My eCommerce stores ranked on keywords with good search volumes. It eventually increased my traffic and lowered marketing expenses. Yet it is a long-term game and takes time to rank for those keywords.
You hire a copywriter that writes your Product's content and web pages. My strategy is to utilize my blog posts to attract readers and convert them into shoppers.
Paid Ad campaigns are the main traffic source for almost all Dropshipping stores. Facebook and Instagram work great for me. On the other hand, Pinterest is also a great traffic source for both Organic & Paid Ads.
Use interactive content for your Social media to grow your eCommerce business. It also helps you to grow your Social media accounts and audiences. You use them for your long-term organic marketing and traffic source.
We can Made Drop Shipping from China Easy
Leeline Sourcing is to help Shopify & small businesses sourcing products from China and build your branded business.
FAQs about Dropshipping Extension
Which is better: AliDropship vs. Shopify?
This whole comparison is absurd because both are good at different things. Shopify is a store-building platform, whereas AliDropship facilitates you in other things. Shopify has thousands of tools & Shopify apps to help you with competitive intelligence. Alidropship offers you different services and apps on your demand. 
How to make money fast dropshipping?
Dropshipping does not require high upfront costs and is easy to start. Yet, making money is not as fast as you think. You need a good marketing strategy and hot-selling Dropshipping products. It takes time to find such demanding products. 
Do I need an EIN number to dropship?
Initially, it does not require EIN to start at a low scale. But you may need it if you are dropshipping through LLC or a corporation. It is always better to have your LLC if you want to scale bigger and faster. 
What's Next
An essential part of every dropshipping business is Fulfillment. A broken supply chain means you are losing business every day. It ruins your business, and no Dropshipping extension saves you. The only way is to fix your supply chain through good dropshipping suppliers.
Where to find reliable suppliers for better pricing?
Leelinesourcing has thousands of suppliers around the globe. Contact us to get your regional supplier with efficient supply chain management.
Do you want a successful import business?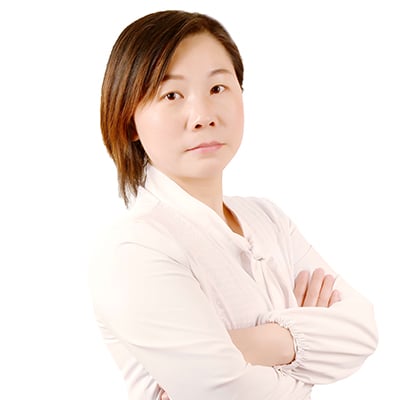 Hey, I'm Sharline, co-founder of LeelineSourcing. We've helped 2000+ customers import from China.
Do you want a better price on product or shipping?
We are sorry that this post was not useful for you!
Let us improve this post!
Tell us how we can improve this post?