Feeling Confused before using any Facebook Ad SPY tool to boost business?
Don't worry; many people get overwhelmed with many Dropshipping tools. Our experts have reviewed many marketing tools. And compiled this Review of the top 7 Spy tools to ease your confusion. You learn their top features and control your ad spend budget in your campaign strategy.
DropshipSPY is our number one choice due to the store insight feature. You also get a landing Page URL to see what's working best for them. Check Competitor ads in detail to create your own ad campaigns.
Keep moving to learn what Ads Spy tools do for you.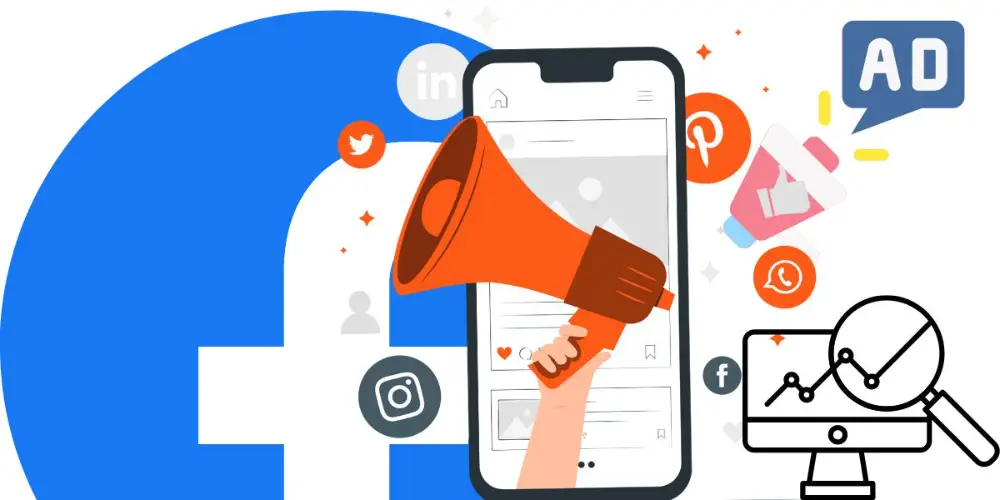 What is the Facebook AD SPY Tool?
Online Marketers use Social media platforms in marketing strategy. It means there are many ads on these platforms, but it is difficult to get them. Yet Facebook ads library works great but does not do all jobs. Here come the Facebook ADs spy tools
It collects data on successful Facebook ads campaigns under a single platform. You access it in a few clicks and use them in your effective marketing strategy. These tools save you the hassle of finding profitable ad campaigns. You control your ad spending with right ad placement.
Top 7 Facebook AD SPY Tools
1. Dropispy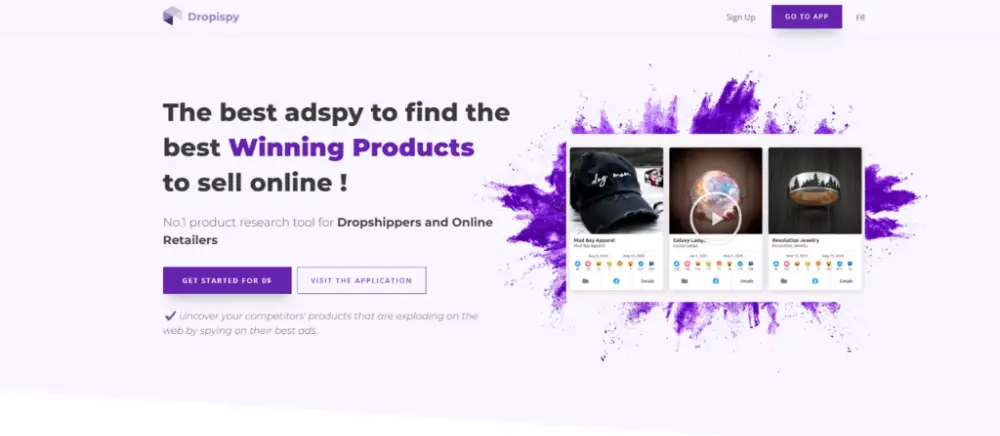 It helps you to see the marketing ad campaigns of your competitors. Check their stores and see landing pages. You change your store's pages after getting inspiration from them. Your ad publishing speed gets better with winning products.
Significant features:
Spy on existing Facebook ad campaigns and optimize yours too. Check their Facebook ad creatives and even use them in your creative ads. I edit them in CANVA before using the same sort of creatives to avoid copyright.
You get insights into your competitor's store, his ads, and top-performing products. After getting all the analysis, create your own ad campaign and optimize it.
2. Social Ad Scout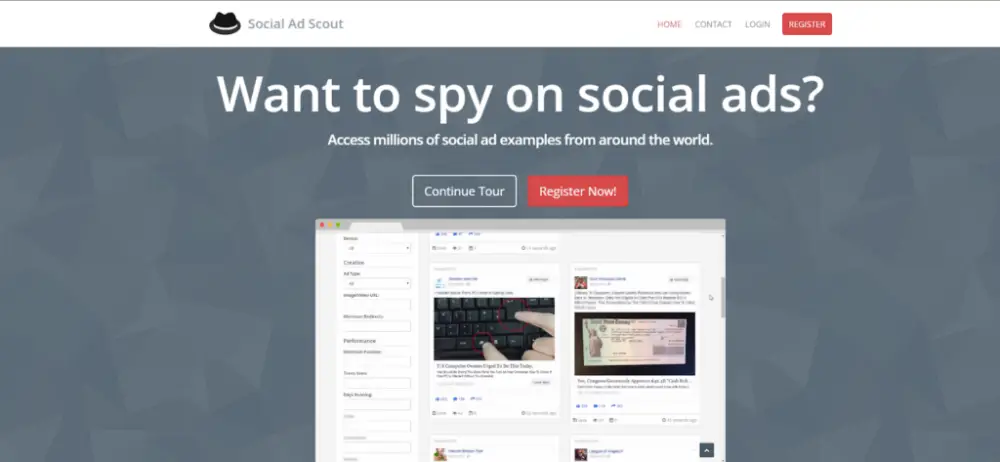 Many Dropshippers work in rare & very narrow niches. This makes it difficult to find competitors & their ad networks. Yet, If you are struggling with the same thing, then Don't worry. SocialADscount finds every particular ad in any certain category easily.
You just have to apply filters to get these ads. No more extensive work hours to find main competitors. Just find out your competitor with category selection.
Significant features:
Get new updates with interest-targeting tools. Select your audience interests and determine which one is also targeting those interests. It makes a common point between you and your competitor. You receive a detailed breakdown of demographics audience behavior.
Both Desktop & Mobile ads are available, so optimization is easier. Design your advertising campaigns around these attributes.
3. AdSpy
Don't worry if you have ads running in different countries & languages. Adspy gets you competitor campaigns in all targeting countries & languages.
Most dropshippers limit them to the US or UK, but there is much to harvest in other regions. Use AdSpy to get access to successful ad campaigns from different countries.
Significant features:
You get data from 13 Million + Advertisers making one of the biggest Databases. It gives you an analysis of likes, comments & shares of ads. Instagram's Comprehensive data was more helpful for me as it inspired me a lot.
If you are dealing with affiliates, it gives affiliate advertisers Ads. Spy on competitor's campaigns and sales funnels.
4. PowerAdSpy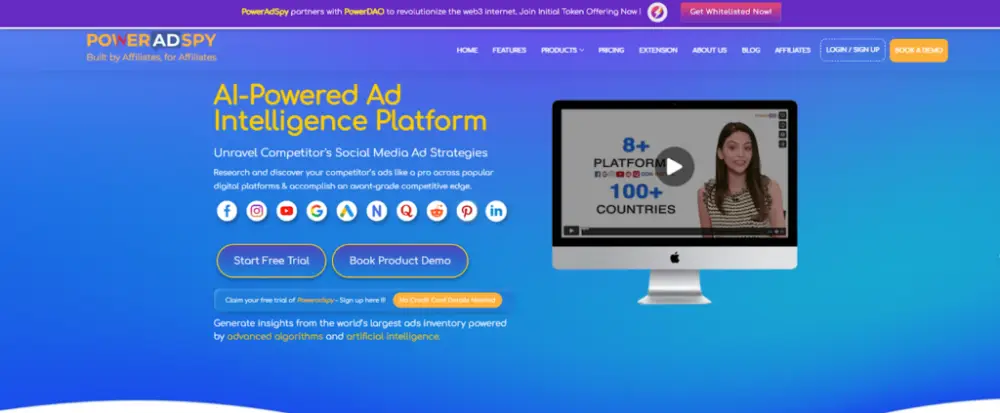 It gives you URL, Engagement data, and landing page links. You use it as per your creativity. Well, sort your ads with different types like new, old, and others. So you won't have to interact with old ads in databases.
Significant features:
SPY not only Social media platforms but also Google, Quora & Youtube. Youtube and Google ads are less saturated than Facebook and Instagram. You get a better conversion rate & ROSS over them.
Search ads with Keywords, Domain, & with different attributes. It does not limit me but allows me to find winning campaigns differently. You get different ad types (Instagram ads, banner ads, image ads) with just a few clicks.
5. AdFlex

It's a new name in the market but also has newly updated data. You won't get old, outdated links of ads with store links.
In the end, it feels like your whole hard work is wasted, so it saves you from this. It allows you to download landing pages to compare your one offline.
Significant features
The User-friendly interface is simple & easy to navigate the best Facebook ads. Some Dropshippers are not tech-savvy, so they have simple features.
Filters out your ads with real-time tracking of competitors. You restrict ads based on age, interests, type, and location. I mostly filter ads with the type of business they promote and then see ads.
6. SocialPeta

Their intelligence analysis of the best-performing ad is mind-boggling. They have many filters to find specific ads for you. You get ads with a Facebook interest-targeting tool.
It shows you the Engagement assessment report for the past 60 days in different regions. Their database has 100,000+ ads with all relevant interests & demographic data.
Significant features
You get the best-performing competitors in every region with different ad creatives. It makes my store expansion easier and gives me installed app data of their stores. I optimized my own Dropshipping strategy using these apps.
Discover new brands and competitors with their extensive database. I changed my main competitor after finding out about new brands.
7. ConnectExplore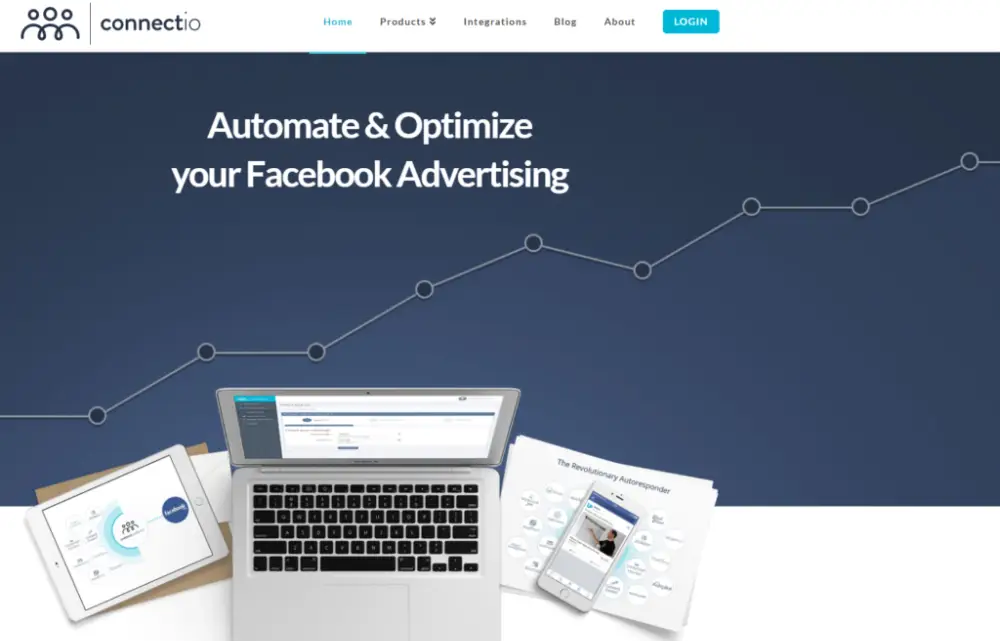 ConnectExplore doesn't emphasize copying competitors like other ad-spying tools. They encourage you to make your own approach. It does make sense to keep ads targeting interests unsaturated.
Significant features
Gives new interesting ideas for targeting solutions for general & affiliate marketers. You get untapped audiences and interests. It even makes your marketing cost low because of low competition.
It even comes with 30 days free trial if you want to use it. So even if you are a beginner, try and continue if you like. No upfront costs mean easy to start.
How to Get Facebook Ads Spy Tool for Free?
Ad Spy tools are mostly paid and come with subscription charges. Still, there are two ways to get them free for a limited time.
Discount Codes
Free Trials
Most common is to use Discount coupons or codes. These are limited-time offers almost every company offers. You should follow top blogs & influencers in Dropshipping niche. They come up with time-to-time giveaways and freebies.
It includes free tools, courses, and many things. I got coupon codes for many tools. Most of them have a 50% off offer or a 30% off offer. Most offers come during affiliate campaigns, so keep checking Social media sites. I availed of these offers through blogger's affiliate networks.
The second way is free trials; some tools have 30 days & 14 days of trial. Yet some of them even have a very short period of trial. Most of these tools have all features in the trial period to attract customers. GET and use these offers, but you must pay once the trial ends.
You also get a Free Facebook ads spying tool, but you must dig down. Most of them are an extension that only collects ads in your timeline.
I use the Facebook ads library, which is free, but it needs some manual work. You must be very good at research while using the FACEBOOK free ads library.
We can Made Drop Shipping from China Easy
Leeline Sourcing is to help Shopify & small businesses sourcing products from China and build your branded business.
FAQs about Facebook AD SPY Tool
Is ad spy worth it?
Yes. You get more information about competitors' Facebook ads. Later, you use their experience and data to set your target audience. I got many innovative ideas from successful ad examples. 
What is the best Facebook ad spy tool?
Answering a certain way is difficult, but almost all paid tools have their worth. People tend to use Free tools; of course, they are also good, but Pads are better. We kept DropshipSpy at the top of our list, so you should check out that one. 
How to trick Facebook ads?
The best Hack, from my experience, is to optimize it side by side. Use the Purchase event as your optimization event; Facebook increases purchases. Add to cart and Link Click is good, but conversion is low with those events. 
What's Next
Spy tools help you to get the best-performing ads, but there is one thing in common. Best creative ads are the foundation of best Facebook promotions. New Dropshippers don't invest in good photography of Social media ads. That's the very first thing a customer notices while browsing.
Where do you get the best ad Creative for images or successful ads?
Leelinesourcing provides Professional photography services for your products. Contact Us to get interactive & lifestyle images & videos for your products Now.
Do you want a successful import business?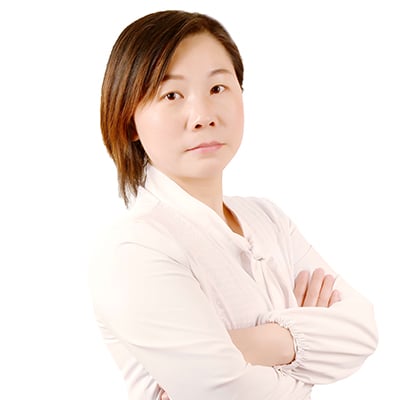 Hey, I'm Sharline, co-founder of LeelineSourcing. We've helped 2000+ customers import from China.
Do you want a better price on product or shipping?
We are sorry that this post was not useful for you!
Let us improve this post!
Tell us how we can improve this post?