Automation helps you to expand your business exponentially. But which dropshipping software helps you to achieve this?
If you are looking for the right answer, then have a second. Our experts have come with 20+ Dropshipping tools for business automation. Remember, this comes after using them for years, so you learn about their notable features. Save time & invest in your business expansion on online platforms.
We rank Spocket on the top due to its fast delivery times with Western suppliers. Your customers receive orders in a short time. It helps you to increase brand loyalty to your dropshipping store.
Keep moving to learn about other tools for saving time.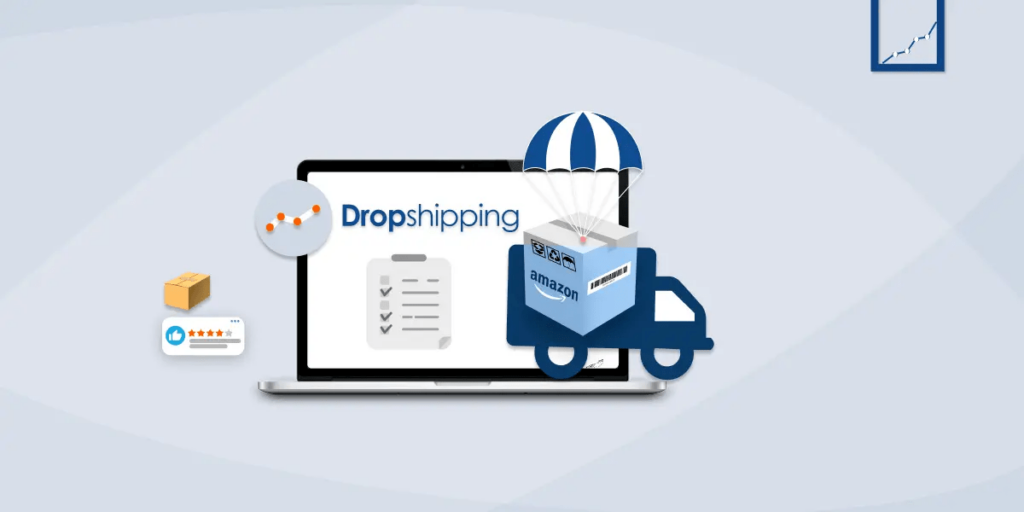 1. Spocket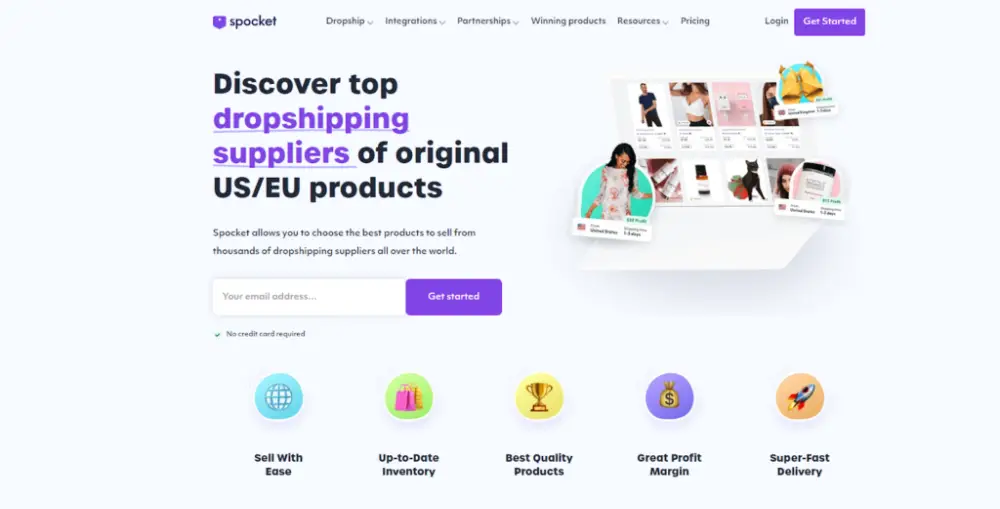 What is the biggest hassle while ordering from Aliexpress?
Well, it's their shipping time; I heard the most common complaints about Delivery time. It adds an extra burden to our eCommerce business. However, you change it through US, UK, or local Dropshipping suppliers. Sounds Good? I know it does. Sprocket has thousands of local suppliers with super fast delivery.
Notable Features:
It offers integration with Shopify and other Dropshipping platforms. You won't miss the automation features of your native Dropshipping platform.
Best Quality product with proper inspection & branding. Their suppliers remove all previous taglines and add your custom branding. Serve your customer orders with elegant packaging.
2. SaleHoo

Competition is increasing in Dropshipping, and profit margins are shrinking. I know many people are struggling, especially when they try to provide fast delivery. If you are in the same position, Salehoo has something for you. It gives you the lowest price products compared to the market even with good delivery. My customers receive orders timely, and I profit well from their wholesale pricing.
Notable features:
You access millions of winning Dropshipping products and their automation tools features. You also receive their best-performing & attractive ad copies to lower your marketing efforts.
Salehoo Educate is the best resource for learning about eCommerce businesses from scratch. You Increase your network & learn from their personal experiences.
3. Printful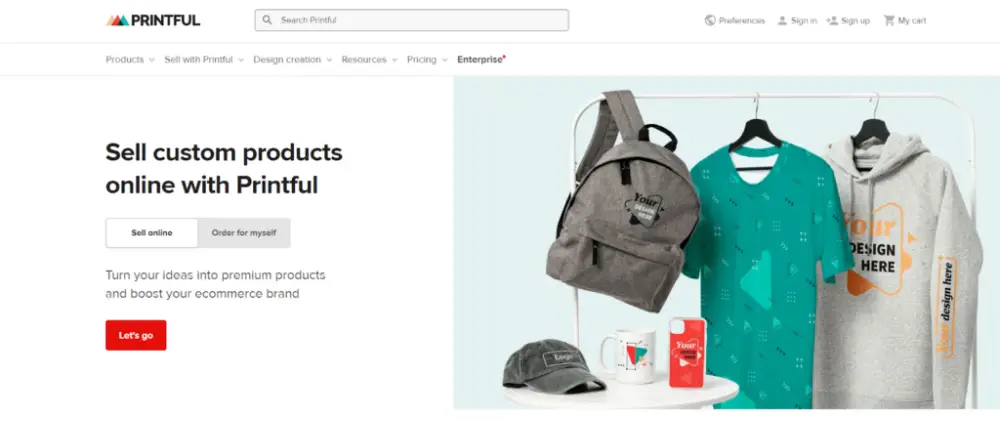 Print-on-demand apparel is the best way to stand out in a competing market. It's the best strategy to grow your dropshipping business today. I used this last year, and it benefited me a lot. I made a good profit margin with a good fabric quality product. In Printful, you get different vendors, and handling multiple orders is easy.
Notable features:
You integrate your Printful account with Wix, Shopify, and Etsy. New platforms are offering integration for automation to match your business needs.
There is no Minimum order quantity through Printful; you even order for a single person. Best way to start dropshipping from a low scale.
4. Kentro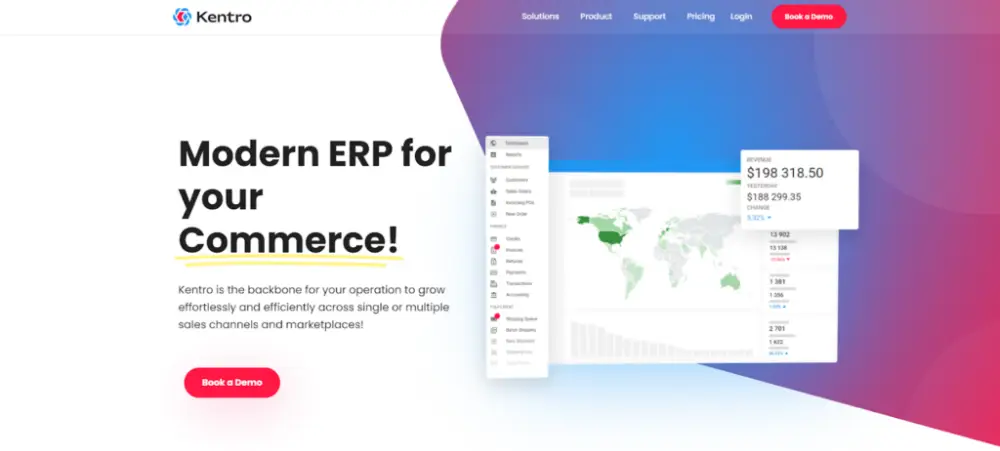 Kentro is all-in-one automated dropshipping software for your online business. Do you know what's interesting about Kentro? It has a cloud-based database to handle your business on different sales channels. I manage my dropshipping orders with the highest data security. Receive notifications of all alerts, including automated emails and order tracking.
Notable features:
They offer integrations to Shopify, Amazon, and Your shipping companies. You use them as middle management software for business & order management. Automate every single dropshipping process with your own solutions.
You manage your Multi-channel product listings in different product categories. Receive cross-channel reporting to track customer experience. Easy profit calculation with their accounting features.
5. 365DROPSHIP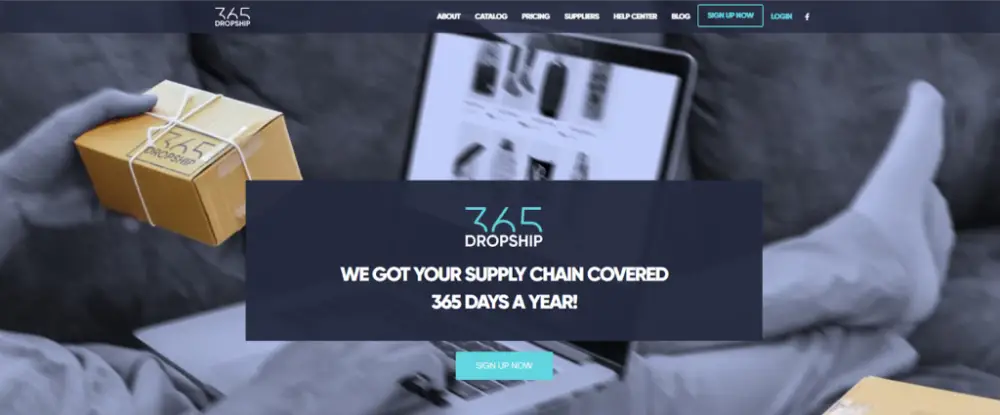 I gave you big supplier names for your Dropshipping businesses. Yet they sometimes need to give you access to all shipping zones worldwide. Even sometimes, your dropshipping solution also doesn't have good pricing. To solve these problems, I test 365 Dropship automation software. You get unique products from their trusted suppliers.
Notable features:
Access their product directory of 200,000 + products for 150 destination countries. Dropship bulk orders all over the world with the same software. It Saves time & effort and invests in your marketing.
The advanced and friendly User interface so even beginners understand it easily. Consistent SUPPLIES with good profit margins to excel in your Shopify store.
List of Auto Dropshipping Software
| | |
| --- | --- |
| Name | Key Features |
| Inventory Source | Dropshipping management software for mid-sized businesses |
| Doba | Access millions of winning dropshipping products |
| Fishbowl | Warehouse and manufacturing management software |
| Dropified | Web-based tool to find the best DROPSHIPPING supplier for your business |
| Modalyst | Automation software for online marketplaces & stores |
| AliDropship plugin | All-In-one Dropshipping software from Aliexpress |
| Convictional | Interact & network with your private suppliers effectively |
| TrueCommerce EDI Solutions | Connects your business across the supply chain with Cloud-based software |
| OnPrintShop | Customized & personalized prints for your customers |
| Suuchi, Inc. | Connects supply chain with your store |
| Solid Commerce | Inventory management software for different marketplaces |
| PriceYak | Amazon to eBay dropshipping software |
| Importify Dropshipping | Get suppliers with good pricing & shipping automation |
| Shipedge | Cloud-based warehouse management software |
| Easync | Synchronize your inventory and helps in your shipping |
How do You Use Dropshipping Software for Your Online Store?
Using software depends on your core goal or motive. For which purpose do you want to use Dropshipping automation software?
Don't get confused; let me explain it.
There are different parts to a dropshipping business. It starts with product research and goes on with order management & customer support. I personally use software for my product and niche research initially. Then my automation software helps me in fulfillment automation for my customers.
Business owners use particular software to save time on a specific task. Some use them for order automation & some for marketing or store management. First, be clear about what you want from your software.
Have you decided?
Suppose we want order management from Aliexpress suppliers. Seems like a great strategy, huh?
Now Dser is a great software; I must install it in my store.
Here is how to do it.
Go to the Shopify app directory or the official website of Dser.
Install it from the app directory or Website's link. Then it would be automatically added to my store.
Signup for your account and link your STORE and Aliexpress accounts.
Start importing products from your Aliexpress suppliers and add them to your store.
After setting up all the details, it is ready for order automation.
You do the same for your purposes as you want. Every software has different features, and you have to use them depending on them. In email marketing software, you add your premade template. As in other software, you have to set your preferences that they follow during automation.
We can Made Drop Shipping from China Easy
Leeline Sourcing is to help Shopify & small businesses sourcing products from China and build your branded business.
FAQs about Dropshipping Software
Can you automate dropshipping?
Yeah, automating a dropshipping business is the easiest job & process. You receive thousands of dropship automation software online for business processes. Handling every single task is time-consuming, so use any management software. 
What is the easiest platform to dropship on?
In my experience, Shopify is the easiest eCommerce platform to build online stores. You have full control over supply chain management & marketing materials. In addition, Shopify stores have a lot of customization features to attract customers. 
What is the best free dropshipping tool?
All tools have a free version, but DSer is the best dropshipping automation software. It helps you in inventory management & order fulfillment from multiple suppliers. Yet if you want to access their advanced features, you may have to upgrade it. 
Is Wix dropshipping free?
No, the Wix Dropshipping store comes with monthly pricing, which starts from 4$ a Month. You upgrade it to their VIP plan costs around 25$. You should go with their popular plan that costs around 12.5$ a month. 
What's Next
Branding is the biggest issue while dropshipping. You expand easily with Dropshipping automation software, but it's not long-term. A strong brand's Identity makes it sustainable for a long time. Yet your typical suppliers don't offer custom branding and elegant packaging services.
Where to get custom branding from Dropshipping suppliers?
Leelinesourcing has thousands of global suppliers with branding options. Contact us to share your brand's logo and Banners to add them before shipping.
Do you want a successful import business?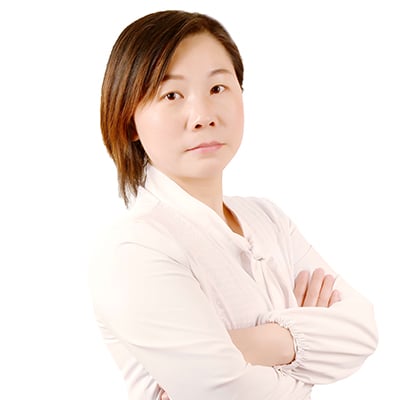 Hey, I'm Sharline, co-founder of LeelineSourcing. We've helped 2000+ customers import from China.
Do you want a better price on product or shipping?
We are sorry that this post was not useful for you!
Let us improve this post!
Tell us how we can improve this post?