Did you know that Pinterest is more than just a place for collecting dreamy pictures? It's also a good-old TREASURE BOX for plenty of earning opportunities. Especially for small business owners!
I'm an entrepreneur with the EXPERTISE of helping others learn how to flip money online. So, if you're on the hunt for Pinterest side hustle jobs. You've hit the jackpot with this ARTICLE!
I curated 8 EASY WAYS to show you how to monetize your presence on this app. Top it off with practical tips to make this reading worth your time.
So, ready to turn your PINS into major wins and make money? Keep scrolling!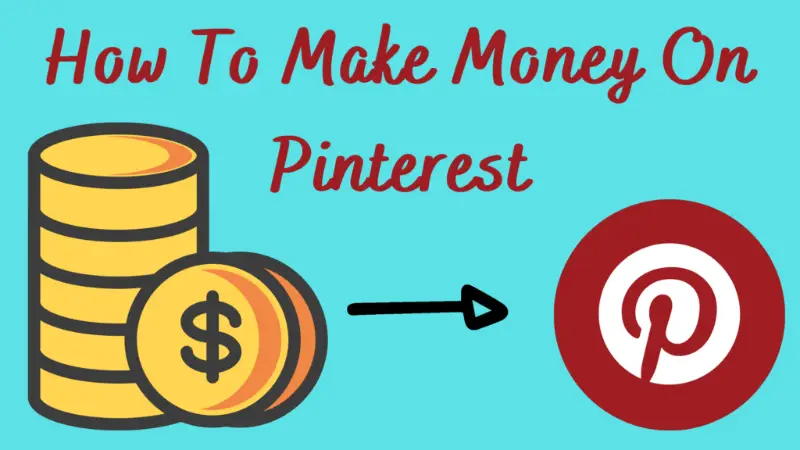 Can you make money on Pinterest?
Absolutely! This platform is a goldmine for anyone looking to MAKE MONEY online.
In fact, online business owners and site owners flood this platform every day. All for a common reason. TO BAG UP SOME CASH!
Though this app is a source for Instagramable posts, Pinterest WORKS more than that.
Business owners like you, for example. You EASILY make money by creating eye-catching pins for your products.
Just remember to include a direct link to your own website. So interested Pinterest users make their PURCHASES.
How To Make Money On Pinterest?
1. Driving Pinterest Traffic To Your eCommerce Site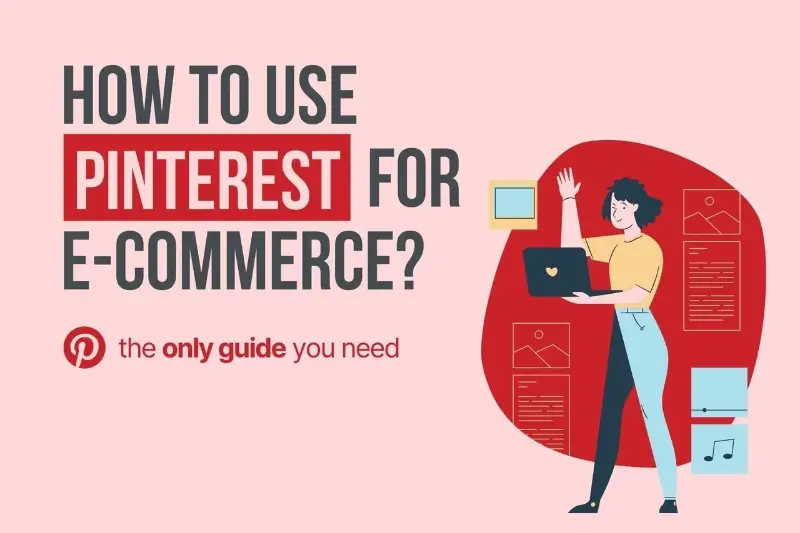 Pinterest is a space where businesses' dreams become a reality. It's also a powerful tool helping you drive traffic to your online store with EASE!
So, if you're an online business owner looking to attract MORE CUSTOMERS using Pinterest. Then this is your holy grail app.
Now let me cut to the chase.
You drive traffic through Promoted pins. Basically, you take your existing
product pins. Give them a little BOOST by investing in ads.
However, these are NOT your regular pins. Let's say it's Pinterest's own version of Facebook ads.
It's the simplest ad you run here on Pinterest, by the way.
Of course, reaching more people comes with a COST. Don't worry, though. Pinterest ads won't dig a HOLE in your pocket. You only pay-per-click for your PIN.
Optimizing your paid ads gives more visibility to your products. Especially in search results. Making it MORE RELEVANT to other users searching for the same category.
You also increase brand awareness and, of course, drive traffic to your online store.
MORE TRAFFIC MEANS MORE SALES!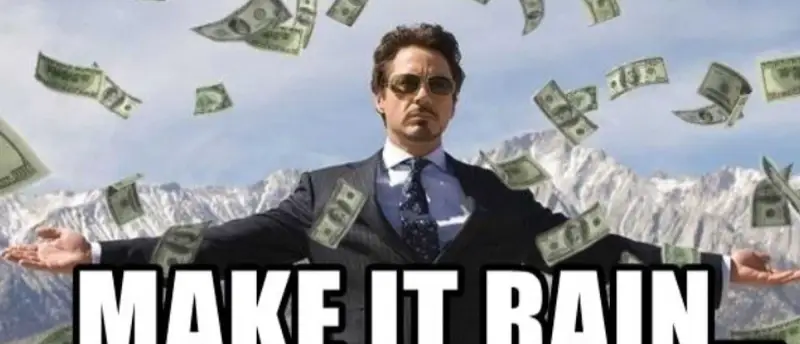 Wanna know some mind-blowing facts?
A whopping 90% of Pinners buy products based on Pinterest pins.
Oh, and did you know? Pinterest brings more customers to your online store MORE THAN Facebook. Increasing traffic by 33%.
Don't sleep on these opportunities further. HOP on this app and make the most out of it now!
2. Create Product Pins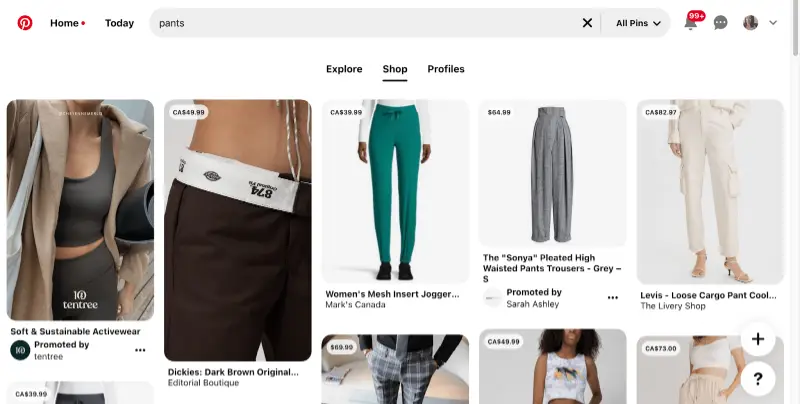 Do you have something to OFFER online and want to make money on Pinterest? This method is here to help you get STARTED.
A Pinterest business account is what you need first. Let's go and set it up.
Note that your current Pinterest account is a personal account. You won't be able to showcase your products on this app. So this process is a MUST.
Oh, and speaking of MUST-HAVES, you must also have your own website. And it should be VERIFIED.
Don't have one? Create one!
I know this all sounds like a lot of work. But hey, it'll be worth it.
Now, for the fun part: Creating pins!
You have the option to choose between Image pins or Video pins. Go with what WORKS WELL with your products. Make sure they're VISUALLY IRRESISTIBLE to attract more clicks and saves. Because Pinterest is all about that.
Product pins are the real MVPs.
They include every single detail and information about your product. You even add relevant keywords and the top keyword research you see on the search bar. And guess what?
You are throwing in your website link too! Giving your buyers direct access to your store with one simple click.
Use a Catalog or Rich Pins to promote your pins. These two help you get your pins out there and reach your target audience.
3. Pinterest Affiliate Marketing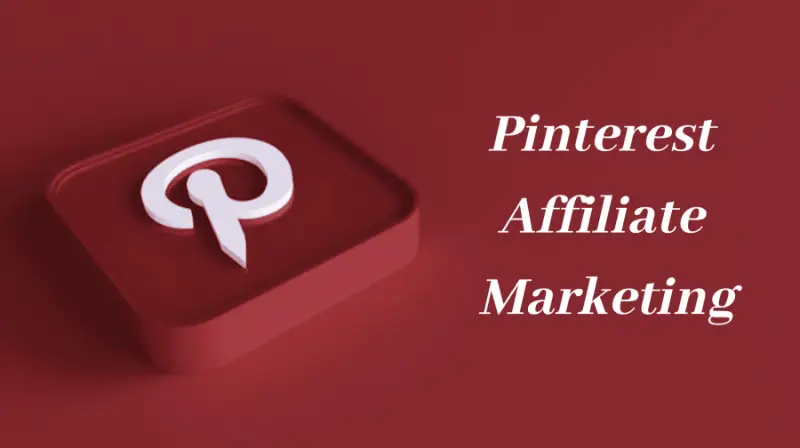 Oh, you want a fail-safe way to make money on Pinterest? Then this is what you've been waiting for.
Here's a thing, being an affiliate marketer is like RUNNING a dropshipping store.
You don't need to produce your own product to rake in some serious cash.
What does that mean?
You promote your favorite products from your favorite brand partners. And earn juicy COMMISSIONS in return.
It's as simple as creating captivating pins. Topping it off with your unique AFFILIATE LINK and some relevant keywords. Wait and let your followers do the magic.
Watch your bank account go Cha-ching! For every purchase made from your promoted products. Plus, you give free traffic to your merchant's site.
A winning combination!
Wanna know why I love being an affiliate marketer? Cause you're getting paid for sharing your favorite FINDS.
But hold on, here are a few things to remember before diving in headfirst.
Some companies won't GIVE you direct affiliate links to include in your pins. Sounds unreal, but it's TRUE. So ALWAYS double-check your contracts.
Pinterest wants your affiliate link AS IT IS. Don't ever shorten or mask it. That's a rule!
Be transparent about your affiliate relationship. Don't worry. A simple #affiliate on all your pins, and you're good to go.
So, ready to turn your Pinterest obsession into a profitable venture? Let's go!
4. Start A Blog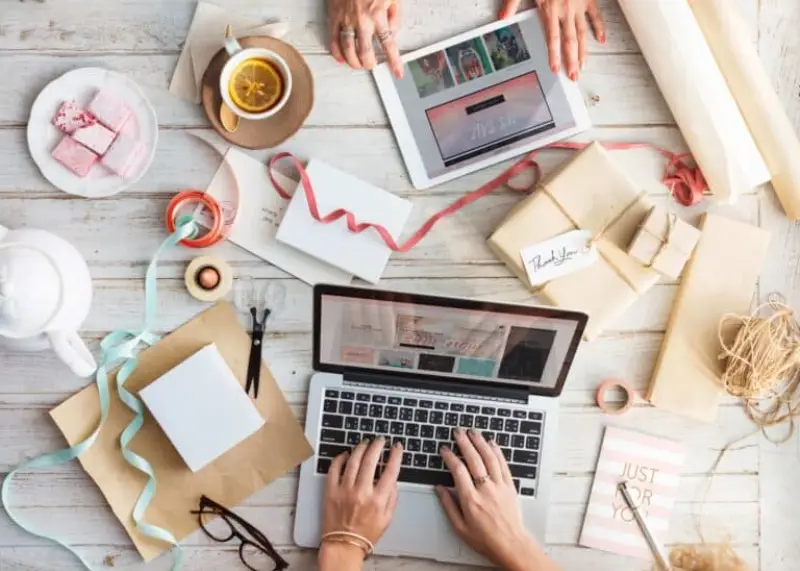 Want to TURN your passion into profits?
Well, this is the opportunity you cannot afford to miss!
The blog niche is undoubtedly the hidden gem of INCOME potential on Pinterest. Surprisingly, it is often overlooked by many.
In fact, most successful bloggers have increased their blog traffic. All thanks to Pinterest. Allowing them to reach an 8X INCOME!
Insane!
Creativity is your secret sauce for making a killer successful blog on Pinterest. And, of course, a NICHE that you're most passionate about sharing.
But what sets Pinterest apart from other platforms, you ask?
Well, hold on tight! Cause Pinterest has over 400 million active Pinners looking for ideas and SOLUTIONS.
Your blog post could be what they've been desperately waiting for.
And unlike other social media sites that prioritize real-time updates. Your content still GENERATES engagement even after years of posting. Meaning?
Your blogs become your passive income machine! And that's how to MAKE MONEY on Pinterest!
Make sure you fully understand what your target audience has to say about your pin. Since Pinterest is all about those VISUALLY PLEASING images.
Make sure your pins are ATTRACTIVE to other Pinners. Like there is an invisible magnet pulling them for every scroll.
I know that's A LOT to read. But hey, we're not done unlocking the true potential of the Pinterest platform yet. So keep reading cause the BEST IS YET TO COME!
5. Help People Shop Your Look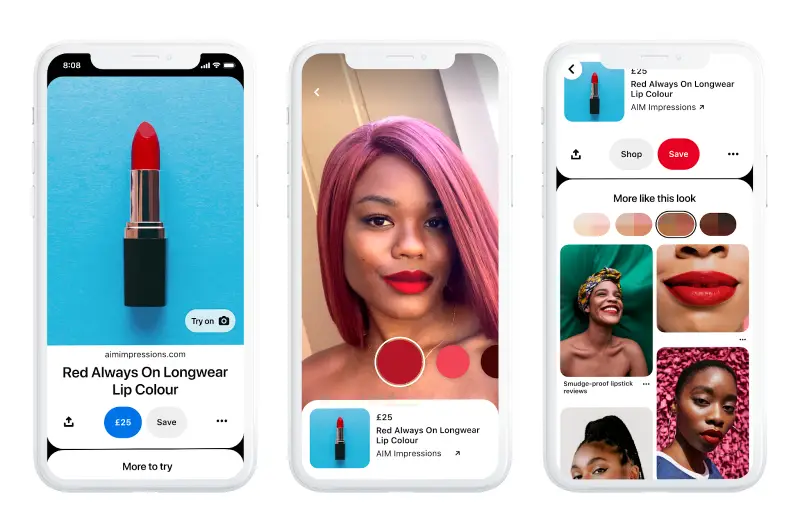 Ready to become an influencer and make heads TURN by your looks and style?
Let other people buy your look and make money on Pinterest effortlessly!
Similar to being an affiliate marketer. You PROMOTE products from your trusted brand. You earn a sweet commission for every click and purchase. The only difference is you promote them individually.
But before you HOP ON this method. Make sure, though, that you have a keen sense of fashion.
So, whether you're promoting an outfit or a makeup brand. Always leave a strong impression making your followers say…
"Wow, I need to have that product ASAP!
Fun Facts: Did you know that 75% of Pinners have proven to most likely shop on Pinterest weekly?"
Grab that opportunity and make some money on Pinterest.
Aside from Pinterest, You also promote products on Instagram. Idea pins are the usual way to HOOK them to the product.
Similar to how this influencer is doing.
It's BEST to include some catchy captions that describe the product.
And, oh, one more thing! I forgot to mention. Setting up a Pinterest business account is needed for you to get started.
6. Become A Pinterest Virtual Assistant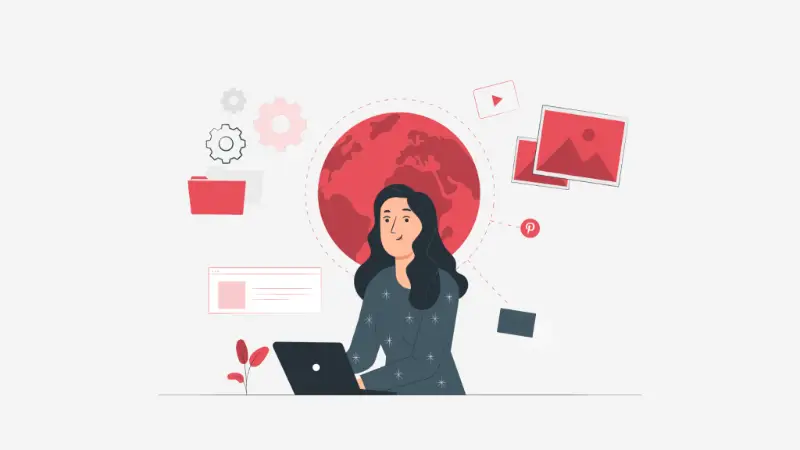 Unleash the Pinterest VA guru inside you. Become the trusty assistant other Pinterest users need
I hate to break it to you, but this job may not suit everyone.
Becoming someone's assistant here on Pinterest is not an easy task. But with the RIGHT SKILL SET? You'll be raking in cash.
You need to master how to use Pinterest to be qualified for this job. It's EVEN BETTER if you have an in-depth knowledge of all its features.
And, of course, CREATIVITY. You need to be extremely creative to enjoy this job.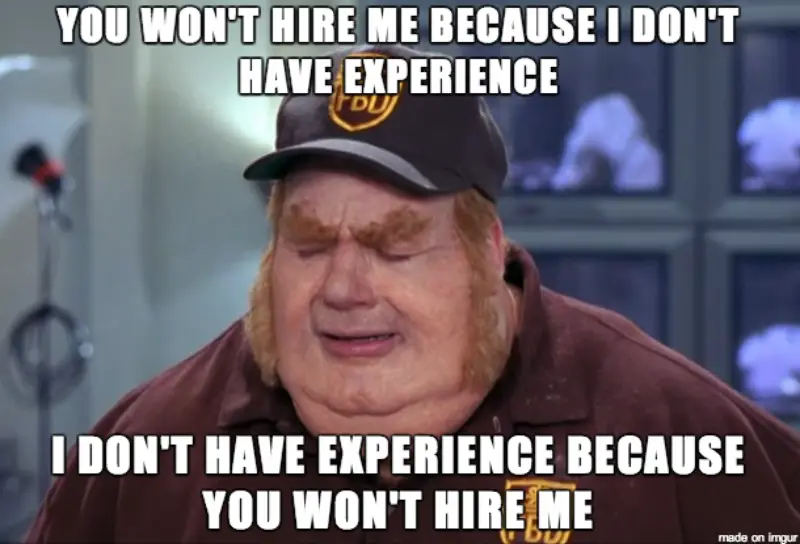 Why?
Well, your TASK is to HELP businesses bring out their full potential. I was even hired by a newbie Pinterest creator before to help establish his brand.
So expect that the first requirement is your experience.
Here are some of the tasks you'll be expecting to do.
Research Pinterest Analytics
Join Group Boards
Create Idea Pins
Create Pinterest Boards
Create a successful Pinterest strategy
Create Successful Pinterest marketing
What makes being a VA worth considering? It's the FLEXIBILITY that it offers. You work anywhere you want, at your own pace and comfort.
Plus, the income potential is indeed REWARDING.
7. Partner With Brands
Want to take your collaboration expertise to the NEXT LEVEL? This might be it for you.
This is a fun way for a Pinterest creator like you to make money here on Pinterest.
Partnering with brands gives you the ADVANTAGE of leveraging their influence. You increase your exposure more as a Pinterest creator.
You're most likely receiving promotions and offers from OTHER BRANDS in return.
DOUBLING your influence and your income flow.
Take note, though, that you need to have a certain level of influence. I mean a certain number of followers.
Once brands offer a partnership with you. You start by creating engaging pins about their product. May it be a video pin or a regular pin.
Remember to TAG THE BRAND when posting or uploading. Because if you don't, your efforts will be wasted.
To know that the collaboration is a success. Your partner brands APPROVE the tag. And Viola! Watch your cash flow right into your bank account.
8. Gain A Skill On Pinterest And Monetize It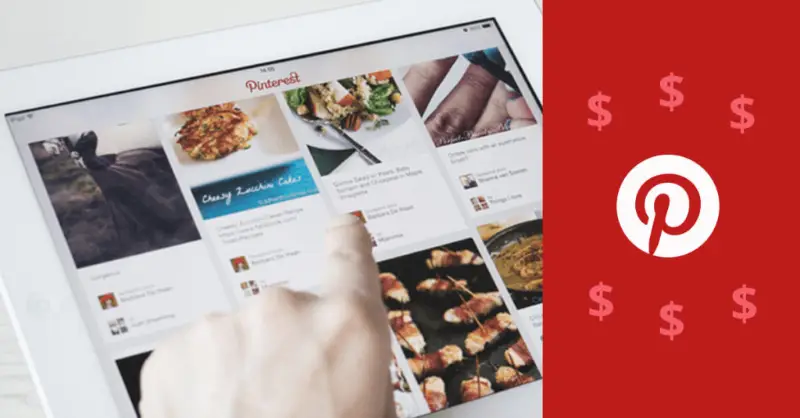 I saved the best for last. I hope you're still on our last take to earn money online.
There are so many things that this app has to offer to the table.
Not familiar with ANY of Pinterest's features? Then try learning it!
As I always say to all aspiring entrepreneurs, skills can be DEVELOPED. So, if you're a newbie to this app and don't know anything, you must learn it.
Once you've gained a skill, let's proceed to the fun part. Making money out of it.
Create a Podcast, A Youtube Channel, and online courses about Pinterest. Teach everything you need to know and earn money.
So many people are out there seeking to navigate this platform with EASE. So monetizing your skills will be a walk in the park.
Besides, you always CIRCLE BACK to Pinterest and promote your products.
So don't miss out to EXPLORE Pinterest and learn its secrets. Unleash your creativity and monetize your newfound skills!
Tips For Making Money Off Pinterest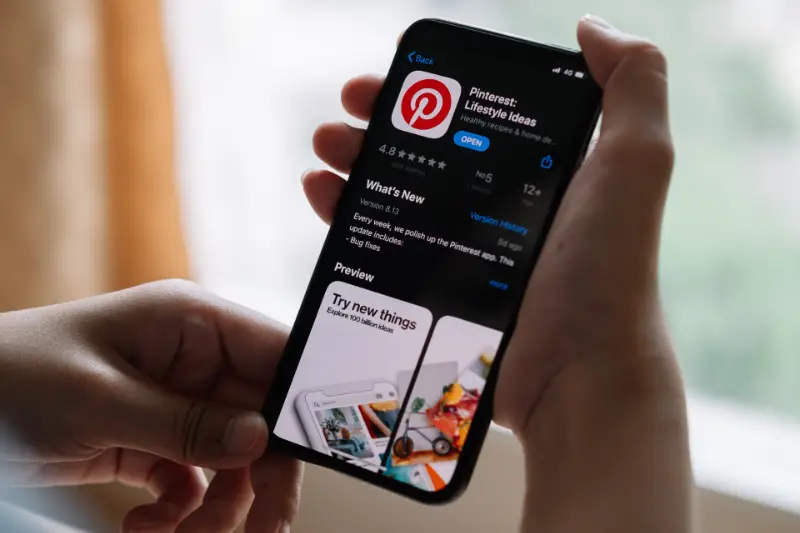 I wanna make sure you make money on Pinterest the right way. So here are some EXPERT TIPS to keep in mind before venturing into this app.
Curate Pins Around A Central Theme
Wanna know a trick? Treat your PINS like how you create your IG post.
People are OBSESSED with how their Instagram feeds look like. Some are even willing to pay editors just for their feeds to look aesthetically pleasing.
Now that's WHAT you should also do. Create Pins according to your chosen theme and Pinterest audience.
Let's say you've chosen a recipe niche. Look for mouthwatering pictures of foods and beverages to ATTRACT PINNERS.
Pinners often save contents that suit their eyes. The more you get clicks and saves. The more visible your pins are on the Pinterest search bar. Take note of that.
And the best part. MORE CASH to bag up for you!
Make Sure You're Always Active
No one wants to follow a dead account. So ensure you are ACTIVE on the platform, especially if you're a business account.
Pinners followed you for one reason. So, be consistent in uploading your content.
Make an effort to bring consistency to your idea pins to your followers.
Trust me. It'll pay off in the LONG RUN.
Being active on the platform ALSO increases your visibility. So act like a busy bee and let your creativity be seen in the Pinterest world.
SAFE + EASY Importing from China
We do the hard work in China, so you don't have to: Product sourcing, quality control, shipping, and more.
FAQs about How To Make Money On Pinterest
How much money can you make on Pinterest?
The limit is beyond your imagination! You make money for as little as $50. But with the right Pinterest strategies in mind? You EARN as much as a six-figure income. That's how much money this platform brings to the table. 
Can I sell on Pinterest without a website?
Absolutely! Pinterest alone makes it possible to sell your products online without a website. How? Well, the platform has its OWN SHOP TAB. However, you need to sign up first for the Verified Merchant Program to have this tab in your store. Sounds easy. 
What does Pinterest not allow?
Pinterest also has its fair share of community guidelines, like other platforms. It doesn't allow explicit, harmful, hateful, misinformation or violent content. Pinterest BLOCKS these types of content or even REMOVE them. So if you encounter one of these, report it right away.
How many followers on Pinterest to get paid?
You need to have at least a thousand Pinterest followers for you to get paid. Of course, achieving this milestone may NOT BE EASY at first. But as long as you CONSISTENTLY create pins that are engaging and valuable. You drive traffic to your Pinterest profile and GROW it quickly. 
Can you get paid on Pinterest?
Yes, definitely! I already mentioned some of the BEST ONES to make money on Pinterest above. They're easy, and ANYONE can do it. But note that Pinterest doesn't have a built-in monetization program. So you'll be working with certain individuals to pay you.
What's Next
Making money on the Pinterest app IS FAR from being a rich-get-quick scheme. It takes time, effort, and a handful of strategies. But don't let this discourage you. Stay focused on building a PROFITABLE presence on this platform. Surely, your Pinterest EFFORTS turn into a rewarding journey.
Want to make money on Pinterest quickly?
Call Leelinesourcing! Our experts are ready to guide you with this journey. We GUARANTEE that your interest in Pinterest is a fruitful one.
Do you want a successful import business?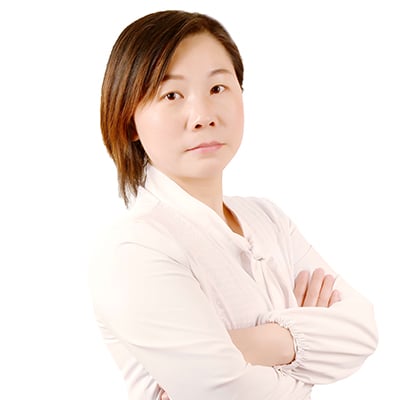 Hey, I'm Sharline, co-founder of LeelineSourcing. We've helped 2000+ customers import from China.
Do you want a better price on product or shipping?
We are sorry that this post was not useful for you!
Let us improve this post!
Tell us how we can improve this post?