How to make Money on Poshmark?
Reselling used items is a big industry. Our reselling experts have compiled this guidebook so you thrive in this industry. You get expert reselling tips on flipping money and Used items for high-profit margins.
The audience is looking for used and vintage items in Fashion niches. You either sell used items or items from outsourcing. Use discounted coupons and marketing strategies to sell your products. Sellers charge a premium for vintage items, so it's an ample opportunity for you.
Explore which product you can sell on Poshmark!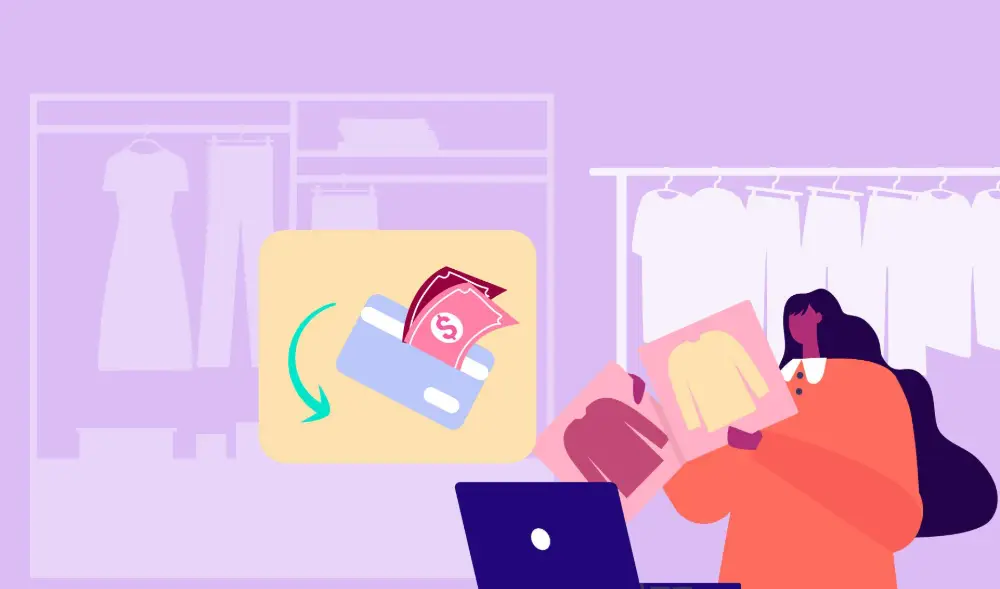 Why You Should Sell on Poshmark?
Poshmark was founded in 2011, and it has gained popularity over time. There are many perks of Poshmark over the big marketplaces. Here are those perks you should consider before selling.
On Amazon or other marketplaces, you get a generalized audience. There is no narrowed audience with specific INTERESTS. Conversely, Poshmark has an audience in the Apparel and fashion niche. You won't have to spend extra marketing money to target a specific audience.
The closest competitor of Poshmark is a Facebook marketplace & eBay. And both of them have a wide variety of items.
Poshmark has one of the most secure payment infrastructures. Remember, while selling on Shopify, you have to add each method. Then they have to set up their gateways too. It's time-consuming, & needs payment methods separately (Bank account, Paypal).
In Poshmark, they handle all these things, so there is no extra hassle. Poshmark charges a flat fee of 2.50$ or 3$ on items below 15$. Then it charges a 20% commission on items more than 15$. They ensure a safe & secure environment for both buyers & sellers. You get your earnings after shipping items to the customer. If there are any problems, Poshmark helps you to deal with them.
Poshmark is friendly for both Buyers & sellers. Poshmark sellers access a lot of built-in tools that help them in selling. You got a Poshmark closet and listed your products in them.
Set your listing price, and potential buyers land on it. Sell them and get your money after the holding period. The same goes for buyers because Poshmark is mobile-friendly and easy to use.
What To Sell On Poshmark To Make Money?
Poshmark is not a general marketplace but a very dedicated & sophisticated platform. It revolved around a few niches; check out the following niche ideas:
1. Clothes
Women's clothing is the dominant item on the platform. Yet you also sell men's clothing, but it's not as profitable as women's clothing. Poshmark reselling is very popular for used or vintage clothes. Mention all the details to sell successfully.
2. Shoes 
Mostly Women's or kids' shoes are trendy on the platform. I bought some old-fashioned shoes from there. Explore the thrift stores market for better profit margins.
3. Jewelry 
Jewelry could be vintage or new, but mostly easy to sell. List multiple items on the Poshmark account to get better exposure to other users.
4. Fashion Accessories 
Accessories include purses, clutches, and many other items as well. Start selling as testing as new fashion trends come fast. If you outsource from overseas, it may take time to catch these trends.
What Do You Need To Get Started Reselling On Poshmark?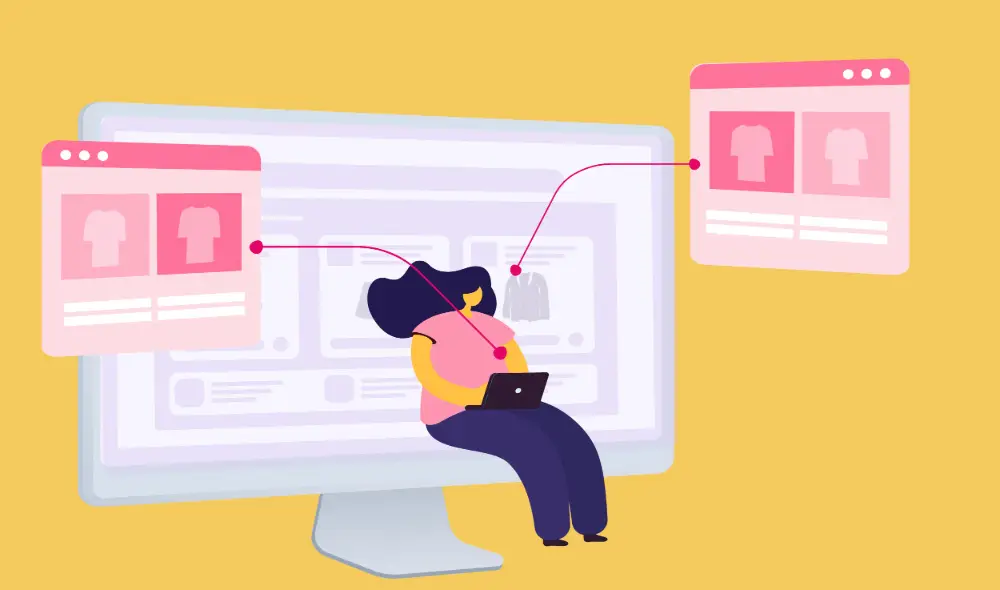 You simply need the Internet & some products to start. But if we go into specifics, 3 things you need to start reselling on Poshmark:
Set up your account on Poshmark with individual details. It's an easy process, like just signing up for a social media account. But they need extra information to verify your identity and payment methods. Set up it first and then proceed to the next thing.
First, be sure what you want to sell.
Is it a brand-new item or a used vintage item?
If you want to sell new items, you have to outsource them. In the case of used items, it's easy to start. But you must first find them from the local community or friend circle. Sell your own USED ITEMS as there is no sourcing cost.
You need a storage space in a small studio to take pictures ( just plain background). Also, you continuously take attractive photos and edit them. I have a dedicated working space, which helps me focus on my work. Use editing software like Canva to edit photos.
How To Make Money On Poshmark?
Most products are used on Poshmark and have a dedicated audience. Yet most people don't know how to set up a business while selling used items. Here is the step-by-step guide for you:
Step 1: Product research
First, find the best money-selling products on the platform. Browse through the platform and check any average Poshmark seller. I see how many followers they have. Also, which products are available on the listing? More followers mean more people are interested in that product.
Assume we find our product like selling clothing or vintage items. If you have some used or vintage clothes, then best. Otherwise, see local thrift stores to purchase items. Keep a few hundred dollars for marketplace purchases. Most sellers outsource from these thrift shops. Negotiate with thrift store owners and look for products with high resale value.
Step 2: Listing Creation
Did you get the product? It's time to sell them. Pay attention to these things to sell online as successful sellers do:
Item Photos: It's the first impression of your product on the Poshmark app. Potential customers first notice the quality of photos. Click some best photos of your actual item for the Poshmark platform. Hiring someone to click photos would be expensive. My friend uses his own iPhone to click photos.
Product Description: You don't need a professional copywriter for a good description. Be natural; if you have used the item, add a little story around it.
Pricing: Price points are important as they greatly affect sales and ranking. Our experts have explained the formula of pricing in tips, so check out that. Also, see what other sellers are charging. Check the sold item and its price. You would get an idea about the normal price of a product. Set reasonable prices.
Step 3: Promotion
Attend Posh parties and offer discounts. Shipping discounts are common with a sudden price drop. Don't forget about Poshmark fees; first, pay your own prices. Later on, see market behavior and set a fair price. Look what other Poshmark sellers are doing on social media platforms.
You market your closet for selling items if you have extra cash. Keep your shipping supplies ready as items sell you have to ship shortly. I provide quality customer service with discounted shipping to get long-term customers.
3 Tips for Making Money On Poshmark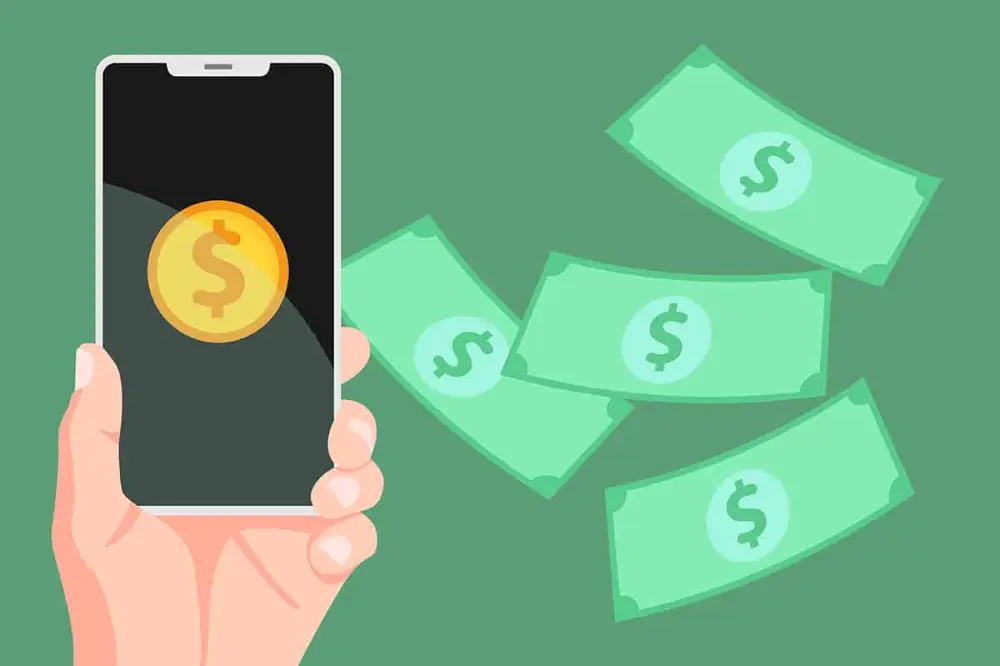 Cheap Outsourcing
Go to your local garage sales or Facebook marketplaces to buy used products. Poshmark Selling clothes is the most profitable, so ask your friend circle what they want to sell. Also, in local community groups, you get better clothing options.
Pricing Strategy
Poshmark commission is around 20% on every sale above 15$. You also need a reasonable price product accordingly. I recommend having a 30% to 40% margin on your product. For example, if all your operational & sourcing costs are 45$. Add your 20% commission of the final price as we take 100$ as your price.
Your total outsourcing and commission cost is 65$. Don't forget transaction charges too. So, in the end, you have around 30$ profit. In the case of discounts, it also goes down. Focus on lowering your outsourcing and operational costs.
Packaging & Shipping Tips
USPS is the official partner, and it has good service. You must also drop a package to the local post office for shipping. Use lightweight packaging material to lower its dimensional weight.
Add some light & compact cushioning so it won't take up much space. You get bundle shipping deals if your Poshmark store has a good sales volume.
Looking for the Best Chinese Products?
Leelinesourcing helps you find the Best Products Made in China with high quality at an attractive cost.
FAQs about How To Make Money On Poshmark
Which is better: eBay or Poshmark?
If you want to scale in many niches, then eBay is good. But Poshmark has a very targeted and sophisticated audience. It means you sell items in limited niches but to dedicated Poshmark users. Spend less time and budget on marketing and product research. 
How many followers do you need on Poshmark to make money?
Poshmark is a community-based marketplace. It means the more exposure or interaction you get, the more sales come in. As per many estimates, 20,000 to 30,000 followers get you the best sales. No doubt even a smaller number gets you sales but more followers means better sales. 
How long can you leave an item on your page?
Leave the item as long as you want. If your listing is not getting sales, you relist it in 60 days. Apply for a vacation hold if you are not available for a few days. Apply your vacation hold for a certain time, and your listing will not be affected. 
What happens if the package is lost or damaged in transit?
If you are using Poshmark's label, then no need to worry. USPS is their official partner; if you use their service, Poshmark handles this. Better to use Poshmark's label so it would get scanned in their systems effectively. 
How do you do the shipping label?
Go to the seller hub or dashboard and select your order. Print a shipping label from there. However, You also make your shipping labels too. Better to go with Poshmark's labels for tracking and saving time. 
What's Next
You sell new and used products on Poshmark as you want. Selling brand-new products brings more profit and buyer attraction. Most people outsource from CHINA to get better pricing and profit margin. It's a lengthy process but worth it to MAKE MONEY.
So How to outsource supplies from China to sell on Poshmark?
Leelinesourcing has been providing sourcing services for more than a decade. Contact us to see trendy items and designs with outsourcing plans Now!
Do you want a successful import business?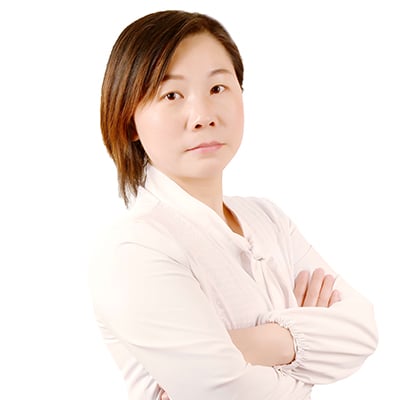 Hey, I'm Sharline, co-founder of LeelineSourcing. We've helped 2000+ customers import from China.
Do you want a better price on product or shipping?
We are sorry that this post was not useful for you!
Let us improve this post!
Tell us how we can improve this post?