Mexico Clothing Manufacturers
Are you looking for the best possible Mexico clothing manufacturer? Our supplier's list has a wide variety of products, so you can easily get your desired suppliers. Leelinesourcing helps countless entrepreneurs avoid counterfeits, locate suitable suppliers, and save as much as 40% on their supplies.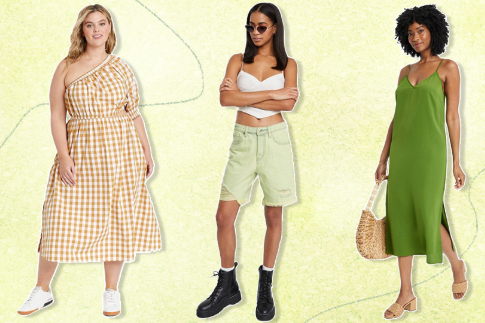 No Risk Free Sourcing No Hidden Fee
You can get Free detailed product quote before order
Wholesale Best Mexico Clothing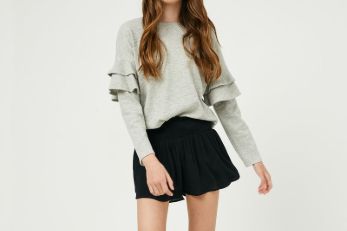 Wholesale Girls Clothing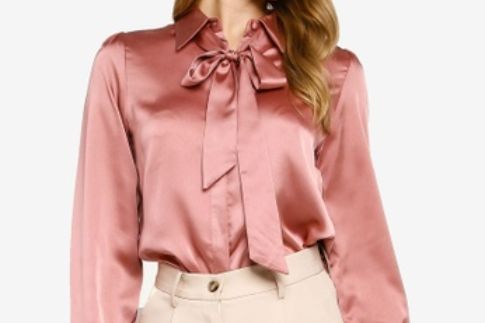 Wholesale Blouse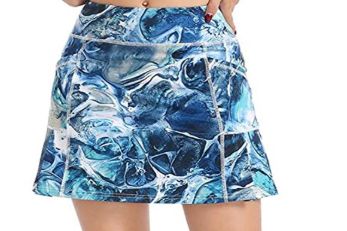 Wholesale Skirts
---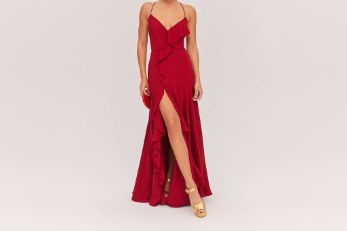 Wholesale Dresses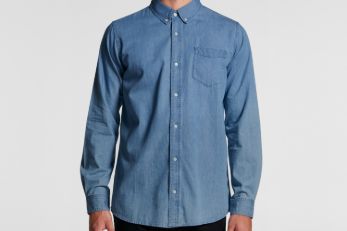 Wholesale Shirts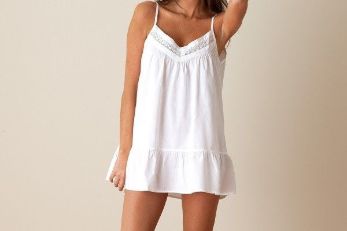 Wholesale Nighties
---
Our Mexico Clothing Manufacturing Services Include: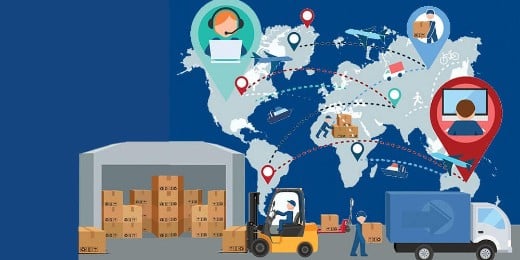 Sourcing Clothing Suppliers
Leelinesourcing has the knowledge and experience to find great products for your company at very affordable prices. You can use our sourcing agent service to source every niche category directly from a factory and get to know us within 2 business days. You just need to be creative and develop new marketing ideas, we take care of the rest.
Clothing Quality Control
For quality checking, our company has a professional inspection team. We ensure that the quality of all the products is up to par so that they can meet the standard and specifications that you've requested. We remove all the tags and repack goods with excellent packages.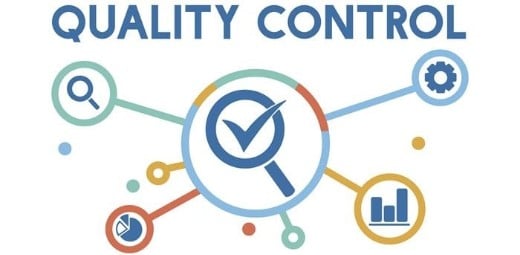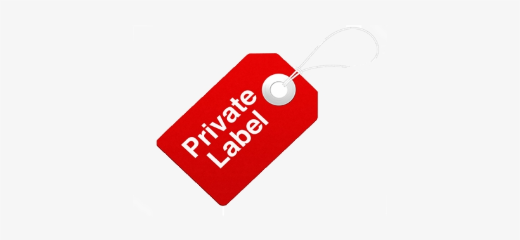 Private Label & White Label Clothing
You can use our private label & white label services to start your own brand. All the items you buy will be branded with your own labels.
Dropshipping and Fulfillment
Leelinesourcing has access to an extensive network of trustworthy dropshipping suppliers, and our suppliers have a track record of delivering products on budget and time. We offer excellent services for both beginners and experienced drop shippers.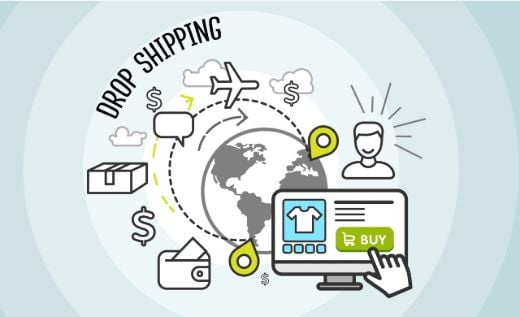 ---
Source Your Mexico Clothing and Make Big Money
We offer the best wholesale price and high quality clothing to help you boost your business.
---
Top 12 Mexico Clothing Manufacturers In 2023
Mexico is a land of diversity, culture, tradition, and innovation, which influences Mexican fashion. The fashion industry is still relatively young in Mexico, but its evolution is already visible. A few decades ago, the Mexican market was mainly known for its cheap clothes, yet today it is considered a major player in the international market.
We have analyzed the market of Mexico clothing manufacturers. Based on our research, here are the top 12 best Mexico clothing manufacturers in 2023. You'll get an idea about the products manufactured by the top Mexican manufacturers.
Let's dive into today's topics.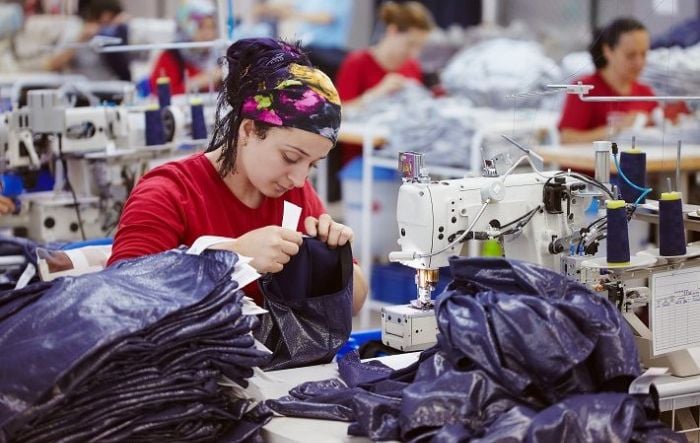 1. Siete Leguas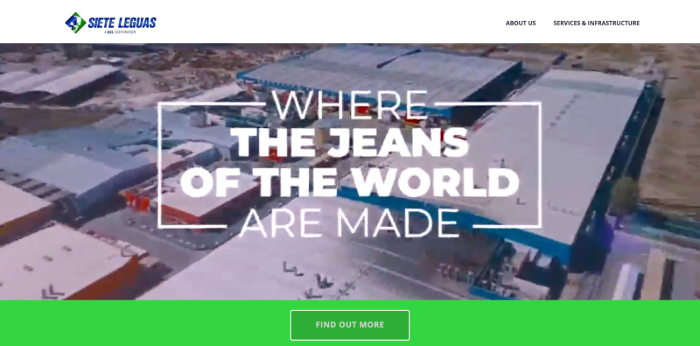 This is a fascinating story of the denim garment industry. The Siete Leguas brand is based in Mexico, but they make jeans that have been sold globally for more than 60 years. The Siete Leguas jeans are very comfortable and durable. They are also very stylish.
Their jean is made with great care and precision. Their denim is also very smooth and soft. The jeans are manufactured in different sizes and styles. Today, Siete Leguas is still dedicated to the manufacture of high-quality clothing. As the company has broadened, it owns the brands like Delta, Salt life, Coast, and Soffe.
Primary Products:
Phone:
Location:
Calzada Tecnológico #1055, Centro. Cd. Lerdo, Durango. Mexico. 35150
2. Delta Apparel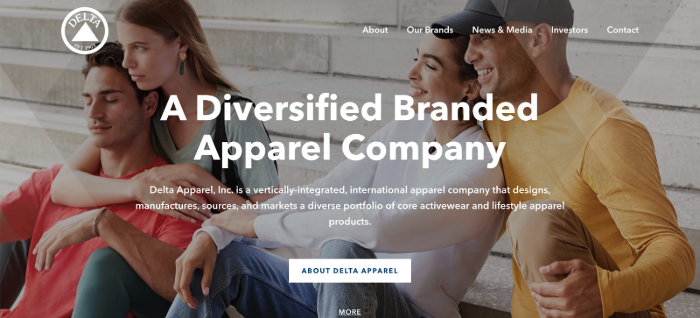 Delta is one of the leading companies manufacturing athletic performance quality apparel for women, men, children, and active lifestyle consumers. Their products enhance the body's natural ability to move and maintain ideal weight through everyday exercise.
They offer an extensive line of sportswear to enhance sports performance and to help people stay fit. Its mission is to design, market, and distribute a complete product line that provides customers with the highest quality, comfort, function, and style.
I often recommend this manufacturer to sports-related businesses. I've seen clients have huge profit margins using Delta Apparel's products.
Primary Products:
Lifestyle Basic
Branded Activewear Apparels
Phone:
Email Address:
Location:
2750 Premiere Parkway – Suite 100 Duluth, GA 30097
3. Vertical Knits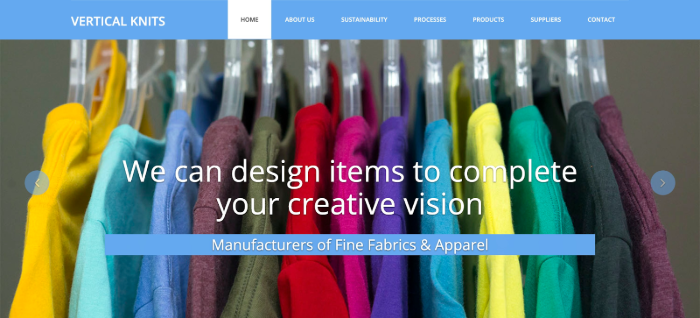 It is a vertically integrated manufacturer, which means this Mexican company produces its own materials. They offer the complete package of manufacturing apparel and cut and sew programs for renowned global athletic and lifestyle brands.
This makes them very efficient. They have built a business around a vertical approach, making them one of the best companies to work with globally.
Throughout each step of their production process, they ensure the safest working conditions for their employees by focusing on sustainability at every step. They implement initiatives that reduce waste, energy use, and water use. Vertical Knits export its products to Canada, South America, and the USA.
Primary Products:
Basic Knitted Tees
Tops in Short Sleeve, Long Sleeve
Pocket Tees, Sleeveless, Raglans, ¾ Sleeves,
Knitted Shorts
T-shirts
Pants
Phone:
99-1913-0057
99-1913-0101
99-1913-0205
Email Address:
Location:
Street 20 No 131- C between 27 & 29, Baca, Yucatan, Mexico
4. NovaLink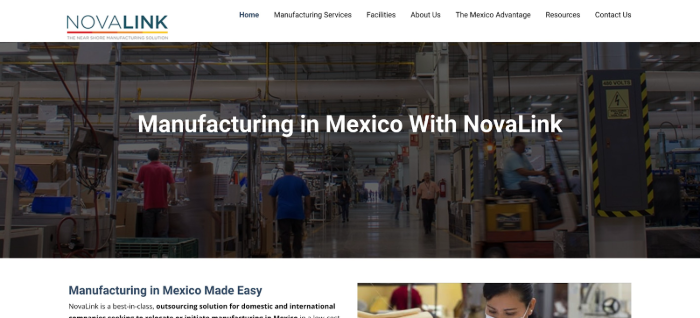 If you want to run your own business, you need to find a good outsourcing company. NovaLink has been around for 30 years. They offer good outsourcing services for companies that want to manufacture their products in Mexico.
Companies in many different industries use the services offered by NovaLink. Many companies outsource their manufacturing to Mexico because they think it is the best way to lower production costs.
Phone:
Email Address:
Location:
3301 Nafta Parkway, Suite A Brownsville, TX 78526 United States.
5. Spandmex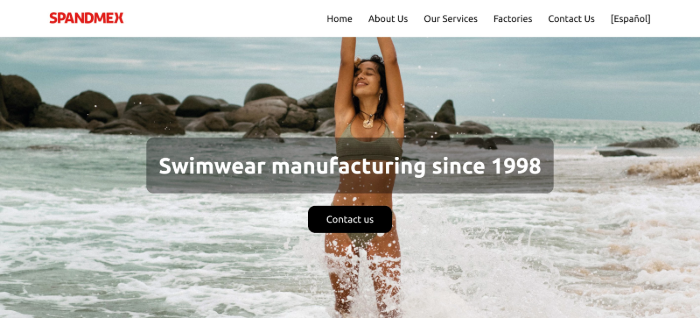 With over 20 years in business, they are a leading manufacturer and wholesaler of swimwear, men's underwear, and accessories in Mexico City.
They provide the highest quality products at reasonable prices. My favorite part about this company is that they are highly attentive to their customer's needs. They catered to all my specific needs. Making my sourcing experience a walk in the park.
Primary Products:
Phone:
(33) 38364100 Ext: 185 & 650
Location:
Grupo Fábricas Selectas Blvd. Bosques de San Isidro #1116 Col. Valle de San Isidro Zapopan, Jalisco. CP. 45130
6. TEXTILES D & P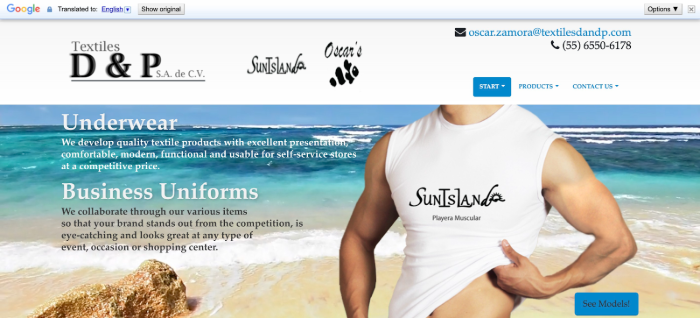 It is one of the most trusted Mexican companies that provide services related to textile production. The textile company offers the best benefits of cut and sew products to the production of textiles.
All this is done while using the best techniques and raw materials. Textiles D & P can help you with your sewing needs.
Primary Products:
Promotional Polo Shirts and Shirts
Promotional Jackets and Vests
Promotional Pants and Overalls
Promotional Backpacks
Promotional Leather Goods
Miscellaneous Promotional
Phone:
Email Address:
Location:
Industrial Engineering No. 15, Col. UAM, Atizapan de Zaragoza, State of Mexico, CP 52901
7. Zentrix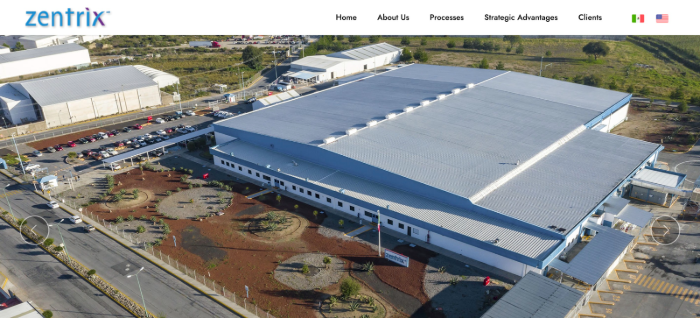 Zentrix is a garment manufacturing company specializing in the activewear and intimate apparel markets. Zentrix has been operating since 2003 and has grown tremendously during its existence.
The Zentrix philosophy is to provide a complete package of solutions for customers that allow them to offer their consumers top-quality products, excellent service, and outstanding value at competitive prices. Zentrix strives to maintain a socially and environmentally responsible business model. It is committed to developing sustainable solutions that contribute to the well-being of all the stakeholders in the company.
This includes employees, customers, suppliers, the community, and the environment. Zentrix wants to become an environmentally and socially responsible company, and it is doing everything possible to ensure that the environment, communities, and social responsibility are always respected and preserved.
Primary Products:
Activewear
Intimate Apparel Markets
Phone:
Location:
Cerrada Dr. Gustavo Baz 5A, Col. México Nuevo, Atizapán de Zaragoza, Estado de México, C.P. 52966
8. Grupo Denim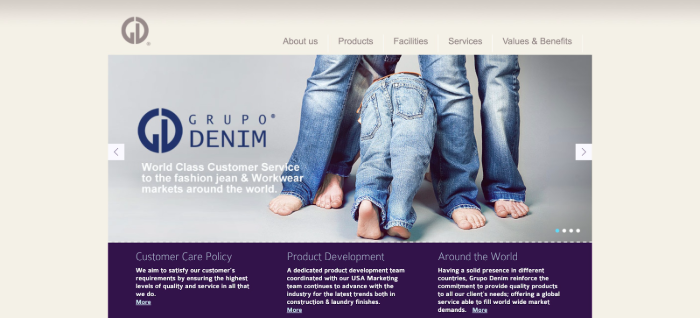 Today, the clothing company Grupo Denim is considered one of the leading companies in the manufacture and marketing of denim jeans. Grupo Denim is located in a very industrial area of Durango, making their factory an ideal location for growing their business. The company also provides customer services and after-sales support. They sell the finished jeans products to retailers and wholesalers.
Primary Products:
Bottoms
Workwear
Fashion Jeans & Jackets
Phone:
Email Address:
Location:
730 Seventeenth Street Suite 108 Denver, CO 80202
9. Aquasea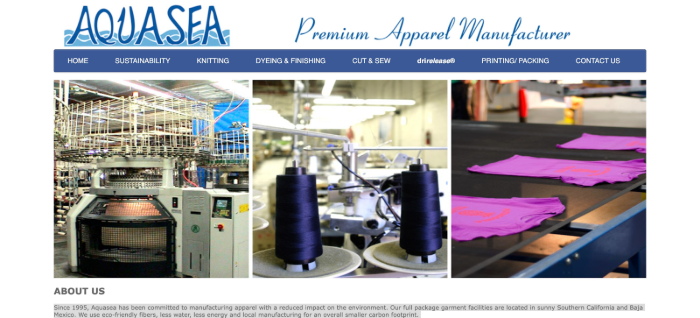 As you can see, aquasea has become a successful company that makes a difference globally. The people at Aquasea care about the environment and its impact on us all.
They want to make the world a better place so that everyone can live happy lives and have fun doing it. Their clothing doesn't affect the environment as much as others. They use eco-friendly and sustainable materials. They also use less water and less energy. Their skilled labor, eco-friendly fibers, and colorful prints make them the best in the industry.
Primary Products:
Flexible Production Capability
Phone:
Email Address:
Location:
19060 S. DOMINGUEZ HILLS DR., RANCHO DOMINGUEZ, CA 90220
10. M and O Knits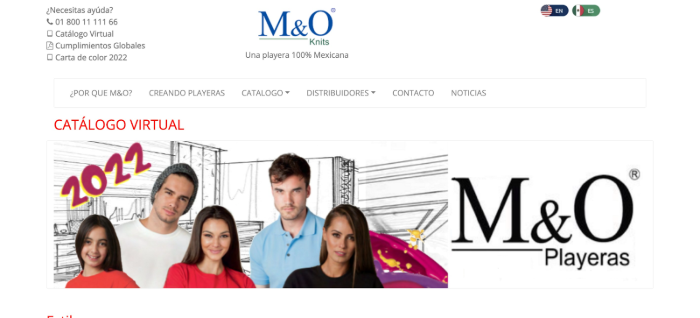 M&O garment uses the best quality cotton fabrics for their shirts. These fabrics are carefully selected from around the world. They are chosen based on the quality and the durability of the materials. The cotton fabric is then cut into different sizes.
The cutting process ensures that the garments fit well. A quality check is then conducted on the finished product. After the inspection is completed, the garments are packaged. They have different sewing machines to sew all of the products accurately.
Primary Products:
Gentlemen
Damas
Children's Clothing
Sweatshirts
Phone:
11. CSTech Contract Manufacturing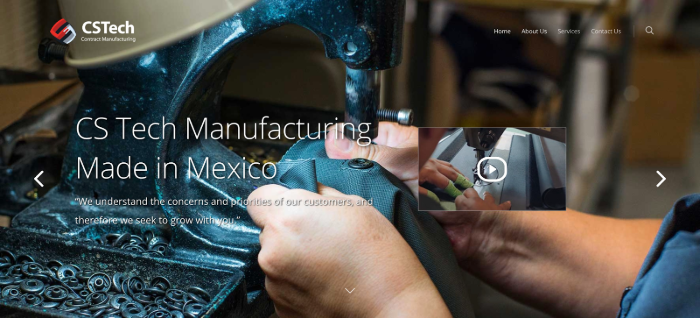 Here's my top-recommended Mexican manufacturer for customized clothes.
CSTech Contract Manufacturing is very good at creating new designs. They can make almost anything you want. In everything they do, CSTech strives for excellence.
CSTech can make many different textile products and have them ready within the shortest time possible. You'll get premium quality products at competitive bids here.
Location:
12. B&B Apparel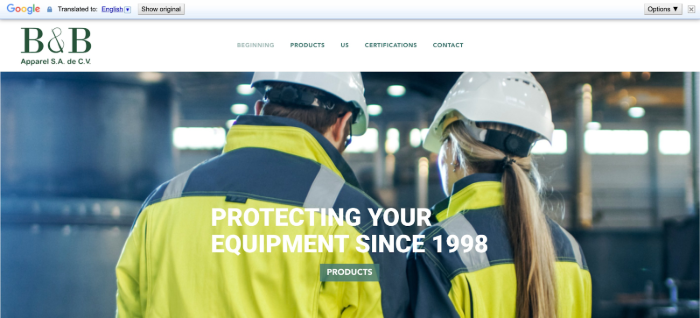 Their product and service quality has enabled them to be a leader in the industry. This company has been successful due to its ability to meet the market's demand. Their products are always high quality.
B&B Apparel produces work clothes for Gas-Petroleum-Electric Industry. In addition, they offer uniforms for restaurants, hospitals, schools, universities, companies, etc. They also sell work pants, jackets, shirts, and dresses.
Primary Products:
Men's Clothing
Women's Clothing
Outdoor Clothing
Sports Clothing
Workwear
Phone:
442-221-5022
442-221-5977
Location:
Barranca de Corralejo Nº1 Bernardo Quintana El Marques Industrial Park, Querétaro CP:76246
How do you start a business selling clothes in Mexico?
To start a clothing brand in Mexico, you need to think carefully and adequately. You must have a plan and a clear vision for the future.
If you want to start a clothing brand in Mexico, then there are some factors you need to consider.
1. Find an appropriate place that is close to the customers.
From experience, a good selling location is key to a business's success. You need to have a proper location for your business. If you are a startup, you must invest a lot of money to build your store. You need to consider your target customers and the best location for your business.
You need to make sure that the location is not a congested place and also have to think about the safety of your employees and customers.
2. Make your business unique.
There are different kinds of clothing brands and products available in the market. You need to make your product or service different from the others. So, have to think about the uniqueness of your own brand and what makes you different from your competitors.
If you don't have a unique selling point, your customer will be confused. They won't know what to choose from the different brands.
3. Be consistent
You also have to be consistent in your marketing strategies. Your customers need to see your brand everywhere. You need to spend a lot of money on your marketing strategy and make it visible.
You should also use the social media platforms like Facebook, Instagram, and Twitter. You can use different kinds of advertisements to promote your brand.
4. Create a logo
The logo reflects the taste and background of your brand. Your logo will tell your customers everything about your brand. It will attract the customers and make them curious to know more about your brand.
You can create a logo in digital, print, and paper formats. The logo must be professional and unique.
5. Get the license
You need to get a license to sell your product in the country. You can get the license from a legal representative.
However, you don't need to worry as some companies will help you get the license. They will take care of all the formalities related to the license. You can also go to the government for the license.
6. Promote your brand
You need to make your brand visible to your customers. You have to get your brand out there and tell your customers about your brand.
You can make a Facebook page and share information about your brand. You can also make a website and share all the details about your brand. Also, create a blog and post all the information about your brand.
7. Start your business
You should start your business as soon as possible. Your business requires to be registered with the government.
You need to keep in mind many things while starting a business. Therefore, hiring a professional to start a business in Mexico is always better.
Looking for the Best China Sourcing Agent?
Leeline Sourcing helps you find factories, get competitive prices, follow up production, ensure quality and deliver products to the door.
FAQs about Mexico Clothing Manufacturers
What clothing brands are made in Mexico?
7 Best Mexican Clothing Brands:
• Ready to Die
• Sacrifice
• Puta
• Tony Delfino
• Espiritus Libres
• Carla Fernández
• Rage Handcraft
Is made in Mexico better than in China?
If you're looking to cut costs and increase production, Mexico is one of the best places to do so. Several factors make this true. For example, the labor cost is much less in Mexico than in China, and the quality of materials is also good.
Another benefit of doing business in Mexico is that the country has some of the best logistics in the world. Companies in Mexico don't have to spend time on transportation to move their products, and their products arrive on time. 
Using apparel manufacturers in Mexico can also offer you the opportunity to import raw materials worldwide, sometimes without duty or tariff.
What fabrics does Mexico produce?
Fabrics produce in Mexico are
• Polyester dyes textured Fabrics.
• Fine wool and silk fabrics.
• Rayon-based synthetic fibers and other artificial fibers.
• Taffeta fabrics.
• Upholstery fabrics.
• Automotive and aerospace Industrial materials.
What's Next
Mexico is poised to emerge as a global fashion powerhouse with a rich history and a strong community of designers and artisans. Our decade's expert product sourcing team highlights some of the best Mexico clothing manufacturers and designers. Although most of these brands are relatively new, they have established themselves as leaders in their field and provide high-quality products at affordable prices.
Get in touch with us if you want to know more about your product sourcing. Depending on your needs, our experts can assist you in identifying the best clothing manufacturer in Mexico.
Do you want a successful import business?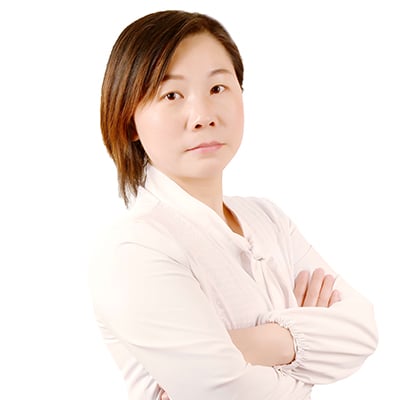 Hey, I'm Sharline, co-founder of LeelineSourcing. We've helped 2000+ customers import from China.
Do you want a better price on product or shipping?
We are sorry that this post was not useful for you!
Let us improve this post!
Tell us how we can improve this post?