Building a relationship with a Chinese Supplier is more complicated than one with a domestic Supplier.
When you find Chinese suppliers and want to buy from them, you need to negotiate with them. It isn't easy to negotiate with China suppliers, especially in different countries.
Also, Chinese suppliers may not take your intellectual property seriously. That may not have good manufacturing processes in place.
Most Chinese suppliers are not willing to negotiate. They will quote you a target price with a unit price.
If the order is big enough, a China supplier will be more willing to discount. This article will explain the negotiation process and techniques with Chinese suppliers.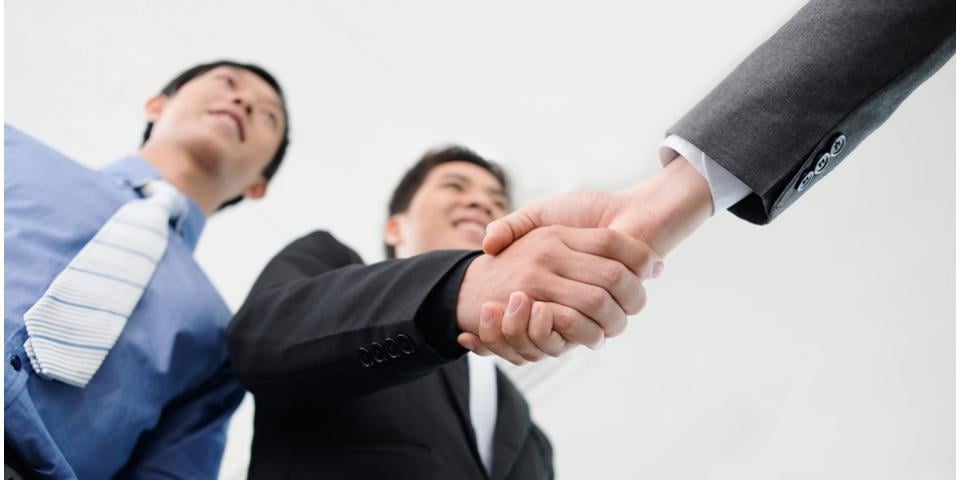 Best 10 negotiation strategies with Chinese Suppliers
Before you start negotiating with a Chinese supplier, make sure to lay out the ground rules. The real price negotiations should create a win-win relationship and avoid ensuring quality assurance.
Become aware of the cultural differences between China and your home country.
Listen to suppliers, take your time, and not rush your decision- a few negotiation techniques you need to proceed with Chinese manufacturers.
1. Don't get trapped in polite talk.
In China, you will find it difficult to do business without an initial quotation. Don't get trapped in Chinese "polite talks."
Doing business with Chinese suppliers is not a ceremony but a strategic game. Treat your Chinese suppliers as partners towards a beneficial outcome.
The best way to avoid any mishap with a new supplier is through a win-win relationship.
2. Choose the best Target Price Negotiation.
You aren't going to change your supplier's minds about a lower price overnight. It would be best to convince them to a fair price or best price.
Understand that your Chinese suppliers will base their cost of production on the target price you set for them.
If you select a target price that is too low, you may lose money. There might be low-quality products, canceled orders, and late shipments.
3. Must bring a Good Translator
Never sign an agreement without reading payment terms first. Too many deals have gone sideways because a foreigner thought that the contents of an agreement would be acceptable.
But only to discover later that things were not as agreed. The issue is you don't speak Chinese, or a new supplier doesn't speak English.
Then misunderstanding and conflicts would happen during the negotiation with many suppliers.
4. Set the Product Quality Standard
Always negotiate product quality standards with the factory multiple suppliers. You can agree on a premium standard quality with your supplier.
Also, you can let the different suppliers suggest one to you. Low-quality products will ruin your good customer reputation. So set the highest quality standards with a supplier.
5. Always Check Up On Raw Material Costs
The upstream market changes quickly, especially for metals and polymers. So it's wise that you can check up on these raw material cost changes during your negotiation period.
A Supplier might get worried about the gradual fluctuation of raw materials prices. That results in affecting their profit and competitive edge.
It's an acceptable way to use this as a negotiation strategy. It lets you watch your product cost, especially when your supplier isn't forthright.
6. Set Unit Price on Quantity Base
Things are simple when you set a unit cost on the quantity base. Now, you're getting a lower price for buying more units.
With most suppliers' price negotiation, your unit cost decreases as the quantity increases. This strategy is proper when you pass on the supplier's discount to resellers to increase cash flow.
That way, your resellers can lower their new price to sell more of your products.
7. Present Yourself As an Organization
A supplier in China is far more likely to negotiate with an organization than an individual. They believe that an organization will be more receptive to their terms.
But more professional in payment terms. Your initial impression will help in building confidence and trust.
Even with price differences, the rest of the negotiation will be much easier. Price negotiation with a Chinese supplier needs both patience and negotiation skills.
8. Find Suppliers For Better Experiences
Always be focused and able to understand every element in the final price.
For a better negotiation experience with Chinese suppliers, you need to try new reliable and multiple suppliers. The one you have doesn't seem to be working. You'd better start doing your research on two suppliers.
Market research in the very beginning to get supplier quotes is necessary.
9. Don't Argue With Chinese Manufacturers on Reasonable Price.
A good supplier will never lower his profits, so don't argue with them. If the profit margins of a potential supplier are significantly lower, that's a bit risky.
Lower yield will lead factory management to lower the quality of product specifications. Ask other suppliers for the best price during price negotiation.
Better prices can be way better than cheaper on a quality basis. If your quality requirements are higher, better go for the price increase.
10. Choose Sea Freight Costs
Always choose the sea shipments method instead of air freight that can cost you a higher price. Try to save money in the importing process.
Always do that during price negotiation because some suppliers might not mention this in the final pricing. A Factory manager also puts higher labor costs in price negotiation.
Examples of skillful negotiation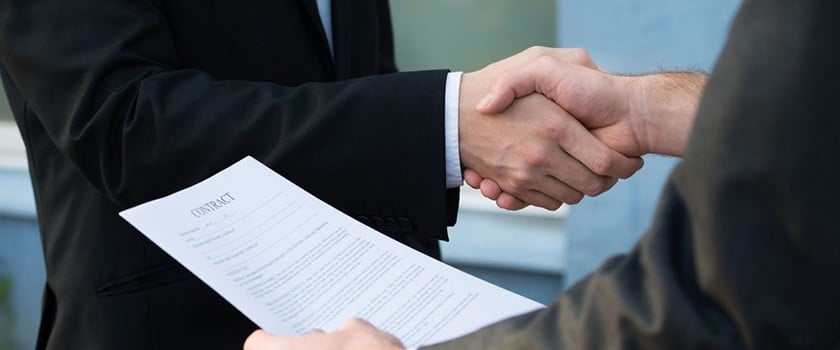 There are multiple techniques you should use for skillful negotiations. Some of them are as follows:
1. Manufacturing Cost Reduction
In the last quotation, you mentioned that cost needed to increase by about $12. And you also claimed that the production time is about 14 minutes, 30% of the production cost.
Benchmark
After testing the manufacturing process in our laboratory, we concluded the production time was about 5 minutes.
New Requested Price
We request you to test this method by yourself and tell us about it. We can negotiate if the price you achieved is around $9 (FOB Beijing).
2. Increment in Material Prices
You have mentioned the increment in cotton prices. And you increase the unit price from $4 to $7, which is more than 40% unacceptable. Always set your target price before negotiation.
3. Request For Quote
Hello,
According to your quotation, the price per unit is higher than our target price. We have already sent this quotation to other ten suppliers and received the following response from them:
Product: Socks Pack of 3
Order Volume: 5000 Pcs.
Material: 100% Cotton
Delivery Condition: FOB
Price Ranges: $4.25-$5.5
Here are some tips while negotiating with new suppliers:
Always put your annual estimate of sales in front of new suppliers.
All your business plans will count for nothing if you don't find the best deals from Chinese vendors. Always make them realize your true intentions.
You should know your limits during price negotiation. Know price baseline of suppliers for good quality.
Always show respect to the supplier you are negotiating with for better prices.
Try to be professional because your one wrong move can cause you a lot of money.
Always make good relationships with your existing customers. It will help you to cash this relationship at a slightly higher price.
Standard Terms you should remain when negotiating.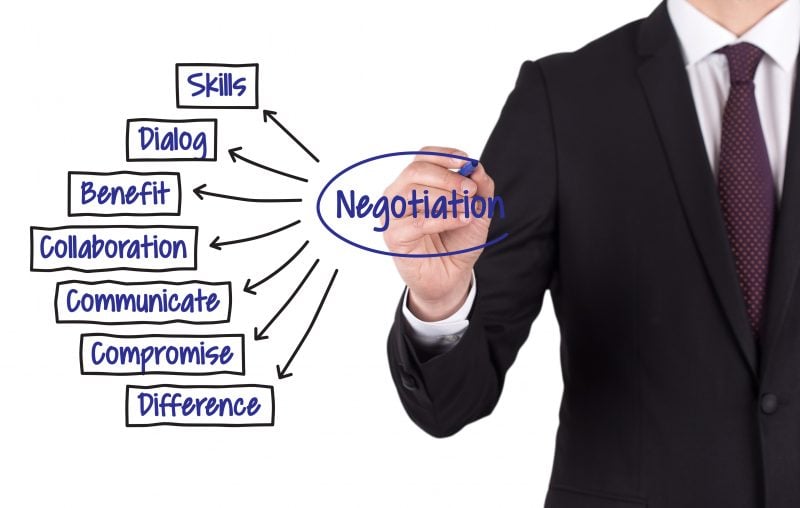 Before the final price negotiation, you should use some essential terms.
Total Time From Order To Delivery
Lead time is the most common term used while negotiating. In this, you ask the following questions from the supplier:
In which months are you available more and not busy in other manufacturing processes?
In case of approval for production, how many days will you take to ship the products?
FOB
The quotation must mention a keyword called "FOB Beijing." That means "from Beijing" you are on your own about your goods. So you have to purchase a freight from that point for your shipment.
If the supplier is willing to send you the international freight, it's okay to say "yes" if you get a discounted rate and if the shipment is named "DDP" or at a minimum "DDU."
Property Rights (In case Your Product is Unique)
Always register your unique product to avoid copy-right issues. Always make it clear with the suppliers not to share your confidential information with anyone outside the facility.
Quality Standards And Certifications
Always put your quality standards as a priority than prices. The actual price increase by suppliers can negotiate by purchasing bulk quantity items. For better pricing, tell them your realistic target price.
Hire Experts For Business Negotiations
Equipped with an expert team to help walk you through the maze of Chinese suppliers, we can make critical suggestions to ensure the best deal for your business.
Make good terms about raw material prices for future business deals. The same raw materials should use for a better product price.
Access to Manufacturing Facility
Always make sure during the price negotiation that the factory should only be the approved one. It should be in the written form if they order a smaller industry for manufacturing.
This strategy will keep the quality of your product better. Take permission in the written document that your representative can visit the factory anytime for quality control.
Payment Terms & Conditions.
Always select a better payment mode with reasonable terms. If payment terms from the supplier are in installments, then go for it.
Dont ask a supplier for a price reduction if they offer you this payment method through installments.
Looking to find a reliable Chinese supplier?
As the best China sourcing agent, we help you find factories, get competitive prices, follow up production, ensure quality and deliver products to the door.
How to keep a win-win relationship with China suppliers
You can choose many products while dealing with a China supplier. The best prices need to be selected from the beginning to establish an ongoing win-win relationship.
You can find Chinese suppliers that share your values and help you grow your business with better pricing.
It would help if you never stopped evaluating your suppliers and developing new or better ones.
Always put both hands on the pulse of your supplier base for a better price.
For a solid procurement plan, you must harvest low-hanging fruits early on first, find and develop your 2nd tier suppliers as soon as possible too.
Always know what you and your supplier want in terms of price negotiation.
Building a reliable vendor management system and managing suppliers is necessary to benefit all involved parties.
FAQs
How would a Chinese buyer negotiate?
Chinese buyers are generally not aggressive negotiators. They often follow the lead of their counterparts.
They also offer a low price to maintain a future relationship. Raw material prices agreement on minimum order quantity (MOQ) is a way to go.
Why do people find it hard to negotiate with Chinese Suppliers?
Successful negotiation requires mutual respect and understanding. A Chinese Supplier will only agree to the terms if you can convey a beneficial deal.
Also, the agreement offers an opportunity for the supplier to make a profit. 
How do you approach the Chinese suppliers?
The Chinese suppliers are straightforward to approach. China has a very open business environment for foreigners.
You can contact suppliers via social media platforms such as WeChat and Skype.
Can You Negotiate With a Supplier on Alibaba?
Yes, Alibaba does allow buyers to communicate with suppliers. Many manufacturers on Alibaba will only negotiate in bulk orders product price.
Begin negotiation by reviewing the potential suppliers' same materials.
Review their firm profiles, product catalogs, and detailed descriptions
Final thoughts
There are a lot of steps when you negotiate with Chinese suppliers. Please be aware of Chinese Supplier ideas on business interaction.
The immediate reaction is awkward to ignore them and hope they go away, but it's not their way. Please seek guidance or help if you are not familiar with their methods.
If you're going to seek a supplier from China, it will be great to read tips from others. With so much for sale, it's easy to be taken for a ride by unscrupulous traders.
But, by using the strategies in this article, you will find a suitable China supplier. That will meet your needs and give you an unbeatable price.
We are sorry that this post was not useful for you!
Let us improve this post!
Tell us how we can improve this post?