Are you tired of reading fake YunExpress reviews? Or over-promotional content?
Well, it ends now…
Our team of experts has tested various logistics platforms over the last decade. And will brutally be honest in this review. Showing why YunExpress guarantees you a reliable shipping experience.
We found out that the MAJORITY of YunExpress reviews are either biased, outdated, or misleading.
This ultimate guide will help you understand the following:
YunExpress operations
Whether it's a scam or legit
How YunExpress works
How to use YunExpress
Why you need YunExpress
How to contact YunExpress
Let's get started!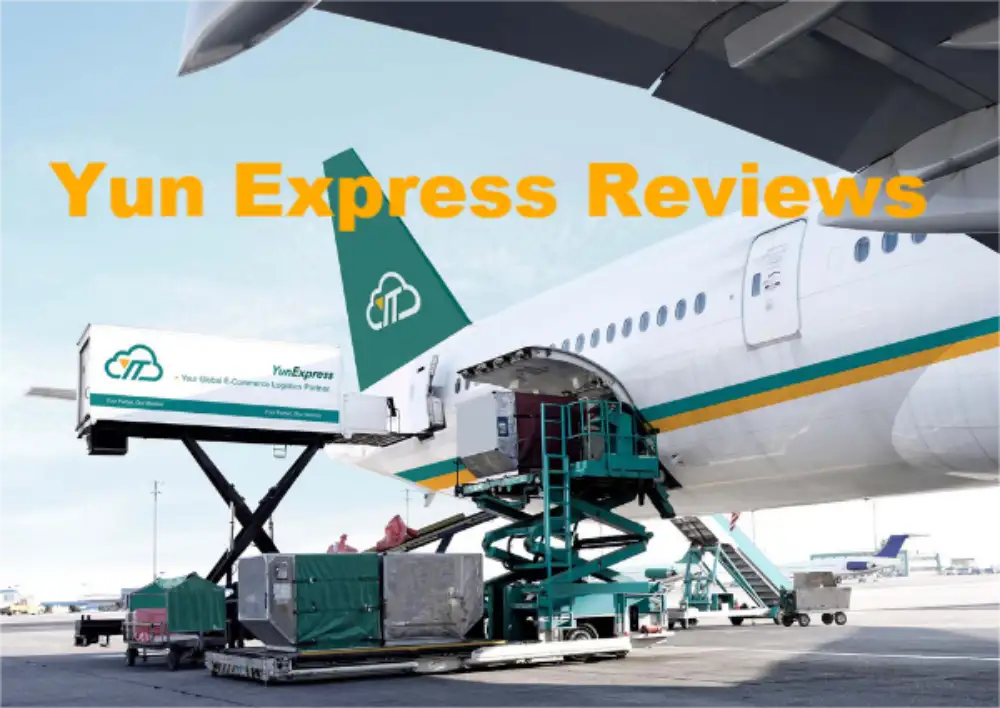 Brief Introduction of YunExpress
YunExpress is a leading third-party logistics provider in China. They offer first-class international and intercontinental air freight services. And connects China with other global markets, such as Europe.
The company has four MAJOR business dealings;
Cross-border B2C business lines
Postal parcel
FBA transfer
International Express
They also offer a fast-tracking service (our main focus) that allows you to monitor packages from the comfort of your couch.
But before that…
Is YunExpress Legit or A Scam?

YunExpress is NOT a scam. It's a legitimate platform with a crystal-clear tracking system and fast shipping solutions.
Today, YunExpress boasts over 30 transshipment centers and 1500+ employees. They also have operations in more than 220 countries. That's twice its nearest competitor.
What stops me from choosing them over competitors? Yet It gives me access to more shipping zones with the same company.
The company is straight-up legit!!
And Amazon agrees-it was named as the company's PREFERRED LOGISTICS PROVIDER.
Plus, it became one of Wish's official logistics partners in 2018.
Did you know?: YunExpress is almost celebrating its 10th anniversary. That's a decade's reputation and millions of loyal shoppers.
Our verdict: If you are looking for the best logistics provider, YunExpress parcel tracking is the real deal. No hyped delivery rates. No con artists. No nothing.
How Does YunExpress Work?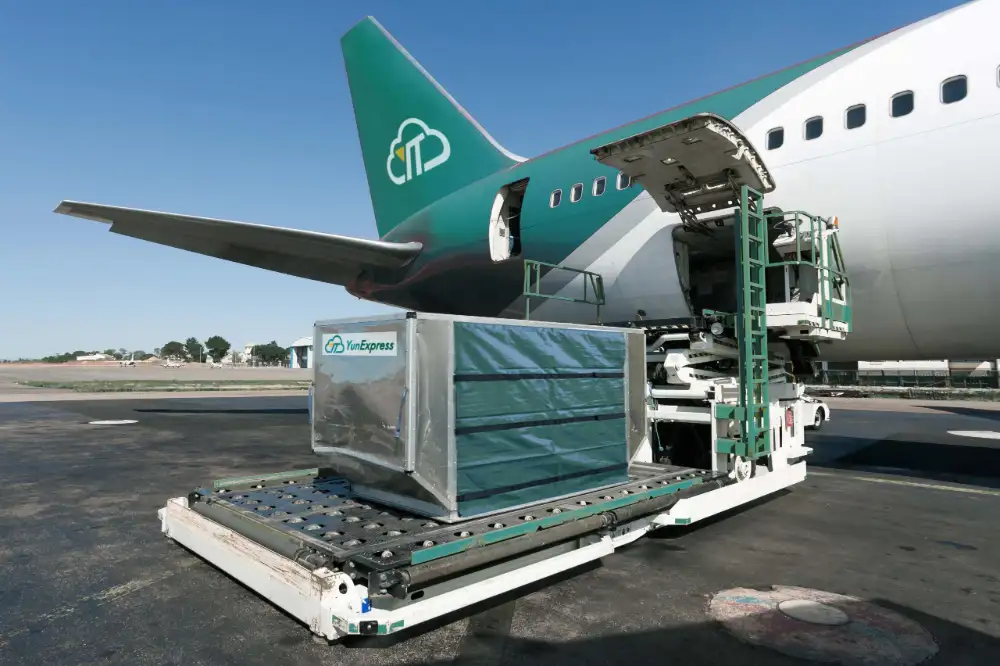 The easiest way to understand YunExpress is to think of it as a shipping broker.
They CONNECT the world's leading logistics companies to Chinese merchants/sellers.
So, here's how the entire process unfolds…
A local courier collects your package from the seller. And sends it to the nearest YunExpress carrier facility.
YunExpress DIRECTLY ships your package to its destination country.
The package is handed over to a cheap local courier after customs clearance. A courier (e.g., Royal Mail) then delivers it RIGHT AT YOUR DOORSTEP.
FUN FACT: YunExpress package tracking works with all leading e-commerce platforms. That includes Amazon, eBay, Wish, and AliExpress. Hence, you can use it to ship products from your eCommerce store with EASE.
A Fast , Easy and Cheap Way to Ship from China
Do not hesitate to contact Leeline Sourcing at any time regarding your shipments from China.
How Do You Use YunExpress?
We are going to give you a quick YunExpress tutorial so you ALWAYS have a bird's-eye view of your package.
The first thing you'll receive is the YunExpress tracking number. This 16-code digit number is all you need to use Yun like a boss.
The first thing I do with every shipping company is to grab my tracking Number. I track my parcel often with third-party websites.
To track your YunExpress shipment…
Grab the tracking number and paste it into YunExpress's official website. BOOM, you get all the package details in no time!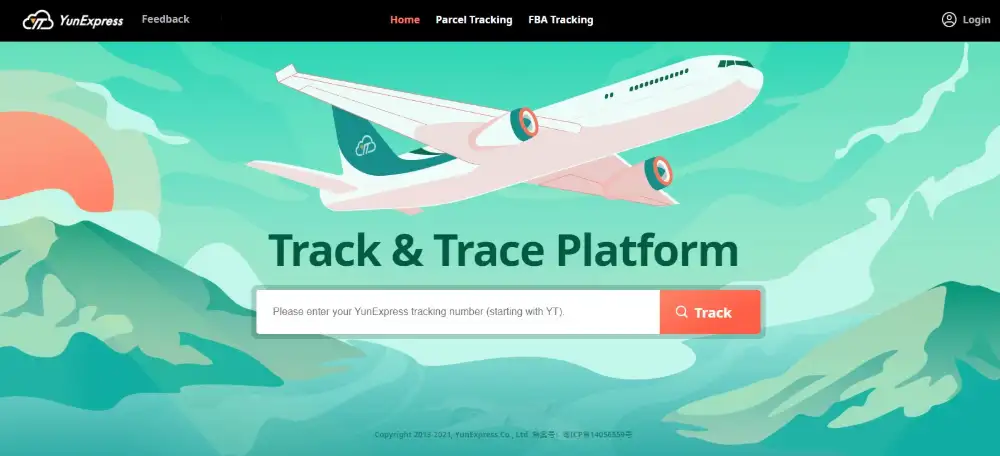 Alternatively, you can use a third-party tracking application (e.g., ship24).
NOTE: You receive a second YunExpress tracking number once your local delivery company has received the package.
We recommend third-party tracking applications. Especially if you are working with multiple courier companies. You'll be able to track them all on a single dashboard.
SWEET.
Why Should You Choose YunExpress?
Believe it or not, waiting for a package for days causes "Pre-Parcel Anxiety."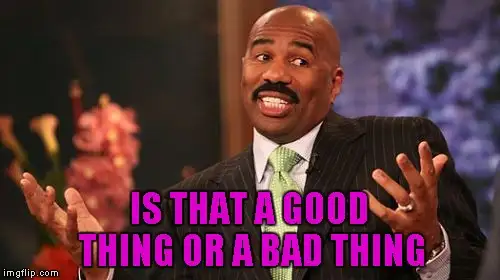 Well…it depends. How do you feel about glancing at the front door at the slightest truck sound?
Don't worry. YunExpress is a lifesaver.
YunExpress INSTANTLY gives you accurate information about your package. All you need is a package tracking number.
Also, cross-border shipping ensures you get your package regardless of your location.
And the best part…
Their average delivery time destroys other global logistics services. (much more on that later)
YunExpress partners include;
Amazon
Shopify
eBay
Rakuten
Joom
Wish
Allegro
Shopline
DHgate
DHL
Colissimo
So I use YunExpress to get logistics access with their partners. It optimizes my shipping procedures and operations.
And that's not even an exhaustive list. All these couriers ensure Yun's delivery services are MUCH EASIER.
YunExpress ships 700,000+ deliveries EVERYDAY. And has a 98% well-delivery rate. Pretty awesome, right?
YunExpress Reviews: Package Tracking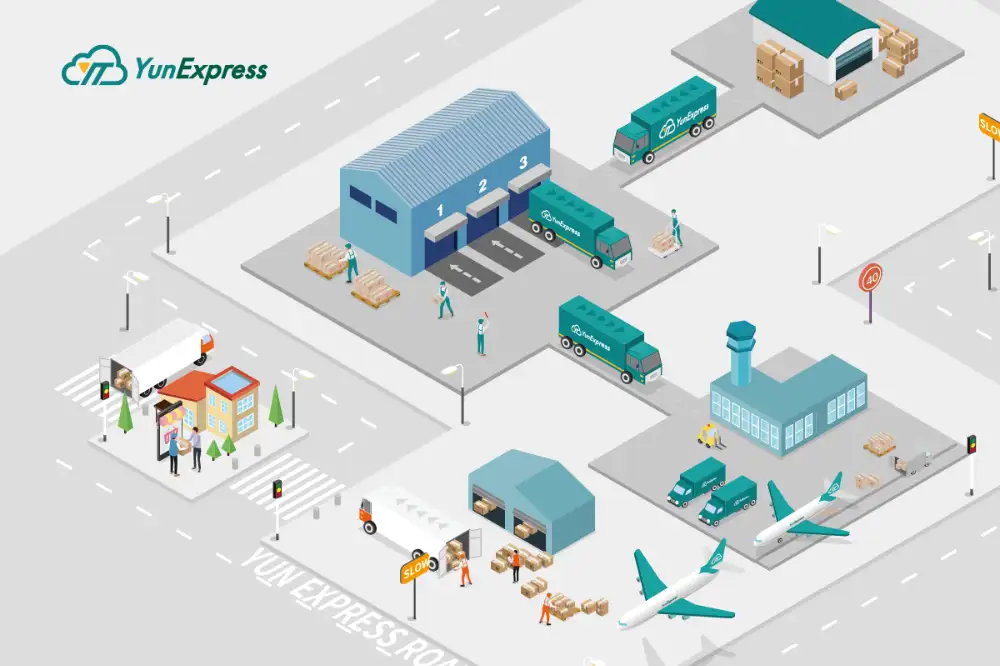 You MUST have a YunExpress tracking number to trail your package.
But where do you find it?
There are two ways to find your tracking number with ease:
Order Confirmation: Sent via a notification email from the merchant's website.
Shipment information pages
ADVICE: Contact your seller's customer department if you cannot completely find the number.
YunExpress has unique 16-digit tracking numbers starting with the initials "Y.T.." For instance:
YT1234567891011121
YT2143658710911211
If you lose your tracking number, start by searching your emails. Or the order confirmation. If all efforts are futile, don't hesitate to contact YunExpress.
I emailed their representative for my lost tracking number. You have to give basic information.
And can I track my package without a tracking number?
NOT!
Think of it like a gate pass. You NEVER access the platform and track YunExpress packages without it.
Also, you get a TON of YunExpress package statuses. Here are some;
| | |
| --- | --- |
| Tracking Status | Description |
| Package information received | YunExpress has received all your shipment information. |
| Package accepted | The package is at the warehouse. |
| In transit | The package is at the sorting facility. |
| Arrived at customs office | The package is awaiting customs clearance at the origin country. |
| Customs clearance complete | The package has gone through the customs control. |
| The Package is ready for pick-up. | The Package is ready for pick-up by the local courier company. |
YunExpress Reviews: Delivery Times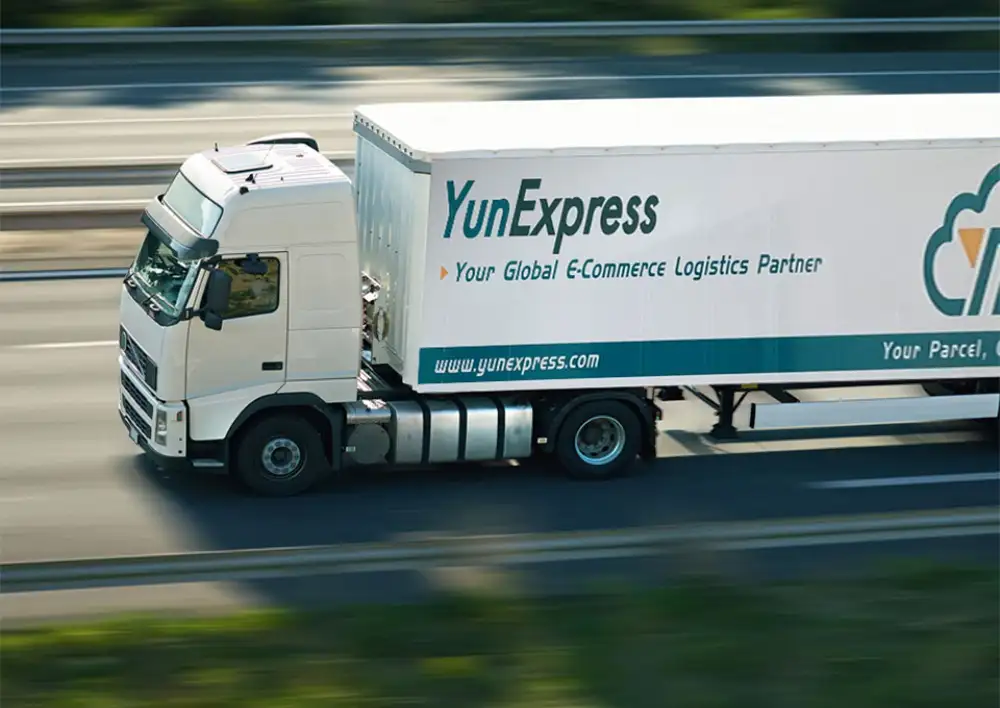 YunExpress' entire delivery journey takes about 10 -30 days. And GREATLY depends on the package's final destination.
I optimize my shipping package before shipping so it takes less space. The main reason is big packages take more handling and shipping time.
That means you'll wait longer for packages in the USA than in the U.K.
Other factors determining YunExpress delivery times include;
Weight
Size
Origin of the package
Oh, and don't forget national holidays, poor weather conditions, and weekends.
Generally, international deliveries take LONGER than domestic deliveries.
For instance…YunExpress USA takes between 7-15 days to deliver packages. And the final delivery is done by USPS, FedEx, or UPS.
YunExpress U.K. takes about 4-7 business days to ship a package. While YunExpress Canada ships between 3-5 business days.
How late can I expect my YunExpress packages?
It depends on your local carrier.
Get this- YunExpress only handles deliveries on the first leg of the journey. Then hand over the package to local transport services which deliver to your doorstep.
Theoretically, if YunExpress is completely honest, the carrier will take 1-2 days to deliver.
Looking for the Best China Sourcing Agent?
Leeline Sourcing helps you find factories, get competitive prices, follow up production, ensure quality and deliver products to the door.
YunExpress Reviews: Key Features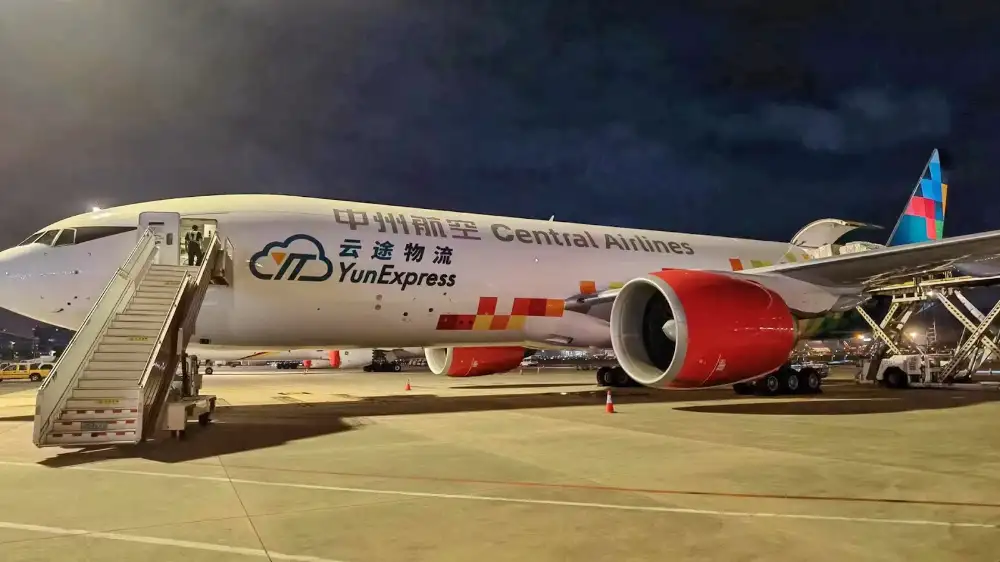 YunExpress claims to provide the best global direct-line logistics solutions. And honestly, they're right. It's hard not to notice some of their impressive features.
Here are some of our favorites:
End-to-End traceability
It's BY FAR one of the best YunExpress features, for sure.
You monitor the entire product's delivery journey from its origin country. This guarantees a FRICTIONLESS return process with no hidden processes.
API Integration
Integrate YunExpress with your favorite e-commerce platform with little to NO EFFORT. That means you track shipments easily from your online store. Thus, eliminating the hassle of tracking the package on Yun's official website.
Tracking and shipping integration has saved me a lot of time while dropshipping. I always look for their automation & integration features.
Professional Ground handling
Imagine you order glass jars, and you get more than half broken. So now you have to dispose them in the garbage. (that's $ 400 WASTED).
Relax…no such thing happens at YunExpress.
Your packages are handled by well-trained employees at all YunExpress warehouses.
What Are The YunExpress Package Tracking Issues?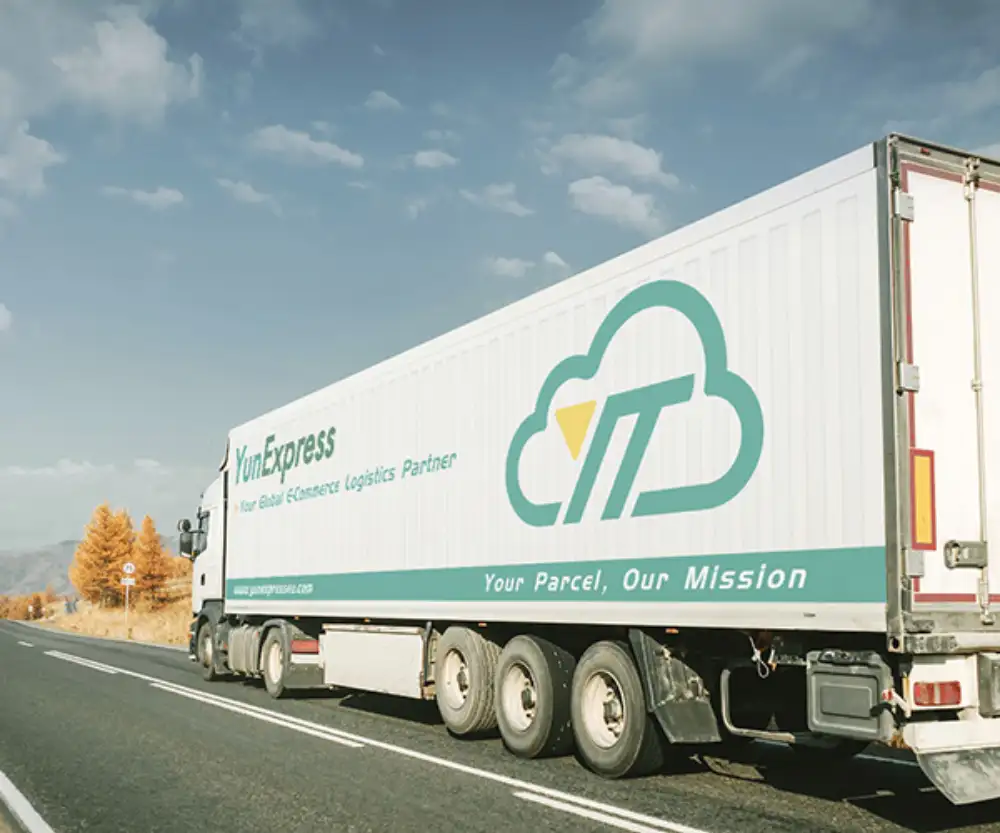 Here's every YunExpress Package Tracking complication. And the BEST ways to solve them.
Problem #1
Using the Yun Express tracking number becomes a nightmare.
This is likely a logistics issue. It occurs when your package information hasn't been uploaded to the system.
Thus, the Yun Express tracking number is NOT TRACEABLE.
Solution…give it time! Wait at least 24-48 hours before using the tracking number.
Problem #2
The Yun Express package is not moving.
There are three reasons why your package is not moving:
Moving Yun Express packages from one facility to another takes 1-2 days
The local carrier had more packages than they could input in a single day
Adverse weather conditions and custom clearance challenges
SOLUTION: Reach out to Yun Express on their official website for clarification.
Problem #4
Package is on its way for 1,2,3,4, weeks, months…🤯
Very common for lost packages or unsent shipments. I double-check every shipment status with my supplier. That means canceling the contract if I find out they have not sent it.
Kindly confirm with your merchant if the package was sent. Or a local courier to confirm the product's delivery status.
How Does YunExpress Work With Amazon In The U.S.?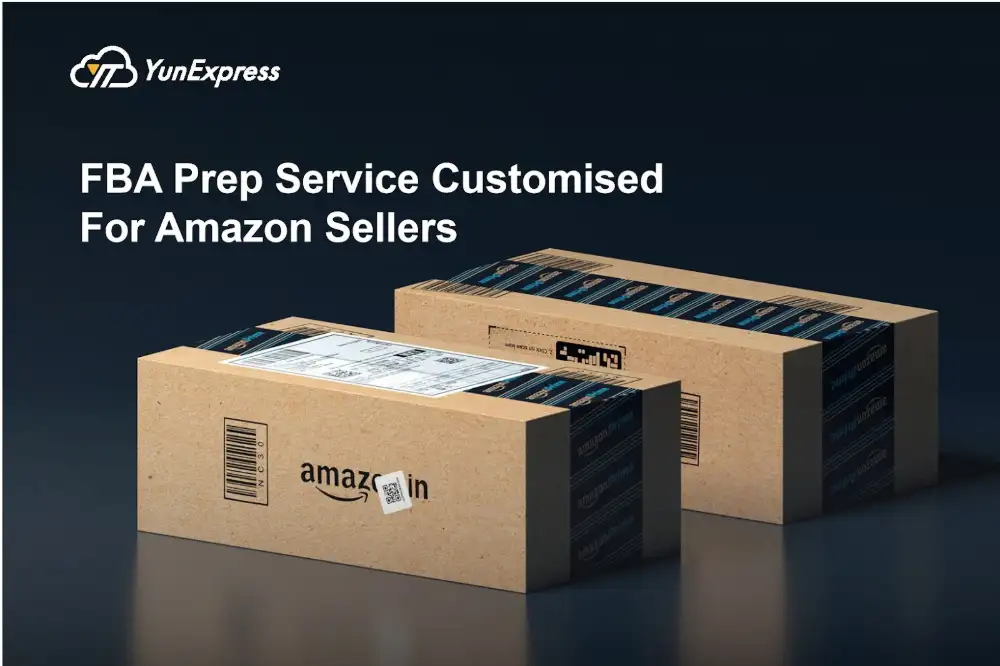 Amazon sellers are some of the BIGGEST YunExpress customers.
That explains why there's an entire US FBA Ocean Freight. A shipping provider that takes care of YunExpress user shipments from Amazon.
The #top 3 functions of YunExpress' Amazon FBA include:
Sorting
Packaging
Delivery
Just send the products to their operation centers, and Amazon handles the rest.
Yun Express also offers reliable traceable solutions to Amazon's warehouse. Hence, you are ALWAYS aware of the package's shipping process.
I personally like going with a shipping company for detailed FBA prep services. I am 100% in favor of inspection and branding by shipping or sourcing agent.
Pros of using FBA services (for YunExpress):
High-quality delivery system: You NEVER have to worry about late deliveries
EXCELLENT customs clearance experience: reduces shipping time
How To Contact YunExpress Tracking?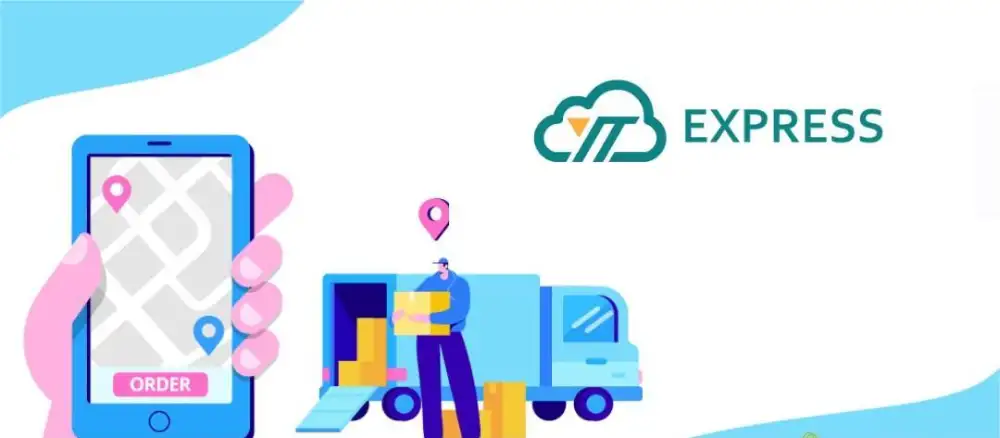 You can contact YunExpress through (China Contact):
Alternatively, visit their office on the 17th Floor, Chuanghui International Center. Shenzhen, Guangdong 518000, C.N.
I prefer to call over email because It's easier to explain in detail. Also, you get an instant response or answer.
U.S. Contact…
Official Email address: [email protected]
Official phone number: (732) 722-8110
Offices: YunExpress Usa Inc. East New Jersey, 1100 Cranbury S. River Rd, Monroe NJ08831.
WARNING: DO NOT contact the main offices on your package's delivery status. Chances are, they don't pass through these offices.
Instead, use a YunExpress tracking number to the shipment's travel status. And only contact YunExpress if you lost the tracking numbers. Or other package-related issues.
Looking to find a reliable Chinese supplier?
As the best China sourcing agent, we help you find factories, get competitive prices, follow up production, ensure quality and deliver products to the door.
Alternatives of YunExpress
ePacket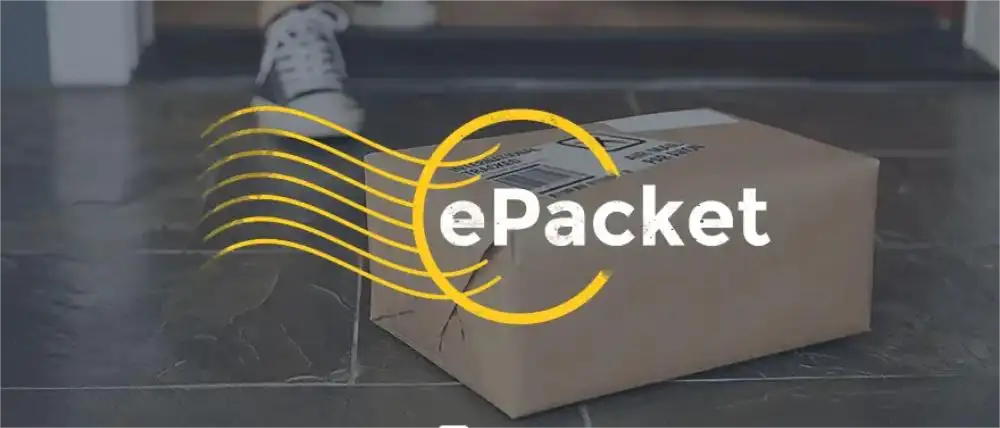 ePacket is an EXCELLENT alternative to YunExpress.
Its estimated delivery time is usually between 10 -20 days. (in the U.S.). And 10-30 days for other regions.
Unlike YunExpress, they have a 13-digit tracking number. Which works perfectly (or maybe better) on various shipping platforms. That includes ePacket, USPS, China Post, etc.
ePacket works similarly to the YunExpress delivery process:
The seller send your package to ePacket
ePacket ships your product to its destination country
They hand over the package to a local transport service
You will receive your package in the shortest time possible
The major downside is that your package should not exceed 4.4lbs. A massive blow if you are a large e-commerce store owner.
Pros
Fast deliveries: Never have to worry about delivery taking months. Helps you to create loyal shoppers for your e-commerce store.
Free returns: Don't like your package? Fine, return it to the seller and get your cash back.
Door-to-door delivery: you get deliveries straight to your doorstep!
CLICK to read our complete guide on ePacket.
CNE Express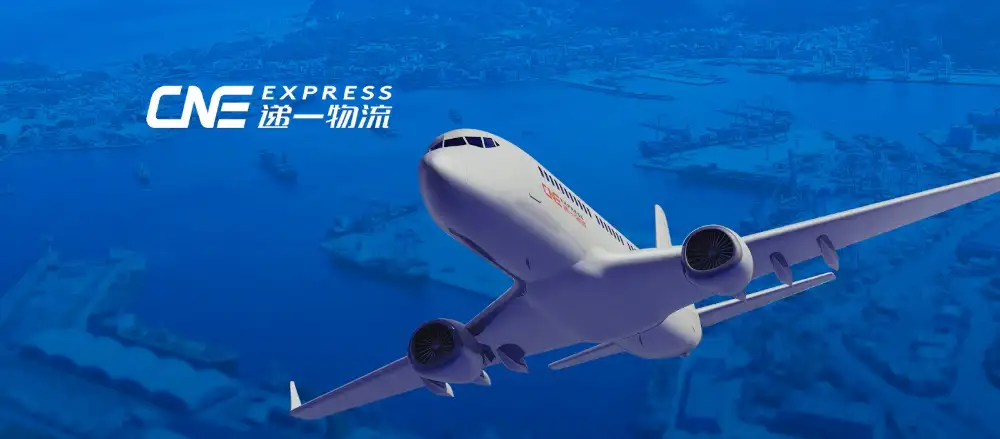 CNE Express is an ultimate logistics service provider. They do all the heavy lifting for you so you can focus on scaling your business.
They have a relatively fast estimated delivery time. That means you'll get your package between 7-12 business days in the U.K. And 15 days in the United States.
Generally, CNE's express delivery is between 3-11 days (for most regions).
What about tracking?
You will get a CNE Express tracking number to monitor each step of the package's journey. Use the tracking number on CNE's official website or a 3PL platform (e.g., Ship24).
Pros
Track all your packages in one place: monitor all products from a single dashboard. Hence, saves you the time and stress of using multiple tracking platforms. All this is made possible by using CNE with Ship24 (a 3 P.L. company).
Multi-language support: CNE Express supports over 16 international languages. So you never have to worry about dealing with Chinese merchants. EVER.
Rich tracking system: CNE has an ultra-compelling tracking management system. It guarantees auto-tracking and timely delivery notification. Thus, you monitor packages right from your couch EASILY.
Yanwen Tracking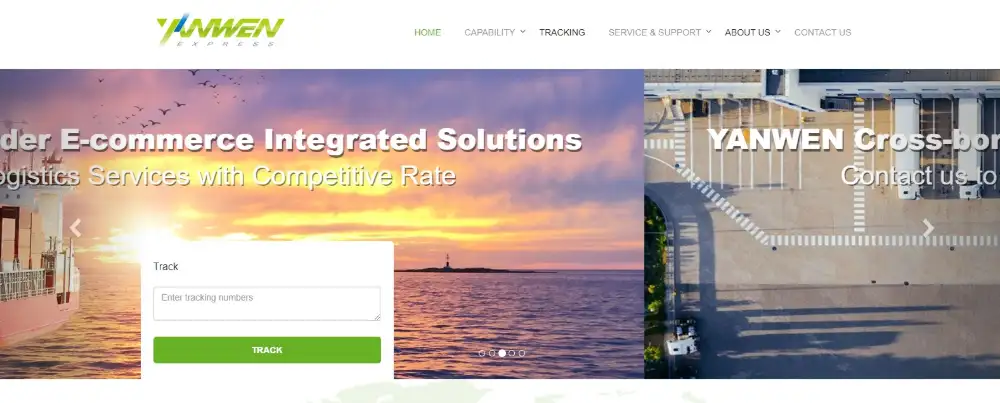 Yanwen Tracking is another great logistics service provider.
We wouldn't recommend it if you want fast deliveries, but its rates are way affordable.
Speaking of delivery speeds…
Yanwen package tracking takes between 16-35 days to deliver.
The good news is that its tracking system works like a charm. You will ALWAYS be part of your product's delivery journey. From the merchant to its destination country.
If we MUST sum it up, we'd say: Yanwen package tracking is the BEST platform. Especially if you want to get your feet wet in the shipping business.
Pros
Multiple options: Yanwen has a TON of shipping options. This includes special line and express air freight. Hence, you only choose one that suits your business and financial needs.
EXCELLENT global coverage: Yanwen has operations in 200+ countries. Thus, you can send and receive packages in most parts globally.
Verdict
So is Yun Express package tracking worth your money?
In our opinion, YunExpress is 100% worth your money. It's the best logistics service provider in 2022.
If you want to ship products from China, YunExpress is the BEST choice. They have fast shipping solutions, and reliable tracking systems. And, of course, affordable shipping rates.
FAQs about YunExpress Reviews
1. How Long a Yun Express package can stay in transit? 
YunExpress package tracking has 3 distinct shipping methods. The standard shipping mode takes up to 3 business days. International express delivery takes about 1-2 days. Or same-day delivery. And the Yun Express economy which takes about 4-6 business days. 
2. Can I track a Yun Express package by address?
No, you can only use the Yun Express tracking number. It shows the real-time package location and status. 
3. How do I know if my Yun Express package is stuck in customs?
You will get a notification showing your Yun Express package is stuck in customs. 
Contact the custom office to get clarifications or clear unpaid taxes. 
4. What companies use Yun Express?
A LOT!
These include UPS Express, Royal Mail, USPS, DHL, and China Post. (And that's half the list).
What's Next
Are you still there? Great!
Let's end this guide by reiterating the following:
YunExpress gives you the best value for your money. (Besides, who wants to spend hundreds of dollars on a whack platform?)
You save up to $200 on a cheap platform. Just don't complain when you haven't received your package in 2 months.
Want to work with Chinese suppliers? Or source winning products for your online store? Perfect! Hit us up on our service pages. And we'll be in touch in NO TIME.
We are sorry that this post was not useful for you!
Let us improve this post!
Tell us how we can improve this post?