Do you want to Automate your Dropshipping Business?
But couldn't find a RELIABLE and REASONABLE Dropshipping Software for Amazon?
Stop Worrying. We've been using the Dropshipping business model to help drop shippers generate revenue for years. And now we share our experience with you.
We found AutoDS as one of the Best Dropshipping Software for ecommerce business. It has over 500M products, a user-friendly interface, and a 14-day free trial. (More on it underneath)
You'll build your own online store easily. Product Inventory management, Supply chain, Automation rules and much more.
Following are the HIGHLY COMPETITIVE amazon drop shippers featuring the best products.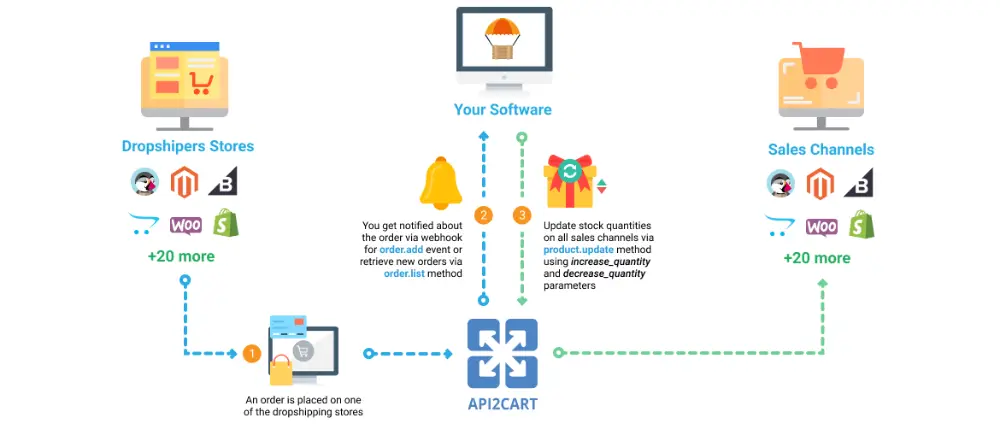 1. Wholesale2b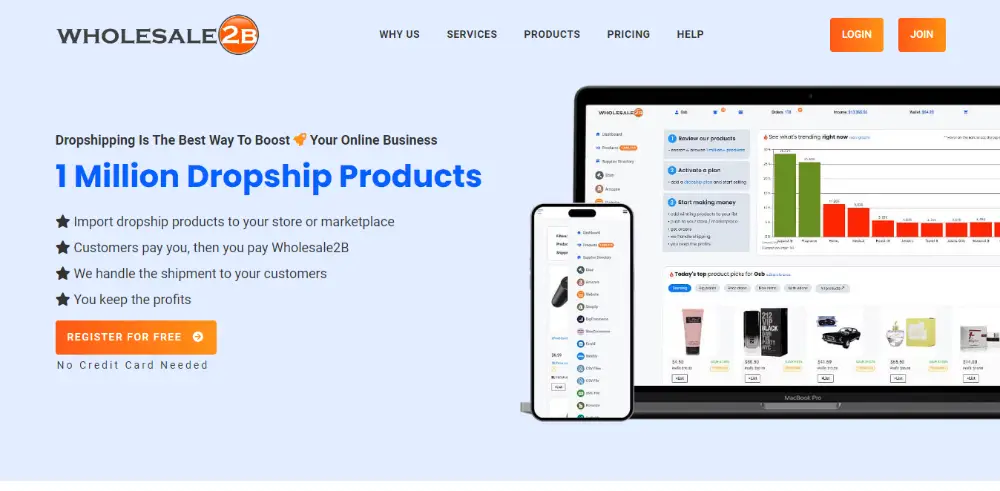 Wholesale2b drop shipper uses Cutting-edge technology for order management. It offers the BEST SELLING PRODUCTS to Get Higher Sales and Profit. It helped me to automate my dropshipping orders without extra work.
Features:
They let amazon sellers integrate with multi-channel MARKETPLACES like eBay and Shopify. You increase your business revenue by multiple folds.
Get a free account at the start to review over 1 million dropship products. More products mean a wide range of options for choosing the best products. And get Higher Conversions.
2. Syncee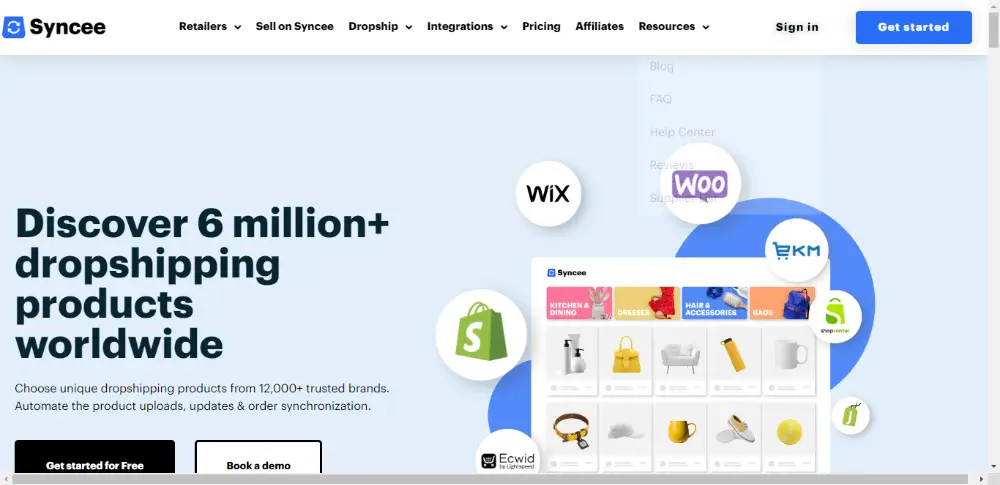 Syncee allows users to grow their brand while dropshipping quality products. That too from the US, CA, EU, AU, and UK with ultra-fast delivery. You explore products from around 400 VERIFIED DROPSHIPPING SELLERS. Your Dropshipping Store gets recognized because of the fast response and quality products.
Features:
It offers powerful tools to sell. And provide products to online retail businesses by arranging products into YOUR CATALOG.
You get customized PRICE MARGINS with a specified structure with Automated working. It works in your favor so you Expand your brand effortlessly.
You also avail the free 14-day trial. And get the most out of it regarding productivity and revenue.
3. Hustle Got Real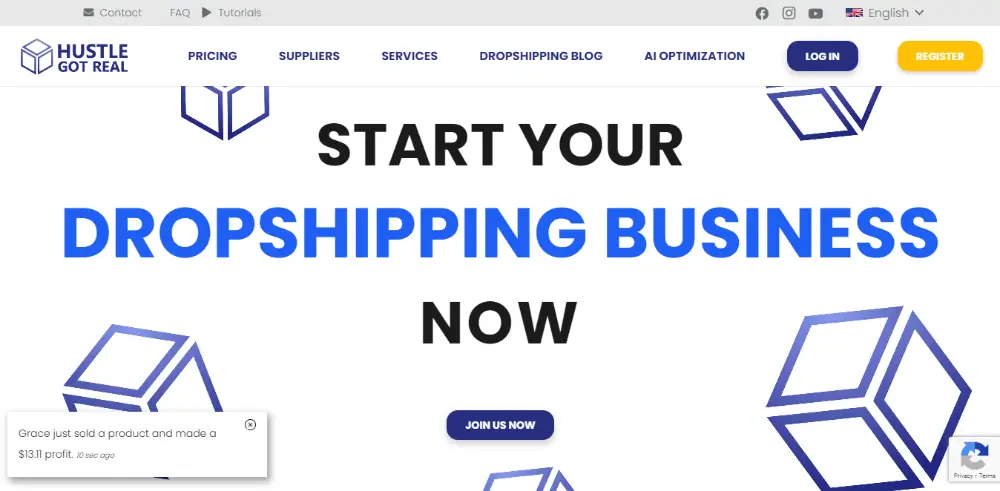 Hustle Got Real dropships hundreds of products with Facebook, eBay, or Amazon. I use them to manage my multi-channel Dropshipping. It offers a WIDE SPECTRUM of functionalities. These include automatic orders, stock monitoring, and list extension. Better CONVERSION RATE!
Features:
You Grow your business with the BEST products from their listed ones. All you have to do is register on Hustle Got Real and process your orders.
You get more orders as you process the previous ones quickly.
They support AUTO-ORDERING from several profitable suppliers. You get 10 free listings initially.
4. Spocket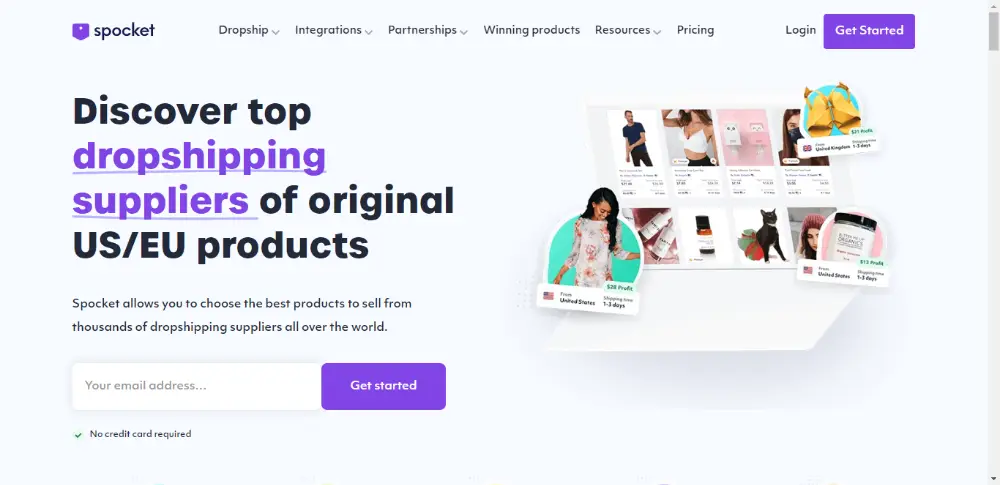 Spocket allows users to choose the best products for their ecommerce store worldwide. It integrates with Shopify, BigCommerce, Wix, and WooCommerce. As 80% of your buyers are US and UK-based, Spocket helps to deliver the products immediately.
Features:
You get offers for print-on-demand collections at the CHEAPEST PRICES. They send products with your brand's logo, customized designs, and name.
It increases your Brand Identity and establishes you as an Authoritative store.
They offer a free trial to entrepreneurs like Yourself. You get familiar with its dashboard. And use it to its full potential for MAXIMUM GROWTH and OUTPUT.
5. AutoDS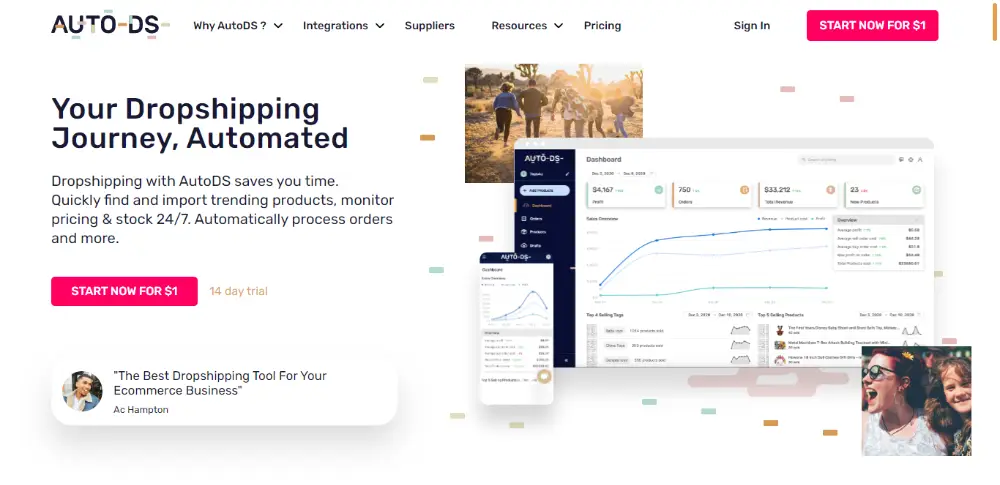 AutoDS is one of the best and most high-rated Amazon dropshipping software. Offering over 87,000 plus supported entrepreneurs and 500M+ products. Choose the ones according to your niche and start Building your brand. Their pricing structure is also very reasonable, increasing my profit margin.
Features:
Saves time with the automatic processing of orders with price monitoring. Automatic systems allow better revenues and easier ways to maximize profits.
#1 option for Dropshipping Business Owners nowadays. It eases PRODUCT RESEARCH by comparing hundreds of BEST SELLING DROP SHIPPING PRODUCTS.
You start its subscriptions with a 14-day free trial. Afterward, buy any one of their packages. And start building a reputable and well-known brand for a Hefty income.
List of Amazon Dropshipping Software
| | |
| --- | --- |
| Amazon Dropshipping Softwares | Services Offered |
| AutoDS | Get access to over 500 Million products. |
| Wholesale2b | Leading dropshipping website features around 1 million USA-based products for sales channels. |
| Syncee | Automated Amazon dropshipper. Features products from fulfillment centers of hundreds of US, UK, and Europe-based suppliers. |
| Hustle Got Real | Beginner-friendly software that works with US and UK-based Dropshipping suppliers. |
| Spocket | It is a Popular dropshipping marketplace used by over 100,000 entrepreneurs. |
| Inventory Source | Its premium 'dropshipping tools' feature millions of wholesale products. With over 10 sales channels and hundreds of US-based companies |
| DSers | It is a top-rated software specially designed for AliExpress. It lets you allow millions of AliExpress products. |
| SkuGrid | One of the original dropshipping solutions with the largest collection of selling channels. |
| AliDropship | Most popular platform for dropshipping AliExpress products. It got featured in Forbes Magazine and Fox News. |
| Importify | Cutting-edge drop shipping software lets buyers import products from dozens of suppliers. |
| AppScenic | Featuring 500,000 top-notch suppliers, AppScenic is the most advanced automation rule. It usually dropships from the US, UK, EU, and China. |
| BeGlobal | Features more than 1 million dropshipping products from US-based suppliers. Also offers super-fast delivery times. |
| SaleHoo | Amazon drop-shipping software connects merchants with pre-vetted business holders and reliable suppliers. Featuring over 2.5 million products. |
| Modalyst | One-click automation dropshipping software that integrates with Shopify. |
| Doba | Features thousands of products from multiple suppliers with the latest trends. |
How To Start a Business On Amazon Using Dropshipping Software?
Prefer starting your new store with the help of an amazon drop shipper or third-party sellers. Instead of investing in inventory management, sell products online with the dropshipping process.
Select your niche
You must choose a specific niche from the product category to excel in your entire business. Also, prepare your business model in advance. It saves your sales channel from the hassle of overhead costs. If my competitor has more reviews and trusted ratings, I have fewer chances to succeed. So I TRY to find products & competitors with fewer ratings & good price margin.
Look at what your competitors offer
Before starting online sales, thoroughly Research Competitors and know what your customers demand. Look at what other merchants are selling, and always keep yourself ahead of other sellers.
Choose the best Amazon dropshippers
Find potential suppliers to dropship their products for their online store. Stop worrying about order fulfillment! Amazon Dropshipping's profitable features include automation tools, shipping labels, and barcode scanning. It also offers external packaging, packing slips, and a reliable fulfillment method.
Create an online Amazon store
Create a Shopify store and your own website without worrying about order processing. Prepare an Amazon Seller account. Answer everything that your customer questions and provide your customers with mandatory satisfaction.
Work on marketing
Marketize your products through various platforms. And let everyone know that you're selling on Amazon. Though this will be time–consuming, it is worth doing as an Amazon seller.
Optimize listings with Amazon
Start listing analytics to keep 'tracking information' of business metrics. Increase your rank in search results by optimizing listings of product data. I use more keywords & optimized words to increase my rank. It also helps my customers to discover my product. 
We can Made Drop Shipping from China Easy
Leeline Sourcing is to help Shopify & small businesses sourcing products from China and build your branded business.
FAQs about Drop shipping Software For Amazon
Can you automate Amazon dropshipping?
Yes, many drop shipping software work fully automated or semi–automated in processing orders. Automated process saves a lot more time than the manual processing of orders. Hustle Got Real is a fully-automated software. Automation makes DROPSHIPPING ATTRACTIVE!
What is the best software for dropshipping?
Wholesale2b and Syncee rank as the top dropshipping software for US-based sellers. They integrate with selling channels like eBay, Amazon, WooCommerce, and Shopify. Besides these, Hustle Got Real and Spocket are some of the BEST drop shippers.
How much does drop shipping software cost?
Although the fee is not fixed, it varies according to the software used. And the number of products imported via the software. For the idea, Hustle Got Real costs around $27 per month for 300 listings. You get a free procedure before getting a subscription for most solutions. 
What's Next
Dropshipping Software for Amazon can be a huge help if someone puts them to efficient use. Use the steps mentioned above to start selling on Amazon in no time.
But if you are still confused about the whole process. And need someone to Mentor you on the way to success.
Leelinesourcing is your best bet. Contact us Now. We provide IMPECCABLE Dropshipping services worldwide at the lowest rates.
Do you want a successful import business?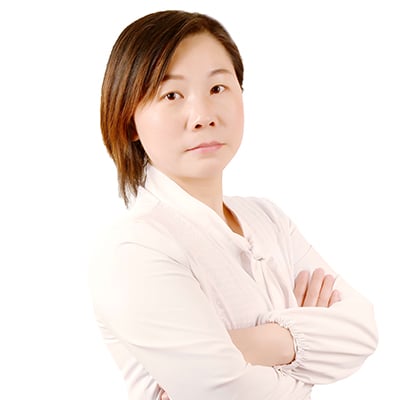 Hey, I'm Sharline, co-founder of LeelineSourcing. We've helped 2000+ customers import from China.
Do you want a better price on product or shipping?
We are sorry that this post was not useful for you!
Let us improve this post!
Tell us how we can improve this post?