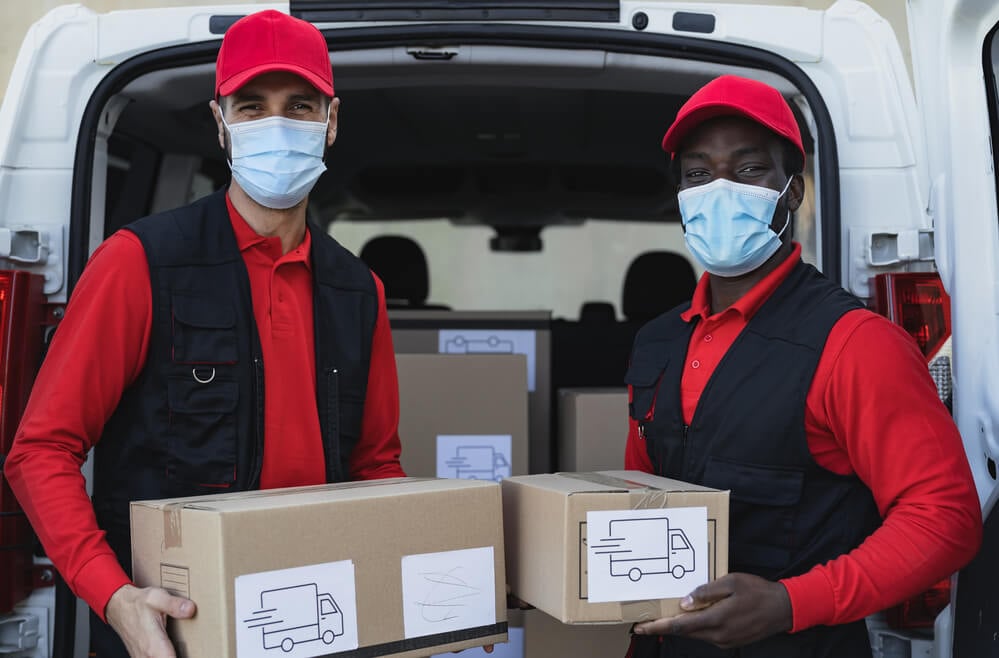 In a report assessing the impact of Covid-19, the international network of consulting firms, Deloitte reports that "the pandemic is rapidly changing our behavior toward online channels."
The firm adds that this is a shift "likely to stick post pandemic."
For those running some kind of e-commerce business, in dropshipping, Fulfillment by Amazon (FBA), or warehousing, this is excellent news.
Is the forecast by firms like Deloitte that shoppers' habits will change forever accurate?
We looked in the direction of the numbers to get our answer.
In this article, we present the latest e-commerce statistics we could find.
We find out how many e-commerce sites exist in 2021, the percentage of global sales that happen online, the percentage of goods purchased from China using e-commerce platforms, and other related information.
Helping Individuals and Decision Makers Make Informed Decisions
It's important to note that the statistics we provide below are mostly estimates. They are based on different definitions of the idea of e-commerce. For instance, some organizations base their estimates on any products purchased online, even if the payment is made in cash on delivery. Others will exclude bill and tax payments, gambling, and airline ticket sales.
A business that may be considered an e-commerce firm in one set of statistics may not be included in another. Therefore, we present the numbers below not as absolute figures but as an indication of the direction in which e-commerce is moving. We hope that they will help individuals and decision-makers in this sector make more informed decisions.
How Many E-commerce Sites Are There in 2021?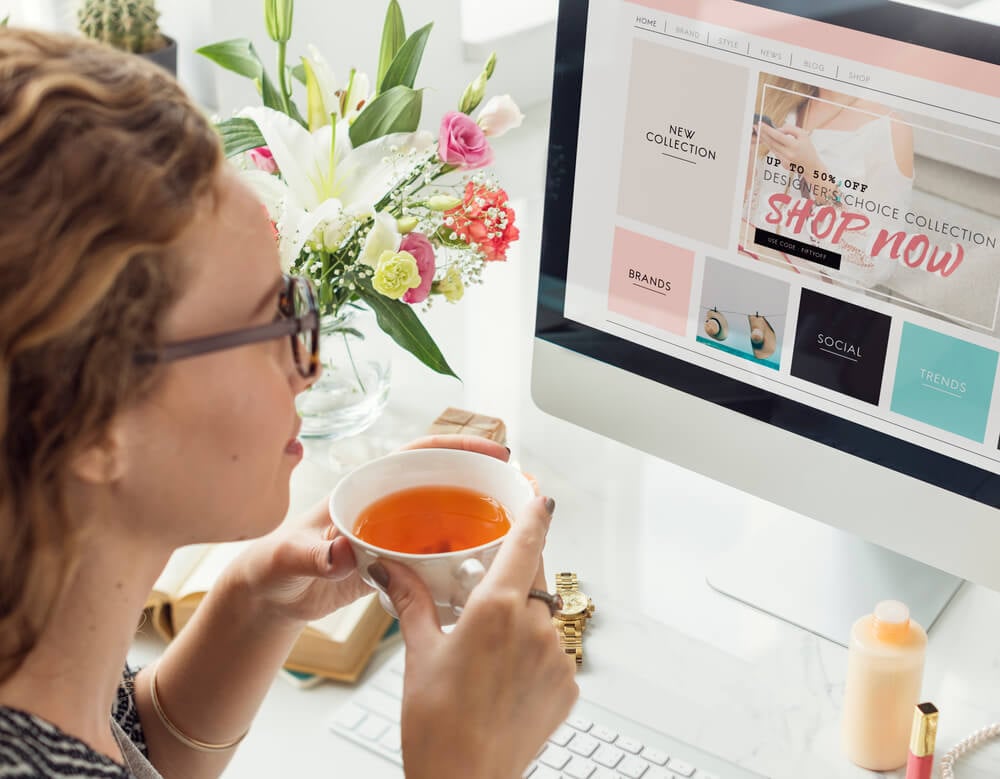 Estimates indicate that there are between 12 million and 24 million e-commerce sites in the world.
To say that there are between 12 and 24 million e-commerce sites worldwide is an indication that it can be challenging to say what an e-commerce site exactly is. For instance, some may want to set a threshold providing an idea of the revenue a website should make before it calls itself an e-commerce site.
The e-commerce research website PipeCandy.com estimates that there are between 2 million and 3 million e-commerce companies in the world. This could be because the site defines the idea of an e-commerce site differently from those who put the number in the 12 to 24 million range.
PipeCandy.com says that it supports its number by tracking over 1.3 million websites and building its own "natural language processing, and machine learning models to understand what each company does and bottom-up aggregate the insights."
According to Statista, the number of people buying goods and services online in 2021 will be over 2 billion. It is expected that these numbers will lure more companies into the e-commerce sector. Therefore, it can be expected that the number of companies selling goods online will increase to meet this growing demand.
What Percentage of Global Sales Happen Online?
To get an idea of the percentage of global sales happening online, we started by determining the number of people in the world today: 7.8 billion. Let's go by Statista's numbers that over 2 billion people will be buying goods and services online in 2021. We could say that a little over a quarter of global sales will happen online.
What Are the Top Reasons People Shop Online?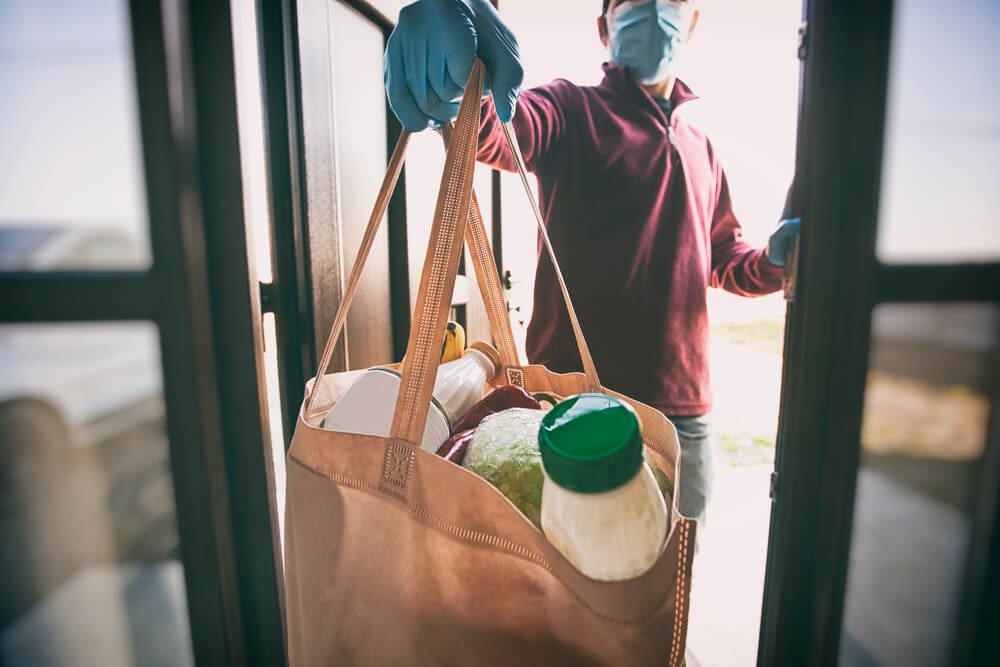 If this question had been asked in November 2019, we would have scratched our heads looking for various reasons. However, following the restrictions imposed by many governments worldwide, one of the leading reasons people shop online today is that shopping from a brick-and-mortar store has become dangerous due to the risk of becoming infected with the coronavirus.
Orbelo.com, the learning material provider in the e-commerce area, lists some reasons people prefer to shop online. The leading reason is that online shopping provides free delivery. Other people like that goods can be returned easily, while others say they take advantage of other buyers' reviews.
What Is the Largest Group of Online Shoppers?
If e-commerce businesses are to provide the best service to their customers, they must know who those customers are.
The digital distributor of business press releases, CMSWire.com, quotes Statista, which reports that "the largest group of digital buyers in the US were millennials aged 25 to 34 years in 2020. The second-largest group was 35- to 44-year-olds."
The numbers above show that it is generally the younger people shopping online. This could be because this group is more comfortable with online technologies. After all, they have used them for most of their lives.
What Are the Biggest Ecommerce Markets in the World?
There are no prizes for guessing the answer when it comes to the question of the biggest e-commerce markets in the world. Business.com provides a list of the top ten e-commerce markets in the world for 2020. The top five include the world's two biggest economies.
Here are the top five countries at the forefront of the global e-commerce market in 2020:
1. China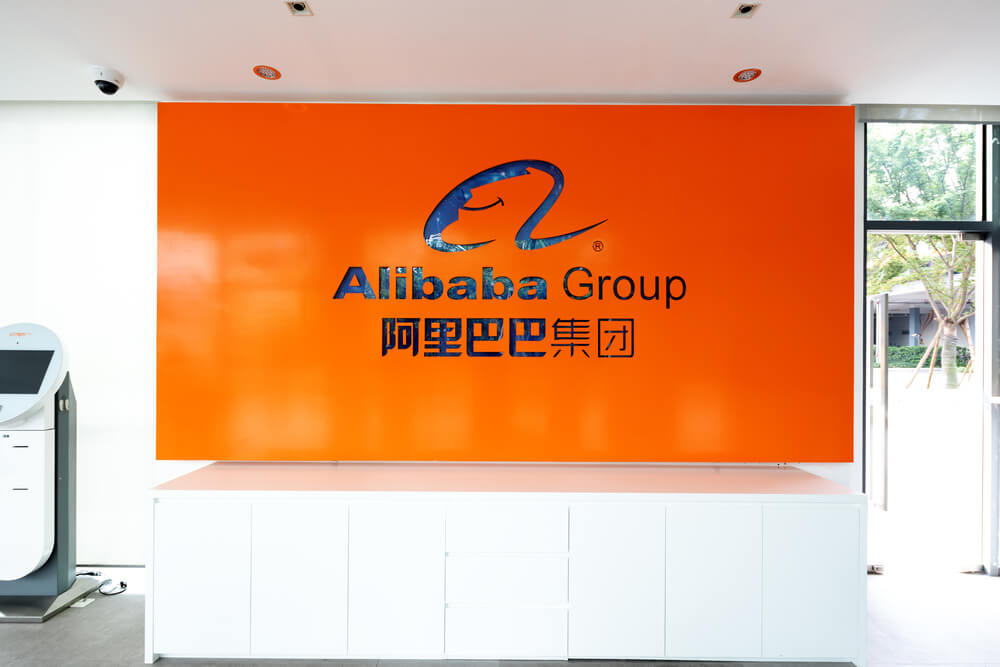 With annual online sales amounting to $672 billion, it's easy to understand why China is at the top of the list. Business.com reports that the country's e-commerce market is led by Alibaba Group subsidiaries, including Alibaba.com, Taobao, and Tmall.
In China, e-commerce sales constitute about 16% of the total retail sales.
2. United States
The United States takes the second position among the major e-commerce markets in the world. Annual online sales in the country totaled $340 billion. In the US, the leading companies driving e-commerce sales include eBay and Amazon.
As a proportion of total sales, e-commerce accounts for 7.5% of the country's total retail sales.
3. United Kingdom
Sitting in the third position is the United Kingdom. Business.com reports that the UK saw annual online sales of $99 billion in 2020. An estimated 14.5% of retail sales in the UK took place on e-commerce platforms.
4. Japan
It's not surprising that an economic powerhouse such as Japan can make it into the world's top five leading e-commerce markets. Business.com reports that Japan is most powerful in the m-commerce sector (mobile commerce).
Japan's annual sales amounted to $79 billion in 2020, representing about 5.4% of total retail sales.
5. Germany
Europe's biggest economy takes the fifth position among the biggest e-commerce markets in the world. According to Business.com, that the size of the e-commerce market in Germany is primarily driven by the substantial presence of Amazon in the country.
German's annual e-commerce sales are estimated at $73 billion. The proportion of retail sales that took place on e-commerce platforms in the country was 8.4%.
What Percentage of Goods Sold in Ecommerce Come From China?
China is the leading e-commerce market globally, but how much merchandise does it send to the rest of the world. The latest figures we found show that China is responsible for 50% of global online transactions.
China's contribution to global e-commerce is driven by giants like the Alibaba Group Holding Limited. According to PricewaterhouseCoopers (PWC), China's exponential progress in the e-commerce sector "is driven by its mobile-first consumer behavior, innovative social commerce model, and trusted digital payments infrastructure." Adding "eCommerce is the clear growth story."
The idea that "eCommerce is a clear growth story" in China is supported by the Peterson Institute for International Economics, which reports that "online sales of physical goods have grown by 6% during the lockdown imposed to combat the COVID-19 virus outbreak."
What Is the Preferred Payment Method Globally for Online Purchases?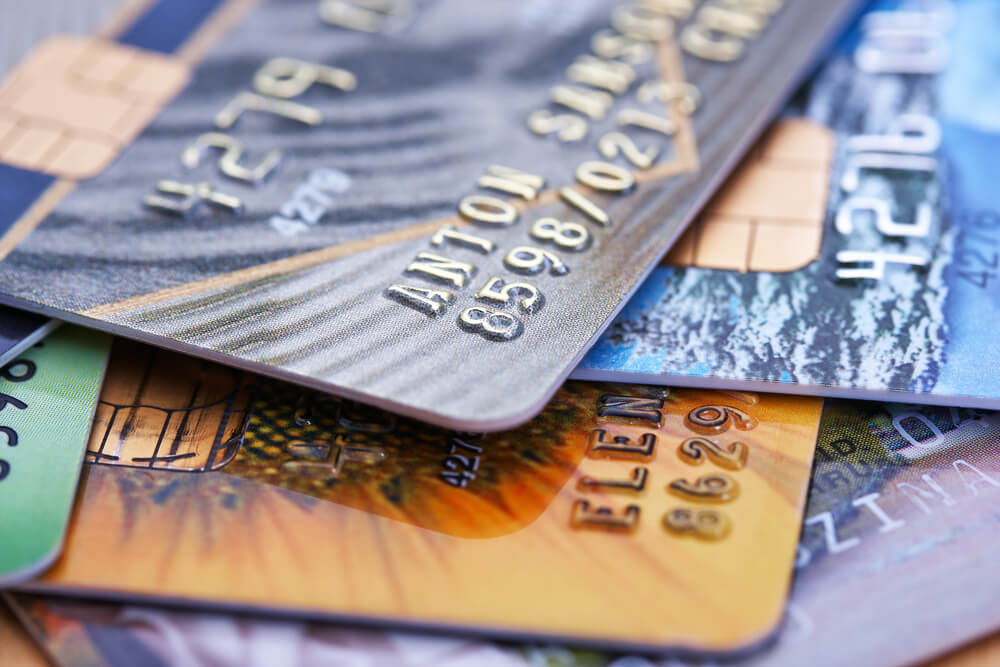 Our research shows that the credit card is the leading payment method preferred by most individuals buying from e-commerce stores. According to Statista, 42% of shoppers in online stores indicate that they prefer to pay using their credit cards.
An analysis of the payment trends shows that preferred payment methods differ by region. For instance, Kinsta.com (a WordPress hosting provider) reports that in Western Europe and China, the most preferred payment option is digital methods. On the other hand, e-commerce shoppers from Africa, Eastern Europe, and the Middle East prefer to pay on delivery.
What Percentage of Online Buyers Purchase Through Their Mobile Phones?
The mobile phone has indeed become an extension of us. Statista reports that "in 2021, 53.9 percent of all retail e-commerce is expected to be generated via m-commerce." This can be credited to the ease with which consumers can download applications that facilitate purchasing goods from e-commerce stores from anywhere.
What Is the Fastest Growing Ecommerce Market in the World?
According to the provider of insider e-commerce intelligence, eMarketer.com, the fastest growing e-commerce retail market in the world is Latin America.
Like in other regions of the world, the growth in e-commerce in Latin America has mainly been driven by the forced lockdowns in many countries across the world due to the pandemic.
eMarketer.com reports that Latin America's retail e-commerce sales grew 36.7% in 2020. It also says that nearly $85 billion exchanged hands in e-commerce sales in the region. To put this into perspective, you need to look at the growth in retail sales in the period before the pandemic took hold. In the last quarter of 2019, e-commerce sales were expected to grow 12.5%, and 19.4% in the first half of 2020.
When it comes to the specific countries driving growth in the various regions of the world, the top five countries include two of the world's most populated countries: China and India.
The provider of e-commerce intelligence, market place management, and sales optimization, Pattern.com provides a list of the top five fastest-growing e-commerce markets in 2019:
Mexico grew by 35%.
India achieved a growth rate of 32%.
The e-commerce market in the Philippines grew by 31%.
As expected, China makes it into the top five list with a 27% growth.
At number five is Malaysia, with a growth rate of 22%.
What Are the Most Popular Ecommerce Platforms in the World?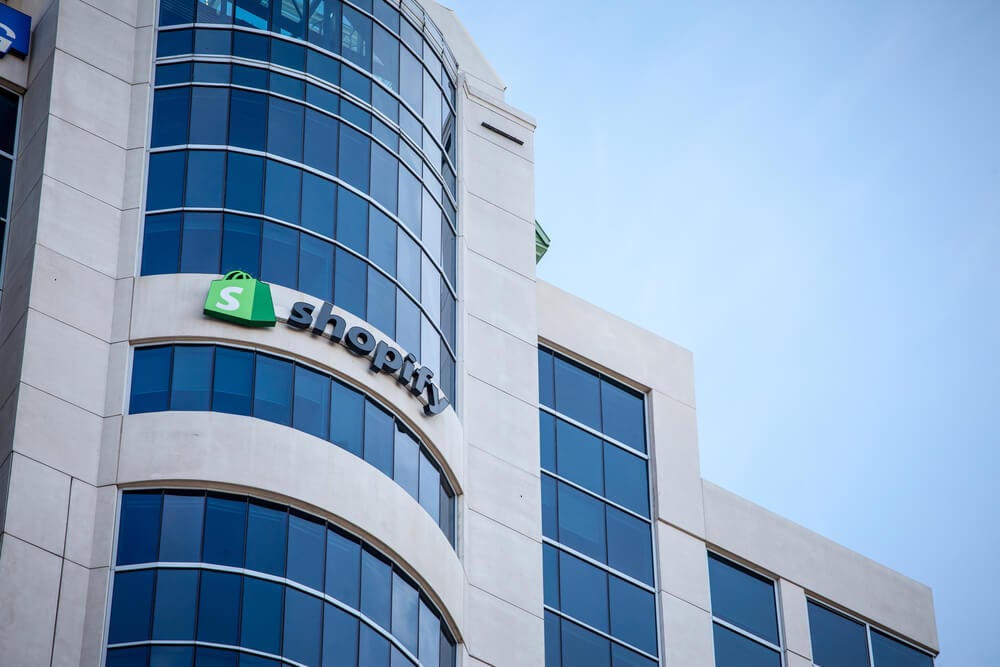 For the millions of e-commerce websites to conduct their business, they need platforms. Such solutions provide the software that makes it possible to sell and buy online. These platforms have several features, of which the search, basket, and payment features are the most important.
Here are some of the most popular platforms many e-commerce businesses use:
WooCommerce: Estimates indicate that WooCommerce is used by over 4.4 million websites, accounting for a little more than 28% of all online stores.
Square Online Stores: There are an estimated 2 million stores on the Square Online Stores platform.
Shopify: As of January 2021, Shopify facilitates business for over 1 million companies spread across 175 countries.
Tips for Finding a Sourcing Agent in China
Suppose China is the leading e-commerce market globally. In that case, it's only natural that players in the e-commerce area will be looking more in China's direction in the future. However, navigating the Chinese business environment can be challenging for business people from other countries, particularly the West.
You can make your life easier in China by working with a sourcing agent in the country. They can help you get quality goods at lower prices. After all, they know the business environment and the language to negotiate a good deal on your behalf.
Here are some tips for finding a sourcing agent in China:
Find an agent-based in China with experience in the country, which they can prove through references.
Just because someone has an office in China doesn't mean that they understand its business environment and culture. Therefore, you would want to find someone with a fair understanding of both the Chinese culture and your culture (including language).
Is the agent a specialist in sourcing the goods that you supply? The answer must always be a yes.
Sourcing goods across countries can present some legal challenges in areas such as customs clearance. Thus, you would want to work with an agent who understands what the law requires from them to conduct business in China.
Is the agent clear about the cost of their service? Some agents have hidden fees that keep being added to your bill.
The sourcing agent also needs to help you with warehousing for your products for a reasonable period at a reasonable cost.
You will not be there to inspect the products you source from China. This is why your sourcing agent should help you audit your suppliers and inspect each product after the purchase.
We are sorry that this post was not useful for you!
Let us improve this post!
Tell us how we can improve this post?