Searching for sites like Alibaba is an EXHAUSTING chase. Lots of platforms promise you high-quality products. Only to give goods that don't meet your expectations.
I've contacted thousands of China suppliers over the decade. I know how to differentiate a legit wholesale platform like Alibaba from a fake one. This article lists the top 20 sites like Alibaba. Never risk being scammed again.
The best Alibaba alternative? That's Leelinesourcing! This company sources the best wholesale products. Perfect for your branding. You always have goods to sell to your customers!
Keep reading to source the CHEAPEST products for your business!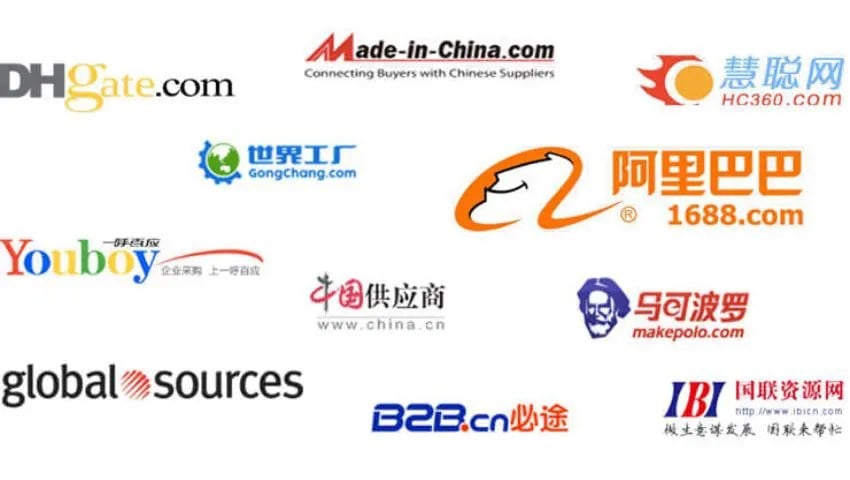 Advantages Of Importing Products From China
You can find suppliers around the world. But the fundamental question is why one should import from China. Here is why:
Price Of Goods Is Very Cheap
Products are very cheap and available at wholesale prices because the Chinese government provides a lot of subsidies for industries like low-cost electricity.
So, Chinese sellers provide you a chance to obtain up to 10X profit.
China Offers You Unique Products
Manufacturers or suppliers try to bring innovations in their products, resulting in unique or rare goods. You can grab this opportunity by selling these products in your country.
There is a massive profit margin (up to 100-1000%) if you are shipping from China. You can resell Chinese products in your domestic market to get your return.
Besides, you can also set the price of your products, which ensures you a profitable business. And this is the tremendous advantage of importing from China.
If you are the first one importing from China, you are authorizing a great opportunity to others who want to resell your products.
In this way, you can become a supplier of Chinese imported products.
Best And Top Alibaba Alternatives Sites
I've tried over 50 wholesale websites with over 10 years of sourcing experience. Here are the best Alibaba alternatives I've found.
1. Alibaba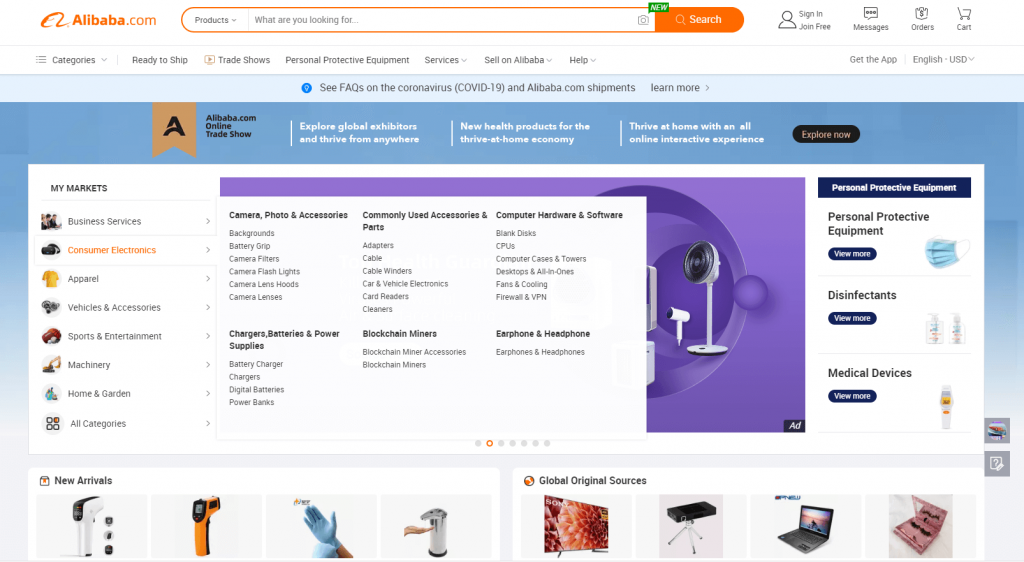 Alibaba, founded by a teacher Jack Ma, started working in 1999. Alibaba commenced working as a peer-to-peer platform, connecting businesses to businesses, consumers to consumers, and businesses to clients. It is one of the most popular online sites for e-commerce businesses.
Three sites perform these functions, i.e., Taobao (consumers to consumers), Tmall (businesses to consumers), and Alibaba (business to business).
The platform of Alibaba connects businesses to global manufacturers. These websites also help search suppliers and have them in their town on time.
So you can say that Alibaba is connecting wholesales, mainly China-based, with more than two hundred businesses around the globe. Alibaba is a B2B where sellers sell wholesale products in bulk so that companies can replenish their inventory. You can find every type of supplier comprising industrial suppliers.
Pros
Cons
1. Several suppliers online are available
2. Supply a large number of products
3. Product categorization
4. A friendly environment
Charge high commission
2. LeelineSourcing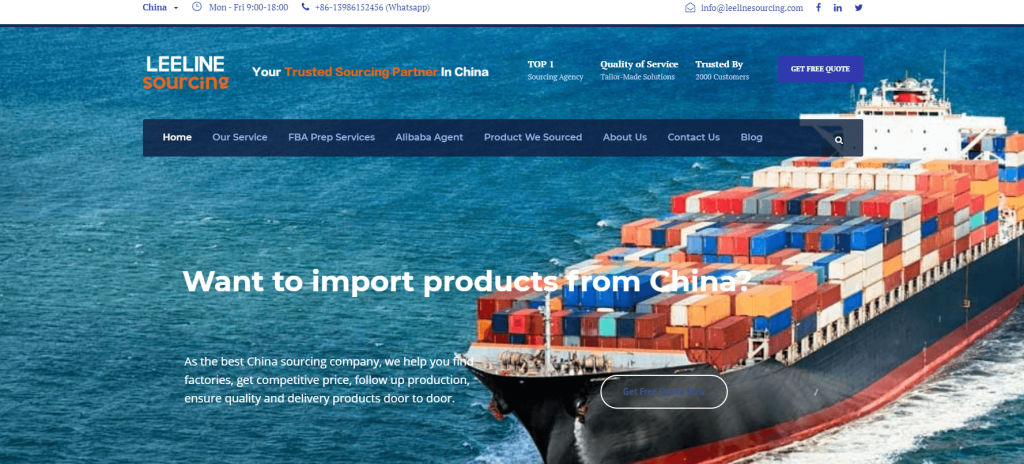 For you, as a new importer, the Chinese marketplace can be like a gold mine, where you can find every new product and can get a chance to become rich. But when searching for a sourcing agent as a beginner, you might encounter scams without the availability of qualified suppliers.
Now you will need a trustworthy sourcing agent. Leeline sourcing is the best Chinese sourcing agent and one of the promising alternative sourcing platforms. It has been working and serving humanity for the last ten years.
With its expertise, Leenline sourcing can provide you with the right suppliers at a low cost with lesser chances of scamming. You can find and order any product at Leeline sourcing without any doubt.
It is involved in several sourcing businesses. These websites of Alibaba alternatives help you grow and bring your business to the international level.
Leeline sourcing helps you to find products of exceptional quality at affordable prices.
Pros
Cons
1. Best price directly from Factory
2. Factory audit before shipment
3. Shipping at the best rate
4. Free one month warehouse storage
5. Supplier database feature
Deals with small or medium businesses only
3. Global Sources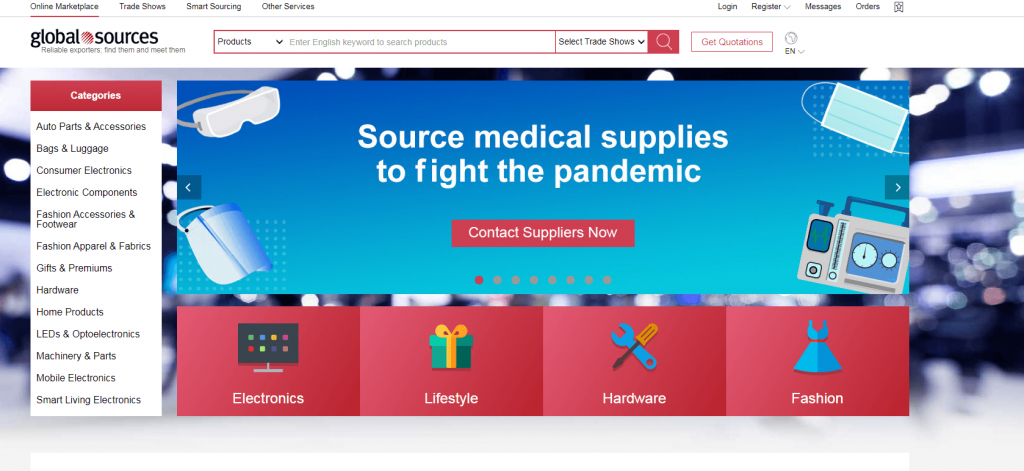 Merle A. Hinrichs and C. Joseph Bendy introduced Global Sources in November 1970. Global sources have been operating as a trustworthy B2B business platform for the last forty-nine years.
Global sources as one of Alibaba alternatives, are a media company that facilitates trading among Chinese companies and the whole globe through trade shows such as online marketplace, GlobalSources.com/exhibitions apps, and magazines.
The first magazine published by Global Sources was Asian Sources magazine. In 1996, this company launched its first business-to-business program, Asian Sources Online. During the same year, Global sources also inaugurated their monthly CD-ROM to support the company business publications.
Now, the company is serving up to one million international buyers, including nighty five top retailers. The Global sources try to obtain the complete information of the company and product to facilitate the overseas markets.
Pros
Cons
1. Low cost
2. Products not available in hometown
3. International business exhibitions
4. Involvement of print media (magazines)
5. Trade shows to promote inventory
Difficulty in the supervision of products
4. Made-in-China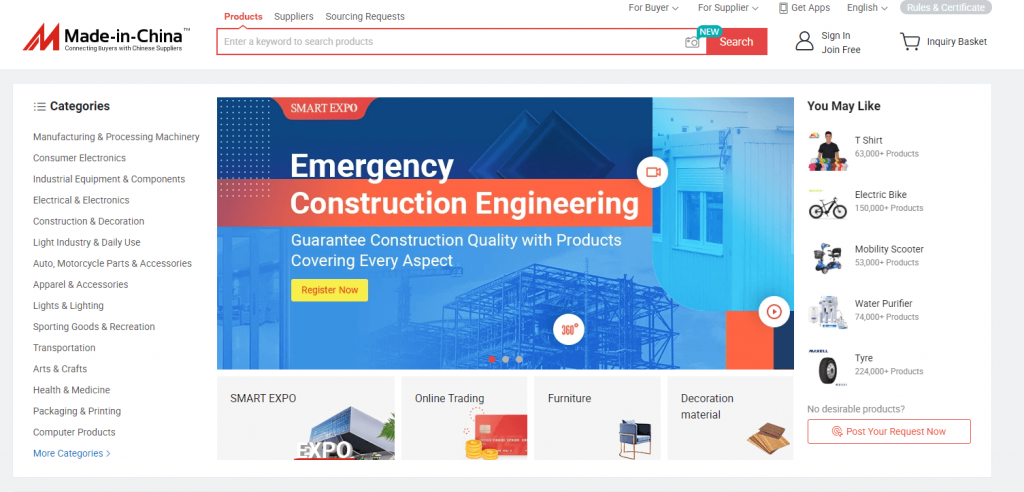 Focus Technology established Made-in-China in 1998. The Mission of this organization is to facilitate the buyers and Chinese suppliers at the global level.
There are many China wholesale suppliers in the site of Made in China. It provides a chance for traders to connect, communicate, and work in a friendly environment. Most sellers here are quality sellers.
It provides authentic input regarding Chinese products and attempts to develop effective and efficient communication among buyers and local suppliers. This site also provides its services to non-English countries equally. It is a multi-linguistic business platform communicating in ten languages.
Pros
Cons
1. Specialist manufacturers
2. Better gross profit
3. Fastest shipping
4. Scalability
Intellectual property risk
5. DHGate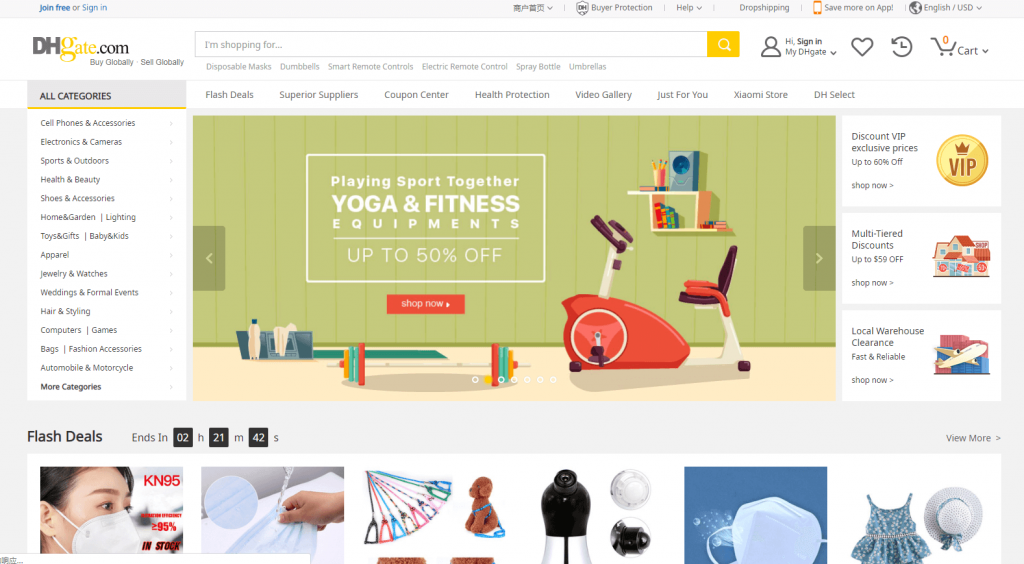 To list sites like Alibaba, dhgate must be counted among them. At the end of 2017, this company registered more than 1.7 million suppliers and almost 7.7 million products and 15 million buyers from 222 countries of this globe.
Ministry of Commerce has allowed it for foreign trade. It is the fundamental demonstration unit by the E-Commerce Management and Certification Center.
DHgate is the first online marketplace available 24 hours a day and seven days a week. This website gathers small and medium-sized suppliers from China to provide small and medium-sized buyers services. Being a B2B electronic commerce platform, DHGate delivers credible and professional information.
Pros
Cons
1. Support multiple payment channels
2. Introduces online financial services
3. Developed the services for foreign trading
4. Developed the integrity and security
Difficult to control product quality
6. HKTDC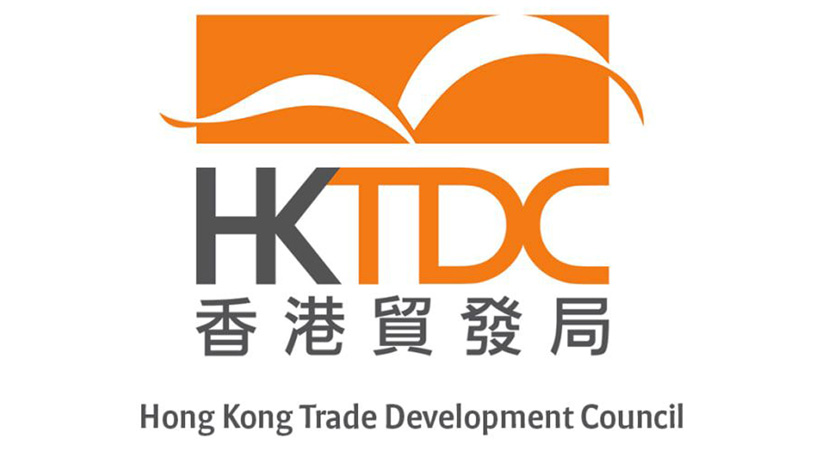 Hong Kong Trade Development Council has been working in the market since 1966 to assist, develop, and promote the trade of Hong Kong businesses.
This company has almost 50 offices all over the globe, including 13 Chinese offices. HKTDC promotes Hong Kong as a two-way international investment and makes it an online business hub.
This company used to organize international conferences and exhibitions. Hong Kong Trade Development Council wants to create business opportunities for small and medium-sized enterprises to explore in global markets.
HKTDC as the sites like Alibaba, also tries to keep its customers up to date. For this purpose, the Hong Kong Trade Development Council provides product information through research reports, trade publications, and digital news channels. Whether you are looking for a Diamond supplier or other dropshipping services, it has numerous suppliers to help you find products.
Pros
Cons
1. Services
2. Financial center
3. Experience
4. Low taxes
Linguistic issues
7. AliExpress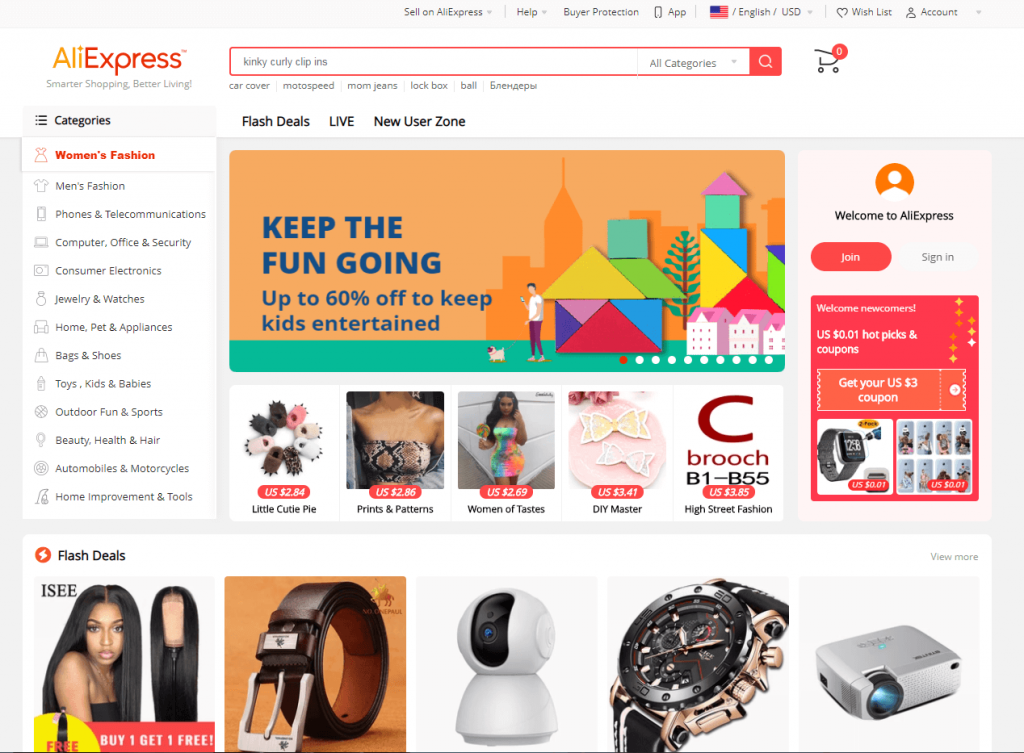 Alibaba Group introduced Aliexpress in 2010 as a business-to-consumer platform. Many people uesd to ask: Is Aliexpress safely?
Aliexpress sells wholesale products to foreign traders and local brands. Aliexpress is an electronic commerce platform but does not sell products directly to consumers.
The most intriguing thing is that this website does not allow the consumers of China to buy from this platform.
Foreign companies or individuals cannot open stores in China using this platform. It has the same benefits as Alibaba entailing the same products but some restrictions for sellers.
Pros
Cons
1. Low prices with best suppliers
2. Free shipping
3. Protection for buyers
4. Provides security for online payment
5. Regular supplier audits
Delay in shipments
8. Tradewheel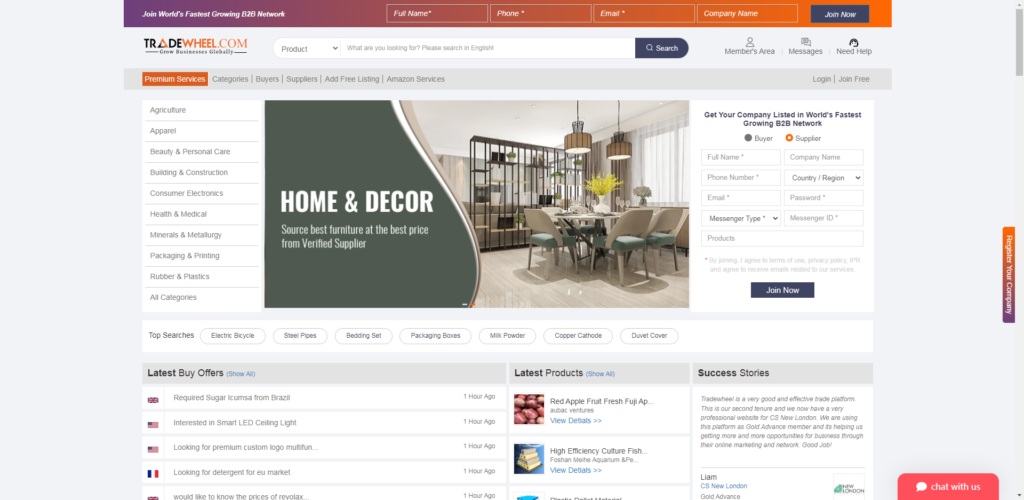 Tradewheel.com is the fastest-growing b2b marketplace that hosts more than two million active users worldwide. The website helps businesses to find their perfect partners and explore international markets from the comfort of home.
The website was founded in 2003, and since then, it has been one of the best alternatives for Alibaba. Tradewheel.com allow businesses to register for free and post unlimited products. Similarly, buyers can access the entire product catalog after free registration. Tradewheel deals in 39 plus industries and operates in more than 190 countries.
Tradewheel.com is developed on the H2H model, and thus it offers a unique ISM service. These international sales managers are responsible for helping businesses to find buyers and finalize the deal. 
Pros
Cons
1. Free to use.
2. Msssive product catalogue.
3. Thousands of buy offers for every product
4. ISM to assist businesses
Available only in English and Chinese
9. 1688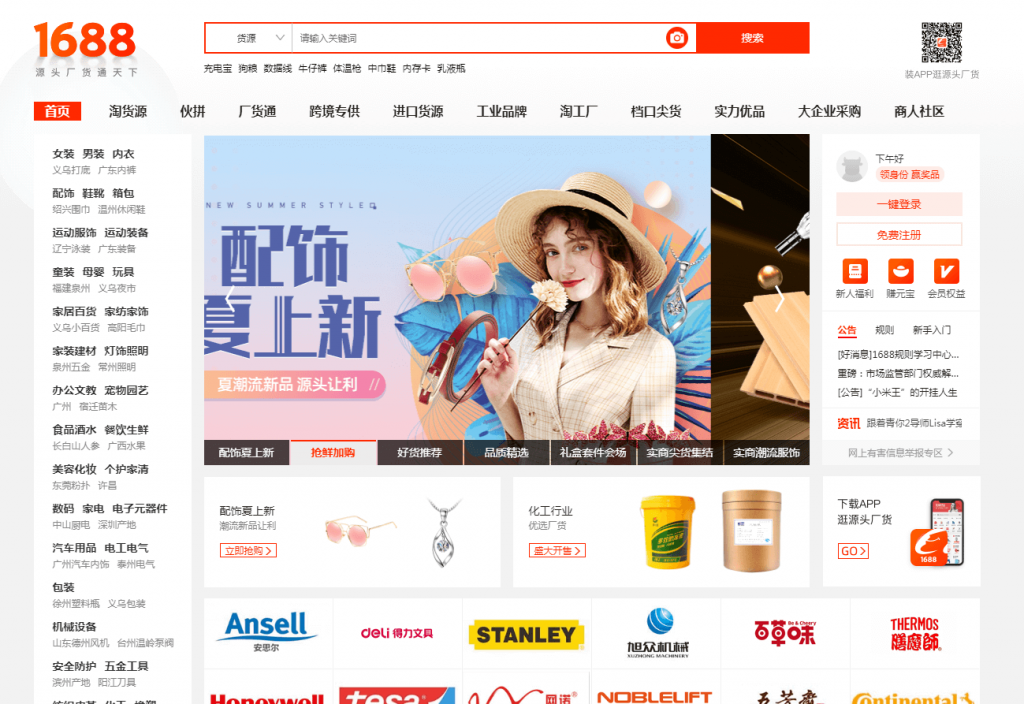 If you want to find sites like Alibaba, we have to mention 1688. 1688.com is the largest domestic wholesale and sourcing portal in China. If you want to deal with this site, you will have to get a license from the Chinese government. In addition to it, suppliers also pay an annual membership fee to ensure their membership.
1688 is for the Chinese domestic market with almost all types of goods, including industrial goods and fashion accessories.
So you may not get the products needed for your market from 1688. Their shipping facilities are limited to China. If you want to import through 1688, you will have to contact another agency. Many suppliers are active every time to serve you.
This site is not multi-linguistic like other websites. The workers of 1688 only understand the Chinese language. So it may increase the risk and communication cost of your dealings. If you are Chinese, it will not be a big deal for you.
Pros
Cons
1. They are hidden gems
2. Lower prices
3. Fast response
4. Trained suppliers
5. Find suppliers with database
1. Deals only in the Chinese language
2. Not available in other countries
10. Chinabrands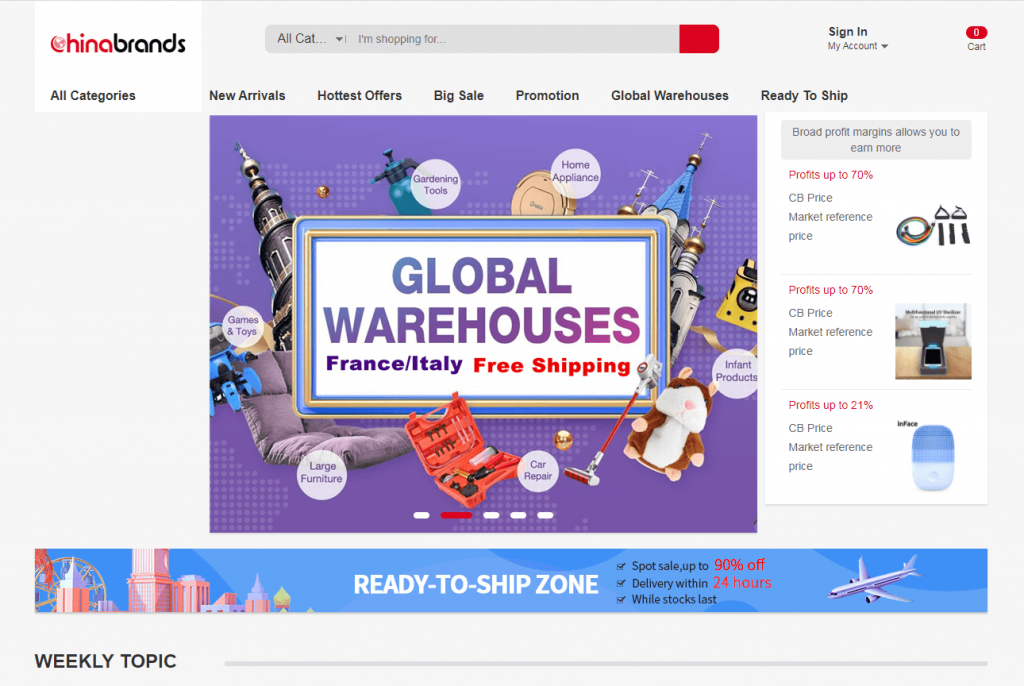 It is the best shipping and wholesale platform on this globe. As one of the best sites like Alibaba, it facilitates small-sized manufacturers to sell their products on the global market.
This site also provides international payment services, trust, logistics services, safety, warehouses for product distribution, and internet financing services. This site operates in English, French, German, Russian, Spanish, and Chinese.
Pros
Cons
1. Reliability
2. Safe payments
3. Rich products
4. Professional customer services
Less overseas warehouses
11. EC21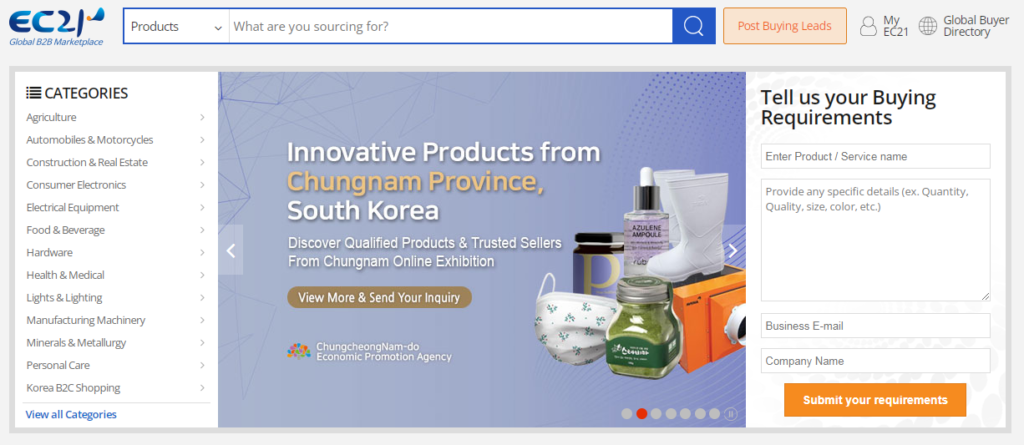 EC21 is a South Korean company having Korean suppliers. It is among the most prominent business-to-business marketplaces in the world.
This site has been facilitating the millions of Korean suppliers and buyers for small or medium-sized businesses since 1997. EC21 has achieved international recognition and trust through its expertise and leading technology.
Internationally, this site is considered the pioneer in business dealings. It has about 1.5 million buyers and sellers from almost 220 other countries.
This site provides up to 3 million products. This website offers you a free and premium membership service. You can use this site free of cost to find manufacturers.
Pros
Cons
1. Free searching to find suppliers
2. High quality items
3. Trading at an international level
4. Connecting a large number of countries
5. Online Marketing strategies
Communication issues
12. EC Plaza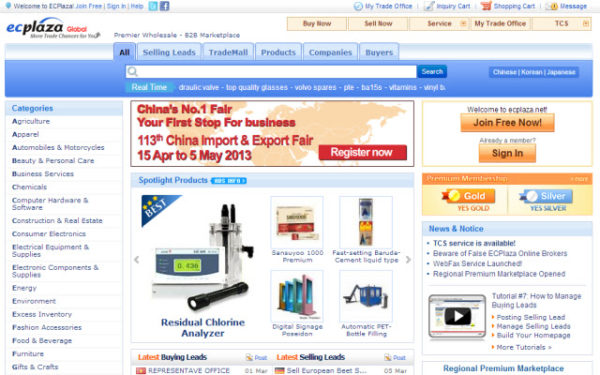 EC Plaza has started its journey in 1996, and now it is on the top of the list providing offline and online services to up to 1,000,000 clients. This site relies on export marketing, Edi services, and trade consultation.
After the high brand recognition with a worldwide network, EC Plaza plans to extend its business to the international level. It can provide more business opportunities, convenient pathways, and economical prices.
Pros
Cons
1. Trade infrastructure Establishment
2. Global E-Marketplace
3. Offline and online marketing
4. Trade consulting services
Availability issues
13. ECVV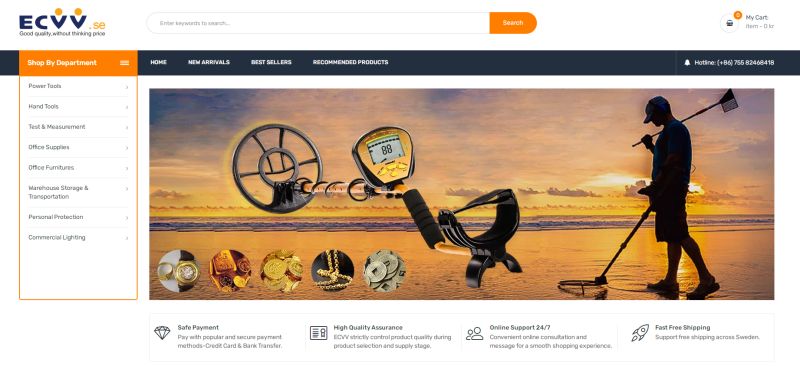 ECVV, an online store, provides you with many essential services such as shipping, huge discount, and surprise gifts. It is appealing as well as tempting too. This site supplies your goods from reliable and well-known brands through a safe and secure payment process.
ECVV aims to provide you with an easy and convenient way of trade. This site provides you with high-quality products with one click.
This site offers you discounts and gifts, don't take them fraud like other websites. If you are lucky enough to know about them, try to avail them too.
Pros
Cons
1. Good quality products at a low price
2. Discounts and gifts
3. The friendly and kind environment
4. Shipping at a low cost
No connection with the suppliers
14. Eezee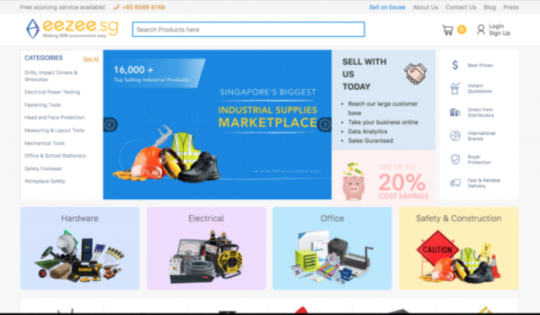 Eezee is a Singapore-based business-to-business marketplace. As the sites like Alibaba, it started working in 2017 as one of the top online marketplaces. They are also planning to expand its business in Asia.
This site is connected with a large number of suppliers with supplier database. The buyer can let them buy products at a good price.
This website is specialized in providing industrial goods. Also, it has an undisclosed sum in seed funding from the Insignia Ventures Partners. Besides it, they are also specialized in supplying safety gloves and helmets.
Pros
Cons
1. Friendly environment
2. Cost-effective dealings
3. Supportive team
4. Suitable for businesses of all sizes
No customization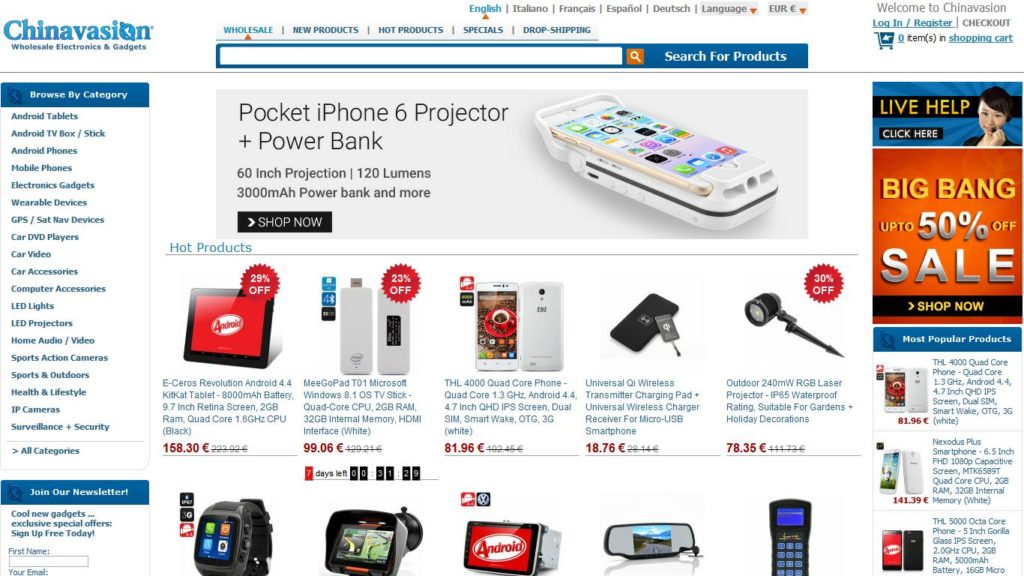 China is the world's largest manufacturing nation, and the products are very cheap too. Chinavasion is an expert in dealing with electronics, and they provide their products to every corner of this world. This company is supplying products (electronics) at e=a very reasonable price.
Chinavasion started business to business and business to consumer business of electronics. It is known as the hub of electronics. This company has a broad vision, and they want to become leaders in the business of electronics.
Pros
Cons
1. Provide quality control services
2. Logistic services
3. Payment agency services
Facing issues from customers
16. TradeKey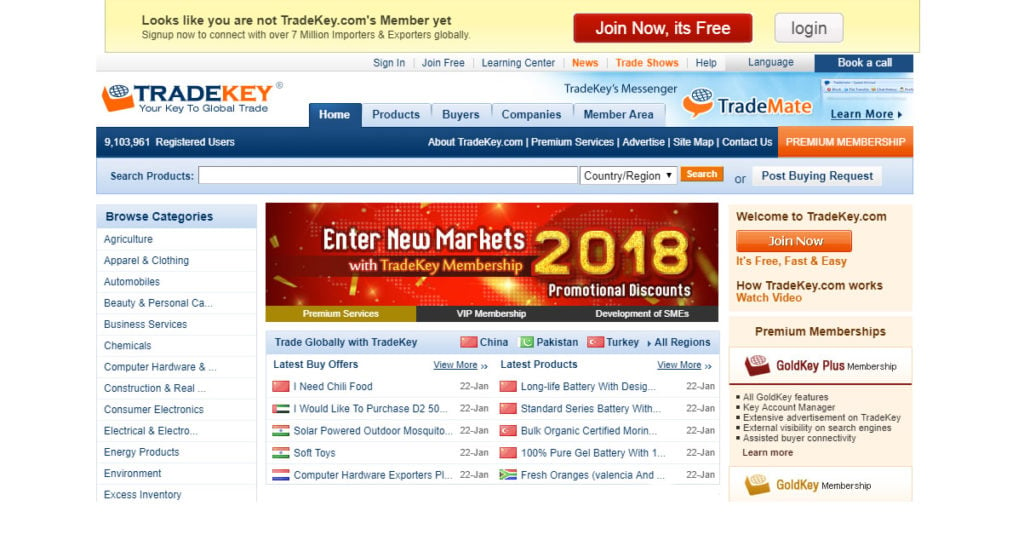 This company is working at a global level, and it was established in 2006. It is one of the best importing and exporting electronic market place. This website has a network of eCommerce spread in almost 240 countries of this world.
This company is the world's first marketplace to earn the ISO 9001 Quality Management System and ISO 27001 Information Security System. This website is also multi-linguistic so that it can facilitate its customers in a better way.
Pros
Pros
1. Provide exposure to the global market
2. Find trained wholesale suppliers with supplier database
3. Efficient and active
4. Clear in their vision
Delays in shipments
17. IndoTrading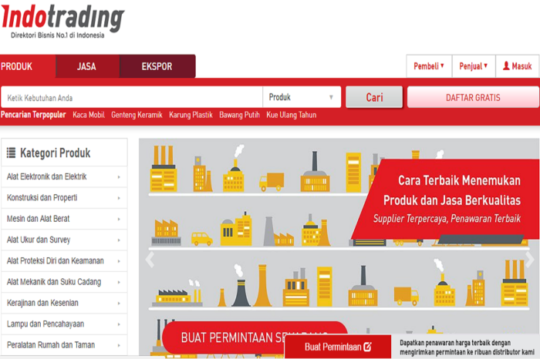 Indotrading.com is the number one trading site in Indonesia. This site connects the importers, exporters, dealers, agents, wholesalers, high quality suppliers, and businessmen on one platform as a business directory. This site brings new ideas every time to enhance capture the interest of traders.
The team of Indo trading consists of young and energetic workers who are always ready to facilitate their clients. Currently, hundreds of companies have registered with Indo Trading, and their number is increasing day by day.
Pros
Cons
1. Flexible working hours
2. The office location is nice
3. Friendly environment
4. Innovative
5. Hundreds of millions of products are available
The work pace is hectic
18. eWorldTrade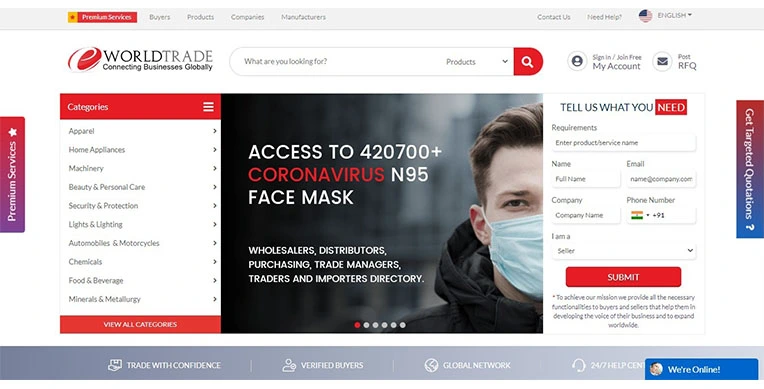 eWorldTrade is popular as an online business to the business marketplace. This site has been serving for the last ten years, with more than 500,000 registered users.
It is considered to be a transparent marketplace. This website provides you with u a safe, reliable, and fast trading system. You can find suppliers here.
This website is like a bridge between buyers and suppliers, where it is providing digital solutions to their problems. eWorld has redefined the global trade by providing several services community and reputation management.
Pros
Cons
1. Digital branding
2. Bring innovations
3. Energetic workers
4. Delivery of goods on time
5. A good option for importing company in the US
Warehouse issues
19. ExportHub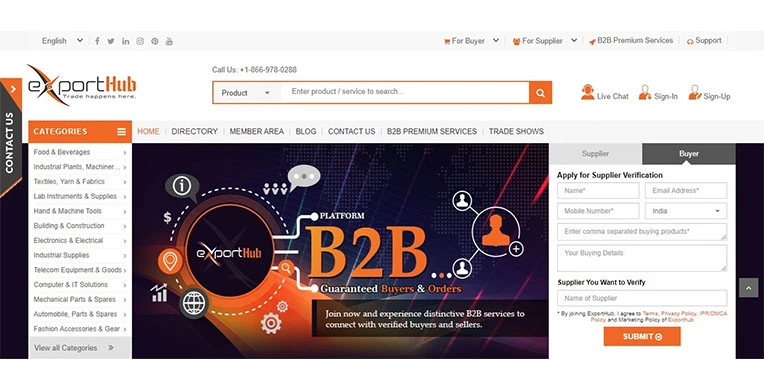 Export Hub was created by the EFCIS after discussing the concept with UK-based companies. Export hub exports the products to the developed markets via distributors and retail networks. It offers export sourcing shows to help eCommerce businesses. It can be a good option as Alibaba alternatives.
This website aims to develop successful and long-term relationships with its clients. Therefore, they choose a product with several tests to export. The clients can excel in digital services at this portal.
Pros
Cons
1. Assurance of best quality products
2. Services
3. Best quality products
Policies are not clear
20. FGmarket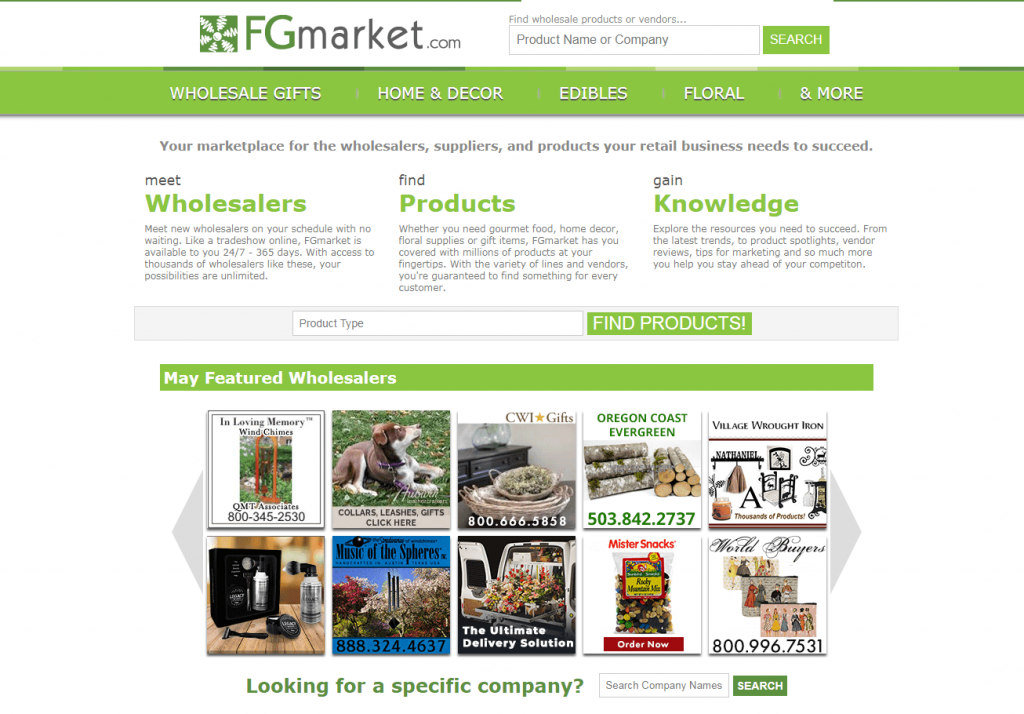 It is the Forex broker market. This market offers you MT4, web trader forex, and mobiles. This company is present in the Republic of the Marshall Islands. This market directly connects the buyer and supplier. It is one of the top Alibaba alternatives.
This website gives you thousands of gifts and floral supplies. The directory of FG Market consists of valuable resources such as artisans, manufacturers, suppliers, and growers. FG market makes the best use of the latest technology to facilitate its customers.
Pros
Cons
1. Direct Investments
2. Make use of advanced technology
3. Facilitation to the organization promoting businesses
1. Workers lack skills
2. Not a good choice to offer dropshipping service by a dropshipper
21. IndiaMART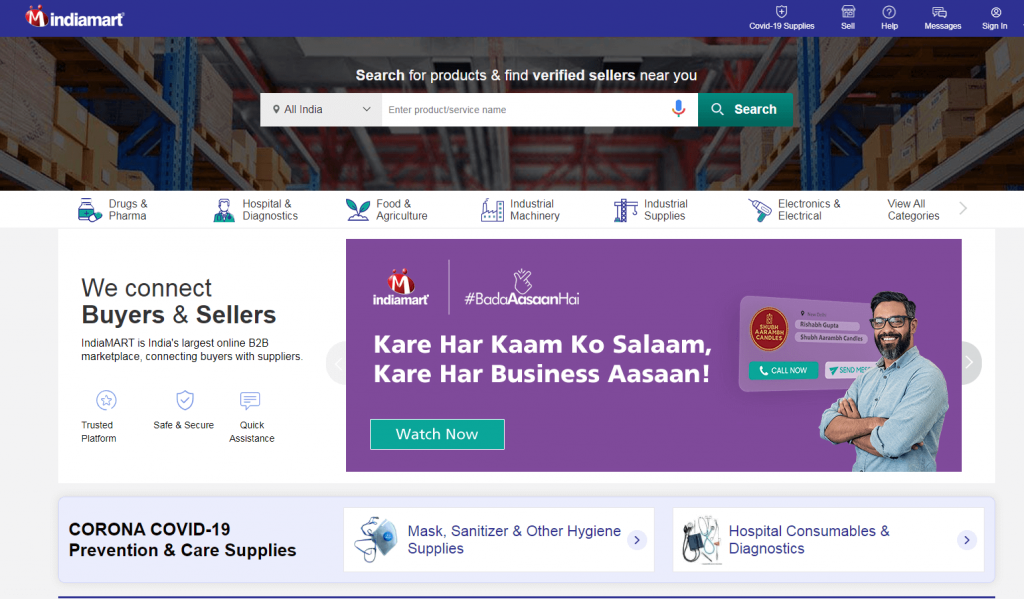 Indian mart is India's only marketplace that provides a platform forB2B, B2C, and C2C trading. This mart was started in 1969 by D. Agarwal and B. Agarwal. The headquarter is in Noida, Uttar Pradesh, India.
For the last ten years, this website is serving as the largest online marketplace in India. It is the first company that tries the IPO market in India during the Modi Governments' 2nd tenure. Sellers also sell locally along with trades at international levels.
Pros
Cons
1. Enhanced business visibility
2. Leading management system
3. Increasing credibility of your brand
4. Proper supply chain management
5. Promising e-commerce store available in India
Shipment issues
Looking to find a reliable supplier online?
No matter which site you choose, we help you find factories, get competitive prices, follow up production, ensure quality and deliver products to the door.
Sites like Alibaba in different cities
I also found the best websites similar to Alibaba in different cities and countries. Let's go over each one!
Sites like Alibaba in USA
| | |
| --- | --- |
| Sites | Advantages |
| ThomasNet | It's an industrial sourcing platform in North America |
| Wholesale Central | It is a comprehensive wholesale supplier directory. |
| Worldwide Brands | It provides directories of dropshippers and bulk wholesalers. |
| Supplier Database | You can find global verified suppliers and get useful information. |
| Kinnek | You'll be able to purchase products they can provide |
Sites like Alibaba in Australia
| | |
| --- | --- |
| Sites | Advantages |
| AustraliaTradeNow | One of Australia's most remarkable aspects is its Trade Network |
| Green Hat | Green Hat values passion in B2B marketing |
| eBay Australia | It offers fast Shipping, is the rip-roaring e-store |
| Kogan.com | It's one of Australia's largest and most loved online retailers |
Sites like Alibaba in Europe
| | |
| --- | --- |
| Sites | Advantages |
| Europage | Europage is a large international B2B sourcing platform. |
| eSources | eSources is actually a wholesale directory. |
| The Wholesaler UK | It's a UK online wholesale directory of products and suppliers. |
Sites like Alibaba in India
| | |
| --- | --- |
| Sites | Advantages |
| Exporters India | It's the largest B2B marketplace and exporter site in India. |
| India MART | It has abundant product categories on the site. |
| go4WorldBusiness | You can find many suppliers from different countries |
| Trade India | There are more than 1200 product categories on TradeIndia. |
| Made in India | It's a popular site for trade shows and online B2B marketplace |
Sites like Alibaba in Canada
| | |
| --- | --- |
| Sites | Advantages |
| Kijiji | Kijiji allows users to buy, sell, or trade almost anything |
| Canadian Tire | It owns chains of 500+ retail stores across the country |
| Hudson's Bay | It's a chain of department stores in Canada and the Netherlands |
| Newegg Canada | It's an online retailer of computer hardware, software, and consumer |
Sites like Alibaba in Japan
| | |
| --- | --- |
| Sites | Advantages |
| JETRO | It offers a wide range of items from Clothing to Agricultural. |
| Japan B2B Marketplace | All the businesses listed on the site are verified on the site. |
Sites like Alibaba in Thailand
| | |
| --- | --- |
| Sites | Advantages |
| ThaiTrade | All relevant information is available on product tiles. |
| SJN. B2B-Marketplace | It has several various sites for a few various nations. |
Sites like Alibaba in Vietnam
| | |
| --- | --- |
| Sites | Advantages |
| Vietnam Manufacturers  | You can find manufacturers and supplier directory on this site. |
| VietnameseMade | The range and classification of the products are abundant. |
| VietnamAZ  | It provides rich items for global buyers to source in the local city. |
| Vietnam Export  | It's a complete site for buyers to import Vietnam products. |
1688 vs. Alibaba
Have you heard of 1688 ever before? If not, no problem. I help you determine it.
1688 is the local Chinese market where you can find local, high-quality suppliers. Sometimes, I find better rates and more efficient sellers on this platform. Just note, however, that this platform is written in Chinese.
However, if you want a detailed comparison of both platforms, go through our guide— 1688 vs. Alibaba.
Alibaba Vs. Aliexpress
Aliexpress is a sister site of Alibaba. That means it is an e-commerce site like Alibaba. Both platforms provide International suppliers and offer product selling and purchase services. From experience, they also function and look similarly. For a detailed comparison, read our guide— Alibaba vs. Aliexpress.
Alibaba Vs. Dhgate
Dhgate is one of my favorite Alibaba alternative websites. Both platforms are in the selling race from their launch date. That's why we can hold a comparison between both e-commerce platforms. For quick analysis, visit our other guide— Alibaba vs. Dhgate.
Made In China Vs. Alibaba
If you are a foreign buyer, you must have heard of Made in China. Offering services for the trading companies and sellers, Made in China has achieved milestones in the field of e-commerce. Skim through our guide for head-to-head comparison— Made in China vs. global sources.
Alibaba VS. Global Sources
Global sources is a massive business website like Alibaba. You can consider it one of the best Alibaba alternatives. It has been serving this industry since 1971. So, relying on multiple factors, we can conduct a head-to-head comparison. Have a quick guide here.
​FAQs
Q: How can you do product hunting on Alibaba?
Finding a quality product is not that easy. You might wonder, why? All this refers to the abundance of sellers and traders. So, here are some practices to do this.
1. Use product hunting tools,
2. Find and purchase products from different Chinese manufacturers or gold suppliers
3. Go through product reviews
4. Determine whether the product contains all you need
Q: Why should you skip Alibaba from your list?
There are multiple reasons for this. I have listed some of them.
1. A lot of sellers incredibly ineffective Chinese manufacturers and suppliers
2. Local suppliers with quality inventory are truly hard to find
3. Higher prices because of middleman on Alibaba
4. Numerous products make it challenging to determine which product is best
Q: How do I find the best global suppliers?
Best suppliers have specific features in their dealings and products. You need to be meticulous in this process:
1. Interpret the quality control of all the suppliers
2. Define the quality standards you need
3. Look for them in online sellers
4. Choose the best ones
Q: Is it safe to contact suppliers on Alibaba?
Yes, it is pretty safe to contact suppliers on Alibaba. However, you need to be cautious of scammers. When talking with your wholesale suppliers, understand why they are best.
Make all your deals transparent. Never speak to them outside of Alibaba because of some security risks.
Q: What are reasonable minimum order quantities?
Not all B2B trading companies pose the minimum order quantities on buyers, but some do so.
The minimum order quantity is one unit, but some sellers may have more than that. It is what makes Alibaba unfavorable for drop shipping and small businesses.
Final Thoughts on sites like Alibaba
Buying from Alibaba will not ensure you the better dealings and good quality of the product.
To calculate the full fee, you need to focus on product prices, customs import records, and several charges. It might become expensive, along with the risks of facing scams.
So, you can rely on another website for online shopping. These websites, as the best Alibaba alternatives, ensure you good products, best shipment management, and a friendly environment to work in.
That's why feel free to deal with all of these online portals.
We are sorry that this post was not useful for you!
Let us improve this post!
Tell us how we can improve this post?