Turkey Clothing Manufacturers
Leelinesourcing is your sourcing agent in China who makes sure that your supply chain doesn't get disturbed. Our experienced team takes care of processes such as product sourcing, quality checking, order fulfillment, and shipping, enabling you to sell products online without any hassle.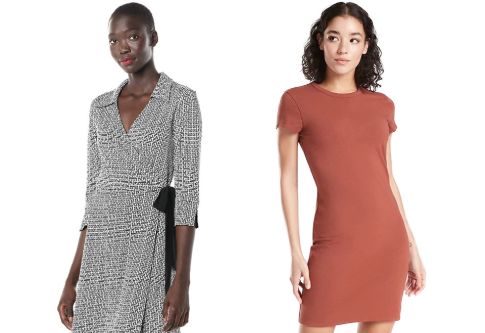 No Risk Free Sourcing No Hidden Fee
You can get Free detailed product quote before order
Wholesale Best Turkey Clothing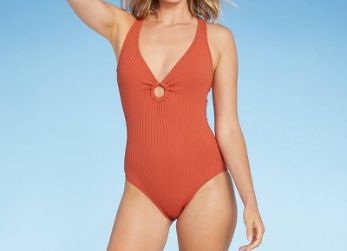 Wholesale Swimwear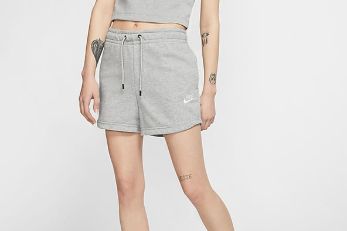 Wholesale Sweat Suits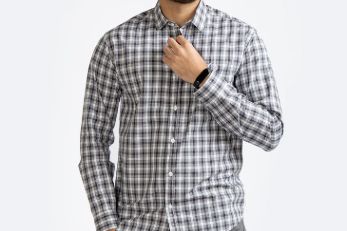 Wholesale Shirts
---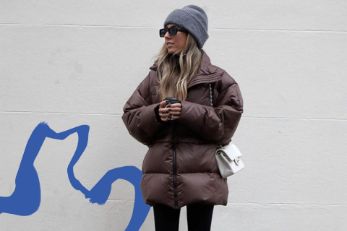 Wholesale Outerwear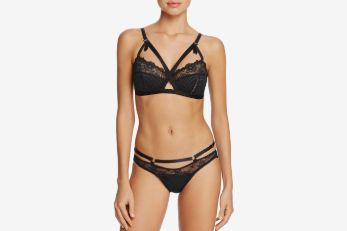 Wholesale Lingerie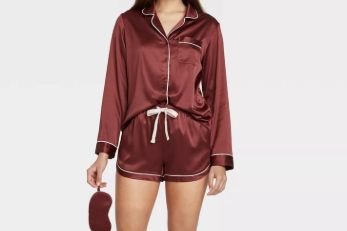 Wholesale Sleepwear
---
Our Turkey ClothingManufacturing Services Include: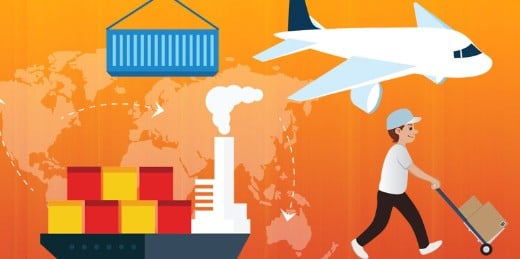 Sourcing Clothing Suppliers
Sourcing a product supplier is a challenging task because it requires a lot of research and work. However, Leeline Sourcing can assist you with that. Our expert team knows how to find, deal, negotiate and deliver the product information of your products to the supplier.
Clothing Quality Control
It is essential to check whether the product's quality meets what the supplier proposed. Leeline Sourcing has a quality control team to ensure that the product is in perfect shape, and has the right size, and quantity. This will save you from any money scams.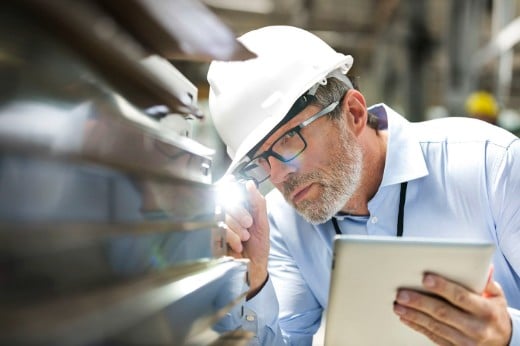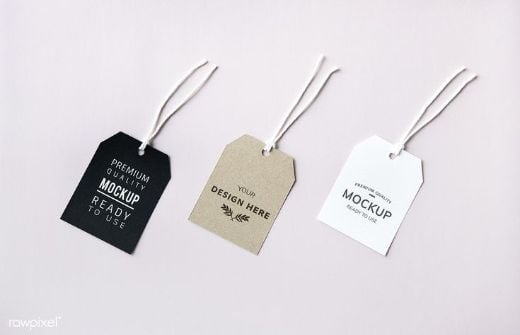 Private Label & White Label Clothing
Leeline Sourcing also has the service of private labeling and white labeling dropshipping. We will private label the products according to your requirements and you can sell them under your own brand name.
Dropshipping and Fulfillment
Dropshipping is a good business model and can give you huge profits. Leeline Sourcing has a dropshipping service where we assist customers in purchasing and storing the products in the warehouse. Our worldwide shipping service can deliver the products to any location using different shipping methods.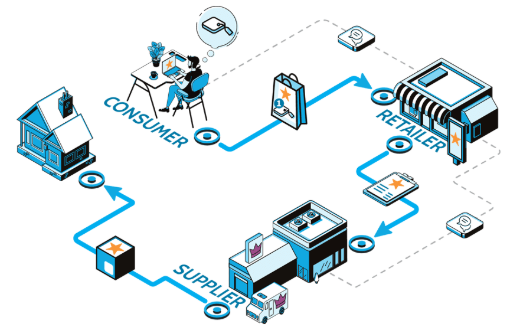 ---
Source Your Turkey Clothing and Make Big Money
We offer the best wholesale price and high quality clothing to help you boost your business.
---
Top 12 Turkey Clothing Manufacturers
The clothing business is getting a lot of attention because it has unimaginable profits. As a result, there is a massive demand for clothes in Europe. And to meet the demand, brands are getting their clothing products with the help of Turkish clothing manufacturers.
But, getting the right clothing manufacturers is not an easy task. First, there is a need for extensive market research. Then, you have to check suppliers' reviews, ratings, prices, etc.
Searching for the right clothing manufacturer is challenging and time-consuming. However, we have experience in sourcing and listing the top clothing manufacturers in Turkey for you to choose from. You can find a suitable clothing manufacturer to save your time, allowing you to focus on other parts of the business.
Keep reading the article to learn about different clothing manufacturers that are working in Turkey.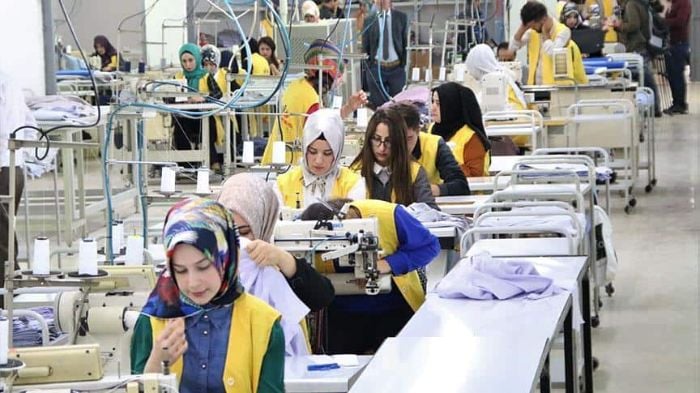 1. Blend Textile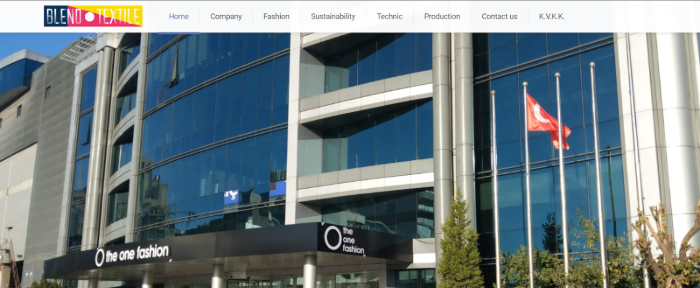 The first turkey clothing manufacturer on the list is Blend Textile. Blend textile operates from turkey and has an office in the EU. The company's mission is to provide clients with high-standard clothing. Due to the quality, it is recommended by many international clients. If you want to start a clothing brand, Blend Textile should be on your list of clothing manufacturing companies. Blend Textile uses state-of-the-art technology to design and manufacture high-quality clothes. Blend Textile is one of the few fashion designers who make clothes according to international standards. That means international clothing brands can easily import their items.
Primary Products:
T-shirts
Hoddies
Pants
Fashion Accessories
Socks
Women's Clothing
Gloves
Undergarments
Partywear
Phone:
Email Address:
Hours of Operation:
Location:
Address: Zafer Mh. Tonguçbaba Cd. No 96, Esenyurt, Istanbul 34513
2. Elza Clothing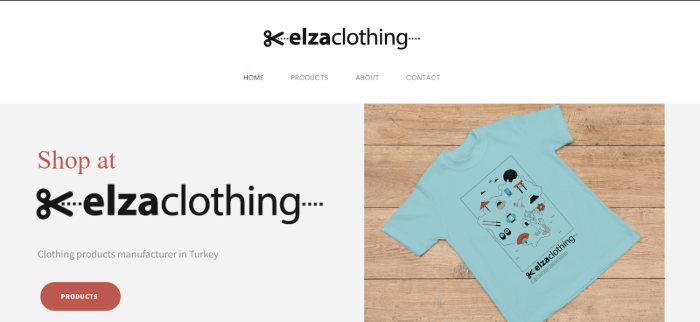 The next clothing manufacturer on the list is Elza Clothing. Elza began the journey back in 2016. And since then it has been providing international clients with high-quality clothes. The apparel manufacturer uses modern technology to compete in today's textile industry. From cutting/sewing to delivery, Elza handles all the processes. Elza Clothing has a dedicated design team who will help you create a trendy fashion line for your fashion brand. Plus, they offer consultation and guidance on how to start a fashion business. If you are looking to compete with today's textile industry, make sure that Elza Clothing is on your side.
Primary Products:
T-shirts
Neckwear
Headwear
Women Clothes
Undergarments
Kids Clothing
Hair Accessories
Fashionwear
Phone:
Email Address:
Hours of Operation:
Location:
Haznedar Mah. Tevfik Fikret Sok. No:4/B, Gungoren, Istanbul, Turkey
3. ATT Clothing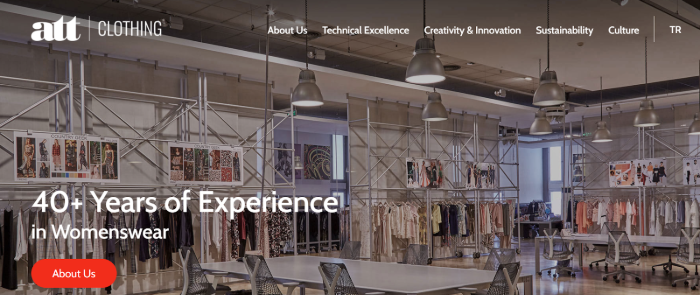 ATT Clothing started its journey in 1981. Since then, it has evolved to be today's clothing manufacturer. Due to the trendy designs and quality, ATT clothing manufacturer has been awarded many awards and certifications. The main reason ATT clothing has gotten a lot of attention is that it uses sustainable materials like organic cotton in its shirt factory. And for that, Mark & spencer awarded the eco-friendly certificate to the company. Also, the company attended many fashion trade shows. The best part about ATT clothing is that they offer a lower minimum order quantity and attractive prices to new fashion brands. This means you can start a clothing brand with their help.
Primary Products:
Men's Shirts and Pants
Women's Clothing
Workwear Attire
Children's Clothing
Undergarments
Fashionwear
Office Clothing
Socks
Activewear
Gym Clothes
Phone:
Email Address:
Hours of Operation:
Location:
Merkez, Bomonti Silahsor Cd No:38, 34381, İstanbul, Turkey
4. AEM Textile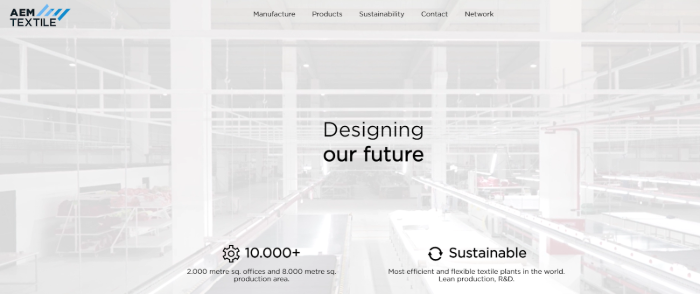 AEM textile is a global fashion brand providing clothing manufacturing services in Europe and Asia region. There are many reasons why this clothing manufacturer is on the list of top clothing manufacturers in Turkey. The first reason is that AEM believes in quality assurance. From sourcing to full package production, AEM checks every step involved in manufacturing those clothes. The second reason is that AEM follows up-to-date design using the latest technology and tools. They have a dedicated team that analyses seasonal trends and creates designs according to those trends. Another reason is the production line of the company. AEM can handle the cutting of 20,000 pieces per day. And it can print 25,000 articles in a single day. If your clothing source is this clothing manufacturer, you will surely get a quick turnaround time. Considering these advantages, if you want to start your jeanswear brand or chain stores, this custom clothing manufacturer can be a good option.
Primary Products:
T-shirts
Pants
Trousers
Leggings
Compression Pants
Activewear Accessories
Phone:
Email Address:
Hours of Operation:
Location:
10026 Sokak No:40 AOSB, Cigli Izmir 35620, Turkey
5. Konsey Textile
There are the top three modern factories making clothing items for many brands. And Konsey Textile is one of them. Konsey textile works using international standards, allowing overseas businesses to buy from them. They are leading the export business of clothing lines due to the use of design software. Not only that, but Konsey also makes sure about the trends that are currently going on in the market. Konsey has won many international customers due to its reasonable prices and high quality. If you are a new startup, Konsey is perfect for you because of its low MOQ. And since they have all the paperwork, you will face no problem in importing their clothing line into your country.
Primary Products:
Men's shirts and Trousers
Women's Clothing
Swimwear
Organic Clothing
Children Clothes
Baby Accessories
Scarfs
Socks
Belts
Leather Goods
Phone:
Email Address:
Hours of Operation:
Location:
5745/3 sokak ,No: 12 – 14, MTK sitesi, Çamdibi/Izmir, Turkey
6. ZeriaTex

Another private label clothing manufacturer that you can find in Turkey is Zeriatex. Zeriatex started working in 1963. Since then, it has gained a lot of attention. There are manufacturers in turkey who just make the clothes without caring about the quality. However, this garment manufacturer is not like that. Zeriatex has a dedicated facility for quality checking. Therefore, a lot of clothing suppliers are buying from this company.
Moreover, the Zeriatex manufacturing process is up to standards. With this, they offer high standards and improved turnaround time. Some of the services that Zeriatex offers are designing, branding, pattern development, cutting, and packing. Moreover, they also offer consultation. Honestly, with their consultation services, many wholesale websites have established their name in this competitive clothing industry.
Primary Products:
Women's Clothing
Men Attire
Workwear
Fashion Clothes
Party Wear
Bridal Clothes
Kids Garments
Accessories
Phone:
Email Address:
Hours of Operation:
Location:
M.nesih Özmen Mah. Fatih Cad. Yildirim Sok, Merter Sk. No 21/A, 34173 Güngören, Turkey
7. Akcakaya

Akcakaya clothing manufacturer started making quality products back in 1995. The company is located in Izmir, with a 10,000-meter square area. The best part about Akcakaya is that its manufacturing facility is compliant with international standards. That means they have all necessary certifications and quality control checking criteria. It is one of the best clothing manufacturers in Turkey. That is because this custom clothing manufacturer offers a lot of services. For instance, they will design the sample, pack it according to Amazon FBA standards, and deliver it to the destination. Some clients have also given them titles such as Best hoddie manufacturers.
Primary Products:
Tops
Vest
Joggers
Tracksuits
Sleepwear
Pants
Polo Shirts
Cardigans
Phone:
Email Address:
Hours of Operation:
Location:
Buca OSB Mah. 2/20 Sok. No:23 BEGOS 3. Bolge, 35400 Buca – Izmir / Turkey
8. Momteks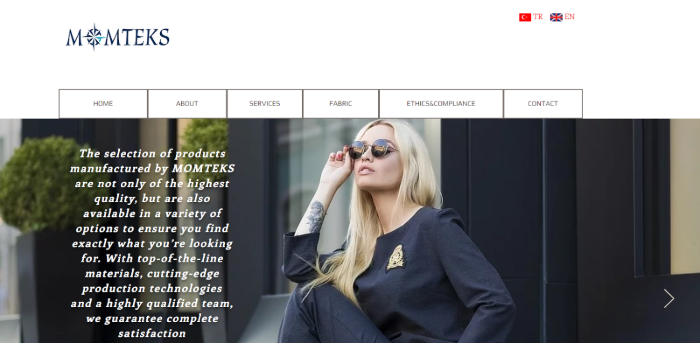 Momteks started the production back in 2013, and since then, it has changed the way of private label business. Because they offer the best prices and quality, a lot of users tend to do business with them. Momteks uses state-of-the-art designing techniques to create trendy designs. With Momteks, users can get services such as cutting, sewing, pattern making, technical drawings, sampling, and packing. Moreover, if you need help selecting the designs, the company has a dedicated consultation team to assist you. Momteks uses its fabrics, which is the main reason for lower prices. Plus, if you are good at negotiation, you can get the lowest possible MOQ.
Primary Products:
Jeans
Polo Shirts
Pants
Trousers
Hair Accessories
Scarfs
Leather Goods
Socks
Shoes
Phone:
Email Address:
Hours of Operation:
Location:
Semizkumlar Mevkii, 34570, Silivri, Istanbul Turkey
9. Iska Textile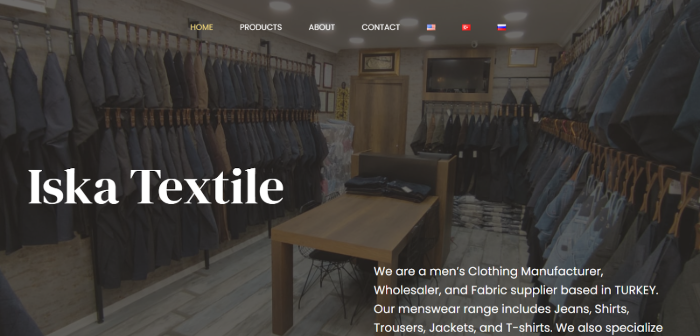 Iska Textile is a clothing brand that provides clothing wholesalers with the support they need. Iska Textile has two ways of two businesses. Either they use their fabrics, or you can ask them to source the fabrics from the clothing warehouses. Either this or that, it is confirmed that you will get an outstanding quality. Iska has helped many clothing brands get the title of biggest fashion brand. If you want to start your own brand, consider Iska because it has the tools and equipment. Iska is known for its men's clothing range. With this company, you can get almost all trendy men's products. If you are looking for custom products, Iska can also do that for you.
Primary Products:
Men T-shirts
Jeans
Trousers
Jackets
Pants
Socks
Cardigans
Sweatshirts
Denim Products
Phone:
Email Address:
Hours of Operation:
Location:
Address: Havaalanı mah. taşocağı cad. gelenek sk. no: 3/B Esenler Istanbul Turkey, 34230
10. Too Fabric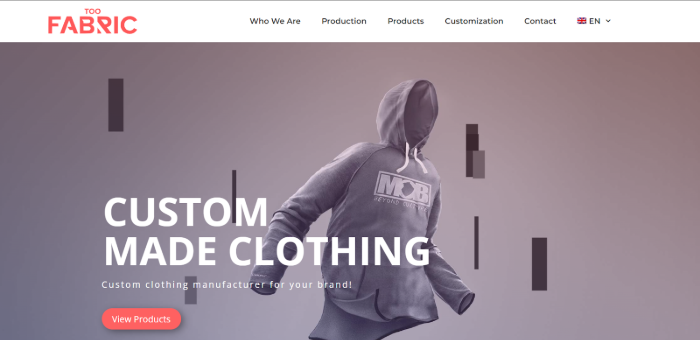 Too Fabric also comes on the list of Turkish clothing manufacturers for many reasons. It started manufacturing clothes for a well-known apparel brand. Seeing the result, it expanded its services, including private label manufacturing, consultation, and assistance. Too Fabric is a clothing manufacturer that can completely customize your product. This apparel manufacturer can do these efficiently, from logos to colors, design to packing. Their work ethic is to satisfy their customers and provide them with an experience that they haven't gotten before. It offers apparel designs that are up to date and are running in the market. If you are looking for hoddie manufacturers or shirt manufacturers, consider Too Fabric because no one does it better than this clothing manufacturer in Turkey.
Primary Products:
Hoddies
T-shirts
Pants
Trousers
Shoes
Socks
Leather Products
Jackets
Party Wear
Jumpsuits
Rompers
Phone:
Email Address:
Hours of Operation:
Location:
Eksioglu Mah. 62. Sk, No:4 D:3 Cekmekoy, 34794, Istanbul, Turkey
11. Ismail Sahin Textile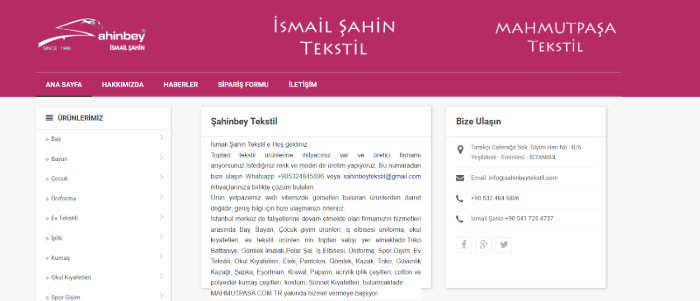 Ismail Sahin textile is also worthy of being on the list of best clothing manufacturers. It is one of the few companies that offer a complete package for people trying to start their clothing brand. For instance, if you want a lower MOQ, then Ismail Sahin can offer that. Moreover, they also give competitive prices to these new businesses. Ismail Sahin has a dedicated production facility that can cater to larger orders. That helps in improved turnaround time. This children's clothing factory specializes in making kids' and infants' clothing. They provide state-of-the-art services to private label owners. The company will paste the required labels, handling marks, and FKNSU labels on the box. Plus, they will also ship the products to mentioned Amazon warehouse. Ismail Sahin is also known as one of the best accessories suppliers and dominates the fashion accessories market.
Primary Products:
Polo Shirts
Denim Jeans and Jackets
Party Wear Dresses
Workwear Attire
Accessories
Phone:
Email Address:
Hours of Operation:
Location:
Tarakçı Caferağa Sok. Giyim Han No : B/6 Yeşildirek – Eminönü – Istanbul
12. Mot House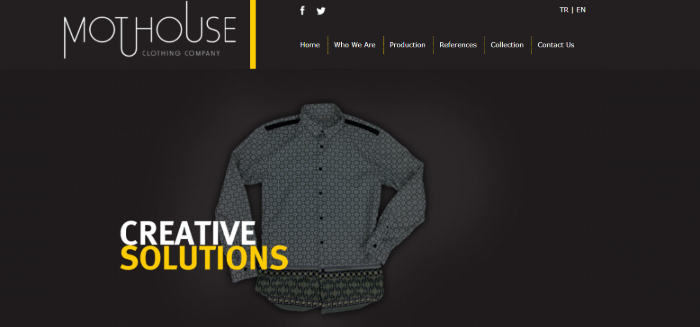 If you are looking for a manufacturer in turkey who can make men's, children's, and women's clothes, then Mot House is perfect for you. The clothes manufacturer started making clothes in 1978. Their aim is to satisfy customers and meet the fashion industry's demand. The best part about Mot is that it has a production facility that can handle 200,000 shirt pieces per month. In addition, the clothes manufacturer can also produce products like jeans and pants at the same rate. Altogether, it is a perfect combination for brand owners planning to jumpstart their business.
Primary Products:
Shirts
Hoddies
Sweatshirts
Children Clothing
Women Jumpsuits
Partywear
Leggings
Activewear
Gym Clothes
Swimwear
Sports Attire
Phone:
Email Address:
Hours of Operation:
Location:
Esentepe Mah. Kardeşler Cd. 42/A Şişli – İST
How do you find clothing manufacturers in Turkey?
Getting the proper clothing manufacturer is essential for clothing brands. That is because it represents partnership and work ethic. If your manufacturer cannot deliver the capabilities, that can lead to losses in the business. So, how do you find a clothing manufacturer in turkey?
Using Internet
One of the first ways to find the best clothing manufacturer is by using the internet. See, there are plenty of websites that contains details on clothing manufacturers, their emails, and contact number. You can visit these websites. Some of them also include the reviews of manufacturers in turkey. That will give you a detailed insight into how well they are performing.
References
If you plan to start a clothesline business, consider finding people already working in this business. For example, suppose you are launching a t-shirt brand, try to find people who know the best T-shirt manufacturers. Most probably, they will give you some information.
Not but not least, you can always go for sourcing agencies. Agencies like Leeline Sourcing have been in the industry for a long time. They know the ins/outs of each country and can provide you assistance in finding the clothing factories in Turkey.
Looking for the Best China Sourcing Agent?
Leeline Sourcing helps you find factories, get competitive prices, follow up production, ensure quality and deliver products to the door.
FAQs about Turkey Clothing Manufacturers
What clothing brands are manufactured in Turkey?
There are plenty of brands whose clothing line is manufactured in Turkey. For instance, such brands are LTB, Bueno shoes, Bigg Shop, Karya, and Lidyana. Moreover, famous brands like Zara and Paul Smith are getting help from Turkish clothing manufacturers.
Why are clothes made in Turkey?
There are plenty of reasons why clothes are manufactured in Turkey. One of the first is that the manufacturers there offer competitive prices. The second is the quality. Turkish manufacturers are known for their high quality. The third reason is that Turkey is nearer to the EU. As a result, it is feasible for European brands to order clothes from Turkey.
What is the best online shopping site in Turkey?
The best online website in Turkey is Trendyol.com. It contains various products and is considered a stop shop for every category. You can get high-quality items at a very optimum rate from this website.
What's Next
A clothing business can result in significant profits. However, if you want to achieve that, make sure your supplier is supportive enough. A good supplier is an essential asset to the business. So, it is vital to select the one who can meet the market's demand. Searching for a supplier can be a hectic task because it requires extensive market research. But, it is worth it in the end.
If you are a person who is facing problems searching for a clothing manufacturer in Turkey, contact us and find a solution right away.
Do you want a successful import business?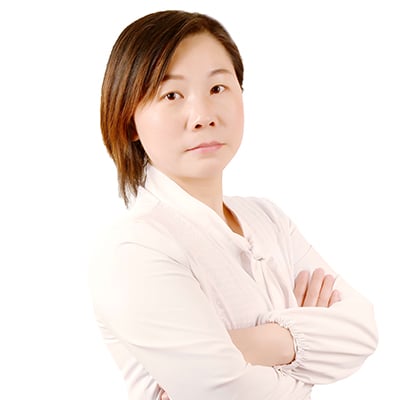 Hey, I'm Sharline, co-founder of LeelineSourcing. We've helped 2000+ customers import from China.
Do you want a better price on product or shipping?
We are sorry that this post was not useful for you!
Let us improve this post!
Tell us how we can improve this post?