Are you thinking of getting your own business of imported tents and confused about how to source them? Drop your worries! Because Leeline has got you covered.
Having a reselling business is a great business to invest in. With the rising interest rate of youth into camping and hiking, various tents' demands have grown by ample folds. Tents are a basic need of any hiker or camper on terrain, away from the comfort of a warm bed and home.
There is no market even comparatively near to the exclusive rates and comprehensive range of tents as the Chinese trade market. That makes China the best possible option to trade for sourcing tents.
How to Grow Business with Importing Tents from China?
What is Tent Business?
Tent Business, to be precise, is either manufacturing varied tents or sourcing them from anywhere in the world. A diverse population from a young age to quite an older adult, a tent is loved by almost everyone. Whether it be hiking a mountain individually or enjoying holidays at a campsite with family and friends, a tent is a basic need.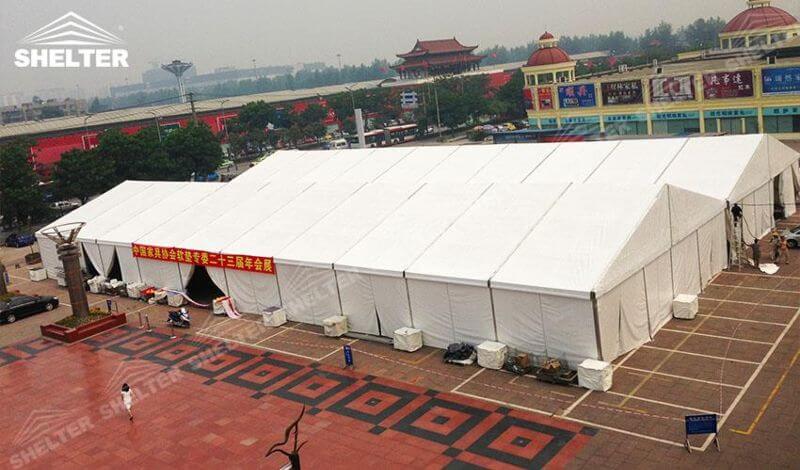 People tend to turn towards a business that sells tents at a handy price and exceptional quality. There is a high possibility of having your business elevated if you plan on initiating a tent business.
What are the Benefits of Importing Tents from China?
Having a close look at the market statistics, here are a few benefits that are to be seen;
The quality; every individual who purchases a tent always has their priority set regarding the quality that would suffice them. China offers tent lines of various qualities, ranging from average to high ends.
The Price; the prime factor that gives rise to China's trade markets is their competitive prices for even the best quality products. When sourcing in bulk, you can have the best out of your invested budgets.
There is a wide range of people that have been using tents somewhere as part of their lives. People in the military have had a lifetime of existing in these tents and camps while on-duties.
Hikers and mountaineers keep a tent mounted with other gadgets on their backs as they climb up the hills. They use tents to camp and rest before pushing further ahead.
Moreover, people also carry tents on campsites and the woods to spend some quality time away from where they reside.
How to Choose the Best Tent Manufacturer?
Here are a few steps that should be taken while inspecting any company before placing an order.
Have a look at how old the company is: The older the company, the greater the chances of a good business deal. However, recently established companies can also have surprisingly better trading ways.
Look for the reviews: Reviews are critical. A company with about four and above ratings is good to be trusted. Read the bad reviews too to be more clear what are the things that should at any cost be avoided.
Search for your required products: Ensure that the company you are opting for is well aware of the products that you need and deals in them.
How to Negotiate with China Tent Supplier?
Negotiating is an essential and common business tool. Both the parties, the supplier and the customer, debate for a mutually decided rate that can benefit them.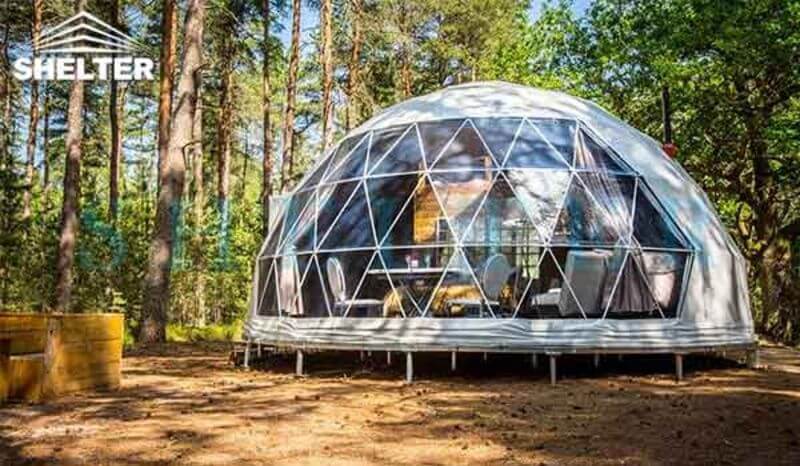 However, a few rules are to be kept in mind while negotiating for a fruitful deal.
Research the market. You and the supplier need to know the standard rates for the tents you are purchasing.
Do not move from what you have already said. Think thoroughly before placing an offer before the supplier and then hold on to it.
If the supplier is firmly holding on to his mentioned prices and not down for a negotiation, leave the seat.
Do not insist the supplier fall beyond his profit margin. Remember, the negotiation is only going to work if it benefits you both.
How to Ship tents from China?
Shipping tents from China, which too, in bulk quantity, will be a more oversized shipment. However, there are a few ways through which you have your shipments delivered. And they are;
Airfreight; Might cost a little more than the rest of the options, but delivery is prompt.
Sea freight; Ideal for shipments like tents.
Rail freight; This option is also suitable for batches of tents.
Door-to-door shipping.
How to Sell Tents Online to Earn Money?
With technology evolving rapidly, selling goods online has become one of the most rising businesses everywhere in the world. However, this type of business requires a tremendous amount of time and dedication since the sale process can get slower at some points in between.
You can import various types of tents from China, have them photographed, and sell them online. Social media can prove to be quite favorable to you in the business of wholesale tent.
Frequently Asked Questions
Is Importing Tents in Wholesale Profitable?
This is a dominating fact that everyone that has an eye for quality and wants to get their hands on tents of sufficient quality will invest in one. If not satisfied with the locally manufactured tents, will look out for an imported tent, elevating your business. Importing at comparatively low prices, you can sell them at a slightly higher price for a benefit margin.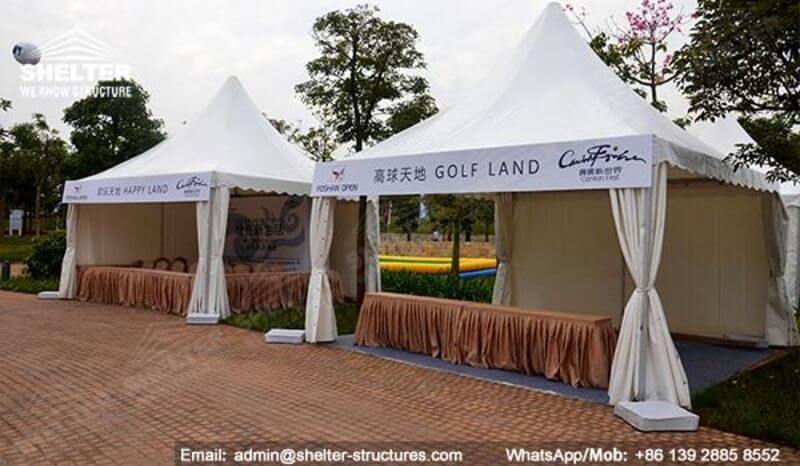 Is China a Good Place to Import Tents from?
The admirable quality and competitive rates have given rise to the trade markets of China. Over the last few decades, Chinese markets have exported to many countries worldwide and have been approached from beyond seas for manufacturing. China's graphical representation of trade shows why it is probably the best market to sign up for your business deals.
What Documents do You Need to Import Tents from China?
Even though most of the world's leading countries do trade with the Chinese market for sourcing a large variety, you to ensure that the country you reside in does allow importing tents from China. Once ensured, these are a few requisites that shall complete.
What is the Best Way to Import Tents from China?
There are a few ways available for general import like air freight, rail freight, sea freight, and door-to-door shipping.
However, since a tent shipment can weigh comparatively more, sea freight and rail freight are the best possible options to imported into the country.
How to Contact Tent Suppliers from China?
Importing items as essential as tents, it is crucial to select a reliable supplier from China to source your items. Selection can get pretty complicated even if you do have prior experience in the import business. It is always an excellent option to have a sourcing company that has commendable services and reviews.
With a sourcing company connecting, you and the supplier can be held accountable if something goes out of context. One of the most reliable sourcing companies is Leeline sourcing that can negotiate, audit, and Amazon prep and drop ship your consignments safely to you.
How Can I Purchase Tents from China?
Purchasing a tent separately can cost you a fortune. However, importing in bulk for business purposes can prove to be beneficial. You can import tents from China, though a few steps to consider;
Search deep on Alibaba for the products that you want to import.
Select a company whose reviews and transactions satisfy you.
Talk to their representative and negotiate to strike a deal.
Get a timeline of the manufacturing process and delivery.
Complete the pre-requisites.
Select payment and shipment methods.
Final Thoughts on Wholesale Tents from China
Importing wholesale tents for business purposes can prove to be quite beneficial if done the right way. Some companies hold a good reputation in the manufacturing and trading tents of good quality and reasonable prices.
Tents can be purchased at an affordable process, pay a little more amount to the sourcing companies in China to take care of the other relatable tasks like quality inspection and have the shipment delivered. You can then have them photographed, labeled as your own, and sell afterward at desirable prices. People tend to invest when they find good quality imported products being sold in the country.
Thus, resulting in your profits. Summing it up, the wholesale business of tents can help you generate a good sale and elevate your business.
We are sorry that this post was not useful for you!
Let us improve this post!
Tell us how we can improve this post?