Thousands of foreigners visit China yearly to source from wholesale markets. Not knowing which China Wholesale Market is the CHEAPEST and best for their business.
As an eCommerce expert, I list China's BEST 50 wholesale markets. Know their specialties to see which one you should HEAD TO when buying from Chinese suppliers in person.
Wanna know the KING of wholesale markets?
It's the Yiwu International Trade City. It's the BIGGEST wholesale market in the city of Yiwu. Housing 70,000 wholesale stalls with the CHEAPEST wholesale prices.
Keep reading to know what the China market has to offer!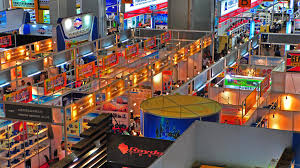 Best 50 China Wholesale Market in Different Cities
We listed 50 China wholesale markets in and summarized them into their corresponding provinces.
Wholesale markets in Yiwu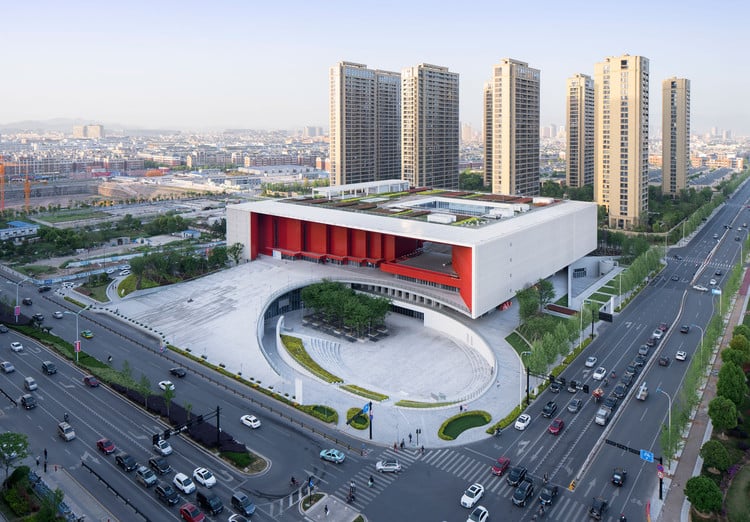 1. Yiwu International Trade City
Yiwu International Trade City is among the biggest Yiwu wholesale markets. I frequent this market anytime I need to recommend hot-selling products to my clients. Transactions are fast and very affordable.
This international trade city has 70,000 stalls with 200,000 passenger traffic daily.
You can get any product in the Yiwu International City. For instance, toys, ornaments, jeans, clothes, 3D parts, footwear, electrical equipment. Home machines, sports gear, and accessories.
Address: Nearby Intersection of Chouzhou North Road and Chengxin Avenue, Yiwu, Zhejiang.
2. International Production Material Market
It is a huge Chinese wholesale market, larger than Yiwu International Trade City.
This Yiwu market sells equipment, machinery, lighting, and leather products.
Address: 1566 Xuefeng West Road, Yiwu, Zhejiang.
3. Yiwu Night Market
Yiwu night market covers many wholesale suppliers of China.
This Yiwu wholesale market is called San Ting Lu or Bingwang night market.
There are over 700 shops selling shoes, bags, sunglasses, clothes, bras, etc.
Address: Sang Ting Lu, just beside the Bingwang market.
Wholesale markets in Shenzhen
Shenzhen is the top export city. You can find Chinese wholesale goods at the lowest price here. Let's take a look at the famous markets: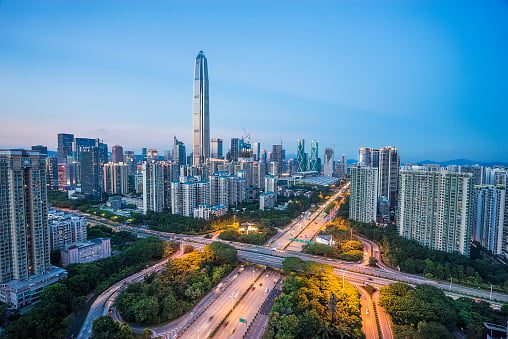 1. Shenzhen Electronic market
This market is based in Shenzhen, a large commercial market town. Most famous brands manufacture their goods in Shenzhen. For instance, Samsung, Apple, and Microsoft.
This is my default wholesale market option for buying electronic products. You can buy USB chargers, mobile phones, smartwatches, and other electronics here.
2. Huaqiangbei Electronics market
Huaqiangbei is a world-famous Chinese market-based in Futian, Shenzhen. There are over 12 markets selling electronics at the Huaqiang North Road.
This market focuses on computers, communication, and consumer electronics. It has various high- to medium-end quality products for your wholesale business.
Want to know more? This article is for you.
Wholesale Market in Guangzhou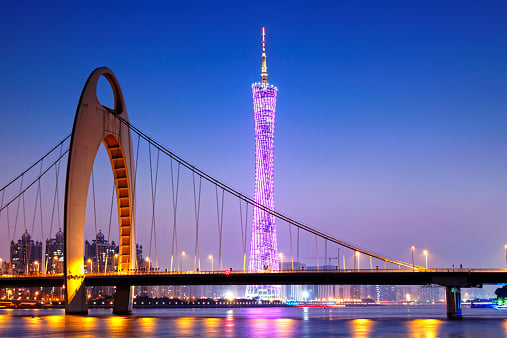 This market immediately comes to mind when I think about Guangzhou city. The wholesale market here sells medium to low-end goods at a reasonable price.
1. Guangzhou Electronics Market
This market is a famous Guangzhou wholesale market. The wholesale market here sell medium to low-end goods at a reasonable price.
You'll be able to manufacture products of your own brand here. In other words, you can make OEM or ODM goods. There is also a big room for negotiation here.
Click here to learn more.
2. Guangzhou Clothes Market
This market is among the famous clothing markets in Guangzhou. There are various goods of stable quality in this clothing wholesale market.
You'll find high or medium-range clothing for men, women, and kids. For instance, sweaters, dresses, hoodies, t-shirt, jeans, flip-flops, etc. Guangzhou shahe clothing market is also famous.
Take a look at our Guangzhou Clothes Market guide here.
Wholesale markets in Guangdong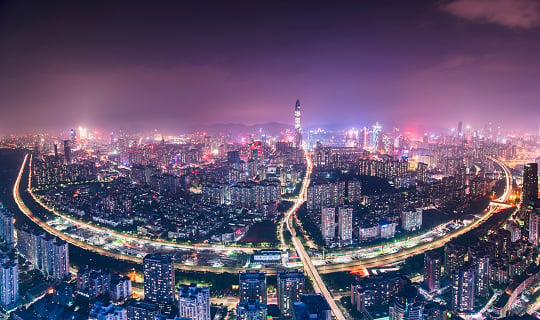 1.GuihuaGang Leather Bags Market
The wholesale supplier of China in Sanyuanli, Guangzhou are the best for leather goods globally.
This wholesale market sells over 5,000 brands of high-quality leather online. For instance, Marino Orlandi, Valentino Juden, Dissona, Marshal, Valentino Rudy. Crocodile, Napoleonic Diem, and so on.
Address: 1107 Jiefang North Road, Sanyuanli, Guangzhou.
2. Wanling plaza
It is a cheap China wholesale market for toys. You can find toys relating to boutique, remote controls, education, and gifts.
The toy store is easy for finding products. It feels like you are visiting a fairyland when entering the Wanling Plaza. You can also find these suppliers online.
Address: 39 Jiefang South Road, Yuexiu District, Guangzhou.
3. Shantou Chenghai Plastic City
This market is government-assisted and called as "China Toys City." There are over 50,000 kinds of products here. For instance, cars, Christmas art and craft, remote control toys, etc.
Toys here are calculated by weight, thus pretty affordable without lowering the product quality.
Address: 66 Zhongshan North Road, Chenghai District, Shantou, Guangdong.
4. Shiwan Shagang Ceramics Wholesale Market
It is the biggest and most significant ceramic manufacturing base in China.
Due to high-level technologies and devices, Foshan ceramics has improved steadily.
It also has advanced product development and technological innovation. Its wear-reluctant finished brick innovation has reached the leading level of the world.
Address: Zhenzhong Rd, Chancheng District, Foshan, Guangdong.
Wholesale markets in Hangzhou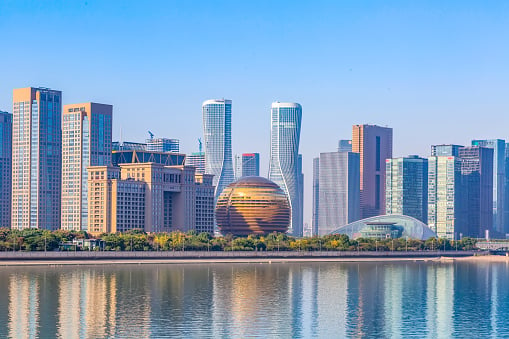 1. Hangzhou Chinese Silk City
It is among the best popular silk processing and silk-producing China wholesale suppliers.
This market incorporates mulberry horticulture and the silk process. For instance, silk-raising, silk threading, spun silk, weaved silk, dyed silk. It also sells equipment production and assistance facilities.
Address: 253 Xinhua Road, Xiacheng District, Hangzhou, Zhejiang
2. Hangzhou evergreen clothing market
This market comprises the Yifa clothing market, Zhidi international clothing market. New Hangpai clothing market, etc.
It ranks second in the clothes professional market. You can find all kinds of clothes you want in this wholesale market.
Address: 31-59 Hanghai Road, Jianggan District, Hangzhou, Zhejiang.
3. Huanbei Small Commodity Market
This market in Hangzhou has high-end topographic and convenient transportation that makes it valuable.
The market sells clothes and daily-life products. The 1st-floor deals with clothes, including suits, sweaters, children's clothes, t-shirts, etc.
Besides, the 2nd floor deals with products like umbrellas, socks, toys, shoes, etc.
Address: 287-291 Fengqi Road, Hangzhou City, Zhejiang.
4. Hangpai Boutique Costume Market
You will find various styles and booths in this China wholesale market for clothes.
The second and third floors floors are the top suggested floors of the building. This clothing market focus on selling high-end clothes.
So, you can buy cheap China wholesale clothing similar to branded shops here.
Address: 78 Hanghai Road, Jianggan District, Hangzhou, Zhejiang.
5. Xinhangpai Leisure Fushicheng
This China market wholesale supplier locates in the central hub of Evergreen Clothing Block. It sells men's and women's wear besides bags on the 1st floor.
Besides, they sell boutique items on the 2nd floor. You can find beautiful fashion styles in this China wholesale market for clothes.
Address: 96 Qingjiang Road, Shangcheng District, Hangzhou, Zhejiang.
Wholesale markets in Zhejiang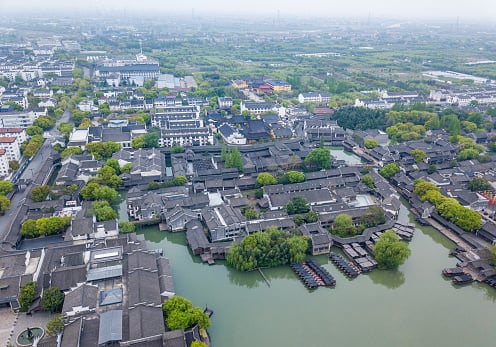 1. China Technology Hardware City
This is one of the biggest China wholesale markets and online wholesale markets. It sells hardware and is the 3rd largest worldwide.
The commodities are hardware for decorations, everyday use, tool, electricity, and building.
Nineteen other categories of equipment and hardware products are sold here too.
Address: Wang Chuan E Road, Yongkang, Jinhua, Zhejiang.
2. Shanghai Hardware City
This is a big commercial market known as "China's first hardware city." You'll find easy transportation and advanced production here.
This market is becoming the biggest hardware industry exhibit center and information center in Asia. It researches, develops, produces, sells, and supports other services.
Address: 60, Lane 5000, Baoqian Road, Jiading District, Shanghai
3. Datang Stocking Industry Market
This material market is the largest professional textile market. You can find four categories in this online wholesale market.
Those are socks, stockings machines, textile material, and physical distribution. Certain famous foreign brands have their shops in this China direct wholesale market. For instance, Dunhill, Saint Laurent, Valentino, etc.
Address: Yongping Road, Zhuji, Shaoxing, Zhejiang.
4. Duqiao Zhejiang Glasses City
This China wholesale market is among the four main glasses cities. Besides surrounding cities, other countries also import from China glasses city.
It has online wholesale market and eye services here. The wholesale prices of cheap frames are $2 to $4 only.
Address: 283 Fuqian Street, Duqiao Town, Linhai, Taizhou.
5. Haining China Leather City
Haining is called "China leather city." It owns a licensed market and complete building location of 1,000,000 meters per square.
The Haining leather city has shoes, raw materials, and fur brand stores. This leading city has an annual trade volume of 10 billion yuan.
Address: 303 Haining Ave, Haining, Jiaxing, Zhejiang
6. China Textile Town
This market is the world's largest textile distribution center with the most divisions.
It deals with more than 30,000 types of material and a passenger volume of 100,000.
Each year, 1/4th of the textile on the globe is traded in this China textile town .
Address: 497 Yunji Road, Shaoxing, Zhejiang.
Wholesale markets in Jiangsu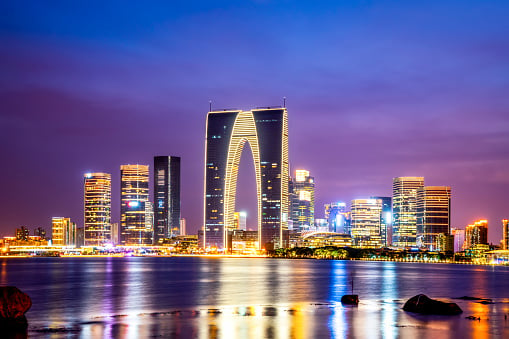 1. China Danyang Glasses City
The three major Chinese wholesale suppliers are Danyang, Beijing, and Guangzhou Glass City. The production holds 55% of the world's glass production.
But you can also get a full-speed train supported by Danyang.
Address: 1 Chezhan Rd, Danyang Shi, Zhenjiang, Jiangsu.
2. Eastern Silk Market China
This market is more popular than Hangzhou Chinese Silk City. It covers more than 300,000 meters per square area.
Today, Eastern Silk Market has turned into an important domestic clothes trading hub. The China suppliers here generate a total yearly turnover of over 100 billion yuan.
Address: W Ring Rd, Wujiang Qu, Suzhou Shi, Jiangsu Sheng, China.
3. Gaoyou Down Feather Economic Development Zone
Jiangsu holds 70% of the down jacket manufacturing of the world. Out of that, 70% of Gaoyou does that for Jiangsu.
This market is the biggest down clothing manufacturing base. It has an unlimited down processing area to sell in bulk at lowest possible rates.
Address: 30 Lingbo Road, Gaoyou, Yangzhou, Jiangsu.
4. Huqiu Bridal City
This is the primary marriage technical chain system in China. The wedding dress will only cost you 800-4000 yuan when you import from China. Furthermore, you can get that at a 50 to 60% discount.
Address: 999 Hufu Road, Gusu District, Suzhou.
Wholesale markets in Hebei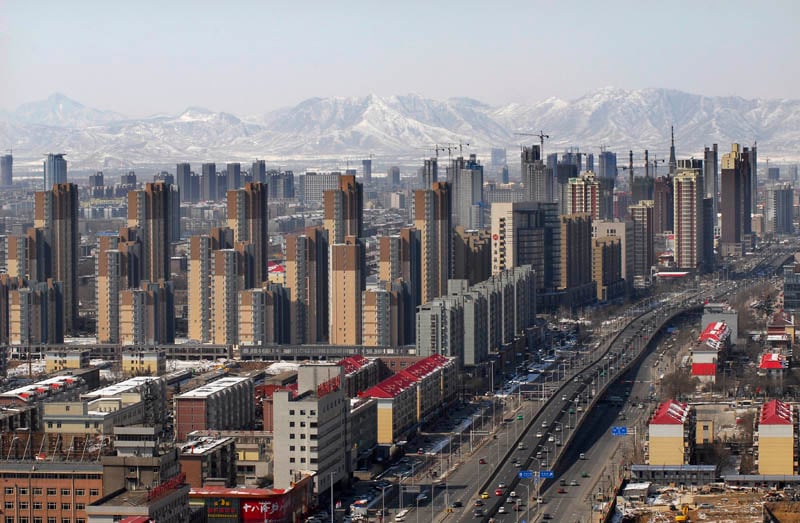 Baoding Baigou Bags & Cases Trading Market
The biggest professional suitcase and bags are imported here.
This cases wholesale market sells throughout the nation. It also exports to Australia, Russia, France, and 100 more countries.
Address: 236 Fuqiang Road, Gaobeidian, Baoding, Hebei.
Wholesale markets in Jiangxi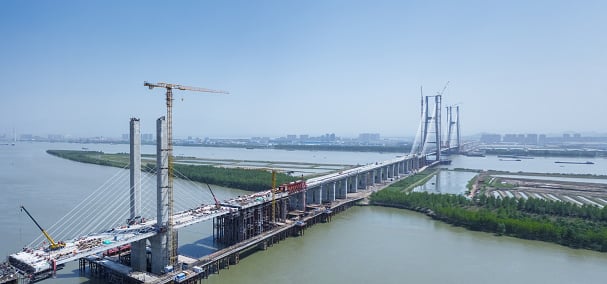 Jingdezhen Ceramics Market
China ceramics are available on the west side of Jingdezhen. It is the biggest ceramic China products wholesale market. There are many grades of daily ceramics and tableware here.
But Guomao ceramics market is the most famous and affordable China ceramics city. Most suppliers distribute their products on the floor to sell.
Address: Jingde Town, Jiangxi.
Wholesale markets in Liaoning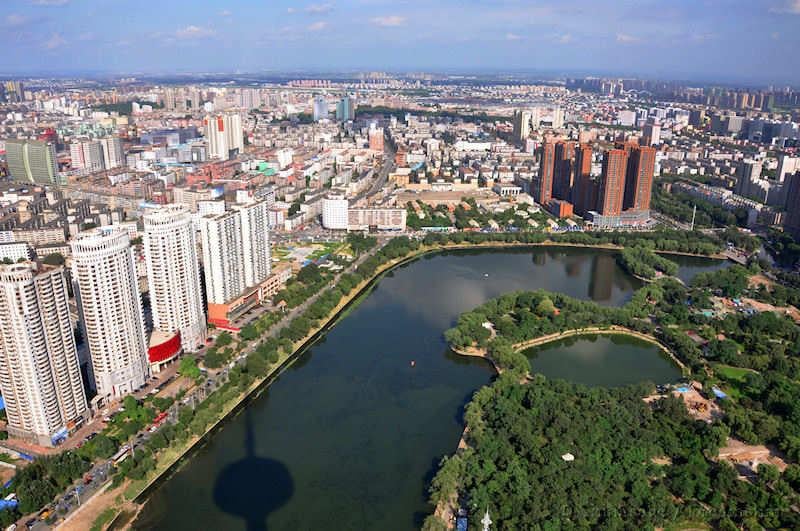 Wuai Small Commodity wholesale market
This market is the largest commodity distribution center in the north. It has over 1.2 million meters per square area.
It is also the 2nd biggest small commodities wholesale market. You can visit it near Yiwu China wholesale market.
Address: 65 Renao Road, Shenhe District, Shenyang, Liaoning.
Wholesale markets in Shandong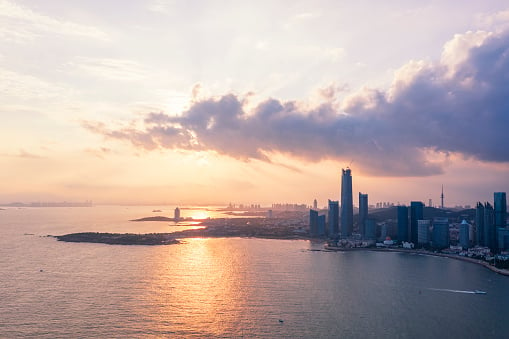 1. Linyi Yongxin International Toy Profession Wholesale City
This is the largest toy wholesale market in China. Its yearly trade capacity is 2nd just to Yiwu in Zhejiang state.
It sells toys, including arts, electric, plush, inflatable, and crafts gifts.
Address: Langyawang Rd, Lanshan, Linyi, Shandong.
2. Linyi Car & Motorcycle Fittings Town
This is the biggest motor parts selling trade hub in East China. Auto parts, motor parts, car parts, tires, agricultural parts, all these items you can buy from China.
Address: Gongye Ave, Lanshan, Linyi, Shandong.
Wholesale markets in Hubei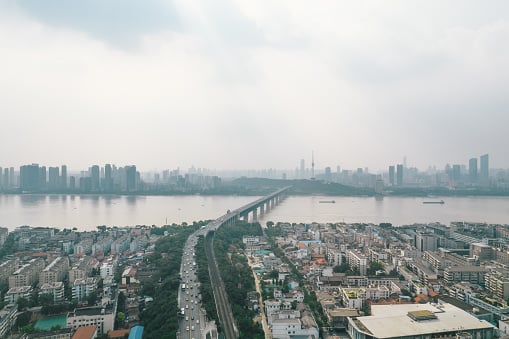 1. Hankoubei wholesale market
Hankoubei is one of the China wholesale markets with many suppliers. It is positioned as the fourth generation containing ten specific wholesale markets. For instance, commodities, footwear, hardware, clothing, household, and leather products.
Address: Panlong Economic-Technical Development Zone, Hankoubei, Hubei.
2.Wuhan Hanzheng street market
Hanzheng Street is a traditional street and an occupied market in Hankou. The market has many commodities to sell to foreign customers.
This market has a beautiful record in Wuhan's history. It is called business survival in the initial development era of the city.
Address: Qiaokou District, Wuhan 436060, China
Looking to find a reliable Chinese supplier?
As the best China sourcing agent, we help you find factories, get competitive prices, follow up production, ensure quality and deliver products to the door.
TOP 20 China Manufacturing Cities
Importing from China allows you to source quality, cheap, and profitable goods. But, it is not easy for beginners. You'll have to research to find out the best China manufacturing cities you need.
Fret-not! We've summarized for you the top 20 China manufacturing cities. My team and I often visit these locations to source the cheapest products. Let's dive deep here!
Different Kinds of China wholesale markets
We've listed above the top China wholesale markets categorized by location. Now, let's find out more about China markets by product categories:
China fabric wholesale market
China has the largest wholesale markets selling fabrics to global companies. You can source many fabric types with different qualities here. For example, unstitched fabric, lining, garment accessories, laces, etc.
Let's find out more about the Chinese wholesale markets for fabric here.
China shoe wholesale market
Many China wholesale markets sell all kinds of shoes. As many suppliers, these provide high, medium, and low-end footwear.
Whether for men, women, or children, you can find cheap shoes here. For instance, sneakers, ballet shoes, sports shoes, hiking shoes, leather shoes, etc.
Click here to learn further.
China replica wholesale market
You can find many China wholesale markets selling replica goods. It is because replica products are very cheap, quality, and profitable.
The famous replica goods are clothes, designer bags, watches, shoes, and electronics. Let's discuss this further here. 
China also has a clothing wholesale market for your need. You can find clothing for maternity, men, infant, gym, jeans, and lingerie. There are also clothes for winter and summer here.
Want to know more about the China Clothing market? This post is your answer.
FAQs
How can I find reliable China wholesale suppliers?
Consider attending trade fairs like Canton Fair. You can deal directly to evaluate the suppliers. 
You can also visit the verified online wholesale marketplaces and directories. For instance,  Alibaba or Global Sources, just find more sites like Alibaba on Google.
Hiring a reputable sourcing company is another good choice. They have the experience to source the best supplier for you.
Suggested reading: Made In China VS Alibaba 
What preparation should I make before visiting the China wholesale markets?
Make sure you research the market info in advance. For instance, market location, product price, etc.
You should hire a translator or download translation apps. Otherwise, you might face language barriers.
Besides, you should also prepare travel expenses and eWallet like Alipay.
Which differs between the online and offline China wholesale markets?
Online markets are more accessible, convenient, and cost-saving. You can visit as many verified suppliers as you want. In contrast, offline markets will take you more time and travel expenses.
But, offline markets allow better process control and quality check. You might be able to negotiate an attractive price too.
How can I get the best wholesale price from these Chinese suppliers?
To get the best prices, consider buying in a large quantity. These suppliers always offer discounts for bulk purchases.
Besides, you should buy during offers or trade shows. Don't forget to compare the prices based on your research.
Final thoughts
China is a paradise for all types of goods supply. They sell cheap, quality products. You should visit these China wholesale markets for product sourcing.
In fact, there is another professional market that is not listed above. For instance, Guangzhou Chaoyang Stationery Market and Yiwu Furniture Market.
You can also visit the trade fairs like Canton Fair. There are various products sold there. For example, gold jewelry, car accessories, home furniture, etc.
I hope this China wholesale market article is helpful for you. Or, you can talk to Leeline Sourcing for professional sourcing services.
We are sorry that this post was not useful for you!
Let us improve this post!
Tell us how we can improve this post?