Many consumers search for goods on Alibaba, the China E-Commerce store. Though secure, you might have complaints about payment or product issues while shopping.
But, how do report an Alibaba dispute for complaints?
As an experienced sourcing expert, we help new retail companies manage goods sourcing issues. To report, retailers or consumers must collect important evidence and report the complaint fast. You must also ensure matching documentation to report your complaint.
In this post, you'll find the vital step to report a complaint when you buy from Alibaba. Let's get started.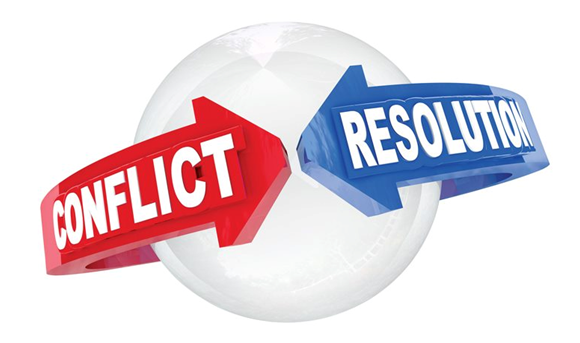 The Whole Process Of The Alibaba Dispute
Apply for Alibaba dispute submission
Buyers and sellers may face disputes when dealing with businesses on Alibaba. In this case, either party can sign in and submit online dispute mediation services. Mention your dispute details and keep the same stance during mediation. 
Alibaba's team will be the mediator to make decisions.
Mediation
There could be several decisions made after mediation:
The fault party needs to pay or compensate for liquidated damages or actual losses
You can request a full refund, a partial refund, or both a return and refund.
Refund
All consumers and sellers are protected by Trade Assurance when dealing with Alibaba. 
Most suppliers ask you to pay outside the platform while dealing. Make sure you made payment through Trade Assurance. It deducts around 3% of your total payment. 
If the seller breaches the contract, Alibaba will make an advance refund to the buyer. The refund amount is subject to the guaranteed amount received by the seller.
Feedbacks Towards Decisions
If you are not happy with the mediation decision, there are two ways you can react:
Claim from Alibaba and appeal for a suitable mediation decision.
To do so, you have to submit your request to the Hong Kong International Arbitration Center. You'll need to bear the refund obligation in advance.
Request your counterparty to carry out their responsibilities
In this case, you will deal with them without Alibaba's mediation. Note to understand the dispute resolution method based on your transaction contract. You must have clear terms in your contract and collect proof of every step. If you file for a dispute, you have all the details. 
Different Types Of Disputes
Let's look at the types of disputes when customers buy from a China shopping website:
Severe Dispute
Not receiving the products after full payment
Not receiving products not as described. For instance:
Not receiving quantity or weight as ordered is over 20% difference from order.
Sellers do not receive payment after complete delivery.
Received an empty box
Ordered a kettle but received bottles
Ordered genuine products but received fake goods
General Dispute
Having after-sales service issues like warranty period
Having problems with size, color, model, or texture
Receiving spoiled goods
Receiving quantity or weight less than 20% ordered.
Logistics issues
Documentation issues like FDA
Taxes or shipments hold up by customs
Remarks: Alibaba does not resolve product conformity, damage, or shortage complaints. 
Want to buy on Alibaba easily and safely?
Leeline Sourcing helps buyers source the right product and solve all their payment problems at the best service.
How To Open A Dispute If You Receive Defect Goods?
If you face product issues when buying stock from Alibaba, you have to open a dispute within "30 days" of confirming the receipt of goods.
The team will look into the evidence once you have opened the dispute. They will settle the matter for you.
To open a dispute the right way, you need to follow these steps:
Step1: Go to Order List Page and click "Open a dispute" and "Apply for refund."
You need to sign in and go to the order list page to open a dispute. Select the order you want to open a dispute for, and click on the "Apply for Refund" button.
Step2: Fill in the Dispute Form and Upload Evidence
There are specific files you will need to upload if you open a dispute. Alibaba's team will require these files to assess your claims.
Specific evidence is also required, including:
A signed copy of PO (Purchase order)
Documents related to your specifications while placing the order.
Documents related to design.
A copy of the inspection report.
A copy of all communication reports with the supplier.
A signed copy of the transaction receipt.
Significant evidence for strengthening your claim.
Pro Tip: Make a video while unpacking or receiving your shipment. It would be evidence that you received it damaged. 
You must fill up the complaint form based on the accepted evidence formats. Click submit after uploading the documents above.
Step3: Wait for the Suppliers' response or Escalate it to the Alibaba dispute team
At the point of submission completion, the supplier has a response time of 5 days. The supplier will reply within 5 days for an effective resolution.
If the supplier doesn't reply within 5 days, or you are not satisfied with the resolution provided. Discuss your dispute with the supplier, and if he offers to negotiate, then do it. But don't settle for less. 
You always have the option to escalate it to the Dispute handling team.
Dispute resolution and refunds
Alibaba has a dedicated team to look into disputes and provide you with a resolution. The team thoroughly goes through all the documentation and evidence you provide.
If the evidence is sufficient and the supplier is at fault, you will get a full refund. It is based on the number of orders you have placed with Trade Assurance.
How To Win The Dispute?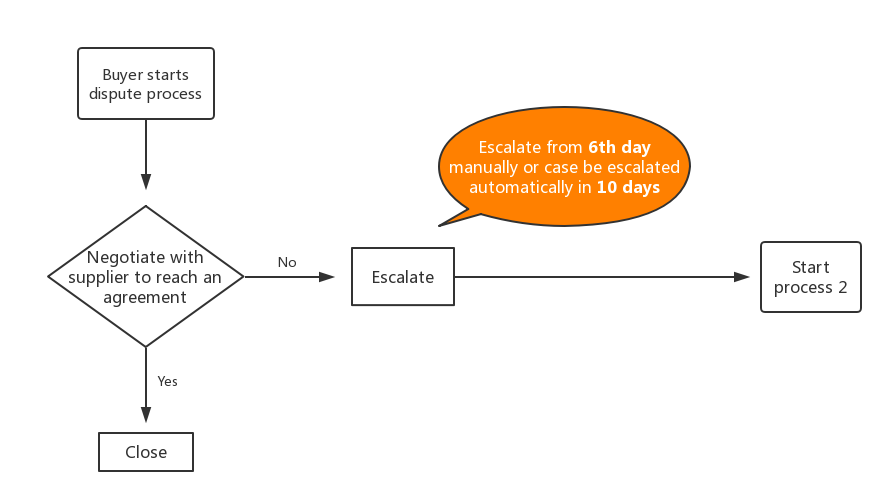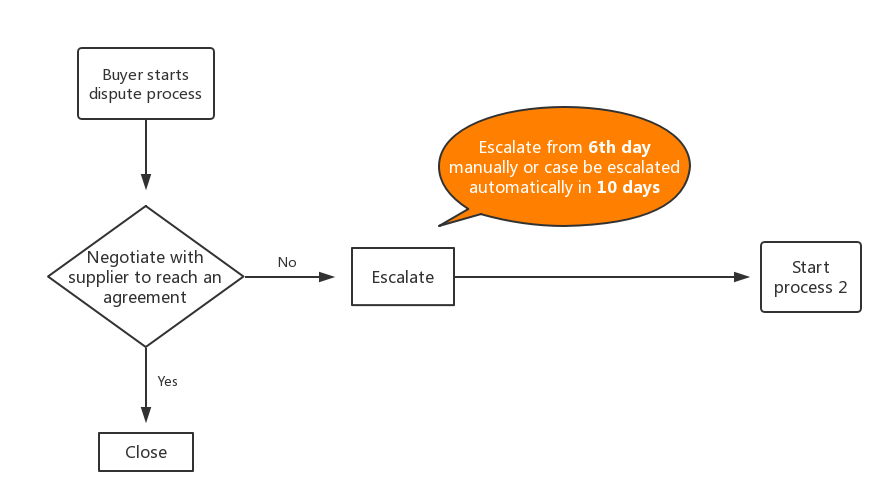 When a China supplier fails to fulfill its responsibility, its buyer can raise a dispute. Sometimes, suppliers might get wronged by bad customers too.
So, it is crucial to learn how to win a dispute. It protects your rights for your online sales on the Alibaba e-commerce website.
1. Document the Important Evidence
Screenshot or record the video of the product descriptions and important chat history. It protects you in case sellers amend the description or deny their words. The screen recorder is good and refreshes the screen so it won't look fake. 
2. Submit a Purchase Order (PO)
PO summarizes the products ordered. It defends you against the wrong product, amount, or weight received.
3. Request a Proforma Invoice (PI)
When sellers create a PI, it implies their consent and intention to sell a product. It protects you against seller's claims that might confiscate your refund right.
Without a detailed Proforma Invoice, you could hardly win a dispute.
4. Ensure Matching Documentation
Ensure the information on your Proforma Invoice (PI) and Purchase Order (PO) matches. The product descriptions must be the same on both documents.
5. Utilize Trade Assurance
Trade assurance protects you against scammers and dishonest sellers. You will get 100% cover upon a dispute. Only pay through trade assurance no matter how good discounts your seller offers with other channels. 
6. Inspect Before Shipment
You can avoid damage, fake, or different products shipped to you. You'll also save more time, money, and energy to deal with disputes.
7. Avoid Canceling Disputes
Sellers tend to convince customers into canceling the dispute. For instance, promising refunds or other benefits. But, you should not cancel to ensure you win a dispute.
If you hard to negotiate with suppliers and pay on alibaba.com safely?
LeelineSourcing is ready to help you buy from alibaba low cost and efficiently.
Why May Alibaba Reject A Refund?
You must also keep in mind certain things while opening a dispute. You must have all the necessary evidence to open a dispute and be eligible for a refund.
Your refund might be rejected even if the supplier is at fault in any of the following cases:
You have not provided precise product specifications while ordering the products.
You did not book a quality inspection while ordering the products.
You discover the quality issues after you have received the product in your country.
Sometimes you don't have enough proof to back your refund. If you have sent some part of your transaction outside the platform, then you can't get a refund for that deal. Only deals that happened through Alibaba trade assurance are eligible for Refunds. 
It is vital to clearly provide these details to the supplier while placing an order.
FAQs
How long does it take for the Alibaba dispute process?
In general, a dispute resolution will take a maximum of 90 days. But, each case has varying response times from the parties involved. 
To break it down, negotiation might take about 3 – 30 days. If the seller refuses to accept your request, you can ask for Alibaba's intervention. They take about 3 days to start handling your request.
What are the costs involved in resolving a dispute?
The Alibaba company provides a free mediation service for trade assurance orders. It means that you do not need to pay any fees to resolve an Alibaba dispute.
But, you might incur other costs like non-refundable taxes.
What happens if I escalate a dispute?
Alibaba's team will contact both consumers and sellers to find a solution. It is helpful to resolve your dispute with an uncooperative seller. 
Requesting for dispute escalation and refund will affect the seller's e-commerce store. So, most sellers will offer you a solution hoping that you can cancel the dispute.
Should I cancel a dispute upon the seller's request?
You should not cancel the dispute, especially when the Trade Assurance Time ends. Buyers cannot reopen the dispute after canceling.
Note to wait until the seller solves the issues. For example, deliver replaced goods and send you the tracking number. Or, after they refund the payment to you.
Can I submit an Alibaba offline dispute for an offline order
Alibaba's team only resolves complaints if the buyer refuses to pay for delivery. Or, when a supplier fails to deliver goods after payment.
It does not have the authority to penalize any member for an offline scam. If this offline order is the seller's fault, Alibaba's team can only disable their account.
What's Next
Alibaba is an innovative and leading online shopping platform. It even earns more profits than eBay. You can find brands of various categories by searching on this China website. They are sold at a competitive price.
Many new retail sellers stock goods here to fulfill the market demand. The new retail is happening, being the future of the traditional retail industry.
But, you must know about disputes regarding products and services before shopping on Alibaba.
I hope this article shares essential information about dispute resolution. You should utilize them to report a complaint on products or services issues.
Visit our Alibaba service page to learn more if you need more information.
We are sorry that this post was not useful for you!
Let us improve this post!
Tell us how we can improve this post?