Alibaba Trade assurance is a way to protect suppliers. It works as insurance for your Alibaba payment for those interested in trade assurance.
To effectively work with the suppliers through Alibaba is a safe practice. Trade assurance can allow you to have the peace of mind that your purchase is protected. It protects your trade from fraud and is a great way to assure quality.
It also protects the purchase from receiving any damaged goods.
Today, we will have a comprehensive analysis of Alibaba trade Assurance in different aspects.
What's Alibaba Trade Assurance?
Trade assurance is a trade protection initiative launched by Alibaba to enhance the trust level between buyers and suppliers. It is a free service offered to buyers on a trade assurance contract and trade assurance checkout.
Alibaba is the largest wholesale platform for purchasing in mainland China needed to gain the trust of its buyers.
Trade assurance allows suppliers to get the products sourced with quality assurance. The participating suppliers are trusted, and there will undoubtedly be no fraudulent transactions.
Alibaba sets some eligibility criteria, and your order must meet those criteria to be eligible to apply for trade assurance.
It provides a 100% cash back guarantee upon fraudulent transactions and damaged goods.
Main benefits of Alibaba Trade Assurance Protection
Alibaba trade assurance has several benefits for both the buyer and supplier. Besides assuring an agreement and better relations, it also ensures that the buyer-supplier connection is optimal and trustworthy.
Trade assurance has several benefits for both buyers and suppliers, including:
Benefits for suppliers:
More orders.
They can resolve their order quantity.
They can get better rates for their products.
Order compliance.
Best customer relations.
Benefits for Buyers:
Ensuring safe transactions.
Safety from frauds.
Protection for safe transit.
Insurance against damaged goods.
Claims for sub-standard products.
On-time delivery.
100% money-back guarantee.
How do you find Trade Assurance suppliers?
Everyone wants to be on the safe side. Hundreds of scammers are roaming on Alibaba. That's why you might look for a trade assurance supplier to protect your money. Now, the question is—How can you uncover the trade assurance suppliers?
I have mentioned three methods to find the trade assurance suppliers on Alibaba.
First, you must search for the product you are looking for on Alibaba. On the left sidebar, below Categories, you can find the section of Suppliers. Apply the Trade Assurance filter, and boom! All trade assurance account holding suppliers will be there.
Do the same— search for products on Alibaba. Click on Customization on the upper left tab above the product. Have a look at Transaction Value. It is trade assurance.
The third method is to search the supplier and visit its company page. You can find the Trade Assurance Icon on the upper left bar.
These are three methods to determine whether your supplier has trade assurance policies or not. Be safe and secure in this aspect.
Payment methods of Alibaba Trade Assurance
Alibaba buyers are of different origins. So, Alibaba supports several transaction methods. The following methods to pay suppliers will ensure trade assurance orders.
| | |
| --- | --- |
| Online Bank transfer | In online bank payments to supplier's account, be mindful of being eligible for a Trade Assurance order. You must transfer the amount to the bank account designated and wait until you conduct a quality inspection. |
| Credit Card | Credit cards are helpful as Visa and Mastercard may investigate matters of scams. This payment method is efficient only for smaller purchase amounts. |
| Alibaba Pay Later | Pay Later is an excellent initiative for buyers. It allows you to apply for credits of up to $150,000 from third-party partners of Alibaba. |
| Telegraphic Transfer | Telegraphic transfer is the most popular for B2B transactions. It supports a wide range of currencies. There are also no transaction limits. |
| Western Union | Western Union is only accepted by US buyers and on small order quantities. It is the right choice for you if your order amount is less than $2500. It has a fixed transaction fee. |
| E-Checking | E-checking is the recommended method for Alibaba to make transactions. It has a fixed transaction fee for convenience. However, it is available for US citizens only and supports USD only. |
How to Create an Alibaba Trade Assurance Order?
For those who have studied Alibaba Trade assurance and want to use it, it is essential to securely create an Alibaba Trade assurance order.
There are specific vital parameters involved, and you need to know them all to get the right Trade Assurance services.
You need to take care of the following steps while creating a Trade Assurance order:
Step1: Check Your Supplier's Trade Assurance Limit
Suppliers on Alibaba have Trade Assurance limits. These limits are the maximum amount they can participate in the Trade Assurance Program.
Alibaba grants the Trade Assurance limit of a particular supplier to them. This limit is based on their experience, business reputation, and the number of trades.
You must ensure that the Trade Assurance limit of the supplier you choose should exceed your order quantity.
Step2: Create the Product Specifications and Delivery Terms
To ensure a flawless transaction, you must specify all the product specifications in a suitable format.
For this purpose, you need to send some specifications like:
Suppose you buy products from Alibaba suppliers and want to have them branded according to your design. It is recommended that you send your supplier the product design file instead of a photo.
Component Quality requirements
You must have detailed quality requirements for the products you are looking to source. Ensure that you have sufficient evidence to escalate the dispute and get your money back through a refund process.
You must specify the exact quantity of products for your order. It will ensure that you can file a dispute later if there is a shortage in quantity.
There are often requirements from your country for the packaging details to have these products imported. You should specify how many products you need to be packed together and what material should be used for the packaging.
The exact shipment date will ensure that your products are delivered in time if the Chinese supplier fails to ship the products on the specified date.
Customization Specifications
If you need to customize the products, you must specify the details. Logos, badges, printing, color, and packaging must be communicated to the supplier.
Step3: Choose Coverage Type for Your Order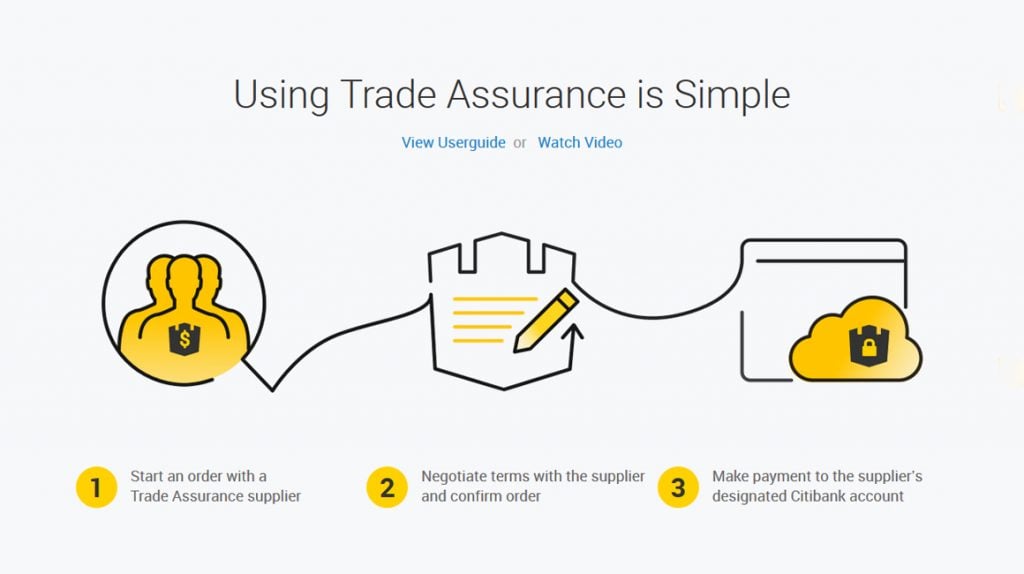 Coverage type allows you to choose the right coverage for your order. You have the options to either choose pre-shipment coverage and Post-delivery coverage
Now, if you have chosen pre-shipment coverage, your down-payment is protected against it, and you can file a dispute if any problem occurs.
And if you have chosen post-delivery coverage. That means that your whole order is protected if within the limits of the Trade Assurance limit of your supplier.
The dispute team will look into the matter; you will get a full refund in case of a dispute resolution by the dispute team.
Step4: Confirm your order and Make the Initial payment.
To confirm your order, you must negotiate. And why negotiate? It is crucial to decide on reasonable rates as you look for economical prices. So, get it by proper negotiations.
Have you discussed the terms and settled on a single price? If yes, that's great. Move forward and make an initial payment. The initial cost will confirm your order.
Moreover, you can discuss the payment method with your suppliers as well. They will make sure to provide you with ultimate ease in this aspect.
Step5: Modify Alibaba Trade Assurance order
Is the idea of Alibaba trade assurance order flashed through your mind? If yes, no problem at all. I will show you how to modify the Alibaba trade assurance order details.
For orders not confirmed yet, the buyer can request a modification and wait for the supplier's response on the order details page. You can contact the supplier regarding this.
For payment processing orders, wait for the payment to arrive.
Orders waiting for delivery date confirmation, modification is not feasible unless both parties agree.
Want to buy on Alibaba conveniently and safely?
Leeline Sourcing helps buyers source the right product on Alibaba at the best service.
How much are the Trade Assurance order fees?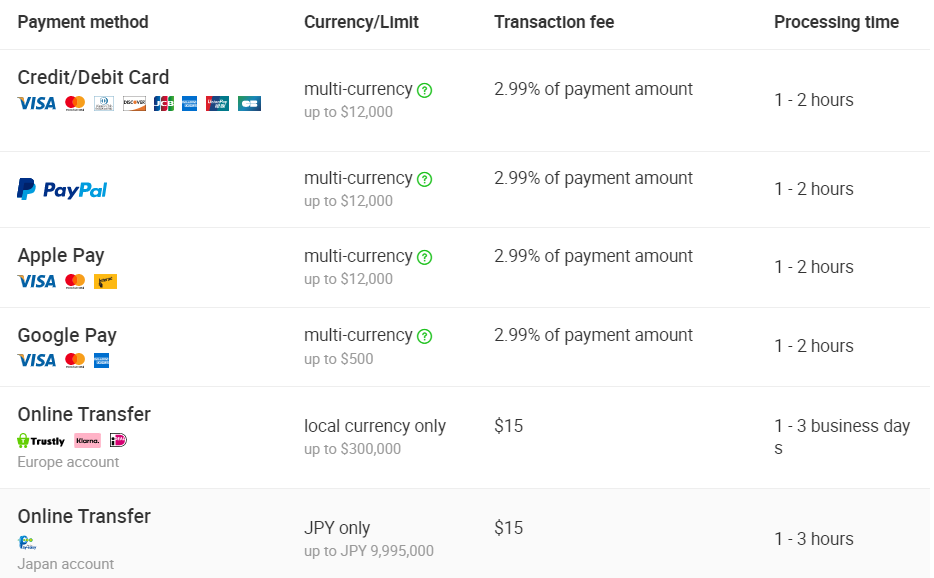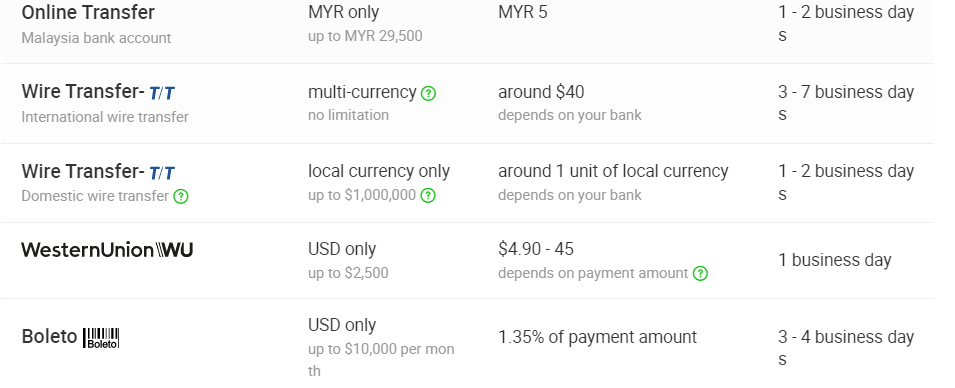 Alibaba Trade Assurance vs. PayPal
| | | |
| --- | --- | --- |
| | Alibaba Trade Assurance | Paypal |
| Service | Alibaba is the platform that helps business owners to buy and sell goods wholesale. | PayPal is the platform that provides the feature of managing finance and transfer of money across accounts. |
| Users | Owners who sell goods in the global market. | The user who pay money to suppliers or transfer money. |
| Effect | Only apply to the Alibaba platform | Apply to the transactions globally |
| Feature | Alibaba guarantees the quality of the goods | Paypal only ensures the safety of the transaction |
FAQs
How to apply for an Alibaba assurance refund?
There are multiple reasons to apply for trade assurance.
1. When you don't get your delivery on time
2. The product quality is different from promised ones.
Maybe it is something that has already happened to you. I suppose this is the right time to create a dispute and apply for a refund. You can read our detailed guide to know some Alibaba refund experiences from other buyers.
Does Trade Assurance enable me to return products I am not satisfied with?
You can not return the products through Trade Assurance if they meet all the requirements. Suppose you want to use Trade Assurance and claim a refund on your purchases.
Your products must be defective or have a late delivery than promised by the supplier.
Alibaba Trade Assurance is a safety program for both buyers and suppliers and protects the interests of both.
Hence, it can only be used to open a dispute if the products you have received are damaged, not as you specified them or defected. If your product's technical specifications don't meet, you can apply.
Do all suppliers offer Trade Assurance payments?
No, all Alibaba suppliers do not offer Trade Assurance payments. Trade Assurance payments are provided by some suppliers only. So, make sure about the Chinese suppliers before writing money directly.
Alibaba has set several parameters to ensure that only trusted, and reliable suppliers can participate in the Trade Assurance program.
These parameters are based on the experience, reputation, product quality, quantity of the products they can sell, and the number of transactions they have had in the past.
How does the Trade Assurance service protect buyers?
Alibaba Trade Assurance service has no membership fees. Certain trade assurance suppliers have increased rates for Trade Assurance acceptance. It may cost you a bit more than the regular rates but is worth each penny.
The process is simple. Alibaba holds the amount until your order is delivered.
This way, you can be assured of your investment, and if any dispute occurs, you can file it with Alibaba and claim a 100% refund on the amount you have paid.
What to do Next
While Alibaba Trade Assurance is an efficient way to conduct safe transactions, it might not be beneficial for all. There are certain complexities and order criteria involved that you must know of.
Not to mention the additional transaction fees and the increased rates from the suppliers.
Hence, if you want to use the Alibaba Trade Assurance, you must thoroughly study all the required parameters. Go through established technical terms and find Alibaba's quality control partners.
Also, you can get help from Leelinesourcing to define product specifications and get your quality inspection of products before they are shipped.
We are sorry that this post was not useful for you!
Let us improve this post!
Tell us how we can improve this post?