If you are facing trouble finding the Alibaba Suppliers, you are in the right place.
Sit back, and we will steer you through all the process. We will overcome your every concern related to Alibaba Suppliers.
After going through this guide, you can find the best Alibaba supplier for your product.
Either running a bricks-and-mortar or an online retail shop, suppliers are important ingredients.
Starting any selling business the foremost thing needed is suppliers. And finding the right supplier for the profitable business is quite a task.
In the past, it was a very difficult task. Still, it is quite troublesome, but thanks to pioneers of e-commerce, which has eased much for us.
The idea of Jack Ma changed the whole perspective of e-commerce. His brainchild Alibaba has changed the lives of millions.
Alibaba is the only platform where you will find the top manufacturers and suppliers. It is the largest network and search engine for factories and suppliers in the world.
Today, you need the internet and a smartphone to access the manufacturers in the other part of the world.
Alibaba will be a great start for a new business idea.
In this guide, we will help you identify different types of Alibaba suppliers and find factories to manufacture your products.
So, Let's dig in! And find out the ultimate key to find the best manufacturers at Alibaba…
Suggested reading:How to Buying From Alibaba : Ultimate Guide 2020
Why Import From Alibaba?
Alibaba is the most convenient method to search for manufacturers and suppliers. In line with Alibaba, many other online services also have emerged. These helped in automating the whole import process. So, importing product from Alibaba to kick start your business, is the most workable. As it will save your time, money, and effort. These are important factors for any new business to enhance it in a shorter period.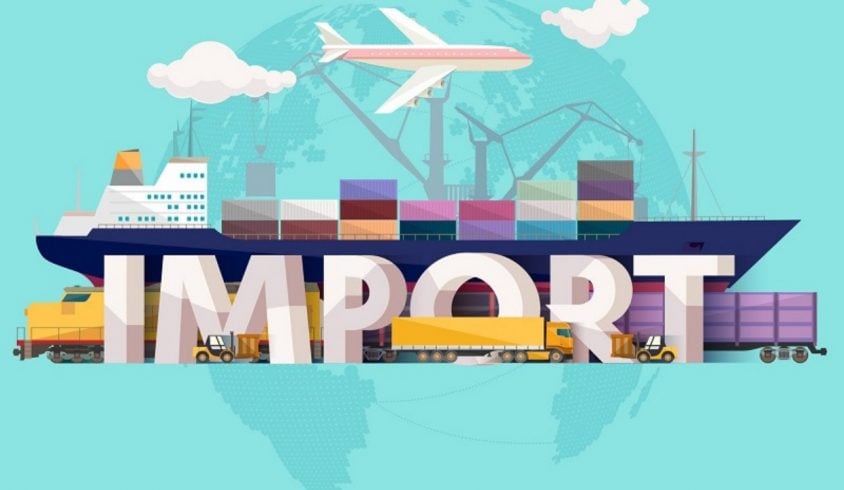 Moreover, You can have anything at Alibaba Group. 56% of the e-commerce seller on Amazon buy from Alibaba to sell on Amazon.
Let us see the pros and cons to find out why it is better to import products using Alibaba.
Suggested reading:Best China Import Agent Help You Import From China
Pros of buying from Alibaba
There are many advantages to buying from Alibaba. But you also know, there is no land without stones and no meat without bones. So, we have to be aware of all the hurdles as well. Following are the reason you should import product using Alibaba:
Manufacturing costs are low because of the competitive environment of Alibaba.
You can compare the prices by asking for quotes from sellers.
Many manufacturers will provide samples for quality check.
You can visit them or send your representative to verify the quality.
You can negotiate on the prices.
Using Alibaba, you can check for the authenticity of the manufacturer.
Your payment will be secure using the Alibaba platform.
You will have higher margins as you are buying straightaway from the manufacturers.
You can have custom packaging for your products.
Many manufacturers offer custom branding for your product. You can brand your product as well.
Risks of sourcing from Alibaba
There is no pack of cards without a knave. So, there are some risks as well, especially for a newbie.
But, don't despair we will key them out for you. After seeing these, you will be aware of these risks that can hamper your business.
There are many scams on Alibaba as well. That is why we always suggest having a proper background check for your supplier can help you out with this.
We LeeLine sourcing is one of the best sourcing company can help you with this. Simple as that you can contact us. We will inspect your supplier for you and will provide you with insight.
The following are a few risks that you can encounter.
The language barrier is the first as most Chinese are not good at speaking English. Yet there is a way the written communication will help a lot. Or you should speak quite slow to let them understand. Asians will never ask a foreigner to repeat what you said. As in their culture, it is a bad habit to ask someone to repeat.
Shipment can take a while. So, you should plan your shipments ahead of time. Or contact a reliable sourcing agent that can help you with the logistics.
Customer services are not quite good.
Alibaba is not recognized by BBB. So, rating about them is not proper.
Identifying manufacturers and distributors is difficult.
It is difficult to check the selling rights.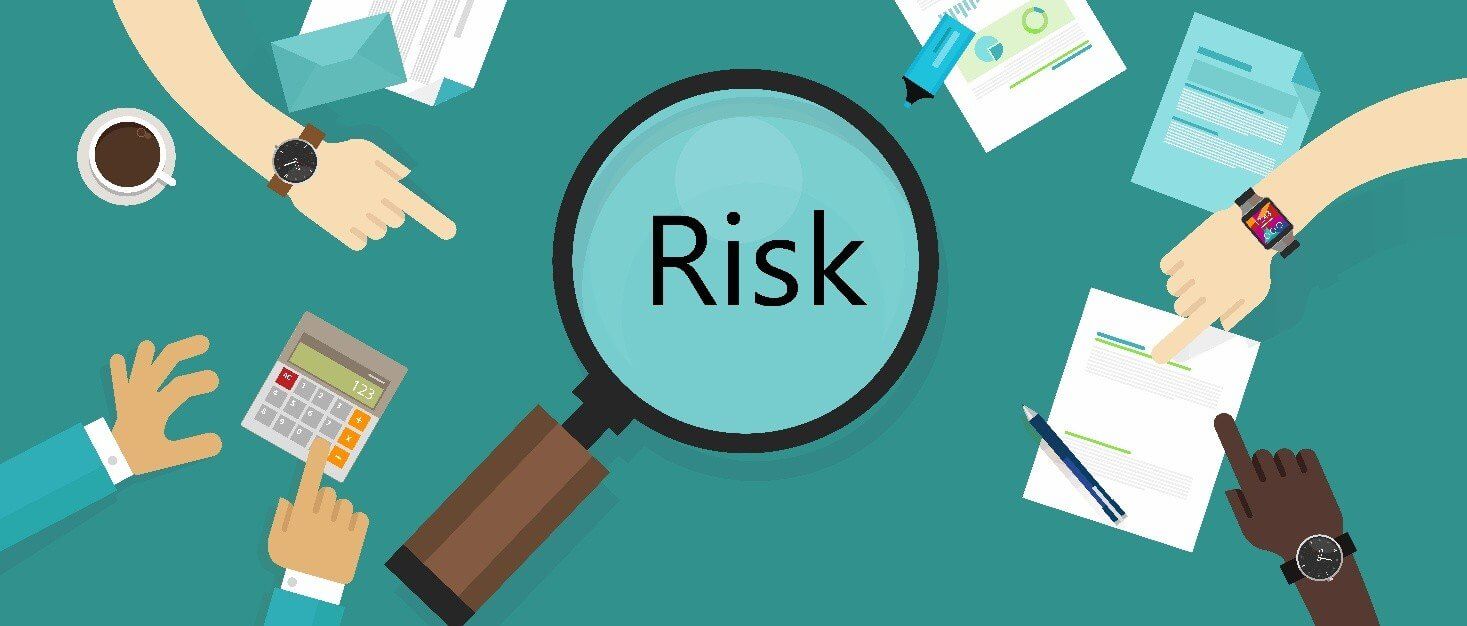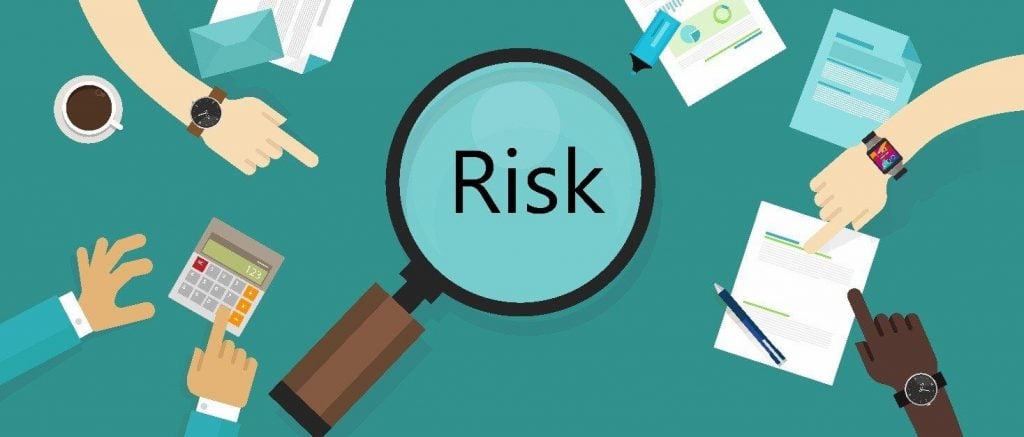 The Differences Between Alibaba Suppliers: Factories, Trading Companies & Wholesalers
Every supplier seems to be the same. But in reality, it is not what it looks like. There is a lot of difference that you need to understand. A wholesaler cannot fulfill what a trading company can. And a trading company can't fulfill what a factory or manufacture can. So you should be careful while identifying suppliers. In trading the smaller the chain higher will be the profits.
In the standard business model, Factories produce the product. They distribute it among the distributors of different areas. Every distributor is responsible to sell in its area alone. Wholesalers buy from distributors to sell in their clusters. The retailers of that cluster buy from those wholesalers. End-user usually buys this product from the retail shop. The margin is set for all in accordance.
Many multi-national companies follow this model. For example Nestle, Reckitt Benckiser, pharmaceutical industries, and many more. There are some similarities, but e-commerce has changed much of it.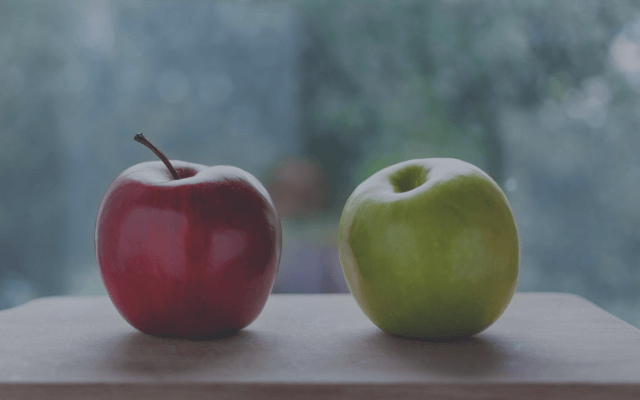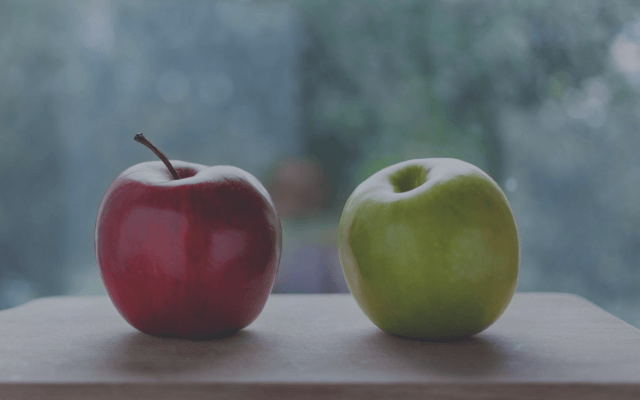 Let us see what Alibaba Suppliers list means.
Suggested reading:Best 10 China Wholesale Websites – Buy Wholesale From China
Alibaba Suppliers Type #1: Wholesalers
If you do not want to buy in bulk, wholesalers are the best opportunity. You will get the price at a discounted rate but not as much when buying from a factory in bulk.
Wholesalers are usually the option for those working on the dropshipping business model. Or they are running a retail shop online for different products.
Moreover, most of the wholesalers sell their product on AliExpress rather than Alibaba.
If you are a wholesaler yourself do not buy from these if you encounter these. You can confirm the status of the suppliers by going inside their profile. Many manufacturers have also uploaded their factory images. This can identify that the supplier you are talking to is wholesaler or not.
Alibaba Suppliers Type #2: Trading Companies
Trading companies are the distributors of many factories. They have very big warehouses where they store the products. After buying it from the factory at lower prices, they sell it with a margin to other buyers.
Most of the entrepreneurs try to avoid these Alibaba Suppliers. As they think, trading companies decrease their profits. Yet, if you need to buy a small fraction of products, buy from these.
But if you need to launch your brand. Or want to sell custom products, they are not your cup of tea. For that, you need to contact factories.
Alibaba Suppliers Type #3: Factories
Factories or manufacturers are the suppliers that are in real action. They make the product. Factories are the best opportunity when you are a wholesaler. Also, when you are planning to make your brand.
To monetize the suppliers Alibaba platform adopts the high-pricing policy. The higher you pay the higher will be the exposure at Alibaba. So the high ranking companies are not for sure the best one. A Gold supplier company gives Alibaba $5000 a year. While Taiwan and Hong Kong gold suppliers pay approx $2999 a year. Yet, the companies that pay this much amount for the security might have some wort. But still, only this is not the guarantee. You have to see other aspects as well, which we will explain to you further.
How to Find the Best Manufacturers on Alibaba
If you follow these 8 steps, you will end up with the best manufacturer from the Alibaba Suppliers list. These would be the best Alibaba suppliers to work with.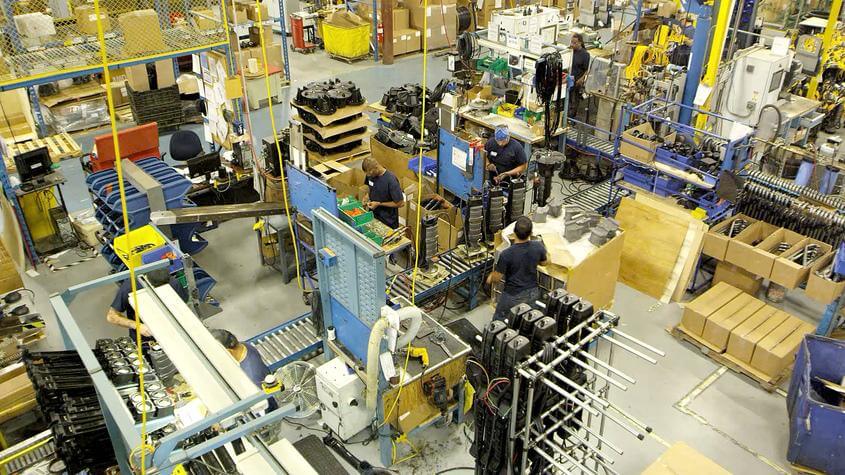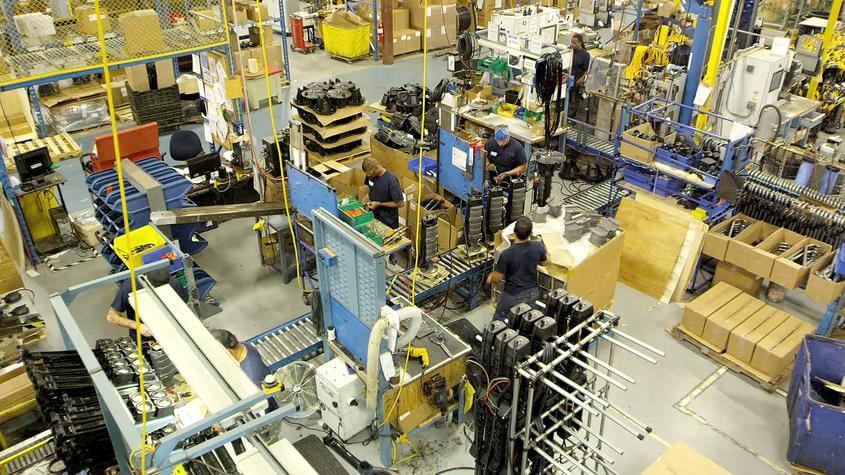 Let's start with the steps!
1. Pre-Qualification of the product
Pre-Qualification step is to prepare yourself. The first thing is to brainstorm and research about your product. Try to contact people who are experts and ask for advice, making, and risks. After acquiring all the specifications, start finding the ideal factory and location.
Let's see how this data will help.
Know Your Product Specifics
Understand the specifications of your product. You should know the quality and raw material used. Moreover, you will understand how much will it cost on production. What would be the best size and weightage? And all other necessaries according to your product.
Understand Your Ideal Factory's Characteristics
After knowing your product, you must also know the characteristics of the factory. You should know the environment workable for your product. You must know the best temperature required for the product in the factory. What should be the security standards? Where and how the factory should store the product?
Check out either you need OEM or ODM factory. If you have your design, you need an ODM. Whereas, if you want to copy an existing product, you need to contact OEM.
Figure Out the Location of Your Ideal Factory
Not limited to China rather worldwide different factories have different locations. For example, if you are searching for the paper industry, you should visit Singapore. You are looking for telecom equipment, Shenzhen or Hong Kong will be your place. So, for finding your ideal industry you have to find out the specific area first.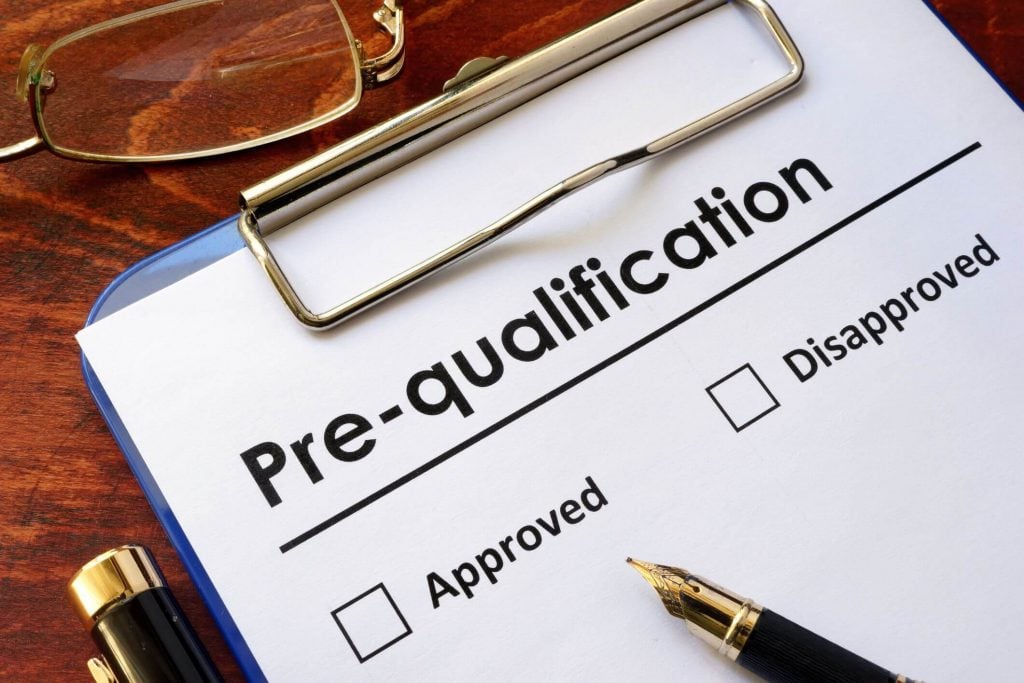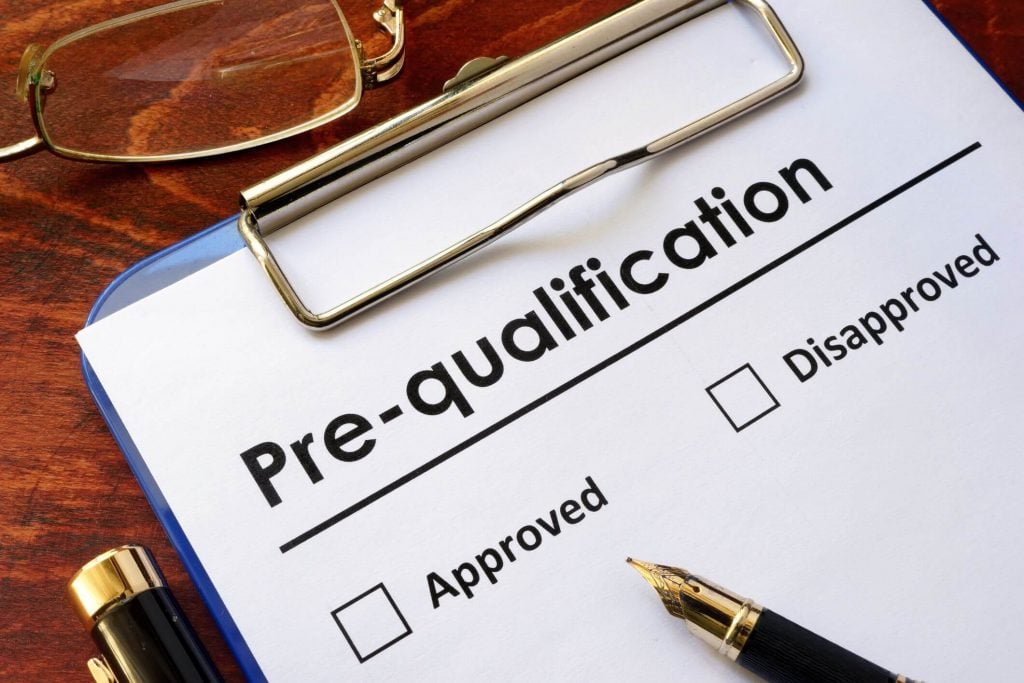 2. Search on Alibaba
Now, you have completed the pre-qualification, you know all that was needed.
Create an account on Alibaba for better insights. And start searching for the product or manufacturer.
Prepare the list of Alibaba Suppliers. Ask every potential manufacturer for the quotation.
Begin Your Manufacturers Search on Alibaba
While searching, you should need to be very careful with your keywords. Try to be as specific as you could be. To find the most accurate search result.
Also, narrow down the locations that you have identified during the pre-qualification phase.
This will help you lose many of the wholesalers and traders that are not located in the same province in China.
Types of Alibaba Suppliers
There are three types of Alibaba Suppliers' badges. These badges will give you meticulous search results. These will scrutinize most of the irrelevant Alibaba Suppliers. So, let us see how they can help you with finding the most relevant Alibaba Supplier needed for you.
Alibaba offers Trade Assurance that is a free service. It helps build confidence between buyers and suppliers. Trade Assurance provides Alibaba buyers with 100% payment security. That is protection from their chosen Trade Assurance suppliers.
Trade assurance helps you open a dispute with your supplier. On review, if they find non-compliance by the supplier, they will refund your money. So, always try to deal with suppliers having trade assurance. During the agreement list all the points that could be a precursor of dispute. For example, delivery, quality, and damage item related points.
Gold Supplier
Gold Supplier is a paid premium membership for suppliers on Alibaba.com. This is also a good sign if your supplier is a Gold supplier. It somehow assures that the supplier is legitimate. Alibaba provides suppliers with extensive ways to promote their products.
It is obvious if someone is paying an amount of $5000 a year have some seriousness. On the supplier end, it helps to maximize their exposure and give more options as a perk of this premium package. They have better visibility and have more options to do business online.
Assessed Supplier
Assessed Supplier is the most important of all. Alibaba has had a third-party company. To earn a badge, a third-party company visits the factory of the supplier. They check out their facilities. Alibaba grants Assessed supplier badge when the factory meets the quality check.
How to choose from these three options?
We recommend checking all the three options if you are living outside of China. Yet, it will narrow down the search way too much.
There is another way. That is, you can hire a sourcing agent for the inspection of the factory. In this way, if you select the first two will be good to go.
Sourcing agents have auditors and inspectors dedicated to this work only. We LeeLine Souring also provide factory audit and inspection of your Alibaba Suppliers. We can also help you in scrutinizing the supplier's list. Contact us and leave the rest on us.
List Alibaba Suppliers Effectively
Now, you know all the ups and downs of Alibaba's search.
Put your keywords in the search bar.
Select the badges and hit search.
You will see a list of search results in front of you. Now open every product in a different tab.
Analyze the following key things:
Products
Description
Location
From how long the product is on Alibaba
From how long Supplier is a gold supplier
Note down all the key features of every Supplier. Check if the company has gained the gold supplier less than a year put it in your gray list for now. If they are near to 5 or more it is good to go.
Weed Out Unprofessional Alibaba Factories
Now, it's time to weed out the fake ones. One thing to mention is that these factories are not good with spoken or written English. So, do not count language as a tool to weed out. Yet, you can analyze them on these questions.
How well they have maintained their product page?
How great is the quality of the pictures?
Does the description match the picture?
What they have told about their factory and do they have shown their factory or not?
What is their QC process and did they mention it?
Asking these questions to yourself. Assess suppliers based on these questions. This will give you a clear vision of the professionalism of the suppliers.
Spot the Fake Alibaba Suppliers
You can spot the fake Alibaba Suppliers by visiting their product page. Suppose, for instance, they are paper suppliers. But, in their product section, they are also selling bicycles. This portrays that they are not a factory but a trading service.
Evaluating the Websites of Potential Alibaba Manufacturers
A professional supplier will provide a plethora of information on the main page. The product will also be available in many varieties of size, quality, color, etc.
But, the poor-quality will be lacking in many things.
When you find out about your factory, consider it.
3. Building an Alibaba Suppliers List and Gather Essential Information For Each Supplier
After finding the suppliers, now its time to streamline the data. As you have to contact them now and then collect the basic information. Maintain it in an Excel sheet or wherever you think would be suitable. Put information under the same format to understand it.
For example, you can make a form where you mention these things to contact them a letter.
Name: _____________________________________
Location: _____________________________________
A factory _______ or a trading company____________
Number of employees: ___________________________
Contact
Telephone _____________________________________
Email _____________________________________
Minimum Order Quantity (MOQ)____________________
Price _____________________________________
Lead time _____________________________________
Web address ___________________________________
Note: This is form is for your record only.
4. Contact Alibaba Suppliers
Now it is time to contact the suppliers. There are many ways to contact them. You can contact them WeChat or Alibaba Trade Manager. Sometimes their representatives could contact you on your WhatsApp. But, email is the best way. And this would where they contact you most of the time.
Your email should be professional looking. It will tell your seriousness. Last, it is a business ethic.
Example of a Horrible Email
This is a type of horrible email as it is difficult to understand and answer.
Dear [PERSON],
My name is [FIRST NAME] and I'm a [JOB TITLE] at XYZ Ltd. We are a foreign trading company located in Guangzhou and our website www.1122.com. One of our customers' from the USA needs to find two OEM [PRODUCT NAMES]. They are looking to order around 300 500 pieces as sample order. if the quality is good, they will make an order of around 2,000 pieces soon after. The first product can have more functions and should be better quality than what I have listed here. The second one should be like what I have listed. Also, if you have different styles and high-quality shower heads you can send us their picture. MOQ, per unit cost, materials, etc.
Please answer these questions:
Are you a factory or trading company?
What is the per-unit cost for 300, 500, 1000 units?
Have the materials passed the ASTM standard or will they pass the US plumbing standards? Please provide us with, rough quotation. Lead times, a catalog of other similar or higher quality showerheads.
Can you arrange packaging for us?
Can we arrange samples to be sent to our office in Guangzhou?
Product 1 is the Shower Head.
Features:6′ Diameter (6 inch) 2.5 GPM flow [U.S. Plumbing Standards]
Same Quality Used in Hotel Stainless Steel with a Chrome finish
Product 2 is a Shower Head by "Aqua Elegance"
Features:(US Plumbing Standard)4″ Diameter (4 inches) ABS Material with a Chrome finish
Please reply to my email as soon as possible or you can find my other contact information in my signature below.
Best Regards.
Example of a Good Email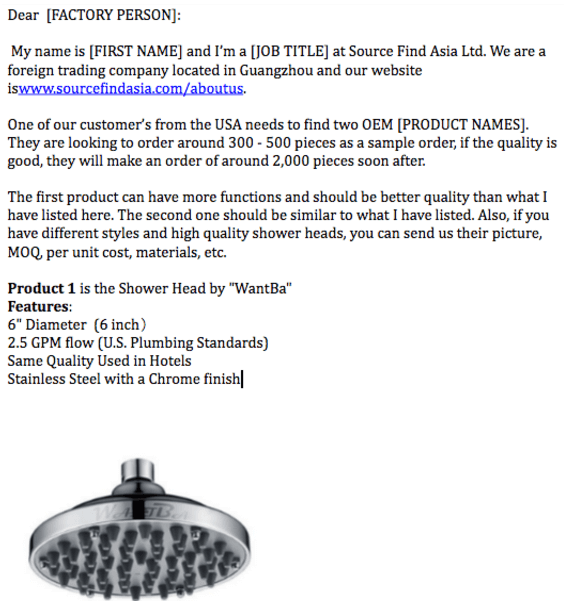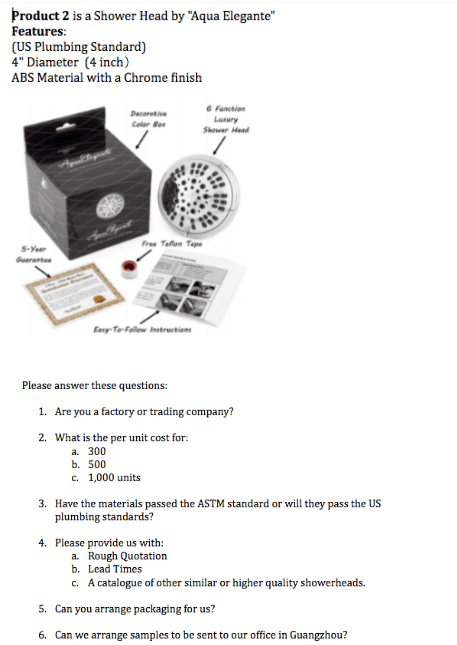 Example of a Good Factory's Response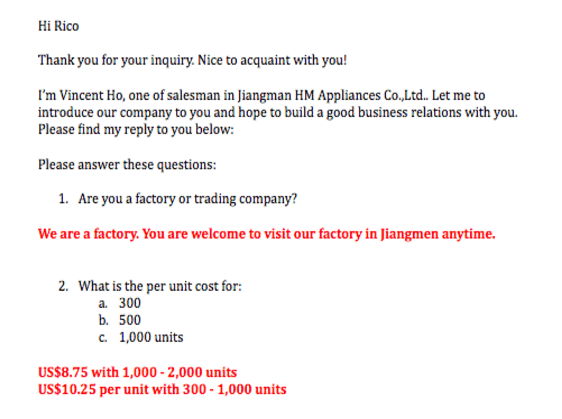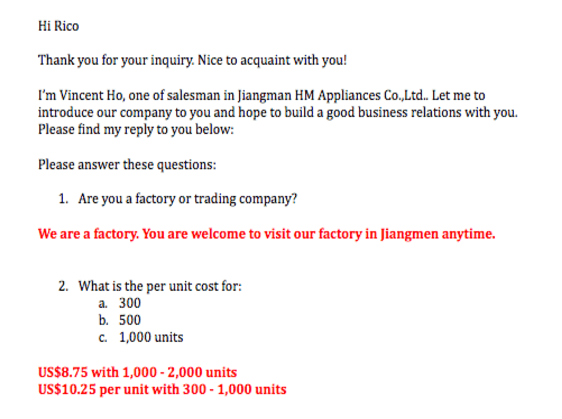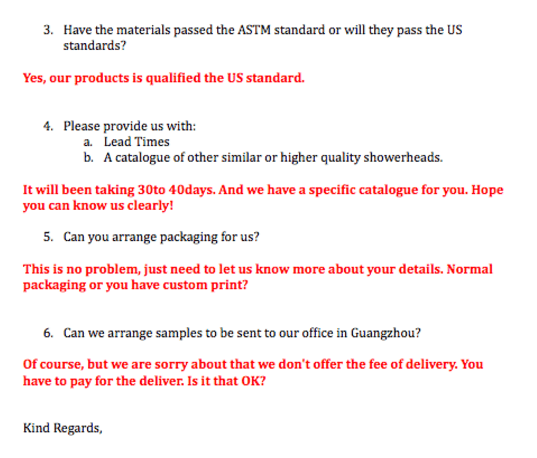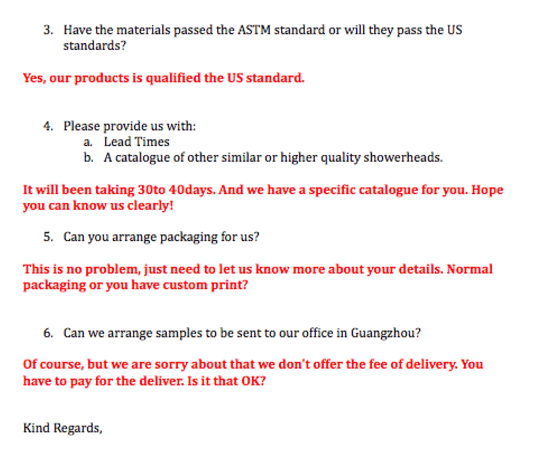 Select out Good Alibaba Suppliers Based on Factory's Responses
However, the Chinese factories lack in communication skills but one addressing it in detail, will be the best of all. Now, based on their response you have to decide if they meet all that you need. Determine they meet all the quality standards, MOQ, and pricing. If finalized then Congratulations! You meet your first Alibaba Supplier. Now, work out further to understand the rest of the process.
5. Alibaba Final Suppliers List
This is where you finally weeded out the Suppliers. Now, in this step, we will decide either we are going to follow the OEM approach or ODM approach. Let's find out how to select the one.
Assessing for the OEM Approach
For an OEM factory, you must have to ask these questions to know the following:
Would they make changes to their product?
How much can they customize and what would be the cost?
Can they do an exclusivity agreement about your product?
Once you are answered, ask for the samples. Or you could ask your sourcing agent to visit. Or you can visit it yourself.
Assessing for the ODM Approach
You must know the following things for ODM factory:
What are the cost and lead time for making new molds, as this is the most expensive part?
How much they are experienced in making ODM products like yours?
Do they agree to go through the sampling process with you?
Once you are answered, ask for the samples. Or you could ask your sourcing agent to visit. Or you can visit it yourself.
6. Request samples
Before ordering in bulk, requesting a sample is the must-to-do. Because with this, you will understand the whole cycle. That is, you will know the delivery time. You can see the packaging. Last, you can see the quality as well.
7. Negotiate Price and Payment
Make it your habit! Negotiate on everything. The lower the price, the more profit will you have. So always negotiate on price and payment. Chinese always compensate for payments, it is part of their culture.
8. Order on Alibaba
When dealing with your Suppliers, always order on Alibaba. Because it is a secure and reliable ground. Especially when physical interaction is not involved. And always pay through secure sources like PayPal, Alipay, Credit cards, etc… These are the precautions and techniques while looking for Alibaba Suppliers.
Suggested reading:How To Pay On Alibaba Payment : Ultimate Guide 2020
Key Points to Analyze in Alibaba Factories
While going through the whole process, we should consider the following key points. These will help you give insight into the Alibaba suppliers.
How Many Years Have They Been Listed on Alibaba?
The longer the period of Suppliers on Alibaba, the more reliable they are. Therefore, consider time as an important factor.
Do They Have the Words "Trading" or "Industrial" in Their Name?
These two words can directly tell you that whether the Supplier is a factory or Trading agent. So, always see their names. This visual inspection can reduce your list of quality suppliers.
Where Are They Located?
In China, every industry has its province, city, and district. You can easily analyze by location to verify the authenticity.
Have they had a Full Supplier Assessment?
This is a third-party assessment procedure and is lucrative to identify the quality and services of the factory. So, always look for the supplier assessment.
Ask to Check Their Business License
The business license will tell you what type of Supplier you are dealing with. That is either factory, trader, agent, or broker. Look for this label "经营范围" that means Business Scope.
Inspect Their Product Catalog
Product Catalog is the easiest way to weed out the fake factories. Just see the relevance of the products in their catalog. If they are made of the same raw material, they are authentic factories. Else they are faking this up.
What Audits Have They Received?
If the factory claim that they have created products for the e-commerce Giants, ask them for an audit report. The audit report is part of SOP when any professional company offers to produce for them. Check audit report. If the name is the same, then the company is authentic.
Do They Have Any ISO, BSCI, WRAP, or Other Certificates?'
If a company claims that it has ISO or any other certification, just ask for a copy of the document to verify. This will also tell you about the status of Alibaba's supplier.
FAQ About Alibaba Suppliers
Is Alibaba trustworthy?
Yes, Alibaba is an entirely safe website. Yet, for finding an Alibaba Supplier, you know how to check them.
Can I trust Alibaba suppliers?
No, you can't trust anyone unless you did a proper background check of Alibaba suppliers. If you are facing difficulty in assessing Alibaba suppliers, hire a sourcing agent. Or follow the procedure mentioned in the ultimate guide to find a supplier on Alibaba.
Can you get scammed on Alibaba?
Yes, you can get scammed on Alibaba, if you do not follow the procedure to identify fake suppliers.
Can I buy 1 item from Alibaba?
Alibaba is a B2B platform. So you can't buy 1 item on Alibaba. You can visit AliExpress or 1688 for buying a single item. Many people uesd to ask: Is Aliexpress safely?
How LeeLine Sourcing Help you find the best Alibaba suppliers
LeeLine Sourcing is one of the best Sourcing agents in China. We offer many services for finding a supplier. Lee Line Sourcing can help you identify the authenticity of the product. LeeLine has its database of suppliers which is a perk of working in e-commerce and trading So, we know about many of the existing factories. We also offer services inspection and factory audits which can be lucrative in finding the right supplier. We can also assist you in dealing with and negotiation process. This will overcome your language barrier. LeeLine acts as eyes for its customers, it shares real-time during the inspection as well. So LeeLine can also work as your virtual assistant in China. We have many of our satisfied customers who know our working process.
Wrapping up the topic, we are very sure that if you follow this SOP, you will never get scammed. This process is straightforward, but it needs special attention. According to research by WEF, more than 75% of the people are never able to start their business in fear of getting scammed because of a lack of information. We recommend printing this up and make this part of your standard operating procedure. This is the only solution to find an authentic Alibaba Supplier.
Summing Up all, finding an Alibaba Supplier is not difficult but a technical process. For this, you should know how to search on Alibaba for the supplier. You should know how to weed out the fake factories. Also, you should know how to negotiate with the supplier. And how to lock the deal with your Alibaba Supplier for a long term lucrative business.
We are sorry that this post was not useful for you!
Let us improve this post!
Tell us how we can improve this post?