Dubai Clothing Manufacturers
If you need to find the best clothing manufacturers in Dubai, you can use Leelinesourcing's product sourcing expert services to get all the details you need. We have gathered all the latest details and have made getting quality clothing more accessible. You have to visit Leelinesourcing's website, and the rest will be done by our decade's expert product sourcing team. You will get 100% quality assurance at a 40% loss rate.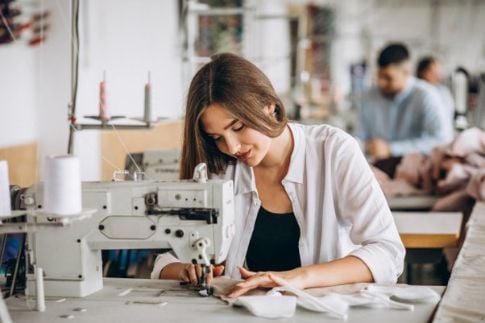 No Risk Free Sourcing No Hidden Fee
You can get Free detailed product quote before order
Wholesale Best Dubai Clothing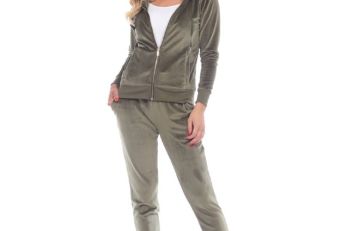 Wholesale Jogger Suits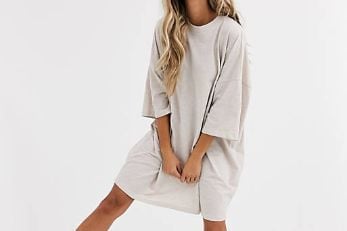 Wholesale T-shirt
Wholesale Pants
---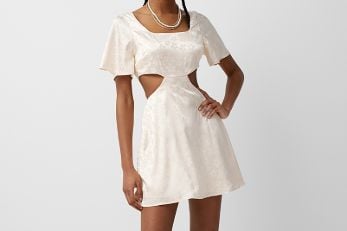 Wholesale Dress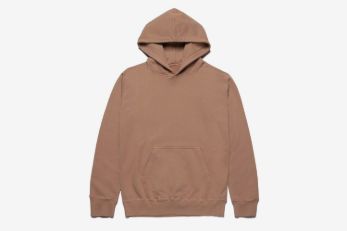 Wholesale Hoodie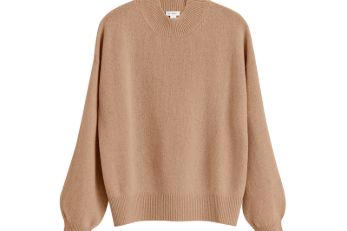 Wholesale Sweaters
---
Our Dubai Clothing Manufacturing Services Include: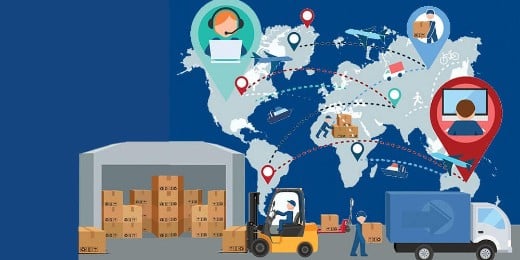 Sourcing Clothing Suppliers
Are you interested in getting the latest clothing fashions, you should contact Leelinsourcing today. Our mission is to source the best quality wholesale clothing at the lowest prices for our customers. We have an extensive database of top-quality product suppliers for you.
Clothing Quality Control
If you are a new entrepreneur starting your own clothing business, it can be tough to find a good supplier. To source good quality products from trustworthy manufacturers, the Leelinesourcing product quality control team follows strict standards and procedures that assure you will receive only the highest quality products. Our proper sourcing team will take care of everything from the production process to the end products.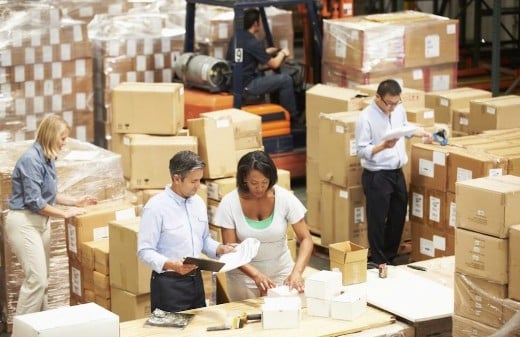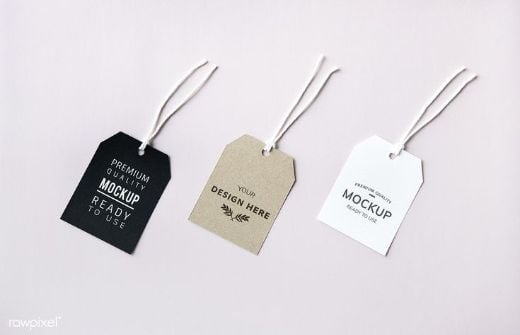 Private Label & White Label Clothing
As a business owner, you need to make your brand successful. Our expert product sourcing team can help you get the best private label & white label products from trustworthy manufacturers. Whether you are looking for fashion, sportswear, or business wear, we have all the private label & white label clothing suppliers that you need.
Dropshipping and Fulfillment
Dropshipping is the most popular method of e-commerce. Basically, dropshipping allows you to sell products directly from a third-party seller's website. Whenever you hunt for trusted dropshipping and fulfillment suppliers, you need to check out our service. We have full service of dropshipping. Our product sourcing experts will do all the hard work on your behalf.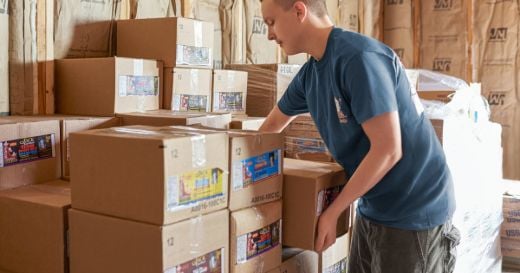 ---
Source Your Clothing and Make Big Money
We offer the best wholesale price and high quality clothing to help you boost your business.
---
Top 7 Clothing Manufacturers in Dubai
Dubai has become the leading commercial city in the Middle East, with a massive range of products, services, and entertainment.
With the rapid growth in the UAE and Dubai, the demand for clothing businesses is skyrocketing. Therefore, many manufacturers are shifting their focus toward manufacturing the clothing here in UAE. Dubai is not only the central hub in the Middle East region but has become the most important market for the majority of fashion and clothing.
Leelinesourcing expert product sourcing team has compiled the top 7 best clothing manufacturers in Dubai. They made great strides in creating fashionable, quality products that meet Dubai's needs.
Keep scrolling, pick a manufacturer you think is a good fit to achieve success for your business.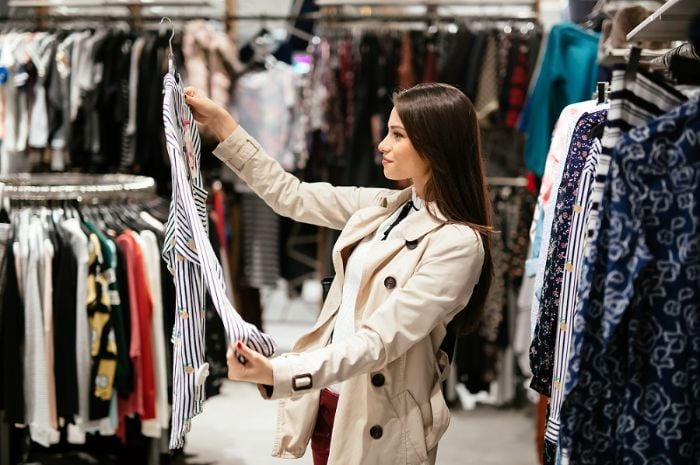 1. Stitchphile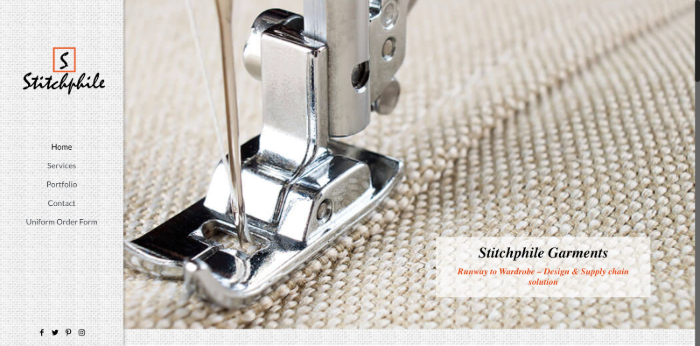 The company Stitchphile manufactures and supplies garments in Dubai. Stitchphile offers the latest trends in addition to commercial designs to its clients. The company will design your clothes exactly how you want them to look. You can also buy uniforms and footwear.
They offer the best prices for products and provide the best customer service to all the customers. They always ensure that their customers feel comfortable with them. It is one of the best garment manufacturing companies in the UAE.
Primary Products:
Apparel
Non-Apparel
Uniform
Team Jackets
Bomber Jackets
Footwear
Phone:
Email Address:
Location:
100 Sheikh Zayed Rd, Dubai, United Arab Emirates.
2. AMCO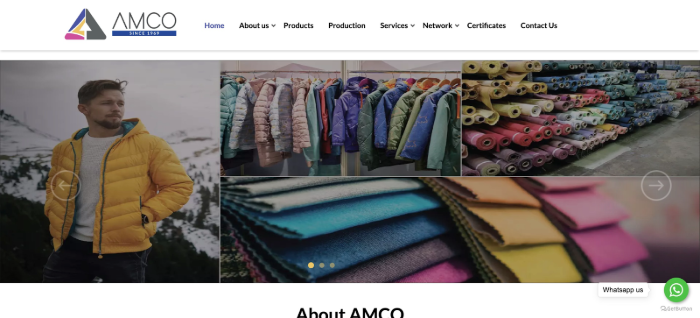 AMCO Apparel is a leading Apparel Manufacturer in UAE. They produce different kinds of men's and women's apparel such as workwear, casualwear, and Sports Clothing. They provide a complete solution to their customers for Apparel Manufacturing.
With the help of their highly qualified team and cutting-edge technology, they manufacture different types of garments. They use only the highest-grade fabrics and are approved by various industry associations. They use the most delicate fabrics to produce high-quality products. AMCO Apparel is well known in UAE. Since 1950, they have been manufacturing partners for famous apparel brands from the USA and Europe. You'll get products at factory-direct prices.
Primary Products:
Outerwear Apparels
Sportswear Apparels
Track Pants
Tracksuits
Trousers
Workwear
Casualwear
Phone:
Email Address:
Location:
Level 41, Emirates Towers, Sheikh Zayed Road, Dubai, United Arab Emirates
3. Sirus Clothes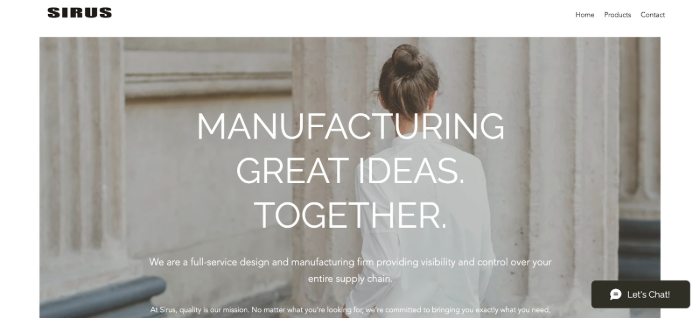 If you want to purchase custom clothing with an exceptionally fast turnaround time, you will find that Sirus is the best place to go. They have a wide selection of custom apparel.
They also have great prices on their clothing. You'll get services like embroidery, Printing, custom hardware, custom Fabrics, and distressing.
They are known for making clothing for men and women alike. Their clothes are made with the highest quality fabrics and materials. With Sirus clothes, you will get the most acceptable product possible. Sirus clothing is designed and made to fit all. You will receive the service and attention that you deserve. Their minimum order quantity is 70 pcs/design.
Primary Products:
T-shirts
Polos
Shirts
Trousers
Fleece Wear
Dresses
Sweatshirts
Phone:
Email Address:
Location:
Al Quoz Industrial Area 3, Dubai
4. Uniform Fashion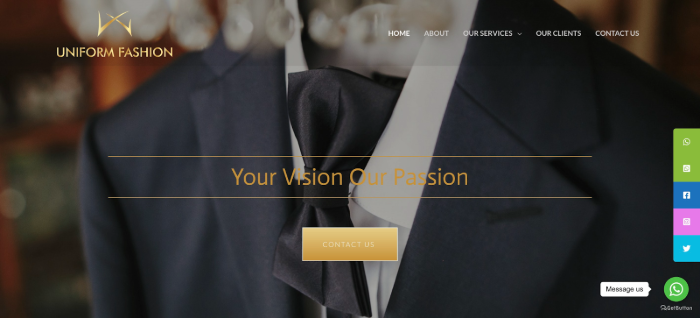 The uniforms and apparel garment industry is significant for the economy. The Uniform Fashion company has a team of designers who have expertise in fashion and design.
These people are experienced enough to make new ideas to help the companies and the people to meet their requirements. Their team of experts can create a variety of styles for different occasions. The team will make sure that the uniform will be durable and look attractive at the same time.
Primary Products:
Corporate Wears
School Wears
Work Wears
Hospitality Wears
Medical Uniforms
Security Uniforms
Quilted jackets
Bath & bed
Accessories
Promotional & gift items
Phone:
Email Address:
Hours of Operation:
Saturday – Thursday 9:00 am – 5:00 pm
Location:
Russia V11 – S14, International City, Russia Cluster, Dubai
5. Emirates Apparel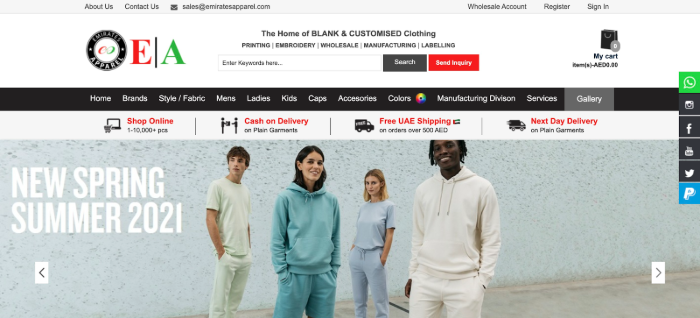 It's always fun to work with Emirates Apparel production. Emirates Apparel provides blank apparel like hoodies, t-shirts, caps, polo shirts, uniforms, and other accessories. Their products are high-quality, and their prices are fair.
You can customize all the apparel with your custom logo. This is an effective way to make your brand recognizable, and customers will remember you for your quality products and services.
Primary Products:
Men's Wear
Ladies Clothing
Kids Clothing
Caps
Accessories
Phone:
+971 (0)56 166 5151
+971 (0)4 339 4449
Email Address:
Location:
Al Quoz 1, Unit 68, Street 12a, Dubai, UAE, PO Box 182228
6. Dream Uniforms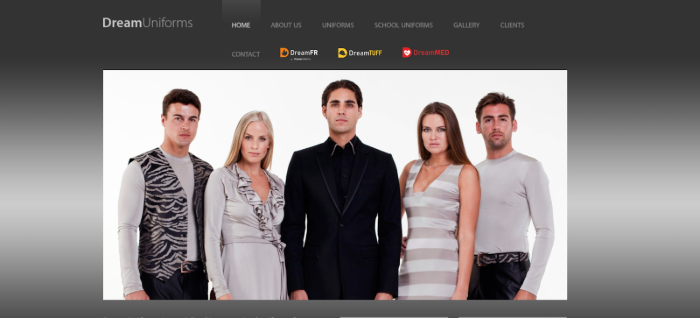 As a dedicated organization, Dream Uniforms was founded by Dream Garments Group in 1976 to provide meticulously crafted classy uniforms for all types of disciplines.
Dream Uniforms offers customized uniforms to students, corporates, government employees, sportsmen, corporate executives, etc.
All the uniforms come with a unique tag that makes it easy for the person wearing them to identify themselves from others. The uniforms are designed to fit the customer perfectly.
Primary Products:
Hotel Uniforms
Corporate Uniform
School Uniforms
Kitchen/Denny's Uniform
Shoes
Phone:
Email Address:
Location:
52345, Dubai, United Arab Emirates.
7. Apparel LLC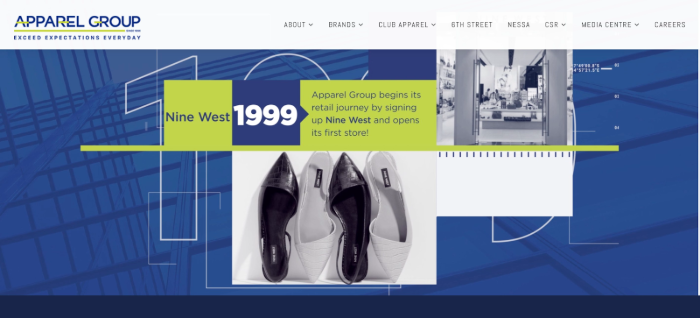 Apparel Group is one of the best fashion retailers in the world. They are located in Dubai, and they sell clothes, shoes, bags, jewelry, cosmetics, and so much more. Everything you want can be found there.
The group has been around for about 30 years, and they have seen lots of growth.
They have made their presence known all around the globe. They are popular in Europe and Asia. Their stores are located in many different countries. They also have many other clothing lines and fashion stores.
Primary Products:
Accessories
Cosmetics
Fashion
Footwear
Food
Kids
Phone:
Email Address:
Location:
Jebel Ali South, PO Box: 261873 Dubai, UAE
How can you start a fashion business in Dubai?
Everyone wants to start a fashion business, but it is not an easy thing to do. In fact, starting a fashion business requires a lot of hard work and investment. But don't worry, we're here to help you.
Here we point out some effective ways to start your own fashion business in Dubai.
Start your market research by identifying your target market and researching their preferences and needs. After you have the market information, you can develop a proper plan.
Make a list and contact the manufacturers
Once you have got all the required information, you need to prepare a list of everything. Make a list of materials, equipment, tools, and anything you need to buy. You need to contact the clothing manufacturers. 
Now, you can start creating a website for your fashion business. You can also put your contact details and other information about you.
Make an appointment with a designer
After you have completed everything, you can make an appointment with a designer. A good and experienced designer will help you create a perfect website for your brand.
We hope these steps will help you launch a fashion business in Dubai. Now, it is your turn to take action and make a start. Remember that a key aspect of business success is customer satisfaction.
FAQs about Clothing Manufacturers in Dubai
Which country is best for clothing manufacturing?
Top 8 countries that are best for clothing manufacturing:
• China
• Germany
• United States of America
• Bangladesh
• India 
• Vietnam
• Turkey
• Italy
How can I design my own clothes?
Designing your own clothing is something you can do to give your business a personal touch. It does not require a professional background. Start by sketching out the pieces you want to make on paper. You'll likely need several sizes of each item (depending on your market) so that you can print it as you go.
If you can't sketch out the whole outfit on paper. The image can also be created in Photoshop on your laptop or tablet. You can even print your designs out and sew them together as you go. Once you're done, try to stick with a theme – like a wedding or a party. You can take the help of the internet, as the internet is full of online tutorials on designing your clothing.
Is it hard to start a clothing brand?
We all know that starting a clothing brand is tough, but you have to do it now if you want to succeed. The major key to success is knowing how to keep the interest of your audience alive, which is where a strong understanding of psychology can help.
There is a natural progression when you run an eCommerce business; as you grow more extensive, you need to understand your customers and offer them an experience that will keep them coming back.
What equipment is needed to launch a clothing line?
If you want to start a fashion brand, you'll need a sewing machine, scissors, thread, and fabric. You also need to think about what kind of business model you want to follow—from wholesale to retail. The key to starting a profitable business is to develop a realistic plan for you yet scalable enough to accommodate your dreams.
What's Next
You should always make sure that your customers know exactly what they are buying, whether a pair of socks or pants. If you are not sure that they will be happy with what they are buying, you should not sell it to them. These 7 best clothing manufacturers in Dubai help you build better clothing.
They have different types of services, good quality, and timely service. There is nothing unique about them, but they have been able to keep their position in the market due to their excellent performance. These companies are capable of providing the highest quality services to their clients.
Contact us if you have any product sourcing questions. Depending on your requirements, our sourcing experts can assist you in finding the right clothing manufacturer in Dubai.
Do you want a successful import business?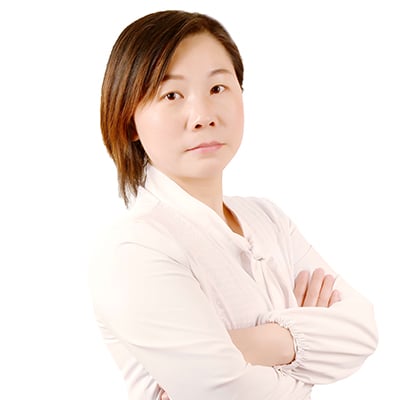 Hey, I'm Sharline, co-founder of LeelineSourcing. We've helped 2000+ customers import from China.
Do you want a better price on product or shipping?
We are sorry that this post was not useful for you!
Let us improve this post!
Tell us how we can improve this post?