Welcome to our EXPERT'S review of the CPSIA rules and safety standards.
Have you EVER WONDERED if your products could be TOXIC? Believe me! They can be toxic. And it is possible when the lead is above acceptable limits. Sometimes, there is more PHTHALATE content.
All these toxic compounds HARM your health.
The question is, How do we AVOID such cases?
It is the CPSIA-compliant rule that defines lead content.
Our team At LEELINE SOURCING helps you get manufacturers to comply with CPSIA rules. Our quality inspection ensures that the LEAD content does not cross the limit. So, you are safe. Your customers are safe.
Want to know how it works?
This article highlights the CPSIA compliance requirements and the product safety improvement act.
Let's know more!
Definition of CPSIA Compliant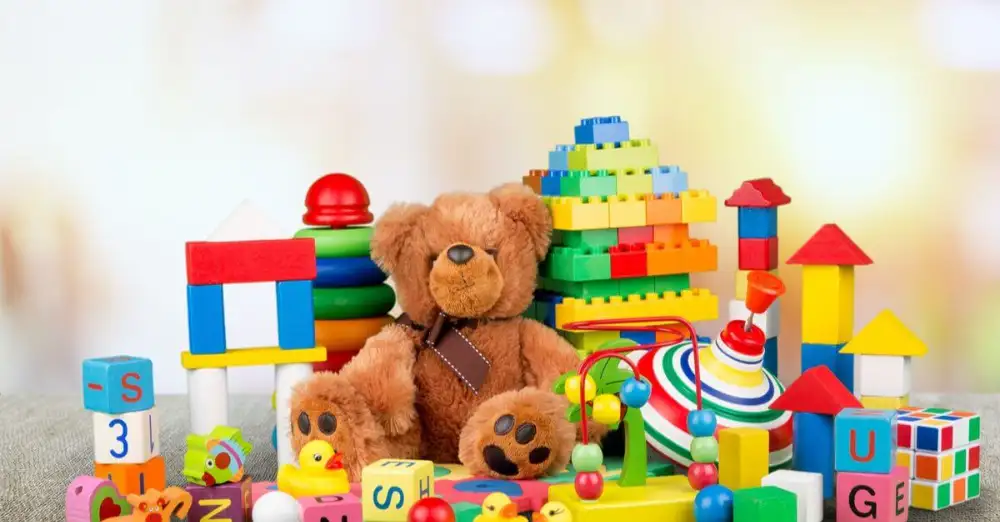 CPSIA is an ACT. Let's crack the ABBREVIATION of CPSIA to understand it.
Congress and George Bush passed the Act CPSIA in 2008.
The Consumer Product Safety Improvement Act CPSIA compliant follows the rules.
Manufacturers ensure the PRODUCTS to be safe for children under 12. You have to follow the consumer product safety rule.
The sole purpose is to MAKE the brands or children's products SAFE and non-toxic.
Consumer product safety commission ensures all companies comply with this rule.
Do you manufacture Children's products? Or even if you sell, you should know the Criteria for testing.
Let's dive deep into it to understand it more.
Inspection, Supplier Audit, Product Testing in China & Asia
We focus exclusively on QUALITY CONTROL. Today hundreds of clients worldwide have selected to trust Leeline Service as their partner for supply chain Management.
How does CPSIA work?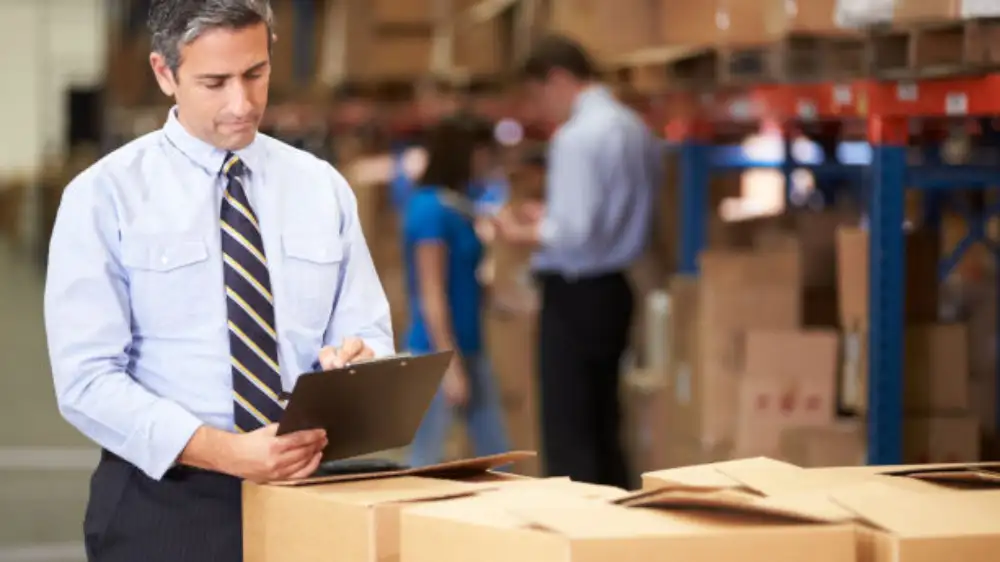 Consumer safety is the PREFERENCE for the CPSIA.
That is why they have INCLUDED it in their laws.
Here is the STEP by STEP guide.
Step 1: CPSC checks the products.
Product imports in the US ensure the CPSIA certificate. CPSC is the authority to check it. And certificate issuance becomes available only from CPSIA-certified labs.
These are available in the US or some other country. You can check that.
Step 2: Ensure the reports are authentic.
In cross-border transport, product testing occurs.
If you have the report, it would be Great. You can provide the authority to ensure AUTHENTICITY.
That is so simple.
Step 3: Confirm compliance with the rule.
Are your products ready to sell?
Once you get approval from the authorities, you are ready to sell products in the market.
What if your products don't comply?
In that case, you can't sell. Again the lab testing and third-party services help you out.
Benefits of CPSIA Compliance for a Business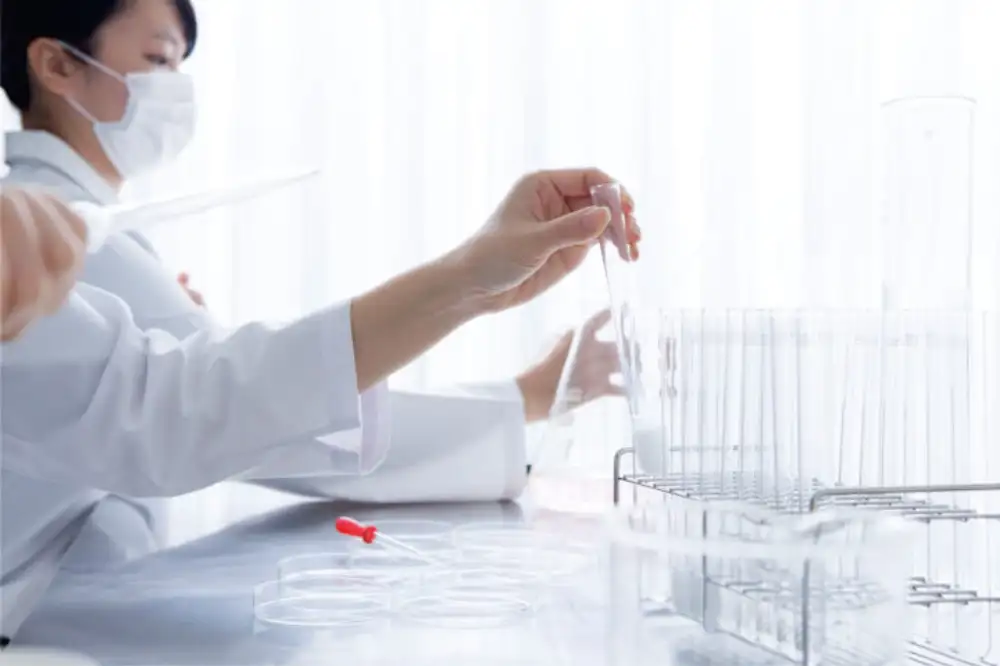 Whenever I choose a PRODUCT, I ask myself. Will it be BENEFICIAL? How much profit can I make?
My answer to CPSIA-compliant products is YES, always.
They have got that trust a consumer needs. There are some benefits.
Easy Selling in the US Market
The US government doesn't compromise on SAFETY.
When it comes to the PRODUCT, they have got some specialized rules like CPSIA. Follow the act. Your business will be DIRECTLY in the US MARKETS.
Isn't it something you want?
Customers trust the BRAND.
90% of buyers trust a BRAND with a general conformity certificate. CPSIA compliance gets you that.
Customers will know you are a RELIABLE seller.
More sales occur due to this reason. And in turn, more revenue this time.
I have done that already. My sales jumped 20% in a SINGLE WEEK.
Higher profit Margins
In this first week, I increased my profits by 20%. That is the POWER of CPSIA compliance.
With it, you get:
A higher number of customers.
Increased demands raise the product prices— INCREASED profit margins.
Go ahead and get it.
How can products become CPSIA Compliant?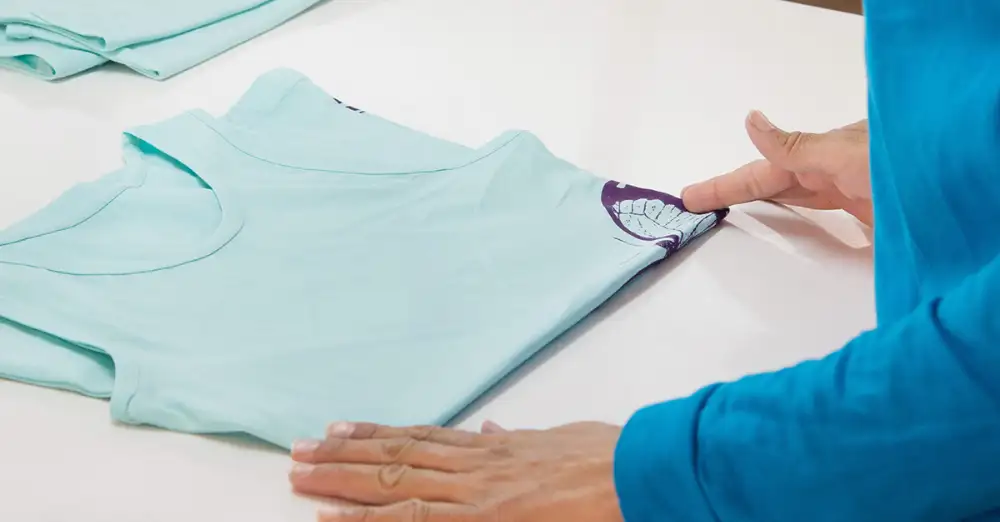 Do you have the PRODUCTS?
Look. The testing process can ENSURE the safety of your products.
Moreover, when you CONSIDER a supplier, look for the CPSIA Act implementations on them.
Here are different methods that make your product comply with safety standards.
I often use the THIRD-PARTY laboratories for product testing.
Whenever considering third-party testing, look for the BEST service. CPSIA accredited Third party testing services would be more suitable.
Before that, you must know the types of consumer products.
Initial third-party testing (e.g., certification testing)
Material change testing
Always get a report of LAB TESTS. It highlights the levels of chemicals in your products.
Children's Product Certificate (CPC)
CPC is the certificate for children's product safety. It promises your products are SAFE to use.
Importers and manufacturers have that when shipping products to the US. It ensures that the product complies with the rules.
When I use foreign manufacturers, CPC is my priority.
A lab test report is often DISCLOSED in such a certificate. Certification requirements include compliance.
I have read SECTION 103. It has got some rules for product labeling.
When shipping an ITEM to the US, tracking labels must be affixed.
And what should those labels have?
They can have the following information.
The manufacturer's or private labeler's name
The product's location and date of production
Information about the manufacturing process. (e.g., batch or run number, identifying characteristics)
Any other information to help determine the specific source of the product
There must be warning labels.
For example, I am selling a Children's toy. Its intended use is for the AGE or three years or below. I should label a warning for three years or below children.
Small parts are SMALL OBJECTS. They have a SAFETY risk.
For example, the CHILD engulfs a tiny part of a TOY. What will happen? The child will immediately start CHOKING.
Child toy safety is IMPORTANT. Small parts have a CHOKING HAZARD.
They should meet the requirements.
Looking for the Best China Sourcing Agent?
Leeline Sourcing helps you find factories, get competitive prices, follow up production, ensure quality and deliver products to the door.
What are the CPSIA requirements?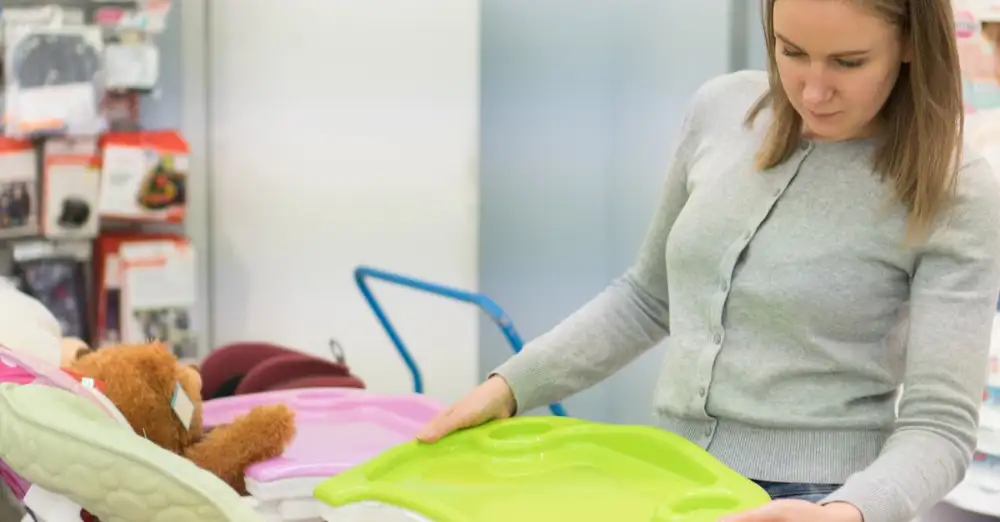 I operate a chain of small businesses. Guess what the Supply chain will be?
It will include the following:
Manufacturers
Private Labelers
Importers
Distributors
Here are brief requirements for products manufactured.
CPSIA or related regulations divide the LOCAL importers under the manufacturer category.
Whenever we are talking about importers, consider foreign imports. It can be from CHINA or any other country.
Here are specific rules for the importers in the supply chain.
Lab Testing— Yes.
CPC— Yes.
Tracking Label— Yes.
A private label is a BRAND that sells products under its private label.
CPSIA has some requirements for the brands to comply with.
These are:
Lab Testing— Yes.
CPC— Yes.
Tracking Label— Yes.
We all know what a US manufacturer is. It is a LOCAL FACTORY that produces the products.
Note: When we import products from China, it is the importers' category. Don't add it to the manufacturer's category.
They have the following requirements for consumer product design.
Lab Testing— Yes.
CPC— Yes.
Tracking Label— Yes.
Distributors are not sellers or retailers. Don't confuse it with them.
A distributor is an Entity that distributes products in the market. Distribution can occur to the RETAILERS or individual sellers.
Here are some specific requirements for them.
Lab Testing— No.
CPC— No
Tracking Label— No.
Which chemicals are restricted by CPSIA?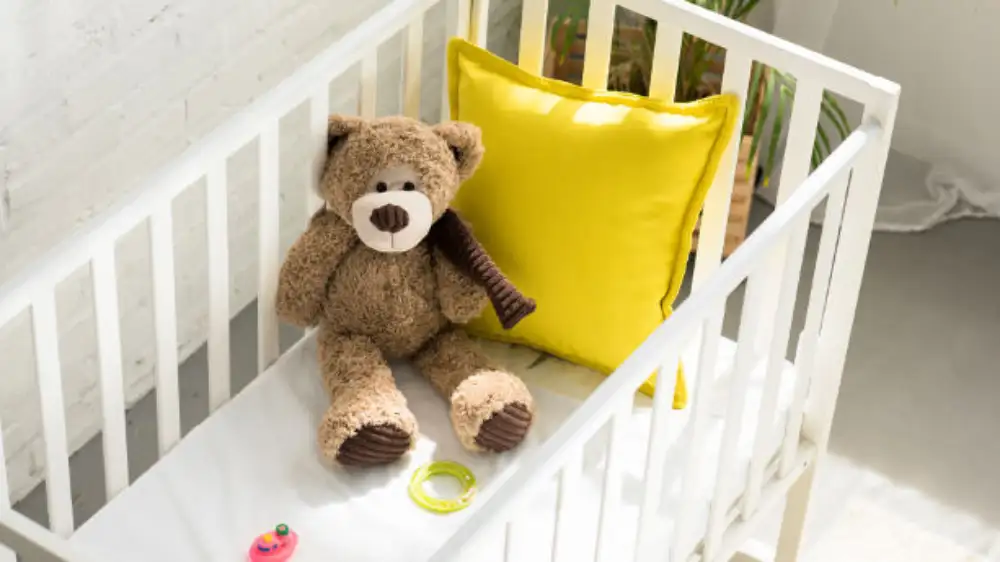 Two chemicals come to mind when we check the safety STANDARDS for the consumer product.
The first one is the LEAD compound. And the second is the Phthalates. There are some choking hazards when these chemicals go into Child's mouth.
CPSIA has made the enforcement authority to limit the use of the following chemicals.
Phthalate Compounds
According to Section 108, here are the RESTRICTED compounds.
Di-(2-ethylhexyl) phthalate (DEHP)
Dibutyl phthalate (DBP)
Benzyl butyl phthalate (BBP)
If the concentration of these chemicals exceeds 0.1%, ban the Children's toys or other products.
If it remains under the limits, the manufacturers can SELL them.
Some compounds like:
Diisononyl phthalate (DINP)
Diisobutyl phthalate (DIBP)
Di-n-pentyl phthalate (DPENP)
Di-n-hexyl phthalate (DHEXP)
Dicyclohexyl phthalate (DCHP)
These compounds must be below 0.1% concentration.
Lead Compounds
Lead is a NOTORIOUS chemical with toxic effects on health. For example, gum damage and death occur in the TOXIC doses.
CPSIA safety law requires the MANUFACTURERS not to use lead. In lead paint, its amount must never exceed 0.009%.
Only acceptable levels of LEAD compounds should be present in consumer products.
Relevant lead compounds must not EXCEED the limits.
Looking to find a reliable Chinese supplier?
As the best China sourcing agent, we help you find factories, get competitive prices, follow up production, ensure quality and deliver products to the door.
FAQs about Cpsia Compliant
1. What products are covered by CPSIA?
Here is the list of products. 
· Durable nursery products 
· Children's toys 
· School supplies 
· Children's footwear 
· Baby Bouncers 
· Toddler products
Many other Children's products fall into
2. What is the definition of a children's product?
CPSIA defines A Children's product. It includes a FOOD item or else product for 12-year-old children or younger.  
Every manufacturer has to check the safety of products. 
3. What is the difference between CPSA and CPSIA?
CPSA is the Consumer product safety Act without age restrictions. The bill was passed in 1972 in the US and had general requirements for product compliance. 
CPSIA has an age requirement for Children's products.
What's Next
Grabbing QUALITY manufacturers is sometimes challenging. When you work with MANY inspection companies, it is HARD to decide on the BEST ONE.
There is no problem. Leeline Sourcing can help you find the BEST manufacturers who stay compliant.
Do you want those manufacturers?
A single call will get you the FREE QUOTE for your project.
Do you want a successful import business?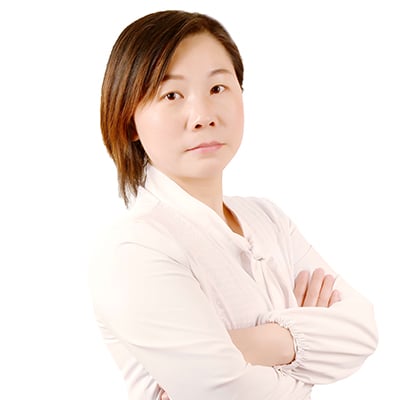 Hey, I'm Sharline, co-founder of LeelineSourcing. We've helped 2000+ customers import from China.
Do you want a better price on product or shipping?
We are sorry that this post was not useful for you!
Let us improve this post!
Tell us how we can improve this post?