The marketplace for Amazon sellers is continuously on the verge of ups and downs.
Most of the time, it is impossible for sellers to keep up with trending sales strategies.
Many sellers ponder on how to increase sales on Amazon because it is a competitive platform where there is something new every day.
The enormous number of buyers who use Amazon makes it easy to understand why so many sellers are setting up their businesses on Amazon.
To increase Amazon sales, sellers must be active at all costs and emerge successful by keeping up with the competition and learn what works for their online store.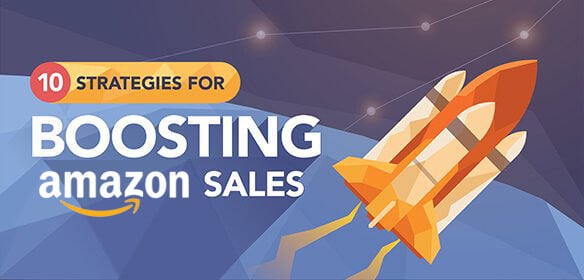 How does Amazon work?
Amazon demands a seller to use their regular selling account and turn it into an online store by following a few simple instructions to add your products to the FBA section.
Within a limited matter of time, you will be able to expand your horizon cost-effectively with Amazon. FBA (Fulfillment by Amazon) is a simple method of shipment that makes it easier for sellers to sell their products with an acceptable approach.
Here's how Amazon works:
All products are in safe hands. Additionally, Amazon handles the majority of your customer-dealing tasks, including the management of refunds or complaints.
After every two weeks, you will receive your quota from Amazon in your bank account. Therefore, Amazon FBA is like having your warehouse, packers, and pickers.

Why most People Fail at Amazon?
Not every seller that starts on Amazon makes it out alive successfully. Many factors come into consideration when starting up a business on Amazon.
So many sellers start right but end up failing because of using false strategies. Only a few sellers dare to take responsibility for their actions.
The following are some of the false strategies used by most Amazon sellers:
· Picked the wrong product
That is the primary reason why the majority of sellers fail to make it work at Amazon FBA.
A lot of sellers perform little to no research on finding a competitive product to sell; they pick what they find in the first half of their research.
After launching the product, they come to realize it wasn't worth it after all. Marketers will either figure out that there are a lot of other sellers selling better quality, or no sign of the product at all.
The worst-case scenario is, they went for a seasonal product. That fun inflatable toy did well in June but is not making many sales in September.
The Solution: Sellers must spend at least one month on product research, as it is an intensive and essential part of the entire business.
Additionally, there are several categories to look for when selecting a product to advertise on Amazon FBA. So take time and don't be hasty.
Suggested reading:Best Selling Products On Amazon and Top Selling Categories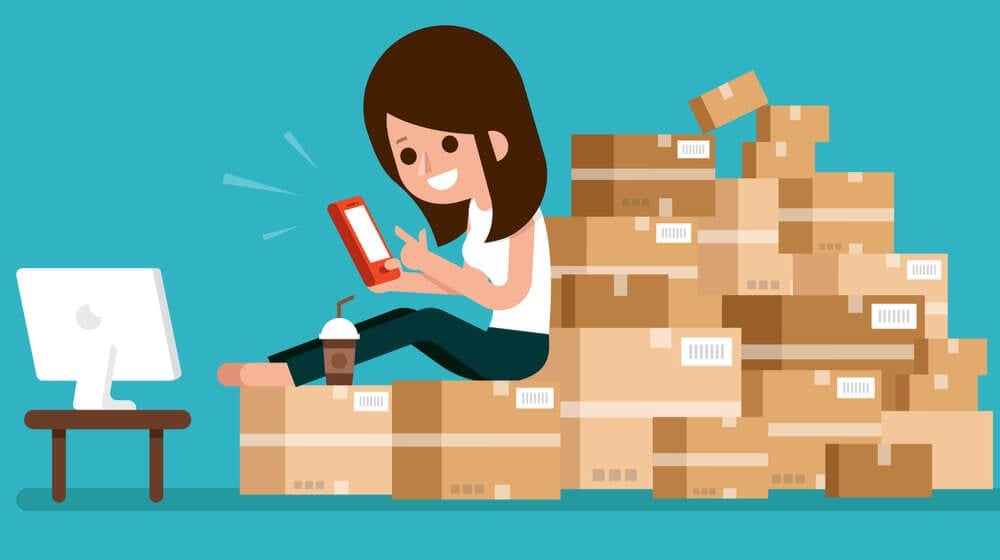 · Set the wrong expectations
A lot of sellers believe FBA is an excellent way of getting rich overnight after working one hour daily from your condo on some tropical island. That is not how Amazon works.
Amazon FBA is a serious business that requires a lot of sweat, hard work, and determination. Therefore, you must treat it as a physical business.
Every person in business is bound to make mistakes; what you take away from them and how perfectly you try to handle them is what matters the most.
The Solution: Consider Amazon as a real business and start building your enterprise brick by brick.
· Low-quality product
Now, this is one of the most commonly made mistakes of all time, and the setbacks are pretty hectic.
Amazon customers are very selective, and most of them will not purchase products with less than a 4-star rating. It is justifiable that nobody wants to have a low-quality product.
On the other hand, if new to sourcing items in China, then it must be impossible to manufacture a high-quality product. Many aspects can go wrong in this scenario, and there's a risk that your supplier will mess with you if you are careless in your stance.
The Solution: The best way to avoid selling low-quality products is to hold proper investigation practices while your products are in the factory.
When your products leave the factory, they become yours, and the suppliers will not take responsibility if anything goes wrong.
Therefore it is crucial to discover defects before shipping. Prefer to hire a third-party inspection agency to counter-check your products.
· No diversification
Selling several products in which one is successful while the others are not is a terrible mistake.
If you have one product taking hype on Amazon, prefer to expand it and have six additional successful products on the go! In case one of them loses its dominance, you will still have five profitable products to sell.
This strategy also applies to sales channels. Amazon FBA is outstanding, but you do not want to put your faith in one sale only.
It is best to spread your sales over multiple channels and even upload your items in big box stores. Without a doubt, this is a long-term strategy with plenty of profit ahead.
The Solution: Make sure you have multiple sales channels and products. Also known as diversification.
· Falling for the hype
You may want to go for a product that is being sold by hundreds of sellers on Amazon, but that's only a bubble that will burst soon.
Do not fall for the hype. It would be a better option if you created a long-term business. Of course, if you can identify hype at the beginning, you can make a lot of money with it.
Since the majority of us are beginners here; there's a high chance for you to launch the hype product at the peak, when almost every seller has gone through it.
Suggested reading:Amazon Marketing Strategy: The Ultimate Overview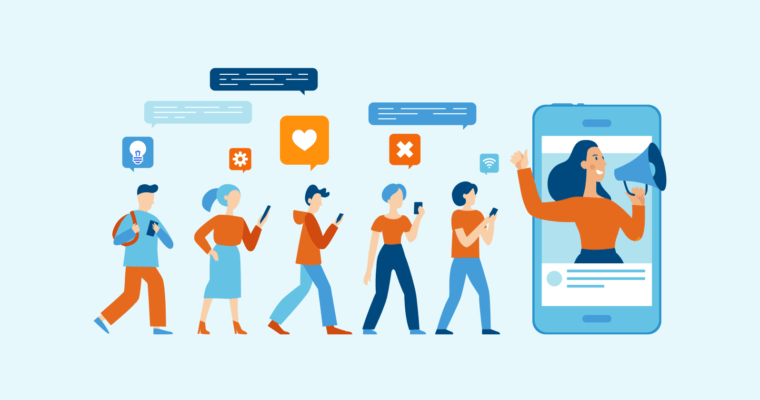 Understand How Amazon's Algorithm Works
From the core, Amazon's search algorithm is subsiding to Google's search algorithm.
It evaluates multiple types of search queries to define keywords, then attempts to match customer requirements by displaying relevant products.
Amazon discovers relevant, trustworthy, and informative content for its customers every day. Although Google and Amazon follow the same pattern of the algorithm, both have a unique relationship with customers.
Moreover, Amazon is a self-contained platform that has access to a vast amount of data to use for search engine operations.
When it comes to the sole purpose of Amazon's search algorithm, its job is to connect shoppers from all over the world to the product they are looking for within seconds.
Besides that, the algorithm emphasizes excellent customer support, as well.
Amazon's fundamental goal is to provide premium customer service; it analyzes different layers of information to finalize which products should be at the top of the search results.
Furthermore, the factors the algorithm considers when performing product ranking include:
Keywords
The most relevant and highly considered factor in determining product ranking is the keywords.
I define Keywords as the key to AMAZON'S SUCCESS. Keywords boosted my ranking to NUMBER 1 on Amazon.
Like in any other form of marketing, keywords play a vital role in selecting ranks. Therefore, Amazon sellers must integrate high volume and relevant keywords to their listings.
There are plenty of online keywords tools; free or cheap, that will help you research high volumes for Amazon.
You can try using MerchantWords, as it is the best one for online sellers. Consider thinking about the words and terms your ideal customer would use.
Try to be as creative as you can. After that, use a keyword search tool to discover which terms/words have excellent search volumes.
Additionally, remember to use keywords that are relevant to your niche – it's no use in being listed in a category where you do not belong. You want your product to be accessible for the people who are willing to buy it.
You can also consider lower volume keywords with less competition. In certain situations, ranking first with a lower volume is better than being ranked lower on a high volume search.
Suggested reading:Amazon Keyword Research: The Complete Guide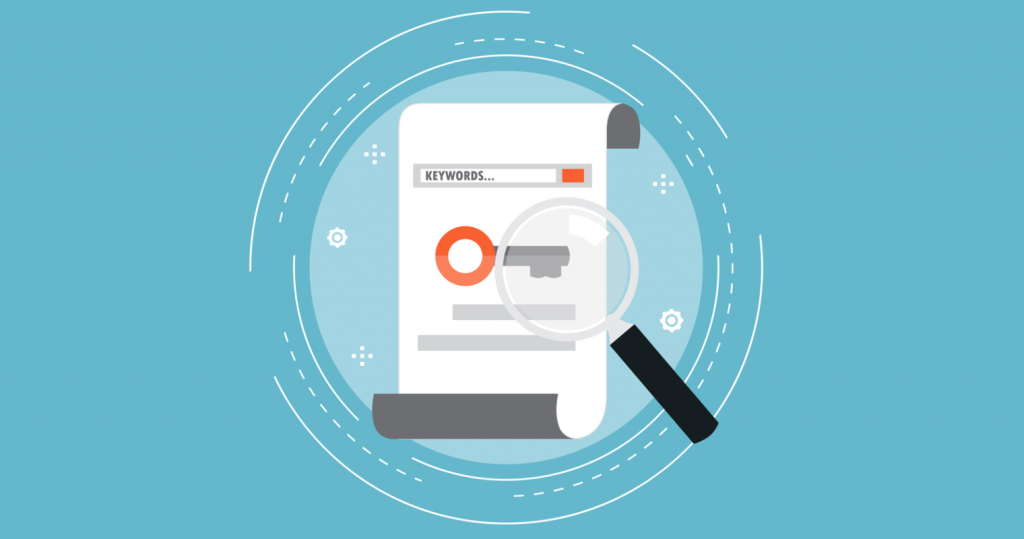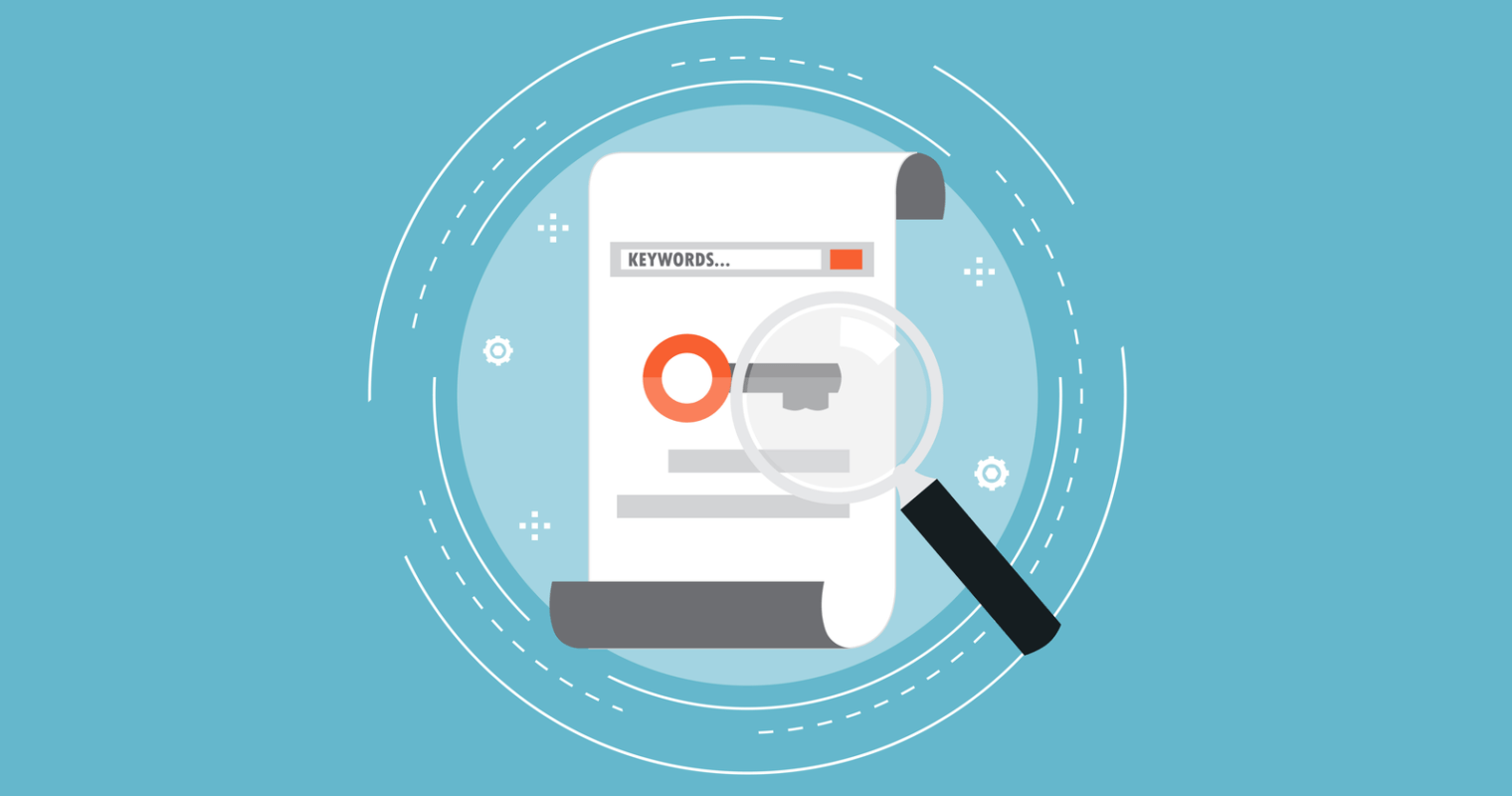 Product copy
Focus on optimizing a few aspects of your product content to improve ranking:
Title of the product
Additional product info
A+ content – for vendors only
Perfectly written product description
Highlight the attributes, i.e., write them in bullet points
If you do not follow this guide to writing a product copy, Amazon will suppress your product.
Amazon suppressed my ranking for baby products a month ago. It made me learn the importance of product copy.
Product images
Every product on Amazon requires more than one image. The central image of your product is known as the "MAIN."
It is used for representing an item in browse pages and search results, and customers will land on the first image to read the item's detail.
To increase Amazon's sales rank, advertisers must choose bright, information-rich, and attractive images. Other than that, images must precisely represent the item and only show the product up for sale with no propping.
Here are a few tricks to add quality product images on Amazon:
Images must contain an all-white background
Amazon accepts GIF, TIFF, or JPEG file formats
Images must be square
There should be no nudity in the images
Products must be visible through the image
No illustrations
Suggested reading:Professional Amazon Product Photography Service In China

Using Amazon FBA is the most effective method of getting ranked on Amazon's algorithm. Only with Fulfillment by Amazon, your products will be available for prime shipping.
Prime shipping will increase Amazon sales to an outstanding extent. It will let Amazon ship, pack, and pick your orders with reliable customer service.
Relying on any other source of shipment is often rattling because no other fulfillment method will provide you with such quality and trust as this one.
I have achieved GOOD QUALITY CUSTOMER SERVICE. Quality customer service comes with positive reviews, hence, better ranking!
Most of the struggle when selling on Amazon is based on getting people to discover your products and using excellent advertising to drive them back to your Amazon store.
Like every other marketing initiative, the goal of becoming the king of Amazon marketing is to maximize the rate at which the buyers convert. Even if you get hundreds of consumers to your page, only half of them will purchase.
To create a practical experience for an online buyer, sellers must use A+ combination of:
Reviews
Promotions/coupons/discounts
Written Content
Images
Adopting premium content can have a massive impact on your profile. Amazon claims this result to offer a 5% increment in sales due to increased conversion rates and traffic.
Moreover, enhanced brand content is for those who are using Seller Central, and A+ Content is for those who are using Vendor Central. Both are used for determining the same thing.
Also, you are writing Content for two types of audiences on Amazon:
Human shoppers who visit your Amazon page.
Amazon's A9 algorithm; for using and indexing your Content with keywords.
Reviews
Reviews are another reasonable way to enhance your visibility throughout the platform, plus increase your online sales.
Suppose you have a decent number of positive reviews. In that case, Amazon will consider you as a high-level seller whose products are useful for consumers. As a result, Amazon will list your products on top before others.
Having positive reviews does more for your account than drive traffic. When you get honest reviews, you can acknowledge what customers like about your product and carry on with it.
Reviews are very crucial for ranking, especially in Amazon's search algorithm. In several cases, they are more important than the quality and brand of the product.
When considering reviews, Amazon also considers:
How frequently customers post reviews
Whether the reviews are verified
How recently reviews are being posted on your profile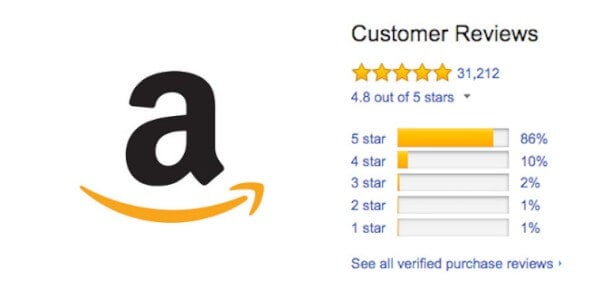 How to Increase Your Amazon Sales?
1. Optimize your product listings with relevant keywords
To categorize your products, enhancing each product listing is a viable part of the process.
After optimizing your product listings with high-density, relevant keywords, you can instantly improve your product visibility among search engines.
When a user searches for "gas grills," your product will appear on the first page of the search results.
According to the search evaluation of Google, it is proven that businesses ranking on the first page of Google earn more traffic and profit than any other.
For example, a website that ranks first on Google search result obtains 33% traffic.
Although Google is a different platform, user behavior is still the same on Amazon.
Shoppers will search for the highest and most relevant searches, and Amazon's algorithm provides efficient results, according to user requirements.
Therefore, your product listings need to feature keywords in individual portions, including:
Product title
Product description
Product features
What I have got:
Keywords increase exposure.
Exposure gives more RECOGNITION.
Suggested reading:How to Optimize Your Amazon Product Listings?

2. Investigate your competition
If you want to promote your sales on Amazon, you must investigate or counter-check your competition.
With a competitor analysis, you can achieve valuable information on the keyword strategy and advertising approach of that particular company.
While investigating, do not copy your competitor's strategy. Instead, try to enhance and inform yours. That way, your plan will become stronger and better than theirs.
3. Multi-Channel Marketing
A multi-channel Amazon marketing strategy allows your shoppers to shop and buy wherever they please, with leaving touchpoints to function independently.
In today's marketing, if you are not present to your customer's needs, you will lose your sales.
You have to be available for your customers, whether on Amazon, Instagram, Facebook, eBay, Buzzfeed, or more.
I use multiple channels TO HANDLE sales and customer services. My customers turn into permanent ones.
Opening your store on multiple marketing channels will not only increase sales but also your chances of settling. Even if one platform fails, you will have the other.
Your presence on these platforms matter the most:
Amazon
Your e-commerce store
PPC Ads
Social media channels: Facebook, Twitter, and Instagram
Affiliate Marketing
Guest posts on various blogs
Regardless of how many platforms you want to sell on – you must be in touch with your customers.
4. Get Reviews on Amazon
To sustain a decent reputation on Amazon, then you must develop a reviewing strategy for your shoppers. Reviews have immense power over decisions, and if you can get positive reviews regarding your products, more traffic will come your way.
Whereas, it is difficult for Amazon sellers to earn verified reviews. That is why many businesses start incentivizing or designing reviews from consumers.
Although this is against Amazon's guidelines and policies, and it has the potential to destroy your business.
The best option is to wait and provide the highest quality you can. Additionally, respond to all reviewers, either good or bad, with no shame, so your customers know you take responsibility for your actions.
Whenever one customer leaves a NEGATIVE REVIEW, I predict the upcoming scenario. My sales go down quickly.
5. Build product bundles
A lot of businesses don't know this, but they can promote their sales via product bundles.
Before you make your first purchase order or list your first dropship product, you'll want to know how much Amazon is going to charge you so you can forecast your profitability. This Amazon fee calculator is a great tool to understand your Amazon fees and profitability
For instance, you can bundle your saucepans with a brush and a cover, which will encourage shoppers to buy the entire package for their convenience.
In case of creating product bundles, make sure to create the kind of packages that are useful and suitable for every buyer.
For example, you wouldn't sell your saucepan with a pair of earrings – you would sell it with a cooking-related product, like a cover or a cleaning brush.


6. Make your products eligible for Amazon Giveaways
If you want to reach out to shoppers that spend most of their time on Amazon, then you must make sure your items are Amazon Prime eligible for giveaways.
Currently, there are thousands of Amazon Prime members, and they spend a lot of money per year on this platform.
You can join FBA, and each of your products will automatically become eligible for giveaways, and free shipping as well.
It is a unique selling point for most shoppers. It also adds a competitive edge to your product when running for the purchase.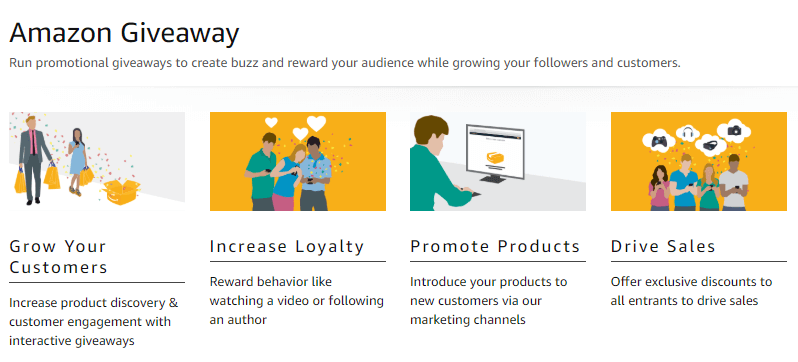 7. Provide the best customer service
Whenever I buy a product from a SUPPLIER, I expect after-sale services. In B2C selling, your customers expect the same.
Amazon's algorithm should be at your fingertips by now.
In this tip, Amazon's algorithm comes in handy. Certain factors, like exceptional customer service, also come into consideration when ranking your product from low to the top, as well as determining who will be the Buy Box winner. Amazon's goal is to provide shoppers with both best sellers and products.
With the best services and products, shoppers receive the supreme kind of customer service. So, if you want to increase your sales, you need to work on customer service.
Providing excellent customer service will expand your success rates. Also, customer service relies on a couple of other factors, such as:
Order Defect Rate (ODR)
Pre-fulfillment Cancellation Rate
Late Shipment Rate
Buyer-Seller Contact Response Time (CRT)
8. Effective Inventory Management
Whether you are providing exciting deals or trying to increase your sales rank in search results, an adequate inventory is crucial in both cases.
If you suffer from fulfillment issues, restocking problems, or processing returns, your business will suffer from loss as well. You may even have to pay for an extra Amazon fee.
Enhance your sales by improving the condition of your inventory and create a strategy that will forfeit you in every case. For many sellers, it is useful to use Amazon software to monitor your inventory and notify when items are low.
9. Win the Amazon Buy Box
Do you need a professional suggestion on how to increase sales on Amazon? Well, winning an Amazon Buy Box is the road to success.
The Buy Box is responsible for increasing your sales rate, which means buyers will not look anywhere else – they will click, add to cart, and buy!
I have been a TOP SELLER on Amazon. Buy Box is beneficial to boost sales.
You can instantly win the Amazon Buy Box if you prefer to follow these strategies:
Keep your product in-stock
Respond to shopper questions within 24 hours
Set a competitive price for your products
Use Fulfillment by Amazon (FBA)
Minimize your order defect rate (ODR)
Meet your promised shipping times
It would help if you remembered; winning an Amazon Boy Box is not a child's play. You have to consider a lot of strategies, and even if you do win it, you can't stop there.
You have to think of more strategies that will help you overpower other sellers in different ways.
10. Abide by Amazon's Rules and Policies
The trick to doing anything successfully on Amazon is by adhering to its policies and rules. If you are careless, Amazon will take your account by banning it or suspending it – which decreases your sales in a second.
To avoid certain circumstances, many businesses parent with experienced Amazon marketing agencies to earn positive customer reviews and optimize product information.
When you have a trusted partner, your business will not suffer from any repercussions. You'll be advertising and optimizing according to Amazon's rules and policies, hence, nothing will go wrong.
How LeelineSourcing Help you find the most profitable Amazon products and Increase Your Amazon Sales.
Product sourcing is never easy, even if you are using Amazon FBA for it. So many sellers prefer to source their products from China.
LeelineSourcing is yet another tremendous one-stop China sourcing service that offers a gateway to boost sales on Amazon.
Re-assuring quality products, LeelineSourcing can help you gain a reputable status on Amazon.
You can count on LeelineSourcing, as it provides:
Fresh and reasonable prices from the factory, with no additional fee.
Performs a factory audit and inspects the product from every angle before shipment.
LeelineSourcing also negotiates with the factory on demand.
Shipping goods from China offers sellers the advantage of suitable shipment rates
LeelineSourcing offers one-month free warehouse storage for your products
Lastly, Leeline has a massive spectrum of sellers sourcing goods from China, so there's no doubt in quality and services.
Suggested reading:How to Become a Profitable Amazon Vendor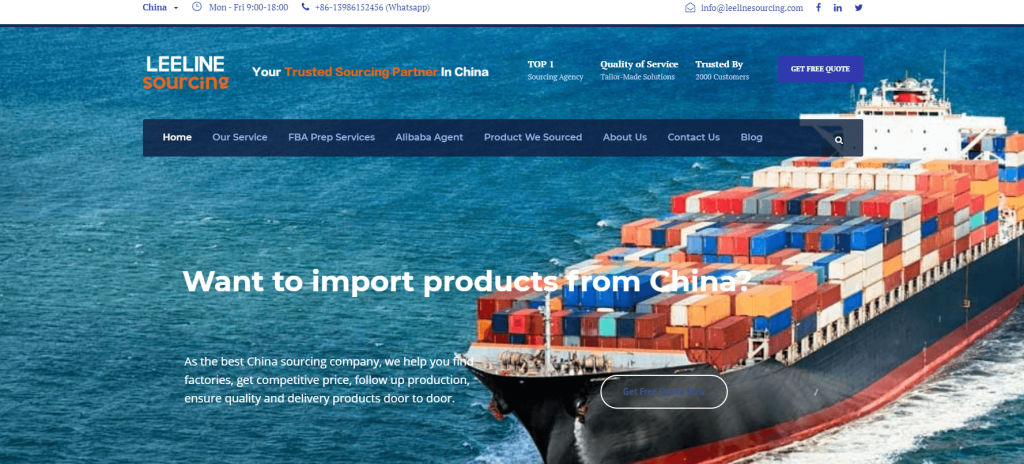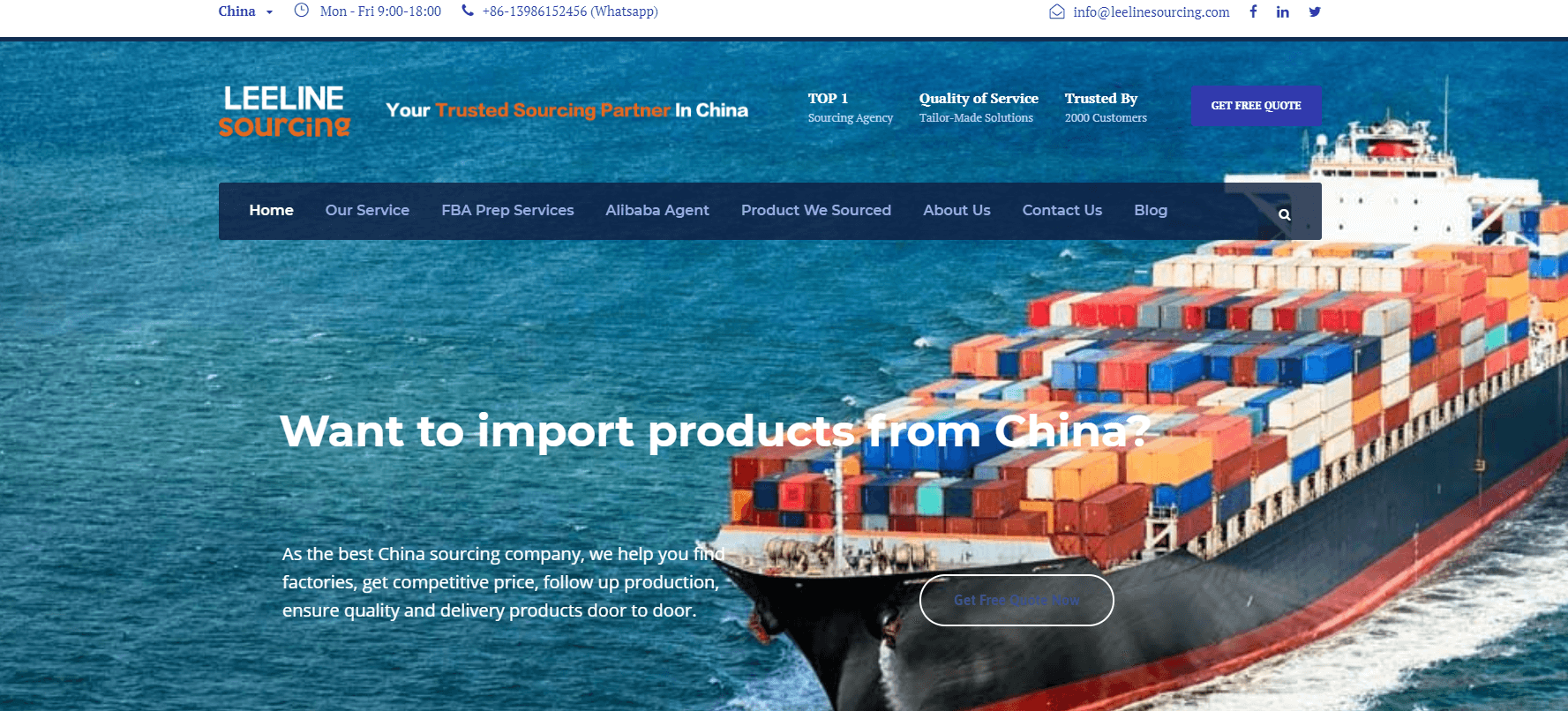 FAQs about Increase Amazon Sales
Is selling through Amazon profitable?
Amazon has millions of products, from grocery items to electronics. We can say that Amazon has the most incredible USP over other platforms.
Suppose you own a mouse pad brand in the European continent with a decent sales line. After a few years of business, your sales are not as profitable as they once were.
Well, that's when Amazon comes in. Setting up an account on Amazon will help you expand your sales base outside the barriers of your physical store.
On Amazon, anyone can easily become a seller and instantly start making money without moving so much of a finger. You just need to find top selling products on Amazon and start selling.
What are Amazon's top-selling items?
Amazon has millions of products, but the best selling categories are:
Electronics
Games and toys
Cameras and photographs
Books
Video games
Pet food
Pet Grooming equipment
Action figures
Movies and DVDs
Clothing, jewelry, and shoes
Kitchen supplies
Gardening tools
Handbags
Decoration pieces
Handmade items
Furniture
How do Beginners sell on Amazon?
Before selling on Amazon, users must learn how to make an account. First, users must go to Amazon.com, select "Sell as an individual," or "sell like a professional." The best option is to sell as an individual.
Next, you will need to fill out the necessary details that will appear in the registration form. Once done, you will become a seller.
The key to selling on Amazon is to know your work. You must select a niche that is highly reputable and used among consumers to sell.
Other than that, ranking your profile with proper efficiency is another aspect to consider because that will help you gain profit.
Suggested reading:How to Sell Products On Amazon for Beginners:Free Guide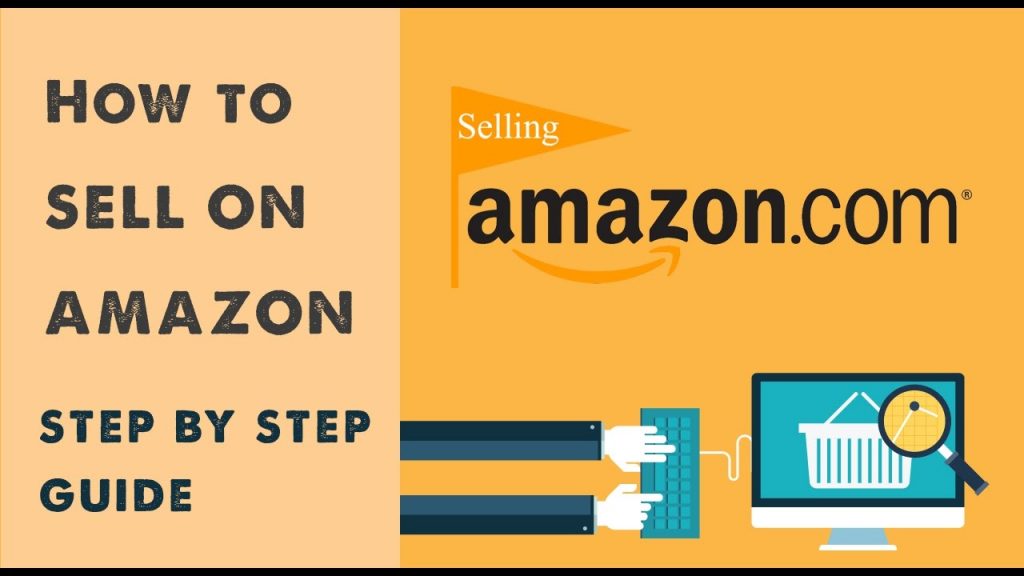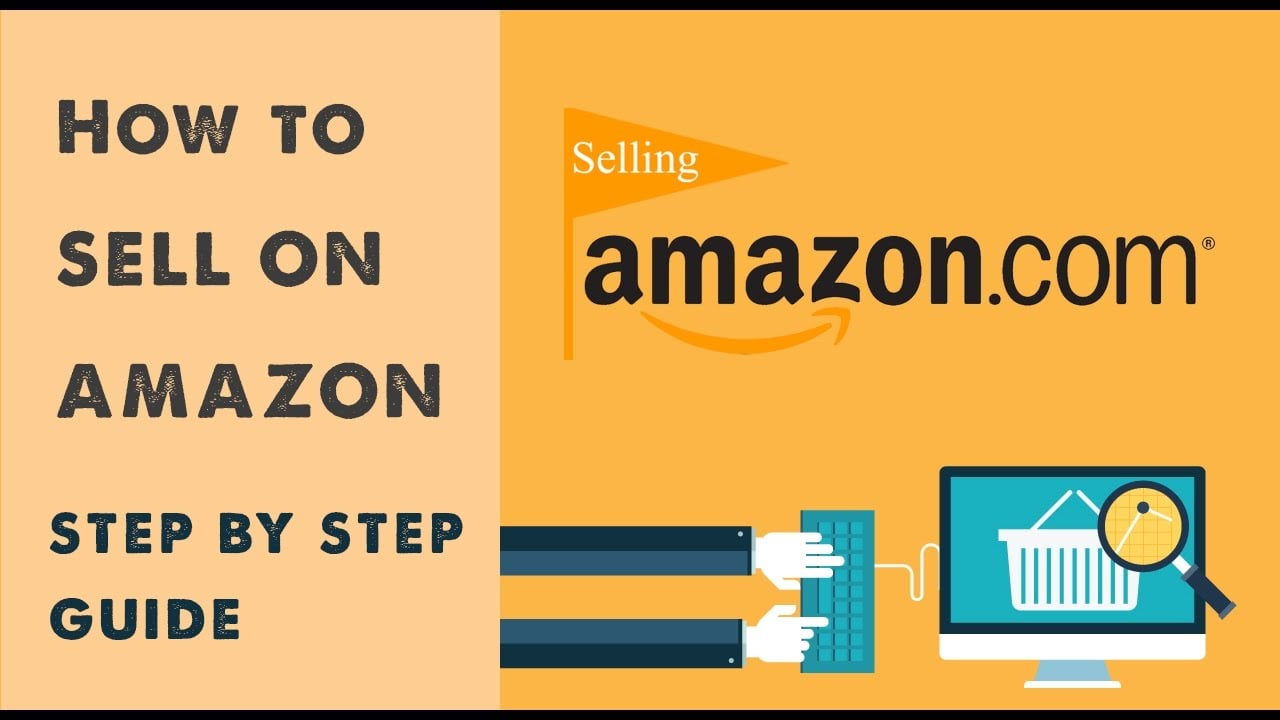 How do you rank higher on Amazon?
To achieve a better than ever rank on Amazon, you must optimize your product listings. It is critical to include keywords in your product listings so that whenever a buyer searches for a similar product, your page will come on top.
Also, make sure to provide complete and relevant information regarding your product. That way, you can increase your product's sales and visibility.
Moreover, you need to price your products competitively by considering other sellers' profiles and products.
How do I find the best keywords on Amazon?
The most comfortable way to find the best keywords on Amazon is to type into the search bar and look at the available suggestions.
When you start entering a search query, Amazon will provide a list of other products buyers frequently search for. After that, type in your product on Google and check your rank.
Prefer to use a research tool to find keywords on Amazon because it's convenient. It would be a foolish decision not to add a keyword research tool to your Amazon approach.
The best available keyword research tool from our perspective is the MerchantWords. It offers quick and reliable results, plus it will help you get ranked quickly.
How often does the Amazon search algorithm get updated?
Amazon changes its search algorithm in various ways that affect the ranking of products, either in the right way or bad.
Almost every year, Amazon's search algorithm gets updated. Last year, Amazon optimized a secret algorithm that ranks listings.
Hence, instead of displaying customers the best-selling and most-relevant listings, the site also gives a list of more valuable items for the seller.
Furthermore, it takes a lot of attention and hard work to impress Amazon's algorithm because several factors require consideration.
However, the most important of all is the products. The description and quality of products should be to the max – only then Amazon will notice you.
Final Thoughts about Increase Amazon Sales
An Amazon seller spends most of his time fine-tuning and evaluating every aspect of the game.
From continuously monitoring your goals and competition to enhancing your product listings, the answer on how to increase sales on Amazon is to stay on top of everything.
Indeed, the initial stages will be severe, but once everything is settled, the hard work will be worth it.
We are sorry that this post was not useful for you!
Let us improve this post!
Tell us how we can improve this post?