If you plan to outsource from Shenzhen electronic market, then Hold On!
Our sourcing experts have handled many sourcing cases from Shenzhen. We guide you through the sourcing process you get to know about top wholesale markets and their main products.
Keep reading to learn about all 12 Wholesale markets and their working times.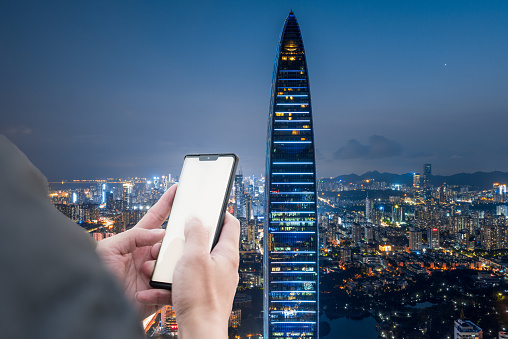 Advantages of Shenzhen electronics market
The world's largest electronics market has virtually no limits, and you can buy every imaginable electronic product. The market fits all buyer who wants:
Due to high competition and low production costs, this biggest electronics market offers the best prices worldwide.
Hundreds of thousands of sellers make it possible that you get the right choice by providing you with a marvelous variety of products being sold in this China's southern city.
There are OEMs and other brand manufacturers that are providing top-notch quality products at wholesale prices.
Automation and smart logistics
Being the oldest and largest electronics market in China, Shenzhen enjoys the perks of automation and smart logistics. Making it possible for you to transport your purchases conveniently.
Enormously wide inventory
With thousands of shops and options, you are able to make purchases in large quantities in this tech hub market.
Shenzhen has a state-of-the-art warehousing system. You can find the right warehouse for you within walking distance of the port.
Top 12 Shenzhen Electronic Wholesale Markets
Like any other Chinese market, Shenzhen, a China's southern city, has the most famous and significant markets. Many products are being sold there.
There are lots of shopping malls and electronic stores in the Huaqiang Bei commercial area, and they all offer different electronics products.
12 of the most famous electronics wholesale markets in Shenzhen are:
1. Seg Electronics Market
Seg electronics plaza was built in 1888 and has gone on to the most popular electronic market in the tech hub of Huaqiangbei commercial area. I got all my electronic products from there, ranging from small Airpods to big security systems. 
The products in Seg electronics plaza are of the best quality, compared to other shopping malls in the commercial area, as the quality is guaranteed.
Address: Seg Plaza, Huaqiang North Road, Shenzhen, Guangdong
Open hours:9 AM – 6 PM
Main products
The tech hub market has a versatile range of products to offer. You can buy a diverse variety of Computer peripherals, computer DIY products, networking products, security-related products, and software. Some exclusive boutique computer outlets are also located in this market.
2. Tong Tian Di Telecommunication Market
Tong Tiang market is renowned for all the spare parts and mobile repairing products. The tech hub market supplies the needs of all of China and almost half of the world for mobile phone repairing products.
You can build your own iPhone directly in this market. Cheap iPhone, iPhone screen, fake iPhone, batteries, and even mobile phone packages are very popular here.
Address: Shennan Middle Road, Huaqiang North, Shenzhen Guangdong
Open hours:9 AM- 6 PM
Main products
You can buy a diverse range of products like mobile boards, chips, batteries, LCDs, or other repairing components required to be replaced in mobile phones.
3. Long Sheng Communications Market
Long Sheng Communications market is also well known for the spare parts used for mobile repairing.
This is the second-largest hub selling mobile phone parts, and if you own a mobile repairing business or want to resell such products. You must visit this market.
Address: Shennan Middle Road, Huaqiang, Shenzhen, Guangdong
Open hours:9 AM – 6 PM
Main products
The market allows you to buy a wide range of mobile phone spare parts. If you are a phone repair owner, you can buy quality stuff here.
4. Feiyang Times Communication Market (Second-hand cellphone)
If you are looking for good quality and rightly priced used cell phones. This is the market for you. The main feature of a market is a large whooping variety of used and refurbished phones. Hang around and build your own mobile phones with parts and choose their specifications. You could outsource single parts too. 
Address:6, Hua FA Nan Road, Futian District, Shenzhen
Open hours:9 AM – 6 PM
Main products
You can buy all sorts of cheap and used mobile phones here. The market has used mobiles of all brands. You can also buy a refurbished phone here.
5. Shenzhen Electronic Science and Technology Building
While there is so much being offered by technology, why limit yourself to just a few products. This building is diverse, and once you step in, you just cannot yourself be impressed by the diversity and impressive products that are being sold here.
Address:2070, Shennan Middle Road, Futian District, Shenzhen
Open hours:9 AM – 6 PM
Main products
This market has to offer a lot more than you can imagine. There is a wide range of smartphones, laptops, tablet pc, Bluetooth speakers, power banks, headphones, earphones, USB, and much more.
6. Huaqiang Electronics Market
Huaqiang Electronics market is the district's second-largest electronics market that sells wholesale electronic products in the region.
You can find mostly spare parts and second-hand consumer electronics products and second-hand computer products in this electronic market.
Address:1013, Shennan North Road, Futian District, Shenzhen, Guangdong
Open hours:9 AM – 6 PM
Main products
This market is particularly famous for Second-hand computers and accessories. You can easily find electronic components, assembly and accessories, maintenance and second-hand accessories, and second-hand notebooks and desktops here.
7. SEG Communication Market
This tech hub market combines three essential and significant wholesale markets building to find a one-stop shop for virtually anything you can imagine relating to mobile phones and accessories. I Purchase mobile accessories in bulk and outsource them easily through nearby ports. 
Address: near Kangle Building, Huaqiang North Road, Futian District, Shenzhen, Guangdong
Open hours:9 AM – 6 PM
Main products
Everything is easily available in this market, from new phones to used cell phones, protective covers, screen protectors, mobile accessories, headphones, speakers, earphones, and handsfree, and you can make bulk purchases.
8. Pacific Security Protection Market
According to surveys, up to 80% of surveillance equipment in china is sold by this market. You can find anything related to security products in this Chinese market.
Address:3rdBuilding, JingHua Compound, 175 Zhen Zhong Road, Futian District, Shenzhen, Guangdong
Open hours:9 AM – 6 PM
Main products
The market offers a wide range of security-related products like CCTV cameras, their equipment, security alarms, burglar traps, and much more.
9. Yuan Wang Digital Market
It is well-known for selling brand phones at cheap prices that came to china through unofficial means. You can find mobile phones like Samsung and Motorola at half the price here.
This is also one of the largest electronic markets in Shenzhen for refurbished phones.
Address: Hualian Building, 2006, Huaqiang North Road, Futian District, Shenzhen, Guangdong
Open hours:9 AM – 6 PM
Main products
You can buy a diverse variety of brand cell phones, mobile accessories, new Chinese cell phones like Xiaomi and Meizu, and much more in this market. It's the best place to buy accessories for Android mobiles, my friend built a complete brand with those accessories. 
10. Ming Tong Digital Market
It is famous worldwide for its wide range of clone cell phones. Think of any flagship phone, and you can find its clone in this market with features that are slightly close to the original version.
Address:414-415, China HUAFA North Road, Futian District, Shenzhen, Guangdong
Open hours:9 AM – 6 PM
Main products
You can buy a wide range of Chinese clones of the most significant brands here. The market also sells locally made phones with basic features such as making and receiving calls and high-end Chinese lo-brand phones with premium features.
11. Sang Da Electronic Market (Tablet PC)
The market is famous for its wide range of tablet PCs, computer accessories and other components. There are 3 floors in this tech hub market dedicated to similar types of products that are being sold here.
Address:44 HUAFA North Road, Futian District, Shenzhen, Guangdong.
Open hours:9 AM – 6 PM
Main products
Here you can buy a wide range of tablet computers ranging from Apple to cheap copies and other mobile phone and computer accessories.
12. Wan Shang Computer Center
The center was first opened in 1997 and covered over 26,000 square feet. The name suggests a computer center. However, it is renowned for its huge variety of video games , their accessories and other components. If you are looking for cheap graphic cards, it's a place for you. I check their heating issues with proper inspection. 
Address:3002 Huaqiang North Road, Futian District, Shenzhen, Guangdong
Open hours:9 AM – 6 PM
Main products
Here, you can easily find a wide range of gaming consoles, their accessories, game saucers, video games, and audio supplies like speakers, headphones, mics, and more.
Best 5 Shenzhen electronics market online.
Covid19 has now made it a challenge to visit Chinese markets physically. Yet, you can still order directly from online platforms like websites. As Covid is no longer an issue, I still prefer to buy online due to ease. You will get good pricing on the products, too. 
ChinaBrands
Sunsky
Chinavasion
Gearbest
DX (DealExtreme)
Which Documents Do You Need to Import Electronics from Shenzhen?
You will definitely require the legal paperwork to import consumer electronics or any type of goods from the Shenzhen– one of the biggest electronics market. My sourcing agent usually handles all paperwork, and it saves me time. The documents that are must be required to import any products from Shenzhen are:
Insurance Certificate
Import License
Country of Origin Certificate
International Import Certificate
Import Declaration
Sales Contract
Packing List
Commercial Invoice
Bill of Lading
Delivery verification certificate
Shenzhen Electronics Market VS Hong Kong Electronics Markets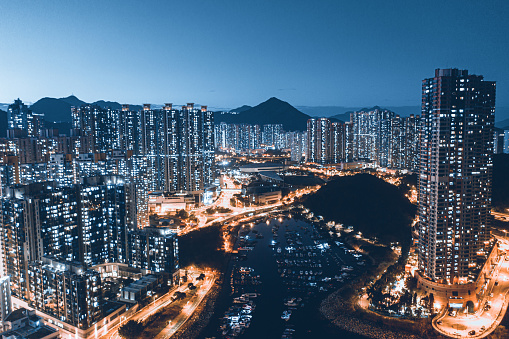 Shenzhen and Hong Kong are only 10km apart. Thus, you must ask yourself which is better to choose for your wholesale purchase.
These important factors can be used to compare the two:
1. Market size
The markets in tech hub of Huaqiangbei cover a vast area of 2.9 square kilometers collectively, and there are high rising buildings with multiple floors selling the electronic markets.
However, Hong Kong has a flea market based on tents and stalls. The bigger market you get, the cheaper you could go. It's about competition between them and the ability to handle big orders.
2. Product categories
Shenzhen offers an almost unlimited number of product categories, and you can buy electronics of all types there. On the other hand, the Hong Kong market is only limited to products like mobile phones, accessories, and computer peripherals.
3. Manufacturing capacity
Shenzhen market enjoys the luxury of being located conveniently close to the most major manufacturing facilities. These factories make it possible to buy directly from the manufacturers or their suppliers in large and small quantities.
4. Prices and negotiation politics
Shenzhen is a wholesale market, and suppliers and foreign entrepreneurs are more focused on selling more products than raising large profits. Hence, suppliers cut on their profit margins to sell more products.
While the Hong Kong market is all about retailers, the suppliers make more profit by selling products at retail prices.
Best Selling Electronics Products in The Shenzhen
The Shenzhen electronic market is a regular center for the exhibition of the newest electronic products.
You can find the latest products with the best quality and cutting-edge technology. Some of these products include:
This Qi-enabled wireless charging pad, created by Shenzhen Funxim, was launched on March 15, 2018. This charging pad supports quick charge 2.0 and 3.0 and also supports 5VDC/2A lightning-fast charging.
USB Charger (Includes type A, -C ports)
This product created by Shenzhen soy was launched on February 15, 2018. It is a blend of one type – c and four type – a charging ports. Outsource c type chargers as they are more trendy and easy to sell. 
Mp3 sunglasses with a replaceable lens
It was launched on March 8, 2018, by Jinjiang Jianxing. It is an anM8S model of Mp3 sunglasses with a replaceable lens.
Wall Charger with USB type port – C
This product created by Estar and launched in February 2018 is a model JHD-AP045U-PD-Cà B wall charger that comes with a USB type- c port.
9H tempered glass privacy screen protector
Launched February 22, 2018, by The Hagee, it has undergone physical and chemical tampering to help it withstand high impact.
Smartwatch with dynamic heart rate sensor
This is a digit link product and was launched in January 2018. This model, DW-028, includes a dynamic heart rate sensor and activity tracker. You sell these products under both electronic and fitness products. 
4G smartphone with 0.05mm thick bezel
Also launched January 5, 2018, by Shenzhen Gorton. It is a model S8 pro-4G smartphone with a 0.05mm thick bezel.
Solar panel enabled charging station.
On December 28, 2017, it was launched by its creator, Shenzhen Jinyingfenga. It is a model JYF-3SL01charging station equipped with a solar panel.
The rugged 4G smartphone that can withstand dust and water
This amazingly rugged 4G smartphone built by Shenzhen Gorton was launched on December 20th, 2017. It is an s model Smartphone, with dust, water and impact resistance.
Looking for the Best Chinese Products?
Leelinesourcing helps you find the Best Products Made in China with high quality at an attractive cost.
How to avoid scammers in the Shenzhen electronics market ?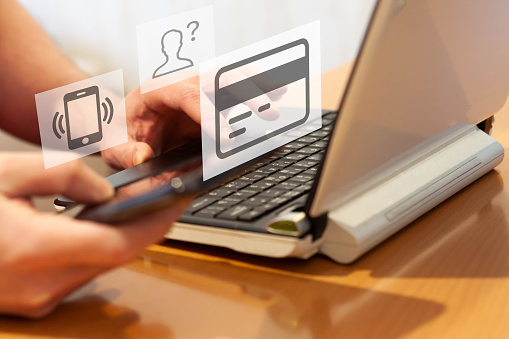 Yes, there are some scammers in the Shenzhen electronics market, and you should do your best to avoid them. These scammers have multiple fraudulent ways. You should take care of proper steps so you can avoid any possible scams.
1.Require the license from the supplier
The suppliers in Shenzhen hold a license from the government to conduct business. You should ask for a copy before making any business transaction with the suppliers in the market.
Furthermore, China has several databases that have a complete record of the seller histories. If any seller was liable for any fraudulent activities, you could easily check them through these databases. I ask about their license and check the database. Older sellers are more credible. 
2. Check the seller's references.
Every seller has references from the past purchases they have made. You should ask them for the references and have a detailed look into them to conduct business safely with these sellers.
3. Require sample goods
An authentic seller will never refuse sample goods for bulk purchases. You should ask for sample goods from these sellers for quality inspection. The scammers will abruptly refuse the possibility.
4. Check the flexibility of the supplier.
A real supplier will be able to go to possible limits to develop a good business relation with you. You can ask for cash on delivery deals with the suppliers for the first time, and a scammer will never agree to that. Ask about different transaction possibilities, installment or payment through a third-party app. It gives me the edge to file a refund in case of issues. 
5. Use analytical company services.
There are many analytical company services in china. Such companies help you gather all the data you might need for your seller and strike the right deal with them.
6. Visit Shenzhen company or factory in person.
Another way to check the authenticity of a supplier or seller is first to visit their company in person. A scammer will always be hesitant to invite you to their operation. However, authentic sellers are happy to host you or foreign entrepreneurs at their companies.
FAQs
Can You Use Sourcing Agents when Importing Electronics from Shenzhen?
Yes, you can use sourcing agents to import your electronic purchases from Shenzhen to your country.
Sourcing agents in China will handle the negotiation of prices, import licenses, quality inspections, warehousing, port clearance, and a number of other important processes for you.
How to Ship your Electronic Components Orders from Shenzhen
Shenzhen is close to the airport, port, and most major train stations in the city. The shipping method you choose to have your products shipped out of Shenzhen depends on your budget and timeframe.
Express shipping by air, just like FedEx, UPS, DHL is the fastest and
Is it possible to find mobile phone accessories in Shenzhen?
The components you can get from this electronic market is in two categories:
1. Original Parts:  These original parts are either smuggled from a Chinese factory or gotten from a used or refurbished phone. 
2. Copies:   You can find cheap copies of popular brands with almost comparable quality in this electronic market. 
Can you really get low prices from a china wholesale electronics supplier?
Shenzhen electronic market is renowned for its very affordable electronics products. This is due to the large presence of electronic product factories.
And also, lots of large western electronics companies and even startups come to this area to speed up the development of their products. So you will surely get very affordable electronic products here.
Can I negotiate the price of the products?
If you already have an idea of the price and quality of the products you need, you are allowed to negotiate the price with suppliers. You can ask for a discount and get it. Some suppliers offer discounts, while some don't.
You can directly contact the suppliers and discuss your product specification/further requirement, such as price, payment method and etc.
Is the market useful for developing new electronic products?
You can get components and ideas for developing your project just by working around different electronic stores in the market.
For product prototyping, this biggest electronics market is extremely useful. Everything you need can be found locally, and you can get manufacturers who will help you assemble your products if it is in a substantial quantity.
Is the electronic market very well organized?
No, it is not organized. There are designated buildings for specific products in the market, but here a  business owner virtually sells anything they lay their hands on, making the electronic market really disorganized.
I can help you through electronic market disorganization and help you get whatever you really want in no time, and it will be affordable and of top quality.
Can I do a fantastic business if I can't speak Chinese?
Surely you can do great business if you can't speak Chinese, as some store owners are probably foreigners, and most store owners speak a little English.
But speaking Chinese is an added advantage, as you can communicate with a higher proportion of traders and get a quick response. This is where you will need help. I can help you talk directly to the suppliers and make your business experience fantastic.
Conclusion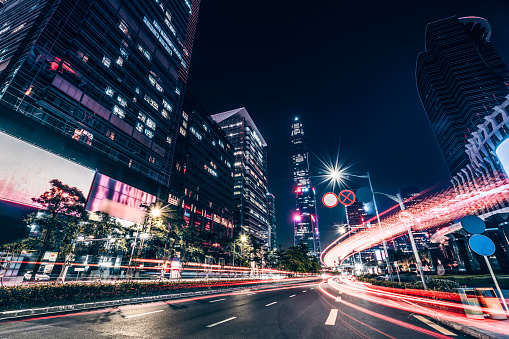 The Shenzhen wholesale market is the best choice for you if you are looking to make bulk purchases for electronics products and have them shipped to your country conveniently.
Hundreds of thousands of suppliers make it easier for you to compare the products and prices conveniently, and you can choose what would suit your needs best.
Leelinesourcing offers world-class agent sourcing services for Shenzhen wholesale electronics market. They can help you to source products from China at very reliable prices.
We are sorry that this post was not useful for you!
Let us improve this post!
Tell us how we can improve this post?