I often hear, "How do I find dropship suppliers on AliExpress?"
I browsed the online world. Realizing that not a single article ANSWERS this question in detail.
My sourcing team and I crafted this article. It lists what you must know about finding the best AliExpress suppliers. You won't waste HOURS trying to find this information alone.
Spoiler alert: LeelineSourcing is the best dropship supplier. This company finds the CHEAPEST products. Shipping is also EXTREMELY fast!
Keep reading to find the BEST AliExpress suppliers today!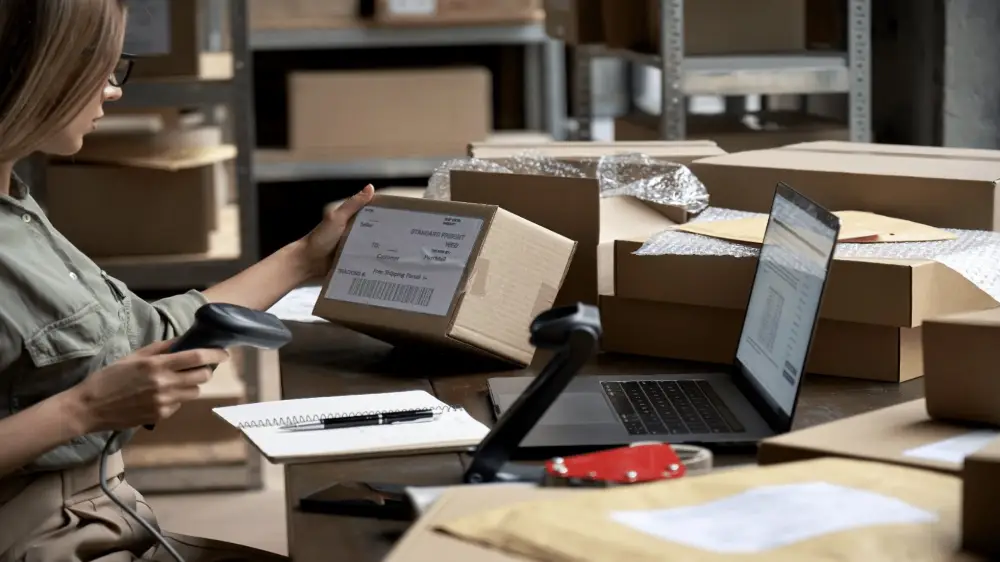 Why Is AliExpress Important For Dropshipping?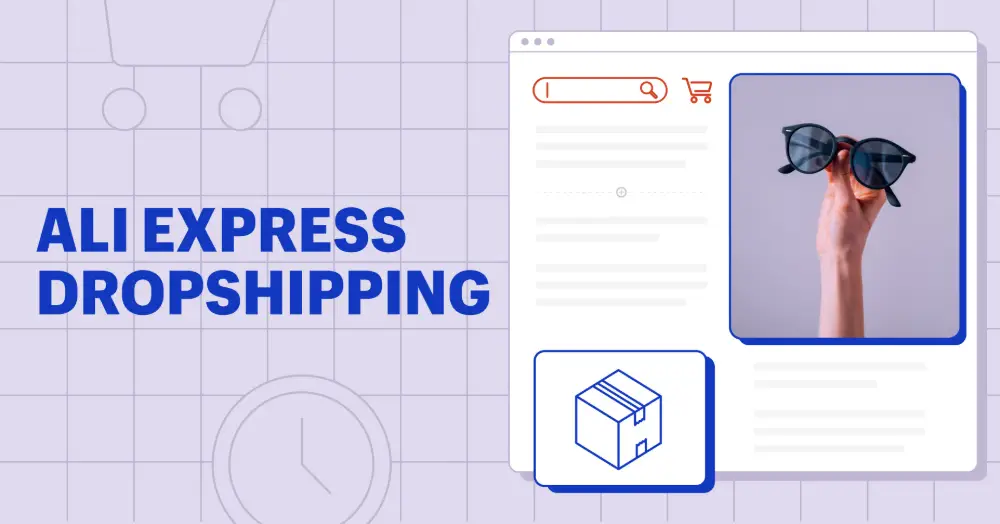 AliExpress is my ultimate GO-TO eCommerce business platform when dropshipping. There are TONS of reasons why. I'll list them one by one.
AliExpress has shopping carts like most online stores. Alibaba? None. This shopping cart allows you to BUY products on AliExpress. In just MINUTES! No need to negotiate just to buy from AliExpress' best sellers! Huge time saver! Allowing you to focus on other aspects of your store.
Overseas manufacturers in platforms like Alibaba require a very HIGH MOQ. I'm talking about hundreds! Even thousands. Bank-breaking values for a small online business!
AliExpress sellers have a LOW minimum order quantity. Buy even one product for FACTORY PRICES! You always stay within your budget.
Tools like Oberlo make it easy to start your AliExpress dropshipping business today. Just one click. Your own online store houses thousands of AliExpress dropshipping products. No expensive overhead costs. Even my non-tech-savvy clients were successful in setting up their online businesses!
List of Aliexpress Dropship Suppliers
| | | |
| --- | --- | --- |
| Supplier | Service | Location |
| Leelinesourcing | Sourcing the best dropshipping products | Mainland China |
| TopDser | Dropshipping agent | Guangzhou China |
| Fulfillman | Fulfilling AliExpress dropship orders | Mainland China |
| NextSmartShip | Sourcing agent | Shenzhen China |
| SourcinBox | Supplier Researcher for Dropshipping | Zhejiang China |
| TikSuper | Dropshipping agent | Shanghai, China |
| Jing Sourcing | AliExpress Shipping Coordinator | Yiwu China |
| Bansar China | AliExpress Order Fulfillment Agent | Mainland China |
| Wiio | Supplier Researcher for Dropshipping | Hangzhou China |
| CJDropshipping | AliExpress Product Sourcing Agent | Mainland China |
| EPROLO | Dropshipping agent | Mainland China |
| SupDropshipping | AliExpress Shipping Coordinator | Zhejiang China |
| AutoDS | AliExpress Product Sourcing Agent | Israel |
| Banggood | Supplier Researcher for Dropshipping | Mainland China |
| Pound Wholesale | AliExpress Order Fulfillment Agent | United Kingdom |
| EcommOps | Supplier Researcher for Dropshipping | Mainland China |
| DropHippo | AliExpress Order Fulfillment Agent | Shenzhen, China |
| HyperSKU | Dropshipping agent | Guangdong, China |
| FillSell | AliExpress Product Sourcing Agent | Mainland China |
| Dropship China Pro | Supplier Researcher for Dropshipping | China |
How To Find Dropship Suppliers On AliExpress?
Need to find good and reliable suppliers on AliExpress? I've done this process DOZENS of times. Let me tell you the exact steps I go through every single time.
Step 1: Find high-quality products on Aliexpress
Let's use the website's product research tool. Commonly known as the search filter.
Here's how this goes:
Search for your desired product.
Change the sort settings to "Orders."
Click "4 stars and up."
Now, you'll find the BEST VERSIONS of the same product in AliExpress. The results YOU see are guaranteed genuine and have positive feedback.
Note: Choose at least 3 products on the AliExpress product page.
Step 2: Analyze Each Seller
OPEN each product you selected in step 1. Then, ANALYZE the seller performance and feedback score of the suppliers.
How?
LOOK FOR THE feedback percentage next to the seller's name. You're looking for at least a 95% overall rating. Avoid any AliExpress seller that has a MUCH lower score.
"Should I buy from new suppliers?
Based on experience, you shouldn't.
Stick to long-term AliExpress dropshipping suppliers. I don't know many successful dropshipping stores with new AliExpress suppliers.
Step 3: Quality-check each supplier
Learn how each AliExpress supplier works around the following factors:
Shipping method and shipping speed
AliExpress buyer protection
Product Quality
Returns/Refunds
The BEST method is to go to the customer reviews section of each dropshipping supplier. Check what OTHER retail buyers are saying about the seller's OVERALL performance.
Step 4: Choose the best supplier
Contact the reliable supplier that CHECKED OFF every criterion you had. Click the Contact Now button under its AliExpress profile. Then WRITE down your business goals and needs.
You may also use this opportunity to ask questions. Including how the seller guarantees HIGH PRODUCT QUALITY. Or whether they have terms and conditions to be your dropshipping business partner.
How to Find Dropshipping Products on AliExpress?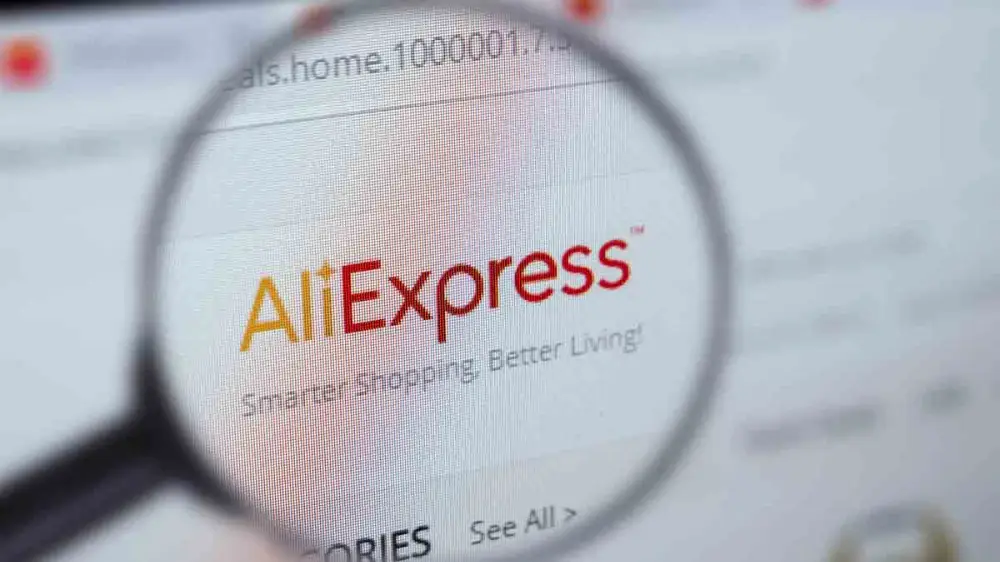 Many of my clients find this process DAUNTING. My honest input? It's easy! Just follow my tips below. Your product research process becomes TEN TIMES FASTER.
Look for High Demand Products
This process is easy. Just SELECT one of the product categories on AliExpress. Then, on the filter section, choose ORDERS. You'll see HUNDREDS of products that are so in demand. They're selling for tens of thousands of pieces each.
Secure High-Profit Margins:
Hop ONTO a US-based eCommerce store like Shopify. Then, open the AliExpress marketplace.
Search the same products on BOTH platforms. Then, compare prices to see the price difference.
"Is there a 50% price markup?"
Well, that's a GOLDMINE right there! Make sure to include that product in your NEXT dropshipping endeavor. Match the prices on the US-based platforms. Maximize your profits.
Pro tip: Stick with dropshipping products with a 30% profit margin.
Contact sourcing experts
Skip the ENTIRE trouble of finding suppliers and products with the lowest price. Contact sourcing experts like LeelineSourcing. They'll help you find the MOST reliable AliExpress suppliers. Including FAST shipping options.
Affordable prices are guaranteed! Save energy and time with sourcing agents!
Looking to place an order with a new Chinese supplier?Are you sure they're reliable?
Secure your supply chain by checking your suppliers' ethical, environmental, social and manufacturing capacities for compliance through Leeline's Supplier Audit Programs.
FAQs about How To Find Dropship Suppliers On Aliexpress
Is AliExpress a wholesaler?
Yes. AliExpress is a wholesaler with MANY suppliers from China. It's one of the best dropshipping wholesale platforms. Protecting dropship businesses with buyer protection policies. And guaranteeing low shipping costs and product prices. 
Is AliExpress or Alibaba better for dropshipping?
AliExpress is better for dropshipping than Alibaba. Many sellers on Alibaba require a HIGH MOQ. Making it BEST for businesses that buy in bulk. Not for drop shippers. On the other hand, AliExpress' top sellers don't require you to BUY hundreds or thousands. You link AliExpress stores with your own store. Allowing you to secure low, upfront costs as a drop shipper. 
Does AliExpress have warehouses in the US?
Yes. AliExpress has warehouses in the US. This platform is a GLOBAL wholesaler. So it also operates in the US along with Europe. Most suppliers on AliExpress are from China. But some of their products are STORED in international warehouses. Including the AliExpress dropshipping center in the US. 
What's Next
Finding dropshipping suppliers and products on AliExpress is NOT hard. Just follow the steps and tips I've listed above. You'll IMPROVE your dropshipping store significantly.
Need a helping hand for your dropshipping career?
Contact LeelineSourcing. We have decade-long sourcing experts. Always READY to introduce you to AliExpress suppliers offering the lowest price.
Do you want a successful import business?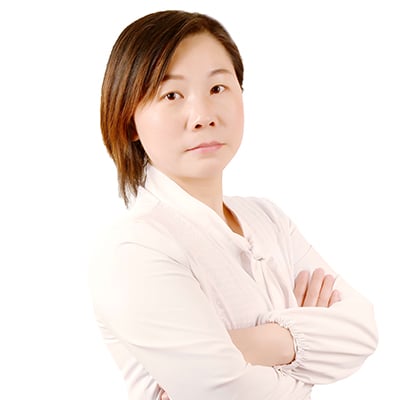 Hey, I'm Sharline, co-founder of LeelineSourcing. We've helped 2000+ customers import from China.
Do you want a better price on product or shipping?
We are sorry that this post was not useful for you!
Let us improve this post!
Tell us how we can improve this post?