For over a decade, Import from China to Switzerland trade has increased to more than double and is still growing.
As the third biggest trading partner of Switzerland globally, China is the only asian country to have a free trade agreement with Switzerland.
Switzerland's free trade agreement with the People's Republic of China creates a more advantageous trading environment. Over 95% of the time, customs taxes are eliminated or radically reduced.
The agreement includes rules on trade in commodities, services, non-tariff trade barriers and viable trade and development.
This article will address each and every point and step by step guide of import from China to Switzerland. Moreover, it will also help in calculating taxes and selecting multiple freight modes suitable for different quantity of goods.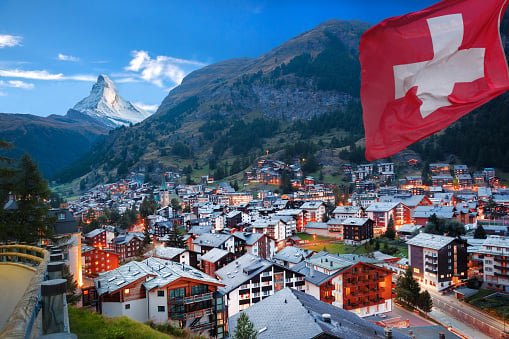 What products you want to import from China?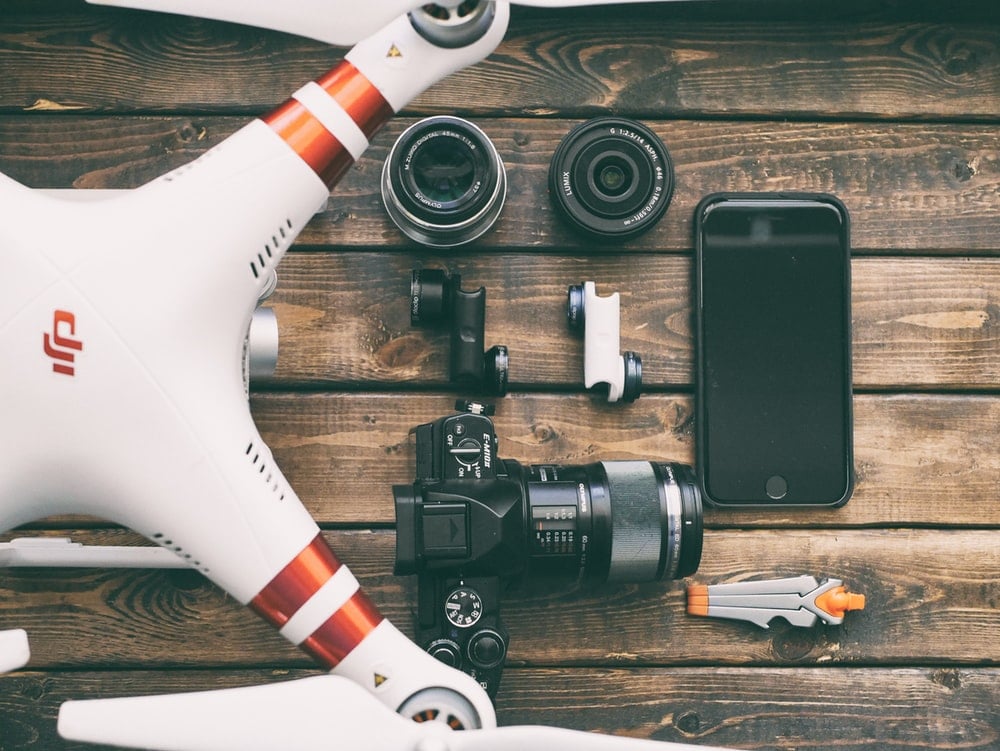 Switzerland is importing a variety of products from China which are valued at US$17.67 Billion in 2020.
Switzerland is importing different types of products from China which include;
Electrical and electronic equipment, computers and its accessories, organic chemicals, different types of machinery, boilers and nuclear substances.
In the field of textile, Switzerland is importing articles of apparel. Switzerland is also importing jewellery, precious stones, coins, metals and pearls from China.
Other products are sports accessories, toys, games, furniture and lighting signs.
Nowadays, Switzerland's main imports from China were Railway Freight Containers, Nitrogen Heterocyclic Compounds, Jewellery, Unspecified Commodities, and Computers.
How to find reliable China suppliers for your import business?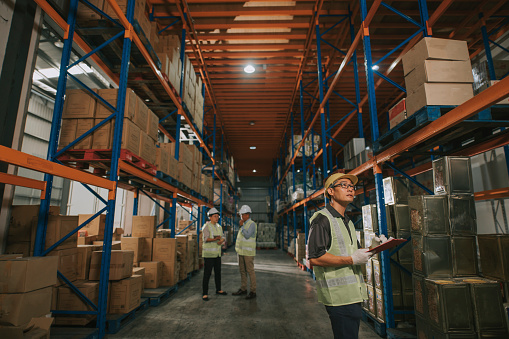 There are different ways to find the reliable suppliers in China, we have skimmed down for you the best possible methods:
1. Connect Online supplier directly
Using internet supplier directories to locate suppliers may bethe safest method.
Among the advantages are the following:
Reduced risk
Easier searches
Faster research
2. Attend trade shows/trade fairs
When you visit trade exhibitions (and trade fairs), you may speak with prospective suppliers face to face about:
Their corporate values
Their goods
Their manufacturing capacity
Their quality-control processes
Direct encounters with prospective providers provide an up-close and personal view of their capabilities.
3. Outsource to a sourcing agency
Companies that provide sourcing services might be hit or miss.You may work with a very beneficial partner. Alternatively, youmight engage with an unscrupulous intermediary who seems to offer just greaterunit pricing.
However, Leelinesourcing is a highly reputable sourcing agency you could get intouch with.
3 different methods when import from China to Switzerland?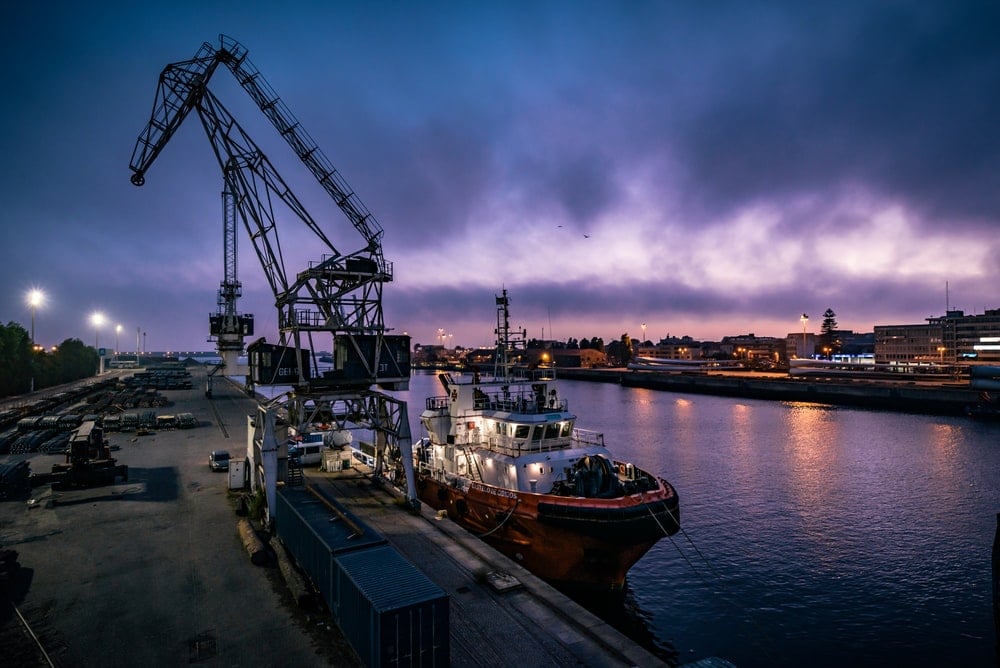 1. Sea freight
Switzerland is a landlocked nation. It is located in the centre of Europe and has no connection to the sea. The two most common ways for Swiss citizens to ship products from China are by water and air.
Three different ports of the Netherlands (Hamburg, Rotterdam, and Antwerp) support trading through ships.
Rail and truck transport from the European Union helps trade in Switzerland. Direct supplies to the Rhine River port of Switzerland from China are reached.
Containers are loaded onto several barges that go up the river to Switzerland's city of Basel.
"Port of Switzerland" is located on the Rhine and serves as a key logistical hub for the whole nation.
It consists of three ports located in Basel's two cantons:
Birsfelden, Basel-Kleinhüningen, and Muttenz. Basel-port Kleinhüningen's is the largest of them.Birsfelden, Muttenz, and Basel ports process imports up to 10% across the globe.
The port of Rhine is known as a national economic centre for Switzerland.
Special transportation modes for different products
With reefer containers, temperature-controlled transport is possible for a wide range of fresh produce, dairy products, medications, and chemicals, all of which must be carried safely across the seas.
The transportation of this freight is one of a kind. Specific commodities, for example, are too large or heavy to fit into standard shipping containers. Flatbeds and trailers are often used to transport these types of commodities.
One or more ramps may be used to load a Ro-Ro, mainly used to move cars. RORO is an inexpensive and most convenient method of transporting cars. The RORO ship receives the cars and places them on the automobile surfaces. Watertight and windproof, they're safely tucked away within the ship.
These are things that are brought straight to the ship's hold or to facilities. Bulk commodities and bulk commodities are differentiated in this scenario. Products made of solids: (such as non-ferrous minerals, ferrous and coal) Fluids that are bulky: (oil and petroleum products). Cargo ships specialized for each kind of cargo, such as coal carriers, ore carriers, and so on.
2. Air freight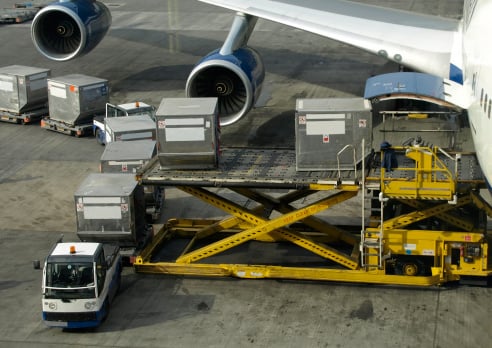 If goods have to be transported quickly, air cargo is superior to rail or marine freight.
This method is also less risky in terms of harm to the item. Switzerland today has a total of seven international airports.
They are all situated around the nation, so choosing the ideal airport for your products might save you some time on ground transportation.
Main airports in Switzerland
Geneva, Zurich, and Basak are the three most often used airports for freight planes flying straight to China.
It is Switzerland's busiest airport in terms of passenger and cargo volume. The airport is situated around 13 km north of the city for rapid access to the city centre and industrial sector. It serves as the primary hub for Swiss airlines.
It is the country's second busiest, located around 5 km from the city centre. And it's ideal for distributing your items to western Swiss towns.
Basel-Mulhouse Airport, Euro-Airport Freiburg is the airport for Basel and other places. Swiss commodities are transported to and from the facility. It is situated only 3.5 km from the border with Switzerland. Its speciality is welcoming air freight of great importance.
Conventional or express air freight
In most cases, regular shipping airlines can ship items up to 2 m3 using conventional air freight.To expedite the delivery of small packages, airfreight express is the best option. These firms also offer door-to-door services. You'll pay more, but you'll get a faster and more efficient delivery method in return.DHL, UPS, FedEx, and TNT are a few companies that provide this sort of service.
3. Rail freight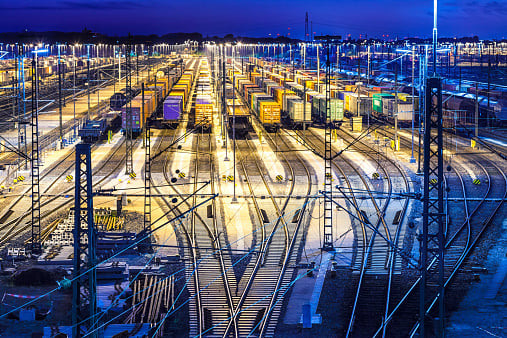 Rail transit is faster than shipping lanes and less expensive than flying.
Since 2011, a "new Silk Road" has been suggested to connect China and Europe for group-age cargo (LCL) and full containers (FCL) by the rail system.
People who want to ship goods to Switzerland through rail have a variety of options. From China to Germany, the Trans-Eurasian Highway is the first option.
There are two options for transporting products from Germany to Switzerland:
An alternative route is as follow: Basel, Switzerland for a single day
Germany to Switzerland by road.
4. Door-to-door delivery between China and Switzerland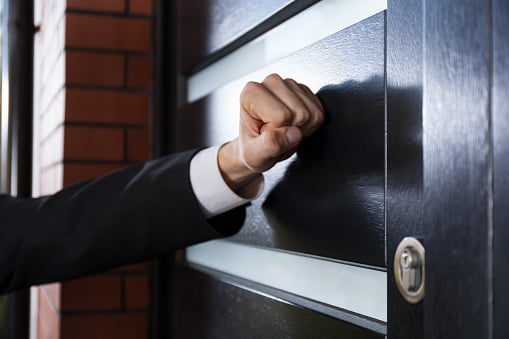 In terms of delivery methods, it is the best and most convenient option out there. The customer is free of all the paperwork that goes along with shipping.
Above all else, door-to-door is an efficient and expeditious method.
You won't have to do anything, and you could even feel relieved of a few of your worries. Using this strategy will save you both time and money!
Custom clearance of importing goods from China
Criteria and principles must be addressed before products from China are imported into Switzerland.
Switzerland is located in the heart of the European Union yet is not a member.
As a result, if you choose to transport your products from China by water or train, they will inevitably travel through EU nations.
In Europe, transportation is tightly controlled. CTR (Common Transit Regulation) governs road, rail, and air transit in all EU member states.
The legal regime, named NCTS (New Computerized Transit System), is conducted entirely online.
An official customs certificate is included in the tracking form. When the shipping process begins, you will get a document printed and attached to the package.
The paper also indicates if the products are free to circulate inside the EU or in other assets.
This process is considered international law and falls under United nations terms and conditions.
1. Switzerland customs value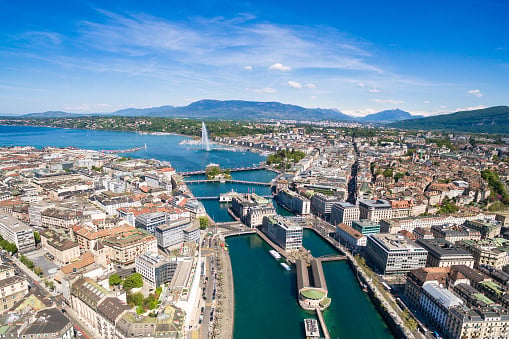 Customs costs, VAT, transit clearance, and other taxes must be considered when importing products into Switzerland.
You may get an idea of the expenses of importing items from outside Switzerland through the Post Office, a publicly owned organization in Switzerland.
Switzerland uses the CIF (Cost, Insurance, Freight) valuation method to determine customs duties, as do the EU countries.
Calculate the CIF value by adding the following:
insurance, goods, export clearance, transportation, and import clearance costs.
Customs taxes in Switzerland are calculated based on both the weight and the kind of goods.
2. VAT in Switzerland
VAT at a reduced rate of 2.5 % (Daily consumer usage items).
7.7% is the general VAT rate in Switzerland. (This is true for almost all commodities and services.)
VAT at a special rate of 3.7 % ( hotels, restaurants, nighttime services)
The following formula is used to calculate VAT: (duty rate + customs value) x VAT rate
Insurance, health, financial services, and education are all exempt from Swiss VAT.
3. Calculation of custom duties in Switzerland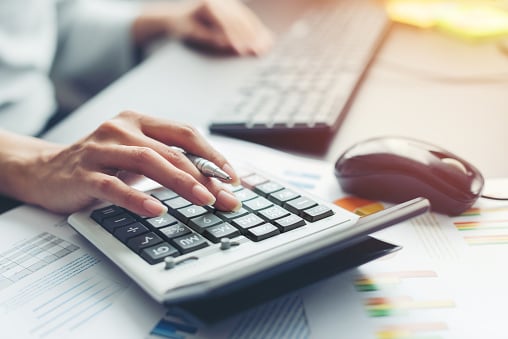 Information is accessible for free online for the duty rate of items.
You may acquire the tax amount by specifying the date, the nation of origin, the location of delivery, and any other pertinent information.
Exports and imports are subject to the tariff system (HS), which most nations use.
There is an HS code allocated to each commodity, which indicates a particular item. This code determines the product's customs status in each country.
4. HS Code
For the most accurate information about your product's HS code, consult your supplier. In reality, if your provider is familiar with the HS code, he should help you.
By just typing in a key phrase, one may access each country's Tariff Library utilizing the "harmonized method."
5. Doc shipper's services and custom duty fees
It is Doc shipper's policy not to charge any fees for customs.
After customs clearance, you will get administrative paperwork such as customs declarations. It will allow you to verify fee charges.
The fees of customs clearance are also collected by Doc shipper, which is an additional benefit.
Customs officials will be notified of your shipment's arrival once our professionals handle the paperwork for you. The government will collect taxes and duties.
Have no idea how to deal with customs clearance?
Leeline Sourcing provides door-to-door shipping solutions, so you don't have to worry about supply chain hassle.
More things you need to know when import from China to Switzerland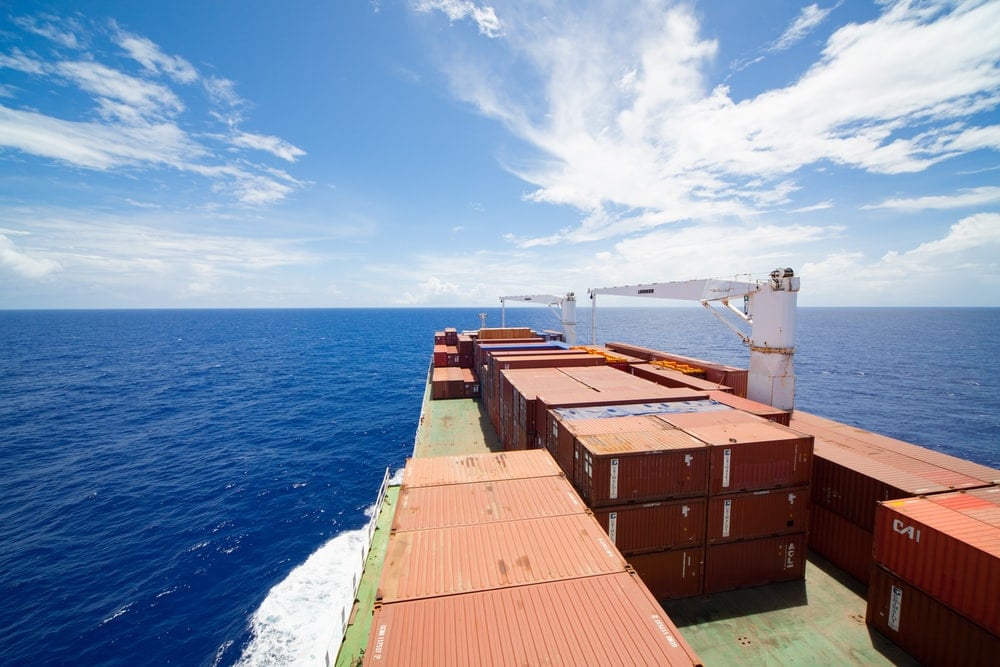 1. Cargo ship cost
A freight forwarder will consider the following elements when estimating the total cost of shipping your goods from China to Switzerland.
The kind of goods that is being transported
The method of transportation of choice (FCL, LCL, Air)
Cargo's weight
The weight and dimensions of the shipment
Between the starting point and the goal, the distance
Type of service provided (such as Door-to-Door)
Even while all of these aspects are important, the ultimate cost will most likely be determined by the amount of weight your shipment contains.
For goods weighing above 100 kg, ocean freight is the most cost-effective mode of transportation.
The price difference between air freight and ocean transportation for shipments under 100 kg may be negligible.
If the weight of the courier is less than 35 kg then:
International courier services are preferable to freight forwarders in this case.
Freight forwarders don't often handle shipments in this range of weight.
2.Cargo ship time frame
It should come as no surprise that air shipment is often far quicker than maritime freight.
When you fly your products to Switzerland, they might arrive in only a few days to their ultimate destination.
On the other hand, sea freight moves significantly slower and often takes 20 days or more to arrive.
How Much Time is required for a cargo ship to trade China to Switzerland by Sea?
Carriage of goods from a ship cargo might take between 20 and 46 days, depending on the carrier and route. It is tough to predict the exact transit times from the ports in China to Switzerland.
Switzerland is not bordered by water or ocean, implying travel times vary depending on the European target port. In most cases, 30-40 days are necessary.
3. China- Switzerland: Free Trade Agreement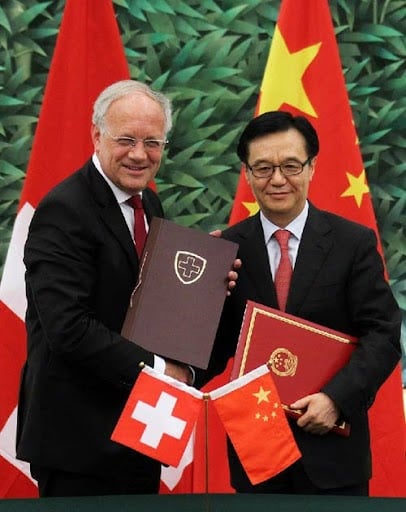 Let us begin with the 2013 Free Trade Agreement between Switzerland and China. It remained international news for a long time.
As the first European country, China strategy was accepted by the Swiss embassy on economic trade and became an important partner of trade.
This Free Trade Agreement explains the procedures for importing products from China to Switzerland.
The key point of this agreement is that: Switzerland eliminated tariffs on a large number of items. It has grown their economic relations which ended up in bilateral agreements.
This foreign policy agreement between the two nations has the parameters of cooperation between the two countries to reduce trade obstacles and increase economic interests.
As a result, it is critical for every importer from Switzerland to understand the advantages of this free trade agreement.
Switzerland Product Safety Regulations
It is a part of the European FTA. Switzerland's product safety regulations vary from those of the European Union.
For example, CE labelling is not needed in Switzerland.
The EU and Switzerland negotiated (MRA) Mutual Recognition Agreement covering a wide range of product categories.
If your items fall under the agreement and adhere to EU rules, you are not responsible for complying with Swiss government product safety requirements and vice versa.
For the Switzerland product safety rules list (notice that we have to translate the names since not all are available in English), please see the following:
1. Federal Law on Product Safety 930.11
This piece of legislation outlines Switzerland's approach to regulating safety-related items. As an example, consider what follows:
It's the technique for verifying that items meet the Federal Council's key health and safety criteria.A certification via conventionality valuation may be necessary for items with a high level of risk.
It is necessary to show that the product was made using the most recent and most advanced technologies.As a last resort, Product Safety Ordinance 930.111 may also be relevant.
2. Ordinance Concerning the Commercialization of Products Compliant with Foreign Technical Prescriptions 946.513.8
This law regulates the sale of things that meet international technical requirements. For example:Products containing chlorinated paraffin; non-compliant wood products;
Beverages having no alcohol content labelled.There is also a list of prohibited products under this legislation.
3. Chemical Risk Reduction Ordinance (ORRChem) 814.81
Importing into Switzerland requires a permit from ORRChem, which publishes a list of illegal compounds or needs special authorization.
Your goods should not include any of the compounds on this list.Anyone who intends to import Mercury for professional or commercial reasons must get a license from (FOEN) the Federal Office of the Environment.
Certain chemicals are banned from being used in the production of textile and leather products.
To draw a comparison to EU legislation, we may argue that ORRChem incorporates several parts of the REACH Normative and RoHS CE Directive.
Finally, Switzerland has recommended that ORRChem be aligned with REACH.
4. Ordinance on the Safety of Machinery 819.14
This regulation establishes standards for the importation of equipment into Switzerland. For instance:
Machines may be put on the market only if they do not jeopardize the safety and health of humans and maybe domestic animals, the integrity of stuff, or the atmosphere.
The legislation mostly adheres to the EU machinery directive's provisions.
5. Ordinance Relating to Electrical Equipment of low voltage 734.26
Equipment operating at nominal voltages of 50 to 1000 volts alternating current and 75 to 1500 volts direct current, as established in the EU Low Voltage Directive.
However, it may also apply to lower-voltage devices.Listed below are some further details about this legislation:
In this case, the CE certification is not required. It is not essential to remove the CE mark if it is already attached in compliance with EU regulations.
An identifying number or other elements that may be fastened to the equipment, packaging, or associated papers is required.
Annex I of the Low Voltage EU Directive mandates that electrical equipment must fulfill the safety standards set out in the directive.
When it comes to equipment regulations, the EU CE Directive serves as a good starting point.
6. Ordinance on Electromagnetic Compatibility 734.5
According to its name, this Ordinance has a very comparable scope to the EU CE Directive on Electromagnetic Compatibility (EMC).
According to the Ordinance's full text, it applies to "apparatus and permanent equipment prone to cause electromagnetic disturbance and whose performance might be impaired by such disturbance," according to the Ordinance's full text.
As an example:It explains how to put the product on the market and have it installed.Information about laboratory testing and conformity evaluation is provided here.
7. Other Swiss government Technical Regulations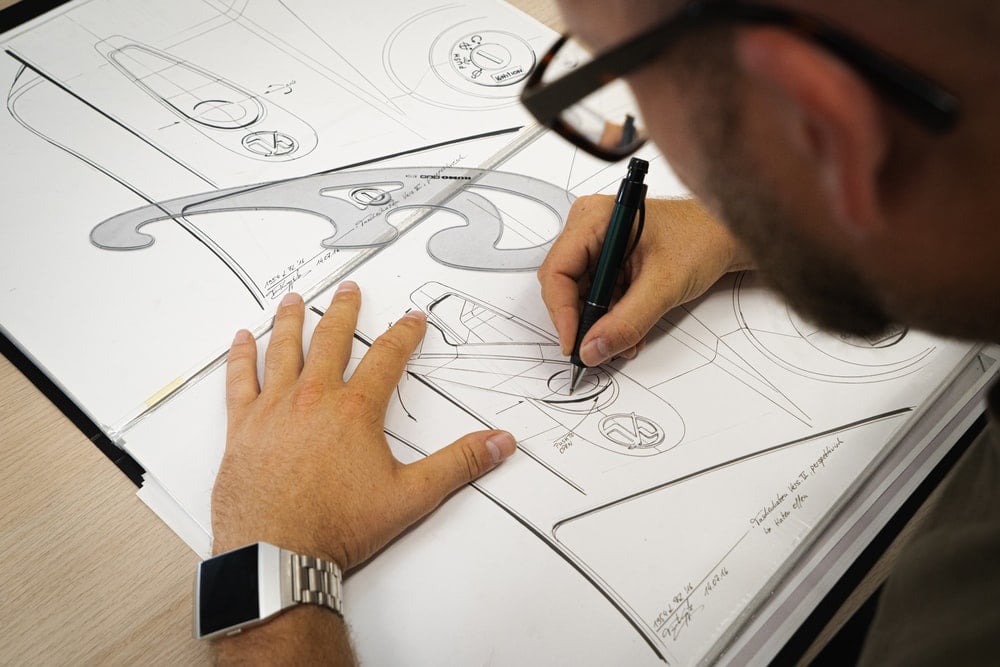 The Swiss government's webpage gives an overview of items that need precise specifications, including the following:Animal products, foodstuffs, animals, plants and methods of production.
For instance, imported organic food must adhere to the rules of Agriculture's Organic Farming Ordinance (FOAG) and human rights.
The Swiss Ordinance on Navigation on Waterways, for example, mandates that all imported boats comply.
Cosmetics, jewellery, wood, and children's goods
The Household and foodstuff ordinance of Goods, for example, regulates hair color products that include health-hazardous ingredients.
Sectoral laws apply to other items.
Precious Metal must be registered with the Precious Metals Control central office.
Licenses & Permits for Import
Certain items, such as agricultural, plant, and animal products, will need permission before importation into Switzerland.
The product's customs tariff number.
The Federal Office of Agriculture issues general import licences (GIPS) (FOAG)
FOAG-issued plant passports or import permits from the Food Safety and Veterinary Office (FSVO) are required for protected plant products.
Certain protected plant species are also forbidden or authorized exclusively under the CITES treaty.
Other items requiring Licenses or Permits should be checked against the list on the Federal Customs Administration's website before importing.
Final thoughts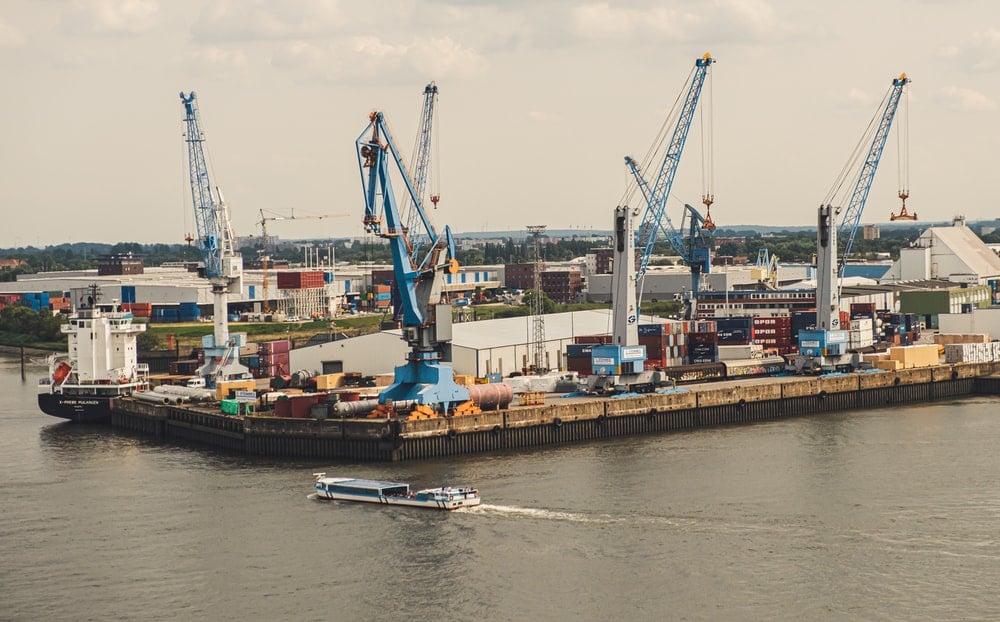 Both countries have been trading partners for more than a decade. There are many ways to import goods from China to Switzerland.
Below are some suggestions made to select the best option.
Shipping goods by sea is the most cost-effective choice.
Prefer air freight when the volume is below 2m3 of the cargo.
Consider rail freight when the shipment has a considerable volume and is needed at a certain date.
By selecting the volume of your product, any company in Switzerland can import from China.
Because the free trade agreement has exempted tax to almost zero for Swiss companies.
Moreover, it is also not a problem now to find a reliable supplier and the specific products you want to import as all is explained in detail in this article.

We are sorry that this post was not useful for you!
Let us improve this post!
Tell us how we can improve this post?