China has been the top trading country worldwide since 2012. The manufacturing capability of China is growing on par with the global demand.
Companies worldwide are importing from China, be it Asian or Western countries.
It is crucial to gain proper importing knowledge to reduce costs and enhance quality when import from China to Ireland.
This article shares why Irish trade from China and the top Irish products from China. You can also learn Ireland tariffs and shipping information applicable to your trade.
Let's get started!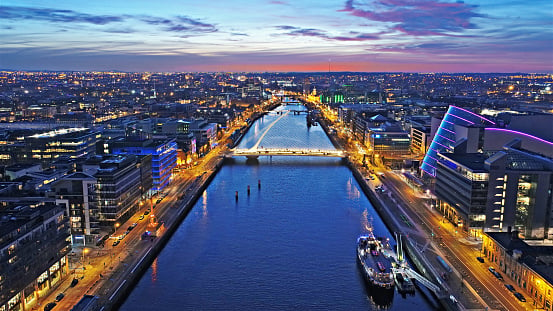 Why Import Products from China to Ireland?
Companies make purchases from China to expand their business. Though confusing at first, buyers value the returns more than the complication.
Here are reasons of businesses trade with China:
1. Cost Reduction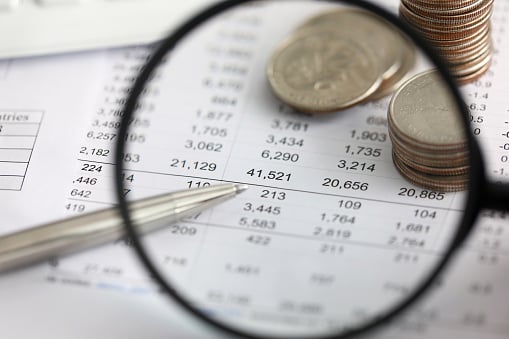 China manufacturers pay lower labor charges and raw material costs. They also enhance their production capability with automation.
By achieving economies of scale, products are cheaper and higher in quality.
Besides production costs, there are also costs of warehousing, shipping, duty, and taxes. Ireland buyers buy from China for a higher margin to achieve better profits.
2. Unique Products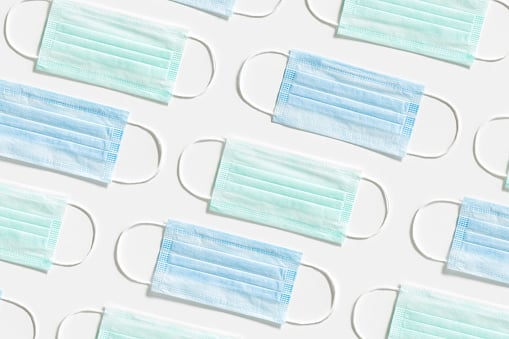 The myth that low cost equals low quality is not applicable to China products. It has proven its product quality to countries worldwide for years.
With the government's investment in technology, China manufacturers can produce high-quality products.
Chinese manufacturers follow strict production standards to fulfill the European Union market. They also use cutting-edge technology to improve and add more value to products.
3. Visible Profit
Of course, the most crucial factor of a successful business is profit. The high-quality and low cost of China products is why many buy from China.
Apart from that, China products have a wide variety of choices.
Depending on your niche, you can always get great products to fulfill your market demand.
Importing from China grants better business expansion opportunities. With the right products, businesses can achieve better revenue and visible profit.
4. Policy Advantage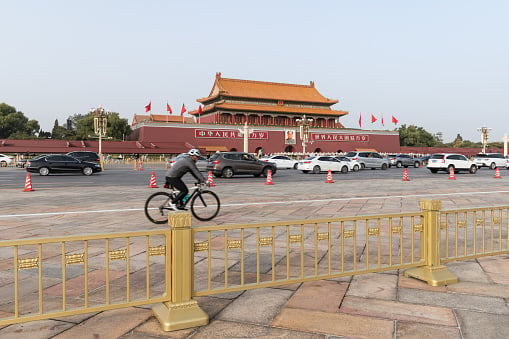 The Chinese government has developed policies to remove trading barriers. This step magnifies the policy advantage for China's exports.
The government has also lowered the tariff on information technology and consumer goods. Furthermore, China simplified trade inspections, taxation, and other procedures.
As a result, the policies reduced trade delays and costs. It boosted the growth of international trade from China to worldwide countries.
Top Irish Imports from China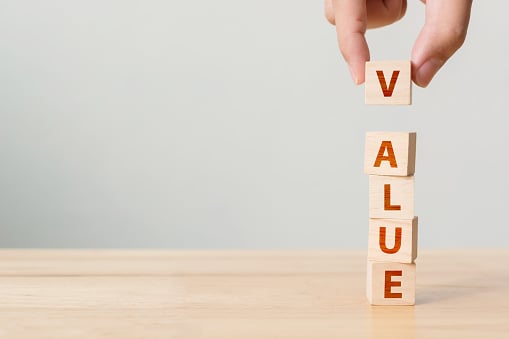 Top Hot Products
It is vital to know the top Irish products before making purchases from China. Let's take a look:
China manufactures quality electrical goods at cheap rates. Make sure your goods abide by the legal standards in Ireland.
China makes profit-making trendy furniture to fulfill the demand for quality furniture.
Whether clothing, footwear, or handbags, they are popular in Ireland. These goods are cheap, high in quality, and easy to buy from China.
Toys like plush toys, puzzles, and balloons are among the top Irish products from China. Despite the strict standards, they generate high profits.
Certain products like footballs and boxing punch bags have become popular in Ireland. Most of them are imports from China.
Prohibited / Restricted Imports by the Irish Government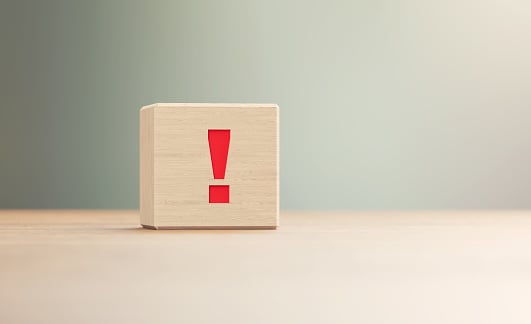 Remember to check the prohibited goods list before you trade goods from China.
Also, you can check the Irish Government official site for more information.
Illegal drugs
Medicine
Indecent or lewd items
Meat, fish, and milk products
Endangered animals
Domestic cats and dogs
Alive or dead animals, fish, birds, or plants
Explosives including firearms, fireworks, and weapons
Looking for the Best Chinese Products?
Leelinesourcing helps you find the Best Products Made in China with high quality at an attractive cost.
Shipping Methods To Import from China to Ireland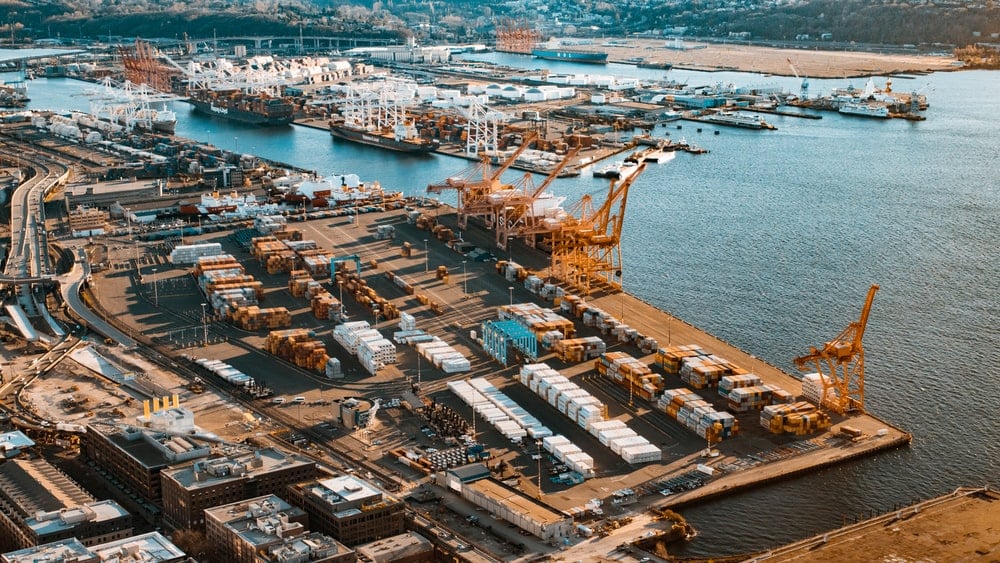 The best shipping methods are subject to your budget and expected delivery time. Following are some typical shipment methods to help you determine your choice:
1. Express Shipping
Express shipping is cost-effective and fast when shipping from China to Ireland. It is applicable for certain goods bought in a smaller volume.
Some notable individual express agencies include DHL, FedEx, and UPS.
The shipping cost depends on shipping items, and timely delivery might cost more.
You can learn more information about International Package Shipping on this website.
2. Air Freight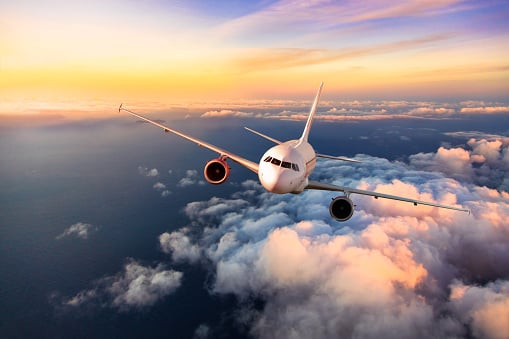 Airfreight is the quickest and most secure shipping method. It preserves your high-value products in good conditions.
Also, it can deliver without delay unless any unforeseen weather conditions. You might need to pay six times more cost than sea freight if you use it for a small volume order.
Yet, it is rather cost-efficient for products weighing more than a thousand pounds.
3. Sea Freight
If your products are more than two cubic meters, you should opt for sea freight. There is no weight limit, and you can ship almost all kinds of legal goods.
Sea freight is more time-consuming for delivery from China to certain countries.
Anyhow, they are cheaper than air freight. Make sure to pay duty and find experienced shipping agents to handle the custom papers.
4. Train Railway Freight
You can also ship your products by rail freight for bulky items. It is safe, cheap, and faster.
It generally cuts 70% more costs than air transportation and 50% more time than sea freight.
The drawback is that it is less flexible and lacks door-to-door service. It is not practical to deliver small loads or over a short distance. Furthermore, you might face delays for mechanical issues.
Shipping Time to Import from China to Ireland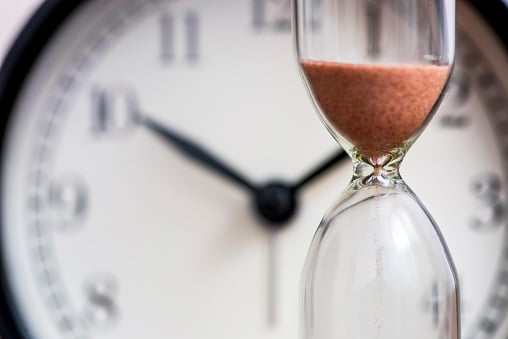 Time is money, especially for business. To keep up with the market trend, you should know the shipping time to deliver from China to Ireland.
From there, you can make a balance of cost and time to spare more margin for your business.
So, what is the shipping time for the various methods above, from China to Ireland?
| | |
| --- | --- |
| Shipping Method | Shipping Time |
| Express Shipping | 3 – 5 days |
| Air Freight | 3 – 5 days |
| Sea Freight | 30 – 40 days |
| Train Railway Freight | 15 – 35 days |
On average, express shipping is fast in 3 – 5 days, short for a small volume order. It is very convenient as it delivers to your doorstep.
Airfreight is the fastest delivery method, with only 3 – 5 days. But, it only covers transport from airports to airports.
Sea transportation is the longest, taking around 30 – 45 days to deliver your goods from China to Ireland.
Consider sea freight if you are not urgent to save your budget.
Finally, the lead time for rail freight is between the sea and air freight of approximately 15 – 35 days.
Ireland Import Duty and Tariffs
Ireland charges customs duty and tariffs based on the Harmonized Tariff Schedule.
The duty yields revenue for the country. The tax on goods from countries outside the EU also protects local businesses.
The import duties can be of different rates subject to the goods you bring.
As they are one of your costs, you should know the duty rates in Ireland. You can visit this website for further information.
1. Import Duty
The customs calculate the customs duty rates based on imported goods' CIF value. It is the combined value of sales price with packing costs, insurance, and freight charges.
Customs duty is the same for EU member countries due to free trade agreements.
There is a standard tariff called EU levies on goods from non-EU countries. In general, customs duty rates are 8%, subject to the type of your goods.
The importation of raw materials is under duty-free treatment. There are no tariffs on them.
2. Value Added Tax (VAT)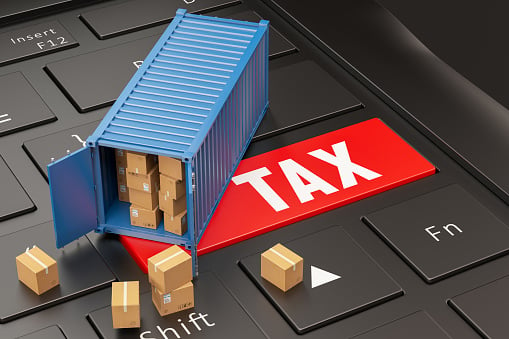 Apart from customs duty, the government levies a standard 23% VAT on imported items. Custom authorities charge this tax on CIF value at the port of entry with other extra taxes.
For instance, any duty, excise taxes, levies, or extra charges paid to the customs.
The total is equal to the import value upon clearing customs. The VAT tax is 0% for tea, coffee, books, children's clothes, etc.
Besides, there is no VAT on temporary imports to be re-exported.
Yet, the importers need to post a temporary bond as security before re-exporting the goods.
3. Excise Duty
Excise duty is the tax on gasoline, alcoholic beverages, tobacco products, and others.
Customs charge excise taxes on top of any customs duty or VAT, and the tariff rate is subject to the type of goods.
This tariff is for all goods, whether imported from a country inside or outside the EU. Importers need to pay the duty, tax, and any other tariff for customs purposes.
Goods imported from a country outside the EU will have extra duty charges.
When you pay customs duty, it clears customs for your products bought. You can then arrange for the release of goods with customs officers.
How To Find a Reliable China Supplier for Your Import Business?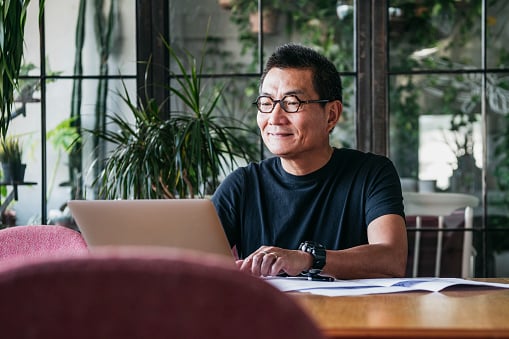 Sourcing products is a vital part before you start the business. You should take cautious steps to avoid shoddy products, bad suppliers, and scams.
Let's see the methods to find a reliable China supplier for your business.
1. Search Engine
Search engines like Google and Yahoo are helpful to know about Chinese manufacturers. In this case, spend more trials and interchanges to get precise results.
2. China Wholesale Online Marketplace
These websites allow you to inspect the reliability of the supplier and products. But, bear in mind to make a background check before you purchase from them.
Example marketplace includes:
made-in-china.com
alibaba.com
3. Trade Fairs
You can also spend some time attending China or global trade fairs. It is helpful to communicate your needs, understand the company, and know the products.
4. Sourcing Agents
These China agents are good at sourcing quality products at low costs in their country. They give you lists of trustworthy manufacturers to choose from.
Sourcing agents like Leeline Sourcing could also provide beneficial local business knowledge.
FAQs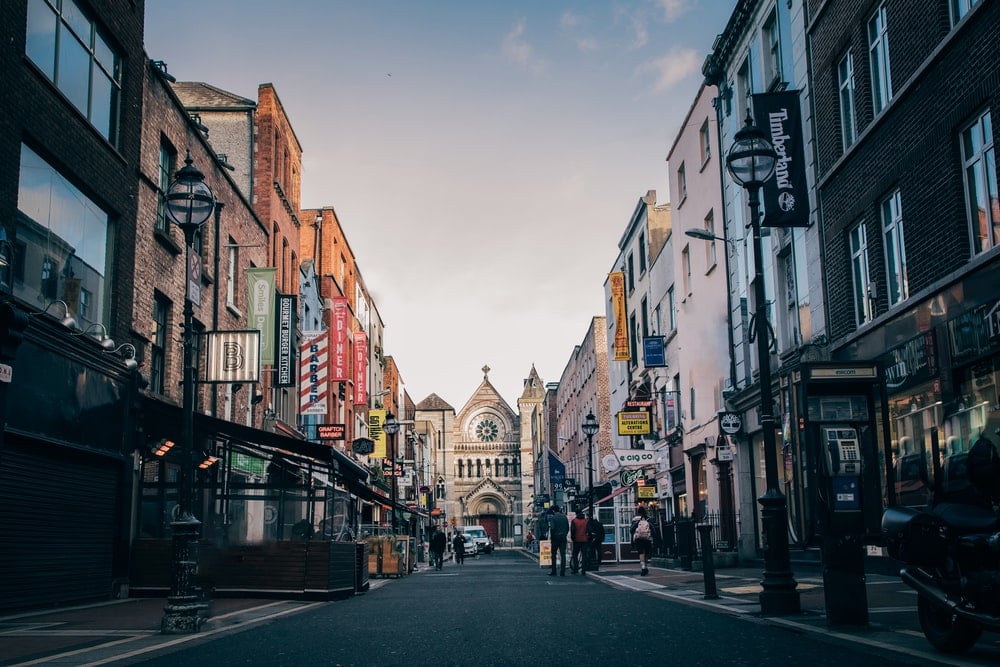 Is there a fixed Minimum Order Quantity(MOQ) from the China manufacturers?
The MOQ is 1,000 pieces in general, yet it depends on the product and the manufacturer. That does not apply to all suppliers, and there is room for negotiation.
In most cases, an experienced sourcing agent can help you source good products with low MOQ.
What are the payment methods available to trade goods from China?
The possible payment options include TT, LC, Western Union, and Alipay. Telegraphic Transfer (TT) is the oldest yet possibly riskiest due to advance payment.
You can use a Letter of Credit (LC) for secure payment upon goods delivery.
Besides, Western Union offers quick payment with high transactional charges. You can also choose Alipay as a safe payment method.   
Could you tell me the necessary documents for importing from China to Ireland?
The necessary document is The Certificate of Origin to verify the origin of traded goods. The Import License is also essential, containing financial and commercial information.
You'll also need The Bill of Lading (BL), the Commercial Invoice, and the Proof of Import.
What are the possible risks and problems while importing from China to Ireland?
You might face a language barrier since the mother tongue in China is not English. If you didn't conduct research well, you might face supplier scams!
Besides, some manufacturers might even deliver inferior products and overcharge you.
Final Thoughts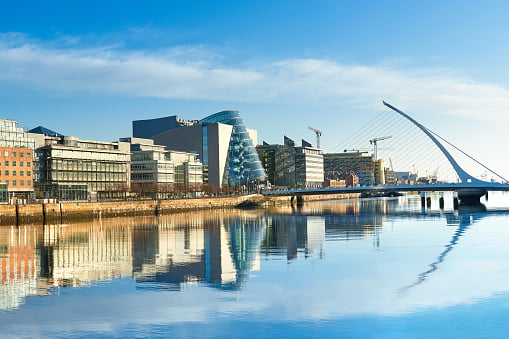 To conclude, it is beneficial to buy goods from China, provided you choose the right products. You'll need to study the costs and Ireland Import Tariffs for better business planning.
I hope this article is helpful to guide you through the information you need to import to Ireland.
To make your purchase simpler, consider contacting professional China sourcing agents like LeelineSourcing. You can also check the official website for further information.
We are sorry that this post was not useful for you!
Let us improve this post!
Tell us how we can improve this post?