Are you a fashion lover? If yes, you might have heard of Shein. It is a fast-fashion brand in China assisting foreign brands in getting inventory.
Depending on ten years of expertise, we have helped foreign brands to buy inventory from Shein. When you start an online store, always focus on quality items. And where will you get these? You can procure them from top China fashion brands like Shein at affordable prices.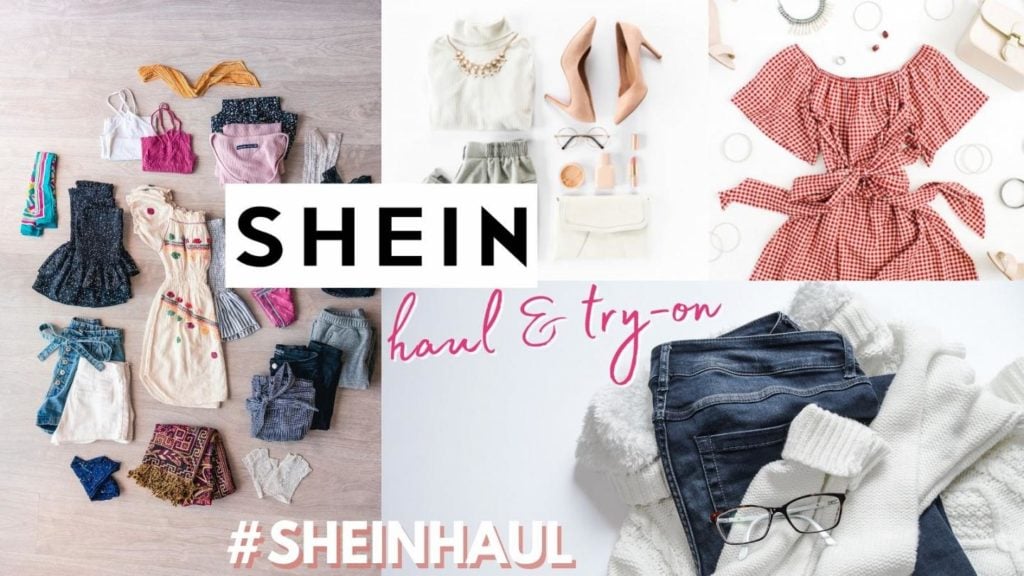 What is Shein?
Shein is one of the most popular retail stores that facilitates its customers with fashion inventory, apparel, and cute clothes. It was established in 2008 by Chris Xu and was considered a dropshipping business than a retail store.
With its popularity in upcoming seasons, Shein provided its customers with affordable clothing, fashion articles, and wearable to more than 150 countries worldwide. Excellent customer service, quality assurance, and fast shipping; all are features of Shein. It is adopting innovative technology to empower its brand.
Is Shein Legit?
Yes. Shein is a legitimate site. It is working globally with direct access to more than 220 countries. Receiving orders, fulfilling, and shipping all count on Shein. You can explore the fashion articles, including men, women, and children. Affordable options attract customers worldwide.
40 Websites Like Shein
Here is a list of other websites like Shein.
1. Zaful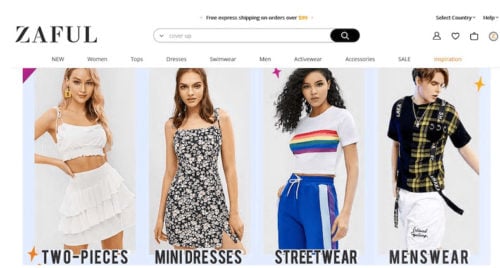 Zaful is a website like Shein for affordable clothing and offers almost the same items. The primary difference is in shipping which takes two weeks on average. Shipping rates are even identical to Shein.
Yes. Zaful is a legitimate website extending its fashion business to different countries worldwide. I've recommended this platform to DOZENS of my clients. Helping them extend their fashion businesses to different countries worldwide.
2. Romwe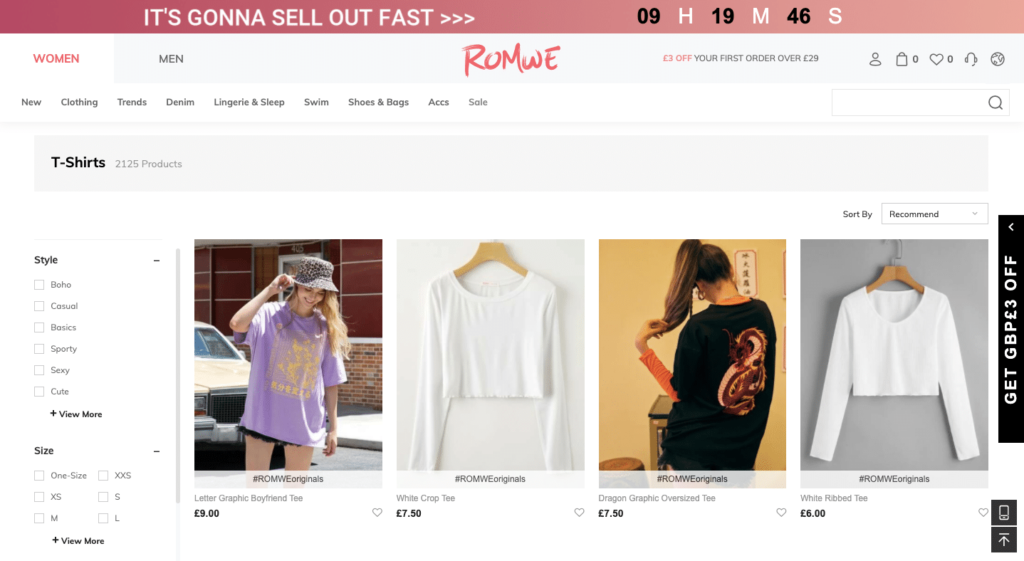 Romwe is a fast-fashion brand owned by the Shein groups. Romwe offers free shipping for over $15 orders with a shipping time of 2-4 weeks on average. The express shipping is available to make quick delivery.
Yes. Romwe is a safe site. There are no scams possible. If something like that occurs, get in touch with customer support.
When it comes to Romwe Vs. Shein, the only difference is in the shipping fee. Romwe offers free shipping for over $15 orders, while Shein provides over $50 orders.
3. Yesstyle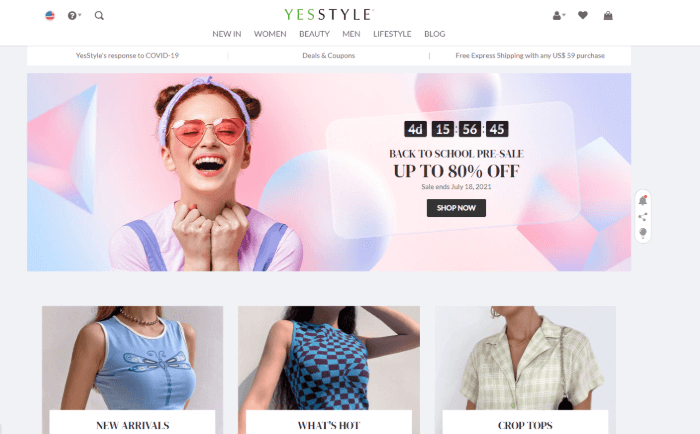 YesStyle is a website like Shein for affordable beauty products and trendy clothing. It has its headquarters in Hong Kong, with access to all the fashion pieces. In the spring season, they announce discounts.
Every spring season, I usually receive DISCOUNTS from this website. I highly recommend it to clients on a budget.
Yes. YesStyle is quite a safe website to shop inventory for your business or personal purposes. It can ship to foreign countries.
4. Dresslily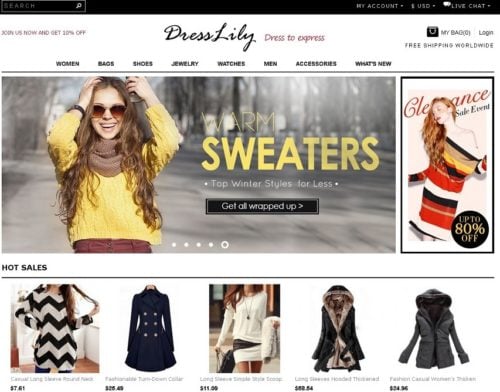 Dresslily is a Shenzhen-based China company like the Rosegal, facilitating the customers with women's casual dresses, outwear, bottoms, bags, and shoes. It takes 7-25 days for international shipping from the Dresslily with express shipping facilities.
Is dresslily safe and legit?
Yes. Dresslily is a legitimate website producing fashion wear and transporting it to international clients.
5. Rosewe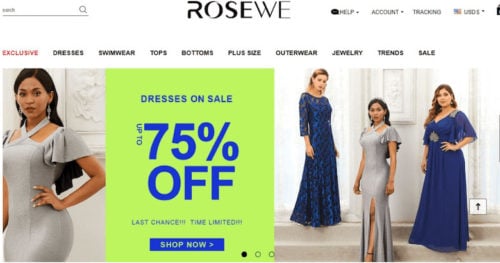 RoseWe is a China-based fashion brand. It provides trendy clothes, outwears, and relevant inventory. You can enjoy free shipping over orders of $69 across the globe. It takes less than two weeks on average to ship from Rosewe.
Yes. RoseWe is a legitimate website trusted by thousands of customers who love their fashion articles.
6. NewChic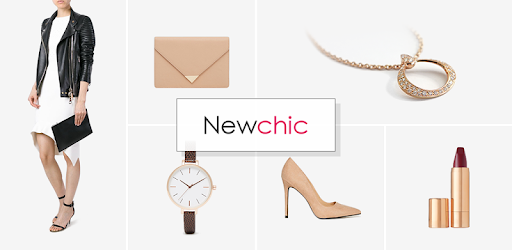 Yes, NewChic is like Shein with cheap but high-quality items. A wide range of inventory with three weeks of averaging shipping is available there. It takes $9 as a shipping cost when you order from NewChic.
Yes. NewChic is a legitimate company facilitating international shipments. It has received many positive reviews from customers.
7. Anthropologie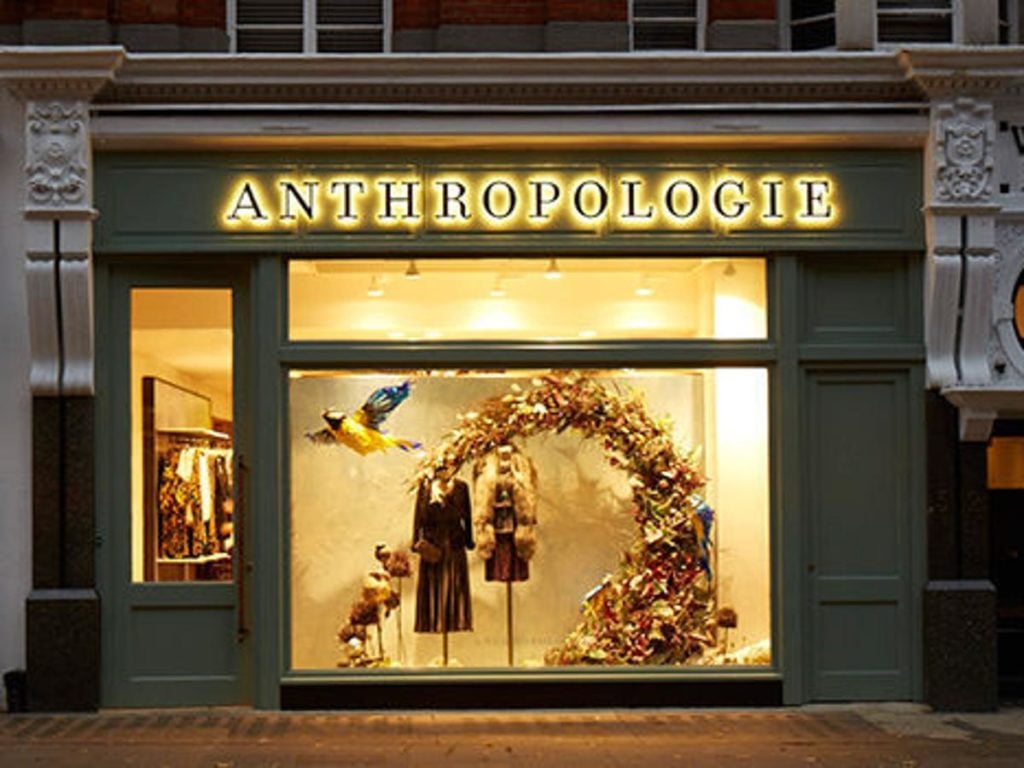 Anthropologie is a US fashion brand working in around 200 countries. They offer clothing, furniture, and home decor merchandise. Founded in 1992, it is a popular choice for people looking for affordable inventory. Shipping takes 4-8 days, with a cost of $6.15.
Anthropologie-like stores include the Urban Fitters, Free People, ASOS, Reformation, and many more like that.
8. Asos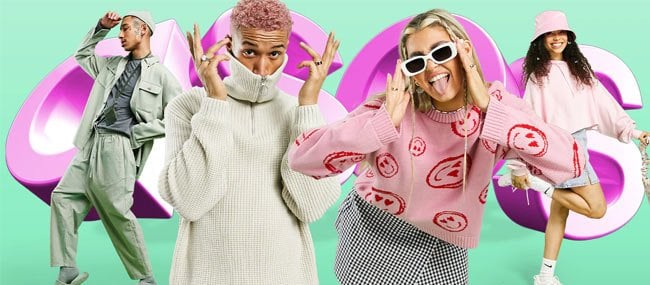 ASOS is a UK-based company on the list of best stores working internationally. It has different clothes in various sizes, including plus, petite, and tall size clothing. Their shipping time is about one week, with a shipping fee of $5.
Stores like ASOS include Boohoo, TopShop, MissGuided, and Forever 21. They have almost identical features.
9. MissGuided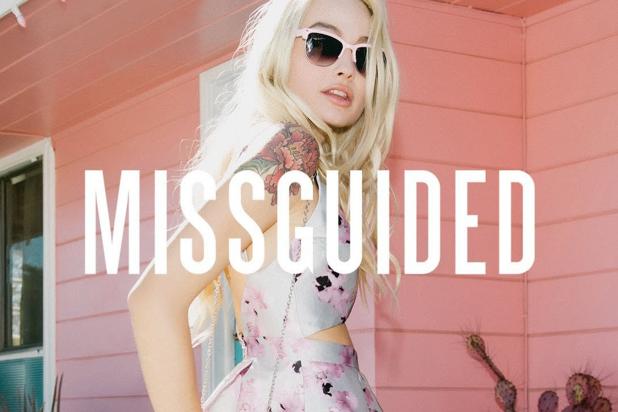 MissGuided is another fashion brand alternative to Shein, offering fashion articles and ease. There are different trendy clothes to facilitate the customers with new and innovative designs. You can explore different sizes of items in this online store.
10. Boohoo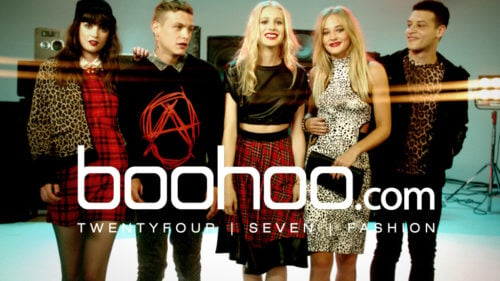 Boohoo is a competitive website like Shein that provides excellent high-quality products. They contain beautiful fashion articles and give the customers with inventory across the world. It longs for youthful items to help young generations.
11. Pretty Little Things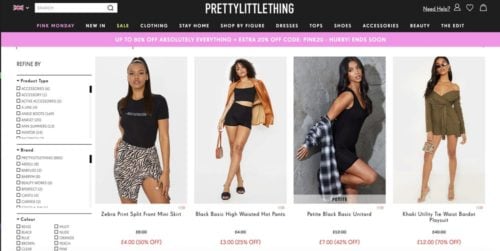 Pretty Little things are like the Boohoo craving for the items for the young generations. Their inventory is inexpensive, but their shipping fee is higher than the Shein. Overall, it takes two weeks for products to arrive.
12. Nasty Gal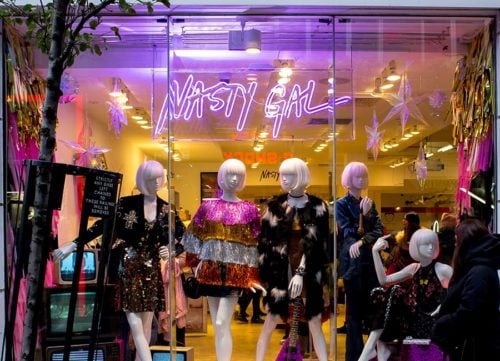 Nasty Gal is a US fashion brand with better quality choices and cheap clothes. You can find different sizes and ranges of products with easy access to fashion. Their shipping time is less than two weeks for an order of $10.
13. Lovely Wholesale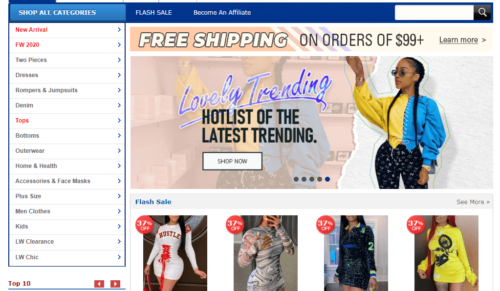 Here's one of my FAVORITE fashion websites.
I often see Lovely Wholesale selling the same products as Shein. Making it PERFECT for business owners who love high-quality and crazy cheap clothing. Shipping costs are almost exact to Shein's. They offer free shipping over the order of $49 with two weeks of average shipping time.
14. Fairy Season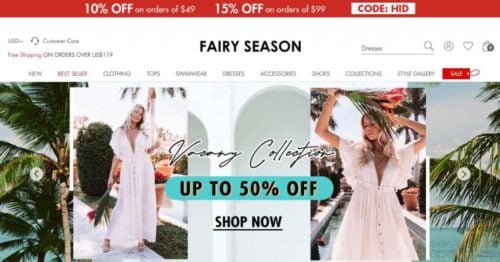 Fairy Season has a wide range of products, including the latest and cheap clothing articles. There are different sizes and varieties for a better shopping experience. Their graphic tees are pretty famous and excellent.
15. Forever 21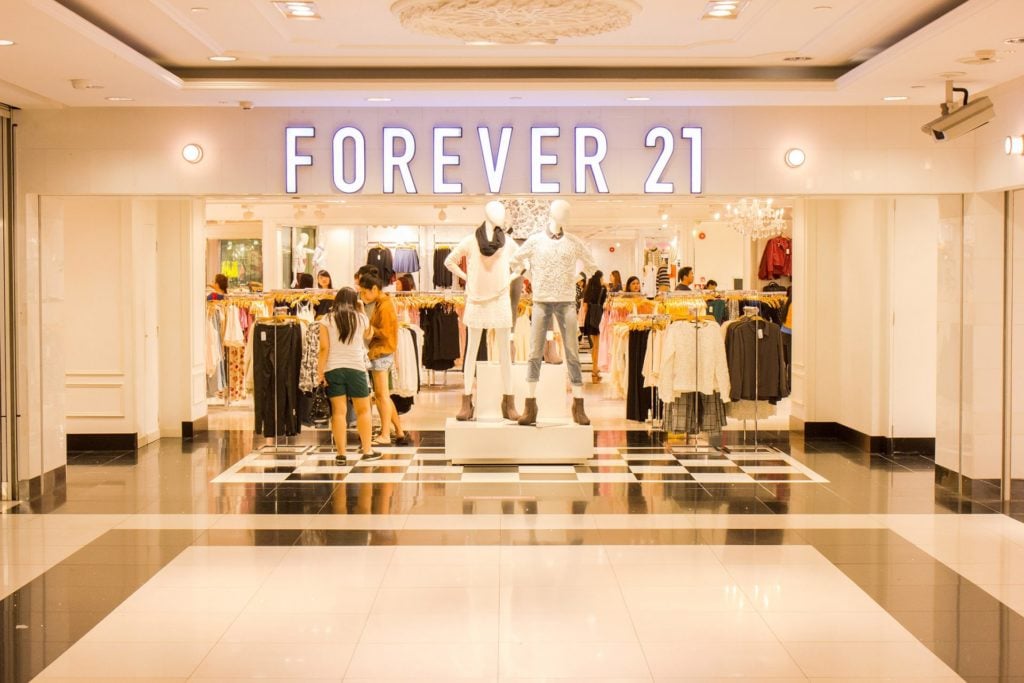 Forever 21 is another online retailer and competitor of the Shein brand in the fashion category. Located in the US, this brand has a lot of affordable fashion merchandise for people to explore and purchase. The great thing is their shipping time is less than one week, and they give free shipping for over $50 orders.
16. Charlotte Russe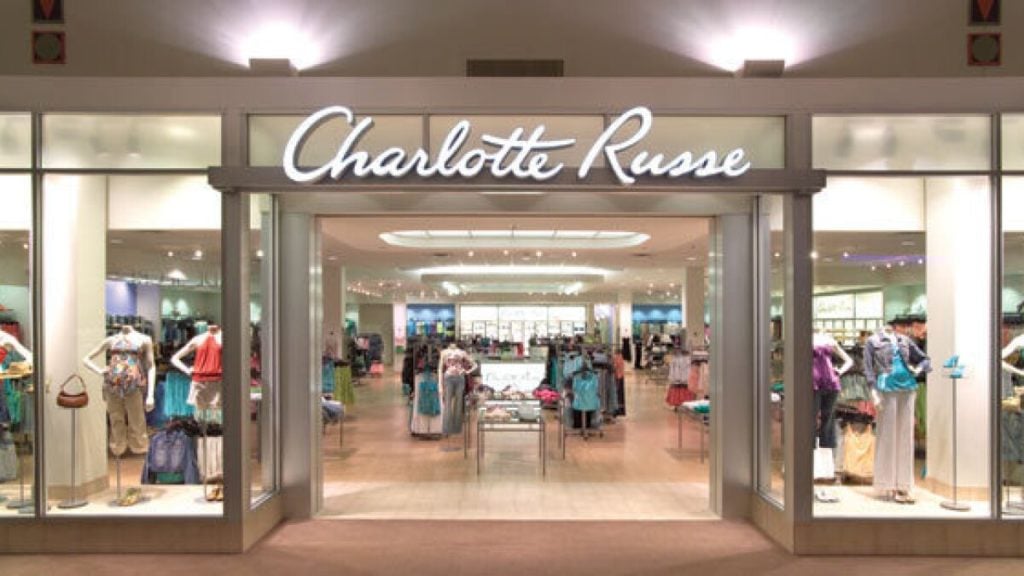 US-based fashion store Charlotte Russe has what the young generation needs for shopping. You have them all in one place from different sizes of fashion-forward pieces to quality products. Some of the products from Charlotte Russe are pretty cheap than Shein's.
17. H&M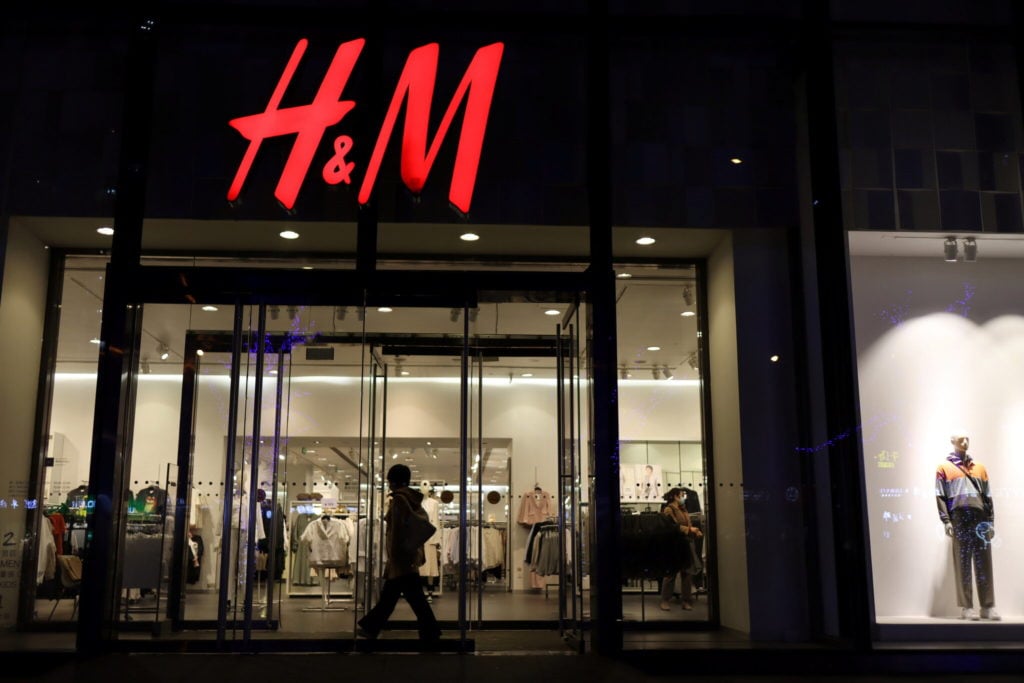 H&M offers quality products even better than Shein's. The clothes I got from this store are long-lasting. On average, clothes stayed for over a year. Their products are inexpensive, with free shipping over orders of $40. Usually, it takes less than one week for shipping.
18. Uniqlo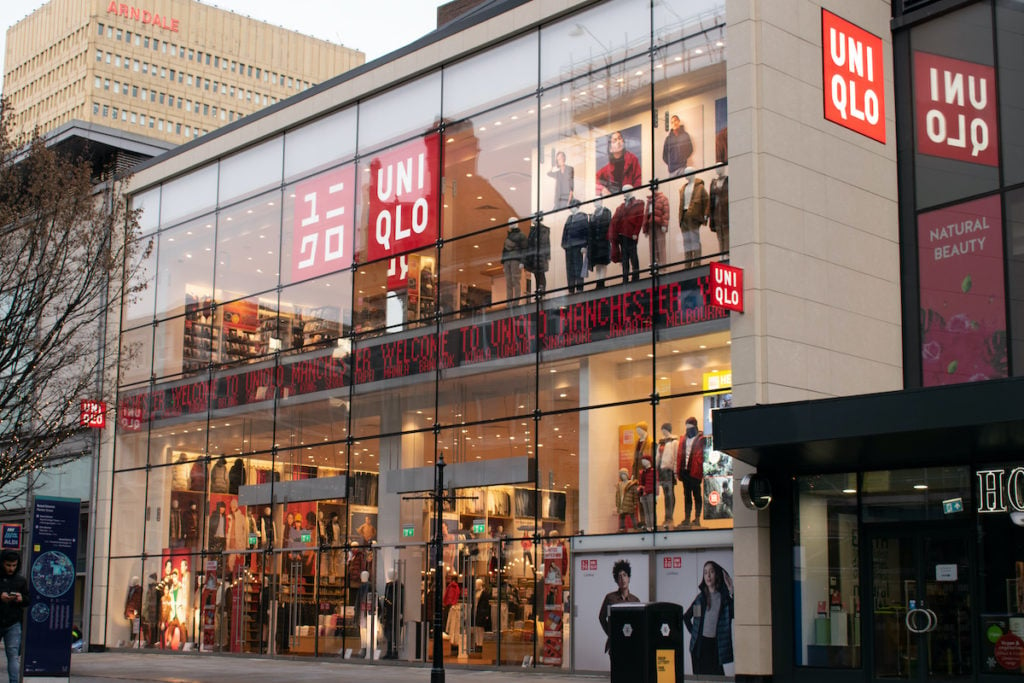 Uniqlo is another popular choice for getting high-quality products at affordable prices. I find this website's product range a bit lacking compared to Shein. But Uniqlo has better quality and budget-friendly prices. Isn't it good?
19. Rue21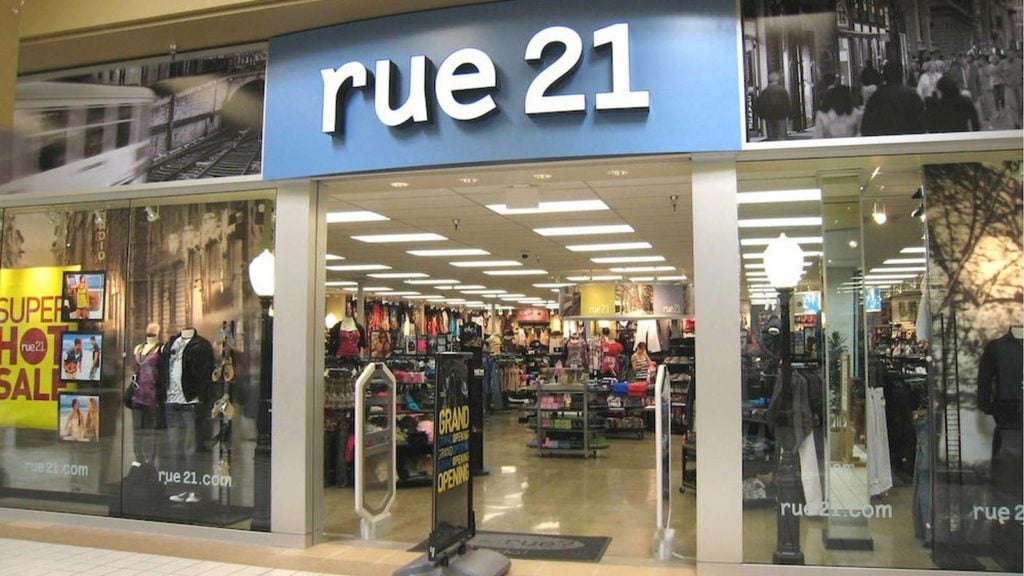 Rue21 is a favorable option for college students looking for a relevant shopping experience. It enables the young crowd with new commodities that are usually inexpensive. They have other stores available around the globe for an excellent shopping experience.
20. Ever-Pretty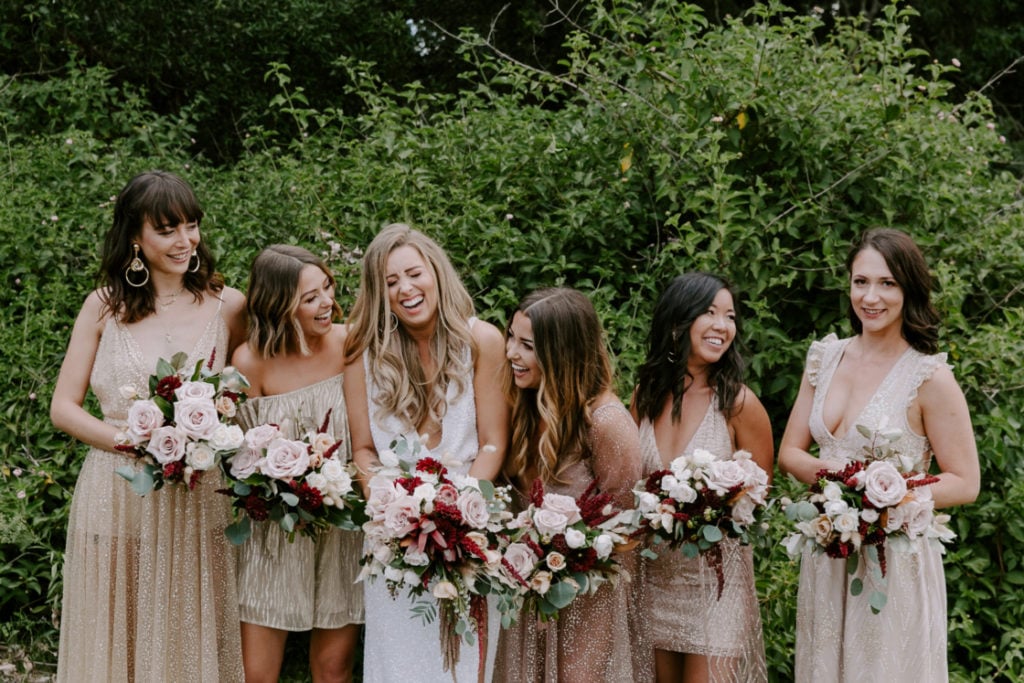 Ever-pretty is the best option for brides and evening clothes. They offer cheap clothes inventory with less than one week of shipping time. Their shipping fee is around $8 for orders under $50. For orders over $50, they extend free shipping.
When I ordered from this website…
The shipping fee was around $8 for orders under $50. And for orders over $50, they offered me FREE shipping.
Looking for the Best Fast Fashion Brand?
Leelinesourcing helps you find the Best Fashion Products of high quality at an attractive cost.
StyleWe

StyleWe offers a variety of products with high-quality materials. They charge $5 for shipping, and it usually takes 2-3 weeks.

➤➤ Visit StyleWe
ChicWish

ChocWish is more expensive than the Shein but stimulates high-quality clothing items. Their skirts and top are pretty popular with a price of less than $50.

➤➤ Visit ChicWish
Zapaka

Zapaka is an online clothing store with access to vintage-style clothing. Most items cost low prices than $40. Even you can get wholesale prices.

➤➤ Visit Zapaka
Modlily

Modlily has a wide variety of stylish clothes, especially for women. They offer free shipping over $50 orders and take two weeks.

➤➤ Visit Modlily
Eric Dress

Eric dress has more than 2500 fashion items, including most popular categories like wedding dresses, stylish clothes, shoes, etc.

➤➤ Visit Eric Dress
Milanoo

Milanoo is a fast-fashion brand based in Chengdu, China. They offer both men's clothing and women's clothing with a flat rate shipping fee of $4 only.

➤➤ Visit Milanoo
TBDress

TB Dress has a list of 10 million products to shop for. With 25 days of average shipping, you can order them in around 230 countries around the globe.

➤➤ Visit TBDress
Know Fashion Style

Know Fashion Style is another Chinese fast-fashion retailer with various fashion items available to worthy customers. You can try them.

➤➤ Visit Know Fashion Style
AMI Club Wear

As the name suggests, AMI Clubwear offers sexy clothing, especially for the clubs. You can also find sweaters, handbags, affordable dresses, and fashion accessories.

➤➤ Visit AMI Club Wear
Femme Luxe

Femme Luxe is like AMI clubwear with access to night clothing. They have inexpensive clothing but ensure quality.

➤➤ Visit Femme Luxe
Berry Look

Berry Look has a variety of clothing with pricing similar to Shein. They ship items around the globe.

➤➤ Visit Berry Look
Nadine West
Nadine West provides curated outfits at reasonable prices. The cost of these clothes is between $10-30, an affordable option for all of us.

➤➤ Visit Nadine West
RoseGal

RoseGal is similar to Shein, but they have more plus-size clothing. Their shipping fee is almost like the Shein.

➤➤ Visit RoseGal
Ally Fashion
Ally Fashion is an Australia-based fashion vendor with free shipping for over $50 orders. You can explore a variety of products in Allt Fashion.

➤➤ Visit Ally Fashion
Glassons

Glassons have all the trendy outfits you need. They have free shipping for over $50 orders with 30 days return guarantee.

➤➤ Visit Glassons
In The Style
The style has all that you need for your fashion articles in the clothing store. Express shipping is available with 14 day of return guarantee.

➤➤ Visit In The Style
Beginning Boutique
The beginning boutique is an online boutique shop for clothing and relevant home accessories. It is like a one-stop-shop with free shipping for over $50 orders.

➤➤ Visit Beginning Boutique
PepperMayo
If you are looking for a huge selection of the latest trends, Pepper Mayo is the brand you want. It enables free shipping over orders of $60.

➤➤ Visit PepperMayo
FashionNova
From swimwear to workwear, FashionNova is available for shopping online. They provide free International expedited shipping over orders of $125.

➤➤ Visit FashionNova
Bohme

As the name indicates, Bohme is an online store with boho vibes clothing. You can explore quality products here.

➤➤ Visit Bohme
How to return items on Shein?
Here are the STEPS I followed for returning items on the Shein platform:
Sign in to your account and go to My Orders
Click the Return Item button and follow the instructions further.
Print the return label and fasten it to your package.
Visit the nearby post office to arrange the delivery, and boom!
Shein Women's size charts and fitting guide for clothes and shoes
With the fast growth of the Shein online e-commerce platform and its fast-fashion model, there is also a need to come up with a strategy of constantly getting your perfect size each time you visit the platform. This Shein Size Charts women's is a perfect option to help out in that regard. 
Shipping time & Cost of Shein
Shein offered free shipping for my orders priced at $49 or more on standard transport. While $199 was the threshold for express shipping.
Regarding the shipping time…
I spent around $4 for standard shipping, and my products arrived in 2-4 days. Alternatively, express shipping costs around $12.90 with a delivery time of 1-2 days.
Where is the Shein international warehouse located?
Shein has headquarters in Nanjing, China. It has warehouses around the world. For example, it has its warehouse in Los Angeles in the US. However, its main warehouse is located in Foshan, Guangdong. It sends all its products to foreign countries by shipping from its warehouse.
Top 50 fast fashion brands you should know
Fast fashion brands are those brands that produce inventory in bulk throughout the year. From my 10 years of sourcing experience…
Fashion brands EXCEL as helping small businesses simultaneously get quick and affordable access to various items. Numerous fast fashion brands are working worldwide that allow cheap inventory with faster shipping.
SAFE + EASY Shopping from Shein
We do the hard work in Shein, so you don't have to: Product sourcing, quality control, shipping, and more.
FAQs About 40 Websites Like Shein
Which alternative sites have similar shipping charges to SHEIN?
Many Shein-like sites are offering exact shipping charges. For example:
1. ZaFul
2. Ally Fashions
3. Glassons
4. In the style
5. RoseGal
6. Fairy Season 
7. Pretty Little Things
8. Beginning Boutique
And many more sites are there on the internet to find.
Which alternative sites offer Afterpay like SHEIN?
If you are looking for sites like Shein, you must know the Afterpay option. It is a sign of safe trade. Here are similar websites offering the afterpay opportunity.
1. Boohoo
2. Ally Fashion
3. Glassons
4. PrettyLittleThings
5. Beginning Boutique
6. ASOS
7. NastyGal
8. Pepper Mayo
Which sites stock plus-size clothing like SHEIN?
Many sites are offering the stock plus size clothing like Shein. You can consider them an alternative source when ordering the stock plus size clothing. Here are similar resources:
1. Zaful
2. boohoo
3. Ally Fashion
4. In The Style
5. RoseGal
6. Fairyseason
7. PrettyLittleThing
8. Missguided
9. ASOS
10. Nasty Gal
11. Forever 21
12. Fashion Nova
Does Shein steal your information?
The answer is no. There is no evidence of stealing the data. Shein is a popular and safe platform with customers' privacy and relevant rules. A recent cyberattack helped the Shein get over their system and improve the security.
What's Next
As per analysis, there are many websites like Shein. But, the question is — which one is best for you? For this reason, you must look into each site's features and decide on the suitable one.
Yet, unable to find? LeeLine Sourcing can aid you in finding the right fashion products from the most suitable suppliers. Hit us a message or call us right away!
We are sorry that this post was not useful for you!
Let us improve this post!
Tell us how we can improve this post?