IEC code, short for Importer Exporter Code, is a ten digit number issued by DGFT (Directorate General of Foreign Trade), Ministry of Commerce and Industries, Government of India.
It is one of the prerequisites when you are thinking of importing and exporting business from India.
Any Indians wants to grow its business in such an era of fierce competition beyond the limits of Indian domestic market, he/she has to obey related laws and follow relevant procedures in place to register their business license and get license numbers.
The code is required by anyone who is looking to start his/her import/export business in the country.
Issued by the DGFT (Director General of Foreign Trade), IEC is a 10-digit code. It is a permanent one with no expiry date. Under the regulation, importers are not allowed to import goods without the Import Export Code. 
Similarly, the exporter merchant cannot be benefited from DGFT for the export scheme without IEC.
Imperative as it is, any individuals or organizations that want to involve in import/export business in India mus apply IEC code according to the law.
However, if the export or import is used for personal use and not for business purpose instead of commercial use, you are not required to have an IEC code. For example, you buy Clothes from China for yourself; the authority will not require your IEC code.
If you are engaged in commercial business by importing or exporting goods, it is a must for you obtain IEC to run your business legally. Important as it is in your international business, you may want to know how to get it. We will dwell on this big question.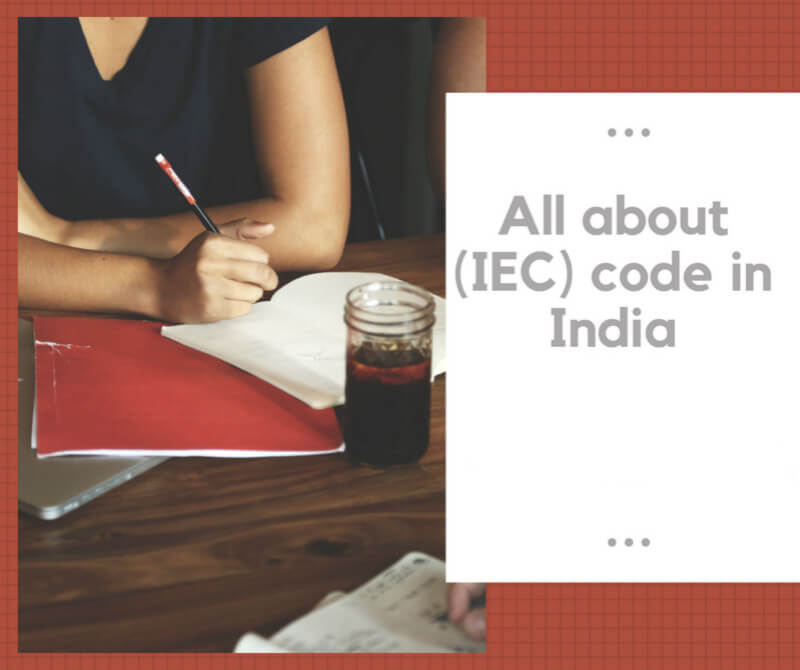 How to prepare your application for your IEC code?
IEC code application can be made on DGFT website. There are some mandatory documents to prepare your online registration.
Copy of PAN Card
Passport size photograph
Copy of Aadhaar Card/ Voter identity card
Authorization letter (In case of Partnership)
Authority from other Directors on letterhead (In case of a company)
Copy of Partnership deed (In case of Partnership)
Board Resolution/self-declaration (In case of a Company)
Telephone Bill in the name of the Individual (In case of an individual)
Canceled Cheque of individual
Current bank account details
Online payment of fees( credit card or netbanking facility) for the registration about Rs. 500
Digital signature for signing the application online
The required format of the mandatory documents: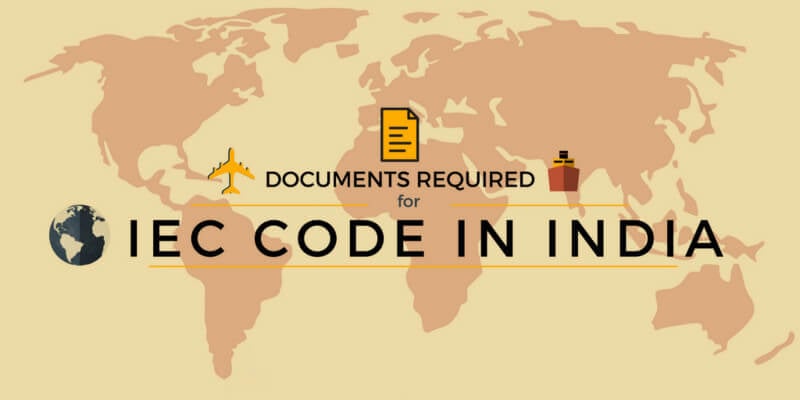 All documents must be scanned and uploaded online. These documents must be in pdf format only except for Photograph; Bank Cancelled Cheque and PAN card which must be uploaded in GIF format.
How to get IEC code online?
Visit DGFT website.
Find "IEC Online Application" and click the option.
The website will ask you to enter a valid PAN, and then the IEC Main Menu will pop up on the website.
To apply a new IEC code, find the "File" menu, and click "Create". Then, it will generate and exhibit new "ECOM Reference No on the page.
Click the "OK" button; you will be forwarded to the "IEC Master" page to update party details.
Fill the form completely, upload the required documents and go to the payment section
Click the EFT button, and pay the fee online.
Select banks and fill the amount, then confirm everything here is fine, and click the OK button to submit it.
Once your payment has been completed, you will get BID number for your future reference to the bank.
Click the Close button, and you will be presented about the transaction result on the screen if the transaction was successful or not.
The last step is to verify your uploaded documents with the digital signature, a digital code generated and authenticated by a public key encryption. The signature is attached to an electronically transmitted document for the verification of the contents in the documents and the applicant's identity. After a successful, the Director General of Foreign Trade (DGFT), Ministry of Commerce, the government of India issues the Importer Exporter Code (IEC) in the name of the applicant or his company.
If you submit your application in line with the regulation, the IEC code will be issued within 3-7 days.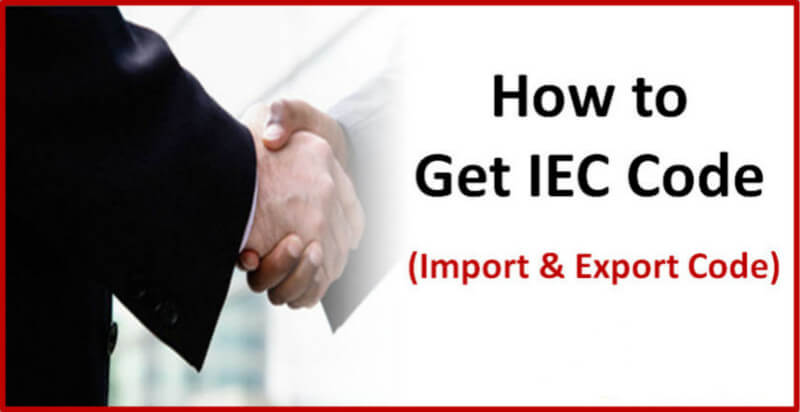 IEC code benefits:
The code is a permanent one without expiration, there is no need for renewal.
You are not required to file any returns. Once you get your code, there is no requirement to follow any kind of processes to sustain its validity.
You don't need to provide a proof of IEC code for any import or export.
With IEC code registration, companies are allowed to avail benefits of their imports/ exports from the DGFT, Export Promotion Council, Customs, etc.
With IEC code, it is available to enlarge your business by involving into international business.
Companies or firms can benefit and subsidies their both imports and exports from DGFT, customs and export promotion council.
1. What's the use of Import Export Code?
It is the primary proof for a firm as an Importer/ Exporter in India.
It is submitted to various government authorities to obtain benefits in respect of their export and import from customs, DGFT, Export Promotion Council etc.
It acts as a license for Importing and Exporting of goods.
Through IEC number, Goods are cleared from the customs authorities.
It provides dealer code details along with the details of the port from which goods are being imported and export.
With the help of IEC, it reduces the transport of illegal goods.
To obtain IEC code the full information regarding the goods that will be imported or exported needs to be furnished.
IEC number shall be valid for all the divisions/units and factories indicated on the IEC number.
2. Is IEC (Import Export Code) required for Indian company providing online services?
It deepens on your business. If you are involved in international trade or service, you are required to obtain your IEC to streamline your business.
3. Can an individual apply for IEC code and is current account mandatory for IEC code?
Of course, an individual is allowed to apply for the code online in the name of his or herself. There is not a restriction on Foreign Trade Rules. Regarding the current account, it is suggested to use it because of trade parlance and commercial nature.
4. I recently applied for an IEC. The IEC number is the same as my PAN number. Could the IEC ( import export code) be the same as the PAN?
Yes. Recently, the Indian government has started issuing IEC number same as pan card number. You would get a registration certificate, too. Remember to keep it well.
5. What if I import something without an IEC code?
It deepens. If you are importing for personal use, you will have to pay customs applicable when clear the goods under the IEC code reserved for personal use. But if you are ordering in bulk with cargo delivery for commercial purpose, it seems that you are violating the law, and you will be punished by the law.
The IEC is not mandatory for all Indian traders who are registered under GST according to the latest circular issued by the government. Under such circumstances, the PAN of the trader shall be construed as the new IEC code for the import and export purposes.
Import Export Code (IEC) isn't required to be taken in case the goods exported or imported is for personal purposes and isn't used for any commercial purpose.
Export/ Import done by the Government of India Departments and Ministries, Notified Charitable institutions need not require getting Import Export Code.
6. How much customs duty I have to pay if I have IEC code?
Actually, customs duty has nothing to do with IEC code as it is a prerequisite for import. It is not relevant to the rate of duty. Regarding the customs duty, you may refer to the schedule to the Customs Tariff Act, which has to be read with exemption notifications issued for various items.
7. Do I need to register my small business to get IEC code?
Yes, you need to register your business and apply IEC code if you are importing in India or exporting out of India. Your business scale has nothing to do with the IEC code registration.
8. Is it necessary to get an IEC code after the GST?
Yes, it is necessary to get IEC code even after GST because GST and Customs Act are different from each other.
9. Is it possible to import/export multiple products with one company license and IEC code?
The answer is yes. IEC is for all products either imports or export except certain restricted items like weapon etc. You are allowed to import or export for multiple products.
10. Which digital signature do we require for the IEC code?
Digital Signature requirement varies as per its usage, In DGFT for IEC Code one need to have Class 2 or Class 3 Digital Signature Certificates which must be PAN based for correct usage.
11. Can I buy from Alibaba and sell on eBay without IEC codes and VAT/CST?
No, it will be illegal for you to do that. You are required IEC, VAT/CST to do such business in India. It will be considered as commercial imports and you are liable for formal import clearance.
12. Do I need an IEC code for reselling goods from Alibaba in India?
Yes, you need an IEC code. for reselling goods from Alibaba in India because you are reselling goods and also importing goods in India and who want to do business with one country to another countrywide code is like an import export certificate for importer & exporter. Without any IEC code or apply IEC code online we cannot send our goods outside India. Without IEC code we cannot Purchase Goods or Services in our country.
13. What and from where can I import products if I have an IEC code in India?
With a valid IEC certificate, such registered person or entity can import any or all kinds of products from across the world either for personal or commercial use.
Further, only the goods with are restricted as per customs laws are prohibited, or any such goods require prior permission as per customs laws.
With regards to the place of import only such countries from where there are import restrictions are in the negative list of countries.
14. Do I need IEC code for importing goods at any time?
IEC code is mandatory for large shipments, especially if you import in your company name.
Still, if you ask your supplier to bill in your name and ship to your home address through FedEx / DHL / UPS or any reputed courier company, IEC code is not required. But make sure, your shipment is in Courier Mode not in CARGO MODE. In this case, Courier Company will pay Customs Duty & IGST on your behalf and will collect cash from you at the time of shipment delivery.
Cargo mode shipments are examined by Customs staff before clearance so it is not advisable to import without IEC code. Business imports should always have IEC code
15. What situations could use IEC code?
When you have to clear customs for the shipments, IEC code will be required by the customs authority
When you transfer money abroad via banks, it's needed by the bank.
When you have to ship abroad, then it's needed by the customs port.
When you receive money in foreign currency directly into your bank account then it's required by the bank.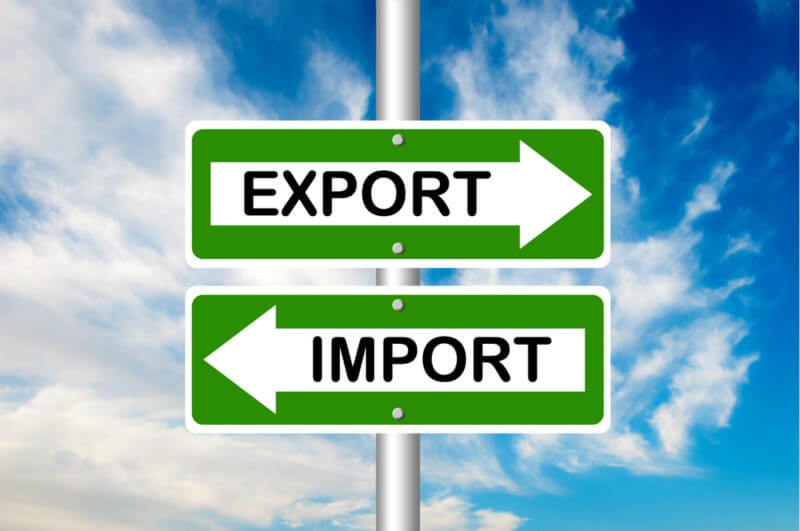 Now, you must get clear of Indian IEC code. Keep them in mind and apply your IEC code online. India, the emerging power of the world, will play an increasing role in international trade. It's time to move forward to start your own international business. Any question, please leave us comments and we will help you grow your business.
We are sorry that this post was not useful for you!
Let us improve this post!
Tell us how we can improve this post?