If you are looking to apply for import export code (IEC), this article is for you. Here, you will learn all about the IEC code online and its registration.
Import Export Code (IEC) is a unique 10-digit code that is issued by the DGFT. The DGFT stands for Director-General of Foreign Trade. IEC can be called an Importer Exporter Code.
The IEC is necessary for businesses to start import and export within India. IEC is a one-time code and needs no filing or renewal. It is a kind of tool used by businesses to clear customs and shipment.
You will need IEC to transfer (send or receive) money to foreign banks. It is a must-have for the import-export business in India. One can't trade from foreign countries without IEC in India.
You will need to fulfill some eligibility criteria to get an IEC for your business. Along with that, you need to follow some rules and regulations for obtaining an IEC. After the conditions are satisfied, you will be granted an IEC by the DGFT.
In this article, we have covered all the necessities required to obtain an IEC in China. Make sure to meet all the requirements to get your IEC as soon as possible.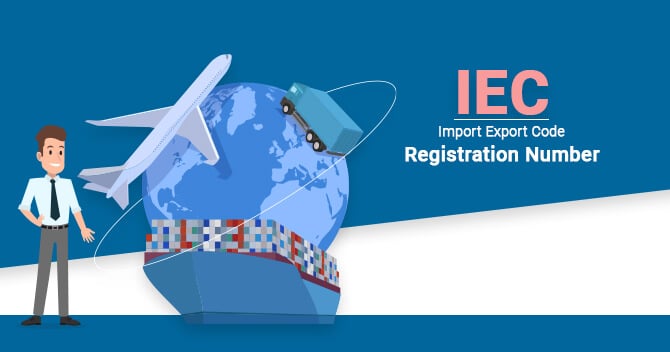 What is Import Export Code?
Import Export Code (IEC) is a code provided on Individual PAN Number or company PAN number.
IEC is used to import/export any product and also to avail of several benefits from the Export Council of India. It is a 10-digit unique code for each business or company to get services from abroad.
Why Register for Import Export Code?
It is essential to register for Import Export Code to avail of many services. Having an IEC benefits the exporters in many ways. You can get the following benefits after registering IEC for your firm:
The IEC assists exporter with making ways easy into the worldwide market. It does so by enrolling them for online internet business operators.
Companies can benefit from government plans like Merchandise Export from India Scheme (MEIS). They can also get services of Service Export from India Scheme (SEIS) and others.
No necessities post enrolment is needed, and hence keeping up the business is easy.
The way toward getting IEC is not dull and can be received by showing some relevant documents.
How to Apply for Import Export Code Online?
You can get your Import Export Code online by following a simple IEC procedure. The online IEC form in the format Aayaat Niryaat Form no. 2A is filed with the DGFT.
You can also register offline at the Regional office of DGFT. All the required documents need to be provided to the authorities. You will be allotted the Import-Export Code and the request will be processed further.
A detailed procedure that shows all the required steps to register an IEC is given below:
Step 1: Go to the DGFT Website
Visit the official DGFT website by visiting www.dgft.gov.in. By visiting the website, you will be welcomed to the home page by the DGFT online team. There you can find the latest notification and updates about IEC.
Step 2: Go to the Services Tab
Move your mouse pointer over the Services menu given at the top of the Navigation button bar. A drop-down menu will show the various services provided by DGFT.
One of the options will include IEC services. The IEC services tab will incorporate the following statements given below:
Online IEC Application
View your IEC
IEC Status at Custom
IEC Help
Click on the Online IEC Application from the above tabs to proceed with registering your IEC. After clicking on the above Tab, you will be promoted to the next step.
Step 3: Enter your PAN Number
PAN stands for Permanent Account Number. The Indian Income Tax Department issues it to anyone who applies for it. The Income Tax Department can allot PAN on its own to some people.
The next step in applying for IEC is to enter the PAN Card Number. The PAN could be of the proprietor or of the entity or firm itself. After entering PAN, click on the Search button where you will see the full page.
Step 4: Enter Your Details
In this step, you will need to enter your primary details, i.e., name, date of birth, and then fill the Captcha code.
There you will see two dialog boxes asking for PAN and name, respectively. Enter your name and details, as mentioned on the PAN card. After finishing the details process, click on the submit button to enter the next step.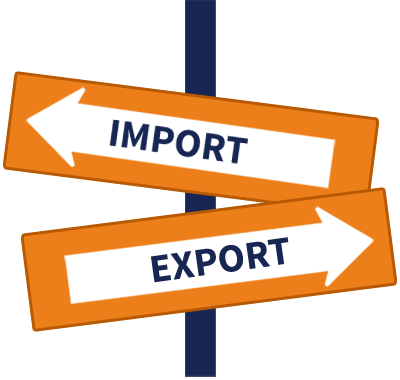 Step 5: Enter Your Mobile Number to Get (OTP) Verification Process
Enter your mobile number and your email ID that you use quite often. Enter the Captcha code in the box below to proceed. Click on the Generate OTP option, and the website will send a text to your mobile number and email account.
The text message will contain an OTP (One-Time PIN). Upload your mobile phone OTP and email OTP in the dialog boxes given to proceed.
Step 6: Fill and Update Application Entity Details
The Application Entity Details consist of essential information, address, branch details, and PAN. Enter these details, and make sure no mistake occurs. Update and Save the details when done.
Step 7: Add Branch Details (Within 15 minutes)
After filling in the entity details, click on the Branch Details in the top bar to enter the branch details. In this section, proprietor/company details need to be recorded.
Once you finish adding all the details, then click on ADD at the bottom. Keep the information Nil if you do not have a branch office.
Step 8: Fill in and Update the Director/Partner Details
Click on the Director/Partner in the top bar next to the Branch Details. Here, you have to enter all the details needed for any of the Director/ Proprietor/ Partner managing trustees. You will need to fill in the following information:
Enter the PAN Number of the firm
Enter the Mobile Number that belongs to the firm or the person who you are appointing.
PAN Number of that person
Give the Residential proof of the person who is registering
Enter the Mobile number details
Provide the Email ID to each of the company/firm partners or directors.
Once you finish adding all the details, please click on the ADD button at the bottom.
Step 9: Upload Documents Scanned Copies of Essential Documents
Click on Step 4 (Upload Documents) in the above Tab next to Director/Partner Details. Now you need to upload all the required documents.
The documents include papers like address proof and canceled cheque/bank certificate. Pick the document type according to your choice. You can either upload a PDF file or in JPEG format.
Step 10: Fee Payment (Debit/Credit Card Net Banking)
Click on Step 5 (Fee Payment) in the bar above next to the previous step. Here you /need to enter an amount Rs.500 as a government fee for IEC registration.
You can make the payment by using any Debit/ Credit Card facility. You can also choose the Net Banking or Wallets payment facility available. After a successful payment, come back again to the Fee Payment page. Click on Verify Pay to verify your cash, which you have just made.
Suggested reading:Send Money To China: The Best Way To Send Money To China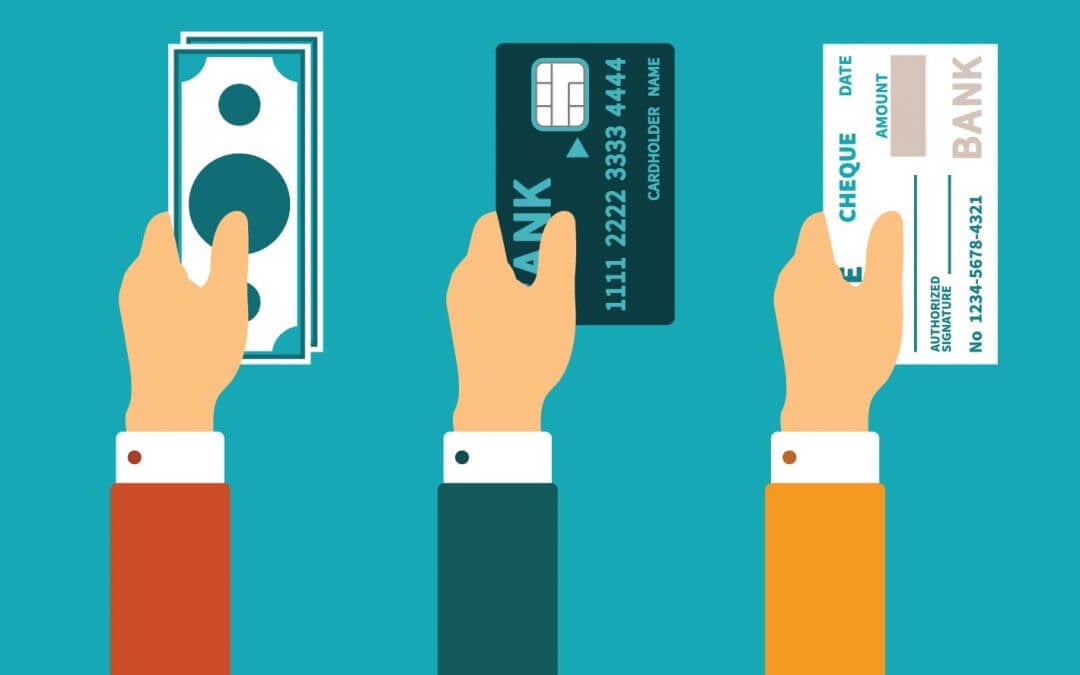 Step 11: Preview & Print Application
After completing all the steps required, you need to preview and take print of your application. You may print out your application for business or official needs.
Your application will display all the information that you entered previously. In case of any mistake, you can go back and change the desired details in your application.
The web page will display a checklist of a Checklist below the candidate form. Please make sure all the conditions on the list are fulfilled in your application. For instance, please ensure that all the information on the application form matches the information on the uploaded documents.
Step 12: Final Submission
In the final submission step, all the details and the number you mentioned above will be shown. The DGFT office concerned will be auto-selected and displayed on your screen.
After that, click on Proceed Further button. A new page showing the Submit and Generate IEC Certificate will appear. Finally, click on that option to register your IEC online.
Documents Required for Import Export Code Registration
There are only a few documents required for registering an IEC. It is a simple process, and any firm can afford to get it. The following is the list of papers that you need to have while applying for an IEC:
PAN card of the Individual or Company
It is a must-have before applying for IEC. The PAN is declared by the Income Tax Department of India. It is a kind of proof for a firm or individual doing import/export from abroad.
Copy of Entity Government ID
A copy of this person's government-issued ID of this person is kept as proof. In this regard, a copy of the driver's license/Aadhar/Voter ID can be uploaded.
Incorporation Certificate/Partnership Deed
An Incorporation Certificate (or a Letter of Incorporation) is an authoritative file given by the Ministry of Corporate Affairs to India's organization.
It is provided to them once they fully enroll with them. This document is verification that the organization has registered with the Registrar of Companies. It is required while applying for IEC.
Personal or Company's Current Bank Account Statement
A bank statement, including all your bank details, is needed in the process. It is provided so to be kept as proof of the firm or individual doing import/export in India. That must be uploaded, either in PDF or JPEG format.
Address Proof
The GDFT committee requires an address proof of the candidate or firm. The address proof can be provided in terms of an electricity bill/rent agreement/sale deed of the office location. It is kept as proof of the place in case of any issue faced.
Copy of Cancelled Cheque Leaf of the Current Account
A canceled check in India just alludes to any cheque that has the words canceled composed over. A canceled check gets viewed as confirmation that you hold a record with the bank.
To cancel a cheque, you should simply draw two parallel lines over the cheque and compose Cancelled in the middle of the two lines.
A canceled check does not need your signature or fingerprint. Any of your voided cheque leaves is required since it contains all your details as proof.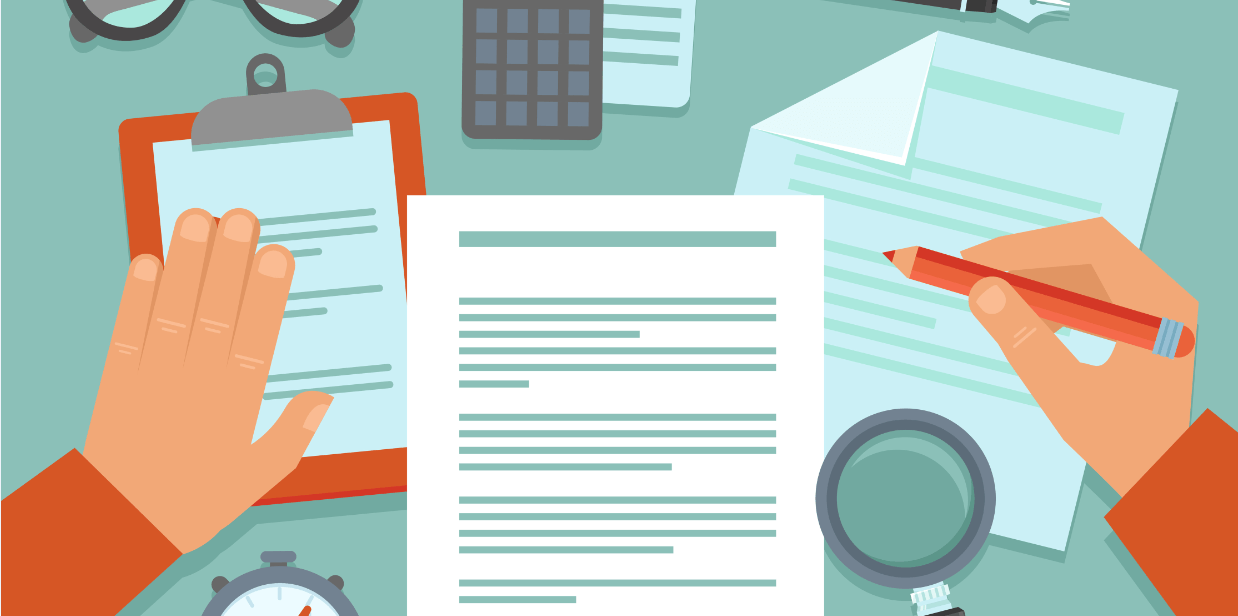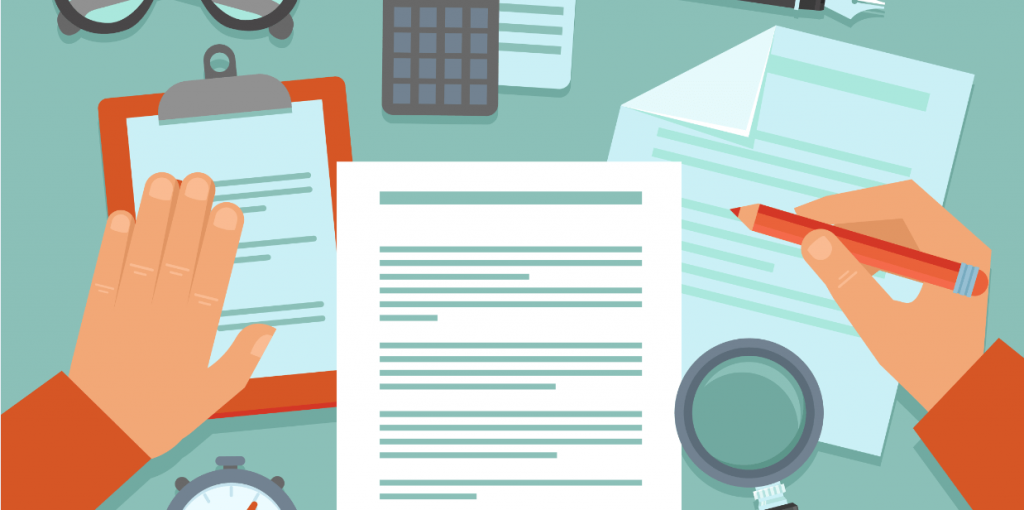 Do you Want to Import Products from China After Import Export Code Registration Completely?
If you are looking to import goods from China, this guide is for you. China has some of the enormous wholesale markets of the world. It is one of the biggest traders in the world.
They export goods in bulk to almost every known country on this planet. Wholesaling items from China could be very beneficial and can uplift your economic level.
Once you get an Import Export Code in India, you can start importing from China. Most of the Chinese products are affordable, so businesses prefer to import from China.
Chinese products are being utilized around the world in a large number. Wholesaling and importing goods from China can be cost-effective.
China's import business is worth billions of US Dollars, and their products have a great demand in stores and online. You can import products by direct contact with the sellers or by using a sourcing agent. One such china sourcing agent is LeelineSourcing
.
LeelineSourcing deals with making your imports easy and efficient. They find the best suppliers for you in China and also source high-volume products for your business. It is the best sourcing agent for your import business from China.
Suggested reading:How To Import From China:The Definitive Guide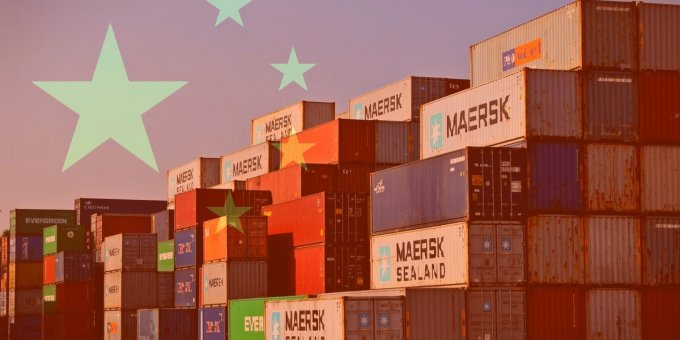 Top 6 Most Profitable Products to Import from China
China has a large manufacturing industry. China exports items from almost every category known to man. It produces products of high quality at cheap rates.
One can sell Chinese items at a considerable price and has the potential to generate prominent revenue. China exports items worth Billions of US Dollars each year. Some of the top profitable products that China produces are:
Beginning your own home decor import business can be a fun and economically reliable approach. It includes items such as curtains, sofa sets, cushions, tablecloths, decorative craft products, and much more.
Such things are mostly used in indoor accessories and layout and can include fabric items, paintings, and plants. There are a few do it from home direct sales companies that keep its attention on decorating and plan.
Beginning with one of these organizations can be a decent path for learners to break into the decor import business.
Experiencing a direct sales company implies that there is little danger and start-up costs for you. The majority of the stock, overhead, and administrative work is dealt with by another person. There are some direct-sales businesses too that offer more specific things, like candles, baskets, and blades.
Importing home decor products from China could be a great option. China has a lot of options, and one can select from a wide range of suppliers available.


Pet Supplies
Pet supplies import from China grows with time. Pet Products Suppliers in China have specialized in specific categories. Below we have mentioned some of the sections found in the Chinese pet supplies industry:
Pet Foods
Pet Sofas
Cat Trees
Pet Textiles/Shoes
Pet Cages
Pet Grooming Brushes
Dog Leash
Pet Toys
Dog/Cat Bowls, Other Feeding Equipment
Pet Travel Accessories
Tracking devices for pets and other consumer electronics are also growing n demand. There are pet product suppliers in China that make all kinds of pet-related products.
Therefore, importing pet supplies from China can be profitable. You can find all sorts of pet products at cheap rates in the markets of China.
One can choose among different pet items online at the Chinese markets. The Chinese markets support their customers, and one can make substantial revenue from these items in return.
China has the cheapest and the most diverse range of the children's toys available. You can find hundreds of suppliers online or in the markets of China.
Importing from China is one useful source for sellers. Opening a toy store is a route for a business visionary to get by while putting smiles on the children's faces.
Toy stores represent more than $20 billion in yearly incomes. The anticipation for the toys proceeded with development in the short term.
Many open doors exist for progress with a toy-shop an importer needs to investigate first. You need to look at what is necessary to set up a specialty, and afterward to advertise the item, to effectively compete in an advanced field.
Most of the importers from different countries prefer to import classic toys. The most famous imports include balls, cars, and plush animals since they have a high and stable demand each year. Toys are the unending demands of kids. Hence, there is always a customer who buys it.
Suggested reading:How To Wholesale China Toys? Best 8 Toys Wholesale Market In China


Fashion Accessories
If there is anything that we can't get off is fashion accessories. A fashion accessories retail business sells a wide range of products. It includes caps, scarves, gloves, hairpieces, shoes, and fashion gems.
These accessories supplement the buyer's outfits and complete the fashion style. This kind of business endeavor would suit an importer who is youthful, fashionable, and sober.
An importer who acknowledges the ideas of high fashion is best suited for such a trade. Importers who realize the style with its quick-changing patterns and can stay aware of the most popular trends are best suited for this job.
China has a large market that sells in bulk at discounted prices. Guangzhou city is dedicated to providing buyers with all sorts of fashion products. Starting an import business from China could prove very efficient.
It is a kind of merchandise that is asked after in the whole world of electronics. China is an extraordinary maker of a wide range of electronic devices.
These include everything from telephones to workstations and many others. One can import excessive cost electronics from China or modest ones. The two classes will sell fine on practically any market.
The most mainstream electronics are mobile phones. China offers a broad scope of mobile phones of various types, and some of them, like Huawei, made it to worldwide acclaim. Furthermore, people are enormous devotees of innovation. So, as long as they can get to a quality item at a moderate price, they will get it.
Many importers choose to orient their business on these sorts of products. It is because they are not difficult to sell and bring a decent benefit.
Accessories for various electronics are additionally popular throughout the world. These sorts of products are selling surprisingly better, according to the latest surveys. Generally speaking, electronics are a part of the hot items imported from China due to their expanded fame.
Suggested reading:Wholesale Electronics from China : Ultimate Guide


Outdoor and Travel Products
Outdoor and travel products are in great demand since traveling does not stop. People, when travel, take their necessary products with themselves.
One can find hundreds of suppliers online and in the markets of China. Importers can earn a great deal of money by selling Chinese products. Since Chinese goods are generally cheaper than that in the US, many importers prefer to trade from China.
Outdoor ad travel products are very profitable due to its unending demand. The outdoor and travel products include the following products:
Handbags
Pet carriers
Picnic blanket
Survival Kit
Beach blanket
Bigfoot
High chair
Regalo
Sleeping bags, etc.
How LeelineSourcing Help You Perform the IEC Registration Process Smoothly online at Best rates and Import Goods from China?
Are you still wondering how to register IEC and import goods from China? Don't worry, contact LeelineSourcing right away.
Our licensed team will handle your IEC registration and import process. LeelineSourcing gives its customers the following services:
Import Export Code Registration
LeelineSourcing will assist you in IEC registration for your firm. Their team of experts helps its customers in the following ways:
Data Check
LeelineSourcing, after you have given all the required data and documents, proofreads your data. They will make sure no missing to register with your firm.
Their team of experts make sure there is no defect in the uploaded documents. They also ensure that no unnecessary files are present.
Online Application
They make sure that your online IEC application is up to the mark, dropping no tab unfinished. Their team of experts pays attention to every detail so that you can get your IEC on time.
Follow Up
LeelineSourcing will follow up on your registration process until the very end. It oversees the duration of your IEC. Ensure that you get your IEC on time to start an import business.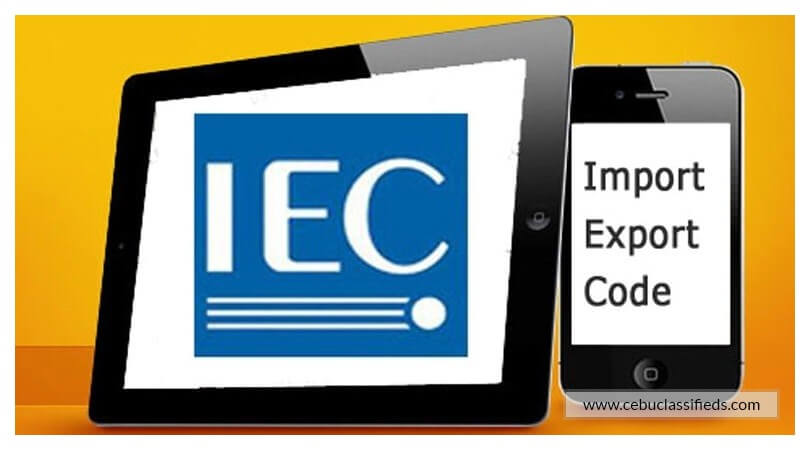 How to Import from China?
LeelineSourcing assists you in importing goods from China. They help you in each step from the start to end. Their team helps its customers in the following ways while importing from China:
1. Guides you to Find the Best Supplier
LeelineSourcing guides you to locate the best goods providers in China. It helps you and lessens your efforts in finding the right product and the supplier.
Their professional team interfaces you to the famous and well-known Chinese wholesale markets. They deal from your side and guarantee the genuine nature of your item. LeelineSourcing makes sure to give the most to its customers and make them earn more through their business.
2. Confirmation and Follow-up on your Order
LeelineSourcing likewise guarantees the status of your order. It supervises the assembling time of your order from start to end. From that point forward, they will watch and look at the early shipment of your items.
It lessens your worries of making a successful deal with the Chinese suppliers. It guarantees you of your order position as per your necessities.
LeelineSourcing investigates your product to make sure the right products reach your doorstep. Their group of specialists guarantees the importers of the product quality after they examine it. The specialists there treat your request as their own to ensure the quality.
4. Provide the Best Logistics Solution
LeelineSourcing is dedicated to helping you. It thinks about your solicitations from the start till the end. LeelineSourcing manages all the work, order status, packaging, and conveyance.
LeelineSourcing offers comfort to its customers by guaranteeing the buyers get the best experience of buying from China.
They bargain your request in the ideal manners and doesn't allow you to endure. Make sure to start your next import business from China with LeelineSourcing.
Suggested reading:Top 10 China Manufacturing Companies: How can you Import Goods from China Efficiently?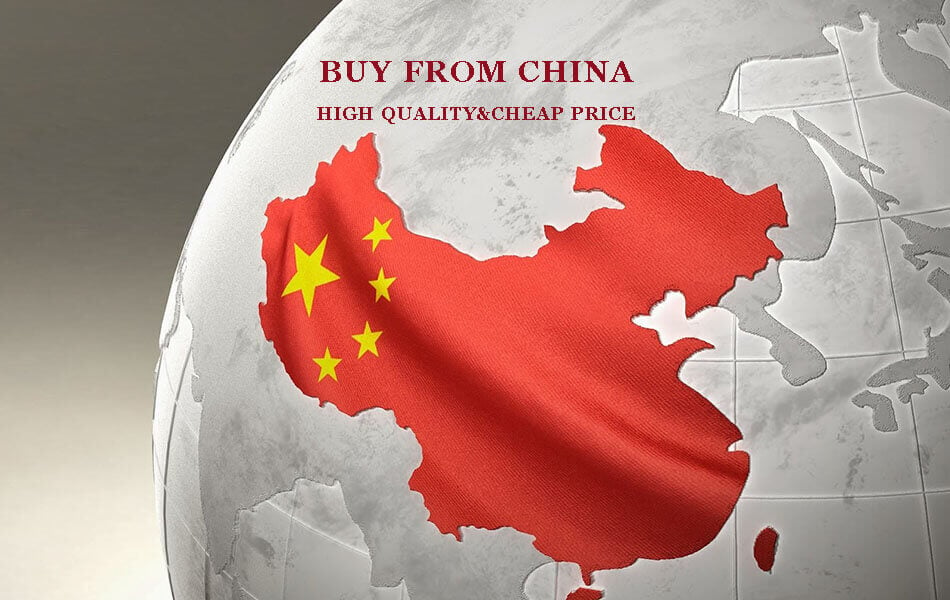 Final Thoughts on Import Export Code Registration
IEC is a must-have for importers working in India. It works as a bridge between the traders in India and the suppliers from abroad.
The Import Export Code goes about as a permit for the Importing and Exporting of merchandise. Through IEC number, goods get cleared from the custom specialists.
It furnishes seller code details alongside the details of the port from which products are being imported and traded.
With the help of IEC, the trade of unlawful goods can be eradicated. IEC can be registered online quickly and at a low cost.
FAQs for Import Export Code Registration
The following are the frequently asked questions and their answers about IEC:
1.Who requires an Importer Exporter Code?
IEC must be required by any individual or business firm working inside India. It is necessary for anyone who wishes to import products from foreign countries to India.
2.Does the Customs Department use IEC?
Yes, every custom related document requires the IE Code of the business firm or an individual attached to it. IEC can be seen printed on each of the custom papers.
3.How long does it take to obtain IE Code registration?
By working with LeelineSourcing and providing all the documents and data, you can get your IEC within 7 to 10 working days.
4.How to cancel IEC?
IEC can be canceled at any time by requesting the DGFT official through its online network. Upon receiving the cancellation request, the DGFT immediately cancelled your IEC.
5.Can any changes be made in IEC?
Yes. To make any changes to the IEC, you need to request the DGFT and provide the relevant documents to make the necessary changes. The DGFT may charge some governments for the services.
6.Can Export/Import be made without having an Importer Exporter Code?
No import or export can be made without a legal IEC. The IEC is mandatory for recognition by the government of India as an exporter or importer.
Yet, if the value of items is much less, the relevant customs officer may allow the first import by imposing some penalty charges.
We are sorry that this post was not useful for you!
Let us improve this post!
Tell us how we can improve this post?