Welcome to our LATEST and UPDATED Dropified reviews in 2022.
It's FRUSTRATING to manage TONS of orders when you need to handle them manually. Especially while dealing with UNRELIABLE manufacturers. And that's why we prepared this comprehensive review after hours of research for you.
We are a sourcing company with OVER ten years of experience. We've looked into Dropified from a professional view to help OPTIMIZE your business.
In this article, you'll learn:
What Dropified Is
Who Dropified Is For
How Does It Work and How To Use It
Dropified Reviews From Different Aspects
Dropified's Key Features
Pros and Cons
Let's dig in.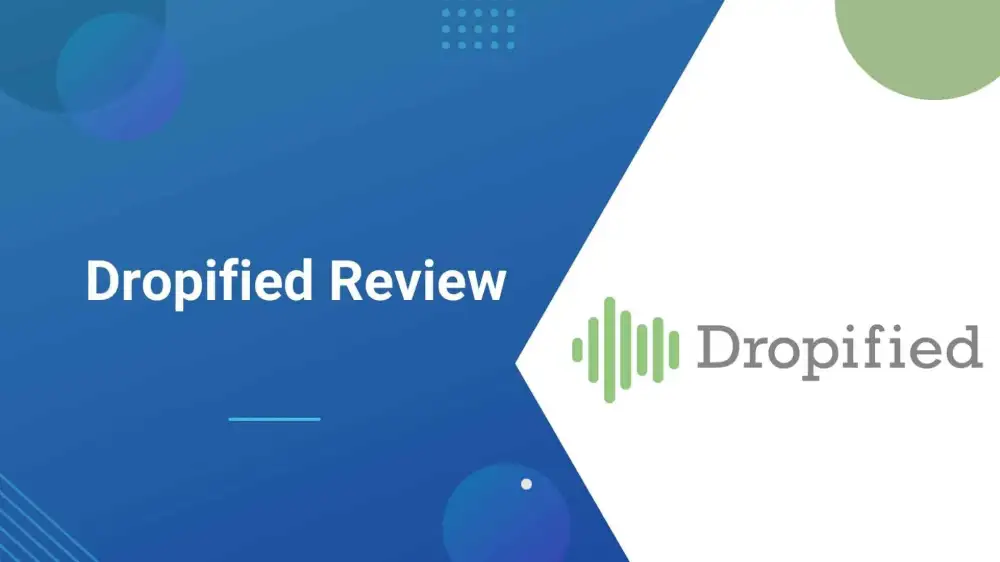 Quick Review Of Dropified
Need help finding a supplier? Having no idea about shipping your goods from another country? Well, Dropified IS the ANSWER.
Dropified is an eCommerce platform that connects you with many manufacturers. You can even sell private-label branded supplements. Besides, Dropified offers you FULL-SERVICE order fulfillment for every sale. Helping you SAVE TIME and REDUCE shipping costs.
Dropified has gained great reviews since this dropshipping business software was launched. It has over 281,337+ satisfied customers worldwide.
Who Is Dropified For?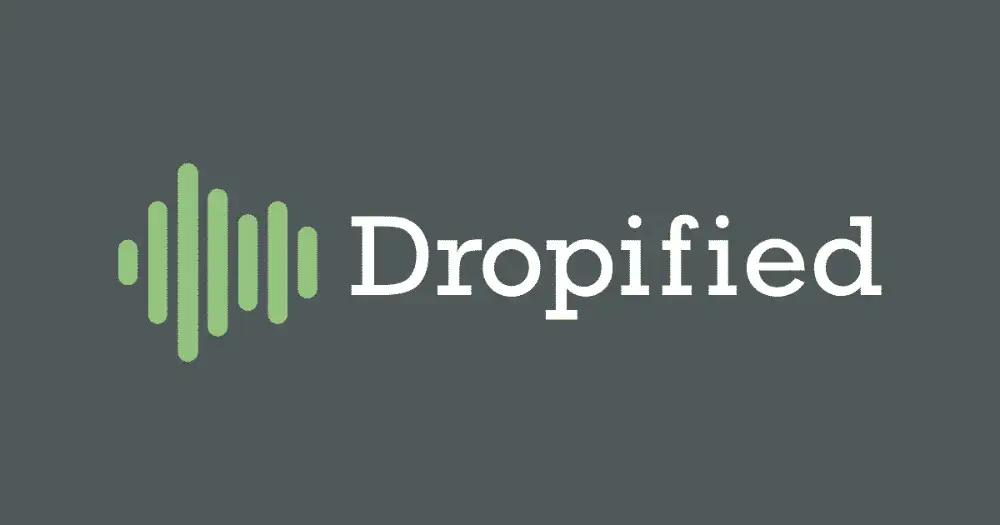 It is for ANYONE running an online store or dropshipping business.
Dropified is a third-party platform that joins eCommerce platforms, suppliers, and sellers together. You should have an account on one of the eCommerce sites Dropified collaborates with. This includes:
Shopify
Alibaba
AliExpress
eBay
FB Marketplace
Dropified is the BEST for those who want to BOOST their eCommerce stores to the NEXT LEVEL. It has BUNDLES of integrated features that help you save effort. Especially when dealing with bulk orders.
Stay tuned. We'll cover it later.
How Does Dropified Work?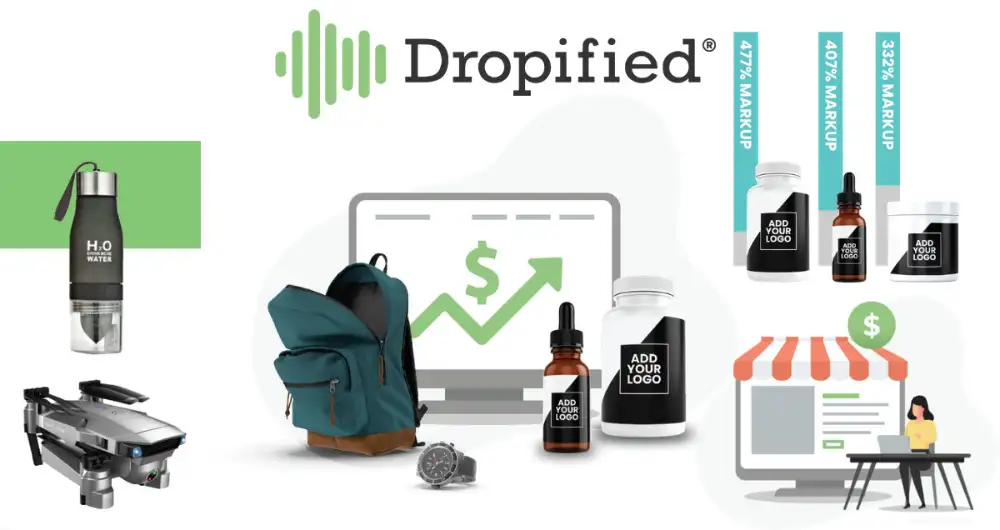 The whole process is EASY and SIMPLE. We'll keep it short for you:
Customers order from your store.
You use Dropified to order products from your dropshipping supplier at wholesale prices.
The supplier ships products to the customers.
Get cha-ching to your pocket. (Hooray!)
VOILA, as easy as ABCs.
Dropified gives you direct access to wholesalers that do drop ship. This makes it LESS troublesome for you.
You can read their weekly Insiders Report too. Get the LATEST information on unique, proven products. Never miss the trending and profitable products again.
It automates the order details with your supplier, which is SUPER hands down to opt for. No more one-by-one copying. Increase your accuracy and efficiency, and say goodbye to mistakes forever.
I have worked on Dropified for years. It is a SUPER COOL and brings up the better sales. The working mechanism is EASY and makes the selling process faster.
A Fast , Easy and Cheap Way to Ship from China
Do not hesitate to contact Leeline Sourcing at any time regarding your shipments from China.
How Do I Start Using Dropified?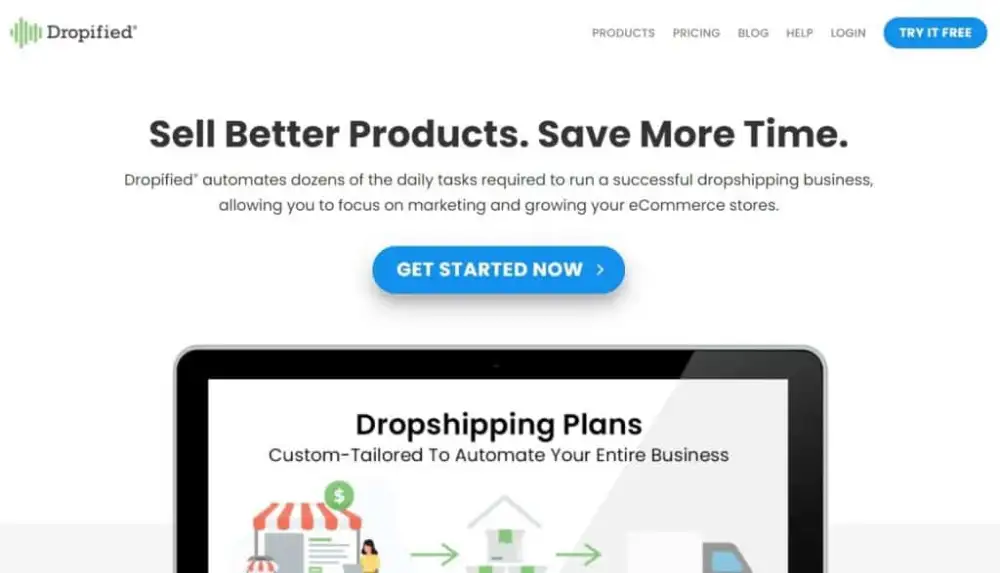 Let's assume you've set up everything. Get your license ready, and start to choose your supplier.
From here on, follow these steps by Dropified:
Create an AliExpress Account. This is the main website Dropified uses and supports features about product sourcing.

Register and Get Your Free Trial of Dropified. There are three plans that Dropified users can choose from. Still, each of them offers a period of a free trial. We'll explain it in detail below.

Connect Your Shop(s) to Dropified. Note that platforms except Woocommerce, Shopify, and CommerceHQ will have limited features.
Sellers can refer to the series of tutorial videos on Dropified's official web.
Dropified Reviews — Pricing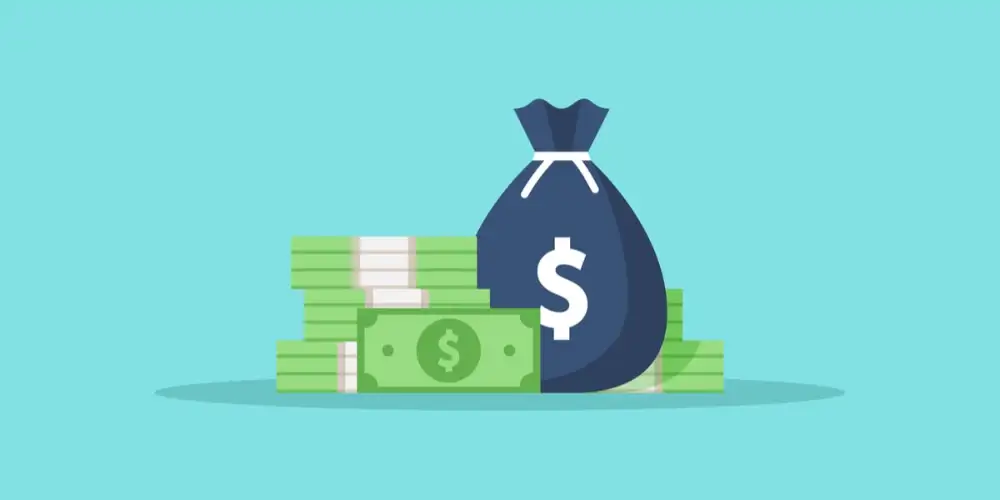 Dropified used three monthly basis plans back in 2021. They are the Dropified Builder Plan, Premier Plan, and Supplements on Demand.
Now, it has updated its plans to
Lifetime
Price: $97 (one-time payment)
For new drop shippers
Features:

AutoFulfill with AliExpress, Alibaba, & eBay.
Basic Image Editor
Connections with a maximum of three eCom stores.
Retro
Price: $47 monthly
For advanced sellers opting for bulk orders.
Special features:

Earn Cash Back
Profit Dashboard
BOGO/ Advanced Variant Mapping
Channel Management
Price: $127 monthly
It's for professional sellers wanting to grow sales from one centralized platform.
Special features:

Print On Demand Supplements with no MOQ
List, Sell, Sync & Manage on eBay account, Google shopping, and Instagram shops
Connections with a maximum of twenty-five eCom stores.
Dropified Reviews — Customer Support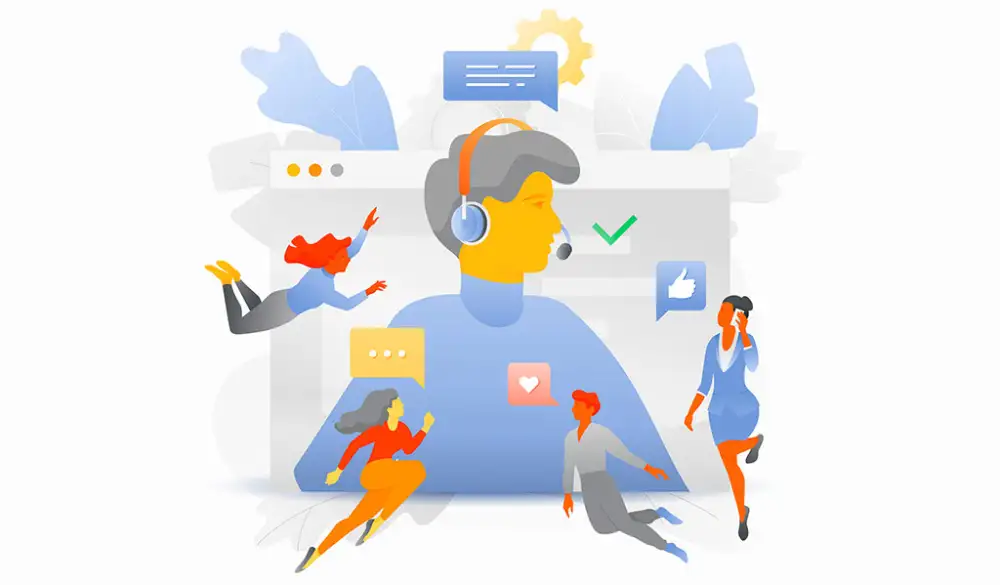 Dropified is the role model of its competition and the platform you can trust. 
I have used the DROPIFIED customer support for longer periods. They have been outstanding in resolving my problems. It has been a better deal for everything.
Its blogs give you all the information, updates, and tips about the drop shipping industry. They also write articles on their latest updates and guide you on how to use them.
Dropified ensures you are ALWAYS up to date and helps IMPROVE your skills.
What we like most is its constant effort to provide tutorial videos for guides or general issues. This is definitely a plus if you are a visual learner. You'll see how they operate without looking at a bunch of words.
Contact them through email during standard business hours for more support.
Dropified's Key Features
· Automated Order Fulfillment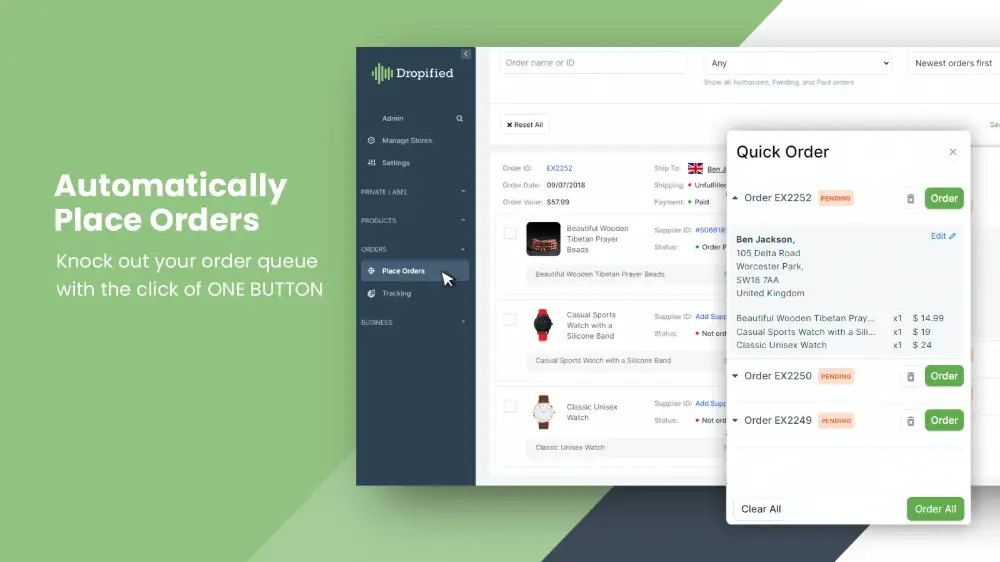 One of the biggest features you'll LOVE is their automated order fulfillment service. It's not just that they prepare, pack and ship your parcel only. They do MORE!
I just sit on my chair and WATCH the laptop whenever I receive an order. It gives me detailed analysis of the orders. The AUTOMATED order fulfillment further increases ease to work.
You DON'T need to copy and paste any order details from your sales. Dropified does it for you!

They gather and arrange all the product details. Then, they directly send them to your AliExpress, Alibaba, and eBay suppliers.

It FREES you from time-consuming and mind-numbing repetitive tasks.
Besides, you place many orders with your suppliers in one click! SAVE YOUR TIME.
· Importing Products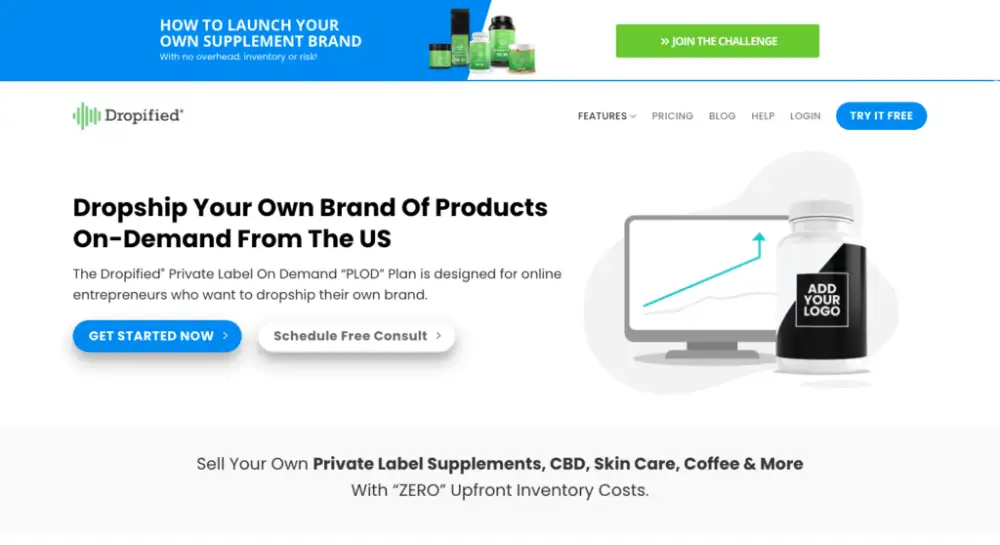 Again, no more copy and pasting and inserting info manually when using Dropified. Even importing products from other sites is AVAILABLE!
Import product reviews from AliExpress or other vendors with a single tab. It automatically updates all the info, including their rating.
They don't stop there. You can change product images WITHIN Dropified! Crop, add text, or remove backgrounds. Edit the picture until it becomes how you vision it. Embrace your creativity and makes customization.
Having these fantastic features INCREASE your conversion rates and credibility. Making it easier for you to earn.
Looking for the Best China Sourcing Agent?
Leeline Sourcing helps you find factories, get competitive prices, follow up production, ensure quality and deliver products to the door.
· Product Catalog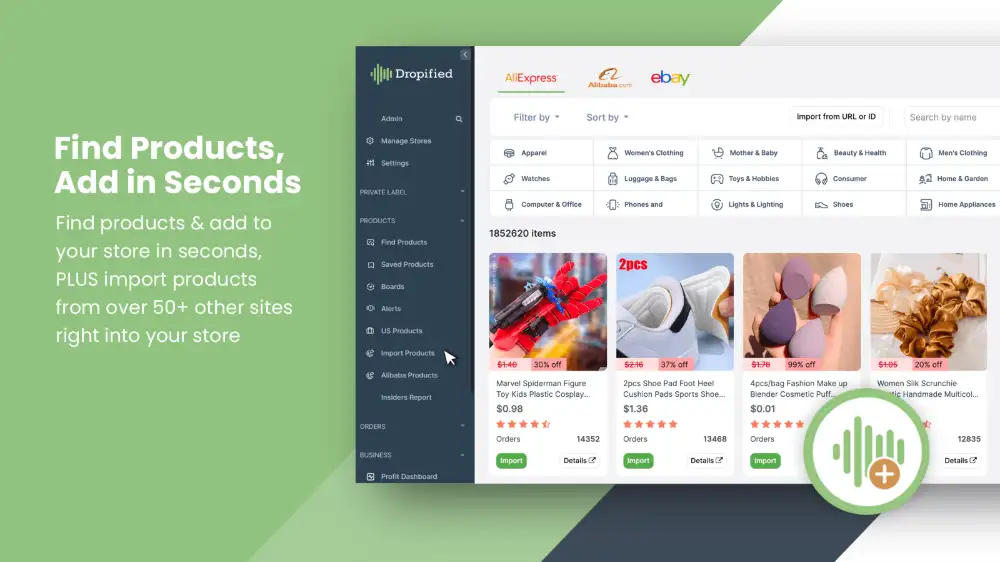 There is plenty of space to optimize your catalog.
The Dropified catalog, "Boards" categorize different products into groups that you decide on. Think of it like the Pinterest board.
Use the bulk feature to do bulk edits on your selected potential profitable products. It publishes your outstanding products to different Shopify stores within the app. SIMPLE.
It saves you ample time as you don't need to edit every item one by one. Definitely a POWERFUL feature that you don't want to miss.
I have saved hours by working on the product catalog. I use the API integrations to reduce the hassle of manual product upload. The business becomes more smooth.
· ePacket Shipping
You enjoy a massive benefit being both a Dropifeid and AliExpress user. We know that ePacket is the norm now, but it can be troublesome when delivering it.
That's why Dropifeid came out with a Google Chrome Extension feature that deals with it. It filters out products that are eligible for ePacket Shipping or not.
The product appears in green if it's shippable and red if it doesn't. Easily change them using the Chrome extension and make those unshippable products invisible.
Besides, undeliverable mail is automatically returned, protecting sellers and preventing refund problems.
· Reputed Suppliers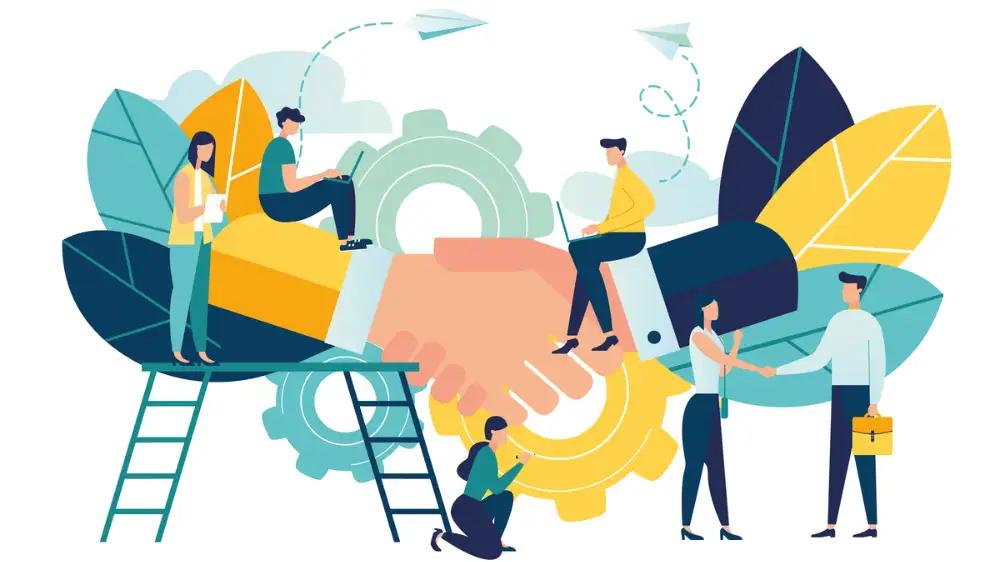 Dropified has many suppliers that offer the best-proven products for their users. Alibaba, AliExpress, and eBay are the significant sites they worked with.
Most of the suppliers have the POSITIVE REVIEWS. I have checked their reputation in the local market. I work with them and get the dropshipping business smoother.
You fulfill orders and change suppliers with EASE. Quickly add or switch to a new supplier whenever your current supplier runs out of stock.
No more hassles fulfilling orders. In fact, you can customize orders and make individual requests for your customers.
Adding custom order notes to your supplier is now FASTER. It prevents them from sending pricing or promotional materials to your customers.
Also, you can add custom tracking URLs and a tracking number that gets sent to your customers.
· Chrome Extension
This is one of the Dropified features that makes it so POWERFUL.
Dropified released a Chrome Extension called Dropified Dropshipping. It SPEEDS UP the entire selling process.
The extension first acts as a filter. Sellers filter out ePacket shipping products when using the extension on AliExpress.
It enables ePacket identifications by default. Users get a direct view of what items are shippable and how long they take.
Moreover, you add and modify the products on AliExpress, including product reviews.
This saves you lots of time and effort. Besides, it prevents manmade errors from happening too.
· Returns and Refunds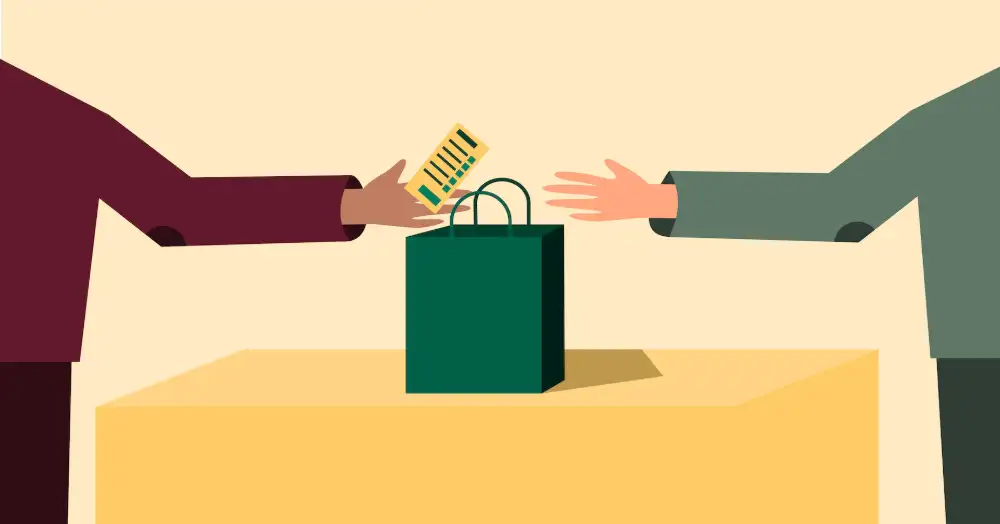 You must know that Dropified is not be responsible for any return and refund dispute.
Their refund policies only apply to branded products shipped from their fulfillment partners. They are not liable for products supplied through third-party sites. This includes AliExpress.
Checking the supplier's returns and refund policies could be challenging. Hence, Dropified encourages sellers to make their returns and refund policies visible. It aims to protect itself and avoid disputes in the future.
All the suppliers I have worked with had a TRANSPARENT selling process. Their return policy was smooth and worked according to the plans. My customers are impressed with them.
· Integration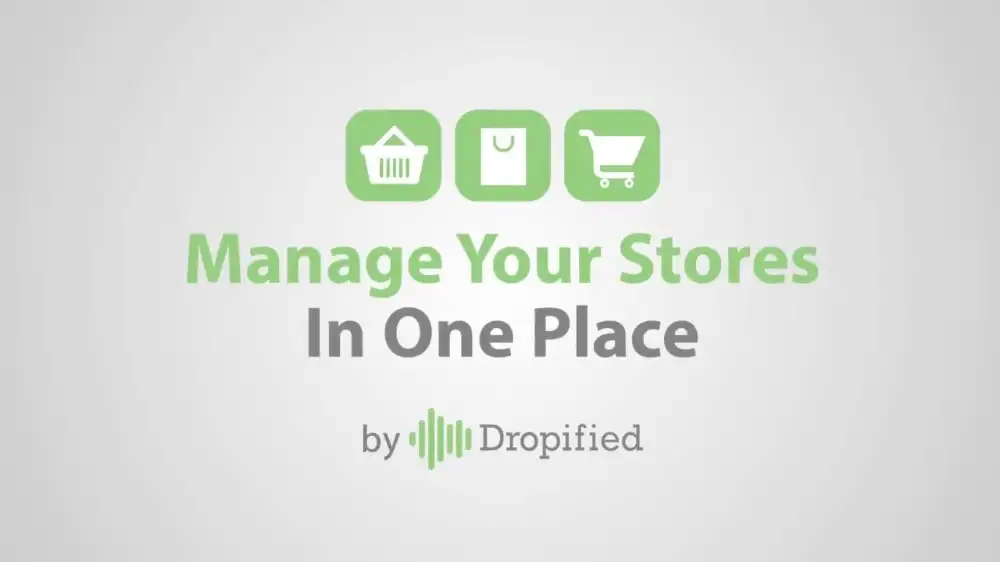 Dropified offers many apps and sites its users can access and benefit from.
You can add up to twenty-five shops to your Dropified account on your Dropified Menu Page. Instantly update your stores' product listings from Dropified with NO HASSLES.
Some platforms, like Alibaba, have a MOQ of 1000+ for every product. Dropified partnered with them in 2021 and became the game changer for sellers.
Now, they allow dropshipping of millions of actual wholesale products, one at a time. So, you won't have to commit a large order to test it out, and it saves money.
Pros and Cons Of Dropified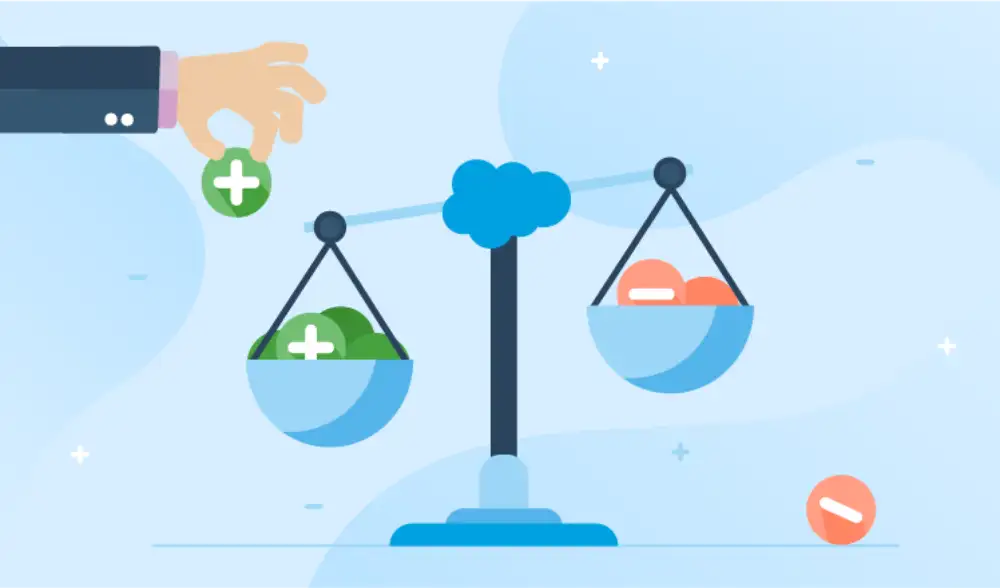 Pros
Google Product Feeds
This feature lets customer access your listings quickly. It helps them make faster buying decisions and BOOST your sales.

Multiple Stores
Enjoy and modify several online stores on a single Dropified account all at once. IMPROVED efficiency.

Call Flex
No need to suffer from non-stop incoming calls. This feature builds a call service to handle your customers. Automated sales and fulfillment. I love this feature of DROPFIED. There is no need to wait for the order to be fulfilled. Suppliers do it all for my business.
Cons
Lesser Priority on Customer Service
It won't be a problem if you're using the Channel Management Plan. But, it is for Lifetime and Retro users.

Lack of Discounts
There are no payment discounts for users unless you pay annually. Still, it is just a minor deduction.

Unfriendly User Interface
Reviews say Dropified has a large cluster that results in bugs and repeated content.
Alternatives Of Dropified
Spocket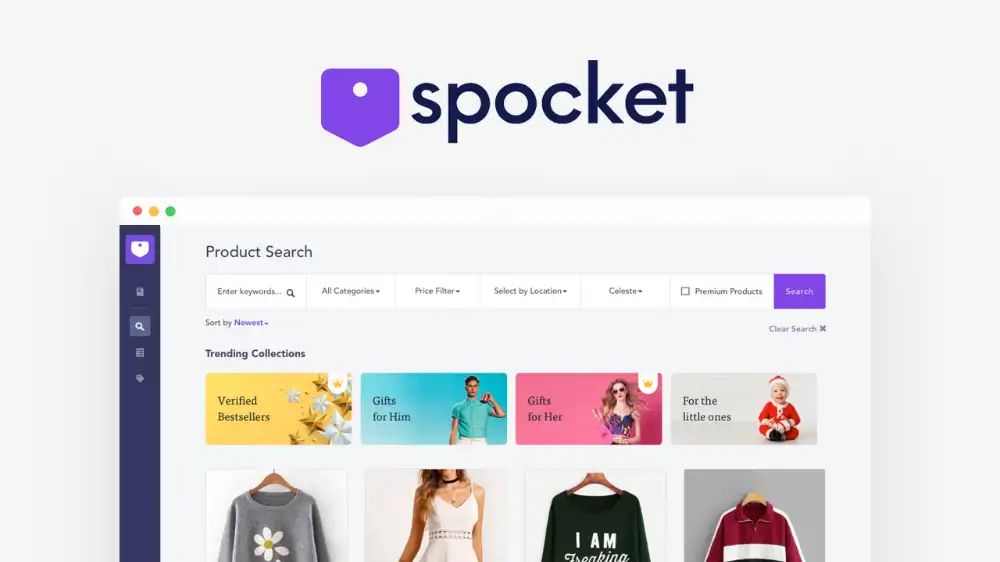 Spocket helps entrepreneurs find the BEST dropshipping suppliers in the USA or Europe. You may also find a few New Zealand and Australian merchants on their websites.
Here are some of their MUST-KNOW features:
Do trends and product research on their site.
Order samples and try them out first before selling. SAVES MONEY!
Transfer information from your suppliers to your online store. For instance, the product data, variants, and product images.
Besides, you'll get benefits like:
The BEST deals and discounts range from 30-40%.
Real-time order tracking for every sale made. You and your customer know the exact status ANYTIME. I have TRACKED my orders through the Spocket. Their product shipping is QUICK and always on time to impress your customers. I get higher margins as well.
CJ Dropshipping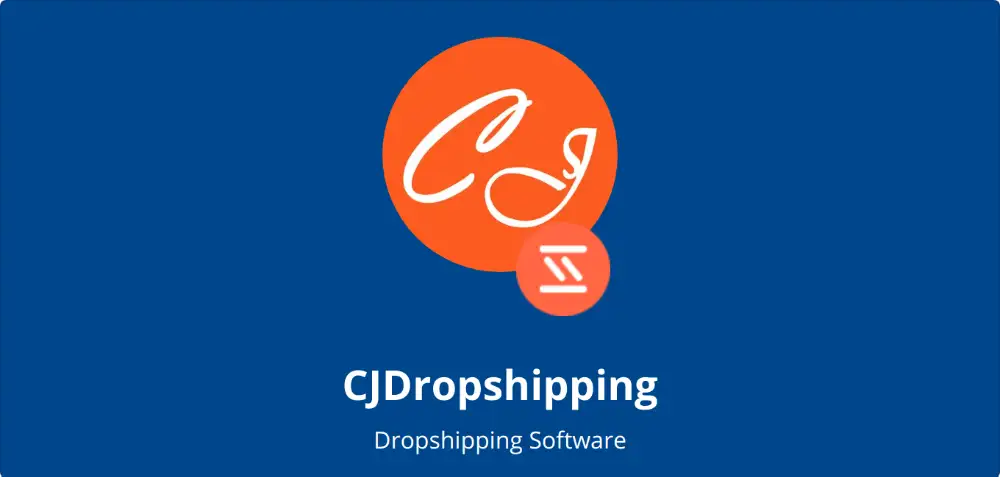 This Chinese eCommerce website fulfills orders for over 2,973,833 sellers worldwide. It started out selling jewelry and gradually increased its products.
It is
RELIABLE for its fast shipping at low prices.  I have enjoyed the FAST shipping services. The product prices are lower. The profit margins increase up to 50%. Isn't it enough for your business?
CONVENIENT, as it integrates with Shopify and other TOP-NOTCH eCommerce platforms.
SAFE, as every seller has to undergo a review process before selling anything on the platform.
What you'll benefit from CJ Dropshipping is:
Access to local warehouses in many countries.
STABLE product inventory for its users. Never worry that stocks will run out.
Quality inspections before shipping out your parcel. So, you won't sell anything broken.
You can also learn more about CJ Dropshipping reviews here.
Oberlo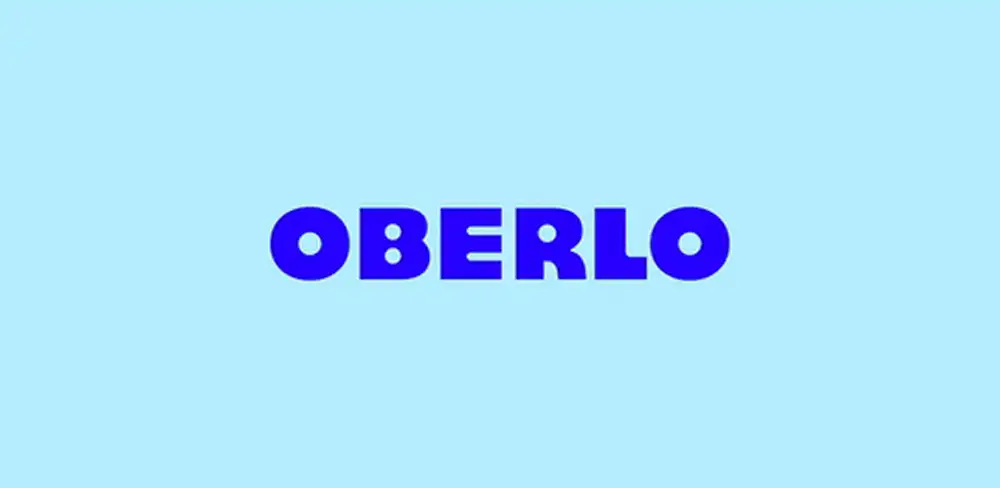 Oberlo is another dropshipping app founded in 2015. It provides FULL integration with Shopify and AliExpress. It was one of the pioneers in the first batch of dropshipping apps market.
Get its PROS:
FREE Starter plan for users.
MORE amazing features with a monthly subscription fee.
LOWER price compared to others in the market.
Oberlo provides 24/7 customer support. Customers contact them through different portals like email or live webcasts.
Besides, it has courses about all the information and knowledge for drop shipping. Easy to use and insightful.
Discover the complete Oberlo review here.
Alidropship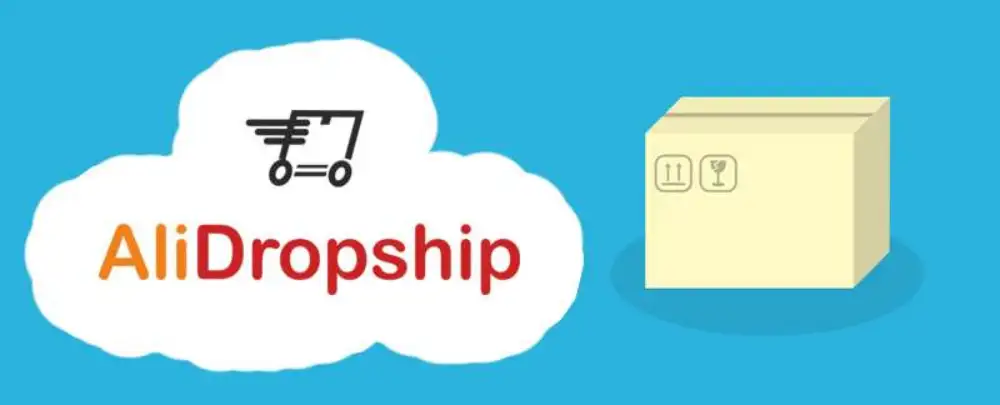 Alidropship is a dropshipping service that has operated for more than TEN years.
Used it with its sibling service, the AliDropship plugin, to
Integrates with AliExpress. Providing ALL the features you need to run a dropshipping business like others.
Get personal support, which is LIFELONG and FREE for updates.
Access to Google Chrome extension to import product reviews from AliExpress. Make things EASIER for its users.
You can import:
Product images
Product pricing
Descriptions
Variations
Customer reviews
And sync shipping information.
AliDropship also provides handy marketing tools. You can EASILY edit your abandoned cart, email list, cross-sell, and get discounts.
SAVES your time.
REDUCE workload.
IMPROVE efficiency.
View the full Alidropship review on this page.
The Final Verdict
Overall, Dropified is still a valuable and fantastic platform.
It has integrated with tons of platforms and eCommerce stores you can ever think of.
There are more than enough features and products to use and search for.
You can also get strong, powerful, and clear customer support whenever you need it.
You get EASY and HASSLE-FREE drop shipping when using Dropified.
FAQs about Dropified Reviews
1. Is Dropified like Oberlo?
In terms of function, yes. 
They both are excellent and popular dropshipping platforms to use.
But, Dropified offers more advanced features for a successful dropshipping business. It is smoother and you gain MORE sales. 
2. Does Dropified work with Shopify?
Yes, Dropified integrates with Shopify too. 
Dropified users directly publish their products on Shopify. They also edit ANYTHING whenever they want. 
But remember that Dropified is an individual company that stands alone. 
3. How do I add a Dropified store?
Easy.
· Log into your Dropified account.
· Press the green button that says "Add Store" on the main home screen.
· There will be a pop-up window. Select the platform your store is on.
· Follow the coming instructions 
What's Next
Wow, dropshipping with Dropified is easier than you thought, isn't it?
Dropified is indeed a robust and reliable platform to use. We hope this informative Dropified review clears your mind and gives you confidence. You get realiable suppliers and quality products to GROW your business.
Looking for more valuable reviews about eCommerce platforms? We're the one you can trust for. We've successfully managed thousands of sourcing and shipping cases to BOOST your profits. Leave us a message now to solve your sourcing needs!
Do you want a successful import business?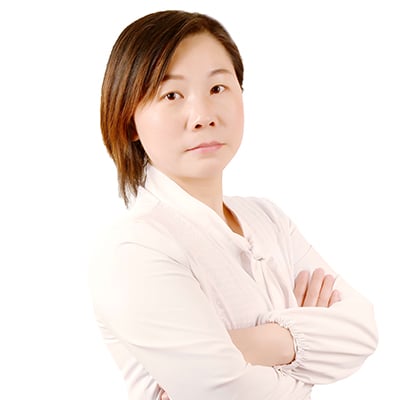 Hey, I'm Sharline, co-founder of LeelineSourcing. We've helped 2000+ customers import from China.
Do you want a better price on product or shipping?
We are sorry that this post was not useful for you!
Let us improve this post!
Tell us how we can improve this post?