Dropshipping From Walmart To Shopify
Leelinesourcing helps you get Hot-Selling Products from Walmart. Our Experts handle the Custom Production and Quality Control of Your Products.
Avail up to 40% off on your Product Sourcing. You get Customized services at Cheap Rates.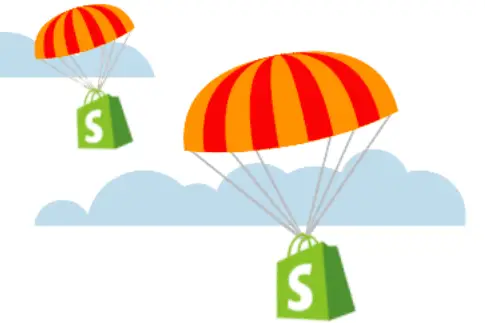 No Risk Free Sourcing No Hidden Fee
You can get Free detailed product quote before order
Is Dropshipping from Walmart to Shopify profitable in 2023
Walmart to Shopify Dropshipping is highly Profitable in 2023. Dropshipping has been a profitable business since its advent. This market segment has grown as products are easily accessible to US residents.
So if you're living in the US, this might be a great opportunity to turn your thousands into millions. Higher the Product Sales and Revenue. Upscale your Business.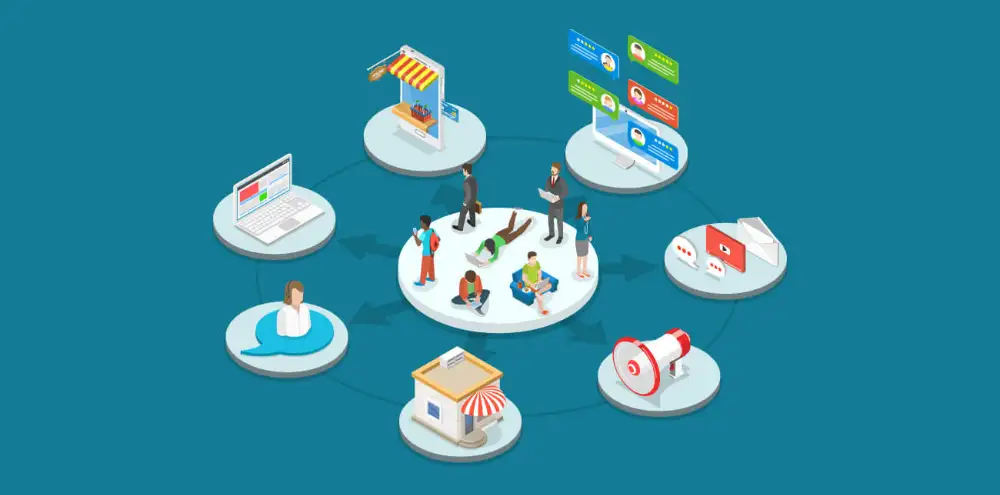 Wholesale Walmart Products For Dropshipping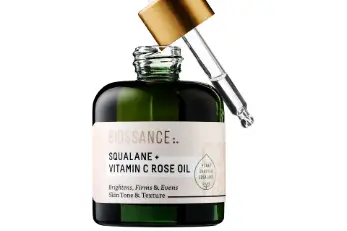 Wholesale Essential Oils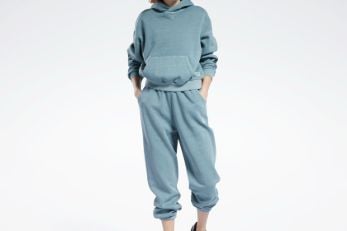 Wholesale Tracksuits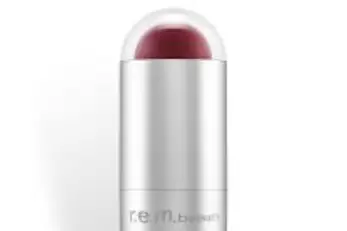 Wholesale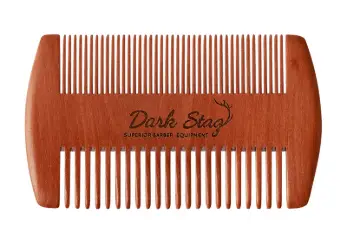 Wholesale Beard Comb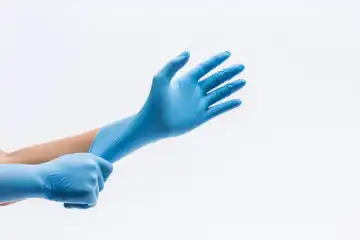 Wholesale Medical Gloves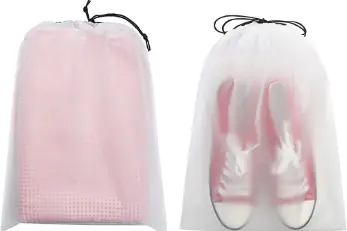 Wholesale Shoe Bags
---
Our Walmart Dropshipping Services Include: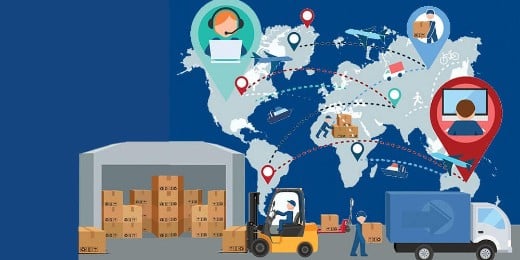 Sourcing Product Suppliers
We help you Source Trendy Products from Walmart at reasonable rates. You gain a competitive edge over other sellers by selling products people love.
Avoid paying Hefty Fees on Storage and use it to Scale your Business.
Product Quality Control
Our Quality Control team INSPECTS the Walmart products before shipment. High-Quality products attract more customers.
Build a Loyal Customer base that's necessary for Higher Business Revenue.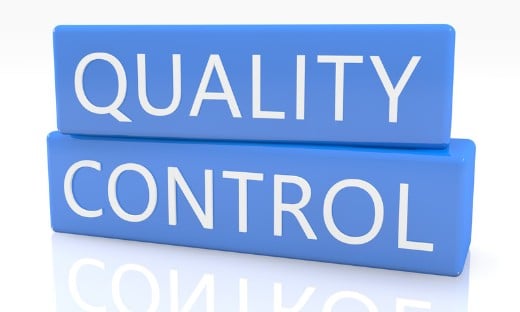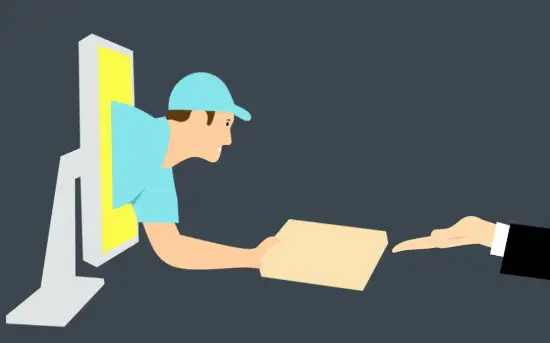 Branded Dropshipping
Branded products on your Shopify store are recognized. Use Branded campaigns to minimize advertising costs and attract more audiences.
Scale your Business on Shopify by using existing Brand awareness.
Private Label & White Label Products
We help you get your Logo on the products you sell. Customers trust Brand names. You enjoy Personalized Photography services at no additional cost.
Capture your audience with customized white label packaging. Get returning customers with ZERO refunds.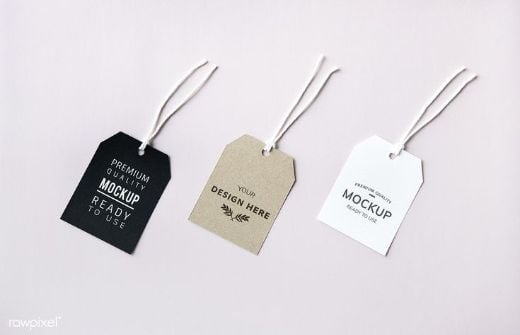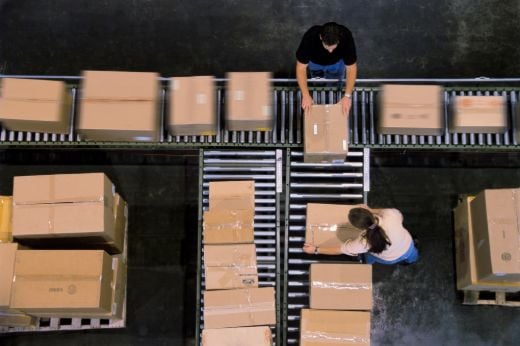 Dropshipping Fulfillment
We help you save your Shipping costs. Your orders are fulfilled hassle-free with our Experienced Team. Acquire customer loyalty with fewer shipping times.
Your customers recognize your brand as an authority in the Industry.
Why Choose Us?
Easing Integration Process
We help you with WALMART INTEGRATION using the Walmart integration app. We ease the Integration process for you. Automate your Dropship journey and generate passive income.
Enlisting Reliable Manufacturers
Our Proficient team finds best sellers from Walmart to promote your sales channels. You won't have to face any unworthy supplier from Shopify retail end.
We comfort you at every step of order fulfillment. You invest this time in MARKETING instead. We ensure the timely delivery of products to the buyer's satisfaction.
Hear it from fellow Walmart Dropshipper
On my Shopify Walmart journey, I faced some hurdles that were not letting me grow. But things got much easier when I started working with Leelinesourcing. They helped me establish my Shopify store with Walmart integration. Loved working with this amazing sourcing company!
– Mary, USA
---
Source Your Products and Start Dropshipping
We offer the best price and dropshipping services to help you improve your dropshipping business. View More Products to Dropship
How To Dropshipping From Walmart To Shopify?
Is dropshipping from Walmart to Shopify profitable in 2023?
Yes! By all means.
Leelineourcing has tried and tested all the ways to Dropship effectively. Our guide shows exactly how you start selling from Walmart to Shopify.
Help you in contacting worthy Walmart sellers while enhancing customer engagement. Providing you with all the tips and tricks to sell Products through Shopify.
Keep reading!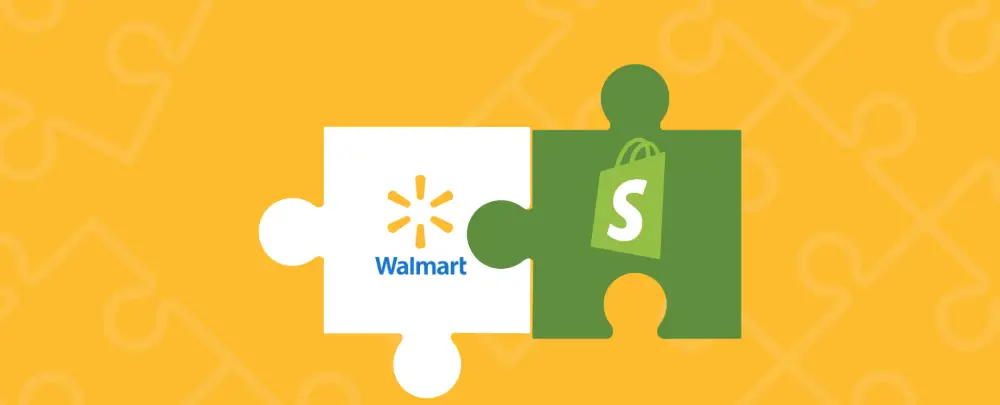 Can You Dropship From Wamart To Shopify?
One of the largest ecommerce platforms, Walmart marketplace, allows dropshipping to Shopify. Walmart is a huge retailer with a huge variety of product listings. It lets you integrate with your Shopify Store using the WALMART INTEGRATION APP.
You find products you want to sell from the catalogs on Walmart's dashboard. Also, make sure the product is in stock. Find the RIGHT SUPPLIERS selling at Walmart.
Using Walmart' drop shipped products, you build a fully functional store. After this, contact the suppliers and confirm the shipping method for ORDER MANAGEMENT.
Dropshipping from Walmart is profitable if you have the skills and expertise. If you don't have any of these, try hiring an agent like Leelinesourcing for success.
Advantages And Disadvantages Of Dropshipping From Walmart To Shopify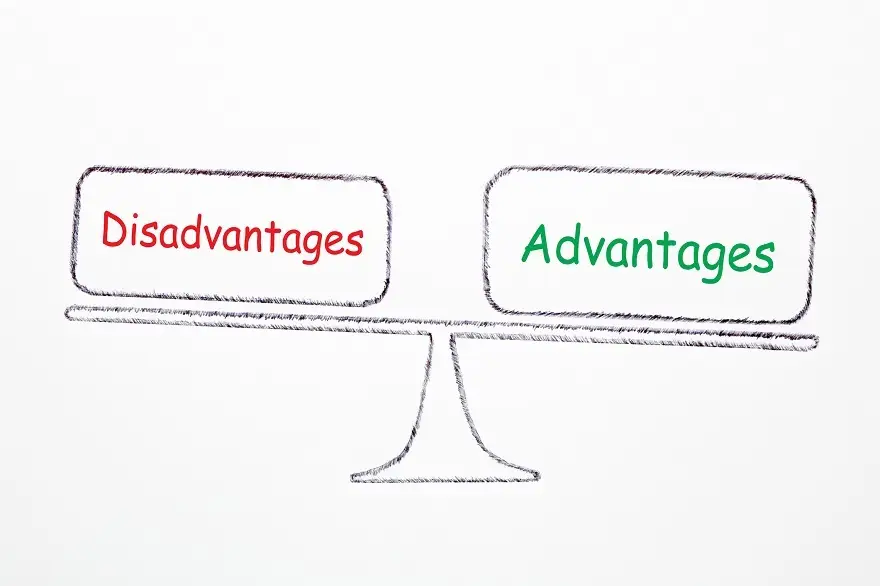 Dropshipping from the Walmart marketplace to Shopify has recently gained some attention. But every dropshipping business comes with some Pros and Cons.
Advantages:
With Walmart Shopify integration, Shopify merchants build unique brands without investments. Walmart introduced its shipping exception feature, letting Shopify sellers Sky-rocket their Ecommerce business.
Walmart offers multiple sales channels with UNLIMITED PRODUCTS. Plus, you also get the product images of their published products.
With the Walmart marketplace app, you customize your Shopify app store. They provide the best possible value to their customers.
Walmart's evergreen strategy attracts customers. There are NO ADDITIONAL CHARGES for client ID registration. Also offering free setting up of accounts.
Disadvantages:
Lengthy registration process
The Walmart marketplace is picky about regulating its Business management process. It takes a few weeks to get approval for dropshipping.
It offers strict policies to regulate Walmart's fulfillment services. If a third-party sells a product at higher prices, it removes it from the Walmart dashboard. Then lowers the profit margins.
How To Sell On Walmart With Shopify?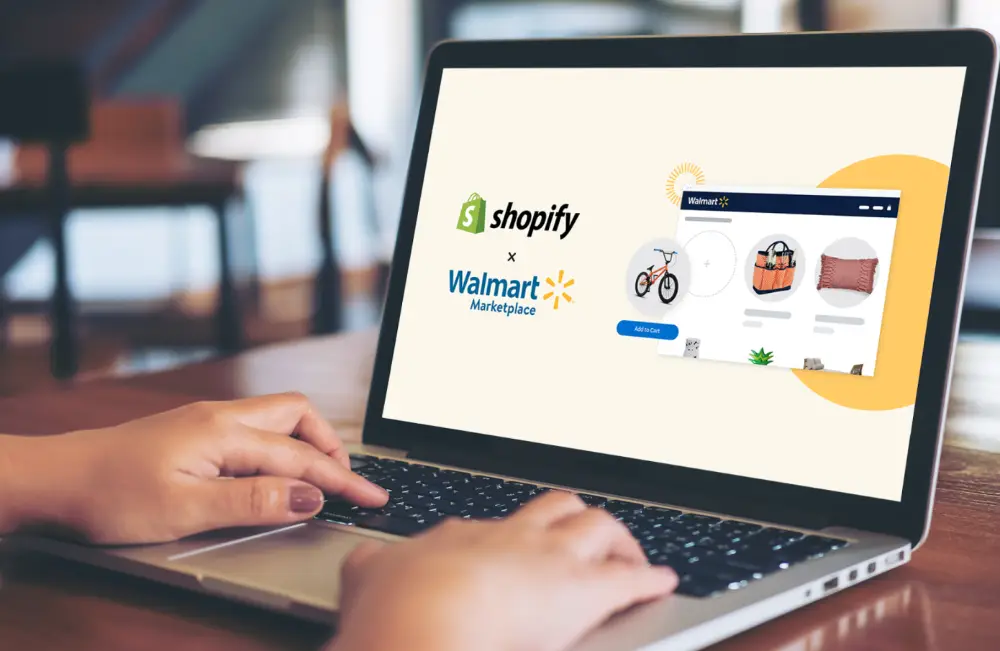 Looking forward to starting your ONLINE STORE?
Consider Walmart to Shopify Dropshipping as your first option. Walmart marketplace integration with Shopify offers you a unique selling experience. Follow this simple and easy-to-understand guide before establishing your business.
Step #1: Get Your Shopify Store Up and Running
You also sell on Walmart, but that wouldn't be Dropshipping. And is not very profitable for a newbie. With Shopify, you make hefty Profits while keeping the risks to a minimum.
Set up your Shopify store before selling, as it increases the MARKET VALUE of your products.
Firstly, go to the install app button on Shopify's web page. After installation, you build your Shopify store using various backend features.
Now upload products from Walmart to your store for selling. You either add products manually or bulk upload products in one go. You also do bulk editing on these listings.
Step #2: Setup Your Walmart Store
Before setting up your Walmart store, keep these few things in mind. They have some requirements for INTERNATIONAL SELLERS that include:
They must have a US entity.
Must contain an international return address.
Have the ability to ship products from US Warehouses.
Should have a valid product identifier.
The sellers who fulfill these requirements have complete access to Walmart's marketplace.
Complete the 5-step registration process by clicking the 'Request to Sell application.'
Once you complete the process, getting approval takes around a couple of weeks.
Step #3: Add Walmart's sales Channel To Your Shopify Store
Open your Shopify store and Add your Walmart Shop URL to it. After the Walmart-Shopify integration, you'll be eligible to automate the Dropshipping process. Now you wait for orders and watch them getting fulfilled automatically.
Step #4: Setup Your Walmart Dashboard Now
Here is the easiest yet most thoughtful step. You must complete the Walmart Dashboard setup to establish a Strong storefront. Fill out the form in the "Profiling Section" to improve the authenticity of your business.
Step #5: Provide Customer-Centric Support
Walmart is strict about its customer-centric approach, so ensure you do the same. As a plus point, use the PROMOTIONAL PRICING strategy to grab the Attention of More Customers.
We can Made Drop Shipping from China Easy
Leeline Sourcing is to help Shopify & small businesses sourcing products from China and build your branded business.
FAQs about Dropshipping From Walmart To Shopify
Is Walmart good for dropshipping?
Walmart is one of the ideal places for dropshipping. You get multiple ways and product categories to drop ship items to your Shopify store. 
What is the minimum for Walmart shipping?
Walmart marketplace has set its 'below order minimum' to $35. If you want to get rid of the shipping cost, ensure the cart size is more than $35. 
Can I have 2 online stores on Shopify?
You surely have control over multiple Shopify stores as you want. But be sure to check your business requirement beforehand. You'll have to register different Shopify accounts for every new store. 
Is Shopify allowing 3rd party sellers?
Shopify allows 3rd party sellers to sell products online at a promotional price. Shopify is itself a 3rd-party selling platform. Anyone with the right expertise sells products through this sales channel.  
What's Next
You know how to start selling online while dropshipping from Walmart to Shopify. Use the Walmart Shopify Integration to make it easier. It may sound easy, but sellers must put in some effort.
Are you afraid you might lose your investment if you do it alone?
Then don't worry; we aren't leaving you on your own!
Contact Leelinesourcing! We use Walmart Shopify integration to find profitable products from trustworthy suppliers.
Do you want a successful import business?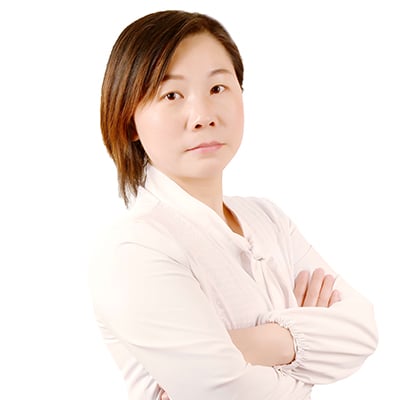 Hey, I'm Sharline, co-founder of LeelineSourcing. We've helped 2000+ customers import from China.
Do you want a better price on product or shipping?
We are sorry that this post was not useful for you!
Let us improve this post!
Tell us how we can improve this post?