Shopify Alternatives
Leelinesourcing helps you in product sourcing on all eCommerce platforms. Outsource your complete sourcing and shipping handling from the supplier to the customer.
Expand your business with our automation features.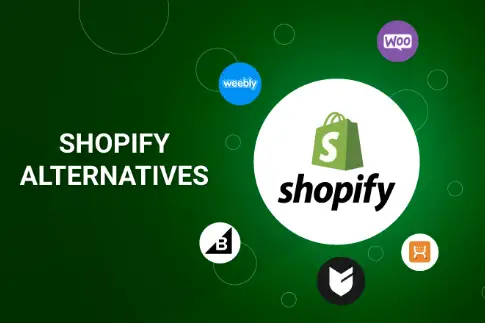 No Risk Free Sourcing No Hidden Fee
You can get Free detailed product quote before order
Is Dropshipping from Shopify Alternatives profitable in 2023
Yes, it is profitable because your platform does not matter the most. Profitability comes with good marketing & product research in Dropshipping. Some people have the finest tools and budgets, but they fail. The only thing that matters is your Product research with Sourcing & marketing strategy.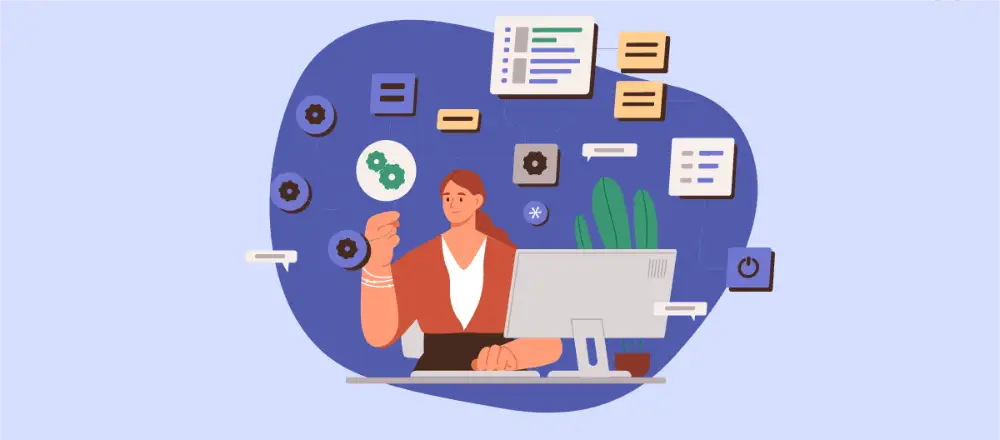 ---
Our Dropshipping Services Include: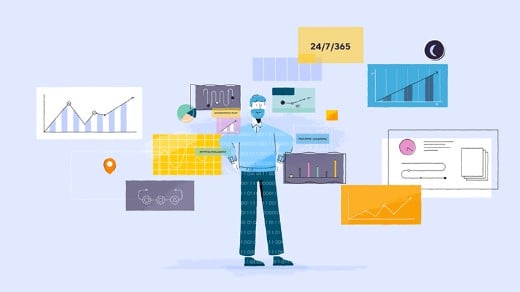 Sourcing Product Suppliers
Receive high-quality product suppliers with a variety of products collection.We shortlist product suppliers and then check their prices and products.
Our agent helps you in negotiation and guides you throughout the sourcing process.
Product Quality Control
We strengthen customer relationships by filtering out damaged and defective items. Keep you safe from bad reviews.
Boosts your listing ranks and sales on marketplaces. You get more control over the supply chain.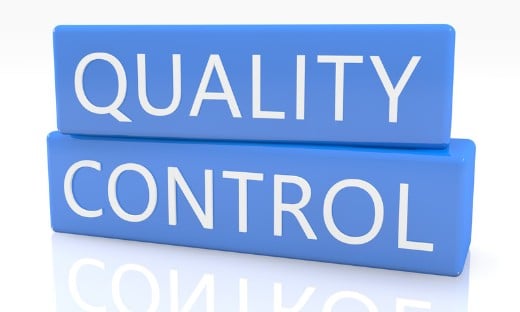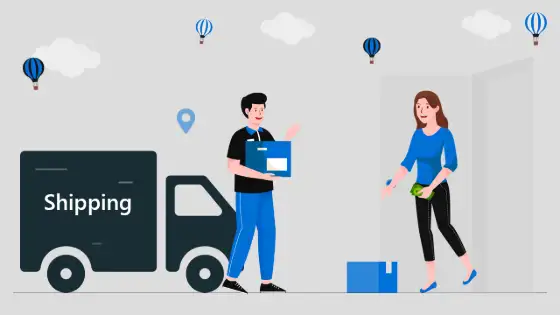 Branded Dropshipping
Your customer receives products in the finest branded look with elegant packaging.
Our design & theme expert helps you with Product listing images for branding. Build a brand with the help of experts.
Private Label & White Label Products
Standout from the vast crowd of competitors with strong product customization. Our design team focuses on every single pain point of the product in development.
Customized products with different color patterns and designs.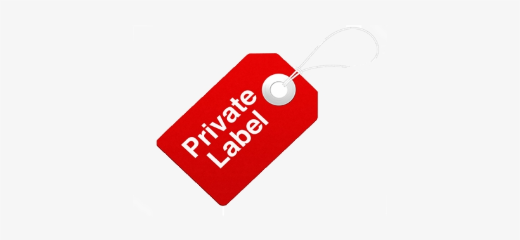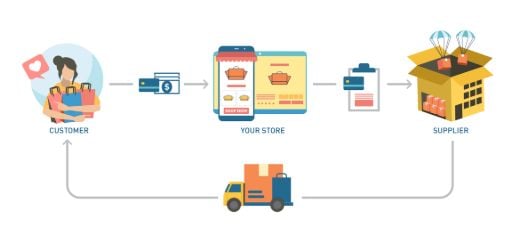 Dropshipping Fulfillment
Multi-carrier shipping option for cheap fulfillment according to your budget. Choose your own carrier with a custom shipping plan and timelines.
You control your fulfillment costs for international shipping.
Why Choose Us?
Real-time Updates
You get real-time tracking & operational updates. AUTOMATE your Shopify business for business expansion globally.
Customized Plans
Make your sourcing plan according to your eCommerce store. Adjust your peak and off-season timelines to save costs. You receive the order with complete inspection & branding.
Transparency
We discuss every single service in the contract with transparency. You won't face any Hidden costs on prep or any other service. Get 30 days of free warehousing in our global storage network.
Hear it from fellow Dropshipper
I was confused while launching my first eCommerce brand and did not have much knowledge. Thanks to Leelinesourcing for guiding me throughout the sourcing and shipping process. I recommend working with them to anyone facing the same sourcing problems.
– Linda, New York
---
Source Your Products and Start Dropshipping
We offer the best price and dropshipping services to help you improve your dropshipping business. View More Products to Dropship
Top 12 Shopify Alternatives For Online Business In 2023
When considering Shopify for shopping, we need to get at the best relevant platform with promising features. It is where we consider a Shopify alternative.
Our ten years of experience have helped customers settle for the best sites like Shopify and open their eCommerce stores. No doubt, Shopify is an excellent platform. What if we get a better alternative to Shopify? Will it not be astonishing to do? It will be! If you are looking for websites like Shopify, this guide is perfect for you.
This article will explore sites like Shopify and highlight their different features.
What is Shopify?
Shopify is a popular eCommerce platform that has its headquarters in Canada. This platform has allowed sellers, retailers, and giant manufacturers to open online stores and sell inventory to their customers. Shopify provides access to expanded features to create an online store.
You can promote your products at Shopify and skyrocket your sales efficiently. It furnishes the latest themes to the sellers to apply in the online store.
Here is how the Shopify platform works.
You have to create an online store.
List your inventory.
Sell the products to your customers.
The customers have access to your inventory quite easily.
Why do you need an alternative to Shopify?
There are many alternatives to Shopify, but the question is why you should look for Shopify competitors. Here are multiple reasons for Shopify alternatives.
Better Access to Inventory
Inventory Access is quite crucial when it comes to choosing the right eCommerce platform. Multiple eCommerce platforms provide different features. So, we must look at Shopify alternatives to explore the best eCommerce platform.
Different eCommerce sites have different traffic. For example, Amazon has millions of active users. It increases the exposure of the eCommerce store.
Ease of Communication with Customers
Not all eCommerce sites are the best in the way of communication. To have the best interactions with the customers is important.
Reasonably Advanced Features
Advanced features like free themes and new tools are possible with different eCommerce platforms.
Shopify alternative
1. WooCommerce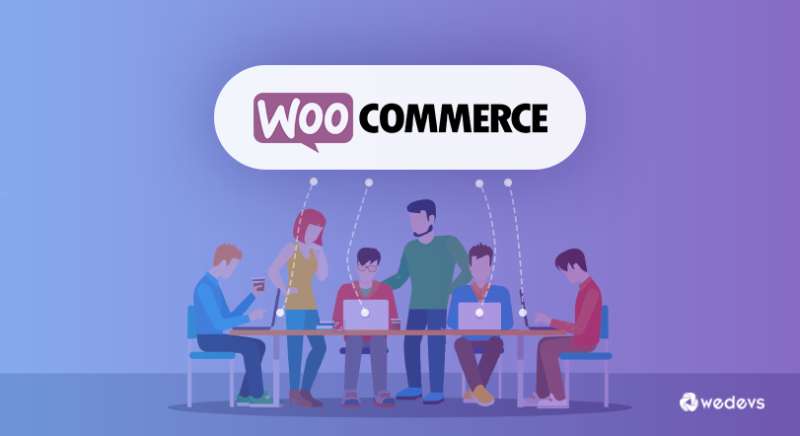 Have you heard of WooCommerce? If not, you might already know WordPress. If it is true, WooCommerce is a WordPress plugin that allows you to design your eCommerce store without essential knowledge of coding and programming.
It is an open source with multiple free templates to design your successful eCommerce store. It emerged as a Shopify alternative in 2011.
Pros
It is an open-source platform that allows better access to multiple features without coding. You can drag and drop the different store features.
Flexible platform. You get access to multiple features without any worries. No CSS or HTML features are available with complete customization.
Complete payment security. Safe payment gateways prevent cyber attacks.
Cons
You can't create your online store without hosted eCommerce solutions or a custom domain.
You not only have to pay for the web host but also the Woocommerce tool.
Pricing
WooCommerce doesn't charge any fee. However, you have to pay for the self-hosted domains for around $15, while the web hosting charges around $7 per month. Moreover, they charge transaction fees of 30 cents per transaction.
2. Wix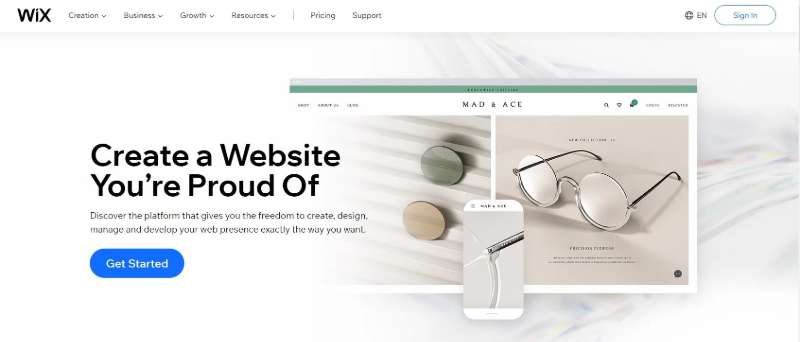 Wix is also an eCommerce solution that allows users to access web features, create an online store, and sell their inventory. They offer free domain access to some users.
In actuality, Wix is an Israeli company that provides cloud services and access to HTML5 for custom store design. Here are more details about the Wix.
Pros
Website speed is high. High website speed helps get ranked in Google and helps the customers browse your stores swiftly with basic eCommerce features.
Wix provides 500+ custom templates facilitating the ease of storing your design without coding knowledge.
Wix has a mobile application. It allows you to communicate with the customers in a better way.
Cons
Wix has a free plan. But there is a con. You can't have complete control over your online store.
eCommerce analytics require a paid plan. You can't get comprehensive analytics on your free plan.
Pricing
Wix has the paid plans. According to their paid plans, you can access premium features for at least $17. In contrast, the maximum plan charges you $35 per month. Depending on your requirements, you can choose any plan.
Looking for the Best China Sourcing Agent?
Leeline Sourcing helps you find factories, get competitive prices, follow up production, ensure quality and deliver products to the door.
3. BigCommerce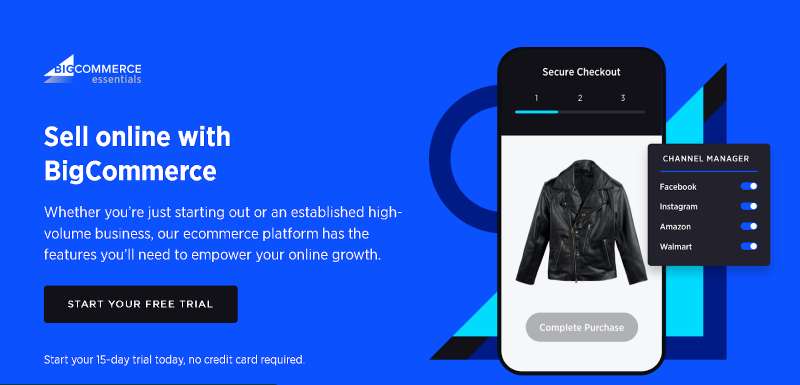 BigCommerce is a SAAS eCommerce platform that contributes to a single feature and all available features. You can get the following:
SEO Tools
Web Hosting Account
Marketing Features
Launched in 2009, BigCommerce is one of the best Shopify alternatives that facilitate sellers with customized stores. Here are the pros and cons of BigCommerce.
Pros
You can get up to 12 free templates to create your own online store and apply them.
Again, it has a drag-and-drop builder to create the store and design it as per your needs. Without coding skills, you are good to go with your Shopify store.
SEO tools availability improves the ranking and, in turn, business exposure at the top. So, you get better features and access to top rankings.
Cons
Pricing is higher compared to its competitors. So, you can cognize this as a serious problem for your business if you are looking for higher returns.
When we compare them with other Shopify alternatives, free themes are less in number.
Pricing
BigCommerce has three different paid plans. The lowest price is $29.90 per month, with sales up to $50K, while the $299.99 is for the Enterprise plan. So, you can choose the free domain under your plan.
4. Sellfy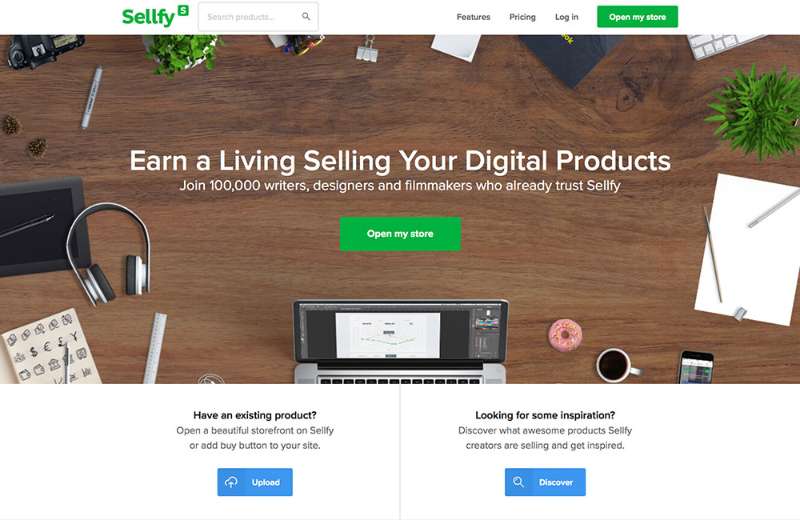 Sellfy is not a small marketplace. Instead, it has over 300K users with access to different product categories such as artwork, eBooks, music, etc. This platform has earned millions of dollars by selling its inventory and working with multiple suppliers.
Moreover, this platform provides a custom storefront and ease-to-use dedicated eCommerce platform.
Pros
They provide access to your selling panel without any fee. You have a 14-day free trial plan to use and check features to ensure whether it is suitable for your business or not.
You can create a successful online store. Do you know how? You get different design features to customize your store as per your desire.
Inventory management is a peculiar feature. Simple management will provide you with an easy control system.
Cons
You get the basic SEO and marketing features. If you are looking for high business exposure, this might not be the right platform.
It is not a good platform for giant sellers and retailers. You improve your online business progress with a basic plan and built-in features.
Pricing
They have a paid plan for your eCommerce stores. $29 per month is not a high price. However, annually they can charge $19 per month. Additional transaction fees are applicable.
5. Magento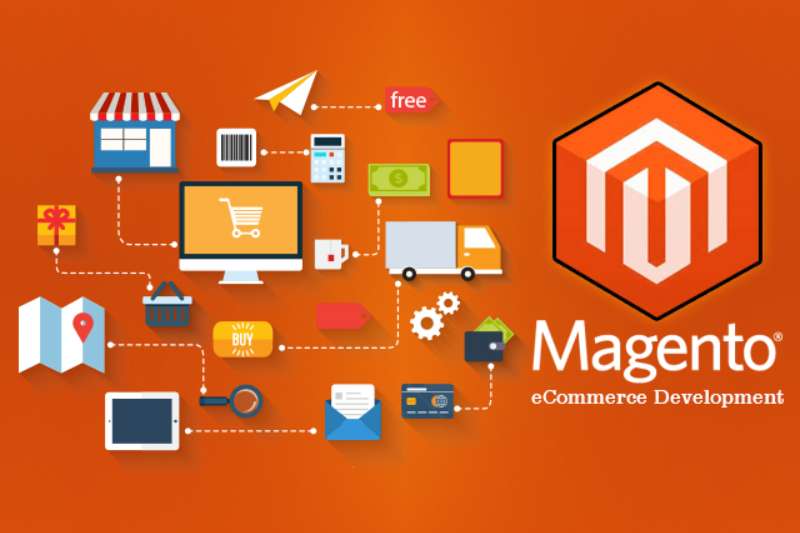 Magento Commerce is one of the best Shopify alternatives; even we can say it is a better platform because it is open-source.
The initial release of this tool was in 2008, making the sellers open their online shops and sell the inventory without any worries.
Pros
Mobile-friendly site. Your store access becomes easier, providing a better system to sell your inventory.
Advanced built-in features make it a top alternative to Shopify. You can add unlimited products and sell them to your customers.
A custom storefront is by far the best thing about this eCommerce site. Moreover, advanced content marketing features can improve your sales.
Cons
The cost is high. Moreover, you have to hire the domains for your business.
It employs a complex architecture. You either have to be a technical expert or have the know-how to use this platform.Another good option is you can work with a Magento eCommerce development agency, they will solve all the technical problems for you." after "You either have to be a technical expert or have the know-how to use this platform
Pricing
There is no definite price for this tool until you know many factors, for example, your business's worth and needs. Its cost starts at $2000 per month, depending on your business requirements.
6. Hostinger Website Builder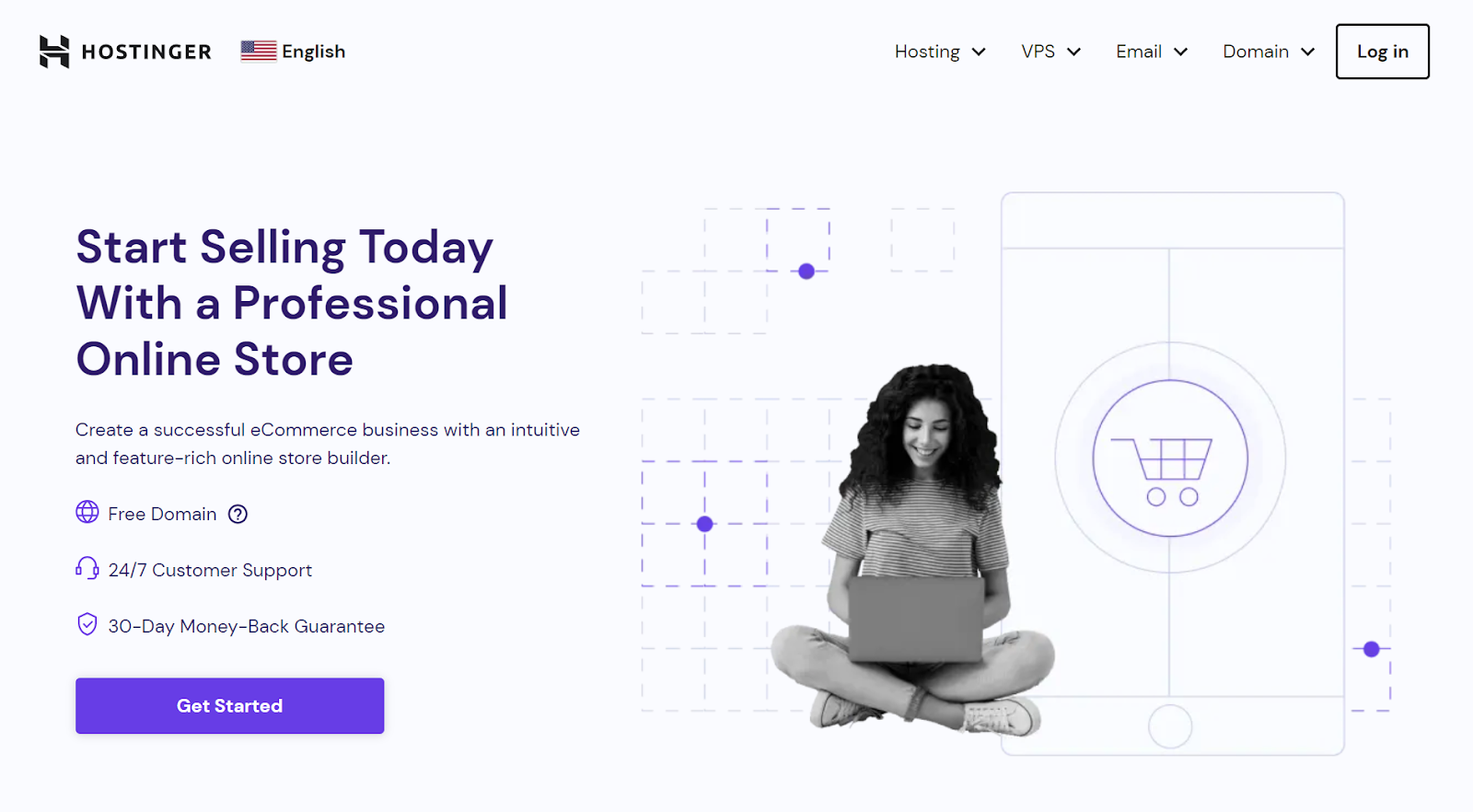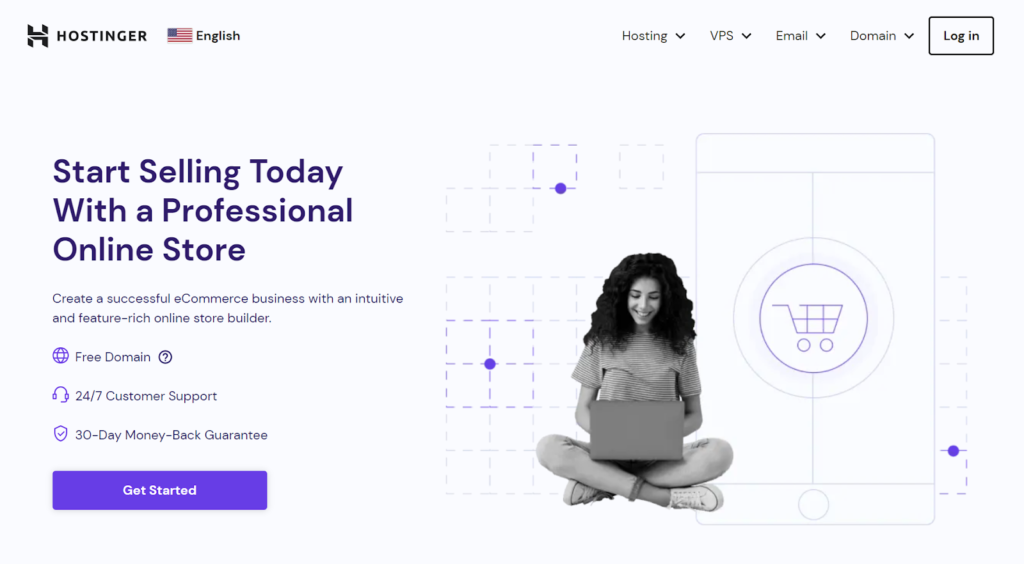 Hostinger Website Builder is an online store builder that lets you create and run an eCommerce site with ease, as it doesn't require any coding or technical knowledge.
With a single subscription, you will get web hosting, a free domain name, eCommerce features, and access to the intuitive drag-and-drop builder.
Here are some pros and cons of Hostinger Website Builder:
Pros
It has an excellent interface and powerful design tools. This gives you better control over how your eCommerce store looks and functions.
The platform charges zero commission fees, so you can sell as much as you want without worrying about any hidden costs.
The built-in security features provide robust protection against various cyber threats. Cloudflare safeguards your website from DDoS attacks, and automatic backups help secure your files and important data.
Cons
Users can only list up to 500 products, which may be insufficient for big resellers or wholesale retailers.
Hostinger doesn't offer phone support, but its experts are available 24/7 through live chat support.
Pricing
Beginners can confidently start their online journey with Hostinger Website Builder by purchasing the Premium Web Hosting plan at $2.99/month. This includes unlimited free SSL certificates and access to more than 20 payment gateways for your eCommerce store.
7. Volusion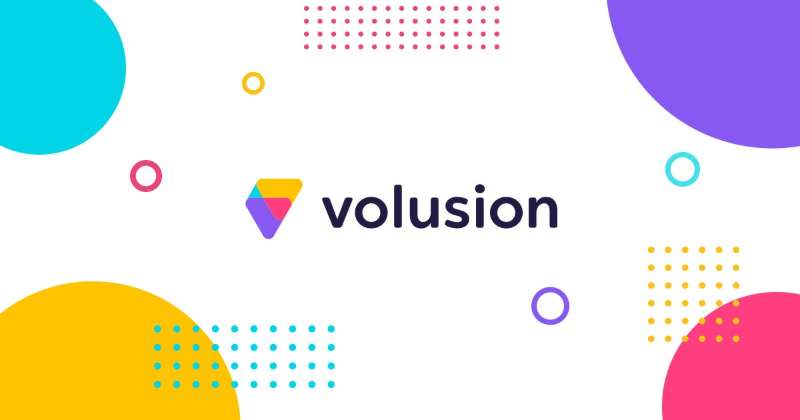 Volusion is an eCommerce site to help sellers create and design their online stores. It provides multiple features such as:
Store Builder
Design
Marketing
Ecommerce
Secure Hosting
Built-in SEO
Free Slideshow
Easy Editor
Customizable storefront designs
Social media sharing and integrations
Email marketing tools
Process returns and refunds
Abandoned cart reports
Third-party integrations
You can check out all these features and apply them in the store. The overall selling process becomes easier and better.
Pros
Ease of use. You get the custom storefront and sell the products without any worries.
300+ templates allow you to create an excellent store and better features per your existing website.
They have made over 186 million orders. That means it is a good idea to start your business because of the high number of traffic and orders.
Cons
The pricing is higher, unlike Shopify and other alternatives that provide low rates.
No doubt they have free templates, but most of their templates are premium. You have to pay for them to use.
Pricing
Pricing plans range from $15 to $135 per month. You can choose the plan and features that best fit your eCommerce business.
Looking to find a reliable Chinese supplier?
As the best China sourcing agent, we help you find factories, get competitive prices, follow up production, ensure quality and deliver products to the door.
8. Squarespace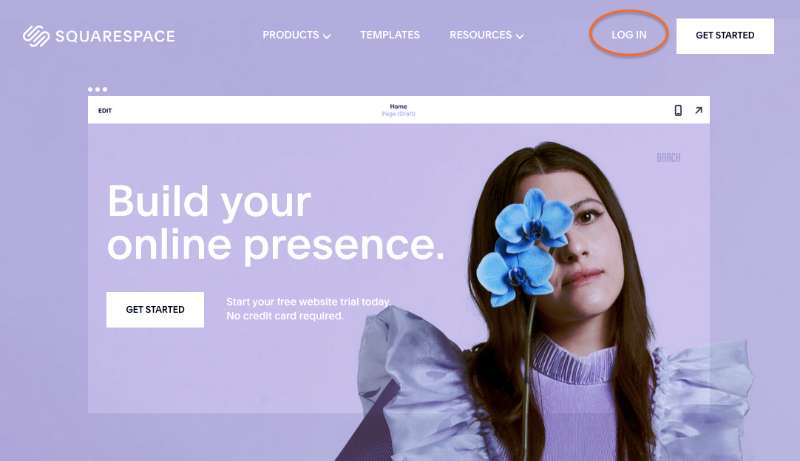 Squarespace is a website builder that provides free templates to users. It has some advanced functionality and provides an all-in-one feature to sellers.
Pros
They have phone support. When you interact with any problem related to your store or hosting, you can instantly contact their customer support and resolve your problem.
140+ templates is a great idea to go with the Square online store.
You have four different mobile apps providing advanced functionality, customer support, and store operation while being on your smartphone.
Cons
It provides basic functionality. So, if you are considering a bigger store, it might not be easy.
Website speed is low. That can potentially decrease the revenue.
Pricing
They charge $23 for a basic store design, while the developed features are accessible for $49. So, you can use the eCommerce functionality as per your business needs. There are no additional transaction fees.
9. Shift4Shop

Gonzalo Gill founded this eCommerce site in 1997 that has:
200+ built-in features
A wide range of free templates
Over 100 supported payment gateways
You get all the advanced tools, including SEO, to design and optimize your storefront.
Pros
Do you live in the US? Great! You get the free plan to use the Shift4Shop for free.
They offer SEO solutions making the rankings better than before.
Unlike other hosted eCommerce solutions, you can easily change the themes anytime.
Cons
Complicated system. Unless you know the advanced features, you will not get the store designed by you.
The paid plan is expensive. That's why it can be a loss to your business if you don't make enough monthly sales.
Pricing
They have three pricing plans. The basic plan charges you $29, while the pro plan charges $229 monthly. For US users, you don't have to pay any membership fee.
10. Weebly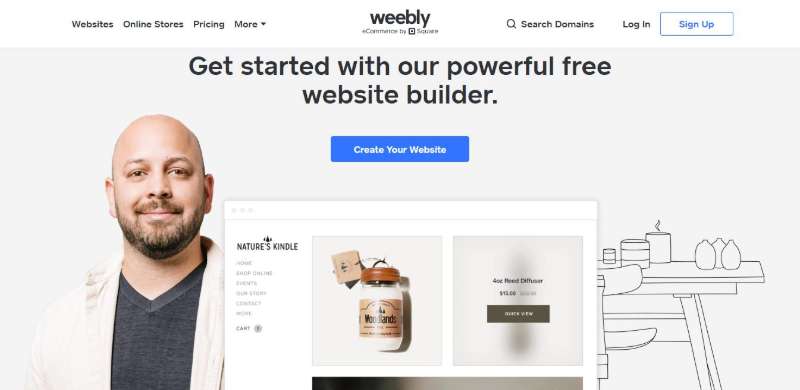 Weebly is another popular website builder with all the functionalities you need for your business. You can explore the details about your store and improve your presence with the right business strategy.
Pros
Website speed is quite high. You can improve your business exposure, apply SEO techniques, and get profitable business.
Their store design is excellent, with an editor that offers all the features on a single platform. You can check out the features, edit them per your needs, and make your store more attractive.
They have third-party apps and mobile apps. You can communicate with your customers through the app.
Cons
Free domains are available on Weebly, but it increases the load and causes many problems among the sellers.
They have third-party apps and mobile apps. You can communicate with your customers through the app.
Pricing
It has two pricing plans. One is with ads and charges $5 per month, while the other charges $12 without ads.
11. PrestaShop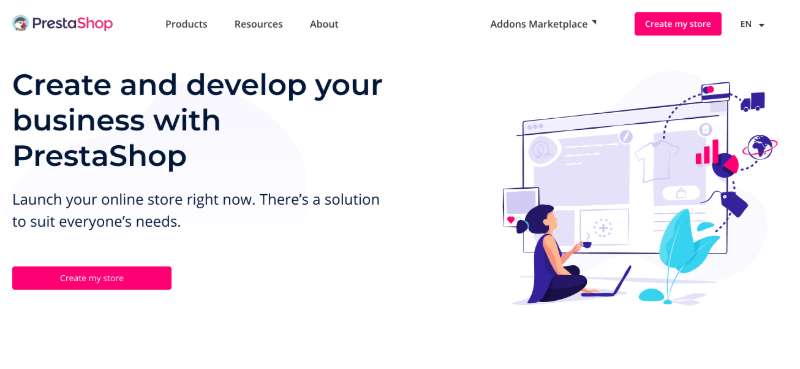 Prestashop is like WordPress or Joomla, which offers the ease of designing the store. With this software, we can build the storefront and design it per our needs. As per estimates, every four, Prestashop designs a storefront for sellers.
Pros
It is open-source. So, you have full control over the customization process. You can design your store and customize it completely.
It is free software. For a fair fee, you can create a store, but the tool is free.
Multiple languages support and currencies make it a favorable platform for selling inventory around the globe.
Cons
It is a bit of a complicated tool. You have to get expertise in this tool before using it.
It doesn't offer all the features for free. Some templates and add-ons are not free. You have to pay for them.
Pricing
Downloading and using Prestashop is free, but the store design and theme determine the total cost. So, you can get ideas by manually using this tool.
12. MemberPress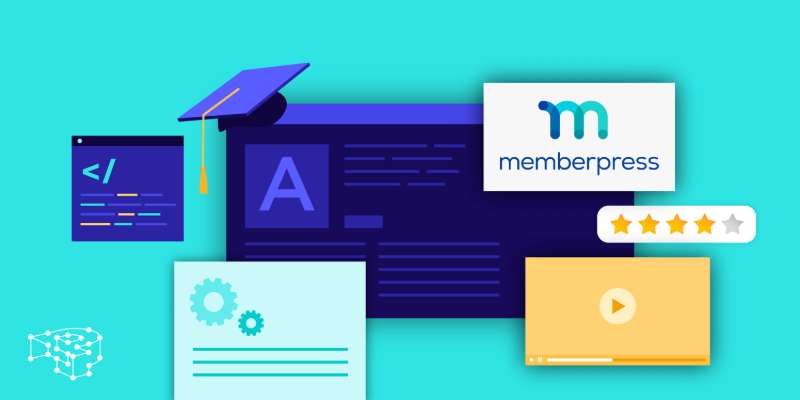 MemberPress is just like Woocommerce— a wordpress plugin that integrates and helps you design the store. It is a powerful tool for creating your storefront and designing premium features. You can check out their multiple tools and optimize your store.
Pros
Good and flexible customer service. Whatever the problem you interact with this software, customer support can resolve it instantly.
Custom features. You can customize your store design, apply different features, and optimize the design.
Integrations with multiple other tools are available, making it easy to use.
Cons
Billing techniques are inconvenient, making it the biggest con of this plugin.
Most wordpress plugins are free, but this WordPress plugin is very expensive compared to others. So, you can choose according to your budget and preferences.
Pricing
Their primary pricing plan charges $179 yearly, while the pro plan charges $399 yearly. In the pro plan, you get access to all the features.
Shopify alternative: Conclusion
We have discussed many Shopify sites. In actuality, when we compare different features like:
Selling price
Website speed
Templates
Store builders
Website Traffic
All these features help us differentiate the tools and provide the best features. Some tools are better than Shopify, while others are not so efficient. Depending on your business requirements, you can decide on the best alternative. Wix, Weebly, and Prestashop are some names of renowned platforms for eCommerce stores with mechanisms like Shopify.
It is better to determine what you need; low prices, high website speed, easy-to-use builder, etc. It becomes effective in choosing the right platform.
FAQs about Shopify Alternatives
1. How do I choose the right Shopify alternative?
Shopify is one of the most popular eCommerce platforms. To find Shopify alternatives, you have to check the pros and cons of the relevant Shopify competitor and compare its features with Shopify. A head-to-head comparison will help you choose the best Shopify alternatives.
2. Which platform is Shopify's biggest competitor?
Wix is the biggest Shopify alternative eCommerce business. It offers drag-and-drop features to the customers to create an online store. Moreover, features like free themes are available, making store design feasible without coding.
3. Is Magento better than Shopify?
Yes. Magento is an open-source eCommerce platform, while Shopify is a self-hosted eCommerce platform. Moreover, Magento has excellent payment processors, while Shopify has payment restrictions. As an eCommerce seller, you can consider Magento better than Shopify.
What's Next
Is it difficult to decide on a better alternative? We have the best solution! List down the features you need, look for in all the alternatives, and choose the one that best fits your needs. That's all you have to do. In the end, you will get all the platforms that would suffice your business requirements.
Do you want to source and sell products on these platforms?
If yes, great! LeeLine Sourcing experts enable your inventory sourcing, shipping, and warehouse storage. Call us to get the free quote right away!
Do you want a successful import business?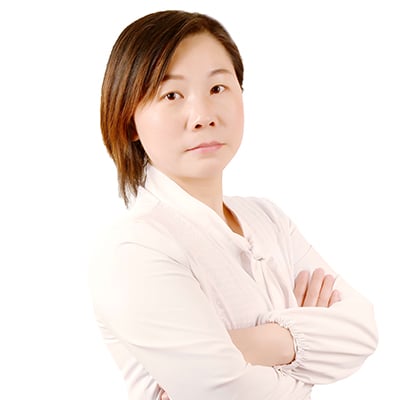 Hey, I'm Sharline, co-founder of LeelineSourcing. We've helped 2000+ customers import from China.
Do you want a better price on product or shipping?
We are sorry that this post was not useful for you!
Let us improve this post!
Tell us how we can improve this post?