Ecwid vs Shopify
Leelinesourcing handles all supply chains of your online store. We offer automation features for both Ecwid & Shopify. COMPLETE shipping & sourcing management from supplier to your customer.
No need to store and even touch inventory. Your customers get top-quality products after inspection.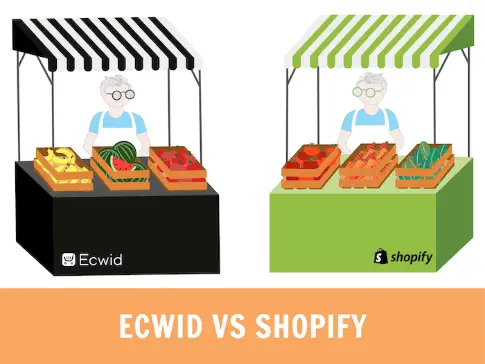 No Risk Free Sourcing No Hidden Fee
You can get Free detailed product quote before order
---
Our Dropshipping Services Include: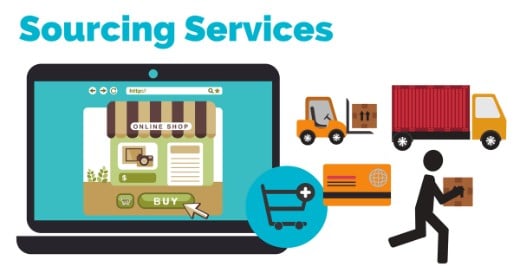 Sourcing Product Suppliers
Access Hot winning dropshipping products for different eCommerce platforms. Get reliable suppliers for your online business.
We help you from Supplier hunting to negotiating the best price. Save money and time!
Product Quality Control
Receive quality products after inspection. We conduct inspections at many points, from manufacturing to before shipping. Filtering out damaged products saves your Ecwid & Shopify stores from bad reviews.
Avoid handling return & refund cases due to bad quality.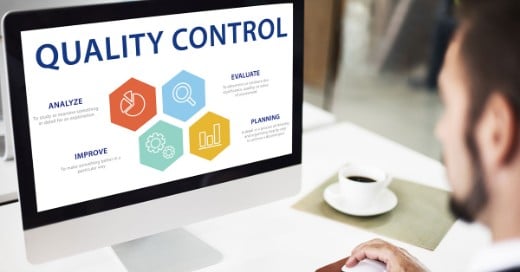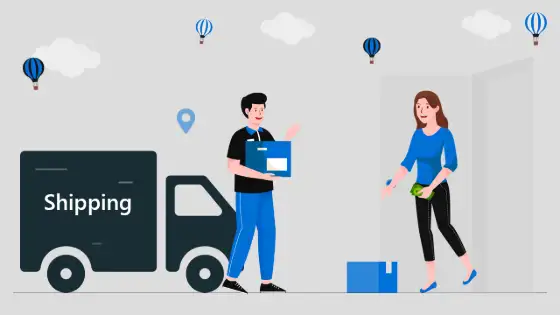 Branded Dropshipping
Build your BRAND without any hassle from scratch. Share your custom branding materials or design them with our team. We add custom labels, banners, and logos to every product before shipping.
Your customer gets products in custom-branded packaging.
Private Label & White Label Products
We help you from sourcing to listing creation. Receive high-end product images for your own online store listings. You get good pricing deals for both Private & White Labeling.
We find you suppliers from local markets with wholesale rates.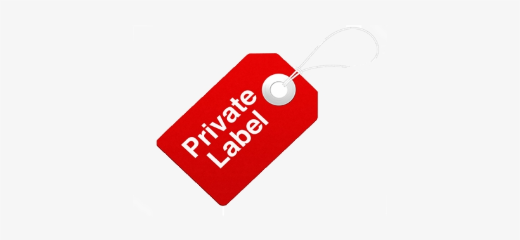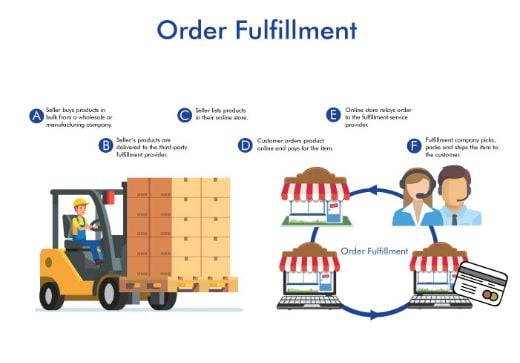 Dropshipping Fulfillment
Ship products directly to your customer's shipping address with packaging. Store your excessive inventory in our international warehouses at cheap rates.
Choose customized solutions with fast shipping and fulfillment. You access many shipping methods for cost adjustment.
Why Choose Us?
Customization
Design your own product with our design experts. We target more customers' pain points while developing. Easy to build a unique connection with customers with customized products.
Inventory Management
Efficient inventory management with barcodes and the latest management software. Our skilled staff inspects your inventory before storing it. Saves you storage costs on defective items.
Automation
Receive real-time order tracking & fulfillment updates. Easier to update them in Ecwid and Shopify. You save more time and invest it in the expansion.
Hear it from fellow Dropshipper
I'm very impressed by Leelinesourcing for handling my sourcing. I got local Chinese suppliers, which was impossible for me. Yet they fill the COMMUNICATION GAP and get me the best deal. I recommend working with Leelinesourcing for sourcing and dropshipping fulfillment.
– Terry, USA
---
Source Your Products and Start Dropshipping
We offer the best price and dropshipping services to help you improve your dropshipping business. View More Products to Dropship
Ecwid vs Shopify: Which One Is Better?
Are you still confused about Ecwid vs Shopify?
If Yes, don't skip this expert's comparison before starting your Shopify Dropshipping. Our dropshipping experts have tried both platforms to build online stores. After reading, You choose the best PLATFORM for your dropshipping with maximum profits.
Shopify has wider exposure. They have hundreds of themes and an active community of developers. They also have many products and data migration apps for drop shipping.
Keep moving and learn more about both platforms before making a final choice.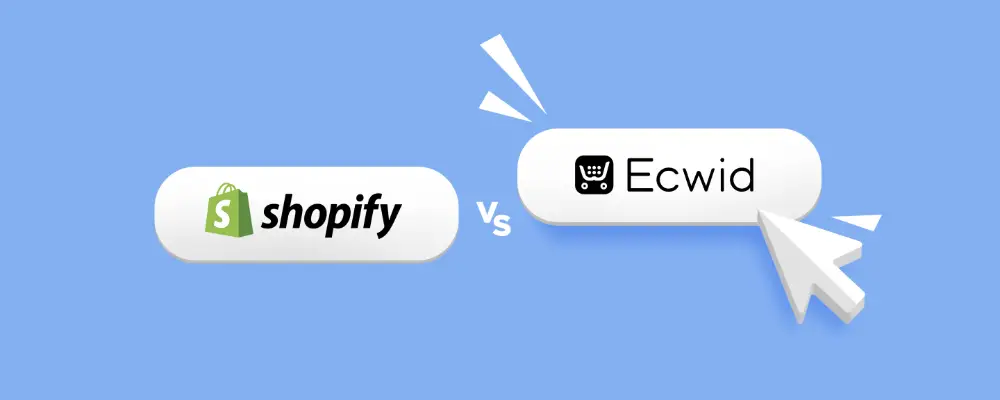 What is Ecwid?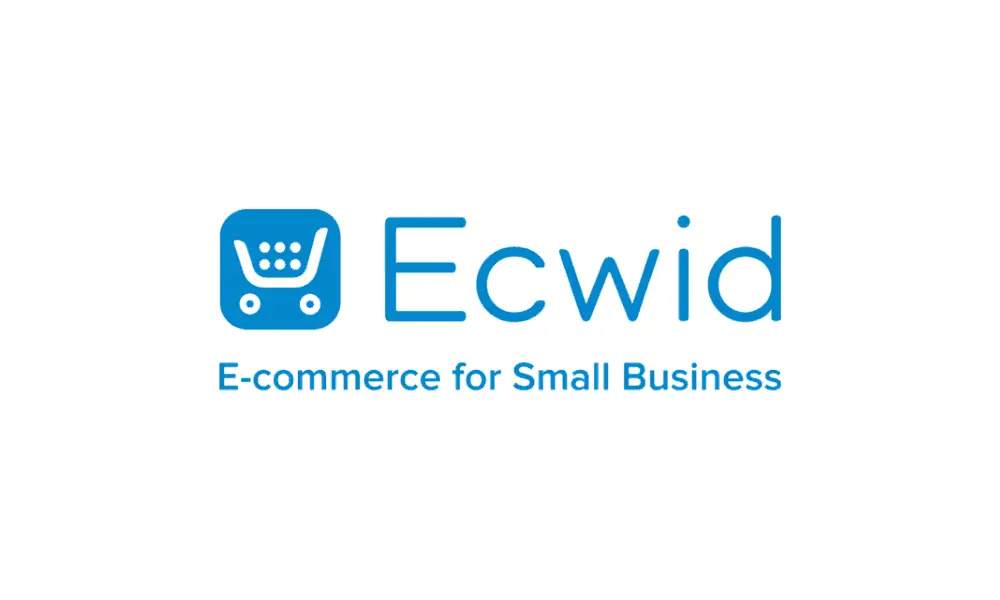 Ecwid is an online store builder that helps in selling online products. You get various features to build your eCommerce store with their plugins. Plugins are the same as the Shopify App directory for automation features.
Their main features are store customization, product & order management, and payment integrations. You also integrate your store with social media & email marketing platforms. Their integrations have saved me a lot of time with automation. You also save yours too!
Pros:
It's very user-friendly, and any beginner can easily handle this. Integrated with existing websites with a simple data migration process. Ecwid instant site builder does not need much knowledge.
Not only this, but they are very affordable and even use their free account. Yet, the free plan has limited features, and you need to upgrade for growth.
Cons:
They lack some advanced eCommerce features that are easily available on other platforms.
What is Shopify?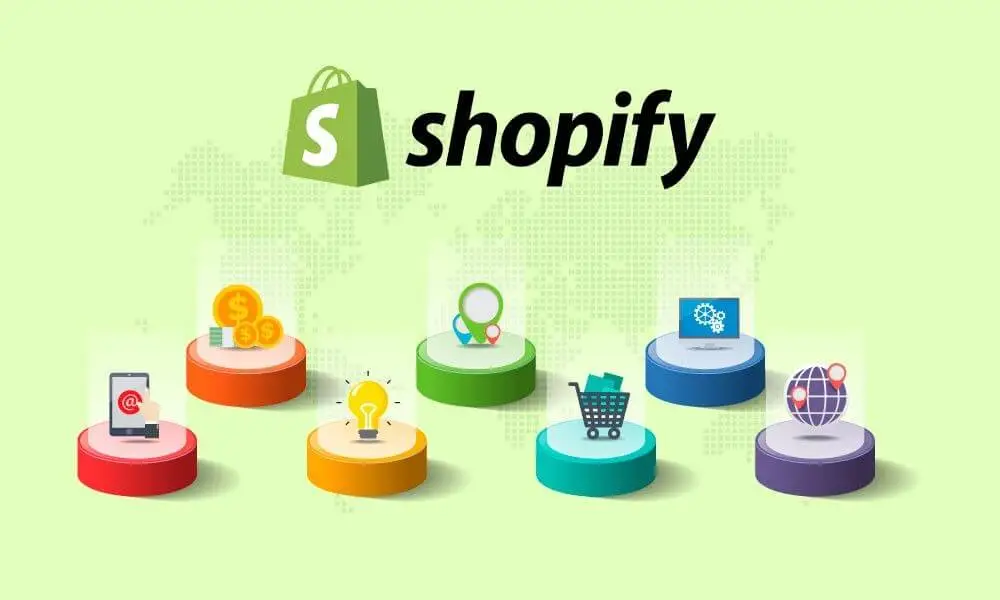 Shopify is the biggest name in eCommerce, especially in Dropshipping. It includes all the advanced features that other platforms offer. Yet they have some different categories while offering features.
For me, their best feature was dropshipping automation. You instantly fulfill your orders with your chosen shipping method in a few clicks. Saves you a lot of time for expansion.
Pros:
Integrate your Shopify store with Aliexpress and other famous Dropshipping platforms. You move your existing website to Shopify. Shopify migration is easy while entering the platform.
Huge app directory for different features for your eCommerce website. Hundreds of themes are available for easy customization. Easy to manage product catalog with relevant apps.
Add your Shopify shipping carrier with different zones for real-time rates. You also add multiple domains to a single website.
Cons:
Shopify does not help you migrate from Shopify to other platforms. Not easy to exit from their platform.
What's the Difference Between Ecwid and Shopify?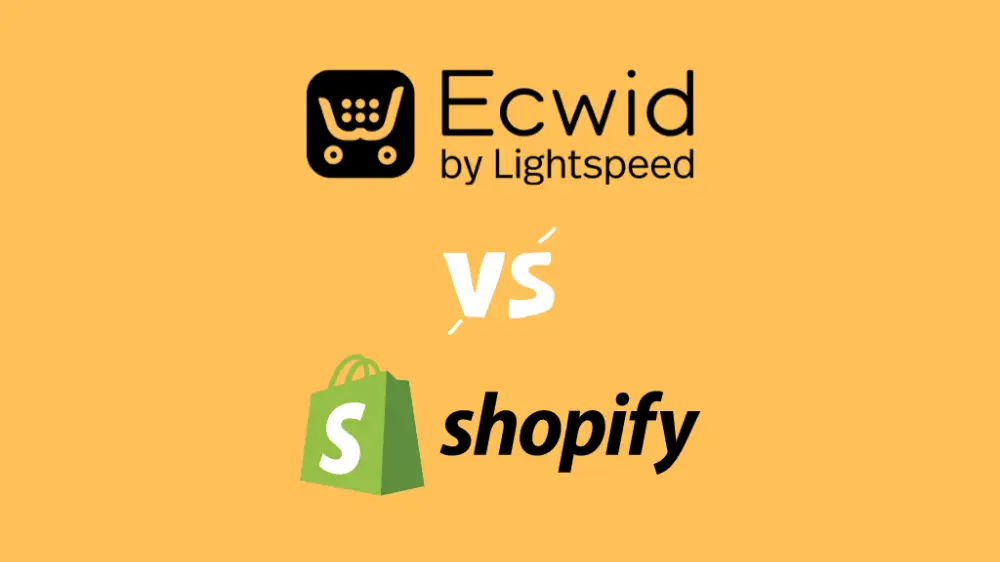 So you decided to start your own website for selling?
Ecwid and Shopify store owners have different priorities with different eCommerce solutions. Look at the Ecwid and a Shopify comparison before choosing any of them.
Pricing and transaction fees
If you want to start on a low budget, then Ecwid pricing is affordable. They offer a free account with very limited features, but it's enough to test their features. Get their venture account at 19.99$ monthly, a lower price than the basic Shopify plan.
You should start with their free account, then upgrade it. Both Shopify and Ecwid have transaction fees, but Shopify also offers a flat fee. Both have many payment gateways, including credit card payments. You add your payment processor with the Ecwid store.
Userfriendly
Ecwid and Shopify are both user-friendly and easy to set up. Build an entire online store with drag-and-drop features without technical knowledge for setup. They Both provide a range of marketing tools for expansion & easy scaling. Visit the Ecwid app market for the Ecwid plugin, like the Shopify app directory. In the Shopify App directory, I found more helpful apps, unlike Ecwid.
Dropshipping automation
Shopify is a bigger name, and it's easy to do dropshipping with a Shopify account. Any Shopify merchant gets free automation software from the Shopify App Store. DSer was a famous app like Oberlo back in the day. Oberlo was a good app; I have fulfilled hundreds of orders in just a few clicks. Yet, the Ecwid store lacks a wide range of dropshipping automation features.
Community support
Shopify has a bigger developer community and support than Ecwid. It takes time to get their response from the Ecwid support team. Shopify has a big developer community to customize any eCommerce widget or theme.
Ecwid vs Shopify: Which One Is Better?
So You have got the full picture. Right?
Well, now you have two choices to build a successful online store. Yet first, decide which type of seller you are.
Are you a small business owner who wants to test things?
If yes, then Ecwid is a good option and does not need much cost to start. You may have fewer customization features, but they have other features. Ecwid's instant site builder helps you to start your eCommerce site in a short time. Set up your online payments system and start selling.
Not only this, but you also get their SEO tools and other features. As you may upgrade to their unlimited plan, you get more features. Free accounts have basic features, so I wouldn't go with a free account if I were in your place.
Such a New second picture.
Are you a Dropshipper with experience and want to scale?
You know my answer. Right?
Shopify is your way. It's way more advanced and has better features than Ecwid. Shopify merchants have better automation than other platforms. Shopify pricing and plans are affordable even though I won't get any free account.
Shopify support is responsive and very helpful. There are many gateways in Shopify payments, so choose according to your needs. It's easy to transfer an existing site from Ecwid to Shopify.
We can Made Drop Shipping from China Easy
Leeline Sourcing is to help Shopify & small businesses sourcing products from China and build your branded business.
FAQs about Ecwid vs Shopify
Is Ecwid good for small businesses?
Ecwid provides more cost-effective solutions than Shopify, starting from 19$ monthly. You also get free account options to start your business. Yet, it comes with very limited features, but it gives you an idea about the whole bigger picture.
What should I not sell on Ecwid?
The free account has limited features & phone support is available on premium plans. Also, Ecwid has fewer automation options if we compare it to Shopify. If you want automation, then Use Shopify with DSer for Aliexpress dropshipping. 
How much are Shopify selling fees?
Shopify has two primary fees one is through pricing plans, and the second is transaction fees. Transaction fees range from 30 cents per transaction to 2.5% in the advanced plan. Paypal has extra processing and transaction fees that are around 3%. 
Does Ecwid calculate shipping?
Ecwid enables real-time shipping rate calculations with shipping carriers' integration. You present various shipping options for customers. The system then calculates shipping charges based on the chosen method automatically.
What's Next
In Dropshipping, the only thing that matters is sales and customer response. If your customers get bad quality products with late shipping means low sales. It's difficult to avoid low-quality products in Dropshipping. Yet most suppliers offer slow shipping on standard shipping.
How to avoid low-quality products and get fast shipping?
Leelinesourcing inspects every product before shipping. Contact us to discuss your Dropshipping order volumes.
Do you want a successful import business?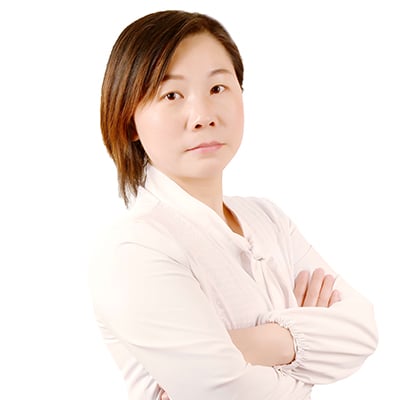 Hey, I'm Sharline, co-founder of LeelineSourcing. We've helped 2000+ customers import from China.
Do you want a better price on product or shipping?
We are sorry that this post was not useful for you!
Let us improve this post!
Tell us how we can improve this post?