WordPress Vs Shopify
Leelinesourcing handles your supply chain of both WordPress & Shopify stores. You get Store integrations with complete sourcing handling.
Receive order & tracking updates to optimize your operations. Scale your online store without depending on marketplaces.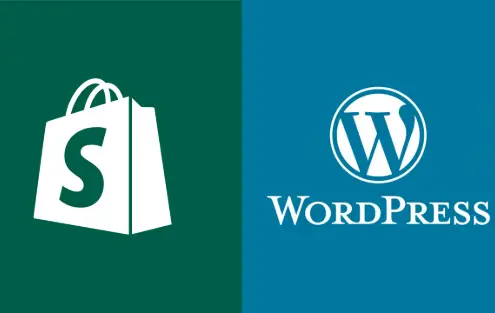 Top 1 Dropshipping Agent in China
With 10 years of experience in china dropshipping business
No Risk Free Sourcing No Hidden Fee
You can get Free detailed product quote before order
Trusted by over 2000 Customers
Leeline is your trusted dropshipping business partner in china
---
Our Dropshipping Services Include: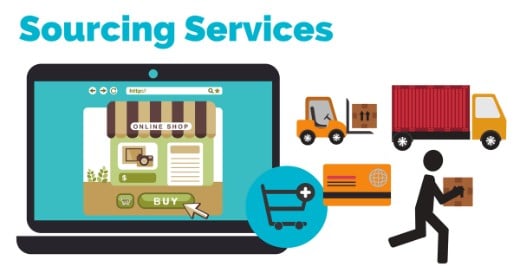 Sourcing Product Suppliers
Access our thousands of local dropshipping suppliers Network for the best sourcing prices. Build your online brand with quality suppliers. No need to worry about prices with our negotiation.
We ensure the best prices with our market research analysis.
Product Quality Control
Your customers enjoy the best quality products with our DETAILED inspection. Our skilled staff performs site production audits to achieve the best quality products.
We check products after production. You avoid your brand's reputation damage.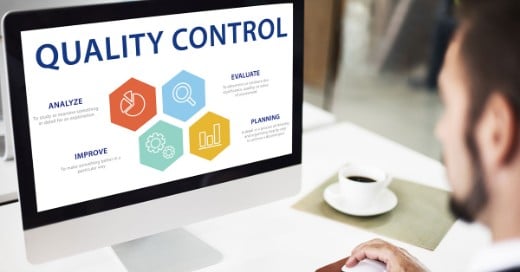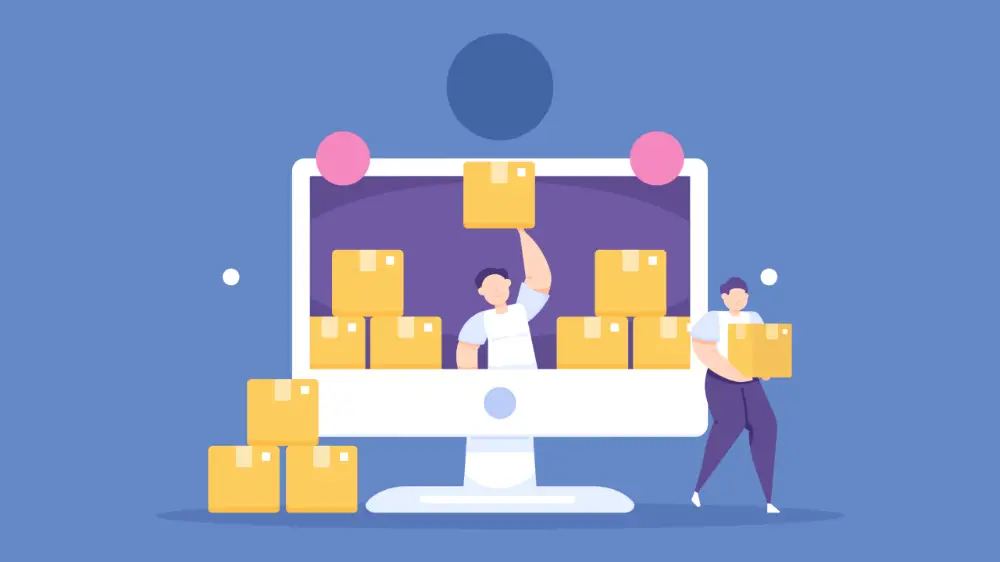 Branded Dropshipping
Adjust your product's packaging with the store's theme through us! We add elegant packaging with different colors & design patterns. Easier to build a branded product IMPRESSION on your customers.
You get High-end packaging & with custom banners/logos.
Private Label & White Label Products
Build a private labeling brand with customized products. We focus on every part of brand building, from customization to Listing creation.
You receive high-quality lifestyle product images for both Shopify & WordPress sites.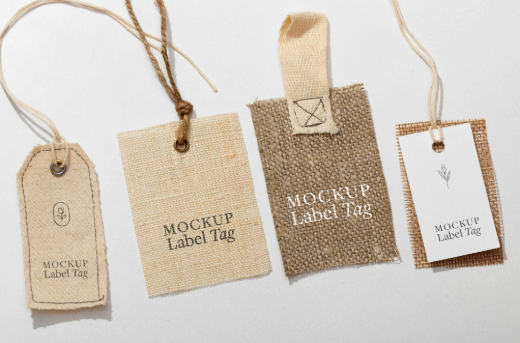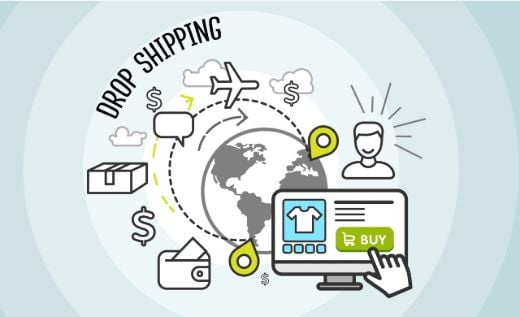 Dropshipping Fulfillment
Huge Drop Shipping fulfillment network with easy integration. You get instant tracking & fulfillment updates for automation. Update your tracking ID in-store and be tension free.
Global network with many shipping zones to serve international customers easily.
Why Choose Us?
Multi-carrier Shipping
Access many shipping zones with international shipping carriers. Choose carriers with the best tracking services according to your budget. Easier to adjust your shipping costs.
Customization
Design your own product with our customization expert. Target more customers' pain points and create a loyal audience. Crush your competition with unique customized products.
Local Suppliers
We have deep access to Local Chinese markets in different regions. You save an extra 20% to 40% in your sourcing prices. More profit margins with local suppliers.
Hear it from fellow Dropshipper
I have been working with Leelinesourcing for years, and they have never let me down. I'm satisfied with their branding and inspection. Impressed by their professionalism. I recommend working with them for every new WordPress & Shopify seller.
– Austin, USA
---
Source Your Products and Start Dropshipping
We offer the best price and dropshipping services to help you improve your dropshipping business. View More Products to Dropship
WordPress Vs Shopify: Which Is Better For Your eCommerce Business?
Choosing between WordPress vs. Shopify is not as challenging as you think. These popular platforms are helpful website builders, but we've discovered their differences for you. Shopify is more beginner-friendly, while WordPress is more scalable and great for experienced users.
With decades of sourcing experience, we've dealt with hundreds of cases regarding eCommerce websites. This article will share the pros and cons of both e-Commerce platform builders.
It will help you decide which platform to use in building your own online store. Let's get started!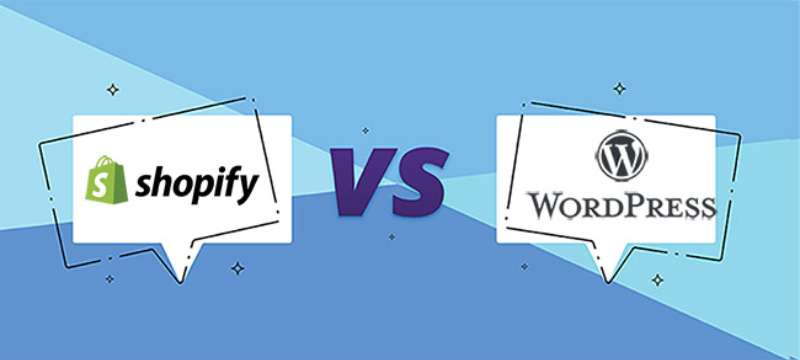 Shopify vs. WordPress: Overview
During the COVID-19 pandemic, most sellers focused on online business to maintain their sales. Despite selling on 3rd party platforms such as Amazon, some sellers decide to build their exclusive websites instead.
Building your website is a pretty good investment in the long run. Owners can have complete control over their business growth. Also, corporate identity can be shined out throughout the theme and design of the website.
However, not every seller knows about coding. So then, how can sellers build their websites from scratch? Here's where WordPress and Shopify come into the loop.
They are both powerful and mature platforms for developing an independent e-commerce business. They have created countless successful e-commerce brands.
WordPress – What is it?
WordPress is the world's most popular website-building solution. It also allows for building an e-commerce platform with many plug-ins. WooCommerce is the main plugin that works with WordPress e-commerce. You can use the plug-ins to enhance and customize the website's functionalities.
Shopify – What is it?
Founded in 2006, Shopify is the pioneer in building customized e-commerce online stores. It can support third-party platform development tools. The tools or plugins used in Shopify are named "apps." Also, it provides e-commerce services to 175 countries around the world.
WordPress vs. Shopify: Pros and Cons
When comparing Shopify vs. WordPress, there are many things to consider. From ease of use to customer support, user experience needs to be maintained in the long term. However, the cost of the software is a vital factor for a business.
For a better view, we summarize the pros and cons of WordPress and Shopify:
WordPress

Pros:
Free
Allows to add unlimited products and product attributes
Works with all devices
It comes with a variety of easy-to-use customization options
It provides an intuitive interface that you can manage without any coding skills
Cons:
You need to pay if you are buying web hosting
Even though the WordPress plugin is free, it can be expensive to set up the WordPress site.
The plugins might be outdated and malfunction upon version update of WordPress
Shopify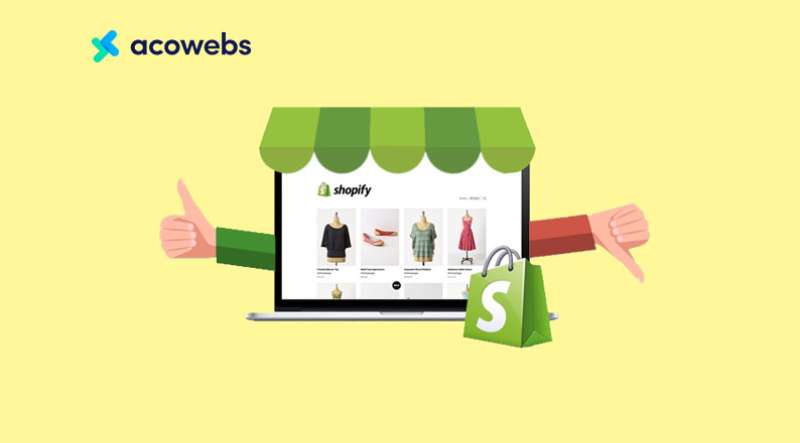 Pros:
Provides professional and beautiful templates
Full-featured APP marketplace
Provide 24/7 online customer service support
Provide stable and secure servers
Compatible with multi-channel sales
Cons:
Charges 0.5%-2% of transaction fees
It will bill you the paid APP fees monthly
Lack of multilingual support
Looking for the Best China Sourcing Agent?
Leeline Sourcing helps you find factories, get competitive prices, follow up production, ensure quality and deliver products to the door.
Which is Easier to Use?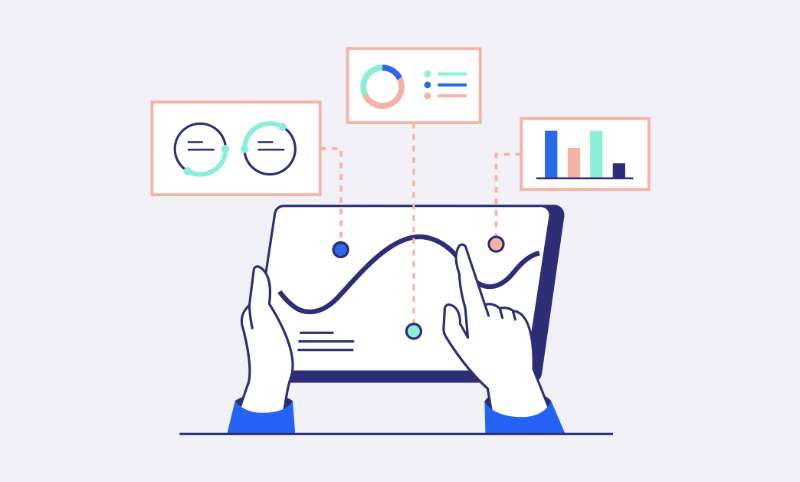 Shopify is a ready-made platform. You can bundle your domain name with your website, which is very simple. But WordPress is more complicated as you need to buy your own web server and domain name.
In the initial stage, the Shopify store is much easier to build. Here are some features in Shopify that ease usage:
Shopify
Free Guide Provided
Shopify has excellent features and integrates with a few providers. In addition, it has a free guide to help you get started. So you can start your eCommerce business on Shopify easily.
Easy to Find and Use App
Shopify's exclusive app is easier to find in the Shopify App store. Installing a Shopify App is very simple. After receiving the order, users can submit the order to the supplier automatically or manually.
Lower Possibility of Encountering Bugs
The probability of multiple apps conflicting with each other is relatively small. Hence, you have a smaller chance of facing bug problems using the Shopify apps.
Shopify is a one-stop, all-inclusive e-commerce platform. In contrast, WordPress is powerful in providing unlimited additional services.
WordPress
WordPress is relatively complicated as it is an open-source content management system (CMS). You'll need to install the WordPress software to your web hosting to use it. 
Yet, anyone with a non-IT background can master it. There is no programming required to build the website. It might be even better if you can overcome some website-building hurdles.
Who Wins in Usability?
In this aspect, the Shopify store would be the winner as it is beginners friendly. In addition, it provides you with a free guide and has fewer bugs.
Which Has the Lower Pricing?
Shopify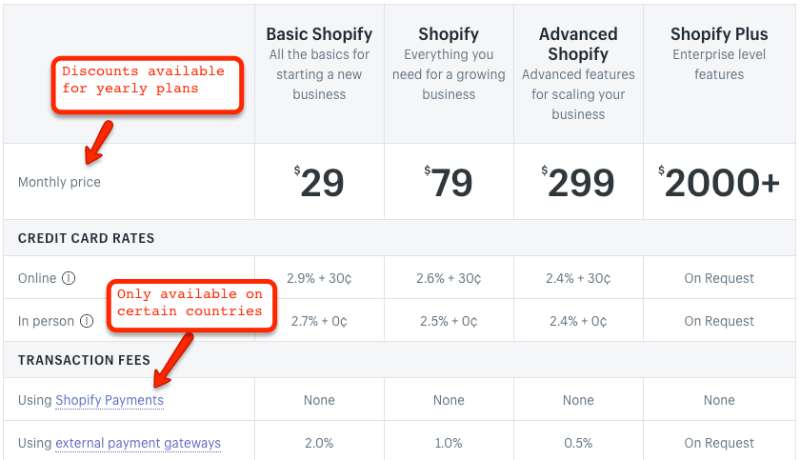 There are 5 Shopify pricing plans to choose from:
It has everything you need to start a new business for $29/month.
This Shopify plan provides the whole Shopify experience for $79/month.
It has the latest features for expanding your business for $299/month.
It has an easy no-code setup and is perfect for sharing products across social media. The cost is $5/month.
It is suitable for high-volume businesses for $2,000/month.
You can also try out most Shopify features after purchasing a 14-days free trial.
To fully understand how much you're paying for a Shopify plan, you need to look closely at the number of products and features that come with Shopify. After all, you need a storefront and hosting provider to manage unlimited products easily.
As with most website-building tools, the number of features you get on any given plan will depend on what you're paying for. For example, the starter plan allows you to add a Shopify "Buy" button to your website and sell through Facebook – but no standalone store. On the other hand, a dedicated e-commerce platform is only available in the basic Shopify plan and above.
The Shopify pricing is relatively affordable to build an eCommerce site, mainly if you stick with the lower tiers. However, the highest tier costs incredibly high, too.
WordPress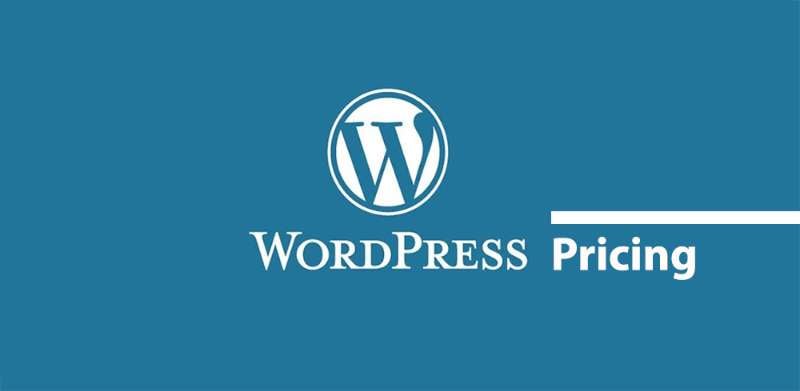 Next, let's look at WordPress.
Different from Shopify, WordPress is an open-source site. It is free, but you must pay for WordPress hosting, SSL certificate, domain name, and others. WordPress websites can be a lot cheaper than $29 to get started. Also, depending on your plugins, you may have to pay additional fees.
Here are some estimated fees for reference:
The encryption fee for the website (SSL certificate) is $7-10/month
The WordPress hosting fee is $29/month (personal) and $99/month (commercial).
Plug-in kits cost between $49 and $249.
Who Wins in Pricing?
The cost of the WordPress sites is significantly lower than that of the Shopify sites.
Which Has a Better Templates Design?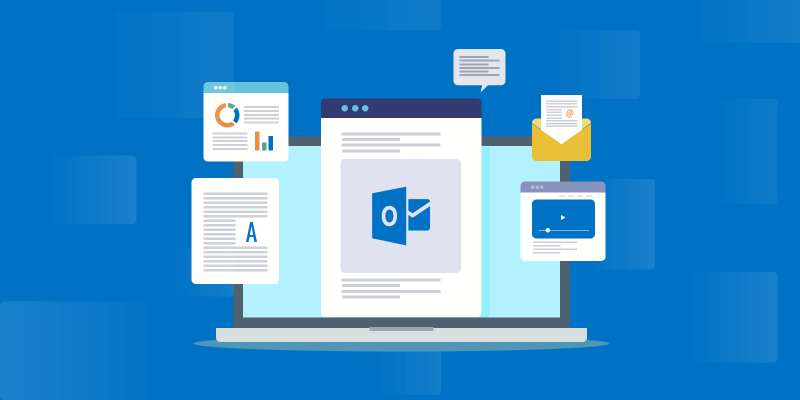 Anyone who has visited a shoddy website in the past and immediately hit the back button will know that good looks are critical to business success.
These are all ways Shopify and WordPress offer you to improve the look of your website. Free themes are the easiest way to start upgrading your online business storefront. Shopify provides a set of elegant Shopify themes with free and premium options to suit every need.
All these templates are professionally designed and easy to edit. What's more, as you'd expect from any website builder these days, these models are also responsive for mobile users.
Number of Templates
The Shopify platform's templates are fewer than the WordPress site. WordPress is the world's most popular CMS (Content Management System). It has a massive number of users. Thus, many developers and designers are making templates for it. There are thousands of options to choose from.
However, not every template you can get for WordPress is suitable for your e-commerce site. You can spend days searching for options to find WordPress themes. You must ensure that your WordPress theme can still work with the WooCommerce plugin, social media tools, and other tools.
Technical Knowledge
It's also worth noting that Shopify is designed for non-technical users. When it comes to customization options, WordPress is the winner in any battle between Shopify vs. WordPress.
Theme/Template Pricing
WordPress: The theme price is generally between $29 and $79, a one-time fee. Plenty of free templates with high quality are also available.
Shopify: One-time price of $180. There are some free beautiful templates too.
Who Wins in Designs?
As designs are subjective, it's hard to tell who is the winner. But, we would think the WordPress website is slightly better. Users have a better chance of finding a nice template from various options.
Which is Better for Blogging and Email Marketing?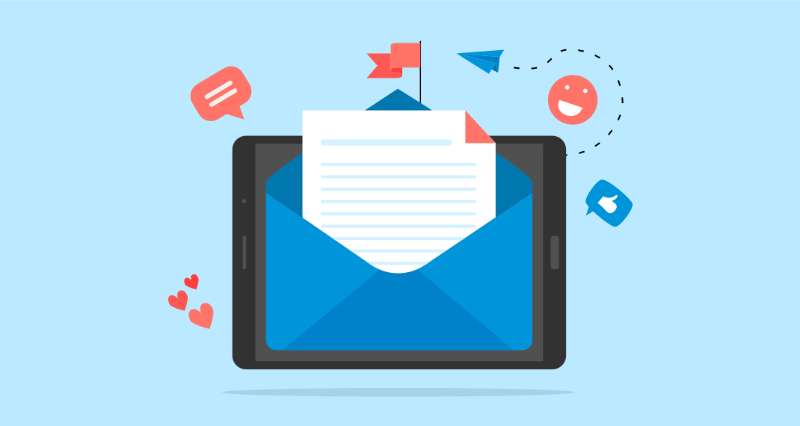 Blogging
Blogging is an essential part of an e-commerce marketing strategy. Some sellers invest in advertising platforms such as Google Ads or Facebook Ads to promote their websites. Creating a blog is a cost-free approach to increasing website traffic.
Shopify
Shopify's own blogging platform functionality is very limited and simple. It can only satisfy basic blog article writing. Changing of blogging format and style in Shopify requires coding. Also, you will need to pay extra for plugins like Growave and Shogun for more powerful features.
WordPress
To build a blog in WordPress, users must buy the hosting space themselves. So, you're in control of the operation of the entire blogging system. The blogs created will not be affected if your WordPress online store is blocked.
Email Marketing
Email marketing is a powerful approach to e-commerce marketing strategy. Let's take a look at basic email marketing steps:
Step 1:
Detect the customer's abandoned cart. Then, send an email reminding them to check out.
Step 2:
Provide a discount code. You can give a discount code when the customer still has not placed an order after the first reminder.
Step 3:
Send another email to remind the user to checkout with the discount code after a few days.
Upon repetitive reminders you sent, the possibility of buyers proceeding to purchase increases. Also, e-newsletters with ongoing sales can be drafted and sent to customers via email. However, if you blast emails over a certain amount in a day, the emails will be recognized as spam. Thus, some 3rd party email marketing platforms are available on both eCommerce platforms.
Shopify
Shopify has a built-in email marketing feature. You can use Shopify Email to create email marketing campaigns inside the Shopify interface. It is convenient for users as they can directly manage emails in Shopify. Moreover, the pricing is reasonable for massive traffic of email blasting.
WordPress
In contrast, WordPress does not have built-in email marketing software. Yet, it supports a variety of powerful plugins, such as Sendinblue and MailPoet. Moreover, these plugins are free to use. With the help of email marketing plugins, sellers can get help with automation, business analysis, and more.
Who Wins in Blogging and Email Marketing?
The WordPress website performs better in blogging. Shopify has the advantage of a built-in email marketing platform for easier management.
Looking to find a reliable Chinese supplier?
As the best China sourcing agent, we help you find factories, get competitive prices, follow up production, ensure quality and deliver products to the door.
Which Has the Best SEO Tools?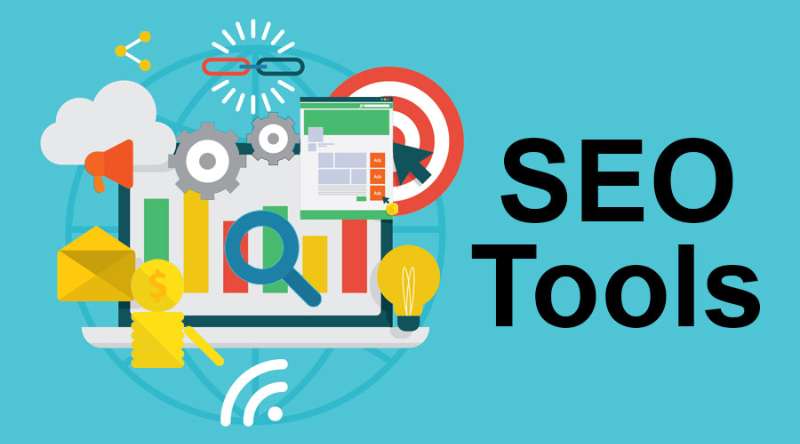 Search engine optimization (SEO) is essential to running any business website smoothly. Have you ever searched for some keywords in a search engine such as Google or Yahoo? SEO is related to the ranking of search results.
After all, if you're not well-known in search results, you will be in trouble regarding sales and traffic. While you can use paid advertising to boost sales, SEO is often the easiest way to maintain results in the long term.
Let's explore how WordPress and Shopify SEO features work.
WordPress
WordPress is a company that offers excellent SEO options. You can use many SEO plugins, and most of them are free. Yoast is a popular tool that provides an in-depth website content analysis from an SEO perspective.
Additionally, WordPress is also better at creating concise URLs for your website. Thus, you can prevent duplicated content. Finally, because it is open source, it has many advantages in customization.
Shopify
Shopify offers basic SEO services, and advanced plugins will require extra charges. Shopify provides free SSL certificates to prove the site is secure. Site security is one of the considerations of the search results ranking.
Who Wins in SEO Tools?
WordPress is the leader of the content platform, so its SEO has a unique advantage. In short, WordPress optimization tools are better than Shopify.
Which Has More Moblie Apps and Plugins?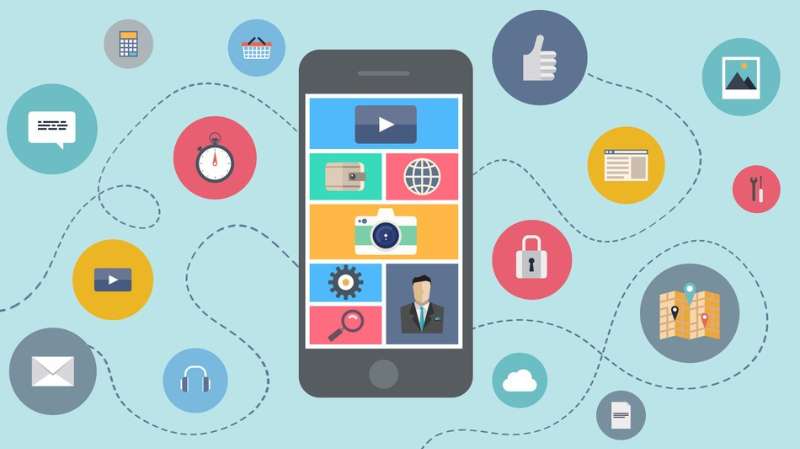 Mobile Apps
Both Shopify and WordPress provide mobile applications for website management. Users can download the app from Google Play Store and Apple App Store. Below are some features of the mobile apps:
Shopify Mobile Apps
The Shopify app has lightning-speed browsing that provides an excellent user experience.
Simple and Easy Management
Sellers can manage products in-app, such as photo uploads and editing product details.
View Live Sales and Real-Time Website Traffic
Besides live sales and traffic tracking, sellers can also manage orders from their phones.
WordPress Mobile Apps: WooCommerce
The WordPress store allows you to collect payments using its mobile apps.
Receive Store Notifications
You can get notifications about new orders and user reviews from the WordPress apps.
ECommerce Plugin
In terms of the richness of eCommerce plugins, both are fantastic. We can say that it can meet most of your needs. But judging from the number of plug-ins, WordPress surpasses Shopify. You can solve the same problem with over 55,000 free or paid WordPress plugins. Examples of WordPress Plugins are All in One SEO, WP Rocket, and MonsterInsights.

For Shopify, most of the mainstream plug-ins have a monthly fee. It has about 3,100 plugins as of mid-2019. Examples of Shopify plugins are Wishlist Plus, Plug in SEO, and Free Trust Badge.
Who Wins?
Mobile Apps: Shopify has complete eCommerce functionality in mobile apps. The WooCommerce app is still in development.
Plugins: Considering the cardinality and number of eCommerce plugins, WordPress wins.
Which Gets More Customer Support?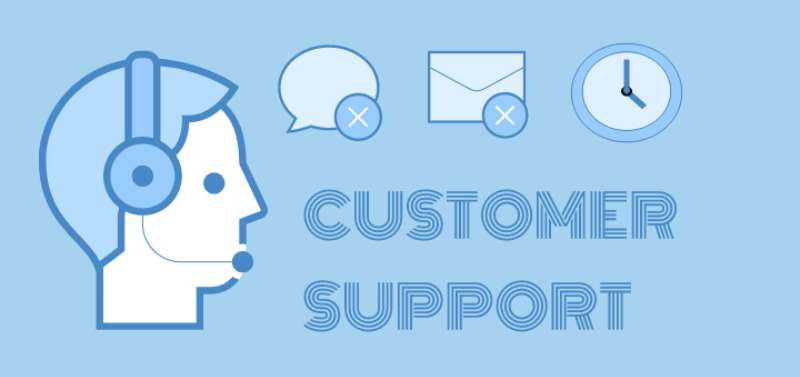 After-sales services are essential when you purchase a product. In addition, excellent customer support can solve problems encountered using the website builder platform.
WordPress
Since much of the WordPress experience will be through add-ons and plugins, you'll rely on other third-party vendors for help. You need to contact the host if there is a problem with the host. If the coding is inaccurate, you need to contact the programmer.
In other words, you hardly find a precise customer service center. If you need to solve a problem, you must investigate first and then decide whom to go to.
· Live Chat and Email Support
You can contact WordPress support via live chat and email, but there is no phone support.
· Support Documentation
WordPress has many video tutorials and documents to help you build your store.
· Support Forum
You can even visit the WordPress forum to troubleshoot or discuss with other WordPress members.
Shopify
Shopify is probably one of the best eCommerce website builders to support customers. You can contact customer service anytime for technical, operation, or usage problems. The quality of their service team is excellent, and the response is rapid. They offer support as below:
· Contact Support
Shopify provides 24/7 online customer service. You can ask for help by phone, email, or online chat.
· Community Forums
All Shopify sellers can discuss and find solutions from other community members on Shopify.
· Shopify Help Center
Shopify provides several guides to start, sell, manage, market, and expand your Shopify store.
Who Wins in Customer Support?
Customer support for the Shopify site is stronger compared to WordPress.
Which Has Better eCommerce Features?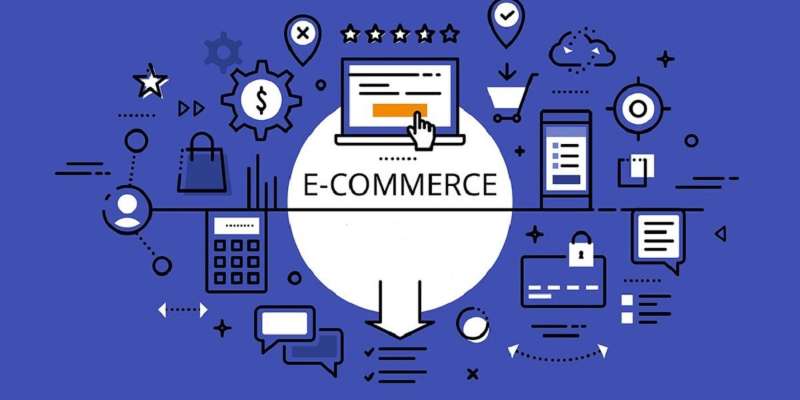 E-commerce features are the backbone for building online stores. First, Shopify and WordPress provide all the essential functions needed for e-commerce.
You can easily enable many useful e-commerce features for WordPress and Shopify. It includes unlimited items, secure payments, built-in analytics, and more. However, you should consider several differences as they affect the visitor's experience of your site.
The E-commerce functionality that WordPress offers depends on the plugins installed. For comparison, we will use the most popular WordPress e-commerce plugin, WooCommerce.
Shopify Features
Abandoned Shopping Cart Recovery
This feature helps you gain sales from potential customers.
It will increase trust from users towards your website's security.
Shipping Discounts from USPS, UPS, or DHL Express
You can provide more benefits and attract more buyers to your store.
It allows you to conduct keyword optimization to increase the ranking of your Shopify store.
Wish Lists and Personalized Email Campaigns
These functions can help you better convert sales based on their preferences.
Additional Services or Gifts
Shopify store owners can upsell their online customers with these services or goodies.
WordPress (WooCommerce) Features
Complete Control of Your Store
You can sell anything on your site and get full access to the data.
The refund process in WordPress is quick and easy to save your hassles.
WordPress does not charge any transaction fees for your products sold.
Product Ratings and Reviews
You can gain a better store reputation by gaining more positive ratings and reviews.
These extensions allow you to make unlimited customization and build your branding.
Who Wins in the Richness of eCommerce Features?
WordPress wins as you can extend the functionality of your own online store by installing plugins. You can also customize your store and let customers remember you better.
WordPress vs. Shopify: Final Winner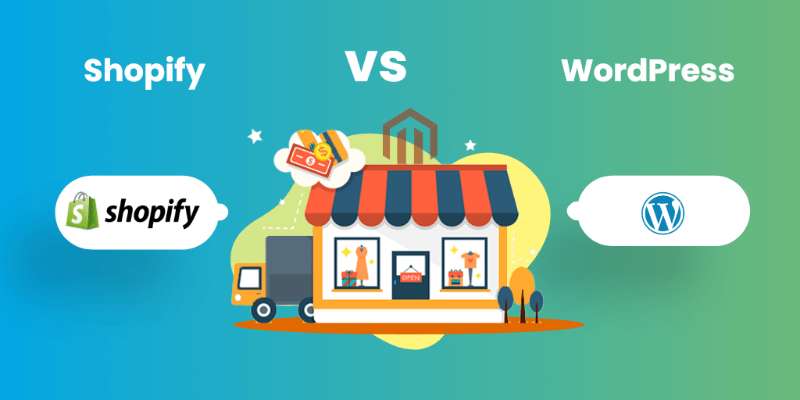 WordPress and Shopify offer various functionalities to fulfill their needs. You can use these plugins to customize and enhance the functionality of the online business platform.
It is hard to determine the final winner between Shopify vs. WordPress. In terms of usability, both of them are the winners. Numerous successful online store brands have been built with Shopify and WordPress.
WordPress is recommended for you if:
You are willing to study and learn to build a website by yourself
You have a certain amount of time and energy
You have some basic coding knowledge
You want to have more control over your website
You want to develop more customized functions
You allocate a lower budget to build your site
You are targeting to optimize keywords
Shopify is recommended for you if:
You wish to have full customer service support
You pursue simplicity of e-commerce flow
You do not like hands-on operations
You find for full-featured, all-in-one building platform
You are willing to pay a little bit more
You want to save time doing online store operations
FAQs about WordPress vs Shopify
1. Can you sell stuff on WordPress?
Using WordPress, you can build a B2C (Business to Customer) e-commerce site. Upload the product photo and set up the payment gateway, and you are ready to start your business. You can also explore the eCommerce tools on this dedicated eCommerce platform to boost your business.
2. Why should I use Shopify?
Shopify is a very user-friendly eCommerce platform for starters without any coding knowledge. It provides different pricing plans and a free 14 days trial. Users can explore how to use it before making any purchase. 
3. Is Shopify good for small businesses?
Shopify is a good choice for small businesses. As the budget for small businesses is relatively small, Shopify offers a starter plan with minimum charges. For newbies, the Shopify site is very easy to use.  
What's Next
In summary, both WordPress and Shopify are powerful eCommerce website builders. You may choose one of the platforms that suit your needs. Maintaining a good shopping experience in the online store is a crucial aspect of growing your business.
Sourcing quality goods for your eCommerce store? Leeline Sourcing is a name you can trust. We have decades of experience in dealing with international product sourcing. Contact us today to boost your business!
Do you want a successful import business?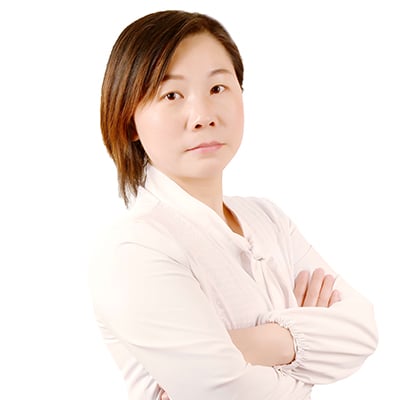 Hey, I'm Sharline, co-founder of LeelineSourcing. We've helped 2000+ customers import from China.
Do you want a better price on product or shipping?
We are sorry that this post was not useful for you!
Let us improve this post!
Tell us how we can improve this post?