Private Label Plus Size Clothing
SOURCE the best PRIVATE LABEL plus size clothing without breaking the bank. AND increase your customer satisfaction with PRODUCT-QUALITY other businesses can't compete with.
Let's MAXIMIZE your profit with the best plus-size products!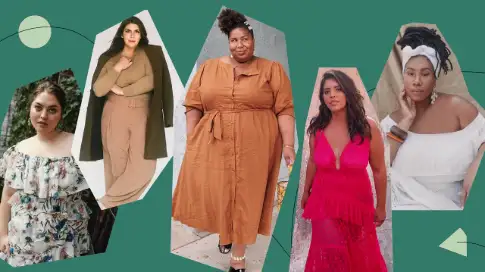 No Risk Free Sourcing No Hidden Fee
You can get Free detailed product quote before order
Wholesale Best Private Label Plus Size Clothing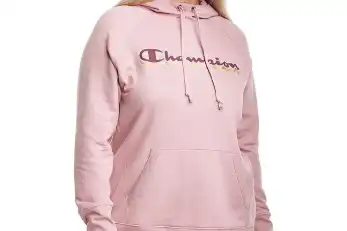 Wholesale Plus Size Hoodie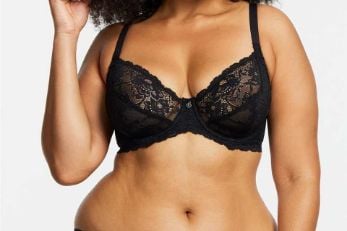 Wholesale Plus Size Lingerie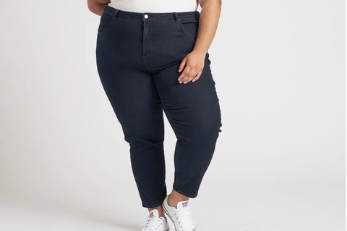 Wholesale Plus Size Pants
---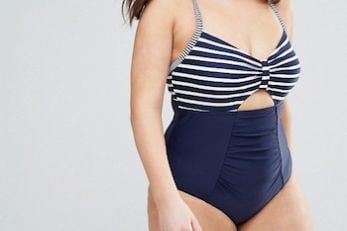 Wholesale Plus Size Swimsuits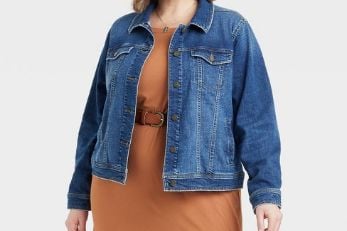 Wholesale Plus Size Jacket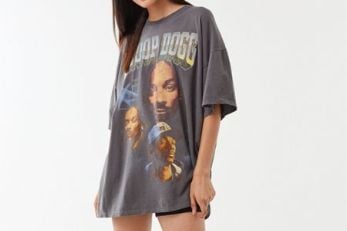 Wholesale Plus Size T-shirt
---
Our Private Label Plus Size Clothing Services Include: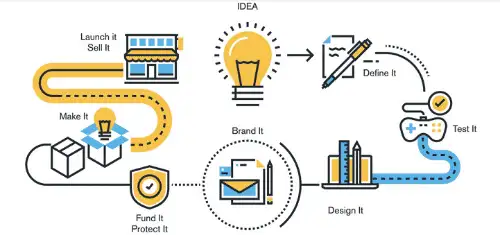 Product Development
AVOID stress when developing new products. OUR EXPERTS contact private label companies on your behalf. We receive recommendations from the manufacturers themselves.
So YOU only source goods with EXTREMELY high-profit margins.
Confirming Samples
EVERY clothing item you receive MEETS your standards. Our negotiation experts REQUEST samples from suppliers before ordering in bulk. We send you MEDIA FILES or actual samples.
The TRANSACTION only proceeds with YOUR approval.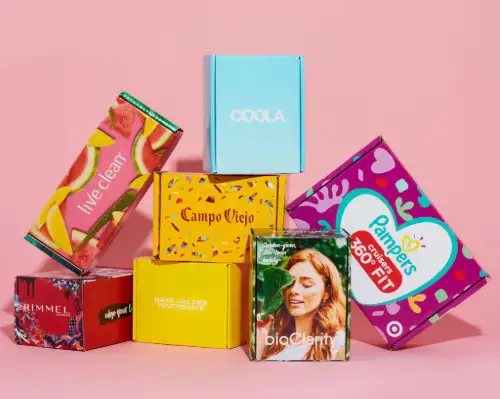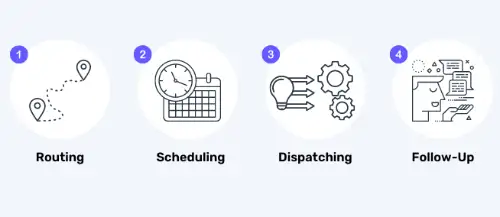 Following Up Production
Get 100% peace of mind while your goods are in production. WE send experts to OVERSEE the production process of your orders.
We ENSURE that only top-tier fabrics are used for your clothing items. YOU always satisfy your customers.
Quality Inspection
We check your plus size apparel TWICE before packing or consolidating them. OUR thorough quality inspection ensures ALL your plus-size fashion items are SELLABLE.
YOU never waste money. And your store gains a better brand reputation.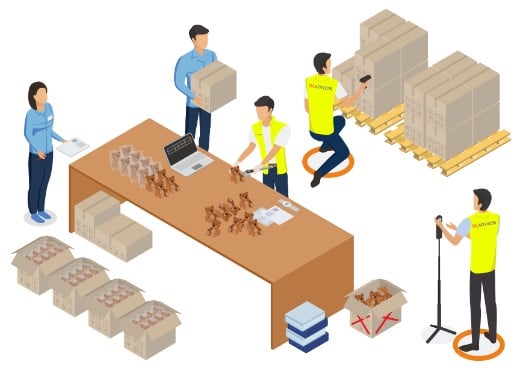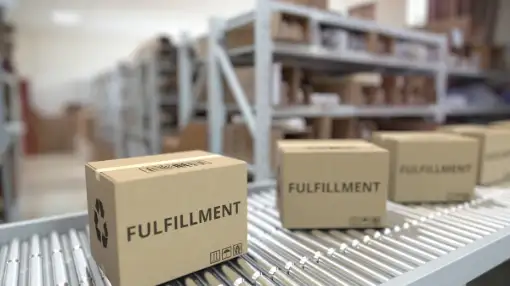 Fulfillment and Shipping
We process the documents of your goods. And our agents CONSOLIDATE your clothing into the same container. So you SAVE the most money without lifting a finger.
We SHIP to dozens of countries worldwide. You reach clients from various countries, making you EARN MORE all year round.
Why Choose Us?
Expert Manufacturing
We have a team of experts. Their extensive experience is helpful in designing, pattern-making, and manufacturing. You spend more energy on marketing.
Quality Assurance
We perform rigorous inspections on every order. You precisely get the products you ordered.
On-time Delivery
Our RELIABLE process ensures that all orders arrive at the agreed time. With exact specifications. Help you save time and retain customers.
Unmatched Customer Service
OUR shipping experts are ALWAYS ready to answer your questions or concerns. You get quality products and establish your brand with our AFFORDABLE services.
Hear it from fellow Private Label Wholesaler
I was searching for a reliable clothing manufacturer for my plus size line. And I found Leelinesourcing. They have an excellent team of experts who worked with me to bring my vision to life.
– Darren, Georgia
---
Source Your Private Label Plus Size Clothing and Make Big Money
We offer the best wholesale price and high quality private label plus size clothing to help you boost your business.
---
Top 6 Private Label Plus Size Clothing Manufacturers
I agree. It's difficult to find a credible manufacturer for your private-label plus-size clothing brand.
It's a vicious cycle for businesses like yours trying to build a solid name for their brand.
So what have I done about this?
Our sourcing experts have researched 10+ private label clothes manufacturers (for you). And culled out the best six you can work with.
They'll provide your customers with HIGH-QUALITY, FIT plus-size clothing to your customers.
So read on to save yourself the trouble of committing to a manufacturer.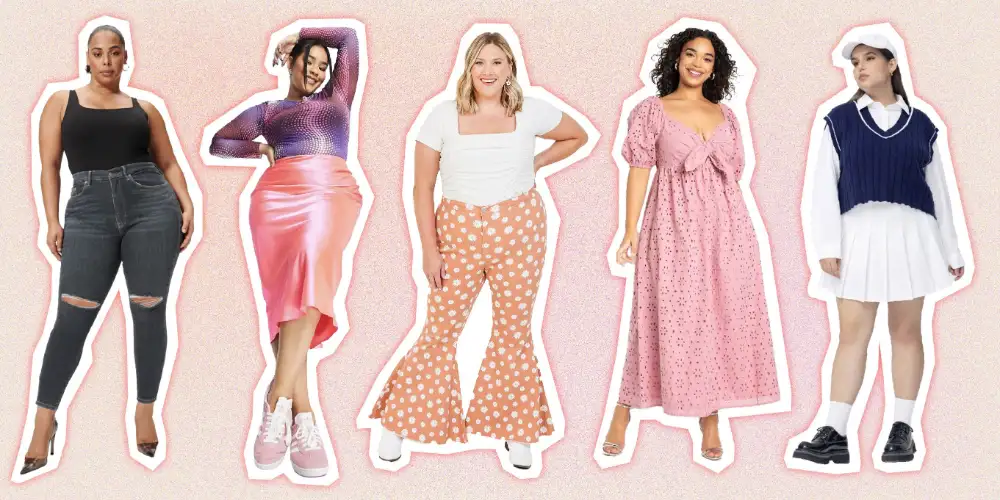 1. Billoomi Fashion

FILL your customers' closets with top-quality, CHIC garments.
Billoomi Fashion has 15+ years of specialization in manufacturing plus-size clothing. They PAIR their long-term experience with high-quality fabric. And OFFERS business owners like you wholesale plus size closing for AFFORDABLE prices.
Billoomi understands the aesthetics and silhouette better than most clothing manufacturers. Not to mention it's a retailer with a VERY BROAD size range!
Pros:
It has a WIDE RANGE of clothes and VARIOUS size options. YOU cater to all types of customs, increasing your profit.
There are trendy pieces available. Including evening wear and shirts with playful patterns. Other websites don't have these items so YOU get ahead of your competitors.
Cons:
MOQ is required. You must order 25 pieces of each style. This isn't the BEST supplier if you're on a budget.
2. Alibaba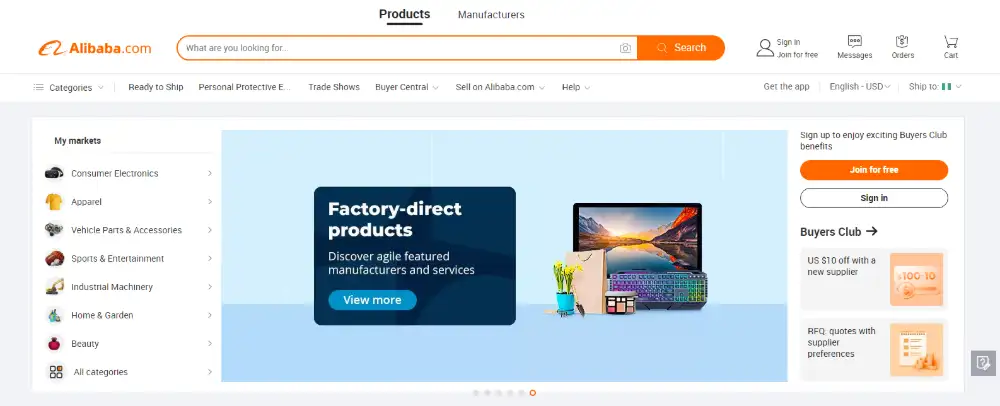 The Alibaba wholesale marketplace allows you to purchase products in bulk at a low price.
It offers a vast selection of products, competitive and competitive prices.
Its user-friendly platform makes it easy to search for items by category, style, or budget.
Pros:
There are THOUSANDS of suppliers you can choose from. Shopping for different materials is easy. YOU hit a broad target market, increasing your sales.
The CHEAPEST site. You save the most money. And you can include a very CHEAP price tag for your clothes. Receive compliments that your store is VERY affordable.
Cons:
The SIZING isn't always accurate. An XL size from various suppliers may turn out to be different sizes in real life.
3. Faire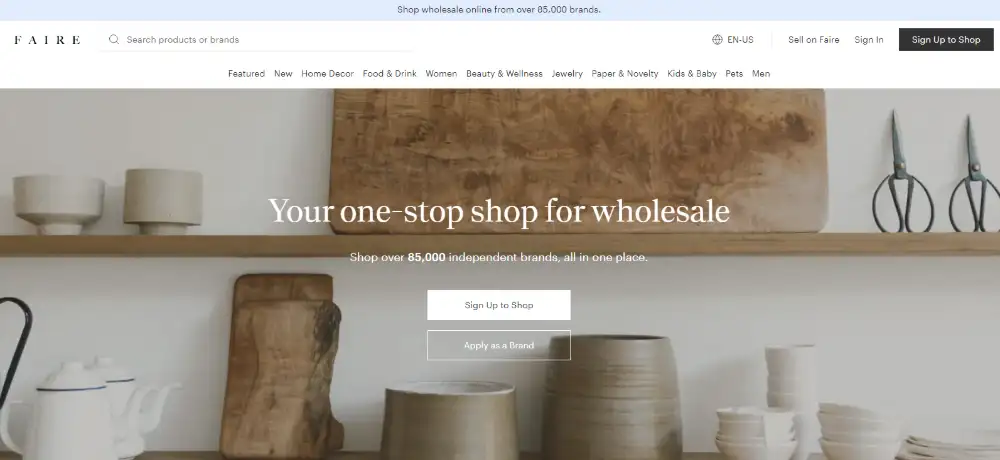 Faire is a reliable private label plus size clothing wholesaler. It brings your brand to success through wide exposure to different buyers.
Faire offers key product and service differentiators.
These FEATURES make it a more effective platform for small businesses.
Pros:
Faire gives a 25% commission on new orders and 15% on reorders. YOU save a LOT on your first order from big brands all over the world.
Free returns and refund services. YOU don't waste money due to WASTED goods.
Cons:
You can't buy CUSTOM clothing. Only TRENDY styles from big brands are available.
4. Tundra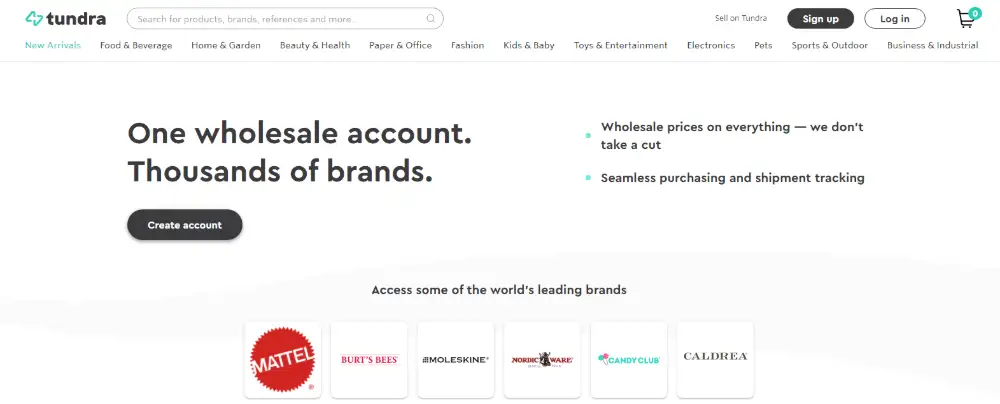 HERE'S the BEST wholesaler if you like simplicity and organization.
TUNDRA fashion aims to make sourcing goods FUN and EASY for you. BUYING from this website only takes minutes. YOU get more time to spend on other aspects of your business.
This website got plus size clothing items for different occasions. IMPRESS your customers and become an established brand!
Pros:
TUNDRA lets you buy from BIG BRANDS like old navy. YOU don't have to DRAW customers from scratch. Because people already know that the PRODUCTS you sell are high-quality.
Accurate real-time tracking. YOU know exactly where your cargo is. And when you can add them to your business collection.
Cons:
There aren't a lot of discounts for new buyers.
5. Global Sources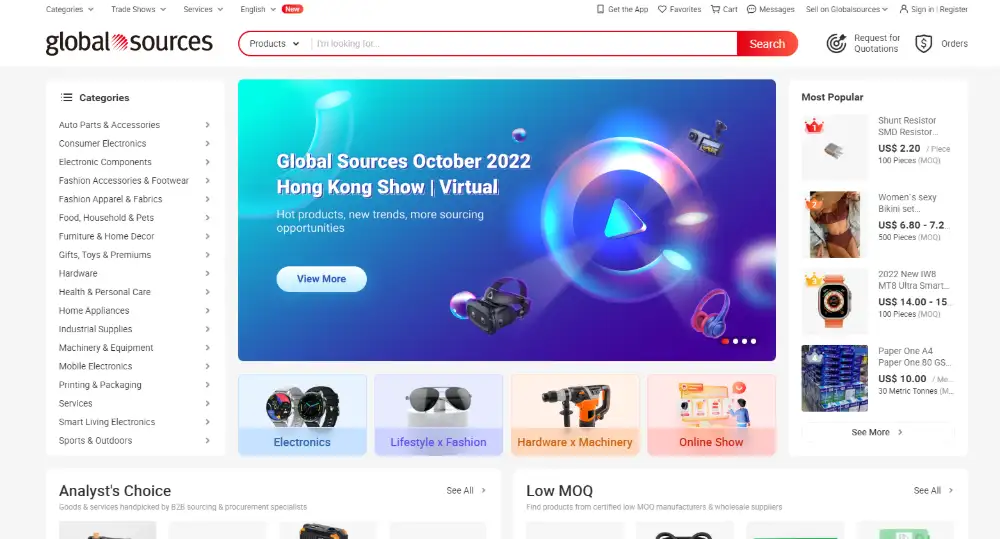 Global Sources is a leading international multichannel B2B marketplace & sourcing platform.
It connects authentic buyers and VERIFIED wholesale suppliers & manufacturers.
It is a great site to find quality products at wholesale prices. There's no checkout process on the website itself!
Pros:
It's EASY to filter the materials YOU want. Whether that's lace, satin, or lingerie. Making sourcing goods as EASY as shopping.
SUPPLIERS from all over the world are available. You don't have to use a DIFFERENT platform to contact other manufacturers.
Cons:
Some sellers will try to SCAM you if you're not careful.
The SIZE RANGE of some suppliers is LIMITED. It's BEST to contact at least 3 manufacturers to get EXTENDED sizes.
6. DHgate

DHgate is a TOP wholesale platform.
It connects INTERNATIONAL buyers with Chinese wholesale sellers for goods made in China.
It is similar to AliExpress and eBay. Providing a platform for others to sell online. Bu
It is a reputable website for private-label plus-size clothing. And is an excellent choice for those looking to save time and money.
Pros:
The website is easy to navigate and provides secure payment options. YOU secure your time and money while sourcing goods.
Products are SOLD through biddings. YOU get the BEST plus sizes if you BID early.
Cons:
You miss out on the BEST products if you're rarely online.
How do you find private label plus size clothing suppliers?
Just type the keyword into google and pick from the top-rated ones.
Is that all you need to do?
Definitely not!
Finding private label plus size clothing suppliers can be a daunting task.
In spite of that, a little bit of research can make it easier for you to achieve your goal.
Here are the BEST ways to find private-label extended sizes clothing suppliers include:
Searching online directories or databases. You may use Alibaba or Directory of Apparel Manufacturers and Suppliers.
Trade shows and industry events. Choose the ONES dedicated to the plus-size clothing sector.
Social media networks. The BEST ONES are LinkedIn and Facebook. These sites have communities catering to the plus-size market. You find private label plus size clothing suppliers with EASE.
Word-of-mouth is always a valuable resource. ASK someone who has worked with a private-label plus-size clothing supplier. There's a good chance they'll share their experiences with you.
Use one or more of these methods. And you'll find a plus-size clothing supplier that meets your needs and budget.
Looking to place an order with a new Chinese supplier?Are you sure they're reliable?
Secure your supply chain by checking your suppliers' ethical, environmental, social and manufacturing capacities for compliance through Leeline's Supplier Audit Programs.
FAQs about Private Label Plus Size Clothing
What is the best brand for plus size?
The best plus-size brands for plus size are: 
• ASOS curve
• Eloquii
• Loud Bodies
• Forever 21
• River Island Plus
• H&M
• Curve Gils 
Is plus-size clothing a good business?
YES! The global plus-size women's clothing market stood at a staggering $193.9 Billion in 2021. Plus size clothing is ONE of the hottest industries now. You're in the right track if you're starting a plus-size clothing business. 
Can I rebrand clothes and sell them?
Of course! Rebranding clothes is a common practice in the apparel retail industry.
It's a fast and elegant private-label solution utilized by clothing brands. It's not illegal as long the original manufacturer gives you permission. And you comply with the set regulations.
How much does it cost to start your label?
Capital may vary depending on the segment and niche.
But for a plus size label clothing line, it costs
• $500 – $1000 for a small-sized line
• $1500 – $5000 for medium-sized
• $20000 – $50000 for a large line
Manufacturing, shipping, labeling, photography, and inspection costs are the most expensive. 
What's Next
Although it may seem difficult at first…
You can easily find quality suppliers for plus-size clothing.
TRY the top 6 private labels company above. And YOU won't be disappointed.
Just ensure that YOU order a wide range of sizes to satisfy your customers FULLY!
Do you want a freight forwarder to source goods for you? CONTACT us for a FREE quotation. We have procurement experts always ready to help your business IMPROVE.
Do you want a successful import business?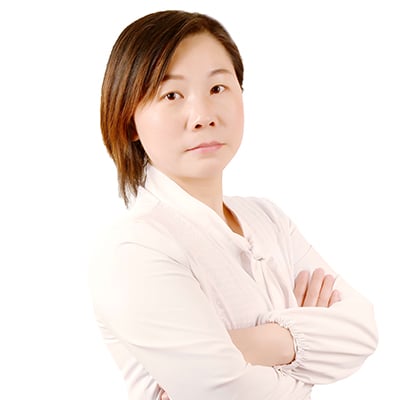 Hey, I'm Sharline, co-founder of LeelineSourcing. We've helped 2000+ customers import from China.
Do you want a better price on product or shipping?
We are sorry that this post was not useful for you!
Let us improve this post!
Tell us how we can improve this post?