China is a leading manufacturer and supplier of fabrics used in Making sofa, window curtain, and garments.
They also provide high-quality textile with steady performance, consecutive creation, and innovation.
China is also known for the manufacturing of a hefty proportion of the world's consumer products. It is because wages in China are cheaper, and materials are more accessible.
Also, the Chinese curtain manufacturers are experts in designing.
If you're importing wholesale curtains from China, you have a wide variety of curtain options.
You can check in the pattern, style, material, and color.
However, the importation process can be complex, confusing, and delaying, but you need to follow guidelines to succeed.
Know the kind of wholesale curtain supplies you need. Choose the right and quality product that will best define your business.
Know roughly how much wholesale curtain will cost.
Find the best wholesale curtain supplier for your products in China and gather enough information about your supplier. Check Leelines services for the importation of wholesale curtain assistance and services.
How to grow your business by importing curtain from China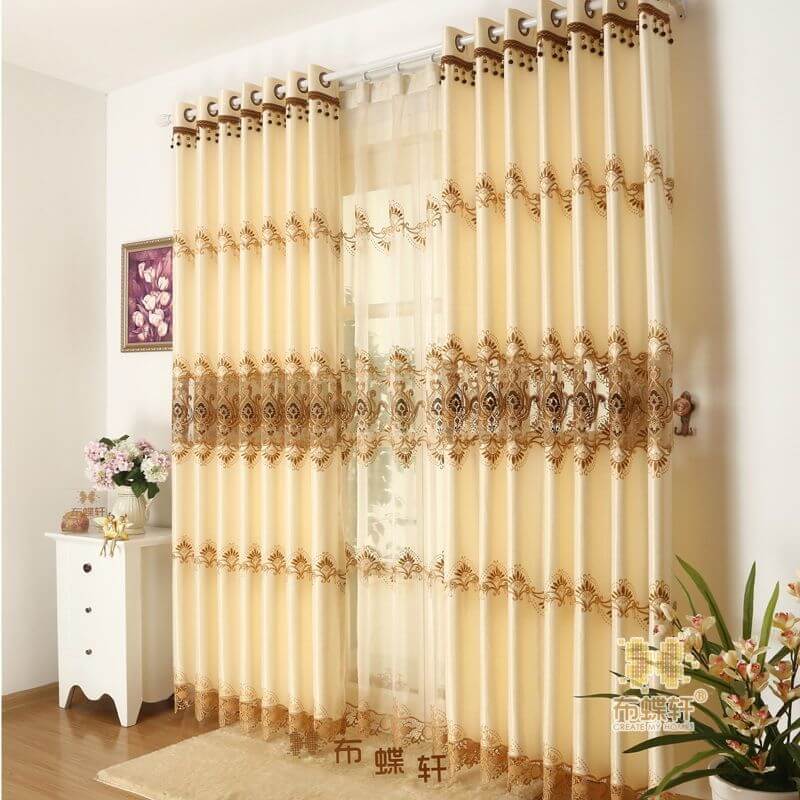 What is curtains business?
Curtains have a lot more to offer when it comes to interior decoration. Apart from their decoration, curtains protect our privacy and prevent dust and harsh sun rays from getting to us. Curtains are in high demand and also a fast-selling product used both in homes and offices. For this reason, starting a curtain business is an intelligent way of making a considerable profit and saving a lot of money.
What are the benefits of importing curtains from China?
Curtains are one of the fast-selling products in the market with a high increase in demand. Importing curtains from China is one way to maximize this opportunity to make a high profit in the curtains business. You can check the below benefits;
China offers the best and quality products. Wholesale curtains are adequately inspected before they leave the manufacturing warehouse.
China wholesale manufacturers offer cheap wholesale curtain products. It allows you to sell your products at your desired price and make ten times the profit you invested. Buying wholesale curtains from China allows you to choose from a wide range of quality curtain materials.
Chinese curtain manufacturers are known to creative and innovative. They design unique and rare curtain styles with their innovative skills and knowledge.
Buying from China gives your business an edge by providing unique and rare curtain products. These are different from what other countries produce.
When you import from China at a low price, you choose to set your price less than what is sold in the market. You probably will be earning up to 100-1000% profit margin.
Who uses a Curtain?
Curtains are used in different places for different purposes. Curtains are used in hospitals for providing privacy to one or more patients. They are used both in homes and offices for decorative options and to prevent dust and sun rays.
How to choose the best curtain manufacturer?
There are many issues like supply chain disruption and low-quality problems. It is advisable to find the best manufacturer for your business to prevent these importation issues. Finding the best curtain manufacturers might be a lot difficult. Especially when you're new in the industry, but there are ways to go about it.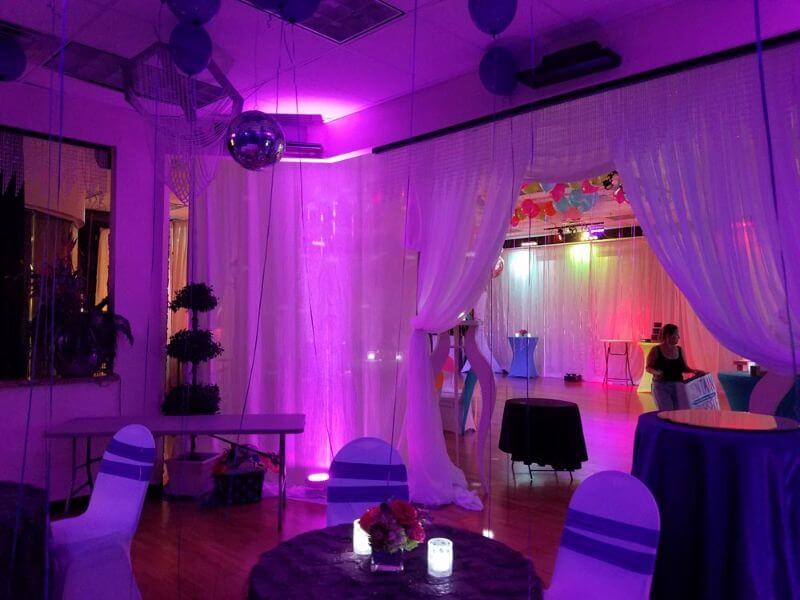 Consider the attributes you want when choosing wholesale curtain manufacturers. List them out, compare the manufacturer's services and see if they offer what you need.
Go online, search for curtain wholesale online for the best manufacturers. You can also seek referrals through social media platforms.
How to negotiate with china curtain suppliers?
In negotiation, the goal here is to get your products at a lower price without losing quality. Your negotiation should be agreed upon and concluded with a feeling of satisfaction from both parties. Before the negotiation, find out if your curtain supplier is new in the business or has competitors. With this, you'll know your negotiating power and how to go about your business with the supplier.
How to Ship curtain from China?
Choosing the best shipping options for your curtain supplies from China depends mainly on the number of your curtain supplies, shipping fee, and delivery time and location. For a high volume of wholesale curtain supplies with an affordable shipping fee, the best option to use is rail and sea freight shipping. For fast delivery of your wholesale curtain, the best option to use is the air freight shipping service. However, it's considered the most expensive.
You can also use door-to-door shipping for the delivery of your products. This service helps you save some money and provide you with enough flexibility: a more streamlined courier experience, transparent fees, extra time, and improved service quality.
How to Sell curtain online to earn money?
Create a website where you host your contact information, product description, and more.
Promote your curtain products through social media pages by sharing curtain descriptions.
Creating an online store is another most straightforward way to sell your curtain online.
FAQs
What is the difference between drapes and curtains?
Curtains are sold in pairs in a wide range of widths, lengths, fabrics, colors, and patterns. Curtains are made of lightweight, sometimes sheer fabric that is unlined. It means that curtains can filter out light but cannot filter out all the light. Curtains are a good choice for every room, bathroom, and kitchen.
Drapes are like curtains, also sold in pairs, but the difference is that drapes are lined with heavy fabric. That can block out all the light coming from outside. Drapes are perfect for bedroom use.
Do thermal curtains really work?
Installing thermal curtains is of many benefits in your home. Thermal panels are an excellent choice if you want to optimize your home's energy. It has efficiency while controlling indoor temperature.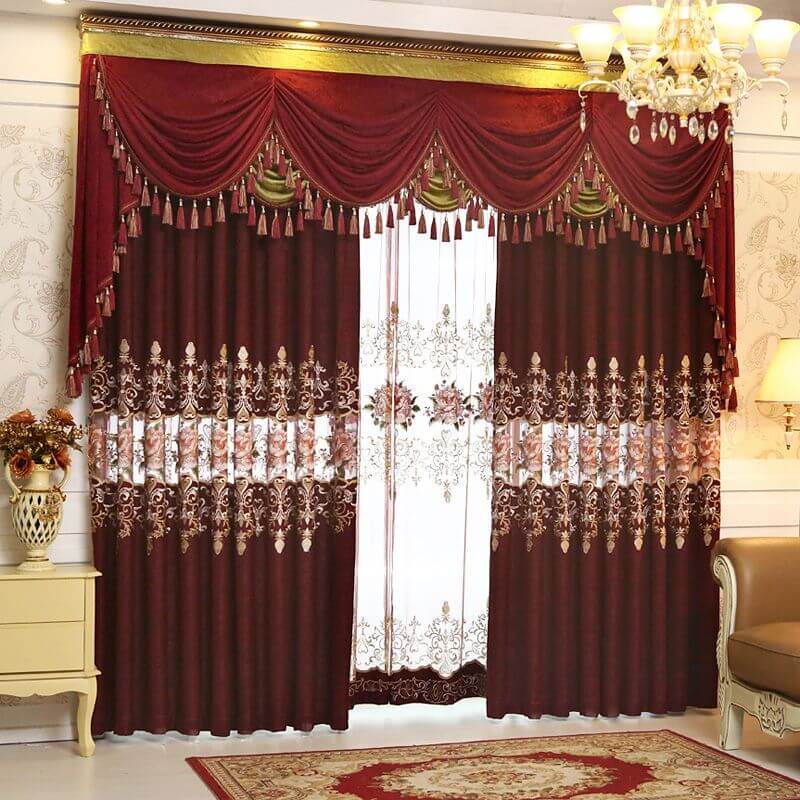 How do I clean curtains?
Cleaning of curtain generally depends on the kind of materials the curtain is made with. Most curtains allow mild detergent and gentle spin. It is essential always to check the care instructions to know whether curtains need hand-washing or dry-cleaning. It is also important to remove metal fittings from curtains before washing.
What curtains look best?
Fabric is the essential part of choosing curtains. Because the material will determine how well your curtains can function over time. Silk, linen, faux silk, and velvet are the best choices to use for window treatment. Faux silk tends to be most durable, and it doesn't deteriorate as fast as natural silk. Suede, velvet, tapestry helps block light and keep heat in.
What are the curtains types?
There are seven most popular types of curtains and styles.
The box pleat curtain
Pencil pleat curtain
Eyelet curtain
Tab-top curtain
Pinch pleat curtain
Goblet pleat curtain
Red-pocket curtain
Different curtain types serve unique functions. Some are used for decorative purposes, while some help with blocking out sunlight.
Final Thoughts on Wholesale curtain from China
China is the leading country in the manufacturing of fabrics. China textile industries use the best quality fabrics in the production of curtains products. Importing wholesale curtains from China helps boost your business in all aspects. You should follow the guidelines above for the best importation process from China.
To make things easier for you, Leeline is a well-known company that is readily available to help you import your wholesale curtains from china. With Leeline extensive services, you do not need to travel to China to get your wholesale curtain supplies. Leeline handles everything without you having to leave your home.
We are sorry that this post was not useful for you!
Let us improve this post!
Tell us how we can improve this post?