Businesspersons from all over the world are searching for reliable suppliers.
You can use various Chinese B2B platforms, which help overseas traders to find a trustworthy contact supplier.
Alibaba and Made in China are some of the most popular and successful online business websites.
A comparison between these two Chinese websites has been presented here.
So, this article Made in China vs Alibaba will help you evaluate these two sites.
And let you select the best company for your dropshipping or e-commerce business.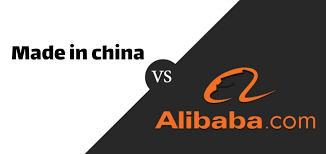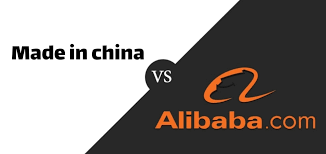 What Is Made In China.com?
Made in China.com is the label today found on most products. Goods produced in China have become an integral part of the marketplace. Cheaper labor and lower prices make them more affordable for consumers.
How Does Made In China Work?
The Chinese Economy thrives as you can find their products everywhere. The majority of tags and labels that you found on most products proclaim that they are "Made in China."
Other countries can't match China in product availability. China is well renowned globally for supplying electrical machinery, clothes, auto parts, electronics, etc.
They import the raw material from other parts of the world. After that, they prepare the goods and sell them with "Made in China."
What is Alibaba?
Alibaba is China's and the world's largest online trade company. They have three main sites, i.e., Taobao, Tmall, and Alibaba.com.
Alibaba connects the wholesalers, primarily china based with more than 200 businesses worldwide.
How Does Alibaba Work?
Suppliers or manufacturers sell high-quality products in bulk at low prices. Most buyers buy and resell them in local markets to earn a profit. The company has three main sites.
Taobao: Consumer-to-consumer site like eBay.
Tmall: Business-to-consumer sites like Amazon allow foreign companies to sell to Chinese consumers.
AliExpress is Alibaba's arm. They provide Chinese goods to international buyers at factory rates.
Made in China vs Alibaba: Similarities
Alibaba and MadeinChina, both worldwide trading sites, facilitate transactions between international merchants and buyers from all over the globe.
Made in China.com and Alibaba serve merchants inside China and worldwide.
These two sites offer products from China, with simple descriptions of each item and links to international customers.
On Alibaba and Made in China, you can find suppliers' trade assurance guarantees.
Both work with PayPal as a fast and reliable payment service provider, convenient for their users worldwide.
Both make transactions safer by offering on-time shipment protection, pre-shipment product quality protection, and refection protection.
Both offer email lists for sale and advertising packages, live to chat with the potential customer support team.
They share a lot of joint members with each other who are often called "Gold Suppliers."
Made in China vs Alibaba: Side By Side Comparison
Here a comparison of Alibaba and Made in China has been presented.
History
Made in China was founded in 1988 and was operated by Focus Technology Co., Ltd. They ease global trade between international buyers and Chinese suppliers. Made in China is a multi-lingual platform to help various numbers of customers.
Alibaba.com was founded on 4 April 1999 by Jack Ma, and his team of 17 friends is the founder of this company. They started their business in the business marketplace in Hangzhou.
Customer Service
Made in China.com is very interested to hear about their buyers. You can contact them directly, either through emails or fax.
Fax number: + 86-25-6667 0000 and Post Code: 210032. If you want a quick response, drop an email and get answers within hours.
Customers can reach Alibaba Group's major businesses and related companies through the following channels.
Taobao marketplace, online help center
Small, online help center
Juhusuan, customer complaints
AliExpress, Customer services
Alibaba.com.
Alibaba Cloud
Product Category
Made in China covers the same categories as most other directories do. But they focus on industrial and construction products rather than consumer products.
Machinery
Electronics
Industrial equipment
Construction
Auto & MC Products
Sporting goods
Agriculture
Textiles
Bags & cases
Packaging
Alibaba is working with more than 2 million suppliers. Gold suppliers and verified suppliers are on this platform. You can contact suppliers and can purchase high-quality Chinese products.
Home & kitchen
Machinery
Consumer electronics
Packaging & printing
Lights and lightening
Beauty and personal care products
Mobile phones
Clothes
Gifts, sports, and toys
Bags, shoes and other accessories
Auto and transportation
Brand Trust Metric
Brand trust metric means all the features and characteristics of a brand that you can use to measure the consumer's trust level. Brands have a functional and emotional attachment with their customers; therefore, they provide the best product research.
Made in Chine provide the image and complete description of goods. Consumers can also ask about the product's features or check the product's reviews.
Alibaba tries to give the best quality products to the consumers and reliable suppliers. The trust of consumers is crucial for the success and growth of a business.
Active Buyers
The estimated number of active buyers of Alibaba figured out to be 726 million. While currently, 279 million customers are buying from Made in China.com.
Alibaba has more than 200 countries and regions as members. They have active buyers from over 210 countries and territories. The statistics reported by Alibaba.com show that only 1 million of its 5 million registered users buy from the database.
Minimum Order Quantities (MOQ)
You can buy from Alibaba without any minimum order quantity. You can order either a single piece or in bulk according to your requirement. In both cases, you can get the products at the same price.
While in Made in China, the minimum order quantity is 500 pieces. If the buyer wants to purchase fewer sections, the supplier may not facilitate them.
Customized Products & Private Labels
Forty-three thousand two hundred fifty-four private labeled products are provided for sale on Alibaba.
The made in China.com offers almost 92,862 products for private labels.
Fakes And False Advertising
Scammers are available everywhere. They will try to cheat at every step by trying new strategies every time.
One of the best ways to advertise or display your product is through social media. Scammers can use this platform professionally and can make you a fool.
So, in online shopping, try to keep your eyes open and buy the products from a trustworthy supplier. Alibaba and Made in China claim no fake or false advertisement.
Customer Reviews
Alibaba has a consumer rating of 4.66 stars from almost 10.012 customers. It indicates that most consumers are satisfied and happy with their inspection service.
Made in China has a consumer rating of 1.29 stars from 7 reviews. It indicates that this brand is failed in satisfying the consumers.
The common issue with Made in China.com is the dissatisfactory behavior of customers.
Innovations
Alibaba is the most innovative company. Alibaba has achieved this by leveraging new network coordination and data intelligence technologies.
It is the result of the hard work of Chinese businesses to create a faster, more intelligent, and more efficient business.
Made in China is trying to strengthen its company, and therefore they are bringing many innovative ideas day by day. Their recent efforts have encouraged several other companies.
Which One Is Better: Made In China vs Alibaba? (From the Buyer's Point of View)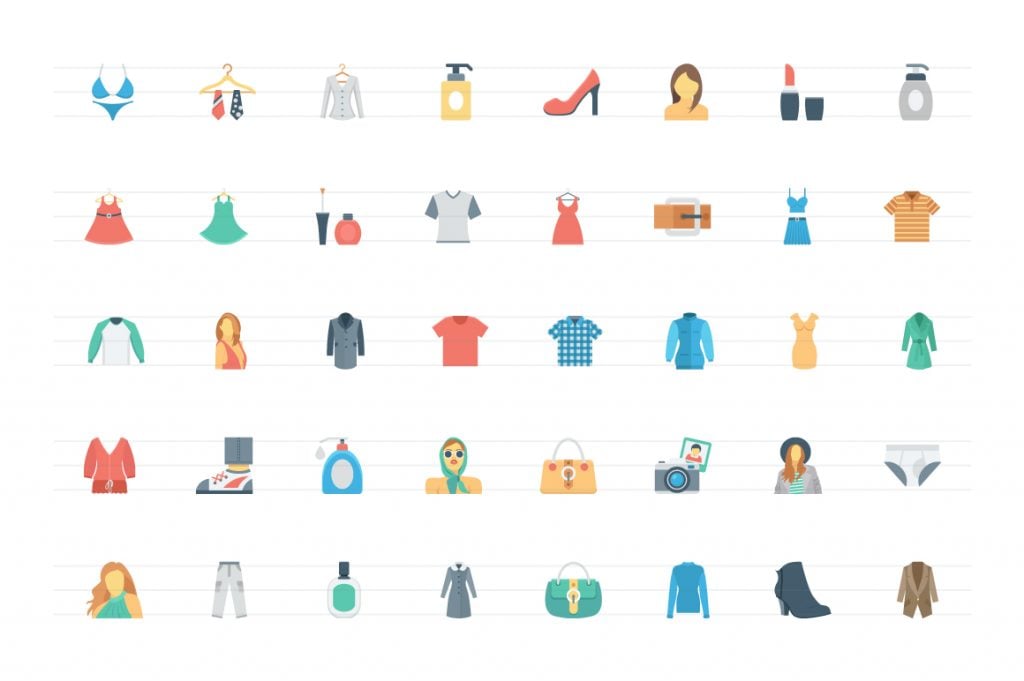 Today online shopping is increasing. Products made in China are well famous for their low prices and high quality.
Review this comparison to get low prices from reliable suppliers.
Product Price
Alibaba is cheaper than Made in China.com. Alibaba offers you weekly discount coupons on free shipments. And if you buy in bulk, it will further decrease the price.
You can get the product even at lower prices from Alibaba compared to Made in China.com.They provide quality products at cheap prices.
Products sold on Alibaba are less expensive for many reasons. One of them is the low cost of labor on raw materials being inexpensive.
Quality of Products
When you buy consumer goods at a low price, it may decrease the quality of the products. Factories in China supply high-quality products all over the world at low prices.
Alibaba offers products of high quality as compared with those made in china.com. The suppliers of Alibaba are more reliable.
Payment Options
Alibaba payments are various. You can pay in different ways, like credit/debit cards, a bank transfer, online transfers, Alipay, and many more.
So Alibaba is the better choice from this view, you can pay your payments online by
Telegraphic transfer
Latter of credit
PayPal
Payoneer
Neat.HK Multi-Currency Accounts
Western Union
Returns And Exchanges
Made in China.com has a specific return policy. You can return the goods for a refund after receiving the product within seven days.
You will not receive any refund if you return the product after seven days. If you want to return the product, it should not be damaged and in the original condition with brand labels.
Furthermore, the buyers will pay the return or refund postage.
Alibaba also has its return policies. You can get a refund or return if you are not satisfied with the product quality. According to the procedure, you need to submit the request for return within 30 days.
You can either apply online or file your complaint. Alibaba will offer you a 100% refund or return spending on the policy. You can also get a replacement if the product is not damaged.
Lead Time
Product certification production capacity will vary depending upon the type of product.
They start processing after receiving the orders. They will need time to purchase raw materials to manufacture goods.
The typical lead time for Alibaba is around 25 to 30 days. International payments like western union may take 2-5 business days to clear.
Made in China.com, it will take 7 to 15 days, costing you about $2. While in EMS, you can get the product tracking number within 3 to 8 days.
Shipping Costs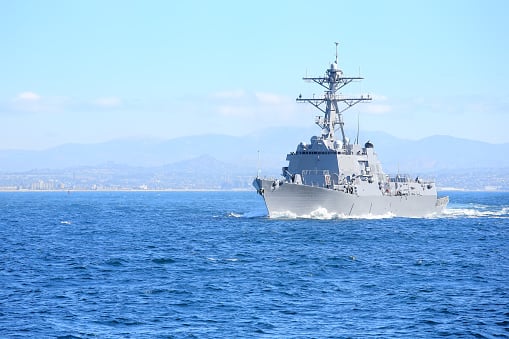 The shipping cost depends on the country from where you are importing. You can get a free shipment for various products when you buy from Alibaba.
For general goods, the shipping fee is around $20 to $100, the shipping total cost changes as the weight of the product changes.
Shipping charges depend on shipment, i.e., road, rail, or air. International courier or express freight offers you more reliable and quick delivery. They are generally, Made in China.com charge $5 per kilogram.
Dropshipping
You can sell the branded products in your dropshipping stores. When you are dropshipping from "Made in China.com," you will need a license or certificate from the company. So, you may face some trust issues here.
Alibaba is a convenient place to drop ship from China. Alibaba has made it easy to find products and sell them in your stores without worrying about inventory.
You can pay for the products at wholesale prices and then drop ship directly to your customers. Multiple salespersons are available there.
Wholesale
Once you have selected the product you want to sell, you can search it on Alibaba. Alibaba will provide each product with its suppliers. You can choose the best seller for your wholesaling business here.
If you are worried about knowing where you can get bulk orders, Made in China sourcing solves your problem. You can get China wholesalers there and contact them to order your products.
Can I dropship from Made in China and Alibaba?
You can dropship from both Made in China.com and Alibaba. Alibaba offers you goods at the factory price, and you can also visit the factory to ensure the quality of the products.
Shipping from China is a profitable business as you can import the products at affordable shipping rates.
Additionally, Alibaba also offers you free one-month warehouse storage for one month. More than 2000 sellers recommend Alibaba for dropshipping with proper research.
You can contact the sellers in China and tell them about your order. They can prepare your request within a few days without worrying about the product quality.
If product quality is not satisfactory, you can claim a refund or return.
Are There Any Other Chinese E-Commerce Sites?
Today online shopping is overgrowing. Many consumers want to enjoy the low price and fast delivery. Buying China products through online stores can be a wise choice.
Here is a brief description of the top Chinese online stores is available.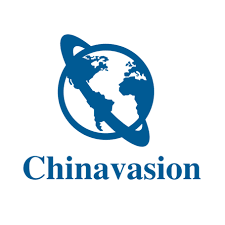 Chinavasion is an e-commerce and only wholesaler selling company in Southeast Asia. The company sells all types of high-tech gadgets and electronics.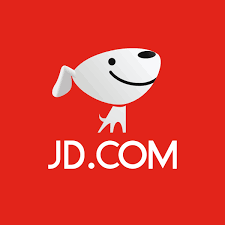 JD
It is one of the largest B2C e-commerce platforms in China. JD.com owns the company. It provides about 40.2 million authentic products across the world.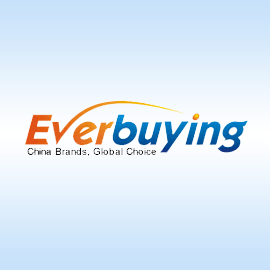 Everbuying
Everythingbuying.com is a leading online wholesale brand. They can offer you a wide range of product samples. You can enjoy benefits like free shipping and a money-back guarantee for 30 days.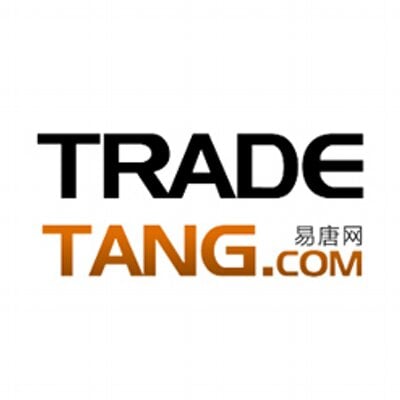 TradeTang
Tradetang.com is located in Beijing, and it is the fastest-growing e-commerce portal in China. It is a business-to-business platform. Trade assurance with high-quality products is their priority.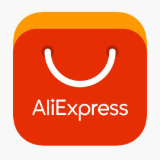 AliExpress
AliExpress is part of Alibaba group, and it is China's most significant shopping company. Many people uesd to ask: Is Aliexpress safely? The company hosts a wide variety of products. They provide way too cheap items than other companies.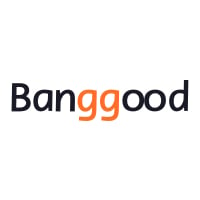 Banggood
Banggood.com was established in 2004. This company is specialized in foreign e-commerce for everything you need. It's prominent among others with faster delivery services.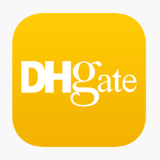 Dhgate.com is the oldest and most significant business-to-business marketplace in China. This platform connects the medium suppliers with the buyers overseas.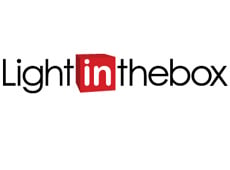 LightInTheBox
Lightinthebox.com is one of the best Chinese online shipping sites with about 60,000 items. The company exports products to consumers present in more than 200 countries.
FAQs
A list of frequently asked questions with reasonable answers has been provided here.
How do I find genuine Chinese manufacturers?
You can find reliable Chinese manufacture in several ways like
1. Local and Chinese upcoming trade shows
2. Visiting online trade sites
3. Acquiring trade assurance
4. Lifestyle products supplier LightintheBox.com
5. Alibaba.com
6. Aliexpress.com
7. SaleHoo's verified supplier directory
8. Manufacturers and marketplaces in Hong Kong in China and Taiwan
9. Global manufacturing marketplace MGF.com
10. Clothing manufacturers around the world
Can I sell things on Made in China and Alibaba?
Yes, you can sell your products on Alibaba and MadeinChina.com. You will need an online store that you can easily create on the company's website. And then select the product catalogs or product categories you want to sell.
You can choose different themes and display the products to make your store attractive. Once you start receiving the orders, start selling your products.
Is selling on Made in China and Alibaba worth it?
There are several benefits of selling goods at Alibaba and Made in China. You can get a chance to contact the global buyers with one click.
And above all, as you are selling from world-renowned companies, international buyers can offer you a tremendous amount of profit.
How to start dropshipping from Made in China.com and Alibaba?
Alibaba is a convenient marketplace. Alibaba makes it very easy to find and sell products in your store.
You can sell the products without worrying about the handling of inventory. You can send all of your products direct from the factory to the customers.
You can also start your dropshipping business from Made in China. The company supplier will deliver goods for you according to your demand.
The only thing you will need is an account of the company's site. You will have to pay a small amount for the company every month as their fee.
Final thoughts on Made in China vs Alibaba
Made in China.com Vs. Alibaba, which one is the best site to get the right quality products at a low price?
Both of these companies provide their services for their consumers from all over the world. But a critical comparison of both of these shows that Alibaba is a little better than made in china.
Alibaba is the largest and most successful company, which provides the best China products at the factory rate.
The company also offers free shipments h no minimum quality orders, making it most suitable for e-commerce or dropshipping.
We are sorry that this post was not useful for you!
Let us improve this post!
Tell us how we can improve this post?