Sellers are always looking for the best platform that can help them skyrocket their sales efficiently.
That's why the debate of Walmart vs Amazon is becoming more and more popular among sellers.
Selling on Walmart vs Amazon is the hot question asked by many sellers all around the world.
Both of these digital giants are owning the internet and the world of retail in a manner too enormous for words.
Ever since the barter system has ended, retailing is the backbone of the world's operations.
Retailing is not only a business, but it is an ideology that is the undercurrent of almost everything that is happening in the world.
A retailor can be defined as a "seller" if put very simply. With the evolvement of eras, the definition of a retailer also keeps on evolving and expanding in its roles.
It is 2020, and the digital retailing has taken its toll. There are uncountable digital retailers that are working their way through tough competition.
However, making a choice is even more difficult when a topic like "selling on Walmart vs Amazon" is in the discussion.
So, we decided to provide you with adequate information as required in order to resolve this approach-approach conflict.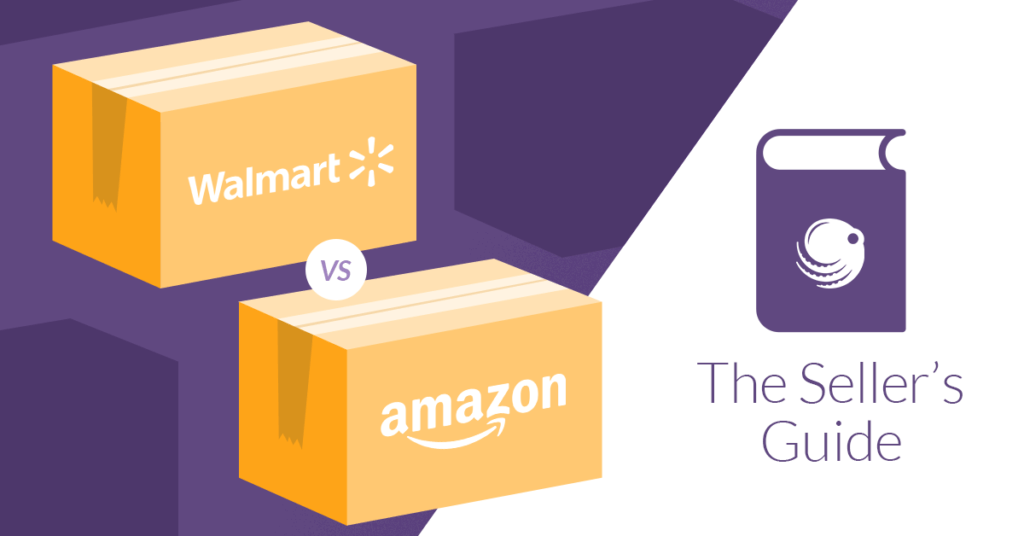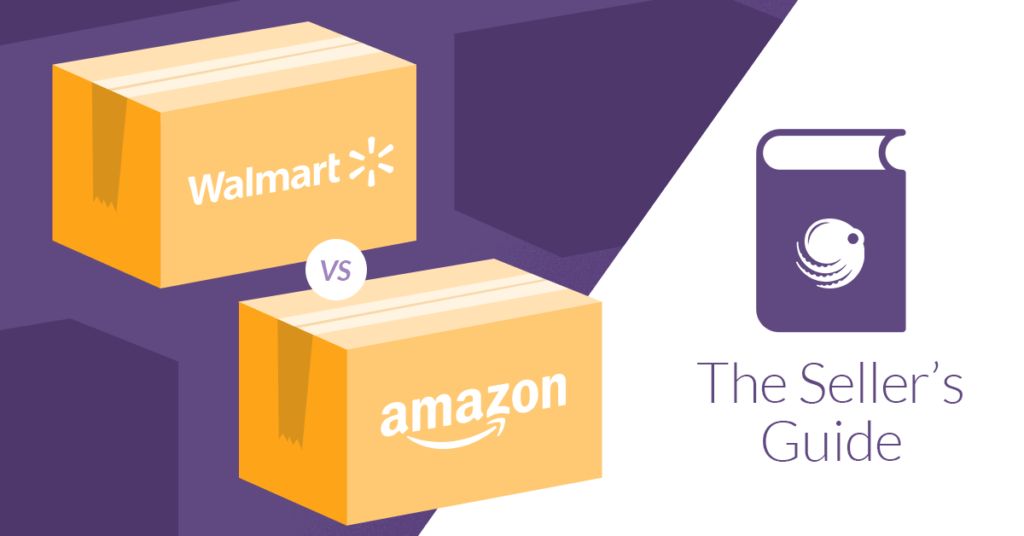 Walmart vs Amazon
If you are a seller and you are looking for ways to break through the market via the fail-safe platform, you are left with two major choices: Walmart and Amazon.
Both of these e-commerce stores have their huge fan following of the sellers. Both of them are battling to dominate the world retail.
So, if you want to sell something, you must need to see which e-commerce store can serve your business better. Let's dive deeper.
General Overview of The Walmart
Walmart, Inc. was founded by Sam Walton in 1962 in Rogers, Arkansas. It started off its journey by focusing on the rural areas in order to avoid direct competition with titans like Kmart or Sears, etc.
Due to the exceptional quality, low costs, and excellent customer service, Walmart succeeded in working its way to becoming the largest retailer in the United States in 1990.
Walmart did not stop here. It started expanding its arms internationally. It opened its first international store in Mexico.
Following the course, it soon became word-of-mouth in Canada, China, Germany, and the UK.
Going through ups and downs in sales and revenue, Walmart achieved the position of the world's largest private employer in 1999.
Just after two years of this achievement, Walmart became the largest corporation in the world in 2000, surpassing the sales of Exxon Mobil.
Walmart sustained its leading position in succeeding years. In the 2010s, it started buying e-commerce stores like Jet.com and Moosejaw.
And the lucky charm of Walmart let it become a leading name in e-commerce business too. Being a reputable name, it is always in the preference list of the top sellers all around the world.
Suggested reading:Walmart Dropshipping: Ultimate Guide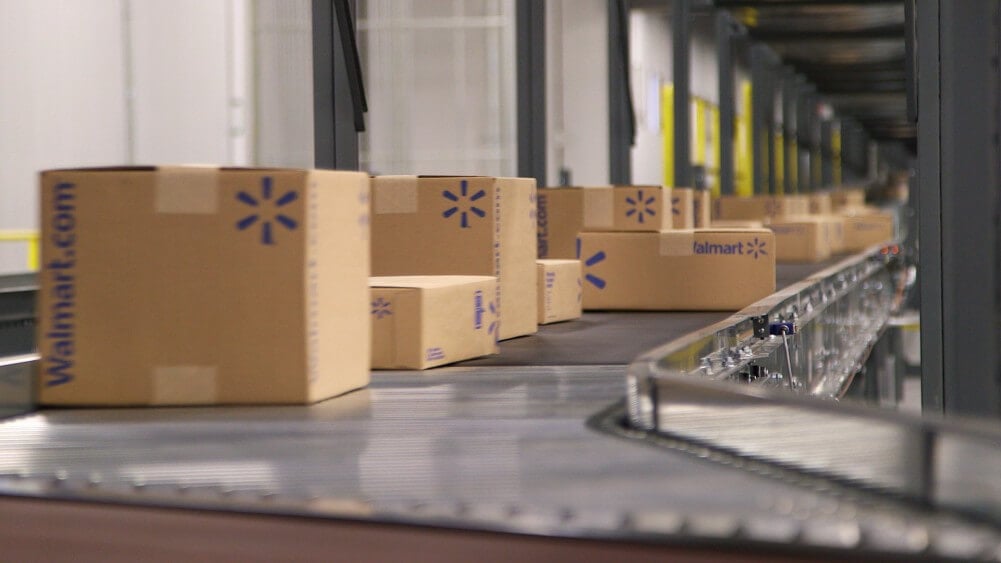 General Overview of The Amazon
Amazon was founded in 1994, very humbly, in a garage. To your surprise, Amazon started as a bookstore.
In the blink of an eye, Amazon soon breaks into the diverse markets, i.e., clothing, homewares, and also entertainment. Amazon Prime and Amazon Music are prominent names in the entertainment field.
Howbeit, the progress of Amazon does not stop here. The next milestone that Amazon achieved was of Amazon Web Series (AWS).
Subsequent to the success of AWS, Amazon stepped into the field of grocery retail as AmazonFresh.
Despite the crazy expansion of Amazon, it did not forget its core- Books. Amazon Kindle has evolved and upgraded its features to suit the needs of readers.
Selling music to grocery, how come clothing can be forgotten? So, Amazon Prime Wardrobe came forwards as an aide.
Amazon is noted for its domination and revolutionization in every field. And it does not seem to be stopping. Just as it is conquering different fields, it is also expanding into different regions.
Amazon keeps on experimenting with different strategies to facilitate the lives of people all over the world.
Suggested reading:How to Sell Products On Amazon for Beginners:Free Guide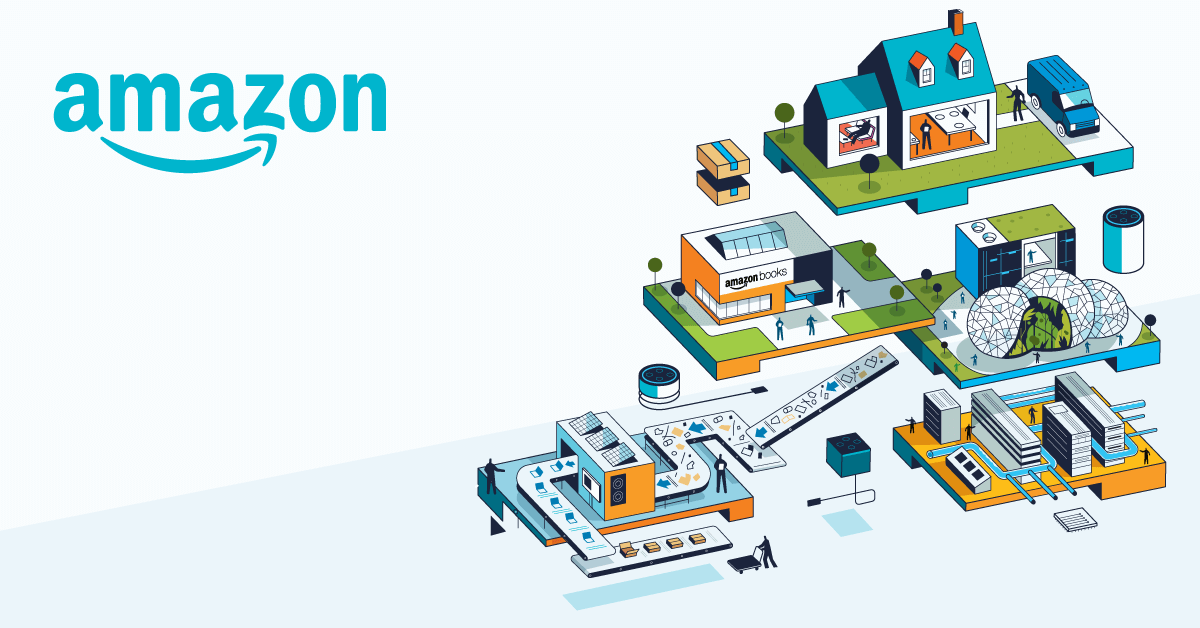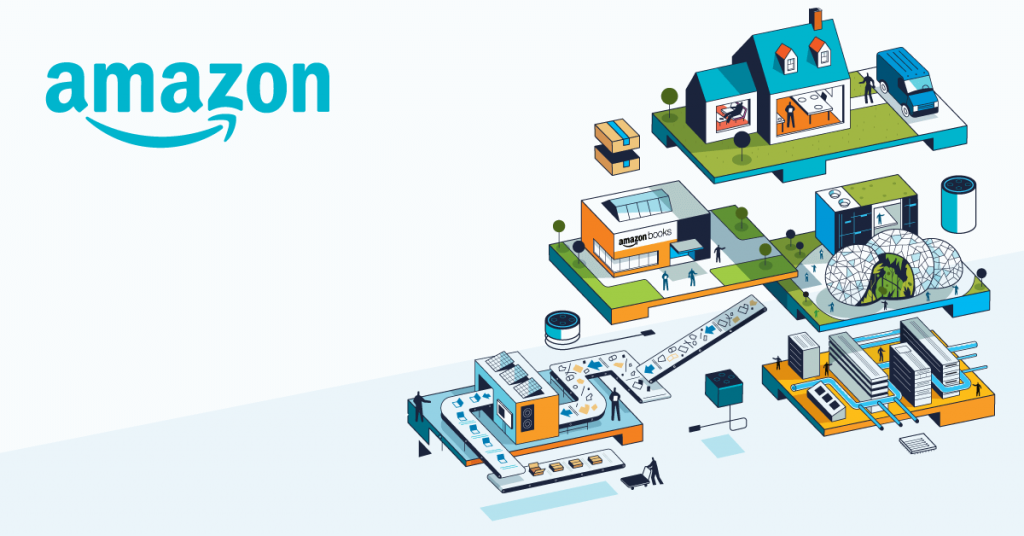 Selling on Walmart
If you are a seller, you just cannot ignore the opportunity of selling on Walmart.
It is seen through the strategies of Amazon that this giant considers Walmart as its competition. That, in some sense, adds up to its credibility.
Surely Amazon has seen something intimidating and competitive in Walmart that it becomes defensive when Walmart introduces some persuasive marketing technique.
It is seen that Amazon itself propagated the notion of Walmart vs Amazon.
However, just like anything in this world. Selling on Walmart comes with its own set of pros and cons. Let's explore them so that you do not face any issue in making the best decision for yourself.
Pros
There is a reason why Walmart is trusted so much. Let's see what are those reasons that make Walmart such a popular choice among sellers:
Walmart is the second most trafficked e-commerce website. So, showcasing your product on Walmart can help you in getting unlimited exposure. This will help you get newer customers in no time!
There is no chance of Walmart lacking in its credibility. So, you do not have to worry about this factor while showcasing your product.
On the other hand, if your product is represented by such a prestigious e-commerce store, it will also come as credible.
The payment method of Walmart is quite a seller-friendly as a comparison to other e-commerce stores. You only have to pay when you start a sale on your product.
Moreover, a certain amount is decided to be paid according to the category of the product you are selling.
Walmart is distinguished for its efforts that it takes to provide a pleasant shopping experience to the shoppers. The checkouts are fast, and the payment services are uninterrupted. This leads to lower bounce rates and higher conversion rates.
This seller-friendly factor allows the seller to choose the amount of time in which the product can be returned. Walmart is known for its exceptional customer support.
The products are listed in a very customer-friendly manner that making the best choice becomes quite easy. The security measures of Walmart are regarded as the most trusted ones. So, there is no chance of theft.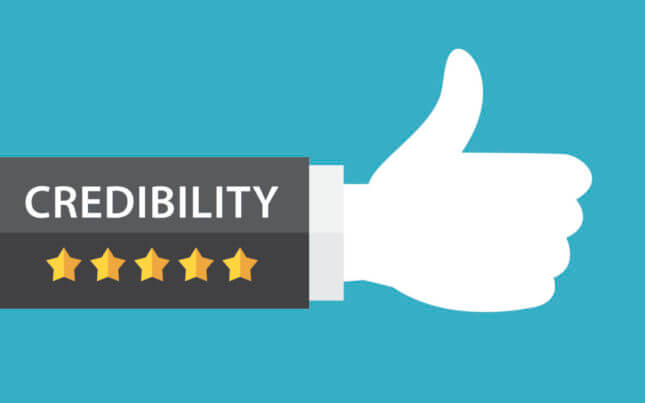 Cons
Even though there are many perks that are related to selling your products on Walmart, this rose also has its thorns.
As Walmart focuses on providing most cost-efficient products to the shoppers, this becomes a reason why sellers have to compromise on big profits. In order to make yourself cost-efficient for sellers, you need to cut your profit.
Walmart is quite picky in who it lets in. Only those sellers are allowed to be the part of Walmart that have credible history and a straight track record.
If you are a retailer but not a brand, you might face even more difficulty in getting in Walmart.
Selling on Amazon
Amazon is used by thousands of buyers every day to shop stuff. So, if you want to sell your products on Amazon, it will be a very wise decision. Let's see in what ways selling products on Amazon can benefit or detriment you.
Pros
Amazon is the largest retailer in the world right now. Its exceptionality speaks for itself when seen through the pros both sellers and shoppers get. These are the perks that are exclusively for the Amazon sellers.
Amazon is a place where there is no reason why you would not generate leads. You are sure to upheave your sales if you follow Amazon's instructions carefully and list your products right according to them.
The sorting features of Amazon are so amazing that it will sort your products and place them right where there is the biggest chance of them getting noticed and sold.
Amazon is trusted globally. So, your brand's presence on Amazon is sure to get its immense exposure internationally.
Your product will not gain its local credibility, but it will also get an opportunity to be noticed by international markets. You will go beyond the geographical boundaries as soon as you list your product on Amazon.
When you list your product on Amazon, you get a very chance of customer acquisition. Most of the people who come searching these marketplaces do not come after brands.
Rather they are looking for a certain product so they will base their decision solely on the quality of the product. Hence, if you are selling a good quality product, get ready to see an upheaval in its sale
Cons
Even though Amazon is highly acclaimed by the sellers, there are still a few challenges that some sellers face. Here they are:
Amazon is a competition hub. As soon as you list your product on Amazon, remember that you are competing against thousands of other similar products that may have equal or more customer-preference. So, be ready to face that.
Amazon is a place where you have to abide by its rules if you are selling a product. So, there is almost no chance where you can make people know much about your brand.
Amazon will help you earn a lot but it does not come without paying it. You have to opt for a fee plan if you want to sell your product on the website.
Suggested reading:How to get money from amazon ?15 Ways to Make Money on Amazon
Selling on Walmart vs Amazon: A Side-by-Side Comparison
Let's do a side-by-side comparison of selling on Walmart vs Amazon in order to best find a suitable option that can work for you.
1. Amazon vs Walmart: Approval to Sell
The foremost step that you have to take in order to sell your product on Walmart or Amazon is to get approved.
It is seen that getting approval on Walmart is much difficult than getting to start to sell products on Amazon.
On Amazon, there is no screening process. Anyone can go there, open their account (individual or professional), and start selling.
On the other hand, Walmart is quite picky about who it lets in.
It has some certain requirements like the seller needs to offer exceptional customer service, needs to have amazing product variety, should be cost-efficient, and its fulfillment should be steady and dependable.
Suggested reading:How To Get Approved For Multiple Seller Central Amazon Accounts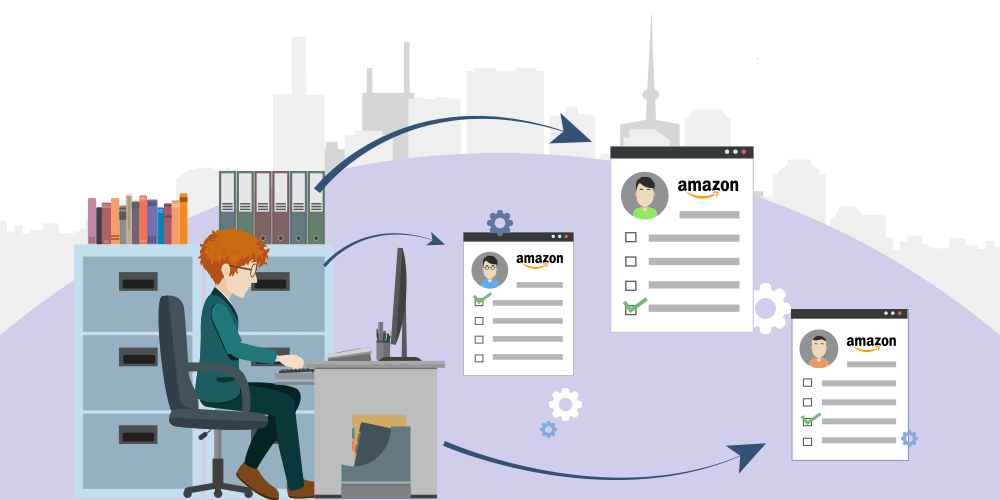 2. Amazon vs Walmart: Costs & Fees
Selling fees on Walmart is lesser than that of Amazon. Amazon charges the sellers on various points, i.e., fees, commissions, and also a closing fee sometimes. However, Walmart only charges a certain percentage on each product sold.
3. Amazon vs Walmart: Seller Competition
Amazon has been doing the business for more time than Walmart. So, Amazon has a larger number of sellers present on its website while Walmart has a smaller number.
Amazon has 2 million active sellers, but Walmart has only 39,000 active sellers. The reason why the competition is low on Walmart is not only because it arrived late in the game, but also because it is quite picky.
4. Amazon vs Walmart: Fulfillment Options
Amazon offers exceptional fulfillment services. Prime members can get free shipping on both two-day and next-day deliveries.
Amazon rigorously invests in its logistics services. However, Walmart does not have the same fulfillment options like Amazon. But it still focuses on the fast delivery anyhow.
5. Amazon vs Walmart: Listing & Managing Products
Amazon compels you to use an existing listing if your product is already listed. This authorizes the wiring and SEO to someone else than you.
However, at Walmart, you have the option of creating your listing or adding to the existing listing.
6. Amazon vs Walmart: Access to More Categories
In order to maintain standards, Amazon has restricted approval on certain categories. In order to sell under those categories, you must come upon the merits.
Similarly, Walmart, along with its initial filters, also demand you to seek approval on some categories.
7. Amazon vs Walmart: Seller Management Tools
Walmart has notably better seller management tools than Amazon. Unlike Amazon, Walmart helps you with return policies, shipping fees, and listings control.
What Do Small Business Owners Say About Walmart Fulfillment Services vs Amazon FBA?
Even though Walmart is following the steps of Amazon for its fulfillment services, it is not as optimized as Amazon's.
It can be seen that when it comes to fulfillment services, Amazon wins the day. Even though Walmart has its free Store Pickup option but it is not yet available to marketplace sellers, so of no use yet!
Which Has Better Prices?
It really matters that one of Amazon and Walmart offers better prices. In this scenario, we can see that Walmart is considered quintessential for its cost-effectiveness.
Studies show that Amazon is 10.37% more expensive than Walmart if a consumer purchases an identical item from both places.
Amazon Offers Discounts And Incentives, Like Coupons, And A Variety Of Discounts
Amazon does offer discounts and incentives for Prime members. But they cannot be compared to what Walmart offers!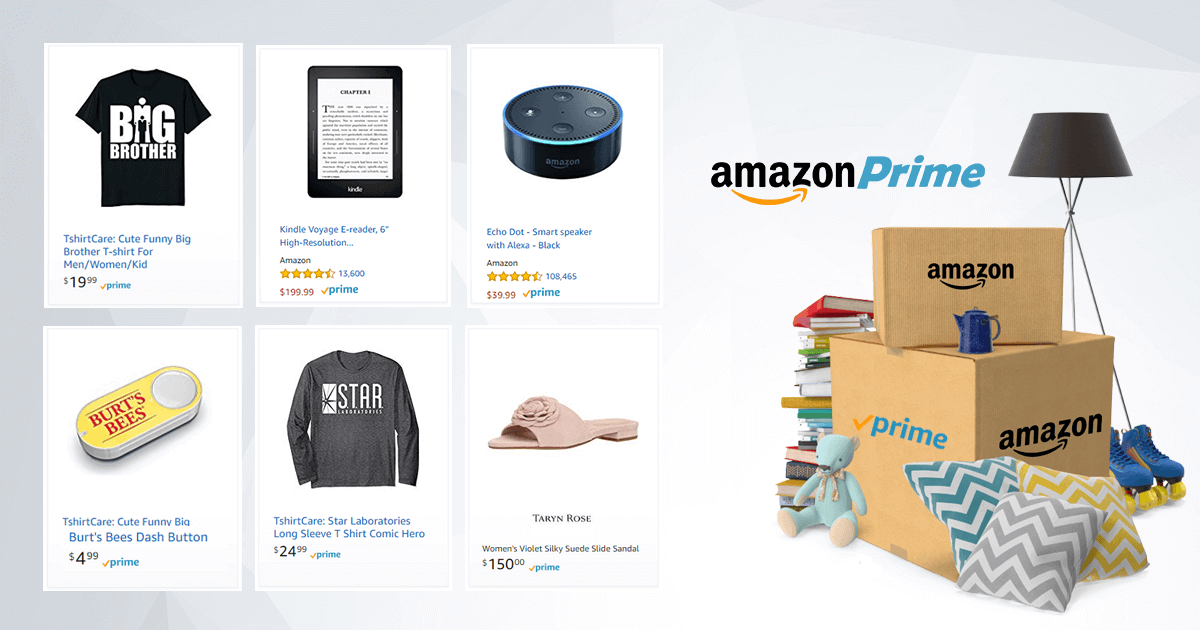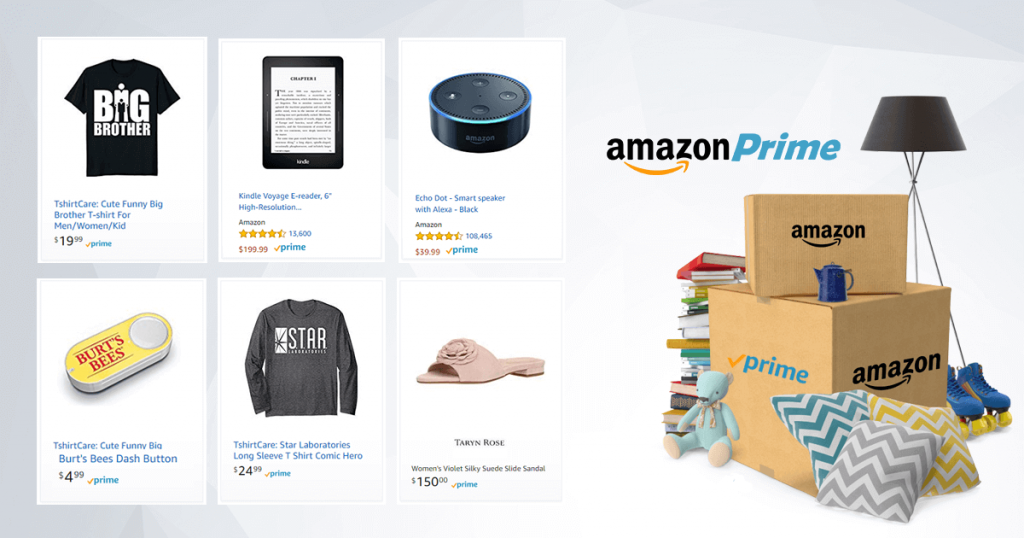 Walmart Providing A Variety Of Rollback Discounts, Clearance Items
Walmart is distinguished for offering rollback discounts, clearance items, plenty of incentives when a customer picks up his/her item in-store. It also offers free shipping and that without a subscription fee.
Which Has Better Return Policies?
Let's see which one of them has better return policies.
Amazon And Most Of The Sellers On Amazon Allow You Return Items Within 30 Days Of Shipment
Most of the Amazon marketplace sellers nod to the return policies made by Amazon.
However, if they disagree, Amazon has its rules to facilitate the consumer who has bought the item. Amazon goes the extra mile to keep consumers from spending on unfair return policies.
Walmart Typically Allows Customers To Return Items In The Store Or By Mail Within 90-Days Of Purchase
However, the return policy has its fluctuating points depending on the category.
For example, certain items like electronics may need to be returned in a lesser time than other items. However, following the rules set by Walmart, a seller can also make its return policy.
Which Has Better Shipping?
Both Walmart and Amazon have their pluses and minuses when we judge which one of them has better shipping services. Let's see what their prominent services in this regard are:
By charging a fee, Amazon gives you its FBA services. You send your products to Amazon, they store them, take care of them, and when a customer orders it, they pick, pack, ship & track. FBA also offers 24/7 customer services.
On orders above $35, Walmart offers free NextDay Delivery. However, there are still some items that do not qualify for NextDay delivery because of their nature.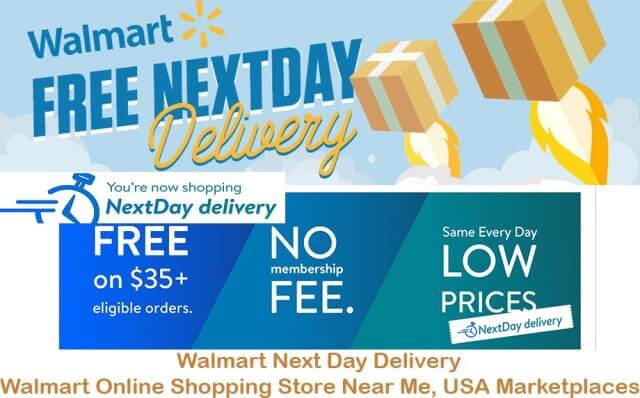 How Leelinesourcing Help You Find Best Amazon And Walmart Suppliers
Finding the right kind of supplier is important for your business. Not only does the supplier provides the goods but your entire business rests on their product quality.
That is why you need to assess competently before you choose any supplier.
If you're in need of sourcing services for a supplier, then LeelineSourcing is the right option for you. The firm has been competently working as the leading sourcing firm, servicing over 2000 clients around the globe.
Their competence as a supplier sourcing firm is undoubted since the company delivers what it promises.
From contacting the relevant suppliers to choosing the right kind of supplier for your needs, it gives the best solutions.
Moreover, it also navigates the process for your proceedings with the supplier. From negotiating the price to implementing quality assessment protocols, you can get the right kind of assistance from its team.
Unlike other firms in the area, you can get the utmost transparency for your needs. The company offers competitive prices for its services, which are quite budget friendly.
Moreover, the details and progress of the service are communicated seamlessly, giving you the surety of your work.
Counting on LeelineSourcing is a competitive move that will help you choose the right kind of supplier for your needs. Therefore, if you're looking for a firm that can source the right supplier for you, then this is it.
Even if you need assistance for sourcing a supplier for Amazon or Walmart, then LeelineSourcing offers competitive services that you can count on without any hesitation.
Suggested reading:How To Find Reliable Chinese Suppliers?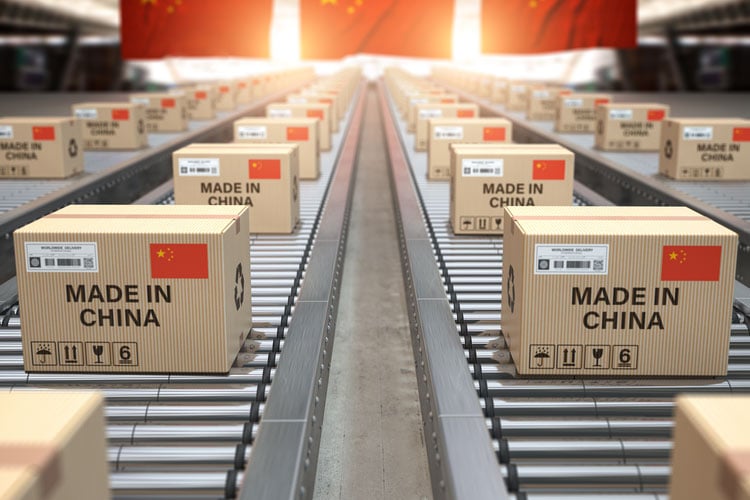 Final Thoughts about Selling on Walmart vs Amazon
Selling on both Walmart and Amazon has its own perks and cons.
Hence, it is necessary that you focus on your business' outlay, preferences, and expectations before making the choice between Walmart vs Amazon.
Amazon is surely the colossus of the retailing business right now, but Walmart has all the potentialities to surpass it.
However, a sensible decision can be using both of these platforms to capitalize.
Both of them can benefit your business in one way or another. Any loophole in the sale can be compensated by the contrasting store.
FAQ For Selling on Walmart vs Amazon
These are some of the frequently asked questions by both sellers and buyers:
Who Is Amazon's Biggest Competitor?
Amazon's biggest competitor is undoubtedly no other than Walmart. This intimidation is shown by Amazon itself by reacting to the customer-service policies made by Walmart.
Which Has Better Product Selection?
Even though Walmart has an increasing variety of products, Amazon is still far ahead of it. The customers of Amazon come to it because of its wide range of goods and competitive prices.
Who Has More Sales Walmart Or Amazon?
Amazon is the biggest retailer on Earth, and yes, it has surpassed the sales of Walmart.
Is It Safe To Order From Walmart?
Walmart has its security barriers high. It gives you instructions on how to keep yourself safe while ordering from Walmart. If you follow those instructions, you are good to go!
Can Walmart beat Amazon?
Walmart has its great fan-following and is already the third-largest retailer in the world.
Depending on the changes in trends and consumer preferences, Walmart has a big chance to beat Amazon through its clever strategies.
So, for sellers, selling on Walmart vs Amazon can stay as the debate of the decade.
We are sorry that this post was not useful for you!
Let us improve this post!
Tell us how we can improve this post?