Which is better, selling on Walmart vs. amazon? It's a tie! Both of them are famous online marketplaces with easy functions to sell online.
With over ten years of sourcing experience, we've been helping clients with international sourcing. You can save hassles in finding the best quality products for your target audience. As a result, you'll be able to meet consumer expectations with quality and affordable goods.
This post will explain the difference between two famous marketplaces, Amazon and Walmart. Let's dig in.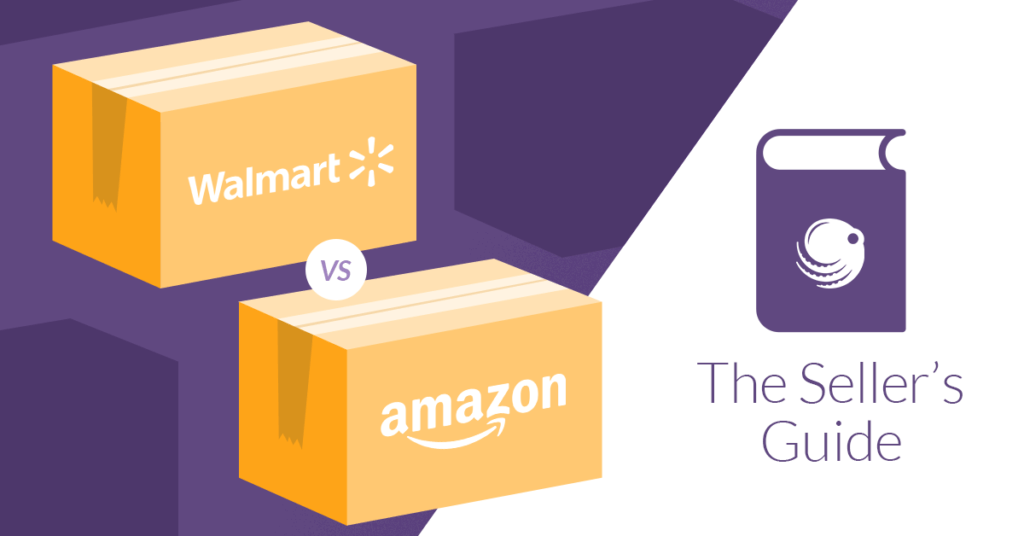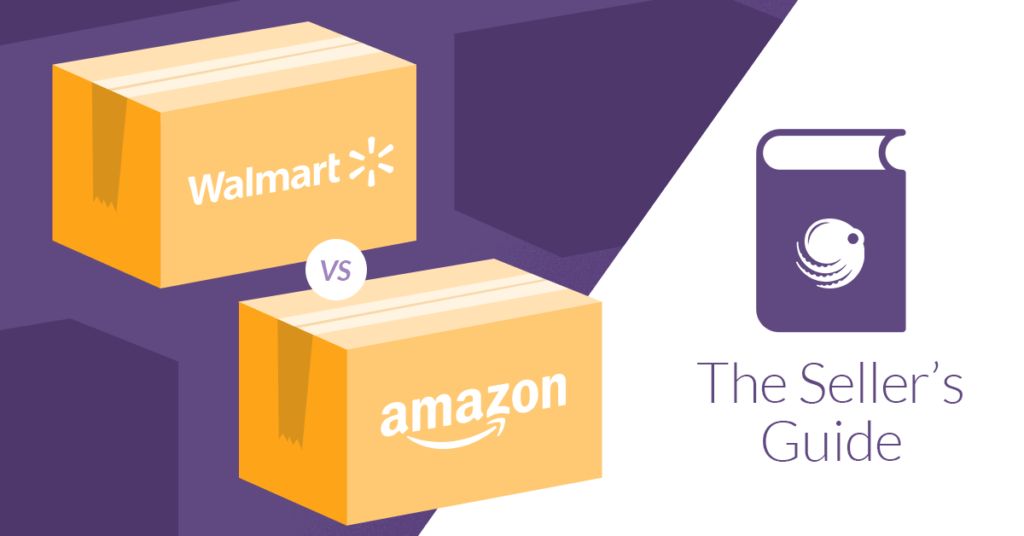 Walmart vs Amazon
If you are a seller and you are looking for ways to break through the market via the fail-safe platform, you are left with two major choices: Walmart and Amazon.
Both of these e-commerce stores have their huge fan following of the sellers. Both of them are battling to dominate the world retail.
So, if you want to sell something, you must need to see which e-commerce store can serve your business better. Let's dive deeper.
General Overview of The Walmart
Walmart, Inc. was founded by Sam Walton in 1962 in Rogers, Arkansas. It started off its journey by focusing on the rural areas in order to avoid direct competition with titans like Kmart or Sears, etc.
Due to the exceptional quality, low costs, and excellent customer service, Walmart succeeded in working its way to becoming the largest retailer in the United States in 1990.
Walmart did not stop here. It started expanding its arms internationally. It opened its first international store in Mexico.
Following the course, it soon became word-of-mouth in Canada, China, Germany, and the UK.
Going through ups and downs in sales and revenue, Walmart achieved the position of the world's largest private employer in 1999.
Just after two years of this achievement, Walmart became the largest corporation in the world in 2000, surpassing the sales of Exxon Mobil.
Walmart sustained its leading position in succeeding years. In the 2010s, it started buying e-commerce stores like Jet.com and Moosejaw.
And the lucky charm of Walmart let it become a leading name in e-commerce business too. Being a reputable name, it is always in the preference list of the top sellers all around the world.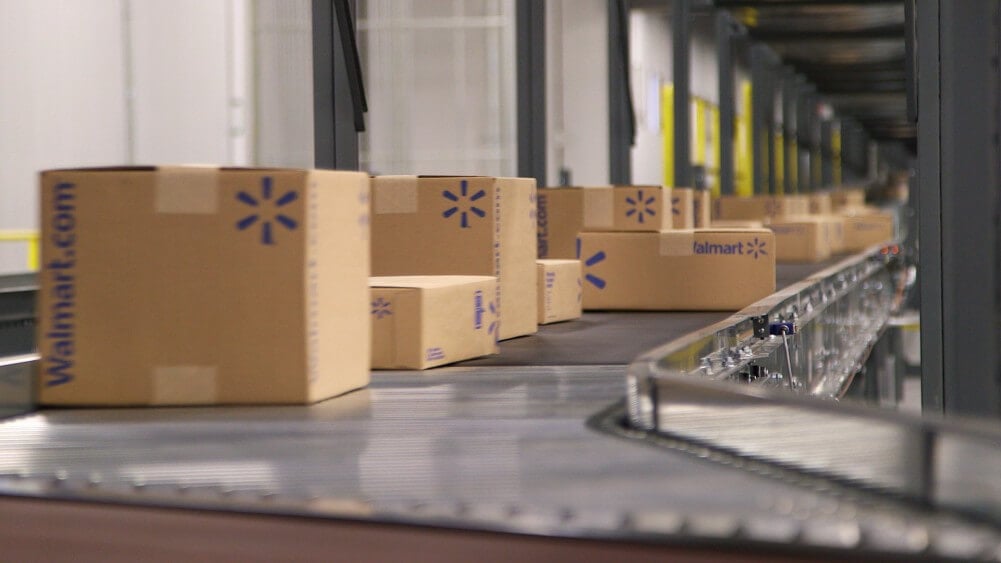 General Overview of The Amazon
Amazon was founded in 1994, very humbly, in a garage. To your surprise, Amazon started as a bookstore.
In the blink of an eye, Amazon soon breaks into the diverse markets, i.e., clothing, homewares, and also entertainment. Amazon Prime and Amazon Music are prominent names in the entertainment field.
Howbeit, the progress of Amazon does not stop here. The next milestone that Amazon achieved was of Amazon Web Series (AWS).
Subsequent to the success of AWS, Amazon stepped into the field of grocery retail as AmazonFresh.
Despite the crazy expansion of Amazon, it did not forget its core- Books. Amazon Kindle has evolved and upgraded its features to suit the needs of readers.
Selling music to grocery, how come clothing can be forgotten? So, Amazon Prime Wardrobe came forwards as an aide.
Amazon is noted for its domination and revolutionization in every field. And it does not seem to be stopping. Just as it is conquering different fields, it is also expanding into different regions.
Amazon keeps on experimenting with different strategies to facilitate the lives of people all over the world.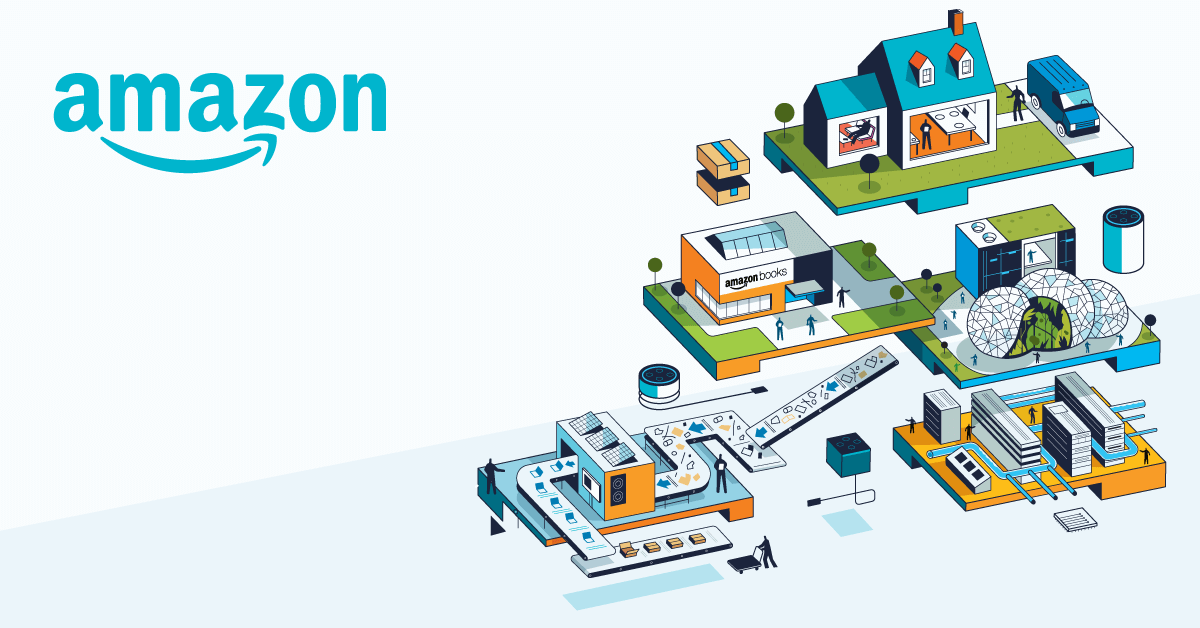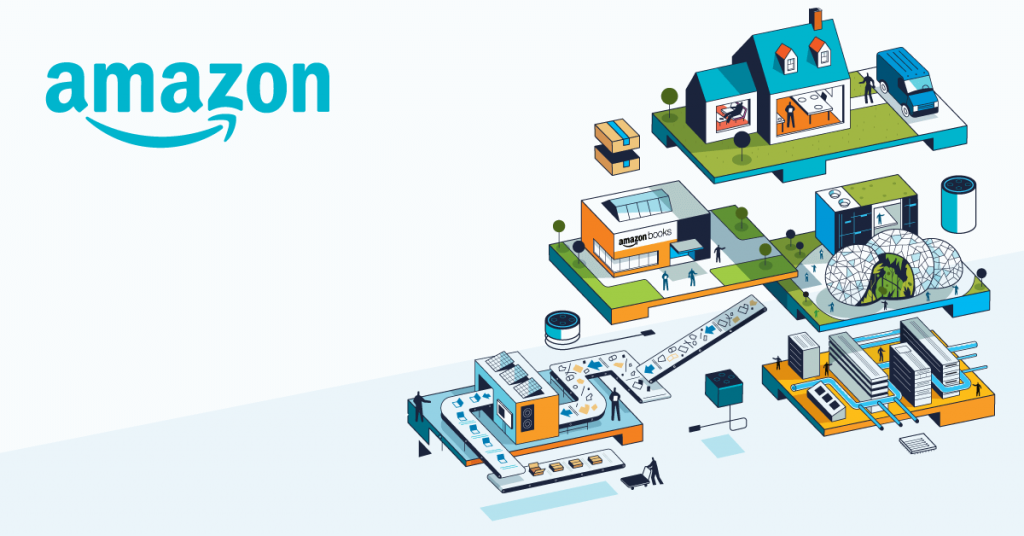 Selling on Walmart
If you are a seller, you just cannot ignore the opportunity of selling on Walmart.
It is seen through the strategies of Amazon that this giant considers Walmart as its competition. That, in some sense, adds up to its credibility.
Surely Amazon has seen something intimidating and competitive in Walmart that it becomes defensive when Walmart introduces some persuasive marketing technique.
It is seen that Amazon itself propagated the notion of Walmart vs Amazon.
However, just like anything in this world. Selling on Walmart comes with its own set of pros and cons. Let's explore them so that you do not face any issue in making the best decision for yourself.
Pros
· Spark Reviewer Program
This program aims to review products from different sellers. A spark reviewer will leave a product review on your site once he uses it. You can get more visibility by gaining more positive reviews.
· Low Selling Fees
Walmart charges only a referral fee for every sale made. Unlike Amazon, It does not have any hidden fees. Its storage fees and fulfillment service are charged lower prices than Amazon's.
· Less Competition
Amazon has 2.4 million active sellers, more than half of which Walmart has. It makes Walmart more favorable to brands than Amazon because it reduces the competition. So, many sellers and brands are more likely to earn more.
Cons
· Reviews Based
Walmart reviews are essential to sellers. Bad reviews with user-generated images will affect the visibility of the product. Having an amount of user-generated content that results in a negative feedback will make the brand unlisted by the marketplace.
· Strict Pricing Policy
Walmart is passionate about providing low-priced goods to its customers. Although prices may vary, a Walmart marketplace seller is advised not to violate their pricing policy. Otherwise, you might be blacklisted.
· The Smaller Size of Customers
It is a fact that Walmart Marketplace has a smaller amount of visitors than Amazon. Therefore, if you are selling in Walmart Marketplace, you should know how to target an audience to prevent products from remaining unsold.
Pros and Cons of Selling on Amazon
Amazon is used by thousands of buyers every day to shop stuff. So, if you want to sell your products on Amazon, it will be a very wise decision. Let's see in what ways selling products on Amazon can benefit or detriment you.
Pros
· Established Community
Amazon has millions of active online shoppers who visit its page every month. It does not just tell that Amazon has a stable customer flow. It also shows that Amazon has more trust than other marketplaces. You are in your first step to eCommerce success by listing a few product pages.
· Worldwide Expansion
Amazon has been launched for years and has its sites operating in over 13 countries. Besides, you can ship to over 100 countries worldwide with different shipping methods. So expanding your business through Amazon and increasing your revenue is a great idea.
· Low Marketing Costs
You can access the Prime badge by paying a monthly fee for your Amazon Professional Seller and FBA plan. It increases your visibility with a low amount of money.
Cons
· Intensive Competition
As mentioned before, Amazon is not only crowded with customers but also sellers. In this saturated marketplace, you need a long-term strategy to boost your brand and sales to compete with others.
· Expensive Selling Fees
Amazon charges a reasonable referral fee but has hidden costs, such as processing and closing fees. Sellers need to be cautious when dealing with every order.
· Knowledge of Order Management
Amazon lets sellers partner with multiple marketplaces but does not interfere with the sellers' cart system. Hence, you must manage and sync orders from different platforms and keep your stocks up to date.
Selling on Walmart vs Amazon: A Side-by-Side Comparison
Let's do a side-by-side comparison of selling on Walmart vs Amazon in order to best find a suitable option that can work for you.
1. Amazon vs Walmart: Seller registration
Before they start selling, every marketplace seller needs to register a seller account. The account is crucial as it is the only way to access their marketplace platform and start selling.
Walmart
The registration process of the Walmart marketplace can be easily summed up into six steps. Here are the step-by-step instructions:
Step 1: Account Creation
Set up a username and password for your Walmart marketplace seller account.
Step 2: Walmart Retailer Agreement
Read the Walmart Retailer Agreement thoroughly and accept its policy.
Step 3: Company registration
Register a display name in the Walmart seller center and enter your company address.
Step 4: Tax Forms
Submit your tax forms and enter the corresponding information.
Step 5: Payment Info
Choose a payment method to receive payments from your sales.
Step 6: Shipping Info
Select your desired shipping methods.
However, every seller must submit an application and business proposal before registration. Only those validated in the approval process can sell on Walmart Marketplace.
Amazon
Amazon's registration process is much shorter than the Walmart seller center:
Step 1: Register for your selling account with Amazon.
Step 2: Go through Seller Identification Verification (SIV).
Step 3: Attend an In-Person Verification video call (IPV).
Step 4: Key in the Postcard OTP sent to your address.
Step 5: Update info on Seller Central.
The IPV process set by Amazon differs from Walmart. It is a process where the register attends a video call with Amazon personnel. After completing the registration, these professional sellers can start selling on Amazon.
Winner
Regarding seller registration, the Walmart marketplace ensures high product quality. But Amazon is more seller-friendly.
Suggested reading:How To Get Approved For Multiple Seller Central Amazon Accounts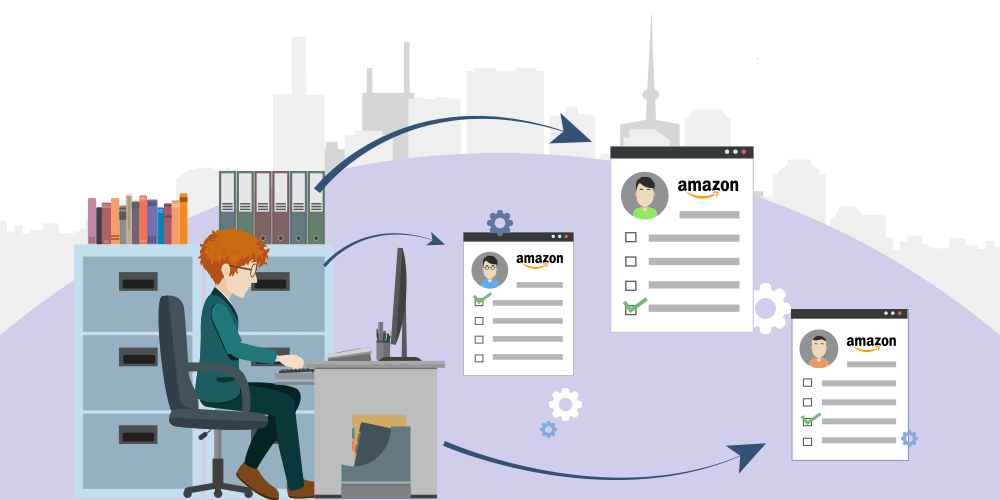 2. Amazon vs Walmart: Selling fees
The marketplace will charge a service fee for every order or any service and tools you use. In simple words, selling fees are the price you need to pay to continue selling your products.
Selling fees can vary depending on what kind of situation the sellers are in. In addition, the selling fees on each platform are different too. Therefore, marketplace sellers should consider this a vital factor in starting an online business.
Walmart
Walmart marketplace does not charge any setup or monthly fees for subscriptions. In addition, you need not pay any listing fee and don't have a category limitation to sell on Walmart. Also, Walmart has various useful features for you to expand online.
However, Walmart marketplace charges sellers a referral fee between 8% and 15% for every sale. This rate is based on the product category you sell.
Amazon
If you were to sell on Amazon, there are several types of fees that you need to pay:
Subscription Fee
Amazon's Professional Sellers are to subscribe and pay to sell products. The subscription fee is $39.99 per month.
Referral Fees
Amazon owns the platform which customers use to buy products from sellers. Therefore, there will be a "referral fee" for each sale made.
When a product is sold, marketplace sellers will be charged between 6% and 20% of the final sale price. The percentage charged will depend on the category of product sold.
Closing Fees
Some categories, like media products, are also charged additional service or variable closing fees. For example, books and DVDs are charged a closing fee of $1.80.
Processing Fees
Processing fees is a collective name for other related service fees. To name a few, there are FBA label services, returns processing, and removal orders. If Amazon issues a refund, sellers must pay $5.00 or 20% of a product's sale price.
Winner
Overall, Walmart marketplace charges less selling fees than Amazon.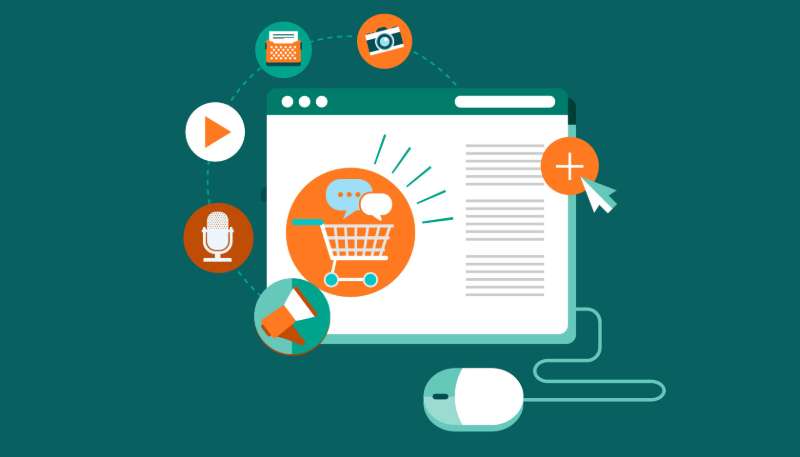 Market share is the number of sales a company in an industry controls. A report from 2021 shows the significant difference between these two platforms.
Walmart
The Walmart marketplace shows a 5% share of the eCommerce sales. Although it may seem little in the figure, the sales made by the Walmart marketplace are worth $43 billion. It has made Walmart's marketplace the second largest eCommerce marketplace in the US.
Walmart has experienced 79% growth in e-Commerce in 2021. It also has over 8 million subscribers in its updated app, Walmart+.
There are only 50,000 Walmart marketplace sellers in the Walmart marketplace. It means that the market is not highly saturated yet. As a result, your products are more likely visible to Walmart customers.
Amazon
Amazon stands out distinctively with an approximately 40% share of the sales. Its net online sales in 2021 reached $469.8 billion. It has undoubtedly made Amazon the largest eCommerce retailer in the US.
Amazon has developed Prime streaming video that gained 185million subscribers in 2020. It brought $13.5 billion in profits to Amazon in 2020.
Although there is a large gap between these two platforms in sales, that doesn't mean Amazon is better. Amazon's deals rely on its marketplace sellers. According to the report, Amazon has 493,000 active marketplace sellers. Thus, it has a higher possibility of being saturated.
Winner
So, from the view of market saturation, the Walmart marketplace is a better choice.
4. Amazon vs Walmart: Fulfillment Services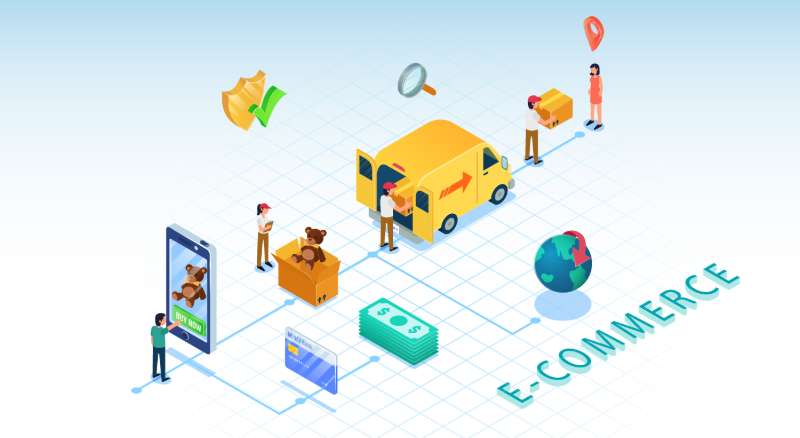 Fulfillment means the process of receiving, packaging, and shipping orders for goods. Once you set up your business and gradually become an established brand, you will get tons of orders that you don't have sufficient time to deal with.
Amazon
Amazon is well-known for its fulfillment service. Sellers can opt for self-fulfillment or Fulfillment by Amazon (FBA). Sellers will gain access to the Amazon Prime Badge when choosing FBA. They can also enjoy better visibility in Amazon's search results.
By subscribing to the Amazon FBA program, sellers can save more hassles in their orders. Amazon will provide a one-stop order fulfillment solution for these sellers.
Once an order is made, the FBA team will take the respective products from the warehouse. Then, they will pack them and hand them to delivery workers. After that, your customer will receive an email regarding the product's delivery status.
If you need more help, they can also provide other services. Such as your credit card processing, inventory management, order management, integration method, and high-quality customer service.
Walmart
The Walmart marketplace does not have order fulfillment services. Instead, the sellers rely on outsourcing fulfillment services to handle more sales and meet customers' expectations. Or, they can manage shipments, returns, refunds, and customer care independently. Nonetheless, taking the shipping time properly is vital to ensure timely delivery.
Still, you can get several Walmart Fulfillment Services for shipping options. The options are Freight, Next Day, Expedited, Standard, and Value (free). But, Walmart fulfillment services have strict regulations for sellers applying for this service.
Winner
Both marketplaces will charge a monthly fee for storage according to their policies. But, overall, Amazon is a better choice for marketplace sellers.
5. Amazon vs Walmart: Sale Price
Prices on the marketplace may vary from retail stores. Some may set a low price to compete, and others may set a higher price to cover their costs. Hence, the marketplace plays a significant role in ensuring a stable price scale.
When a marketplace enforces a price range on sellers, sellers can't change their selling price randomly. It ensures a healthy environment for sellers as no one will have the power to disrupt the market. Eventually, it will be more likely to maintain a certain amount of customer flow and attract other sellers. Thus, it will lead to a good cycle for the sellers, platform, and other customers.
Walmart
Unlike Amazon, Walmart is strict on pricing. The Walmart marketplace only allows competitive pricing in its marketplace.
A recent study shows that Walmart offers a 10.4% cheaper price than Amazon on the same 50 products. It offers lower prices in wide assortments of groceries, technology, and household goods. Hence, it is a popular marketplace for global customers to source for their needs.
Walmart customers can do a price match on Walmart if they find a lower price on other platforms. First, make sure the products are in similar size, quantity, model, color, and brand. Then, contact Walmart customer care before you checkout to request price matches.
Amazon
Amazon is quite different from the Walmart marketplace. It has a vision of being the "everything store," which runs a marketplace open to all sellers. A wider range of product categories leads to more unstable and higher pricing.
As a result, all Amazon sellers will have different pricing for their products. Therefore, customers have to compare carefully before placing an order.
Winner
Walmart has lower prices for the same product sold on Amazon.
6. Amazon vs Walmart: Customer selection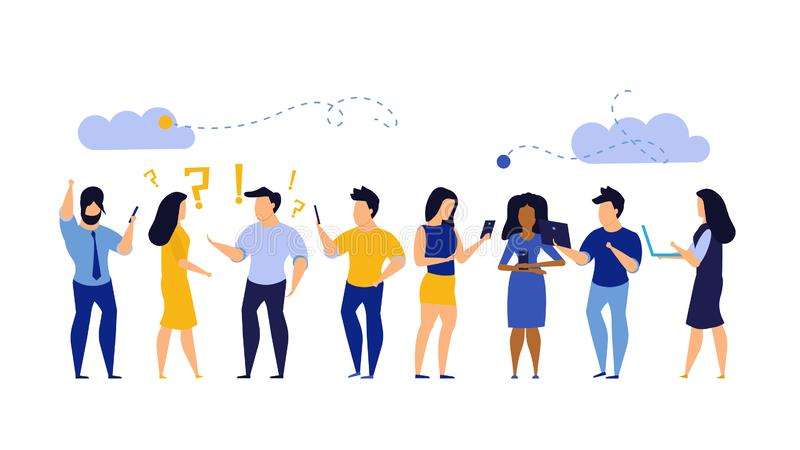 A wide selection of products often helps a marketplace to meet customer expectations. The broader the product category, the more types of needs from different customers can be fulfilled. Not only are we meeting the customers' expectations, but we are also creating future potential customers.
Amazon
Amazon surely knew this principle and strictly followed it. Amazon has a line of 36 product categories in its marketplace. To name a few, there are media, apparel, consumer electronics, and sporting goods. It has many products that can be bought, from your basic needs to any materials or tools for professional use.
It has become a convenient and efficient one-stop shop for many customers. Customers can even get free shipping by subscribing to the Prime membership.
Walmart
Walmart has a line of 24 product categories in its marketplace. It started as a retail store selling groceries, which is now still a prominent feature in the Walmart marketplace. The online Walmart marketplace sells family apparel, home furniture, and beauty aids.
Based on the study, customers choose Walmart based on specific reasons. It includes its return policy, low prices, fast shipping, and excellent shopping experience.
A marketplace with fewer product categories, like Walmart, can bring a considerable profit to a seller if leveraged correctly. The seller can create a whole new variety with no one to compete with and earn all the money they want.
Winner
Overall, Amazon still has a broader customer selection. It is due to the variety of choices and convenience it provides.
Which Has Better Return Policies?
Let's see which one of them has better return policies.
Amazon And Most Of The Sellers On Amazon Allow You Return Items Within 30 Days Of Shipment
Most of the Amazon marketplace sellers nod to the return policies made by Amazon.
However, if they disagree, Amazon has its rules to facilitate the consumer who has bought the item. Amazon goes the extra mile to keep consumers from spending on unfair return policies.
Walmart Typically Allows Customers To Return Items In The Store Or By Mail Within 90-Days Of Purchase
However, the return policy has its fluctuating points depending on the category.
For example, certain items like electronics may need to be returned in a lesser time than other items. However, following the rules set by Walmart, a seller can also make its return policy.
Which Has Better Shipping?
Both Walmart and Amazon have their pluses and minuses when we judge which one of them has better shipping services. Let's see what their prominent services in this regard are:
By charging a fee, Amazon gives you its FBA services. You send your products to Amazon, they store them, take care of them, and when a customer orders it, they pick, pack, ship & track. FBA also offers 24/7 customer services.
On orders above $35, Walmart offers free NextDay Delivery. However, there are still some items that do not qualify for NextDay delivery because of their nature.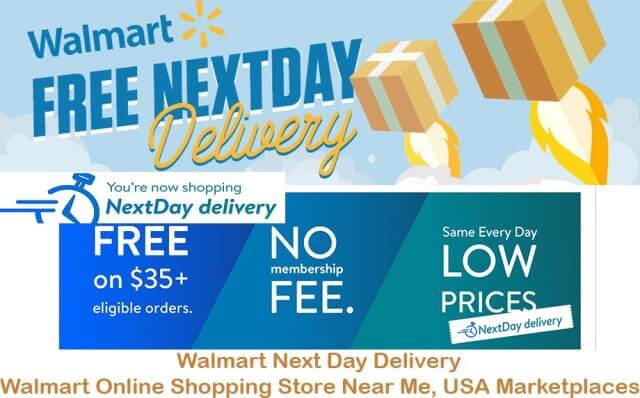 How Leelinesourcing Help You Find Best Amazon And Walmart Suppliers
Finding the right kind of supplier is important for your business. Not only does the supplier provides the goods but your entire business rests on their product quality.
That is why you need to assess competently before you choose any supplier.
If you're in need of sourcing services for a supplier, then LeelineSourcing is the right option for you. The firm has been competently working as the leading sourcing firm, servicing over 2000 clients around the globe.
Their competence as a supplier sourcing firm is undoubted since the company delivers what it promises.
From contacting the relevant suppliers to choosing the right kind of supplier for your needs, it gives the best solutions.
Moreover, it also navigates the process for your proceedings with the supplier. From negotiating the price to implementing quality assessment protocols, you can get the right kind of assistance from its team.
Unlike other firms in the area, you can get the utmost transparency for your needs. The company offers competitive prices for its services, which are quite budget friendly.
Moreover, the details and progress of the service are communicated seamlessly, giving you the surety of your work.
Counting on LeelineSourcing is a competitive move that will help you choose the right kind of supplier for your needs. Therefore, if you're looking for a firm that can source the right supplier for you, then this is it.
Even if you need assistance for sourcing a supplier for Amazon or Walmart, then LeelineSourcing offers competitive services that you can count on without any hesitation.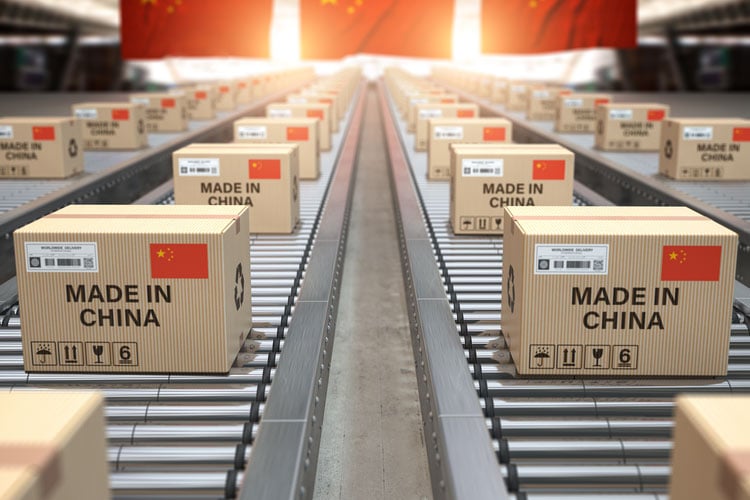 Final Thoughts about Selling on Walmart vs Amazon
Selling on both Walmart and Amazon has its own perks and cons.
Hence, it is necessary that you focus on your business' outlay, preferences, and expectations before making the choice between Walmart vs Amazon.
Amazon is surely the colossus of the retailing business right now, but Walmart has all the potentialities to surpass it.
However, a sensible decision can be using both of these platforms to capitalize.
Both of them can benefit your business in one way or another. Any loophole in the sale can be compensated by the contrasting store.
FAQs about Selling On Walmart vs Amazon
1. Is Walmart's seller profitable?
According to a report in 2022, it is shown that 95% of Walmart Marketplace sellers have profitable eCommerce businesses. The report also states that 73% of these sellers earn profit margins above 20%. So yes, you can earn through Walmart.
2. What is the main threat Walmart will possibly be facing?
Its thin profit margins have been known to be one of Walmarts deadliest threats. With Amazon as a competitor, Walmart might lose more sellers and customers if sellers and brands do not gain a thicker profit margin.
3. What are the similarities between selling on Walmart and Amazon?
Both of these platforms require product listing from the seller. Therefore, sellers should include the right keywords and content to increase visibility and earn the platform's priority. You should also provide excellent products and prevent negative reviews.
What's Next
Ecommerce first became a trend. Now, it has become the norm. All information stated above has shown the comparison between Amazon and Walmart. Amazon has a larger customer base, while Walmart incurs lower costs. Whichever platform you choose, ensure to make test orders on your own products. It will help ensure a smooth shopping experience for your customers.
Are you looking for a supplier for profitable products? Leeline Sourcing has over a decade of experience in sourcing from suppliers. Drop a message to us today and get solutions for your sourcing need.
We are sorry that this post was not useful for you!
Let us improve this post!
Tell us how we can improve this post?