There has been a lot of questions floating around about concerning the best marketplace to pick between Amazon and eBay.
The truth is, choosing the best marketplace for your business could be a very daunting task.
Most merchants process by searching for the most prominent and profitable sites, and since Amazon and eBay are household names, they are the options merchants normally go for.
Arguments have been ongoing about whether it is best to sell on Amazon vs. eBay.
The object of this article is to lay out the nitty-gritties of both platforms and give you all the information you need to make your decision.
Are you ready to explore with us?
Let's dive right in.
What is the difference between Amazon and eBay?
The major difference between Amazon and eBay is that Amazon deals with retail products, whereas eBay is basically an auction site.
People who visit Amazon go there to shop directly from the site or third-party merchants; therefore, the experience on Amazon is largely different from that of eBay.
A seller on Amazon is competing with other sellers.
Conversely, the eBay online marketplace facilitates the sale of both new and used products. The transaction is between the third-party seller and the buyers.
Also, the price listing on eBay is essentially affected by the number of bids or how aggressively buyers want a particular product.
Competitiveness: eBay vs. Amazon
As of 2007, Amazon sold about 74% of items by itself, but come 2015; they were only selling about 56% of the items on the website on their site in relation to third-party sellers.
Also, by 2017 the product sales percentage was almost even, and presently, it seems the scales are in favor of the third-party merchant due to Amazon's sales drop to 48%.
This means that Amazon is an excellent online marketplace for people to sell quality items, and the strong competition ensures that every seller is at his best when it comes to delivering high-quality products and great customer service.
eBay
On the other hand, eBay has built a reputation as a marketplace that usually sells used goods and collectible. The shocking fact is that 81% of goods sold on eBay are actually brand new!
Also, it does not sell products by itself nor compete with its users. The platform is all about pure e-commerce.
In addition, the eBay marketplace gives small sellers a better chance to build their brand than Amazon.
The upshot is that Amazon beats eBay when it comes to competition and sells basically newer items.
Conversely, eBay gives sellers an opportunity to have a brand identity; although the majority of products sold are new, it offers a position for used items and collectible.
What I choose!
Amazon for the NEW products and branded inventory.
eBay for the USED items and collectibles.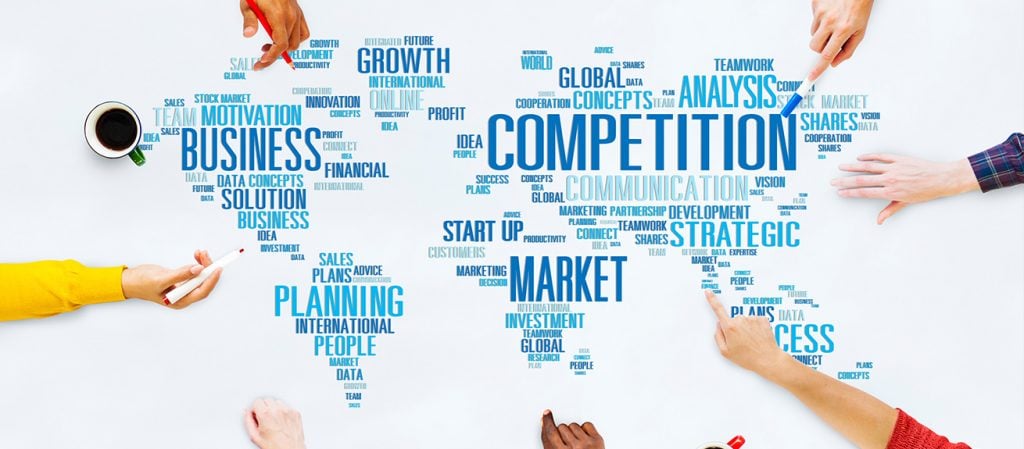 Internationality: eBay vs. Amazon
Most users speculate the marketplace with more international exposure because they all wish to sell their goods on a more internationally exposed website which has a diverse customer base.
Amazon
The platform has 12 web domains in countries in Europe, Asia, North America, and Australia.
With customers spread across over 180 countries, Amazon reported 33% sales outside the United States in 2016.
eBay has 25 website domains worldwide in Europe, North and South America, Australia, Asia, and New Zealand. eBay recorded 57% of sales from countries outside the U.S. in 2017.
The outcome is that eBay has a better international scope for those seeking to expand internationally and have a massive, varied customer base.
However, if the U.S. is your target market, Amazon is your guy.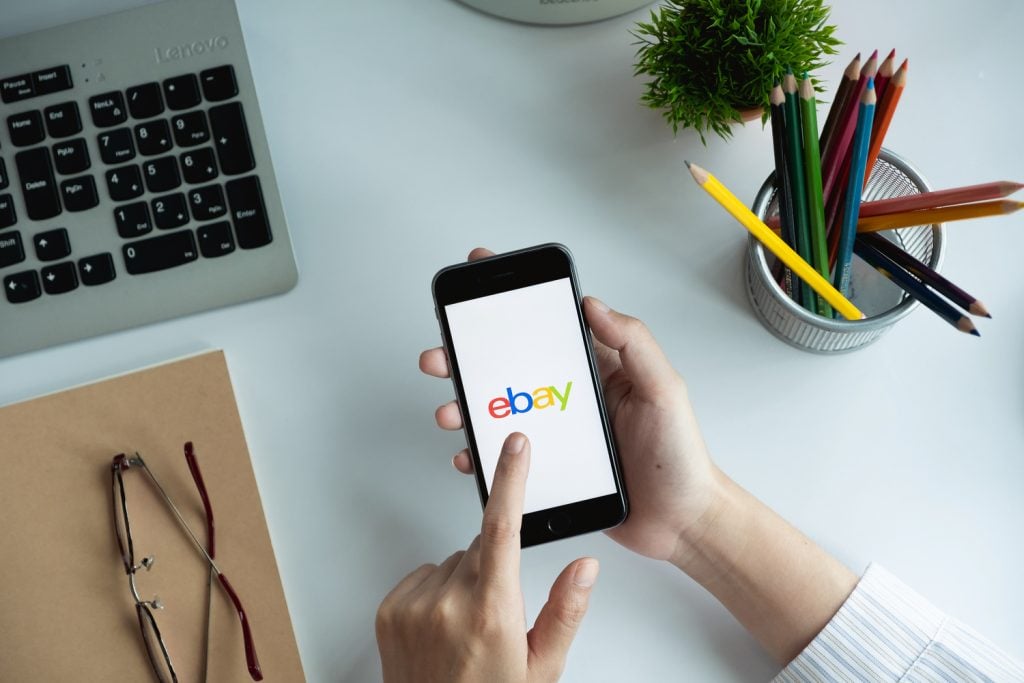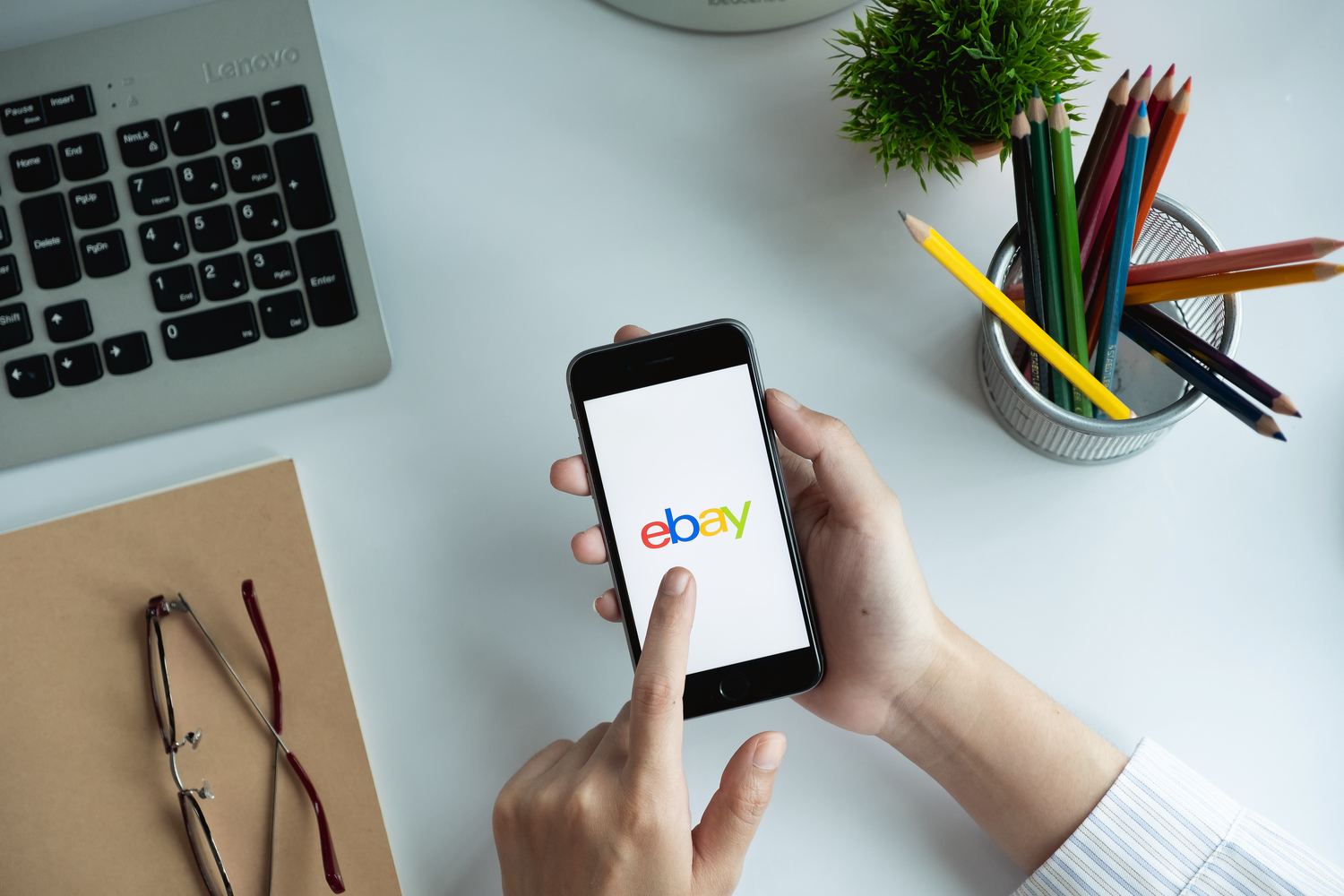 Customer Base: eBay vs. Amazon
As an e-commerce merchant, it is imperative to know your client persona and what outlooks they have.
In this section, we will take a look at the differences between Amazon buyers and eBay buyers.
Amazon
I love AMAZON. They have Millions of BUYERS making it easy to generate higher income. Millions of products are ordered monthly.
Amazon over 300 million users monthly, and 10% of them use their app. 44% of users begin their product search on Amazon but compare prices with other sites.
Also, 44% of American households use Amazon prime.
eBay
eBay, on the other hand, has about 167 million users monthly.
As a result of eBay's auction model, buyers count on paying less, and this makes the competitive pricing important. Quality of service, coupled with high-end product delivery is crucial.
Most buyers prefer to buy from merchants who have a 100% feedback score or higher.
The bottom line, Amazon has almost twice the number of clients than eBay does.
Also, eBay buyers are more concerned with quality products and services than a brand name and, at the same time, expect to buy things at a cheaper rate.
Amazon clients, however, are more focused on value; therefore, they can willingly spend a little more on Prime for them to get affordable items and fast shipping.
But they certainly will not overpay for an item.


Product Quality
If you are searching for an original new product, going to Amazon to make a purchase would be the best option. However, if you are in need of a fairly used product, we would recommend going to eBay.
Either of this option could be favorable for a merchant, but it is dependent on the business you are venturing into. Are you moving to sell brand new items, or you wish to make a business from selling second-hand items that you found in your garage?
This is your choice to make, but you should bear in mind that each marketplace has a specific purpose.
In general, Amazon is a place to put up your high-end products and make money all year round by selling them.
All you need to do is to get your product research and sourcing right, and you will be on your way to making killer profits year after year.
Products Prices and Availability
At the starting point, we will be focusing on eBay. The platform has been existing since 1995, and that's a long time.
One of the best things about eBay is that you could sell or buy almost anything on the platform.
Of course, it has to be a legal term, and it could be a brand new or used item.
This is one of the places where eBay beats Amazon; most people prefer to buy second-hand items on eBay, compared to Amazon, although both platforms allow the sale of used goods.
eBay is POPULAR for used and vintage products. As a CUSTOMER, I have used it many times. Sales occur more frequently than you expect.
In this category, eBay comes in as the preferred choice because the auction model permits the easy sale of used goods while offering competitive prices.
Product Restrictions for selling on eBay and Amazon
eBay has regulations crafted to prevent illegal sellers from using the platform. It does not announce the seller limits, but new users can only sell ten items or have a total sale of $500 for each month.
If you prove yourself to be a worthy seller who is capable of meeting buyers' demands, the platform will have your limit increased. This model is meant to limit the legit businesses; it is a method of keeping dubious merchants out of the system.
eBay also controls product listing to check restricted or prohibited items; this means you should ensure that all your products are legal.
Also, there are policies concerning links, texts, accuracy, and images that must be adhered to before you can sell on eBay.
Amazon also has guidelines that require that you make accurate claims in your listing without going against any relevant trade regulation.
You are not allowed to make false assertions about your products' benefits or sell goods that supposedly treat or cure diseases.
Amazon needs you to be honest and straightforward with the facts you supply about your products.
The platform also restricts you from selling some product types like dietary supplements, alcohol, some grades of electronics and weapons.
It is imperative that you check if there are any restrictions on your products before you make a deal with your supplier and start selling on Amazon.
Is Amazon Better Than eBay for Selling?
As a newbie in the e-commerce business, you may be confused about the best marketplace to join.
Should you choose to sell on Amazon vs. eBay?
The decision you make should be affected by the following factors:
The marketplace's community
Number of seller accounts
Applicable fees
Available tools
All these factors can heighten your chances of being successful on that platform.
Data on Amazon sellers
It is no brainer that almost everyone wants to join the e-commerce business.
Let's take a look at Amazon to find out if it is worth it.
Does Amazon still present opportunities for entrepreneurs to tap into?
The succeeding subsections will answer that.
1.How does Amazon work for sellers?
Amazon provides third-party sellers the chance to sell their items on the platform using a commission-based payment system.
Amazon FBA enables almost everyone to create a seller account and start making sales.
Other money-making options Amazon offers include:
Amazon Handmade
Merch by Amazon
Amazon Affiliates
Retail Arbitrage
Amazon FBA is the most preferred option, and signing up isn't a difficult task.
2.What percentage of Amazon sales are FBA?
Although there is no straight answer to this question, Amazon's CEO, Jeff Bezos, gives a little insight into sales percentage.
In a 2018 shareholders' letter, Bezos noted that third-party merchants recorded more sales percentage in the previous year.
Analyzing this, it appears to be a welcome development; merchants making more revenue than the host company.
However, Amazon also earns per sale by charging seller fees. This means there is a great opportunity here since sellers are making rapid developments.
It also shows that the marketplace may seem to be crowded, but sellers can still grow the business successfully and make profits.
3.How many sellers does Amazon have?
According to a survey done by Marketplace Pulse, Amazon has over 1,761, 784 presently.
This figure appears to be high, but you also note that Amazon has over 300 million visitors in a month.
So, it means that the figures aren't as high as you thought.
4.Do Amazon sellers make money?
Statistics show that over 140,000 sellers beat the $100,000 sales mark annually. This implies that close to 12.6% of third-party merchants are running 6-figure businesses on Amazon.
It is not a discouraging figure; we all know that Amazon has been growing at a speedy rate. Third-party sellers are bound to grow with the platform.
The growth may not be an easy task, but it not as difficult as other marketplaces.
Suggested reading:How to Sell Products On Amazon for Beginners:Free Guide 2020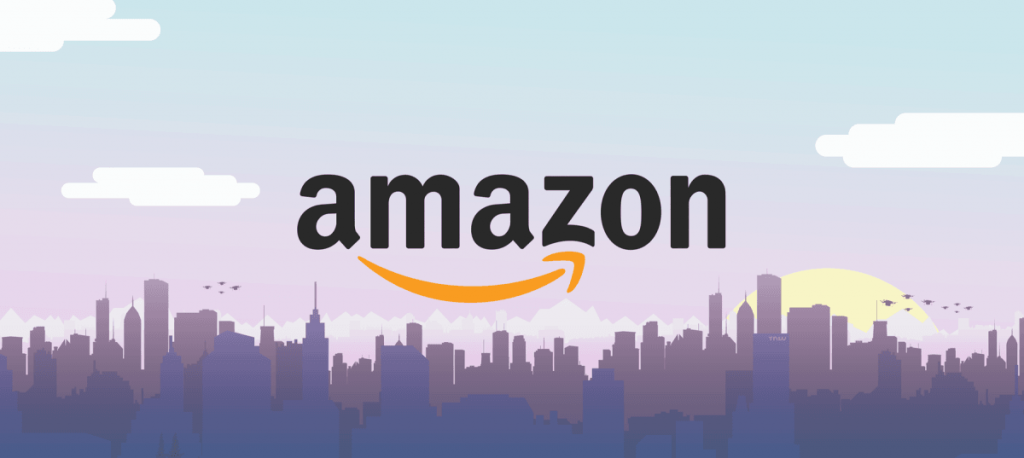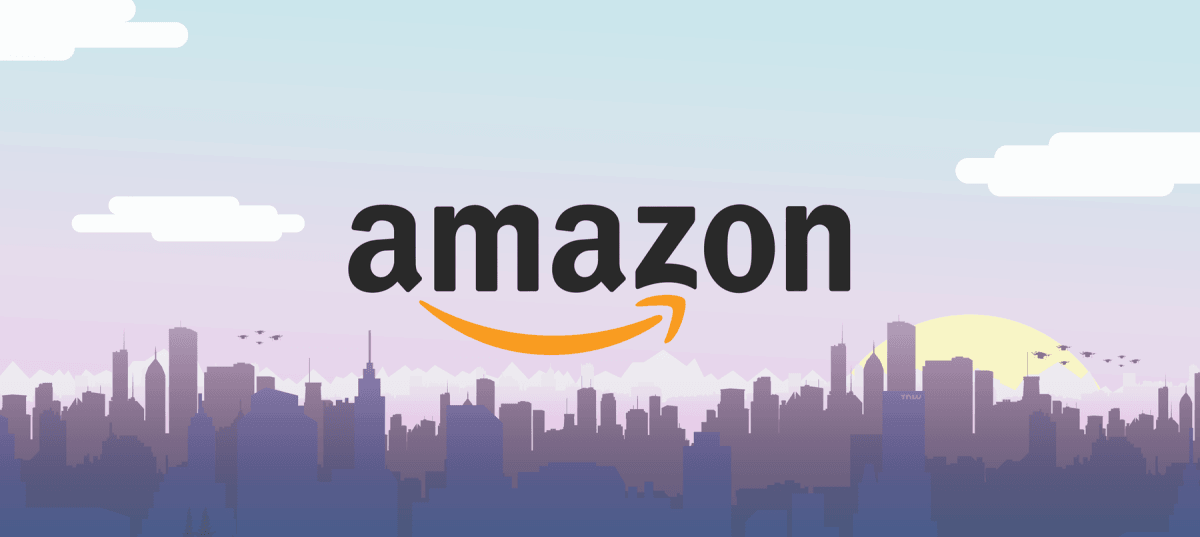 Data on eBay sellers
eBay is a great marketplace for buyers and sellers around the globe. It has 23 register web domains with a presence in more than 100 countries. Their popular domains include ebay.com
It's time to take a closer look at eBay's data.
1.How many sellers are there on eBay?
In 2018, an article by Small Business Trends suggested than eBay has over 25 million active sellers on their platform.
The sellers have listed over 1.1 billion products on the marketplace.
On average, a seller has 40.7 products listed. eBay auctions both new and used products.
The platform claims it has over 170 million active buyers. It is expected that the figure will increase as the e-commerce industry keeps blooming.
2.How does eBay work for selling?
eBay offers an easy signup process for its sellers. Below are the steps to take:
Open a professional account
Go to "Sell Your Item"
List the item you wish to sell
Confirm your seller details and set up your payment method.
For newbies, you can visit the eBay Seller Center to get more details.
3.Our eBay stores profitable?
Being profitable on eBay is dependent on certain factors:
The seasonality and operational cost of products
The total interest of the store's products
The rate of competition for a particular product
There is no straight path to profit-making. While some sellers are struggling, others are smiling to the banks.
4.Is it worth it to sell on eBay?
The answer to this question depends on some points. They include:
The stocks you are holding
Are you selling new or used products?
The countries you sell to
Whether you sell limited or unusual products
The thing is, selling on eBay is worth it as long as you know your target audience and stick to them.
eBay has been my personal FAVORITE. The reason?
SELLERS fees are not that incredible. Selling experience is effective.
Amazon vs. eBay: Payment Methods
Most sellers overlook this factor before signing and tend to experience some setbacks down the road. One of Amazon's major payment setback is that it does not accept the PayPal option.
The acceptable payment options include Visa, Delta, Visa Electron, MasterCard, Eurocard, American Express, U.K. based Maestro, and Solo cards.
The unacceptable payment options are checks or postal orders, cash in any currency, book tokens, purchase orders, international wire transfers, direct debits or standing orders, PayPal, bank transfers, and pay monthly.
In contrast, PayPal is accepted by eBay. The difference cannot be overlooked because it makes shopping smoother and stress-free.
In my dictionary, eBay is the WINNER. It helps me GENERATE more effective sales because of easy payments.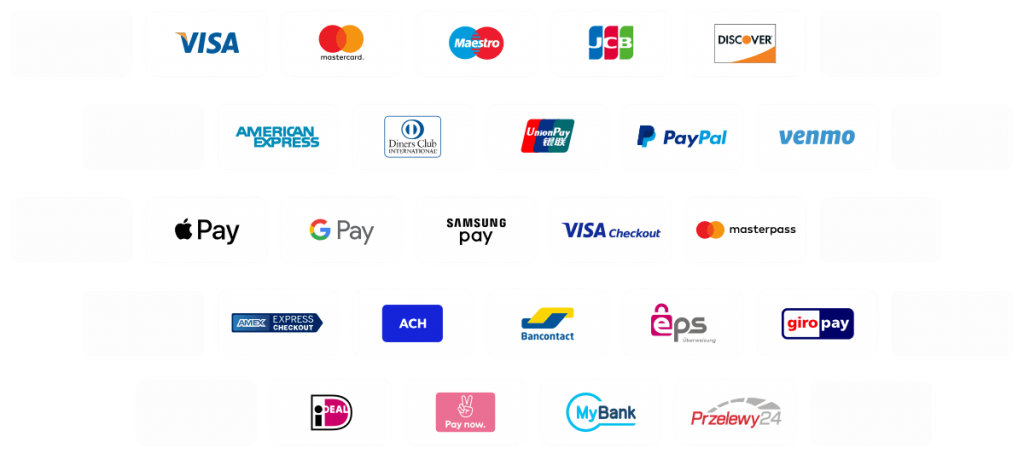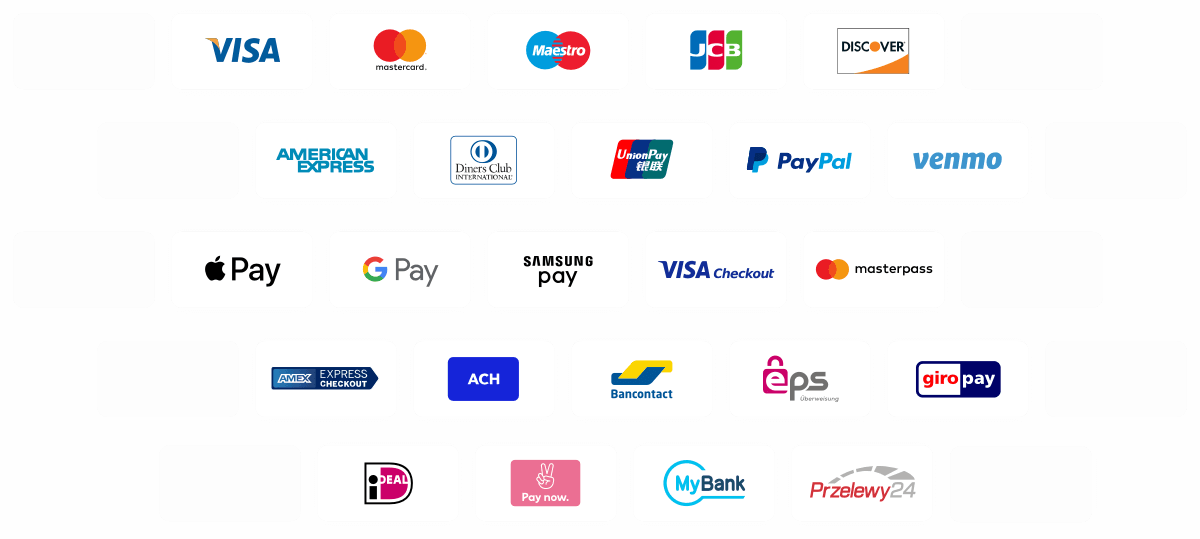 Selling on Amazon vs eBay: Selling Fees
The competition, selling tools and techniques, customer services, importing, and holding stock make selling on marketplaces a little bit challenging.
You will need to take care of these things if you wish to run a successful e-commerce business.
There are several costs attached to selling on Amazon and eBay, and they are referred to as seller fees.
a.What are the fees of selling on Amazon?
Amazon offers two selling plans; professional and individual. Different costs apply to both plans. For the professional sellers, they pay a $39.99 monthly subscription coupled with selling fees per item.
And for the individual sellers, if you sell less than 40 items per month, there are no charges involved; however, if you exceed the benchmark, you'll be paying $0.99 plus other selling fees for every sale you make.
Amazon also distinguishes between direct sellers and users of Amazon FBA.
The FBA seller fees are split into two categories:
Fulfillment Fees (per unit)
Monthly fees (per cubic foot)
The fulfillment fees include picking and packing your orders, shipping and handling, customer service, and product returns.
Also, you need to be aware of additional charges like return policy, shipping costs, and other seller fees.
b.What are the fees of selling on eBay?
Like Amazon, eBay charges sellers and their fees are divided into two major categories:
The eBay listing fee
Final Value fee per sale
You should also note that you will need to pay a monthly subscription to run an eBay shop.
However, if you are selling as a business, no shop subscriptions are required. An eBay shop gives you better advantages like building your brand, reaching the right audience, and managing your orders.
If you are setting up an eBay store, you could choose from any of these five packages:
Starter
Basic
Premium
Anchor
Enterprise
The plan you choose will be dependent on your country of residence. For instance, sellers in the U.K. can only explore three options; Basic, Premium, and Anchor.
c.Is selling on eBay profitable?
Answering this question is not an easy task. eBay has a complex pricing structure. Being a seller on eBay, you will need to pay attention to a number of factors.
So, it is important to get your calculations right before venturing into selling on eBay.
d.Is it profitable to sell on Amazon?
You can be profitable as an Amazon seller as long as you are aware of the fees, promotion, import cost, and other applicable fees.
I sell a $5 item up to $20. AMAZON is a blessing for me. Profit margins are quite High.
The best part is that Amazon's pricing structure is simpler than eBay. There are no blurry lines, and this enables sellers to calculate their revenue easily.
In our opinion, we would say that Amazon is better.
Amazon vs. eBay: Communities & Support
Firstly, Google Trends shows that interest in Amazon is twice as high as eBay.
This is expected because of the rapid growth seen in Amazon. However, this does not mean than eBay is inferior.
It only means that Amazon presents bigger and better opportunities, and the platform has been recording an increase in sales annually.
2015: $107 billion
2016: $136 billion
2017: $177.9 billion
2018: $232.9 billion
The increasing interest creates more demand for communities that provide support for Amazon FBA sellers.
There is a considerable number of online communities associated with Amazon. They include Facebook groups, communities, forums, blogs, etc.
This gives sellers an opportunity to educate themselves for free. Some platforms also offer paid courses to teach you about Amazon FBA.
Undoubtedly, Amazon has an active community that helps sellers to make their businesses a success.
Amazon COMMUNITIES is one of the most active communities I have EVER SEEN. They have resolved a bunch of my technical problems.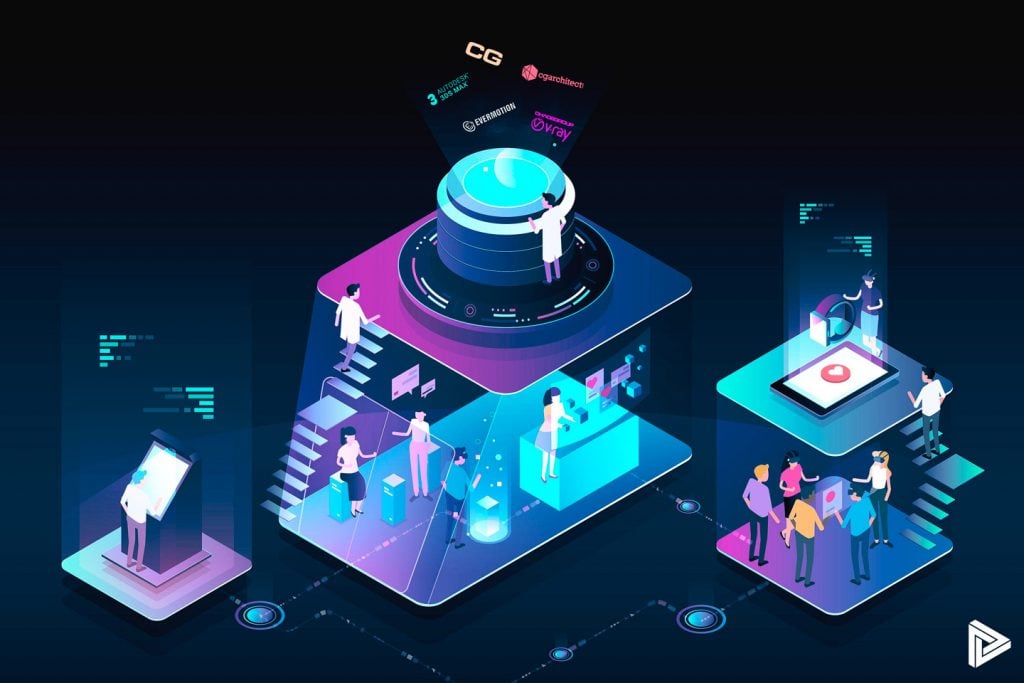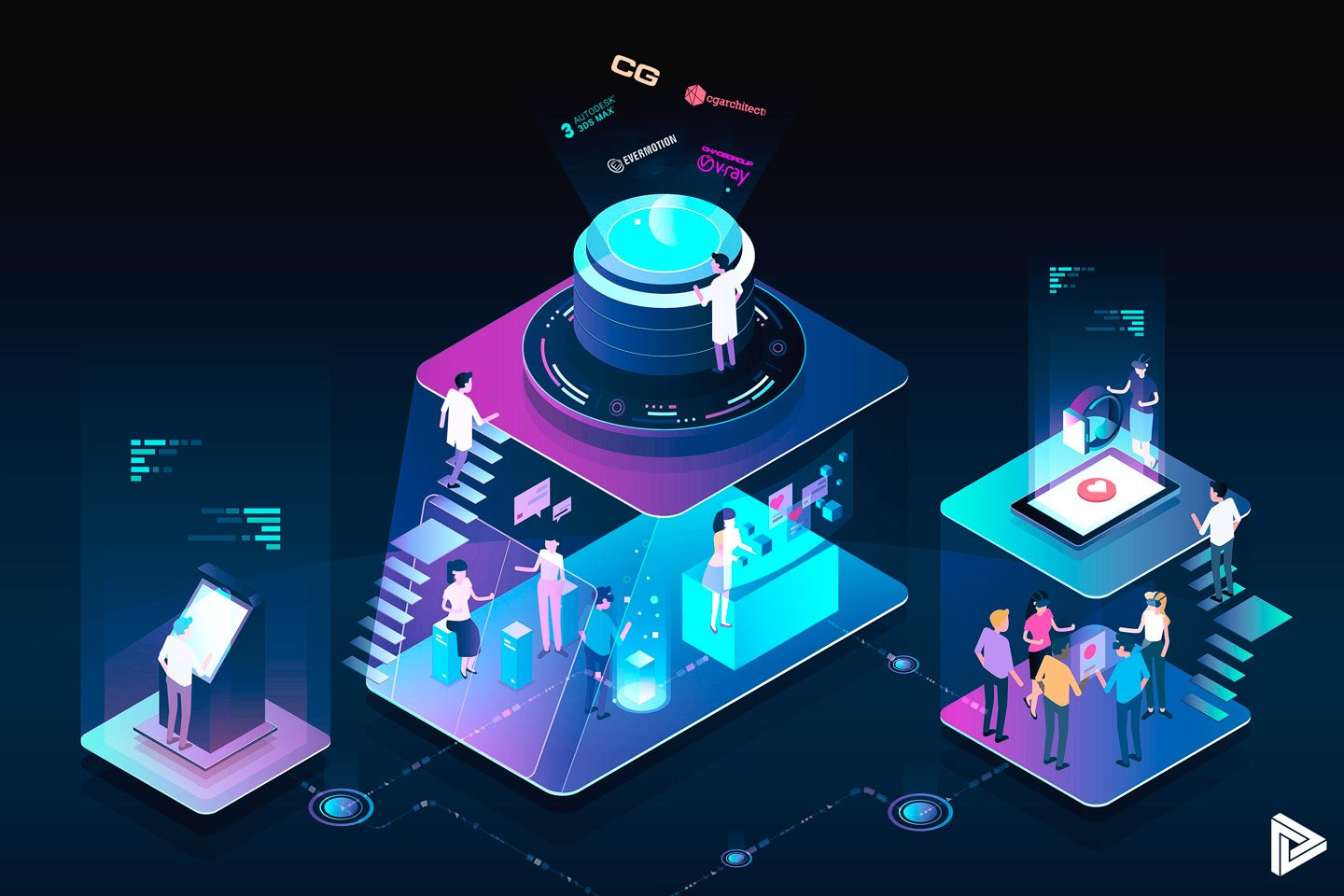 2.Amazon Seller Support
You can visit Amazon Sellers Central to get assistance and learn more about how to sell on Amazon. It is a great tool for sellers who require assistance in running their business.
The major categories you will find there are:
Amazon Pay
Amazon advertising
Selling on Amazon
Fulfillment by Amazon
Sell in Europe
Sell in Japan
If you are unable to find what you are looking for, kindly visit one of the numerous Amazon communities and ask for help, more experienced sellers will provide assistance.
3.eBay Community Forum
The platform has an official forum for buyers and sellers on the marketplace. Every user of the marketplace can go there to ask for help.
The forum has many relevant questions and answers.
All you need to do as a member is to type in the question and click the "Continue' button.
4.eBay Seller Center
For those willing to get more knowledge about selling on eBay, visiting the eBay Seller Center will be your best bet. You are sure to find relevant questions and answers that address the complexities that you are facing.
I always use the eBay seller center to track sales. In CASE of any problem, it is better to talk to CUSTOMER SERVICE to resolve problems. I have done it many times.
Like Amazon, eBay has many groups, forms, and blog created to help sellers succeed. A good example of such a platform is e-commerce Bay.
In summary, both platforms have strong support communities that help merchants all through their journey. However, Amazon has a larger community.
Amazon vs. eBay: Seller tools
The two platforms offer a wide range of helpful tools and services for sellers. However, the most outstanding of all is Fulfilled by Amazon (FBA) service.
What is Amazon FBA, and How Does it Work?
Amazon FBA works like a warehouse service. Its basic function is to store all your products in their warehouse and help you perform the shipping for a fee.
Picking this tool will save you the hassles of managing an inventory.
Other Amazon Seller Tools
As an Amazon seller, you are provided with a plethora of tools to use within the platform.
Examples of such tools include promotion to help you move your inventory and utilize holiday or seasonal sales and the business report, which offers a perspective about your general sales, traffic, and conversions.
eBay Seller Tools
similarly, eBay also offers you a range of tools to enable you to set up, manage, and promote your listings.
Some of the tools include the Seller Hub, which is the heart of your eBay business, as well as the Selling Templates to ease your listing process.
They also offer a user-friendly mobile app.
Why Sell on eBay or Amazon?
Almost everyone who uses the internet has heard about Amazon. Since its establishment in 1994, Amazon has grown from a mushroom store to an e-commerce giant.
It is the most valuable retail store in the country. The categories of products offered by Amazon are unimaginable, and they are showing no signs of backing down because almost everyone uses their services.
eBay has also been in existence for years, and they are the inventors of the third-party marketplace model. They conduct live auctions and sale of fixed price products in 36 countries.
Although it seems Amazon has overshadowed them, both marketplaces are successful in their unique ways.
1.Amazon vs. eBay, which is safer?
This question is meant to address the security of both buyers and sellers on both marketplaces. There are actions you need to avoid on both platforms; they include:
Persuading people to click on an external link
Posting negative reviews on another merchant's profile
Making vague promises about your products
Offering outrageous discounts
Buying fake reviews
A lot of third-party sellers carry out these actions daily, but you should avoid those tactics.
2.Is selling on Amazon more reliable than eBay?
Being an Amazon merchant is much better because Amazon offers you the tools and channels to thrive on its platform.
The Amazon community is made up of professional sellers. This offers you more flexibility because you can communicate with other sellers when you are confused and in need of help.
The case is not the same with eBay; although the platform has a forum for sellers, it isn't as active and reliable as Amazon.
3.Pros and Cons of Selling On eBay
Millions of people visit eBay daily to bids on auctions, buy and sell products and services. Being a merchant, it is important to learn the nitty-gritties of eBay from basic to advanced.
Making sales on eBay is an interesting adventure. The truth is, I have sold hundreds of products. It has boosted my confidence and increased my profits.
Since literally, everything in life has its pros and cons, let's take at the ones associated with eBay.
Pros: Reaching a vast audience, gaining new customers, sell anything legal, etc.
Cons: Rules and policy restrictions, seller fees, too much competition in some niches, managing your inventory, etc.
4.Pros and Cons of Selling on Amazon
With over 300 million monthly users and an annual sales record of over $100 billion, there is no doubt that people enjoy shopping with Amazon.
This is an enticing factor for retailers who list their products on Amazon.
However, the results obtained lie on a lot of factors, and they differ. What works one seller might not work for the other.
For example, I make 10 grand in the APPAREL niche. On the other hand, my friend failed in this niche. He was successful in the electronics niche.
Let's take a look at the various pros and cons experienced on this platform.
Pros: Reputation, traffic, automation, ease of use, flexibility, global reach, etc.
Cons: Fees, competition, lack of control, inventory management, etc.
Tips for How to Sell Stuff on eBay
Whether you are an old or new seller, these tips will help you increase your functionality on eBay. eBay is a vast marketplace, and things could get confusing at times. For new sellers, always start slowly and grow with times.
Below are some tips that could help you succeed better on eBay.
Learn to Price Items for the Most Profit.
Finding Things (Inventory) to Sell.
Improve Your Feedback Score.
Understand Seller Limits.
Avoid Selling Problematic Items.
Get the Right Supplies.
Choose the Right Listing Type
Is Free Shipping a Good Idea?
Package your items properly
Offer a fair return policy
I have TESTED all these tips. Making the FREE shipping and keeping a SMOOTH refunding process attracts more buyers than anything else.
Suggested reading:How to Start Dropshipping from Amazon to eBay
Tips for How to Sell Stuff on Amazon
At the start of 2019, third-party sellers beat the Amazon platform on sales. Though Amazon hosts millions of sellers, only a few make it to the top.
Amazon is a competitive platform driven by price and product visibility.
Whether you are a new seller or not, savor these tips to help you increase your Amazon sales.
Optimize Product Details for Search
Use Competitive Pricing
Take Professional Product Images
Try to Own the Buy Box
Work to Continually Improve Your Performance
Consider Using Fulfillment by Amazon
Follow Amazon's Rules
Use product reviews to your advantage
Prioritize your customer service
Manage your inventory proactively
Alternatives for Selling on eBay and Amazon
Although Amazon and eBay are the big boys in the e-commerce industry, there are other online marketplaces you can explore.
Let's take a look at what these alternative platforms have to offer.
Etsy is focused on vintage or handmade items and craft supplies. The items sold here range from bags, jewelry, clothing, furniture, arts and crafts supplies as well as toys.
ETSY has a great pricing structure. I have used it many times to HUNT down lucrative products. Experience has been great.
Also, Etsy regulates that all vintage items have to be more than 20 years old. For every good seller list, the platform charges a $0.20 fee.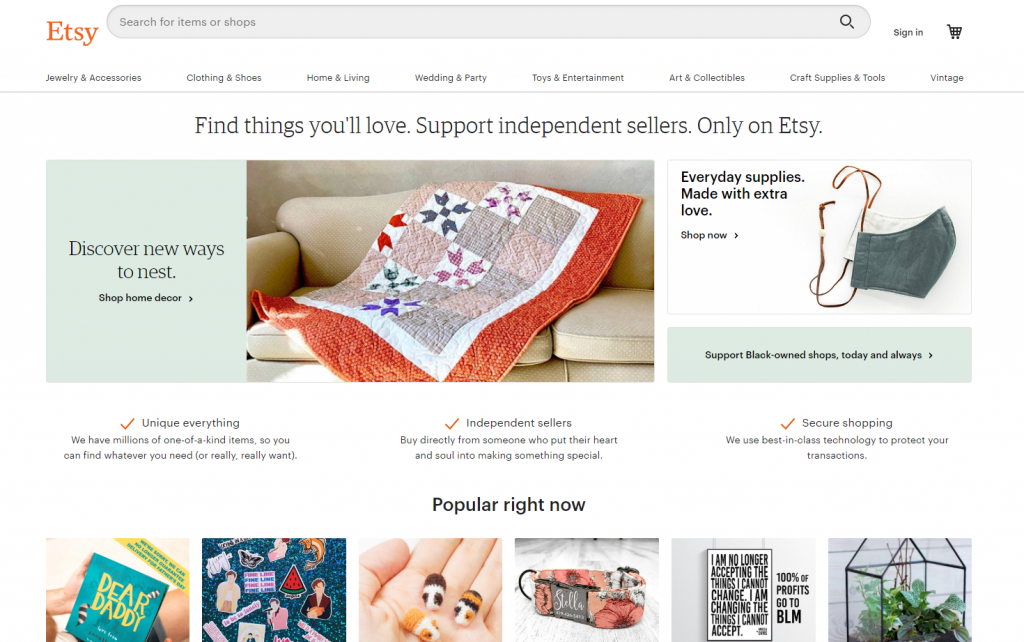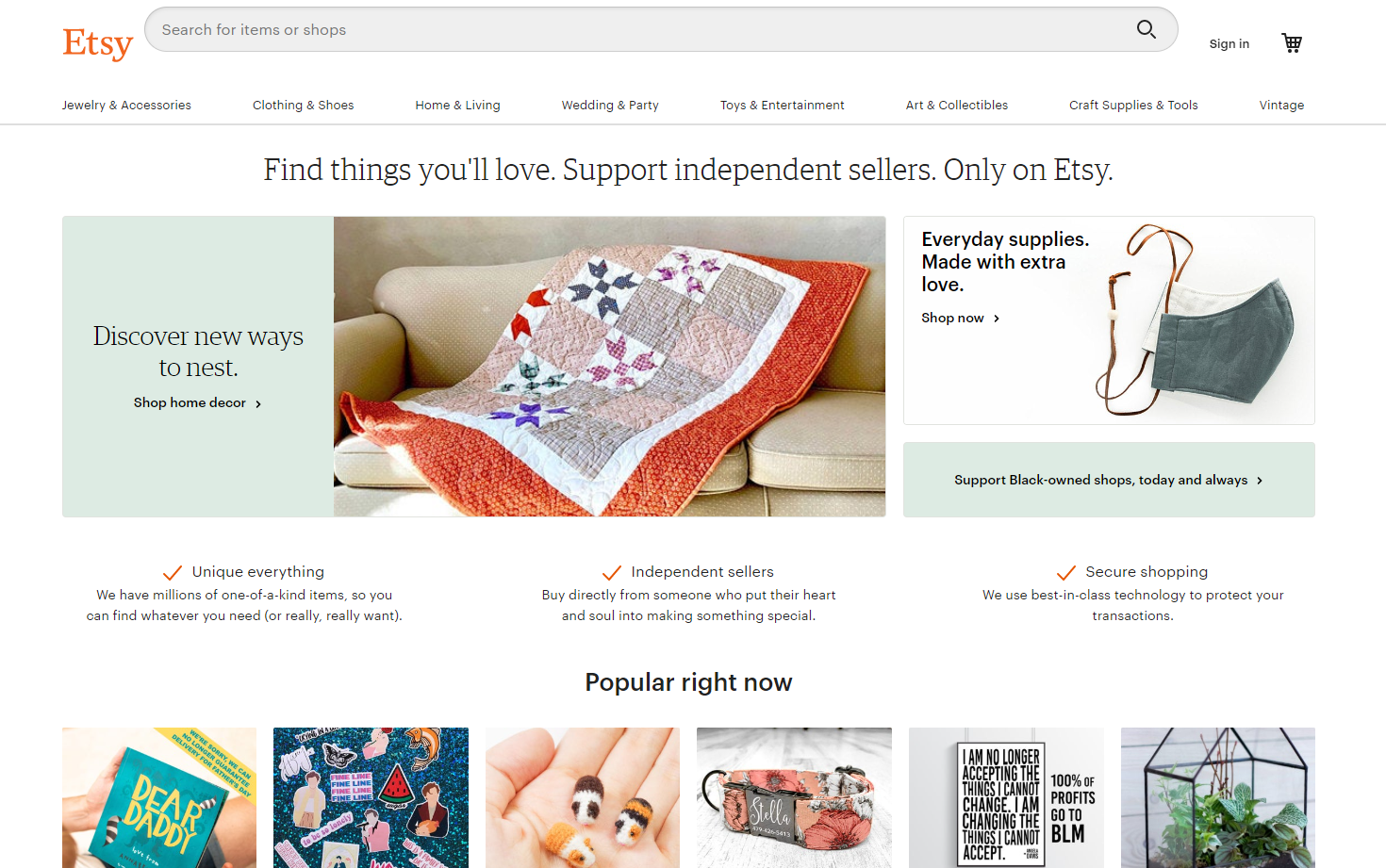 Jet
When I think about the US company, JET comes after AMAZON. The selling process is GREAT with streamlined sales.
Jet is an American-based e-commerce company with its headquarters in Hoboken, New Jersey. The company is co-owned by Marc Lore and Mike Hanrahan and was founded in 2014.
The website was launched formally in July 2015 after it raised over $820 million. In 2016, it became a Walmart affiliate.
Rakuten is a Japanese online retail company and electronic e-commerce store. Founded in 1997 by Hiroshi Mikitani, it is referred to as the "Amazon of Japan." It is the largest e-commerce store in Japan.
For the past year, I have tried this website to sell my PRODUCTS. Market saturation is LESS, making sales easier.
uBid
uBid is literally modeled like eBay; it is an auction site and also offers fixed-price shopping. Products are sold by both the company and third-party merchants.
The platform focuses on new and refurbished electronics.
Walmart is a multinational corporation with a chain of discount department stores, hypermarkets, and grocery stores. It has its headquarters in Bentonville, Arkansas.
The corporation was established in 1962 and currently operates in 27 different countries under various names.
Suggested reading:Walmart Dropshipping: Ultimate Guide 2020
Shopify
Shopify is a Canadian owned e-commerce company with its headquarters in Ottawa. The platform offers its users a plethora of services, including marketing, payment, customer engagement, and shipping.
All these help to simplify the e-commerce process for merchants. As of June 2019, the company has over 1 million registered businesses spread across 175 countries.
Suggested reading:Shopify Dropshipping :Ultimate Guide 2020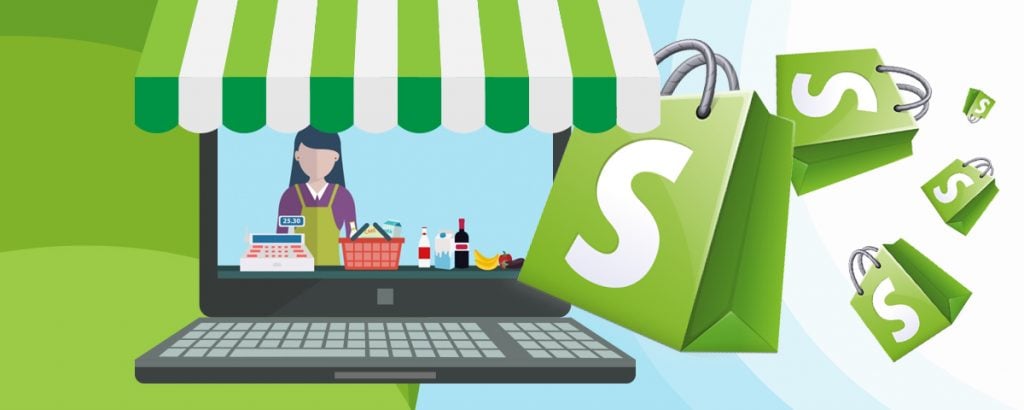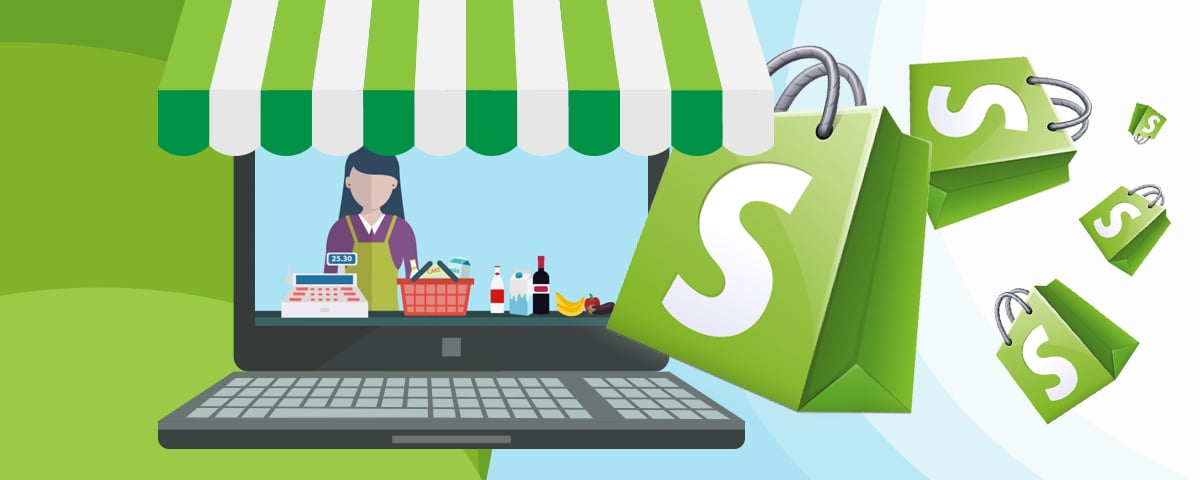 LeelineSourcing Can Help You Import Products from China to Sell On eBay Or Amazon
A major part of your e-commerce business is product sourcing, and you surely have to get it right. Most times, sellers do not know how to go about this process, and this where we come in.
LeelineSourcing can help you source quality products for China at an affordable rate, and you can keep on doing a great job of making your clients happy.
Conclusion
From most points explored in this article, Amazon is undoubtedly the best platform to launch your e-commerce business.
This is not to say that eBay is bad, but we always want you to go for the best.
Now, we hope we answered your question on whether it is best to sell on Amazon vs. eBay?
We believe we did. More sales to you!
We are sorry that this post was not useful for you!
Let us improve this post!
Tell us how we can improve this post?