Amazon is a significant platform for potential marketers.
When consumers sign up to Amazon.com, they are close to getting their credit cards out and buy away!
Without a doubt, potential marketers are making the most out of their business by choosing Amazon.
Additionally, Amazon's share in the ecommerce market is expected to reach 50% by the next year.
If your business has already flourished, it won't hurt to make money with Amazon on a higher level.
As Amazon is an incredible platform with millions of consumers worldwide, there's a massive chance for service providers to start making money instantly.
As enticing it is to build a marketing business on Amazon, there is a process to it.
Amazon offers numerous ways for sellers to make money.
We will discuss everything about this online platform and enlighten you on how to turn your struggle into a success story.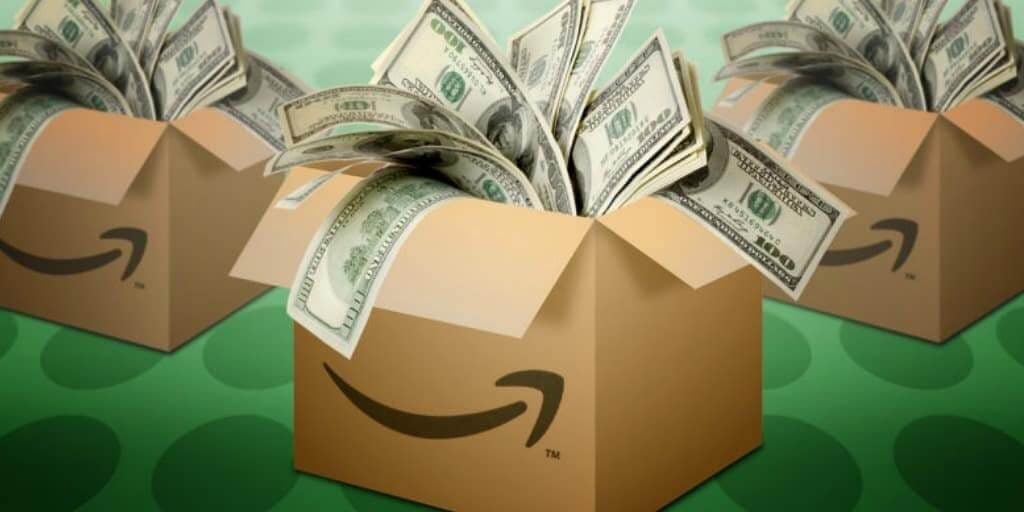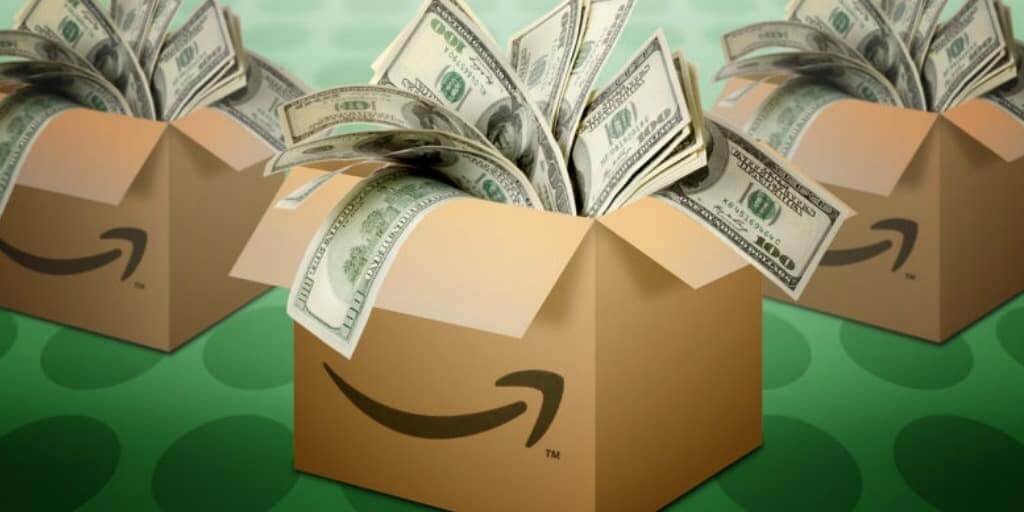 What is Amazon?
Amazon is a famous online retailer that incorporates a market capitalization of more than $268 billion – according to a 2018 estimate.
Other than being an online retailer, Amazon lets businesses and individuals sell display and sell their products.
Indeed, it is the largest online retailer globally, so there are no doubts and maybes of profiting.
Furthermore, Amazon is available in many countries in all languages. One of the most popular devices is the Amazon Kindle. It entertains e-readers from across the globe to read and listen to whatever they want.
Additionally, the Amazon app store is another accessible platform to buy and purchase products. Lastly, Amazon provides infrastructure and software solutions for individuals and businesses, as well.
Now, let's get to the real talk. How does Amazon help businesses make money? Potential marketers prefer to sell their products on Amazon, which is the new way of becoming rich.
The most common reason this method of making money is preferred is that it comes with fewer risks and losses.
Suggested reading: How To Sell On Amazon For Free Step By Step Guide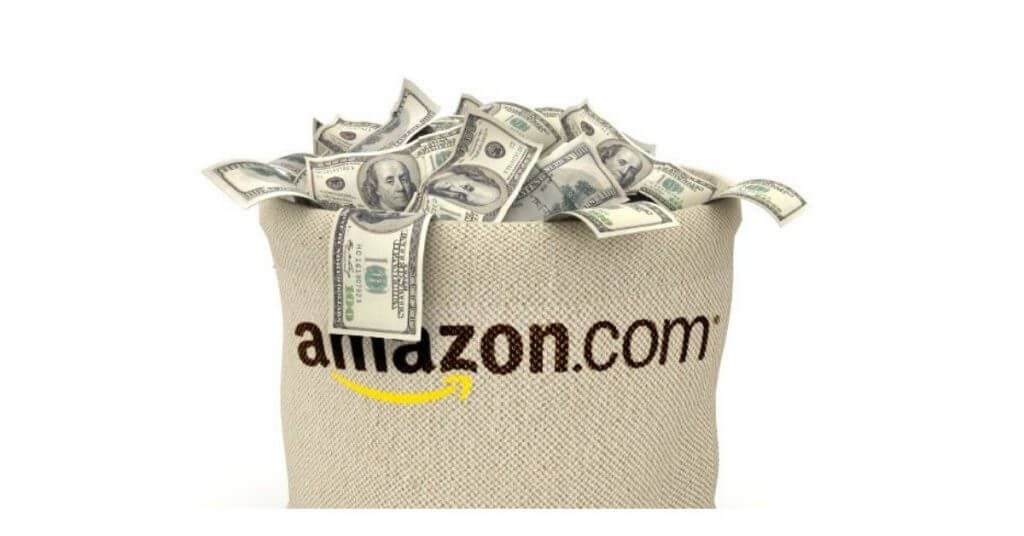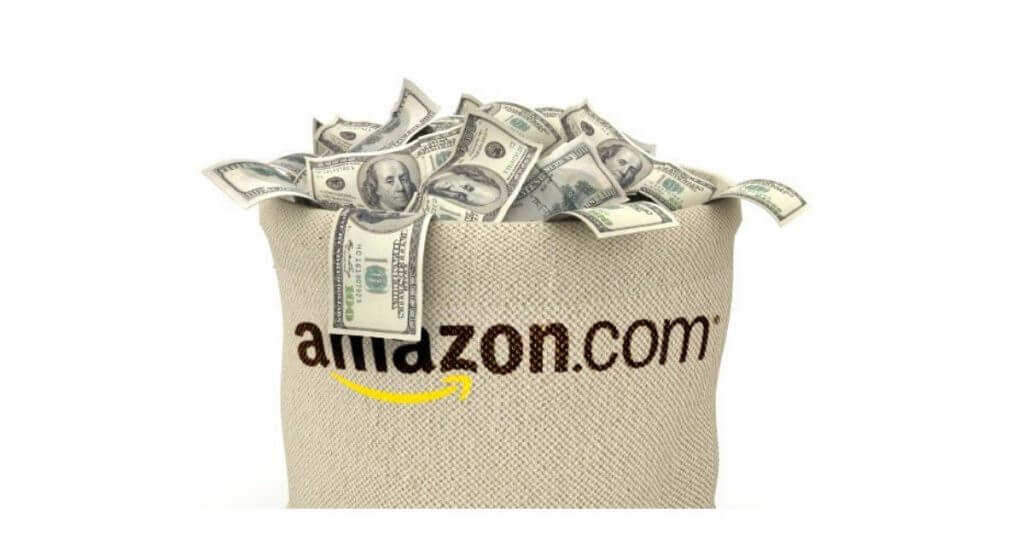 How does Amazon Business work?
Amazon business offers its users the best purchasing way out for their registered business, regardless of size. Every brand can assign users who purchase business supplies from Amazon for their employers.
The admin can add or remove authorized users as required and manage shipping addresses, reporting options, payment methods, approval workflows, and more, based on the business requirements.
According to Amazon's officials, they provide easy access to millions of products, from IT equipment to janitorial products, and from businesses of all around the world.
Product category
Are you looking for a reliable way to leverage your current blog or website with the latest trends and accessible features? Then consider joining the Amazon Associates program.
It is an excellent method of making money on Amazon without having to sell anything. You can make up to 10% of the advertising fee via every purchase.
Every product category comes with a different commission rate, so pick your type wisely. Below are some examples of some product categories ranked by commission rates:
Amazon coins, luxury, and beauty – 10%
Home décor and furniture – 8%
Tools and outdoors – 6%
Digital videos, Groceries, handmade, digital music, physical music – 5%
It is best to check out the Associate's Program Standard schedule on Amazon to get an idea of which category is hot.
Moreover, it is easy to gain approval, as Amazon offers a wide range of linking tools to use on your website.
Amazon is always a busy platform, but that doesn't mean the products sell out too soon. You can get commissions on types of product categories that people are buying. Also, having a lot of consumers that click to your affiliate links can quickly pump your earnings.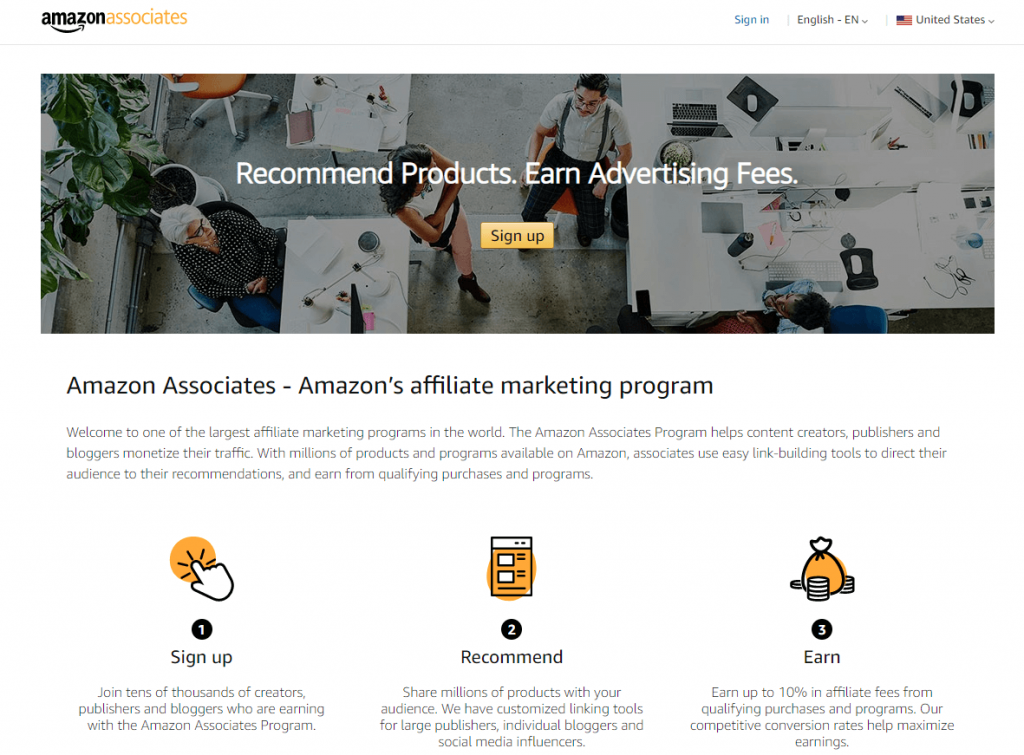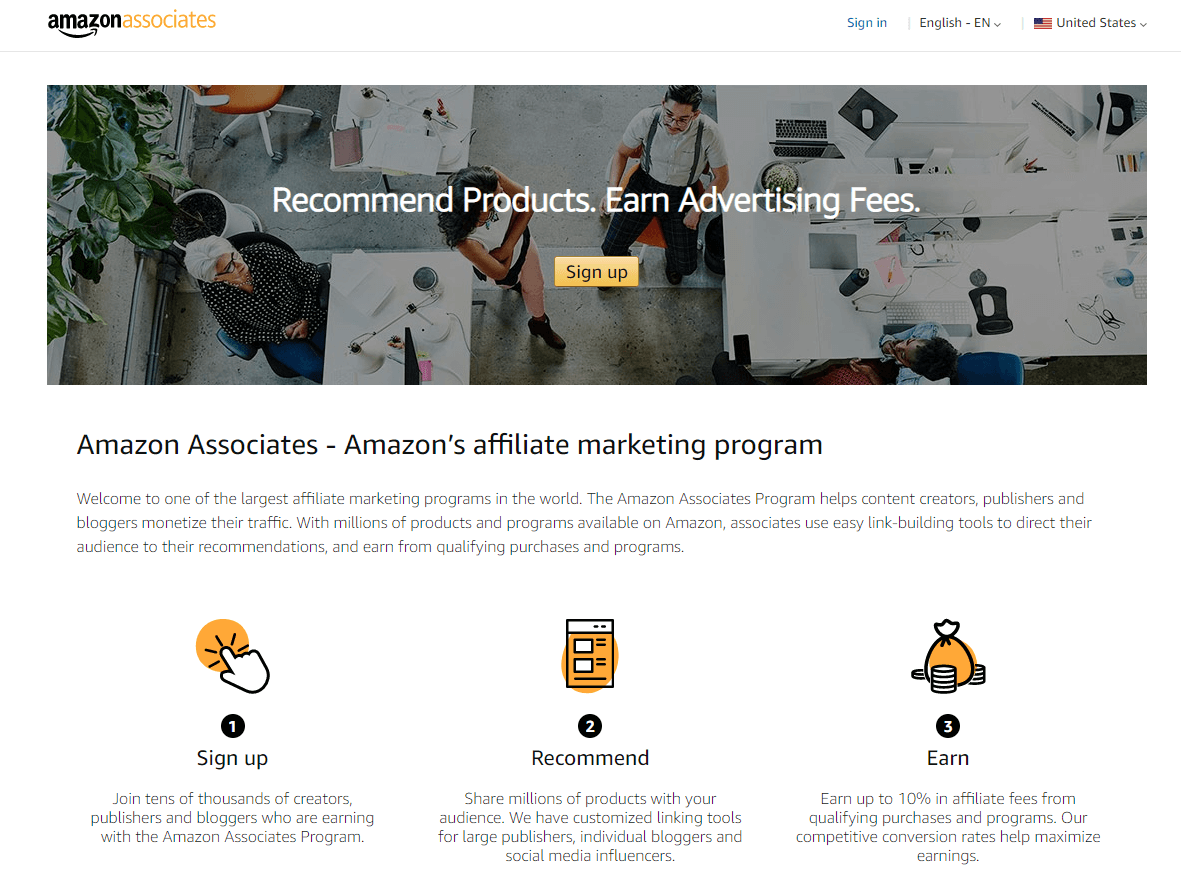 Payment options
Amazon utilizes electronic transfers to fund sales. Before you receive a payment, your current seller account must provide a bank account for Amazon to deposit money into.
You must know that Amazon does not directly transfer funds to online payment systems or credit cards.
Shipping options
Amazon offers its sellers a series of shipping options, but the commonly used ones are mentioned below. The shipping options are based on preferred products.
Amazon Seller Central: This one is for the businesses that sell self-created products, otherwise known as first-party sellers. The Amazon Seller Central programs work better for all brands delivering handmade products. Here, sellers have the option to sell wholesale products. Additionally, they have to update their website with new orders and listings themselves.
Shipping with Amazon – SWA: Unfortunately, shipping with Amazon is not a widely available option for most sellers, but it is available in specific locations. With SWA, sellers can manage their inventory, but Amazon will carry out the shipping process after order placements.
In easy words, like FedEx or UPS, Amazon will make a bright appearance in the business, pick the products to deliver, and deliver them to the customers directly.
It is a suitable option for sellers who want a Prime badge, but at the same time, do not want to pay a bulky fulfillment fee.
Suggested reading: Best Amazon Freight Forwarder For Shipping To Amazon FBA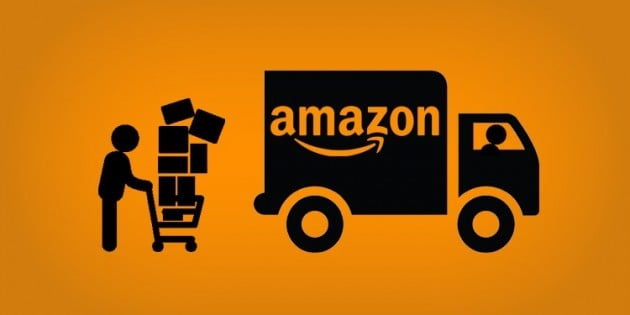 Why sell on Amazon?
It is never too late to make more money. Amazon is full of opportunities because it can help you increase revenue for your current brand or create a new line of business for you.
Let's move on to why you should pick Amazon to advertise your brand.
Solid Back-End Support
Every seller has a thing for maintaining an inventory and providing descriptive listings, and for that, they use Bose speakers on Amazon.
The benefit of having Bose speakers for the seller is to attain every piece of information related to the product, including the model number and name.
Often, one product is being sold by more than one seller, and Amazon determines which seller's product listing is better and displays it on the product detail page. It means you must maintain a professional profile to stay on top.
Amazon offers a lot of support for its sellers; the biggest example of this is the handling of shipment, delivery, and packaging.
You do not need to do all these things by yourself; Amazon will do them. As a result, the delivery will be completed on your behalf with proper customer satisfaction.
A Huge Potential for Sales
Amazon is a giant gate that leads to the future. It is time for you to stop taking old-timer ways to make money. Amazon is a strategy full of growth and opportunities for your business.
Working with Amazon requires a heart full of patience, meaning it may take a year or more to get on your feet, but once it all happens, you'll be glad you didn't give up.
The best way to achieve success is not to mess around when selling with Amazon. You can toss your entire product line on Amazon, identify the services required for outsourcing, and design new internal methods for Amazon.
Most of Amazon's revenue is created via ecommerce sales of products, with third-party seller subscription services, AWS activities, and revenues.
Third-party retailers are selling almost 50% of Amazon's products, and the double-digit sales increase, Amazon is the most exceptional platform to grow.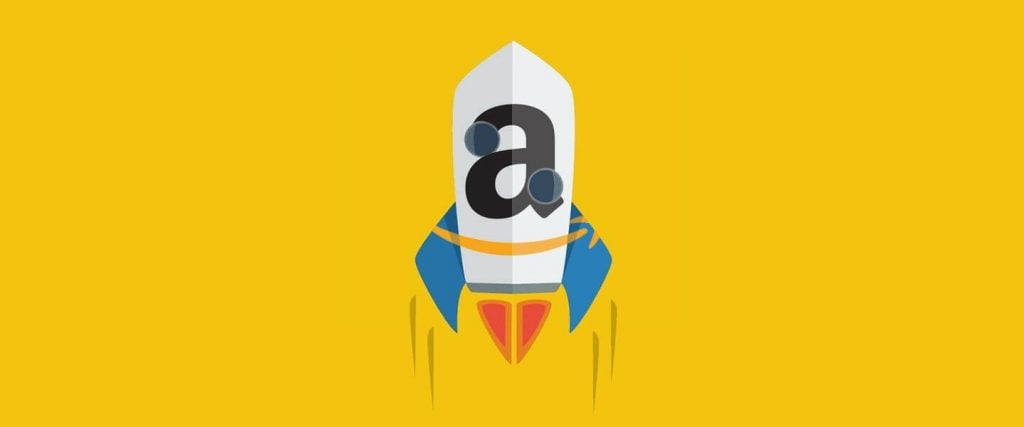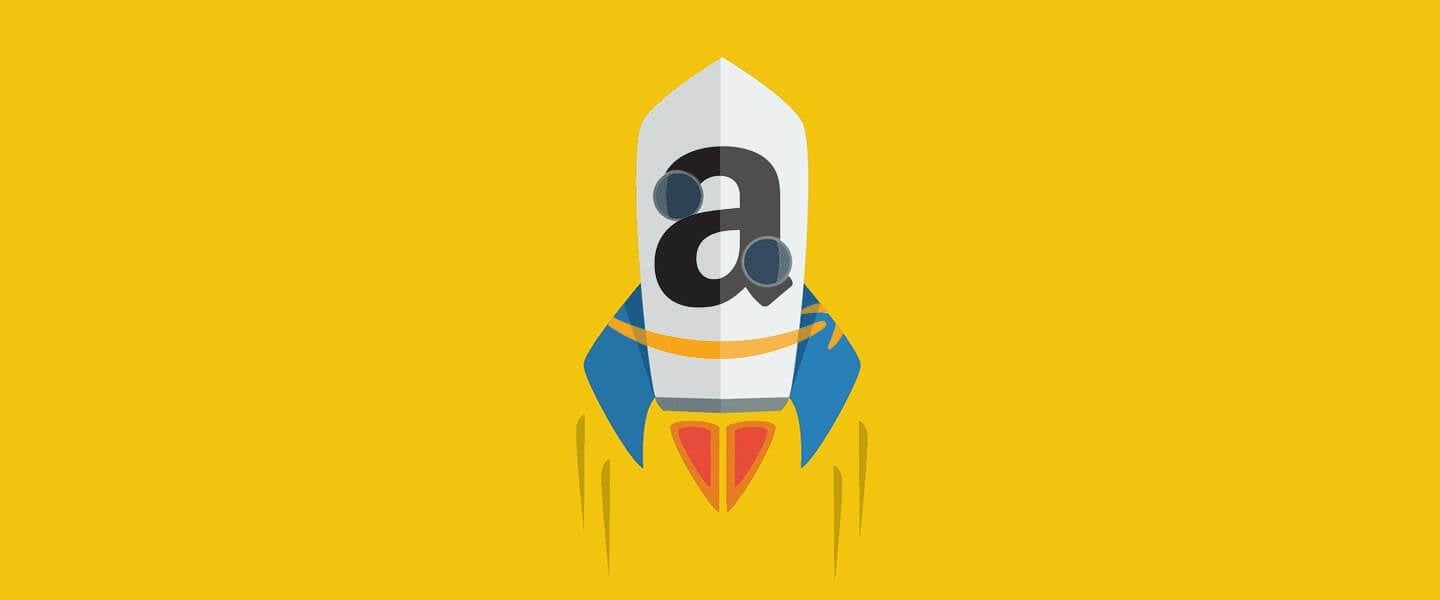 Unsolicited Referrals
Having referrals is the most accessible way to get leads, and the best form of referrals are unsolicited referrals.
As Amazon is already mighty and promising, there are high chances of you making a reliable impression on your clients. The primary reason why sellers lose their leads is that they do not remain in contact with them.
Some sellers find it difficult to generate leads, but that's because they use the wrong selling methods, meaning they are not fully aware of what Amazon has to offer.
The smart way to make money on Amazon is to let Amazon do all the work. Your duty is secured, and it only requires the selection of niche and products. Once done, you can let Amazon handle the rest.
Unsolicited referrals are useful for brand recognition because when one hears about your brand, they will automatically discuss it with the other. Additionally, treating your clients and customers well will only increase referrals.
No Need to Pack and Ship Your Orders
Amazon is the biggest money-making platform, but it is also the kind of place where the littlest of effort is required.
In terms of packaging and shipping, you do not have to do everything by yourself. All Amazon sellers prefer to use Amazon FBA for customer support, shipping, and packing.
FBA takes care of your stock and delivers it on time to your customers. Your job is to send your items to anyone of Amazon's selling centers.
FBA is a reliable source for sellers because it eliminates the scent of Amazon and throws and delivers them on your behalf.
If the charges are concerning you, then do not worry because you are only charged per-unit, which is based on your item's size and weight. There is no additional fee for shipping, handling the items, or packaging the products.
Also, you will need to pay a storage fee as all of your products are being kept in fulfillment centers. The fee is charged by the end of every month.

Amazon's selling centers. FBA is a reliable source for sellers because it eliminates the scent of Amazon and throws and delivers them on your behalf. If the charges are concerning you, then do not worry because you are only charged per-unit, which is based on your item's size and weight. There is no additional fee for shipping, handling the items, or packaging the products. Also, you will need to pay a storage fee as all of your products are being kept in fulfillment centers. The fee is charged by the end of every month." width="945″ height="287″ />
Lots of Perks
Even for a newbie, Amazon has a lot to offer. It is one of the most trustworthy and reliable online platforms in the world. Amazon contains a wide range of high-quality products that can help you make incredible income.
Also, you can earn while offline and online, at the ease of your home. Amazon also offers plenty of compensation methods of receiving payment. Or, you have the choice to choose products instead of payment.
Above all, you get to make money with Amazon affiliate within limited hours.
Earn Repeat Business without Marketing
Amazon frequently recruits new employees on its platforms, but the individuals who make money with Amazon prefer to operate remotely. That means sellers excel in their business without having to implement hectic marketing strategies.
Doing business with Amazon comes with the advantage of working from the comfort of your couch. On the other hand, if you still need something a little challenging and up and going, you can sign up for seasonal gigs around the holidays.
Now, working from home with Amazon doesn't mean you cannot communicate with your customers. You can communicate with your customers via live chat and phone to answer their queries, calm their concerns, and resolve their issues.
On Amazon, you just need to engage with customers, and the rest will be history! Plus, there's no need to study stressful marketing strategies, because business with Amazon is effortless and highly profitable as well.
15 Ways To Make Money On Amazon
Amazon offers a bunch of different ways for sellers to make money. Here's how to sell on Amazon successfully!
1. Sell Products With Amazon FBA
FBA, or Fulfillment by Amazon serves you in the following ways:
After joining the FBA network, Amazon will directly deliver the products to your customers. You can even deliver the products yourself if you do not want to pay the extra fee.
Nonetheless, FBA is a reliable and convenient way to sell products.
2. Private Label Your Product
Without a doubt, Amazon is the home of many sellers; it is a platform full of competitive sellers. Therefore, many sellers prefer to private label their products, which means they register the products on Amazon as their own.
However, it is a bit tricky to private label your products. The benefit of selling your own branded products on Amazon is that you will have full control over your product listings.
Additionally, suppose your customers complain about a specific feature of your product. In that case, you can instantly make it up to them by adding some modifications.
Suggested reading: Selling Amazon Private Label Products On Amazon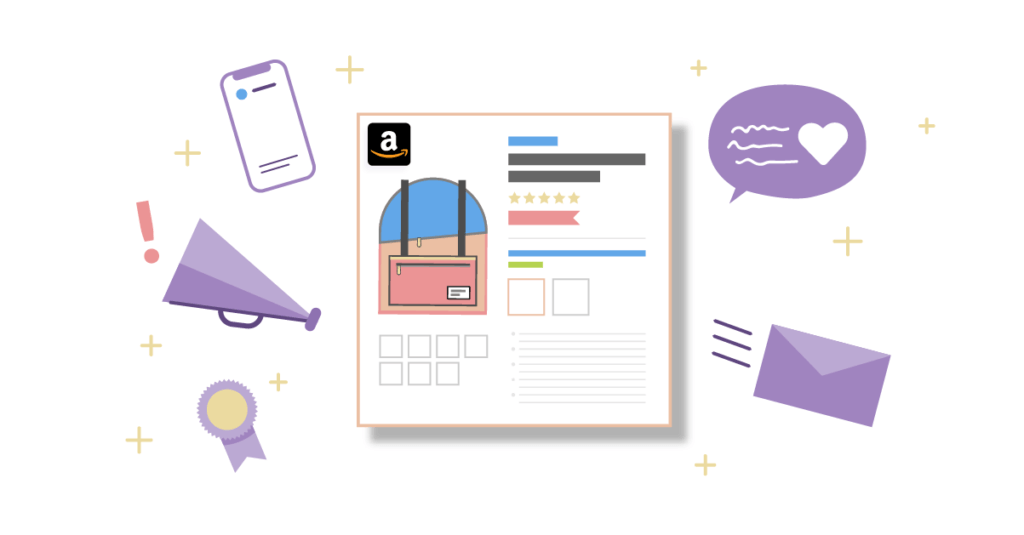 3. Retail Arbitrage
If you are supplying or buying products from overseas, then you will need to pay excessive shipping fees. Luckily, retail arbitrage allows sellers to avoid paying extra money for shipment.
As helpful as it is, retail arbitrage requires a lot of work. It is the process of buying inventory from local sellers and then selling on Amazon.
Visit your local Target, Walmart, etc. and determine which products have the best-discounted prices. You can list your items on Amazon with additional profit. Other than that, you can also go for online arbitrage. Buy directly from websites and get the best of free shipping.
Retail arbitrage is a competitive space, and once done right; you can expect a lot of money. It's a great gig if you love to hunt for exciting deals.
4. Work As a Delivery Fulfilment Warehouse Associate
If you live in a decent location, you can become a delivery warehouse associate for Amazon's fulfillment centers.
You can narrow your search by part or full-time positions according to your location.
5. Deliver With Amazon Flex
Now that you are aware of how Amazon works, it runs its delivery network. You must have seen Amazon delivery trucks in your neighborhood. So, if you are looking for a part-time job, you can deliver your products via Amazon Flex.
Delivery drivers earn up to $18 to $25 per hour, plus you can track your earnings with the Amazon Flex mobile application.
6. Work from Home for Amazon
You can work for Amazon from your home. Amazon incorporates a comprehensive customer service team supporting 16 different languages from 130 locations globally.
The majority of Amazon's workers prefer to work from home. You can become a reliable customer service rep if you have no problem with helping customers in your nightsuit.
7. Affiliate Marketing via Amazon Associates
The Amazon Associates program lets you improve your current business blog or website. It's an excellent way to sell products on Amazon without having to pay hefty costs. With this program, you can earn 10% more from qualified purchases.
8. Publish an eBook on Amazon
Publishing your eBook on Amazon is also one of the best ways to make money. But, there's a catch. Each time you sell an eBook, Amazon will take half of the profit.
You must be thinking, how can I write an eBook? Well, writing and publishing eBooks can create a road full of opportunities and profit for you. Prefer to use Kindle Unlimited, it costs $9.99 per month.
With Kindle Unlimited, you can read other seller's eBooks and get an idea of how you can write one. eBooks are simple, you can even write about the things that you love the most, and it doesn't have to be very long.
Therefore, writing an eBook on Amazon can help you make a lot of money. Still, you have to be careful and attentive about how you promote your eBook.

9. Join Mechanical Turk
Mechanical Turk is one of the most crowded sourcing places of Amazon.
It is a place for individuals and businesses to outsource processes and tasks into a practical workforce. Things like content moderation, research, surveys, data integrity, and data entry are included in this category.
Furthermore, if you have the time to perform microtasks, prefer to join MTurk. Fulfilling many tasks will help you earn between $0.1 to $1, and all tasks are easy to execute. Hence, there is nothing complicated about it.
10. Sell Handmade Goods
On Amazon, you will find a lot of buyers who demand handcrafted products. If you consider yourself a crafty person, and have a passion for designing and creating things at home, join Amazon Handmade.
Sellers from all countries are selling handcrafted goods on Amazon, and it's helping them make a lot of money. Amazon includes an audit process and artisan-only application, which ensures all products are handcrafted.
When it comes to the price for handcrafted products, they are pretty straightforward, meaning no hidden fee. However, you will need to pay 15% referral costs to Amazon for every sale.
11. Sell Your Designs With Amazon Merch
Are you full of ideas? Do you love to design t-shirts and other accessories? If yes, then you can sell your designed products from Merch by Amazon.
Just upload your created design, select a color and product type, and voila! Amazon will create the product page for your designs, and take care of all the packaging, delivery, and shipment services.
There are no costs for joining Merch by Amazon. Still, you need to research to discover an application for the program, as not everyone qualifies for it.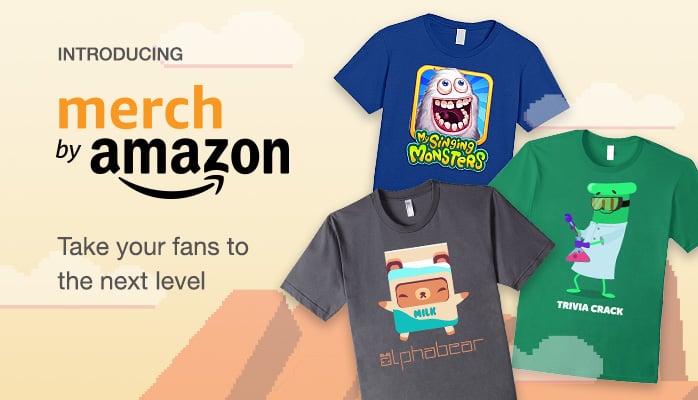 12. CamperForce
Remember those days when people used to sell their homes only to move into tiny houses, vans or RVs so they could live while traveling anywhere they wanted?
That must have appealed to Amazon because it is now offering a way for on-the-road travelers to make money via CamperForce. You can make money by helping Amazon receive, stow, and pick orders.
On the other hand, there is no clear-cut estimate of how much you can earn from CamperForce, but it sure is an honest way of earning. You can even earn overtime if you tend to work on the holidays.
13. Amazon Trade-In:Trade-In Used Goods
Trading in used goods will not get you a lot of money, but you will receive an Amazon gift card, which is the next best thing.
There are many qualified products to trade on Amazon, including:
Cell phones
Gaming
Books
Kindle, tablets, Echo, etc.
Furthermore, if you have any unused merchandise in your home, check if it is eligible for the trade-in program.
14. Write Reviews For Amazon Vine
As you are looking for ways to make money on Amazon, you must be browsing other sellers frequently and reading their reviews to check if you stand up to them.
Amazon Vine is similar to Amazon Trade-In, you will not receive cash, but you will get a free merchandise for writing a review. It's a program for individuals who write consistent and honest reviews for products, so it' not fit for everyone to join.
If you love to write about user experiences, and the Amazon community supports your thoughts, you might be the best fit for Vine reviews.
15. Sell Professional Services
It takes a lot of experience and management to understand the worth of Amazon. Only a professional seller can realize what Amazon is about; it is more than just a marketing platform for tangible goods.
You can sell services on Amazon as well. There charges for joining this program. You'll have to pay a tiny amount from your revenue for job completions, according to the type of services you are offering.
Some of the hot-right-now services include:
Home maintenance
Lawn care and landscaping
Cleaning and organizing
It is suitable for both registered businesses and freelancers. So if you possess a skill set that fits into any one of these sales categories, consider applying.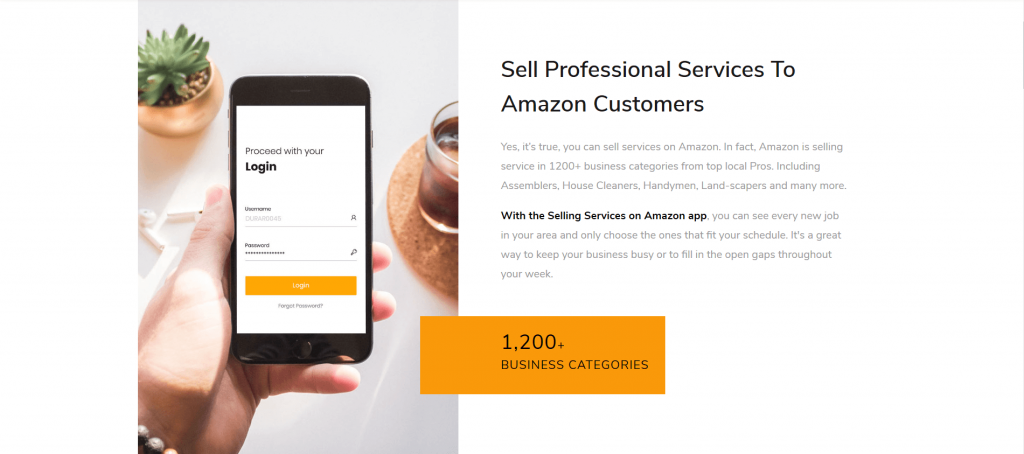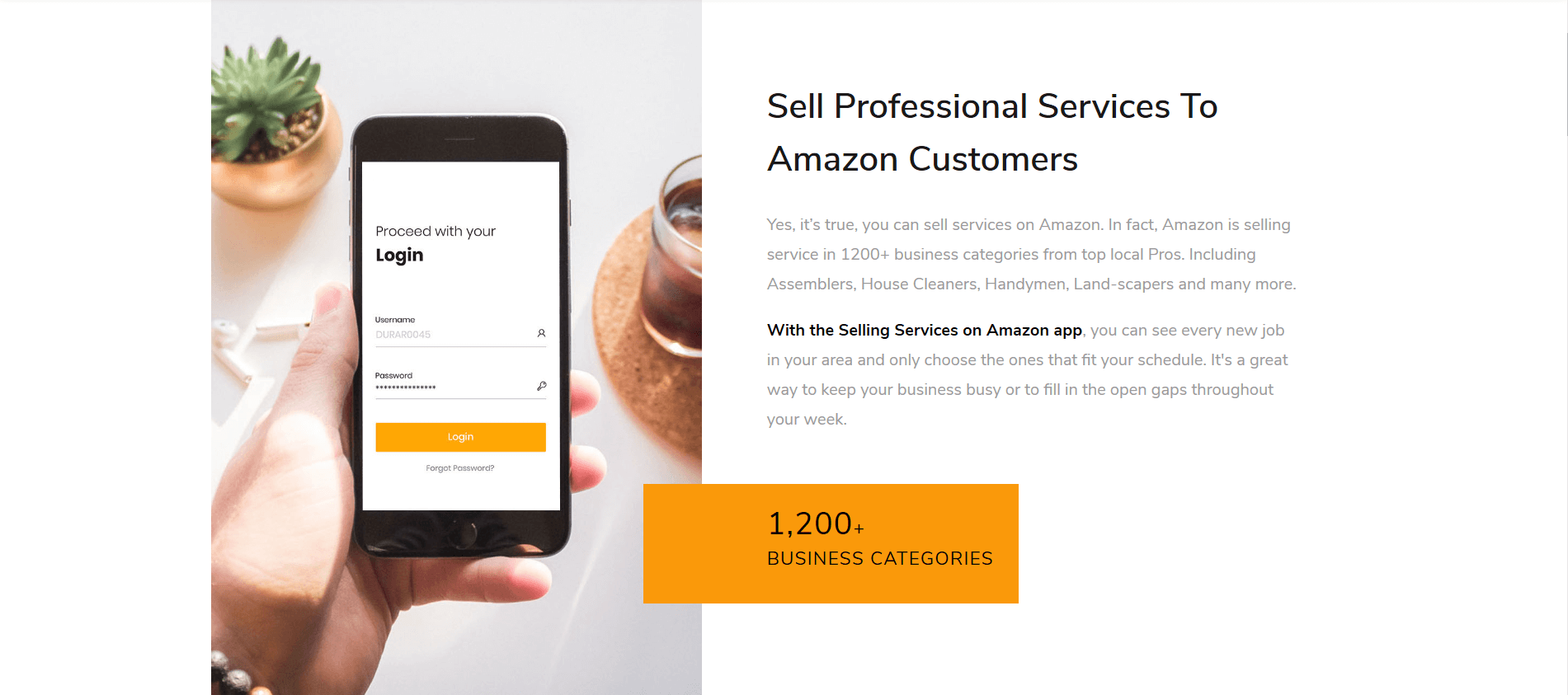 5 Things you should Learn before you sell on Amazon
After reading everything related to making money with Amazon, you need to move onto some hacks. Even a professional can make a mistake, which can often lead to incredible losses. Still, it's best to learn from your mistakes.
Get a load of the following tips that will be your guide throughout making money with Amazon.
Research is a critical factor: Understand your product.
Don't forget to do your homework. Even if you are shipping from China, understand the shipping costs and the value of your product.
Sell an item that's in the $30-50 range.
Selling cheap products will not get you anywhere. Try to sell products that are between $30 to 50 range, and aim for %20 margins.
If you're sourcing from China, be aware of Chinese holidays.
When sourcing from China, you have to be very careful as China has a lot of holidays. The biggest holiday of all is the Chinese New Year. On this holiday, entire China is shut down for a month between February and March.
Be careful with your Amazon inventory management.
Maintaining your inventory is the most important to do. Prefer to maintain a six-month inventory before the holidays.
Make sure you're calculating Amazon's fees carefully.
Amazon takes a significant cut from your profit, including the subscription and shipping costs. Besides that, there are plenty of other calculating factors for Amazon. For that, calculate your revenue to get an estimate of the cutting.
Suggested reading: Best Selling Products On Amazon and Top Selling Categories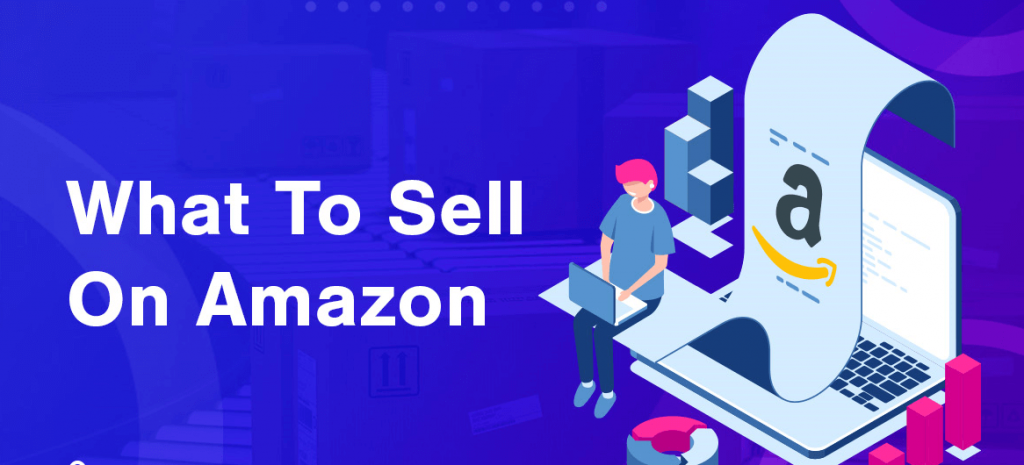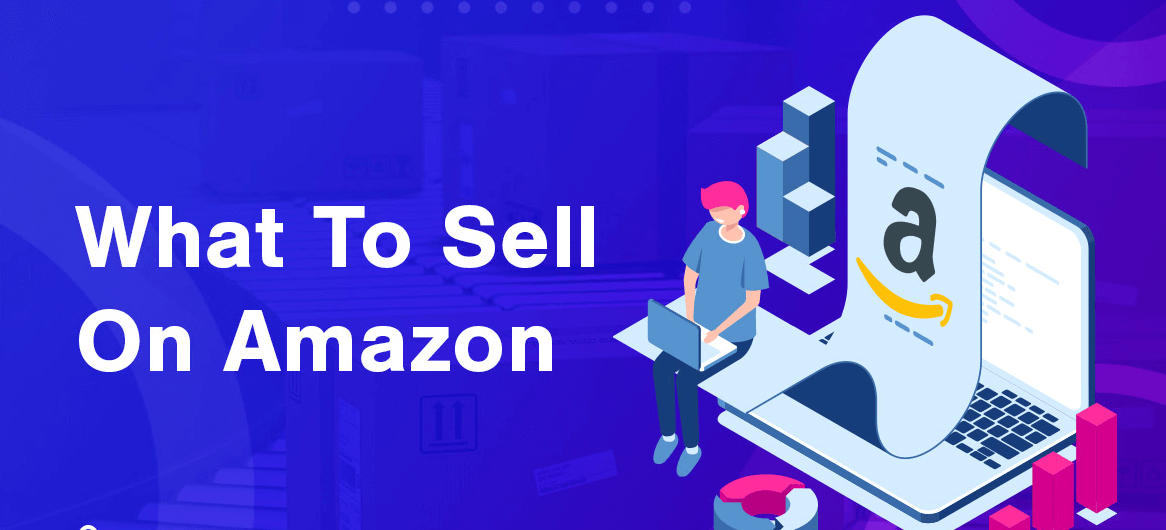 How LeelineSourcing Help You import from China and make money from Online Amazon Business.
In the world of Amazon marketing, it is tricky to find reliable sources. Of course, Amazon does all the work for you, but if you are planning to make money on a higher level, you will need sourcing agents.
Several suppliers are delivering professional services, and LeelineSourcing is one of those exclusive suppliers.
With LeelineSourcing, you can import your products from China and sell them on Amazon. Other than being completely convenient, LeelineSourcing is offering the following services:
Quality product sourcing
Precise inspection of each product
A 120-day money-back guarantee
In conclusion, LeelineSourcing will help you make money with Amazon efficiently and be there for you every step of the way.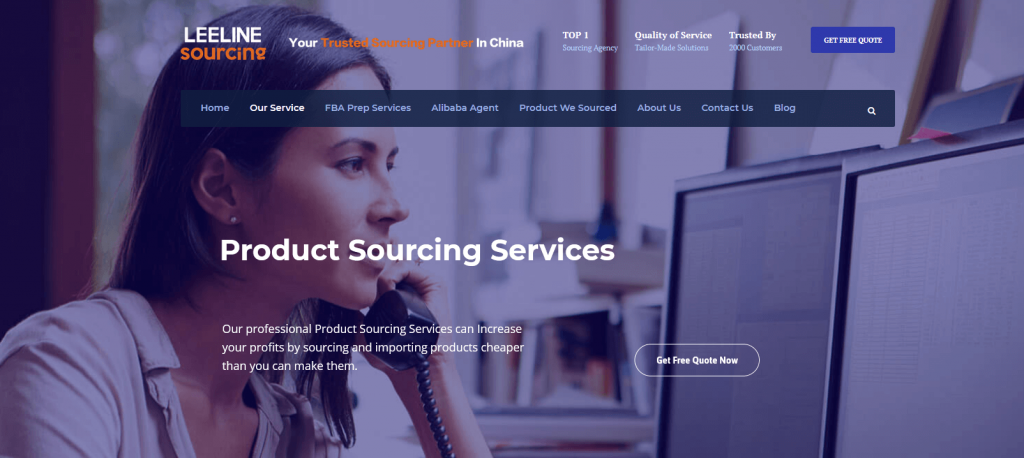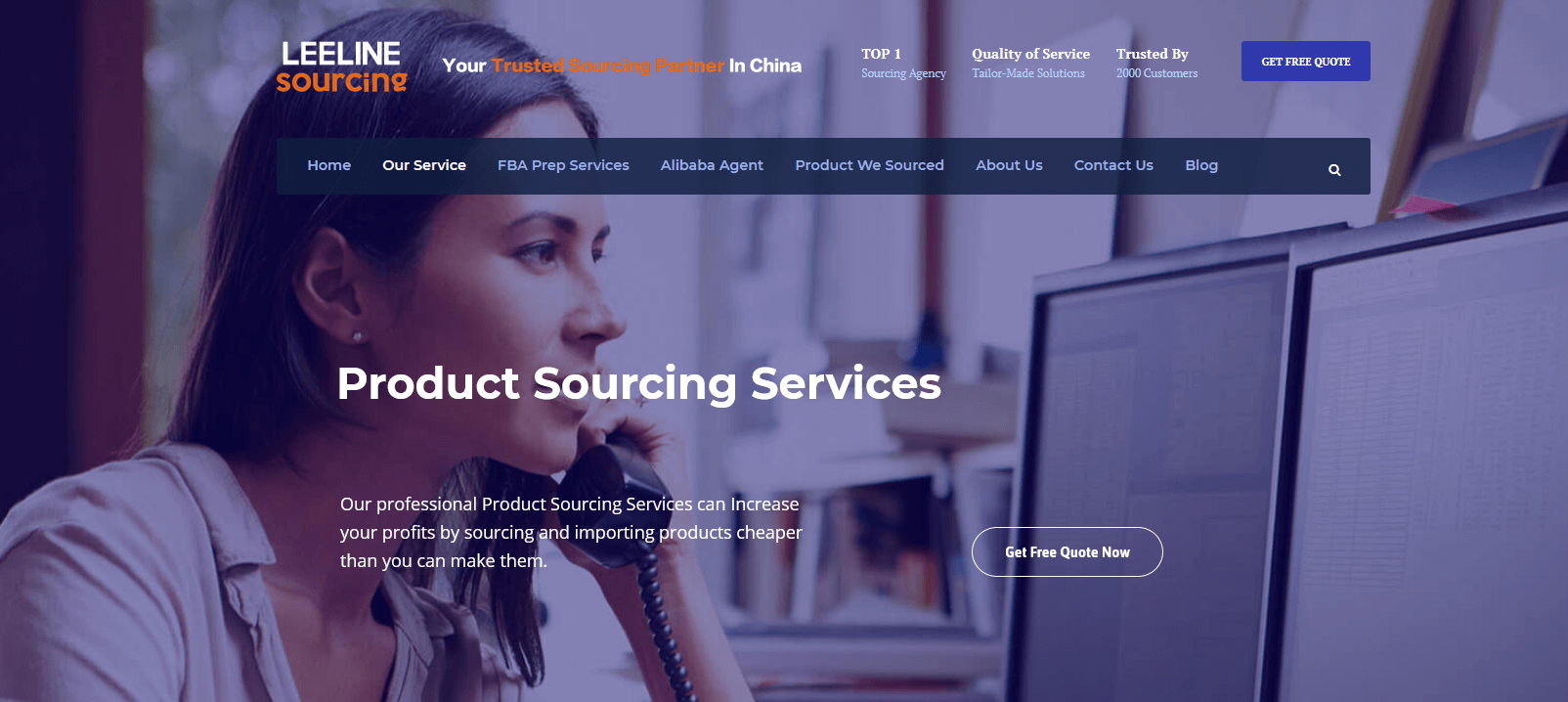 FAQ for making Money with Amazon
Can You Get Rich Selling On Amazon?
Amazon is a place full of opportunities that can quickly turn a small inventory into a bigger one. The answer to how to get money from Amazon is simple. The ideal way of getting rick on Amazon is to source your products from a reliable supplier and sell them on Amazon.
You can let Amazon take care of the delivery, packaging, and shipment, or you can take matters into your hands with FBA.
How to sell on amazon successfully?
The trick to selling successfully on Amazon is to:
Price your items according to the competitive market
Enhance your Amazon SEO
Provide excellent customer services
Categorize your most profitable products
Pick the right pricing strategy
Is it better to sell on Amazon or Shopify?
Amazon has a better plan for small-scale sellers. Still, Shopify offers a more significant value of money for both small and large-scale businesses. Other than that, it is cheaper than Amazon.
Still, Amazon offers easy and stress-free ways to make money, while Shopify is a little strategic to handle. So, it is better to sell on Amazon.
Suggested reading: Shopify Vs Amazon FBA:Which is Better for Your Online store?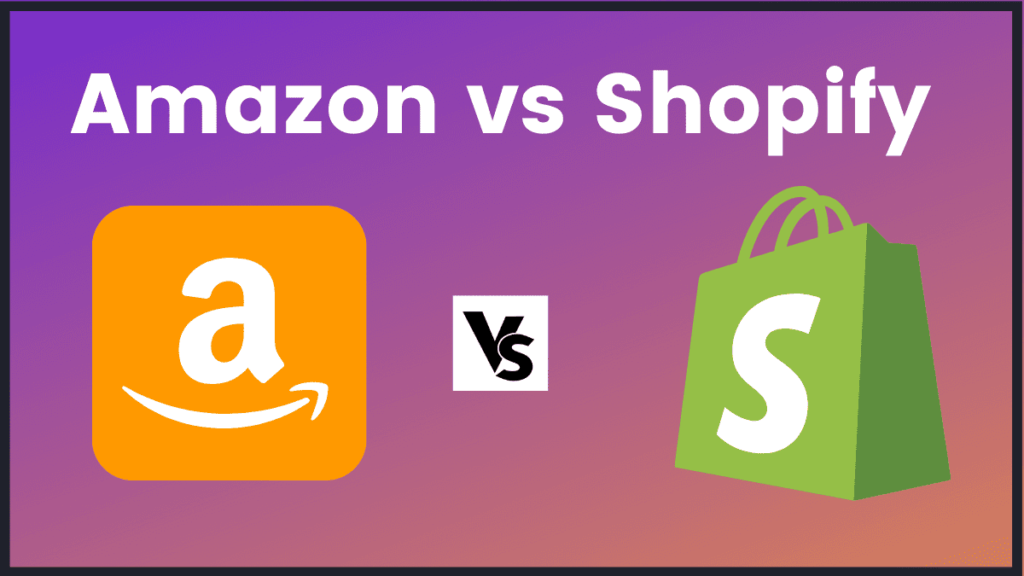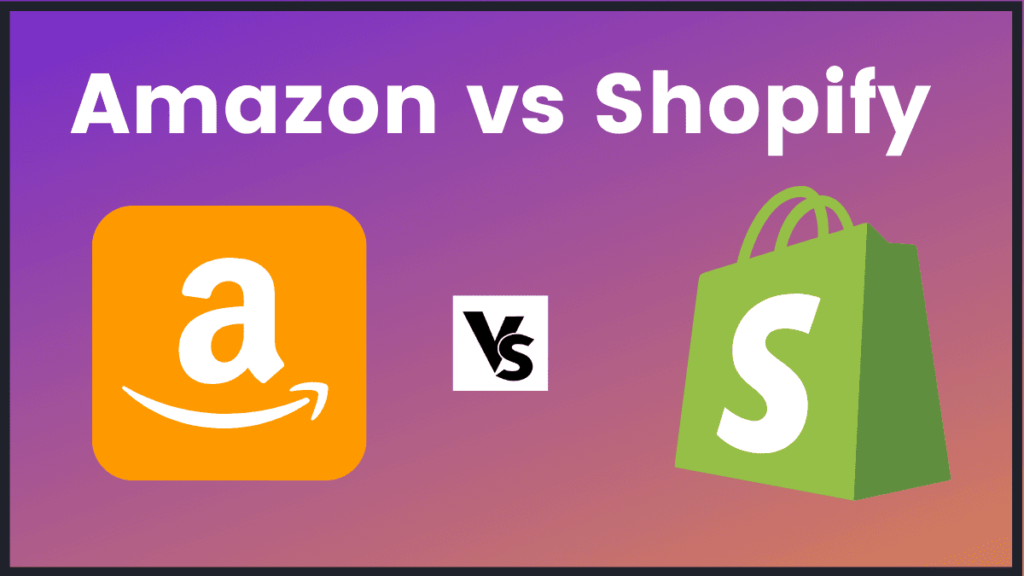 What are the most useful things to sell on Amazon?
Some of the useful things to sell on Amazon include:
Electronics
Toys
Games
Clothing, Jewelry, and Shoes
Video games
Books
Merch
Is being an Amazon affiliate worth it?
Becoming an Amazon affiliate is only worth it when you are willing to put in all of your time and effort. You have to be available for customers, order placements, and lots of other things to make it worth your while.
How much money can you make from Amazon affiliate?
Roughly speaking, you can earn from $100 to $25000 from working on an affiliate website. Other than that, you cannot make a lot of money from Amazon if you don't have a well-established website.
Final Thoughts on Make Money with Amazon
People are now using Amazon for more than one purpose. Sellers are taking advantage and selling everything they have to offer to make money with Amazon because it's the only less-stressful way of business.
Amazon is an excellent platform to resource your products and transform your hustle into a win. Moreover, whatever method you pick for making money with Amazon, be sure you are qualified for it.
We are sorry that this post was not useful for you!
Let us improve this post!
Tell us how we can improve this post?