If you want to import wallpapers from China and don't know how to do it, then don't worry because this article will serve as an ultimate guide for you.
Wallpapers are a great way to improve the looks and aesthetics of your place.
Not only are they important for the looks of your place, but they also add longevity and durability to your walls.
People from worldwide like to use wallpapers in their rooms, kitchens, bathrooms, tv lounge, etc. It is because wallpapers add colors to their place, and they are easily cleanable, and some of them are washable.
They provide you with a protective layer on your walls. China imported wallpapers has no match in terms of durability and quality.
If you want to import wallpapers from China, you should have a complete understanding of this industry.
You may need help from someone, and that's why we are here.
How To Grow Your Business By Importing Wallpapers From China?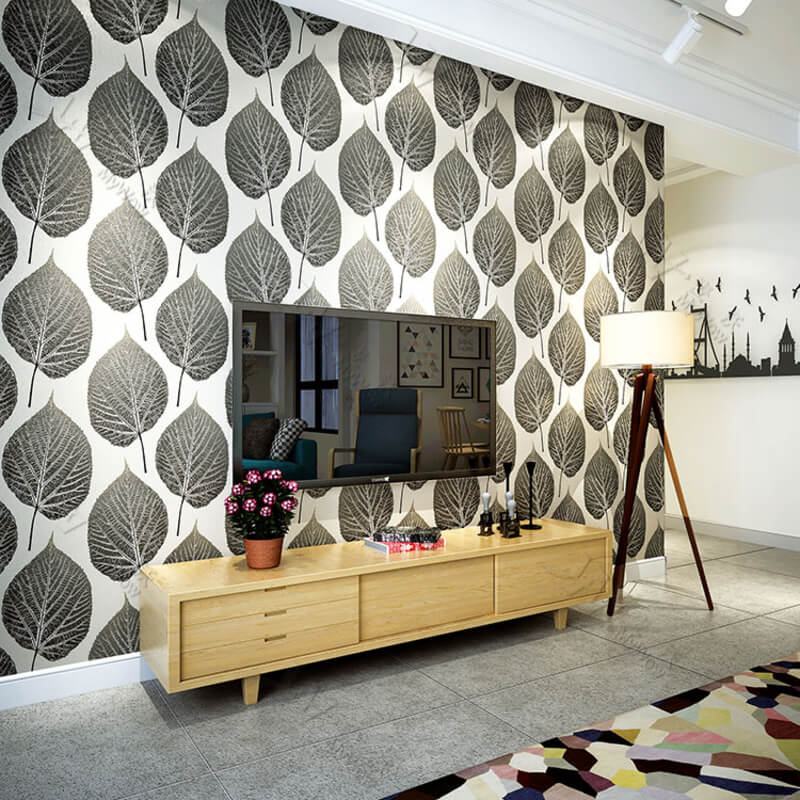 What is Wallpapers Business?
At present, wallpapers are used by almost everyone. People use them to improve the looks of their rooms. This is the reason wallpapers are very high in demand right now. There is a huge space available in the market. You can start your wallpaper business and make your space in the market easily. You can do this by importing wallpapers from China at low rates and then selling them in your country with a good profit margin. You can also sell them online by making a website or on social media. This way, you can do wallpapers business from anywhere in the world.
What are the benefits of Importing Wallpaper From China?
Chinese imported wallpapers are of low cost.
Chinese imported wallpapers are of very high quality. They meet all international quality standards.
Chinese wallpaper manufacturers can also produce customized wallpapers depending upon the needs of your customers.
You can be the industry leader in your area if you are the first to import wallpapers from China and start your business. Now isn't that amazing?
Who Uses Wallpaper?
There are many people that use wallpapers. People use them in their bedrooms, kitchens, bathrooms, drawing rooms, etc. You can use them for any room in your home. They are used in offices, schools, Libraries, restaurants, coffee shops, and many other places on commercial levels.
How To Choose The Best Wallpaper Manufacturer?
To find the best wallpaper manufacturer in China, you can search on websites like Alibaba. All manufacturers and suppliers list their services on Alibaba, so it becomes difficult to choose which one is right for you. We have listed some factors that you must consider when choosing the best wallpaper manufacturer.
Product Scope
On-site Verification
ROHS certified
ISO 9001 certified
BSCI and Sedex certified
MFi license
How To Negotiate With China Wallpaper Manufacturers?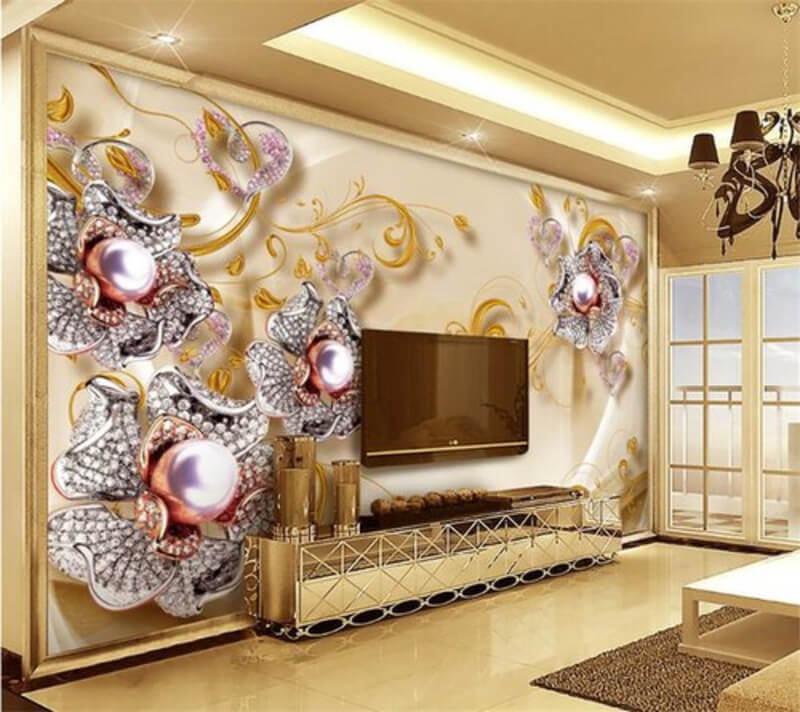 If you want to negotiate with wallpaper manufacturers in China, visit websites like Alibaba search for wallpapers. You will find a lot of suppliers. Click on the profile of any supplier, and there you will see a contact button. When you click on that button, it will take you to a private chatroom where you can chat with that supplier and negotiate.
Ask for a discount for bulk orders. Make competitive bids to show them that you are an ideal customer for their products.
How To Ship Wallpapers From China?
Once your deal is closed and your products are manufactured. The shipping phase starts. If you have different orders in an adequate quantity, then you can merge them into one. If your products are sensitive or fragile, then you can ask your supplier to pack them properly with extra safety and protection. Wallpapers are usually very sensitive, so you need your shipments to be handled with care. Use HS codes to find loads, as they are an effective way used worldwide.
How To Sell Wallpapers Online To Earn Money?
One method to sell your wallpapers online is to create a website and list your products there. Then you need to market your website appropriately, and you will start getting orders. You can display the product pictures on your website so that users can easily choose a product of their choice. This is the straightforward and easiest method to sell wallpapers online. All you need to have is a website and some budget for online paid marketing.
If you cannot create a website and do paid marketing, you can use social media platforms, Facebook and Instagram. You can create your brand pages on these platforms and upload your product images on your pages. Then you can share your products in different groups to reach your potential buyers. You can also run paid ads for your products. By running paid ads, you can quickly reach out to your potential and relevant audience and generate sales. The ads are highly targeted, and if you do things right, you will start making a good profit.
People Also Ask For Wholesale Wallpapers From China ?
How Do I Import Wallpapers From China?
Check the import rules and regulations of your country. If they are allowed in your country, then you can easily import them using various shipping methods. Leeline can help you to import wallpapers from China. We can ship them to your address using the most suitable shipping method.
What Is The Cheapest Way To Import Wallpapers From China?
Sea freight is the cheapest way to import wallpapers from China. But, it can only be used if you have huge shipments, and there is no time limit.
Is It Safe To Import Wallpapers From China?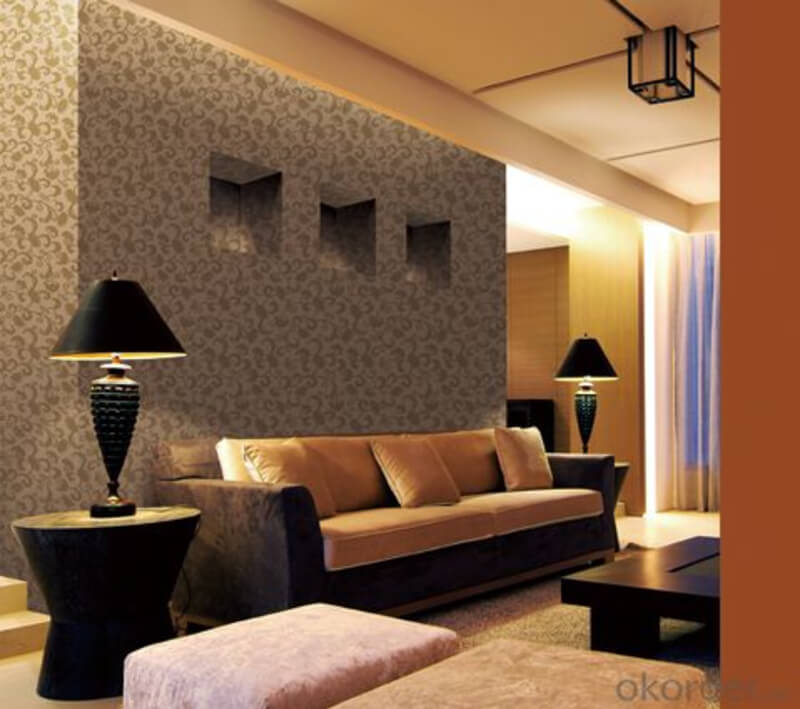 China produces very high-quality wallpapers that meet the industry standards. If you choose the right supplier, it is completely safe to import wallpapers from China.
Do I Need A License To Import Wallpapers From China?
It depends upon your country's rules and regulations. The chances are that you won't need a license to import wallpapers from China. Things vary from country to country, so you need to check before.
What Is The Custom Fee For Wallpapers Eyewear From China?
Usually, you don't need to pay a heavy custom fee for products like wallpapers. But the fee varies from country to country. You need to check with the customs department to confirm the custom fee of your products.
Is Importing Wallpapers From China Profitable?
Yes, importing wallpapers from China is very profitable. It is because the China manufacturing industry produces products at a very low cost due to low labor wages. So, you can import wallpapers at a low cost from China and sell them at a high cost in your country.
Final Verdict
Importing wallpapers from China is a very profitable business. You can generate a lot of money by sourcing your products from China. If you are facing any difficulty in importing your products from China, then you can contact Leeline. We can help you to overcome all the challenges that you are facing to import wallpapers from China. From quality inspection to product shipping, we have professionals that can make things a lot easier for you. So, stop thinking and start your own business by importing wallpapers from China.
We are sorry that this post was not useful for you!
Let us improve this post!
Tell us how we can improve this post?