For order fulfillment, suppliers come across several problems, for example, shipping problems. Alibaba has put a solution to it by using One Touch logistics firms.
Alibaba shipping is not as simple as you might expect. Instead, strict shipping inspections, one-touch customs clearance issues, and inventory approval are essential before importing.
To ensure product delivery, products have to go through different transport phases. OneTouch has made the Alibaba Shipping process smooth, assuring the successful transfer of products.
Today, we will highlight multiple aspects of Alibaba One Touch logistics.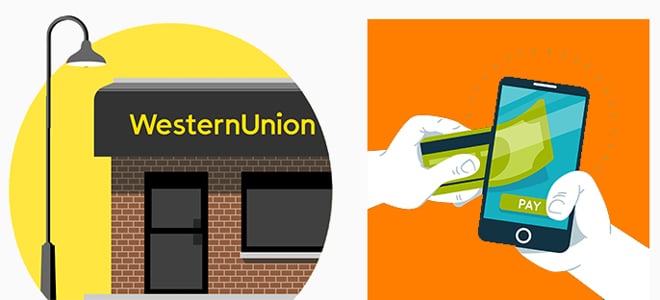 What is Alibaba One Touch?
Alibaba One Touch is an import-export service affiliated with Alibaba itself seven years ago. It was to end logistics complications.
With the increase of shipping business, the global shipping industry is going through a tough time. Some of them include strict customs procedures of inspections, varying cargo rates, overcapacity issues, and the audit of import-export documentation.
On the verge of these difficulties, Alibaba took advantage of the opportunity. Its OneTouch service helps Chinese suppliers book places on a container ship via the internet directly.
They no longer have to go through the hassle of dealing with third-party logistics companies and freight forwarders as now Alibaba controls everything. Hence, Alibaba One Touch is a platform that connects e-commerce and logistics companies.
Why Alibaba One Touch?
With Alibaba soaring worldwide, the company also wanted to end its shipping fiascos by ensuring services safely reach the other part of the world.
It soon collaborated with big names like Maersk, Zim, and CMA CGM, out of which Maersk only was connecting 25% of all container ships from China to US buyers.
One-Touch had a perspective to help small-scale Chinese manufacturers and small and midsized companies export as quickly as the big ones. Compared to Amazon, Alibaba solved licensing, freight forwarders problems, and bargaining power issues.
With just as many advantages, using OneTouch has several risks. Let us look at both in detail below:
Benefits of One Touch Alibaba
One-Touch allows sellers to send their containers to any destination of the customer's choice.
 Alibaba OneTouch gives small businesses in China a chance to connect with suppliers worldwide.  I have used the Alibaba One Touch service to connect with the GLOBAL SUPPLIERS. The advantage is the wide base of suppliers. I get lower rates. That is profitable for my business.
Previously, Alibaba did not have any history of the transactions between a supplier and its importer. However, all client information goes from One Touch-China to Alibaba, later used for analysis.
After connecting with one buyer, the sellers are recommended a list of suitable consumers from all parts of the world to increase their business further.
With all the data in hand, Alibaba now easily controls the shipping of big companies, which the suppliers are now free.
Alibaba also lets you track your shipping orders easily through One Touch-China online. It is for both buyers and suppliers.
Risks associated with One Touch Alibaba to avoid mistakes
Risks are everywhere. With every growing business, there is always a possibility of a potential drawback. So is with the OneTouch platform and importing products from China.
Foreign clients of OneTouch are charged with subsidies on their first order, which is, by the way, pretty high. However, this only happens for the first time. This is done to attract repeat customers so a strong partnership can be made with them.
The higher the inspection rate with import and export goods.
The audit of import and export documents
High VAT applied to foreign goods.
Potential delays due to inspections at both buyer's and supplier's end.
Supervision of processing trade since everything is booked on the internet.
Strict measures implied by the General Administration of Customs.
Delays due to terminal congestions
OneTouch does not provide a warranty on any product category in custom.
If the goods or not packed according to the requirements, OneTouch will deliver them back to the sender.
OneTouch is not held responsible for any damage that occurred during shipment.
If the product does not follow proper safety certifications, there is a risk that the customs official might refuse its entry.
If you are a buyer and don't have liability insurance, the products will not be allowed to be shipped in case of any damage.
Sometimes, the products reach the suppliers in a damaged condition. You can have your shipment fully inspected, but that will cost you double and take more time than usual.
How to avoid risks associated with Alibaba OneTouch?
Obviously, as businesses grow, risks grow too. When dealing with buyers from all parts of the world, there are different laws for shipping and inspection.
Importing goods from China through OneTouch may seem easy and perfect until you get into trouble.
This part of the article guides how to avoid risks when cooperating with OneTouch China.
Step 1: Screen your suppliers before doing business with them. You must know their complete history and the quality standards they follow when exporting.
I always work with the RELIABLE suppliers. For this reason, I thoroughly check their products. Get the history of sales. And find the best deals with them.
Step 2: You must know who the suppliers are who they claim to be. Online businesses can expose many frauds.
Step 3: Do not settle for any supplier just because they ask for less money.
Step 4: Make sure both parties sign a valid sales contract before the business starts.
Step 5: Ensure a quality inspection is done on the supplier's side before shipping. This ensures the products, compared and shipped, follow safety standards if they go through a customs clearance procedure later.
Step 6: Other countries have different import and export procedures for small businesses or importers. If the buyer is in the UK, you need to know all the rules they follow.
Step 7: Have solid paperwork, including all documentation at both ends.
Step 8: All products must have their liability and meet safety standards.
As in the case of OneTouch, when you have an overseas supplier, ensure what payment you and your supplier have to pay. Get all calculations currency conversions are done before the shipment arrives.
FAQs
Why is OneTouch best?
compatibility are significant import duties issues. OneTouch handles them effectively to help their users from every aspect.
Moreover, Chinese suppliers and Chinese exporters can book their shipments online without any hurdles. Simply put, it is the solution to all shipping problems.
In which areas does OneTouch help suppliers?
OneTouch is not just a logistics affiliate of Alibaba. Instead, from the suppliers' perspective, it helps in following tasks.
1. It assists in the complete export clearance process, including the product inspection, VAT refunds, and shipping to the desired country.
2. Customs clearance
3. Provides order financing services 
4. It makes International trade easy by shipping and credit system.
From other perspectives, you can find different uses of OneTouch for buyers and sellers.
How does OneTouch assist the buyers?
When stuck with shipments, order financing, and clearance, foreign buyers face real problems. OneTouch aids them in the following ways.
1. Without export licenses, buyers can trade or buy inventory from the suppliers.
2. Relatively fast delivery to reduce the overall shipping time.
3. Discloses the details of suppliers, helping you differentiate the reliable suppliers from scammers.
What are the rules of Alibaba Trade Assurance orders regarding OneTouch?
OneTouch is a shipping partner of suppliers. It helps Alibaba get detailed information about the sellers and their reliability.
To increase transparency, Alibaba asks buyers to use OneTouch in Trade assurance orders of more than $5000. So, a buyer can keep up a better way to trade on Alibaba.
What's Next
OneTouch offers flawless services to ship your products as per requirements. In addition, there are some risks associated with it also. Since every buyer and seller wants to be safe, preventing risky situations on time is crucial.
However, you might encounter shipping issues. So, how to resolve them?
Why worry when LeeLine sourcing is there for you. From sourcing products to shipping, we are out there to help you.
We are sorry that this post was not useful for you!
Let us improve this post!
Tell us how we can improve this post?