China is a hub of sandals manufacturers and suppliers. You can get wholesale sandals in bulk at affordable rates.
As we discussed above, there are many reputable names in the sandals industry.
The sandals market is evergreen.
Although sales drop in the winter season, most people replace their sandals every year. They are generally cheaper than shoes so that more people can afford them.
It is a light and tough product. The chances of the product damaging during shipping are minimal.
You can be confident that the product will be delivered safely and sound.
Most sellers prefer shipping through the sea by planning and restocking ahead of time.
How To Grow Your Business With Importing Sandals From China?
What is the sandals business?
In the sandals business, you can sell or resell sandal footwear to consumers all around the world. The business involves sourcing sandals, maintain the supply chain, and setting up distribution channels.
Most of the businesspeople dealing in sandals prefer online distribution channels like Amazon. This way, they can sell sandals for profit by buying with margins from China. You can set up multiple distribution channels like setting up your dropshipping website.
You can focus on sandals for men, women, or both. Some businesses add their branding to sandals bought at wholesale rates from China. This way, their brand grows and with it their business.
What are the benefits of importing Sandals from China?
You can find a lot of suppliers and manufacturers of sandals from China. The sandals industry is competitive, so each manufacturer aims to provide the best products. With this healthy competition, the product quality and quantity have received a boost.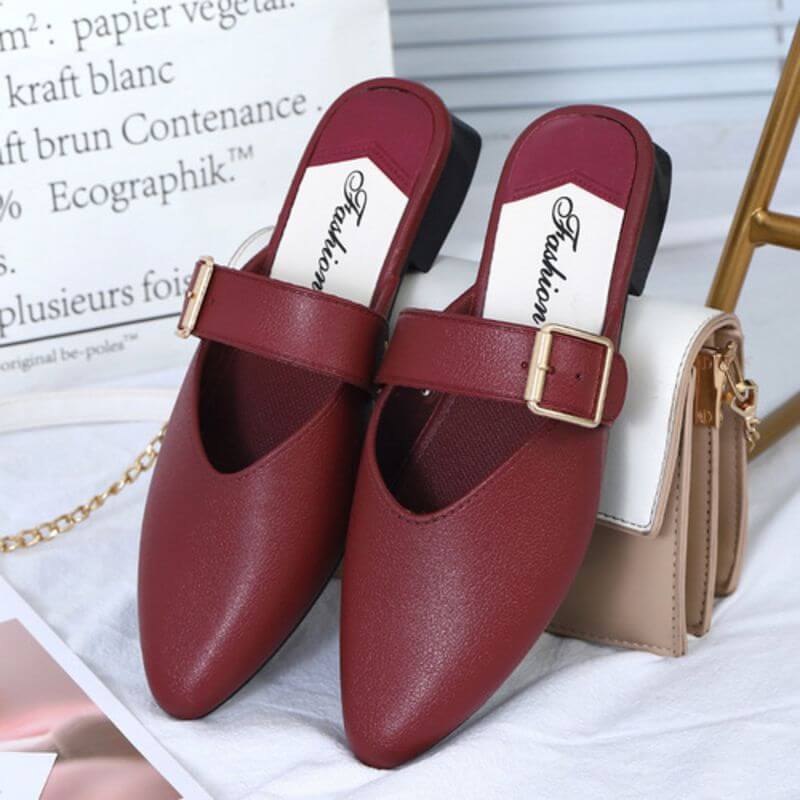 Almost all the materials required for sandals are produced in China, so production costs are minimal. Even with affordable prices, the quality is maintained with strict standards and certifications.
Most of the manufacturers and suppliers are working in sandals with decades of experience. As a result, their processes are polished over the years. Moreover, the Chinese government made the overall import procedures easy.
Who uses Sandals?
Almost all genders and all age groups use sandals. They come in different styles and features for each sex and age range. For instance, women's sandals may also have a heel.
Specialized sandals are used and bought for specific reasons. For example, outdoor enthusiasts prefer hiking sandals with firm grips. Similarly, women wear high-healed sandals with both wide and narrow heels.
Generally, people use sandals in warmer climates or warmer seasons. Sandals are more common in areas that experience a mild winter.
In business settings, men generally avoid using sandals. However, they prefer using it casually. They require less maintenance which encourages people to use them when time is limited.
How to choose the best Sandals manufacturer?
You can choose sandals manufacturer on various indicators. You can check for the supplier's experience and reviews. Most of the information is readily available on Alibaba.
More important things to note are the product and quality certifications. You can also check the company size and gain an idea of the services they offer. For example, some manufacturers offer OEM only while others offer both.
If you are looking to ship the sandals via sea, you can save cost by choosing manufacturers close to harbors.
We have listed the best manufacturers from the US, UK, and China based on the factors above.
How to negotiate with China Sandals suppliers?
Most of the sandals suppliers are looking to form a long-term partnership. The best way is to prepare before the negotiations. Here are some points:
What are you selling, and what quality are you expecting.
How much you can spend on buying the product and shipping.
How long you will be potentially buying from the supplier.
It's good to conduct a market survey and get rates, so you have an idea of the price range. With these points, you can negotiate with confidence.
While negotiating, make a note to:
Ask for prices for each quality of the product.
Portray yourself as more prominent than you are.
Order a test product.
How to Ship Sandals from China?
The first step is selecting a supplier or manufacturer. After you decide on some potential product sources, you can negotiate to set an attractive deal. There are four methods of shipping: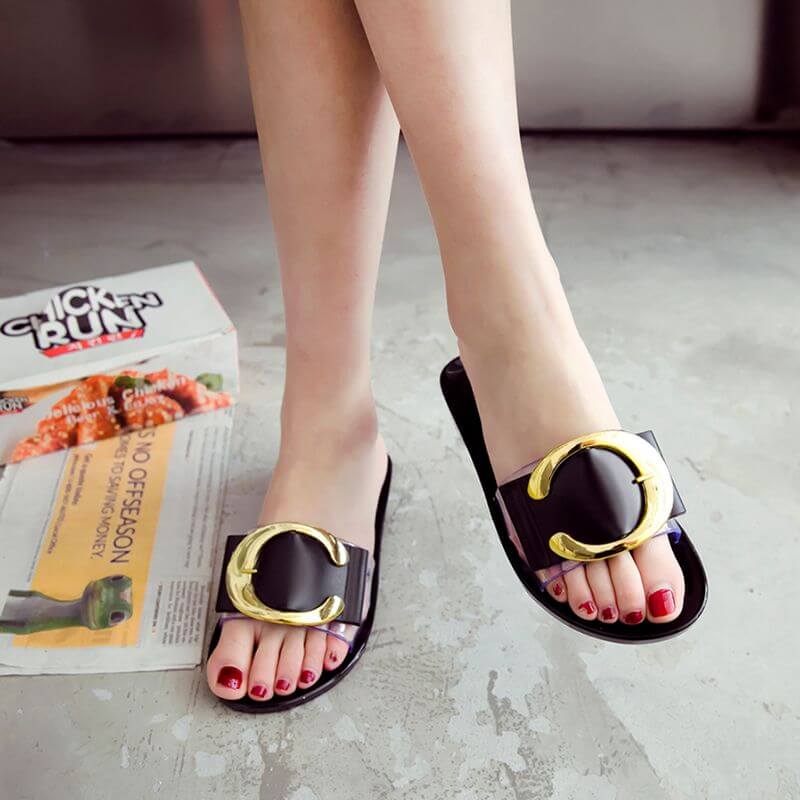 Shipping by the sea – slow but more affordable.
Shipping by air – fast but more expensive.
Shipping by rail – moderate speed and cost but inaccessible to some areas.
Door to Door – direct shipping to customers usually by air and land transport.
You can arrange a warehouse for all the shipped products. If you are selling on Amazon, the products can be stored there. You can do all this from the comfort of your home by reaching out to potential suppliers and setting up online meetings.
Learn more about shipping costs here.
How to Sell Sandals online to earn money?
There are multiple channels where you can sell online. You can set up your eCommerce website or sell on online marketplaces like Amazon.
On Amazon, you might want to prepare by checking if the sandals you have selected are highly competitive or not. You should switch to a different sandal design or type if the selected one is highly competitive.
For an eCommerce website, a large chunk of the budget is for marketing. You can set-up your online store, but you need to drive traffic to earn money from it. This can be done using paid ads or by optimizing for search engines.
Learn more about what to sell here.
Frequently Asked Questions (FAQs)
Where can I buy sandals?
You can buy wholesale sandals from China, the USA or UK. We have connections with experienced manufacturers. Most of these sellers are on the Alibaba platform, where you can view their details.
Additionally, you can read reviews to make an informed decision. Some other websites are Chinabrands and DHgate.
Where can I buy name-brand sandals wholesale?
Many online portals ease purchasing wholesale sandals. Some of the best websites are Alibaba, Lightinthebox, Makeupmania, and others. You can find a lot of suppliers for the same sandals with reviews and certifications. You can find the top 20 above organized by regions.
How do I start my own sandals company?
It all starts with a will. You have to take the first step. Of course, there is a risk involved. Choose your selling mode, online, physical, or hybrid. Afterward, choose the sandal types which are in high demand but have fewer seller.
Have a look at the legal requirements and start working on branding. Starting up an online store is low risk. Or you can start selling on other eCommerce platforms like Amazon.
Can I sell sandals with my branding?
Yes, you can. Most of the manufacturers offer the service of private labeling. You provide your branding to the manufacturer, and they produce the product with it.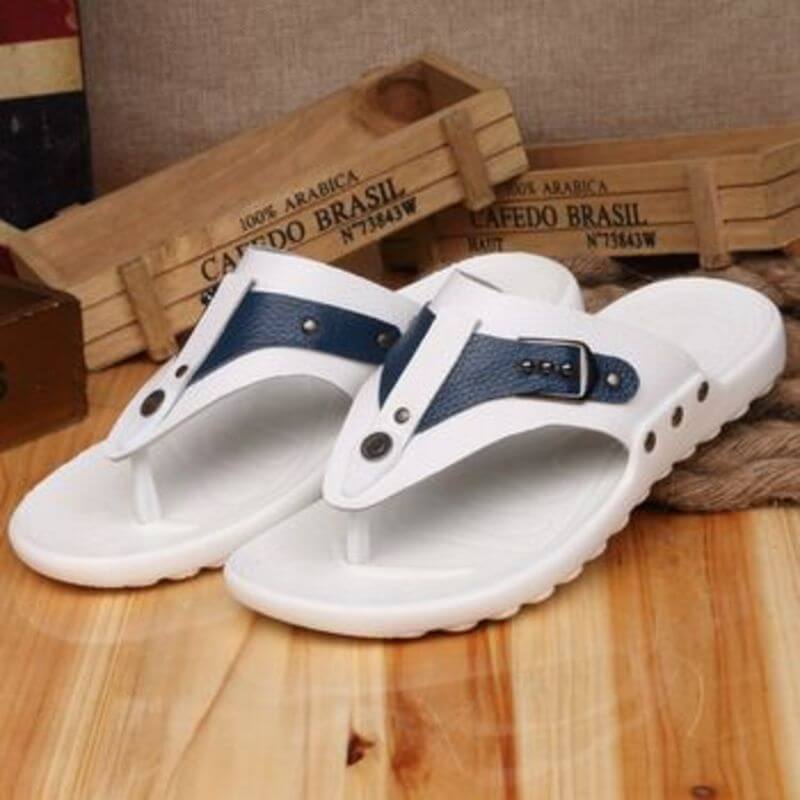 It makes your selected product distinctive. You can also gain brand awareness after some time in the market.
Where can I buy discounted sandals?
You can buy wholesale sandals in bulk and get a good discount. Most of the manufacturers and suppliers we listed above offer sandals in bulk where the discount is enough to make profits in reselling.
Final Thoughts on Wholesale Sandals From China
Whether you are looking for wholesale sandals in bulk or sandals manufacturers, we hope you got the whole idea from this article. You can use this information to start a business selling sandals. We are always ready to assist if you have any queries.
We have been helping business people globally in helping them source products from China. Ever since 2015, we are perfecting our sourcing to get the best deals for our clients.
Most people stop before taking action.
And that is what stops them from success. Don't be like them if you want to do something.
If you are looking to import sandals from China, drop us a query, and we will get back as soon as possible.
We are sorry that this post was not useful for you!
Let us improve this post!
Tell us how we can improve this post?