Knowing where to buy wholesale to sell on Amazon FBA is a TIME-CONSUMING task. There are millions of suppliers to choose from. Making it HARD to hit the bullseye when finding suppliers.
As a sourcing expert, I want to make it WAY easier for you to sell on Amazon.
My team and I spent weeks creating this guide to GIVE GUIDANCE to aspiring entrepreneurs. Sell only the best products and work alongside the best suppliers.
Continue scrolling to sell thousands on Amazon FBA.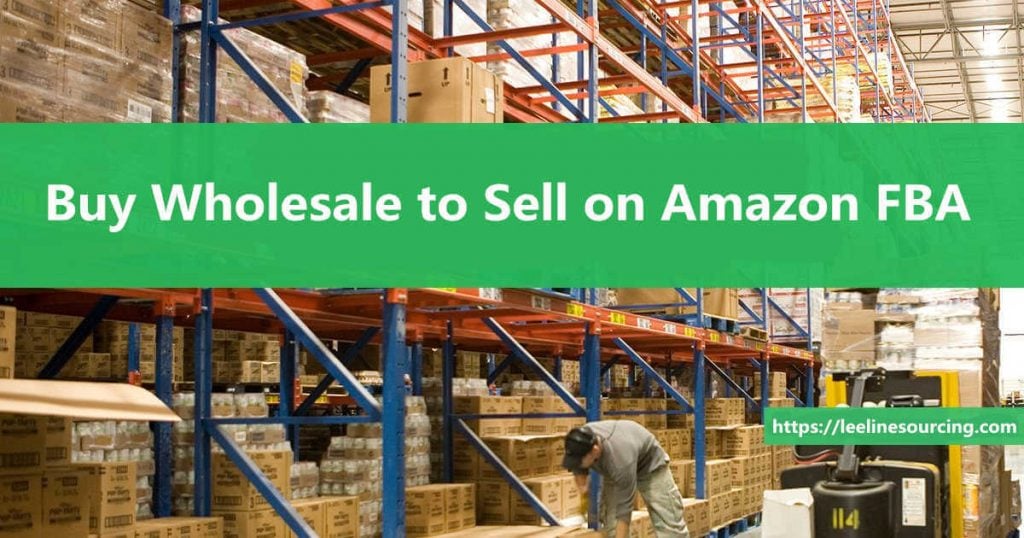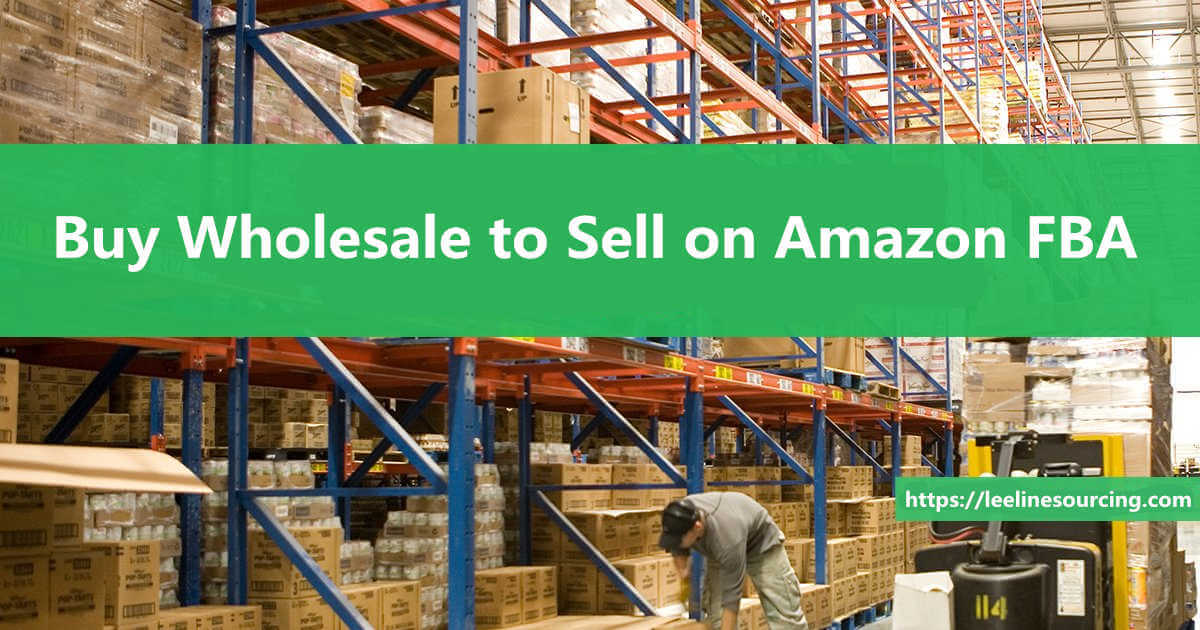 How to Buy Wholesale from China to Sell on Amazon FBA?
The first thing to know is buying the goods from China to sell on Amazon FBA. China hosts the biggest manufacturing market, which is why most sellers use it to get their wholesale products.
Since the labor workforce comes cheap, the products manufactured are often low priced. This makes it easier for buyers to take up huge stocks of wholesale products at low costs.
Many of our clients import and export their wholesale products exclusively in China. They've told us that they have saved a lot of money by doing so.
It also makes it easier for them to gain a competitive advantage based on the low price of the goods they've bought.
However, in order to buy wholesale products from China to sell, you need to consider some factors. These factors affect the overall progress of your buying method.
The better proficiency you have in the process, the better are the chances of getting high-quality products. Here's how you do it:
Setting Up A Seller Account
The first thing to do is pretty obvious. You'll need to create a seller account so that you may start working. Remember, this account has to be created on the platform that you want to sell on.
Most of the sellers source goods from China and sell them using Amazon FBA. That is why you should also create an account on Amazon.
The reason? Buying wholesale goods from China and selling them on Amazon will reap better profit margins.
Suggested reading:How To Get Approved For Multiple Seller Central Amazon Accounts
Finding A High-Demand Product To Sell
The next step is to find a product that is high in demand. As easy it may seem, finding this product is pretty hard.
Remember there are numerous other sellers that are doing the same thing. You may find hot selling products on the store that are already under focus by many sellers.
That is why you'll need to dive deeper so that you may get your hands on the product that hasn't attracted other sellers.
Choose the one that shows potential. This can be a product that is in the market but not many sellers host it in their inventory.
In this way, you can quickly source this product, sell it, and become the main sellers selling it. Customers are more likely to buy from your brand since you'll be the first of many selling this product.
Sourcing The Product
Once you've chosen the right product that you want to sell, it's time to source that product. This process is difficult as sourcing products for your Amazon wholesale seller account can take time.
The time taking process is sourcing the right supplier for your needs. Finding the right kind of supplier is important.
Since the supplier will be offering the products, the quality of the products should be ensured at their end. However, many suppliers don't pay heed to implement quality standards.
As a result, the quality of the products that you get drops. Ultimately leading to you selling ineffective goods.
Customers will not count on your brand once they get defected products.
This will reduce your brand loyalty, and you'll be out of the competition before you can even make your mark. That is why ensure to work with reliable suppliers to get top-notch products.
Suggested reading:Best Amazon FBA Sourcing Agent Service In China


Creating An Optimized Listing To Rank Against Your Competitors
The next step is to create your listings and get started for the market. Listings illustrate your brand as well as the products that you choose to list. Every seller has an optimized listing that allows them to improve their brand's rankings.
In terms of rankings, you need to ensure that your listing is optimized. For optimization, make sure it is user friendly in every manner.
From design to font size, product details, and description to transparency in pricing, all of these elements make an optimized listing.
For customers to engage with your brand, your listings should be optimized using top trending keywords.
Keywords are the searches that the customers make for the products they're looking for. Your listing should be optimized to hold the necessary keywords so that the customers can come to your brand.
Another way of doing it is to observe your competitors. This will allow you to see how well they've managed their listings.
Launching And Promoting The Product
When you've optimized your listings, you're ready to launch your product. However, make sure to put some effort into marketing your brand and your product.
This will allow gaining successive customers from various platforms. When the oncoming traffic will be recognized, your listings will automatically be ranked on the top. This is why optimizing as well as promoting your products on your listings is important.
Suggested reading:Amazon Marketing Strategy:The Ultimate Overview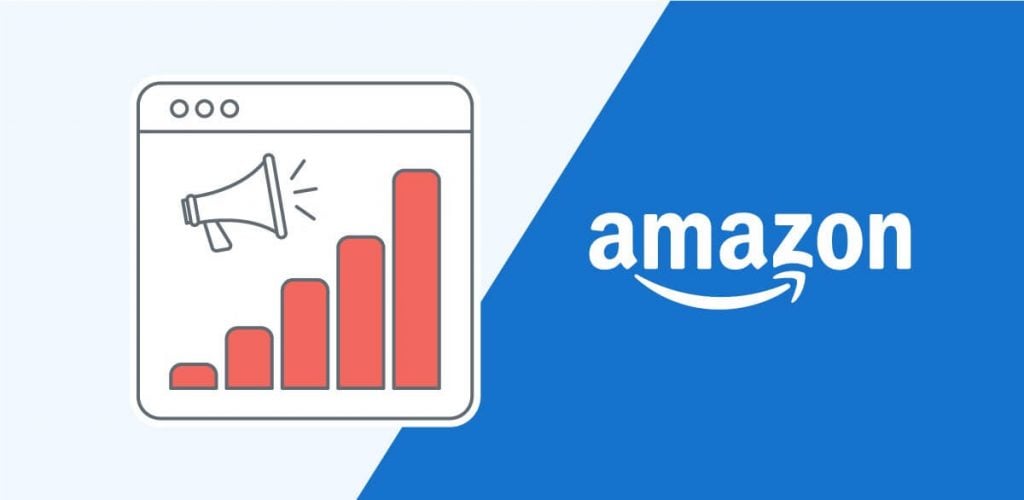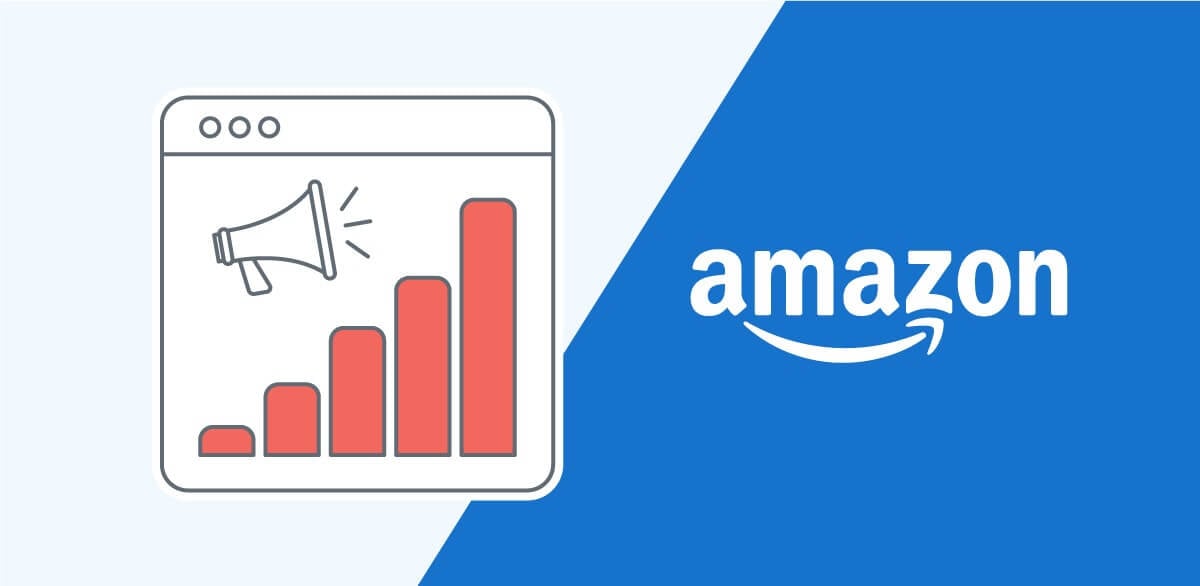 Managing And Growing Your Business: Including Inventory, Sales, Etc.
Once you've started getting orders, it's time that you grow your business. One of the many perks of working with Amazon FBA is that it allows easy inventory management. You'll have to pay additional to the account registration to get these services.
On the other hand, you can even opt for improving your management for your listings. This provides control in your hands.
You get to see inventory as well as regulate shipping and sales. However, taking things in your hand can put a lot of factors on your plate to manage. If missed, your strategy can backfire, depleting your profile's image.
Why Wholesale from China and sell on Amazon FBA?
Now that you know how to work with wholesale selling on Amazon, it's time to see its positives. Here are some pros that you can enjoy while working as wholesalers that ship to Amazon:
Pros
One of the many reasons why sellers on Amazon approved wholesalers use goods from China is because of the cheap prices.
As highlighted earlier, manufacturing in China is cheaper, which makes it a great option for getting products. Using these products can provide you with ample benefits, including:
Product Demand
You can find almost any product that you want to sell on Amazon FBA from wholesale China. From the tiniest of accessories to the latest tech and car parts, your choices will be infinite.
Alibaba is the best example in this domain. The B2B working platform provides a wide range of product domains to choose from.
In addition, you'll be able to find hot selling products that are sourced by other sellers. In this way, you'll know what products to choose for your listings.
Quick To Get Started
Another reason why you should opt for becoming an Amazon supplier is that it's easy and quick to get started. One of the many reasons why sellers choose Amazon FBA is because it offers easy integration and creation of one's profile.
Though you won't be able to have your identity since a customized shop will not be created just like in Shopify.
Still, Amazon offers special perks for creating your listings in the way you like. Moreover, working with Amazon FBA allows you to manage the front end of your business.
Amazon FBA allows you to work on listing products while it manages your sales, shipping, order processing, etc.
That is why if you want to set up your wholesale business, you can surely opt for FBA to get the perfect launch.
Profitable
As highlighted earlier, getting wholesale products from China doesn't cost much. All you need to worry about is finding a reliable supplier and the rest is taken care of by Amazon FBA.
The cost of the products that you buy from wholesale China is minimal. Selling them on Amazon will surely reap better profit margins. This also gives opportunities to create promotional campaigns that will attract more customers.
Suggested reading:Best Amazon FBA Sourcing Agent Service In China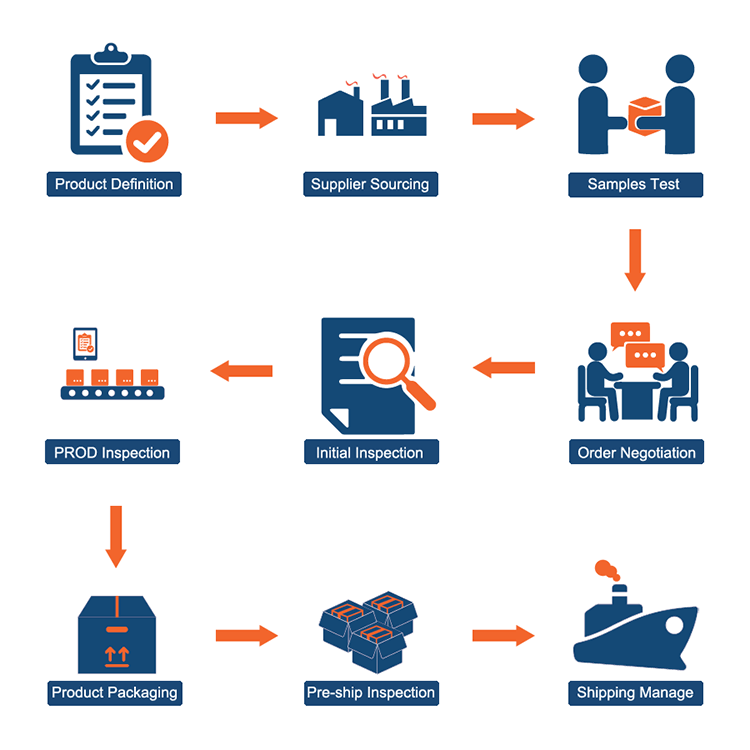 Cons
Despite of so many pros regarding selling wholesale China products to Amazon FBA, there are some cons that you cannot ignore. These include:
Competition
One of the many issues that you'll have to face will be the increasing competition. As highlighted, it's not you who's selling wholesale products from China to Amazon FBA.
There are numerous more sellers that are using the same strategy. That is why you'll have to face a lot of competition to get your listings ranked.
Apart from that, your listings will also need competitive optimization. Since other sellers' listings are already optimized, you'll need to amp up your profile to get customer's attention.
Up-front cost
It's pretty much easy setting your account with Amazon FBA. However, you'll still have to pay for their services. While setting up your account, you'll be prompted for choosing between methods of selling.
When opted for an option, you'll have to submit funds so that services can be made available for your brand. That is why ensure that you have some sort of investment that you can use.
Research
Researching your desired products is even more important. You need to choose a product that has potential and can be listed.
In addition, you'll also need to make a competitor analysis. It's necessary since you need to choose the product that isn't saturated in the market.
Apart from that, you'll have to look for the right kind of supplier. Finding a reliable supplier is important since your entire business depends upon the goods provided by the supplier.
This also requires extensive research since many scammers also pose as suppliers. Working with them will not only cost you money but can possibly ruin your entire setup.
That is why Amazon suppliers need to make competitive research on the entire market before diving into it.
How To Make Money Selling Wholesale Products On Amazon FBA?
Considering the perks and cons of selling wholesale products on Amazon FBA, you'll want to start earning.
However, you need to focus on the core prospects that can earn you a handsome profit. Here are some ways that you can adopt that would help you earn money by selling wholesale products:
1. Find A Good Product To Sell Wholesale
This is the primary and perhaps that most important way of earning by selling on Amazon FBA. The better the product choice, the better are your chances to reap greater profit margins.
That is why many sellers take a lot of time searching for the right product to sell. This is the reason why it has been listed as one of the cons of working in this domain.
Competitive research is required so that you can sell a unique product. The uniqueness of the product will attract potential customers to your brand. My team spends almost 3 months on this step alone just to find the right product.
The greater the traffic, the greater will be the boost for your listings. Choosing the same product will need extensive promotional campaigns and optimization for your listings. This will require additional investment.
On the other hand, you can take some time and come up with a unique product that can attract the market. Getting such a product listed on your brand will surely amplify your presence in the market, giving profit opportunities.
Suggested reading:What To Sell On Amazon And Best Selling Amazon FBA Products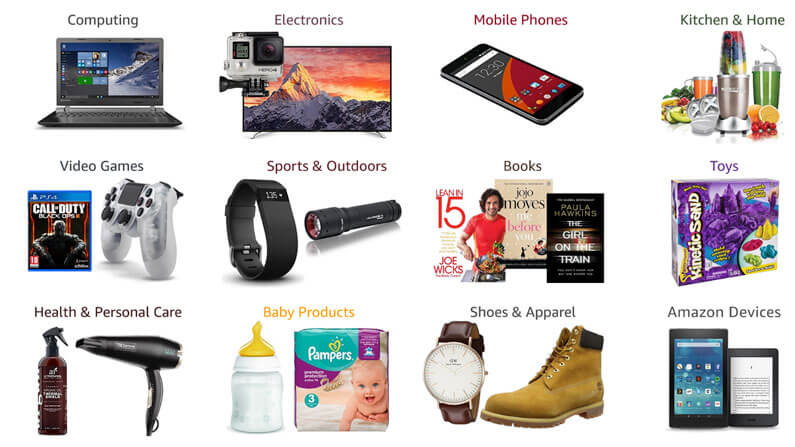 2. Research Products With High Potential On Amazon
As highlighted earlier, you need to source the right kind of product to sell. However, that doesn't mean you cannot use Amazon to look for the product you want. Like other e-commerce platforms, Amazon also offers hot selling products.
These products are the ones that are most demanded by the customers. However, when picking these products, you're bound to face extensive competition. That is why you need to dive deeper into the domain.
For example, you can get numerous results for handsfree featured by different sellers. However, if you dive deeper, you'll find a difference in the products.
You can find Bluetooth enabled, colored, or special wire handsfree. Picking these would surely differentiate your brand from others.
Lastly, you'll need to price it right. If you're entering the market, make sure to keep your prices low. This is known as a market entry strategy.
Using this strategy allows you to attract customers because your prices are low. However, don't lower your prices too low that you begin underselling.
3. Find The Right Suppliers
For the success of your business, it's direly important that you look for the right suppliers. Reliable suppliers will provide the right kind of goods you need at market competitive rates.
Moreover, they will also ensure quality and will negotiate the price that is favorable for both you and the seller.
Finding the right kind of supplier is an issue. However, there are factors that you can use to get yourself connected with the right one.
For starters, you need to look for those that have over 100 orders at least and have a similar number of reviews too. Reviews will show how well the supplier has worked in catering to the requests of the clients.
Considering the reviews, you can also check out the minimum order quantity or MOQ. The MOQ is the minimum number of products that you must order when buying from a seller.
Make sure to find someone with a low MOQ. You don't want to buy thousands of products and unable to sell them. FBA charges for inventory management.
However, keeping a product in your inventory for too long means that you weren't able to sell it. This also means that your chosen product wasn't optimal; hence resulting in a loss.
Suggested reading:How To Choose Suppliers When Buying In Bulk From China?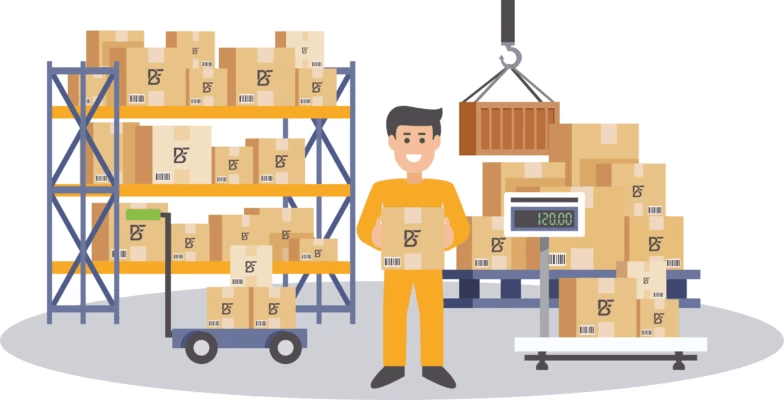 4. Contact And Negotiate With Suppliers
Once you've narrowed down to a list of suppliers, it's time to connect with them. Don't go for the first supplier directly.
There are tons of parameters that you need to assess before you make a definite choice. That is why it is tough to find suppliers that can actually provide sufficient services.
The best way to know is to check for reviews and ask for samples. Checking reviews will illuminate their past services. Asking for samples will show you how well they can produce your desired product.
Apart from that, make sure to evaluate their quality inspection processes. There are times when the sample sent by the supplier is satisfactory. However, when it comes to the product, the quality drops, costing you a lot in the long term.
When these parameters are assessed, it's time to negotiate the price. Remember, you don't have to choose the one that you've connected the first time.
You can find numerous suppliers for a single wholesale product from China. Ask for their MOQ and negotiate the price.
While negotiating, make sure to get everything in a contract so that the supplier doesn't back off from its word. Having a contract would also ensure that the proceedings go accordingly.
About the payment, use the middle services offered by the e-commerce platform you're working with. This will safeguard your investment, and the supplier would not run away with your money.
How to Find Wholesale Suppliers For Amazon FBA?
Now that you know how to earn money with your Amazon wholesale account, it's time to locate suppliers. Instead of using your resources and diving into an unknown market, here are some options that you can surely choose:
Third-party sourcing companies are working to provide supplier sourcing services. LeelineSourcing is one prominent name among these companies that you can count on.
Our company has provided China wholesale supplier sourcing services for over 10 years. With our extensive knowledge and track record, you can rely on us to find the best supplier for your specific needs.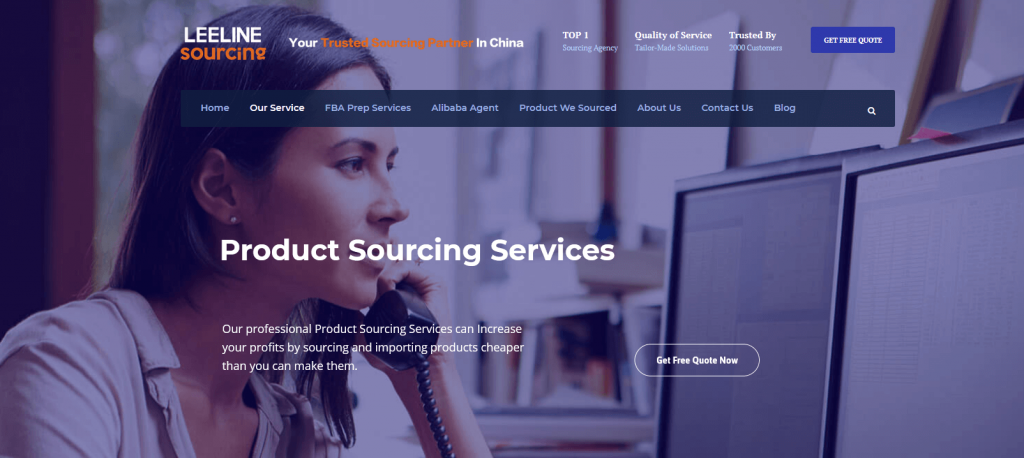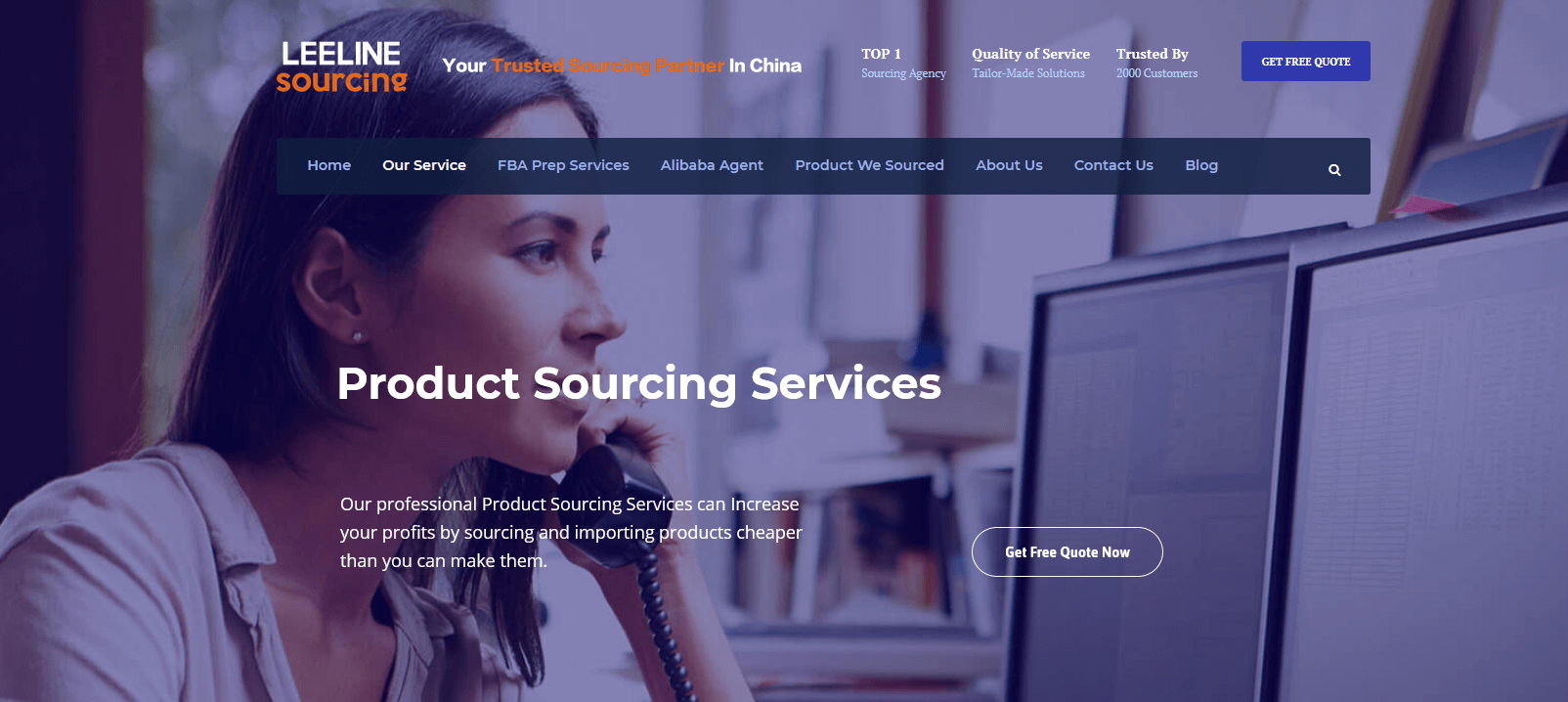 Another way is to visit the trade shows organized in your desired market. Although you'll have to be physically present at these shows, it's a great way to find new suppliers.
These shows host suppliers from China both new and old. From the latest inventories to competitive pricing, you can score a great deal here.
When you're done searching on Google, you can opt for searching on YouTube. It's slower than searching on Google; however, it does provide competitive results that you can choose.
Apart from the products, you can even get information on goods that are optima to be sold.
4. Product Packaging
If you're having a hard time searching for suppliers and can't hire a third party, look at the back of the pack. Suppliers place their address and company information on the packaging.
This is an easy way of connecting with the right kind of supplier since you'll even know regarding their product quality.
Another easy way to locate suppliers is by looking at the top sellers on Amazon. Look and the products that they're selling, and you'll find a competitive list of suppliers that offered high-quality products.
This is beneficial since you'll not only know where to find the top-selling product but also get connected with a reliable supplier.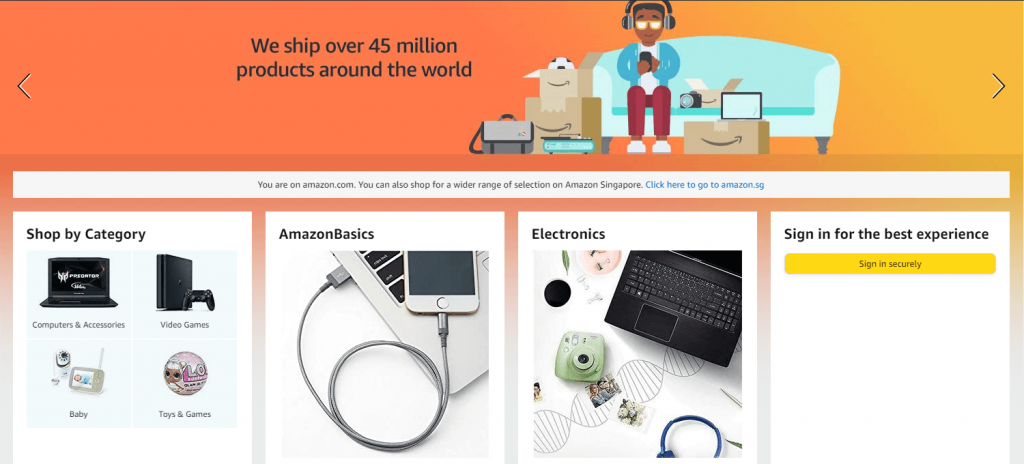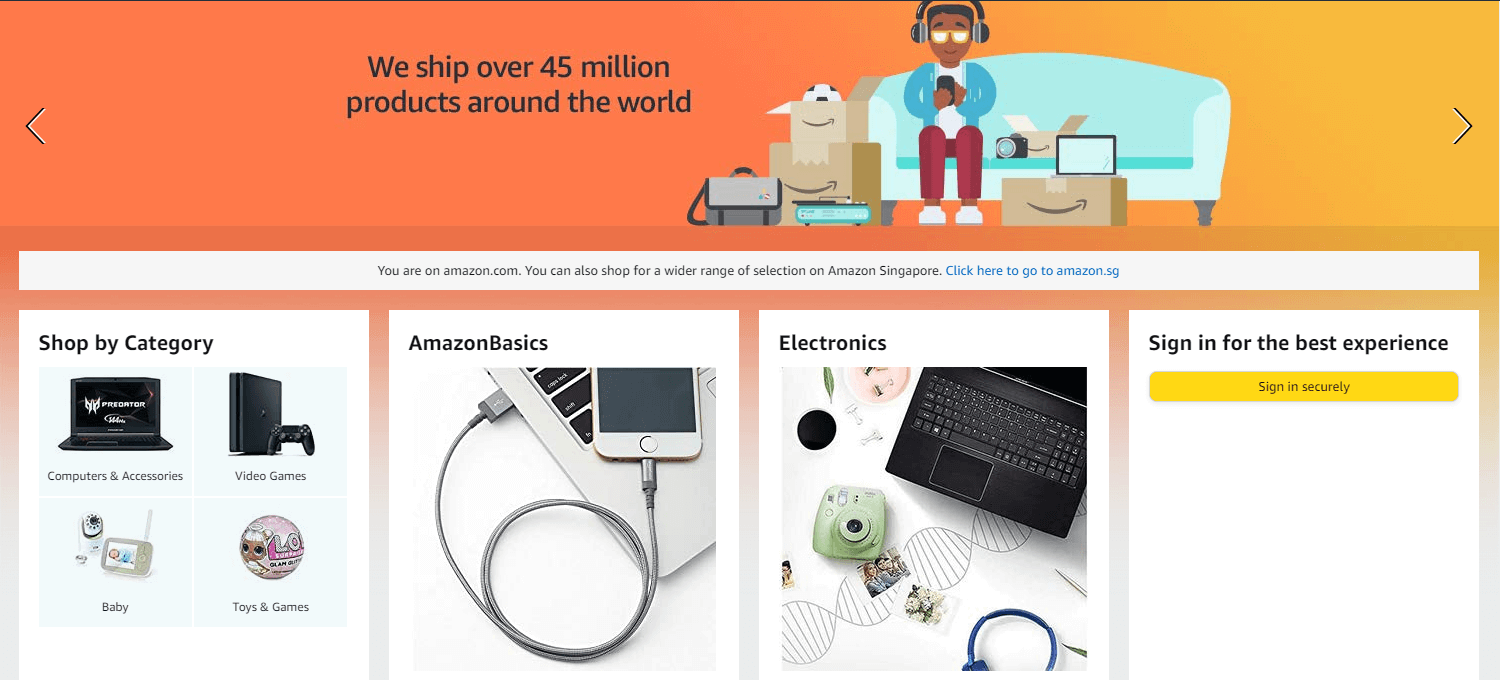 6. Branche Directories, Industry Federations, Associations, etc.
Apart from the aforementioned options, you can opt for different directories and associations. Most directories are formed to improve supplier listings.
These allow them to attract customers from multiple channels. The better the listing on the directory, the greater are the chances.
In addition, many suppliers work under different federations and associations. These associations are formed by suppliers that are supplying similar goods. It is done to make sure the price wars don't affect the local market.
Hence a central organization is formed that sets the prices for the products sold by each member. You can connect with any of the suppliers from these associations and get the products without price discrimination.
How To Fulfill Your Orders Through Amazon?
Getting your products on Amazon is tough. However, choosing how to fulfill them requires effective insight. There are two ways how you can fulfill your orders through Amazon:
This is the primary method that is offered by Amazon. The FBA or fulfillment by Amazon allows the merchant to share the sales. The merchant is responsible for listing the products.
However, from order processing to packing and shipping, everything is done by FBA. FBA charges for its services which have to be paid upfront.
But it allows you to focus on your store rather than shipping. You get to improve on other important aspects of your business, such as marketing. This is something that I always tell my clients. Your inventory gets managed and you can easily continue selling and listing. 
Suggested reading:Best Amazon Freight Forwarder For Shipping To Amazon FBA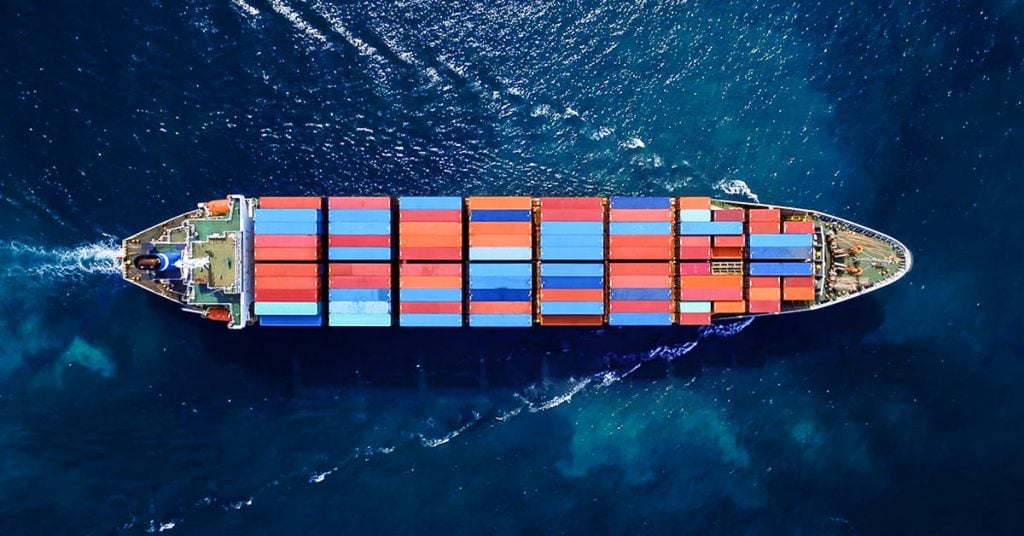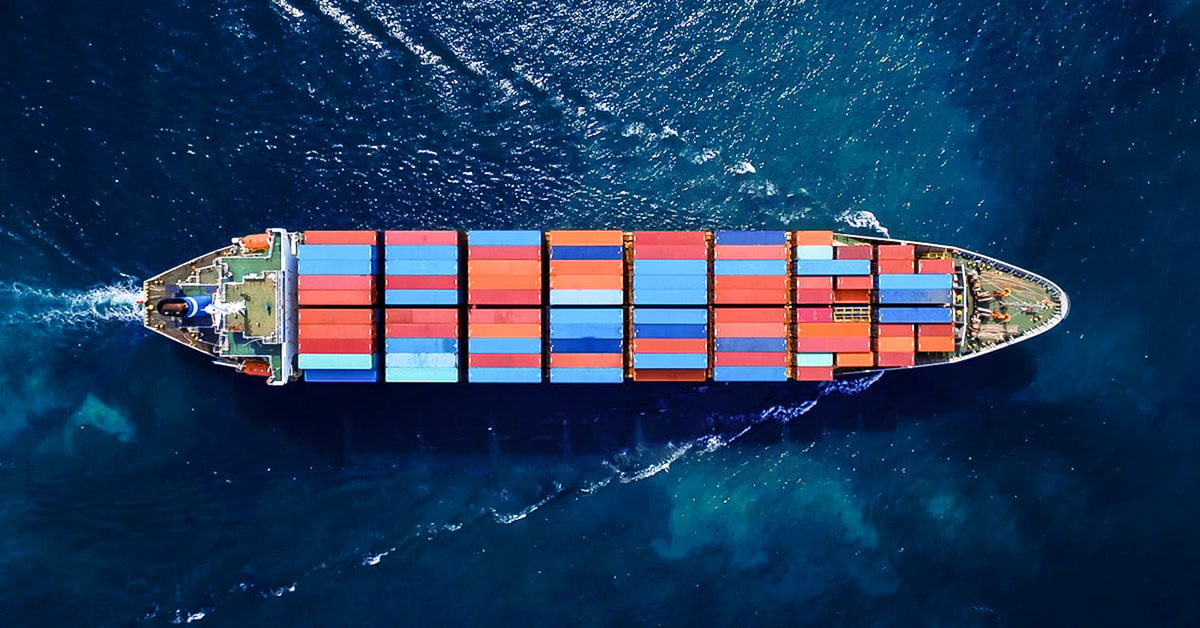 The fulfillment by merchant or FBM is the opposite of FBA. It gives the control of inventory management, order processing, shipping, etc. back to the merchant.
This brings you closer to your progress, knowing how much inventory is left, what shipping method to use, etc. However, where you get the control you lose control as well.
If you're a new seller, then opting for FBM might not be a good idea. You won't have time to source and list new products.
Unlike FBA, you'll be responsible for order processing and shipping, which creates a risk of order missing and delays.
The Top 3 Amazon FBA prep and Inspection Services Make Your Amazon Business More Successful
Choosing Amazon FBA would benefit your business considerably. Not only you don't have to worry about inventory management or order processing, but you'll also have more time on sourcing new products. Here are the top 3 Amazon FBA prep and inspection services to choose:
1. Best Amazon FBA prep services China: LeelineSourcing
If you're sourcing from China, then LeelineSourcing is the right choice for you. Not only the company offers top of the line inspection services but it ensures quality at every stage.
You get the right suppliers sourced for you in no time. Apart from that, you don't have to worry about prepping the orders, as our company, LeelineSourcing, takes care of that in your stead. We prioritize your business success. Expect that we will guide you every step of the way. 
Suggested reading:Best FBA Prep Services Help Your Sell on Amazon Successfully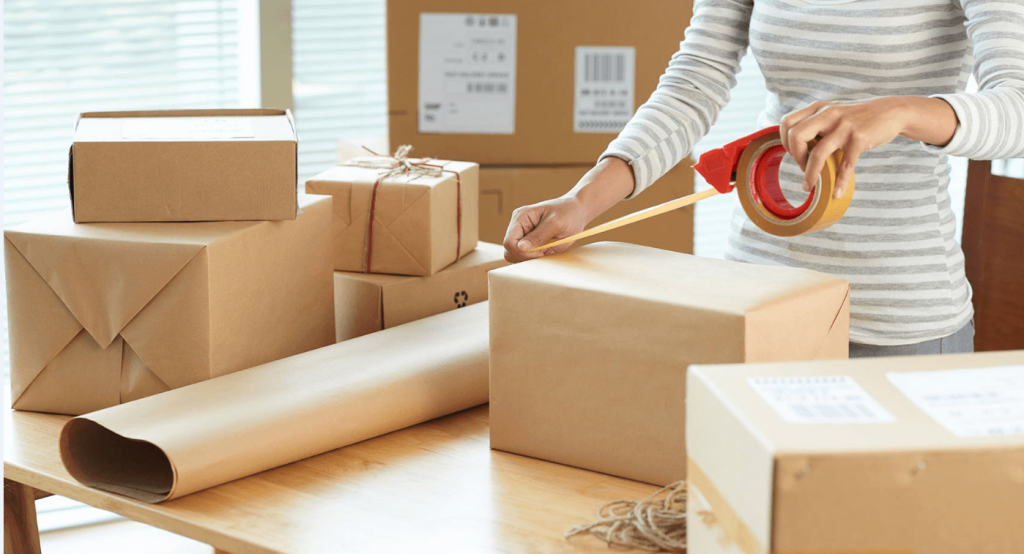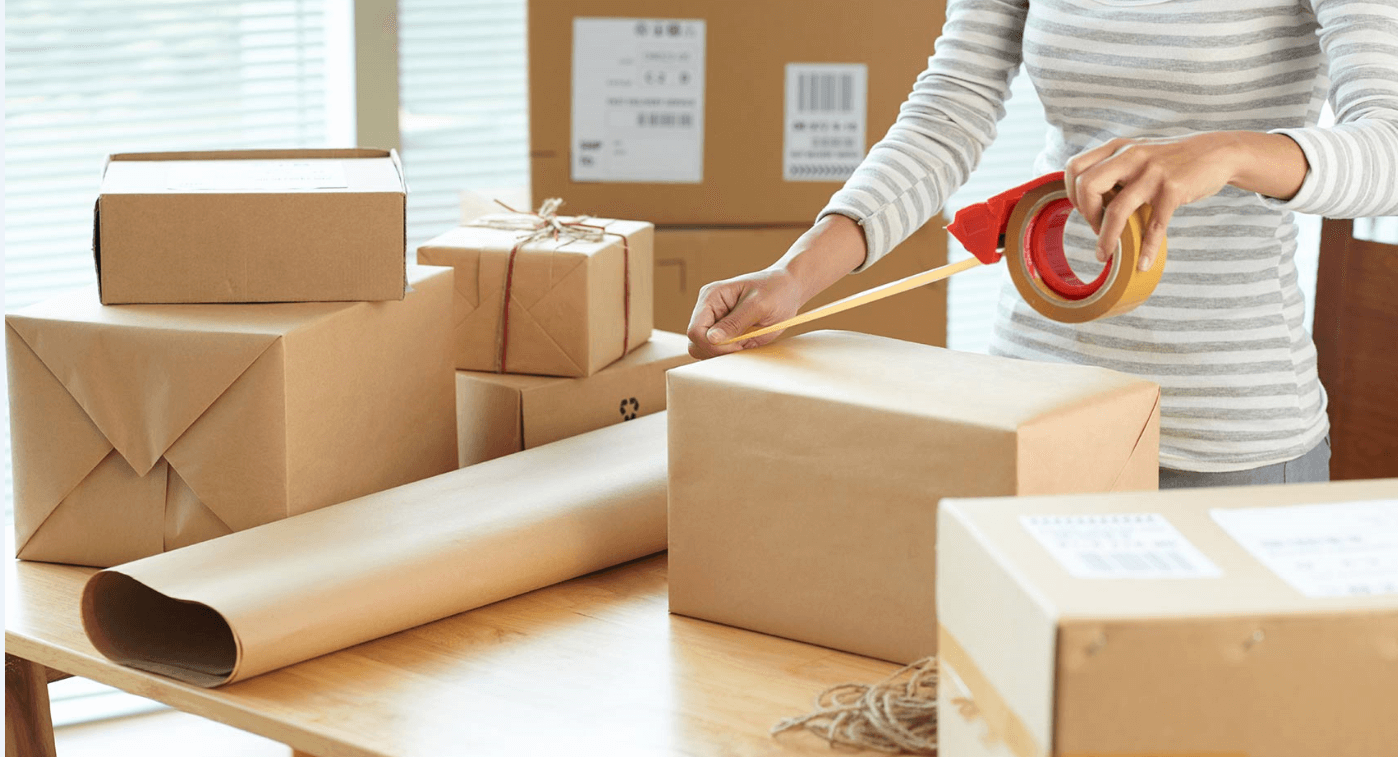 2. Best Amazon FBA prep services USA: FBA Prep & Go
If you're looking for supplying goods and working in the US market, then FBA Prep & Go is the choice for you.
From order preparation at $0.50 per item to 24 hour turnaround time, it facilitates your business in the best possible manner. You can also connect with their central hub and seamlessly integrate to get real-time insights on proceedings.
3. Best Amazon FBA prep services the UK: FBA Ship UK
If you're opting for the UK market, then FBA Ship UK is the best option for you.
From effective prepping services to wholesale consultation, you can rely on their services easily. Moreover, it offers a competitive range of solutions with £4/ item prepping costs only.
How LeelineSourcing Help You Find Profitable Amazon FBA Wholesale Suppliers from China
Choosing the right kind of supplier is important. You need to ensure that the one you're hiring will offer efficient services.
However, finding suppliers can take a lot of time. Instead, you can opt for third-party sourcing companies to do that for you.
If you're looking for third party sourcing companies, then LeelineSourcing is the best option. From sourcing to price negotiation, order follow-ups, and quality inspection, you get the complete package from one entity.
The company has been working in the domain for the past many years. It has over 2000 clients around the world.
The company offers real-time sourcing services that provide effective progress. In addition, you get connected with their centralized system. This system provides insights on logistics and shipment that you can use as you want.
LeelineSourcing offers competitive services that exceed expectations, not budgets. Working with them will allow you to source the right supplier in the domain you're looking for a market competitive pricing.
Moreover, you don't have to worry about further proceedings as LeelineSourcing offers consultation for your business as well.
These are just some of our company's few track records over the past 10 years. So connecting you with the best wholesale suppliers in China is a walk in the park.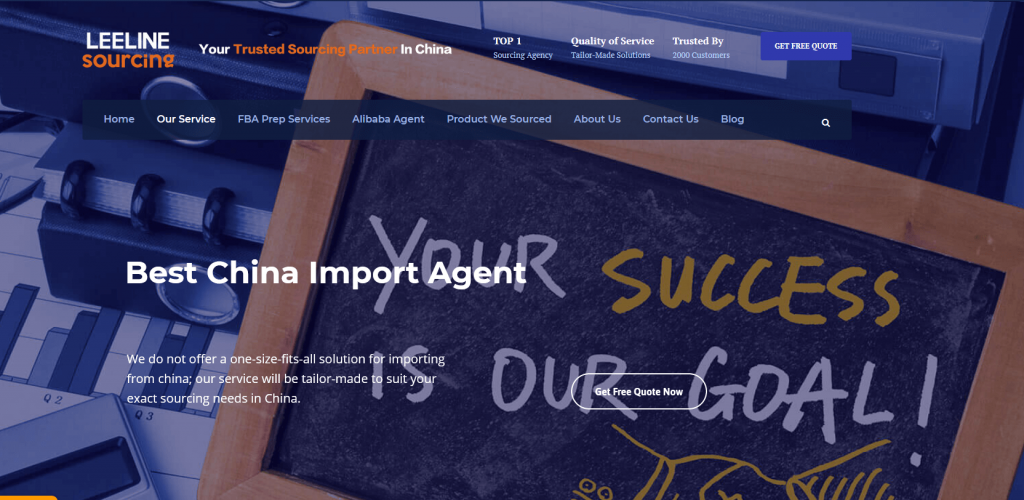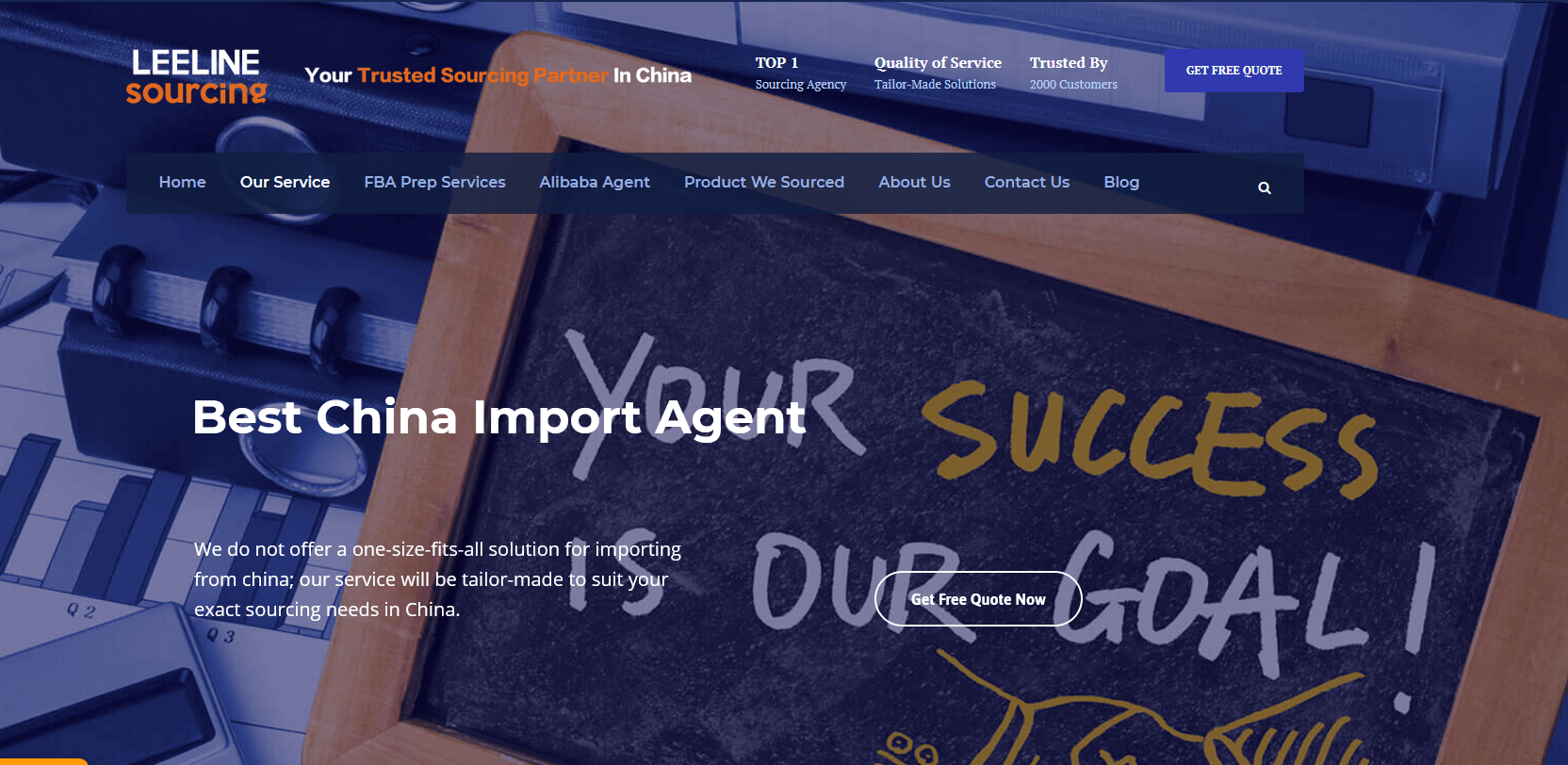 Final Thoughts about Amazon FBA Wholesale Suppliers
Amazon FBA wholesale suppliers need to manage products and suppliers simultaneously. However, this presents an opportunity for them to reap better profits.
If you're a new seller and want to establish your Amazon wholesale website, then it's important you research the market before entering.
Apart from that, you can take the services of LeelineSourcing that will assist in finding the right supplier as well as providing consultation on how to proceed with your store.
FAQs About Amazon FBA Wholesale Suppliers
Here are some FAQs about FBA wholesale suppliers that will help you:
How Can I Buy In Bulk From China?
You can connect with one of the many supplier companies that are working in China. From DHgate, Global Sources, Light in the Box to GearBest, TBDress, etc. you can find several supplying companies for ordering items in bulk.
What Trade Shows Should I Attend?
That depends on the type of product domain you want to dive in. Clearly, you won't go into an auto show when you need a supplier for electronics.
Trade shows organized in China illustrate the main category for which the shows are organized. You can see the category and choose the one that fits with your product requirements.
How Much Money Do You Need To Get Started With Amazon FBA Wholesale Sourcing?
For starters, you can need $200 to $1000 for setting up your Amazon FBA. It's not recommended to start selling under or more these values.
However, ensure that you understand how things work to make your investment worthwhile.
What Companies Should I Contact To Find Wholesale Suppliers?
There are several companies that you can outsource your sourcing needs. These companies are like realtors that know the market inside out.
They know the suppliers that are efficient in producing the goods you need. LeelineSourcing is a viable option that you can count on for sourcing services.
Do You Have To Be Able To Receive Pallets When Doing Wholesale Sourcing For Amazon FBA?
Pallets are used to transport materials. Their main function is to efficiently transport and carry goods in the warehouse.
It's not necessary that you get pallets. However, opting for Amazon FBA wholesale supplier service may earn you this perk.
We are sorry that this post was not useful for you!
Let us improve this post!
Tell us how we can improve this post?