Millions of persons use Amazon, for online shopping. Amazon is a vast search engine on the internet. It's like Google but for purchasing purposes.
It's valuable because unlike Google, every search made on Amazon has "buying intention". Meaning that people who are typing are looking to buy.
Amazon's keyword research is vital for this purpose.
On Google, only specific searches have buyer intent. If someone is searching for "Smartwatch".
They may want an image. Amazon is about making your product on top of the search results.
If you are an Amazon seller, you might question, how do I find those items? The answer is — Keywords.
Keywords are ideas that define what your product is about. In the language of SEO, they are the words or phrases that searchers using to search.
You have to make sure that your product is obvious when customers search for it. It's not only about keywords. Relevancy is also super-important.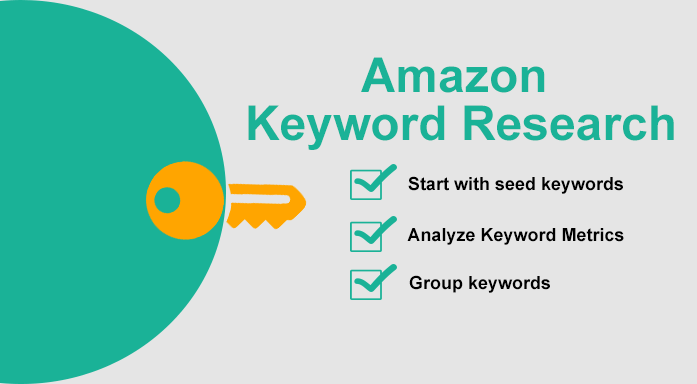 What are the keywords on Amazon?
Amazon Keyword research is one of the simplest ways to improve your sales.
Without competing on price or other things. Amazon's keyword research is a way of recognizing actual client search terms (keywords).
To use these keywords for Amazon listing optimization or Amazon affiliate marketing. Focusing on the aspect of Amazon keyword optimization.
Also, it helps to make your product more prominent on the Amazon search Algorithm.
What are the advantages of using the right keywords?
Your SEO tactics are an important part of your site's competing strategy and are a key driver of your site's traffic.
The initial step in any marketing campaign should be keyword research. It will help you find out what is critical to your audience.
On the basic page position in search engines. 75% of internet users never even watch beyond the first page of search results.
What makes this mean? It means you must be on that first page! Utilizing keyword research is necessary for getting and sustaining your audience's attention.
By using the right keywords you will have many advantages.
A committed audience. Create content that is closest to your audience. You must realize what keywords are bringing customers to your site. Find out what entertains your audience, then start making content around that.
Increased conversion. Related content not only bring visitors, but it will also attract qualified peoples. You will have a greater conversion rate. If the content you are presenting is significant to those who are reading it.
Marketing insight. Examining keywords will give you insights into popular marketing trends and customer behavior. You must be Well-informed about what is popular with your public. And use that to keep your content associated.
Give Priority to your time. Don't consume time generating content on keywords. That is not boosting your bottom line. Use the keywords that are generating benefits to your goal. This will have a tremendous effect on your ROI.
Put keywords in the right place. Recognizing your perfect keywords is half the job. After completing this, placing these keywords in the right position is the next step. This will have an enormous impact on your original search ranking. You should have these keywords in your title, alt text, URL, and support text. It will grow your site's ability in search engines. Your organic search position is necessary for your long-term success.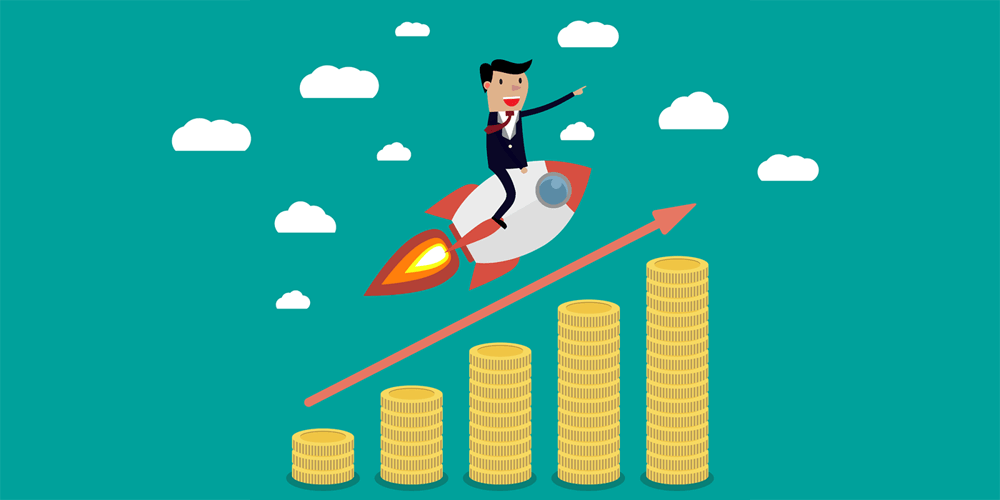 Understanding Amazon's A9 algorithm.
To understand the Amazon Research, You must know how Amazon search works. Amazon search results run based on an Algorithm, that is, Amazon A9.
Amazon A9 Algorithm has many indicators for the search result. Jeff Bezos' priority was to make the platform friendly to the buyer.
So, A9 works according to the likeness and orientation of the buyers. Below are some main features Amazon A9 algorithm. These features will help you rank better on the Amazon product search.
The number of people that visit your product page.
The number of buyers who added your product to the cart after visiting the page.
Rating of your product and the total number of reviews on certain products.
How relevant is your shared information with the product?
Accuracy of general, product description, and title of the product.
How much well you have defined your product.
Is the information has relevance?
To be certain about that you're close to relevancy. You have to know much about those popular keywords among your customers.
But the question is, How do you know that your Amazon Keyword research achieves the relevant goal?
There are some steps you must need to follow to have a better ranking.
Find your seed keywords.
You have to start by creating a few seed keywords. For this, you have to understand what seed keywords are.
These are words or phrases, usually made up of one or two words. Seed keywords extrapolate what is your actual product.
To find your seed Amazon keywords, start by cogitating about the product. If you had to explain it to someone in a few words, what would you say?
If you were a buyer browsing for a product, what would you search for? Note these ideas. The point of considerate importance is that search these words on the keyword tools.
These tools can wave-off your anxieties. You will have hundreds of related words and phrases in front of your screen.
Generate a wider list of Amazon keywords.
Once you have set your seed keywords, it's time to develop a broader list by finding relevant phrases. There are a few methods that you can use to do this.
One method to find more keywords is to type your original seed keywords into Amazon's search box.
You will see that there are many phrases that buyers use to see your product. You have to do that, repeat this process for all your initial keywords. And note down the suggestions given by Amazon.
You have to insert those keywords into your Amazon product listing. But there are some more factors involved.
That is, we know that the buyers are using these terms for finding a product. But we do not know the traffic, ranking, and competition.
To get this critical relevant information. A seller must use Amazon Keyword research tools.
Use Amazon Keyword research tools
Whether you have made an excellent list of keywords or terms. By using your initial keywords on search engines. But the Amazon Keyword research tools have their significance.
The tools will give a lengthy list of terms that relevant to your seed keyword. But it is not always beneficent unless you have a strong set of data about the relevant things.
You have to find a tool that provides you the closest estimate for search traffic. And a sign of difficulty about getting rank on page one for that word.
By covering all your seed keywords by a keyword suggestion tool, you have to rank them. You have to write down keywords with:
High traffic but high competition.
High traffic but low competition.
Medium traffic but low competition.
These are the terms that you must take forward and think about adding to your Amazon listing.
You must have to know that misspellings, having enough traffic shouldn't remove. These can be your backend keywords which customers do not able to see.
How does the A9 algorithm work? Ranking factors on Amazon
Amazon A9 algorithm is buyers oriented algorithm. The algorithm helps buyers search for the best product with the help of different indicators.
When buyers write something in the search tab, the most preferred product appears on the top. This also helps buyers find a reliable seller.
A9 algorithm accesses items with common keywords, ratings, positive feedback, product pictures, and description.
Below are some necessary things to consider while making your product content SEO optimized.
1. Keywords
Make sure you got an all-important keyword for your product. General and product descriptions should have every detail. Use keyword tools to find out all the necessary words and phrases.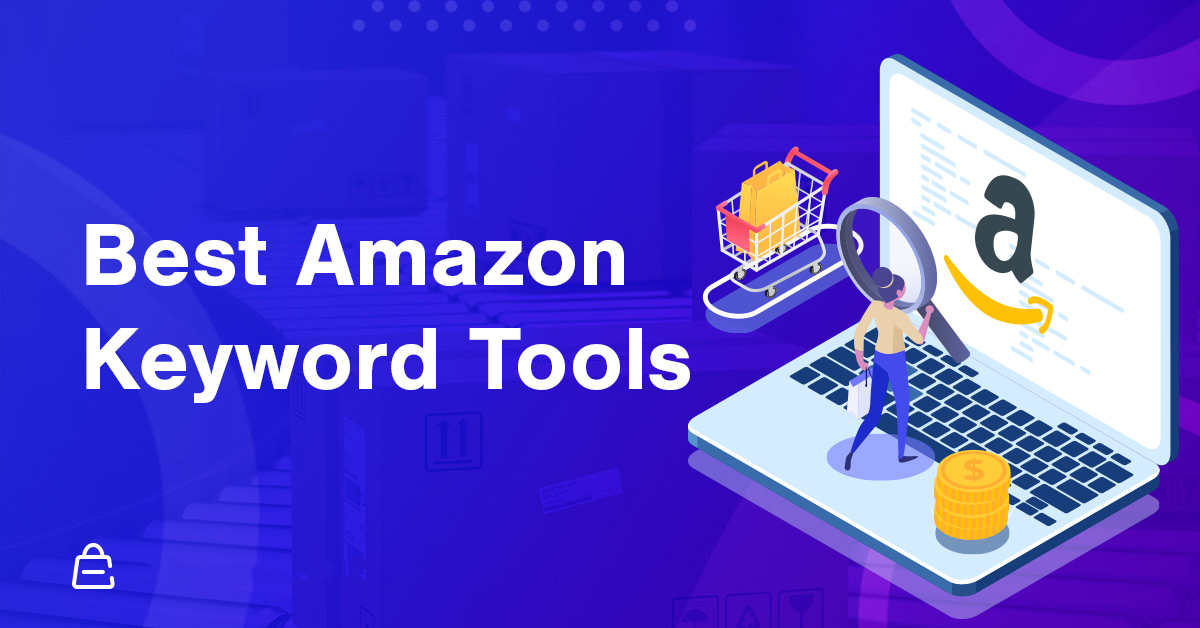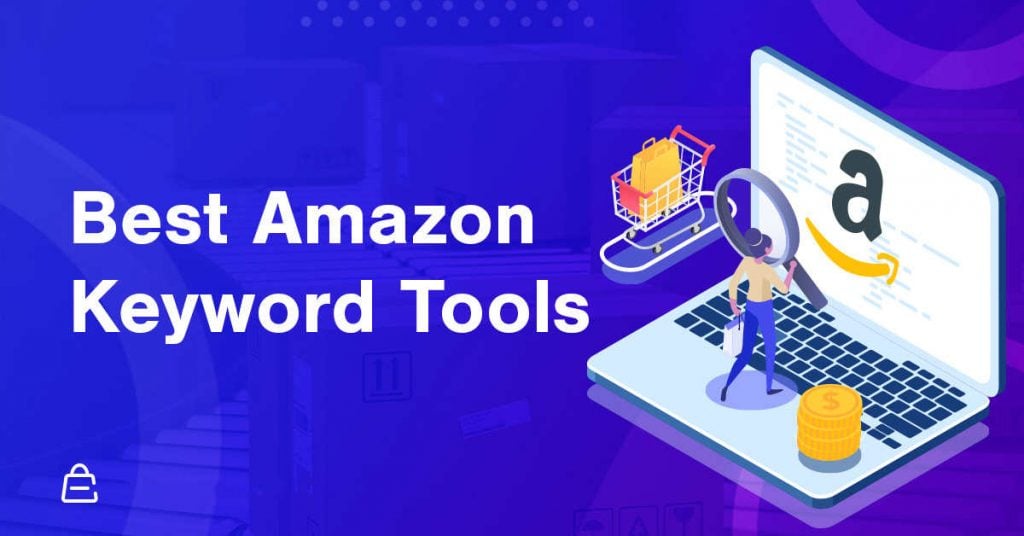 Additional information should be clear and have information in detail. These details are used to filter products for the buyer.
3. Product copy
Amazon Keyword research needs product copy to be different and easy to understand. If you are facing difficulty in writing these hire a professional copywriter.
4. Product images
Product images should be clear and give a good explanation of the product. Cover every aspect of the product for the ease of buyer and A9 algorithm.
5. Amazon FBA
Amazon fulfills FBA products their selves, so they have better visibility and speed to deliver. Use this service for better search engine visibility.
Suggested reading:Best FBA Prep Services Help Your Sell on Amazon Successfully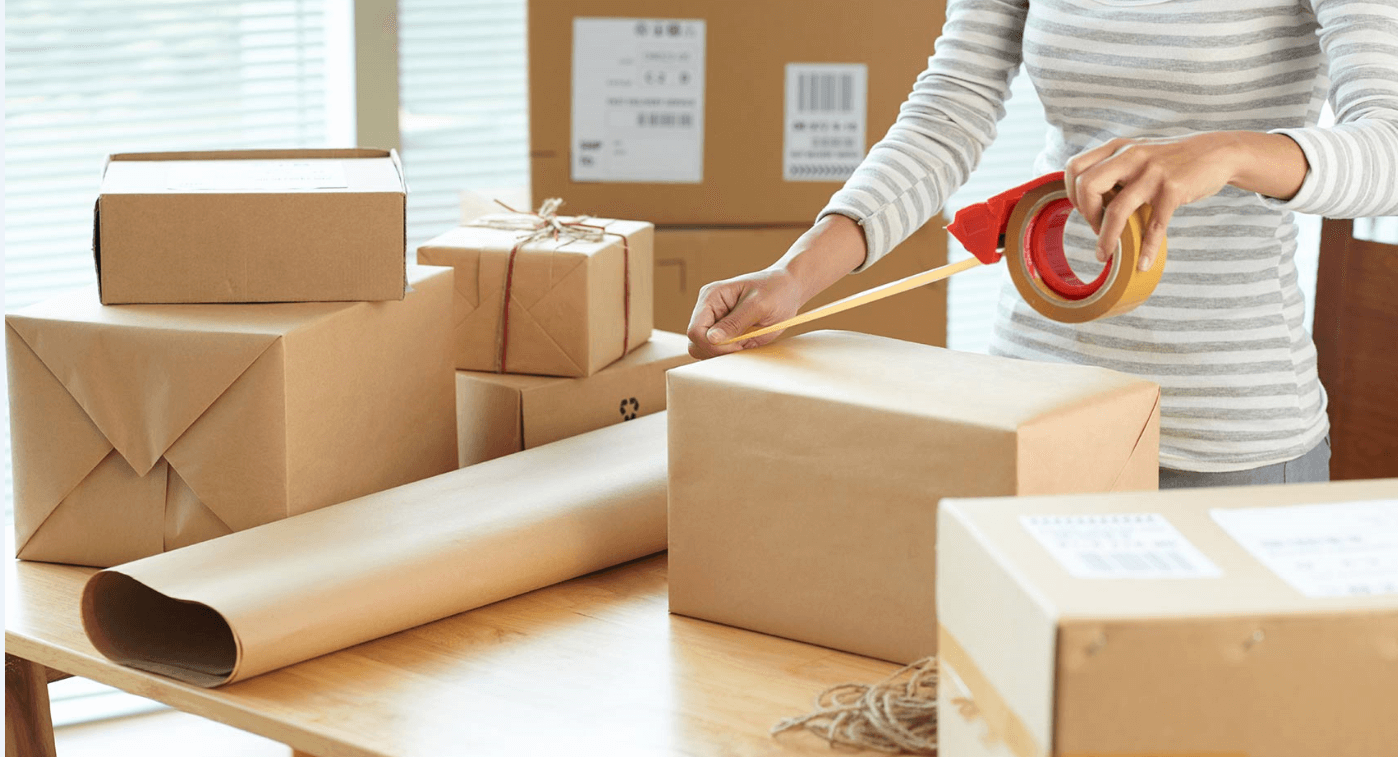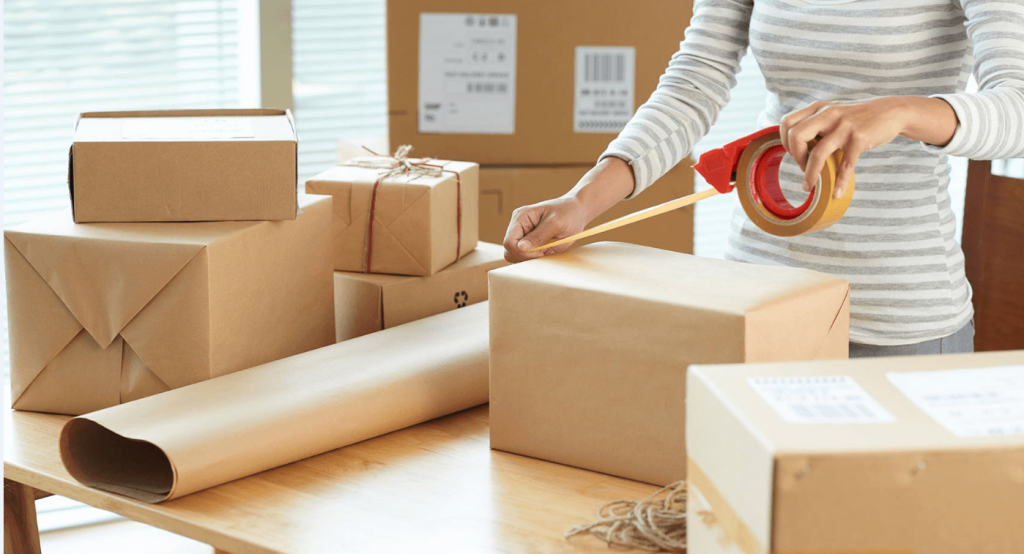 6. A+ content
Content should be different and unique. You can get a copy strike if you are not careful about the content. For this again hire a professional for an A+ content.
7. Reviews
Give the best services for better reviews. This is key to develop buyer trust. Reviews are a key element of the A9 algorithm by Amazon.
How do I conduct Amazon Keyword research?
1. Target products that compliment your product.
As you know, that complements are those products that buyers generally buy together.
Amazon Keyword research led you to another method.
That you must target that product which complements your product. This is a useful technique to get a better ranking on the Amazon A9 algorithm.
It is also very useful to do better Amazon Keyword research.
By targeting complements, you can make your product more prominent to a buyer. Add complements in the product description, bullet points, and in the hidden keywords.
This will make your product visible to those people who are not especially looking for it. But by their searches, we have the sign that they may have the interest to buy our product.
In some cases, you should have to be more logical while complementing. You should know about your product very well and also its usefulness in different areas.
Let suppose, you are selling a milk cream. You should be aware of the prospects of your product in other markets like butter and yogurt.
While in some cases, you will have to do research. Move to your competitors' page.
The main areas you have to see are the details of the products, also what items customers are buying. This will give you some idea of your target.
2. Type into the Amazon search bar and look at the keyword suggestions.
It is another useful and simple method to conduct effective Amazon Keyword research. It is the simplest way to conduct research.
This method is easy and you can have the most relatable results. By doing Amazon Keyword research, using Amazon as a search engine.
It is the simplest method to achieve excellent targets. Amazon Keyword research is very much important, to increase your sales.
All you have to do is, you should have a range of seed keywords. Put these seed keywords in the Amazon search bar.
When you enter a seed keyword, Amazon recommends other phrases and terms. Which consumers usually search to find that relevant product.
You have to note down all the suggestions given by Amazon, and use them to find other relevant keywords.
In this way, you will have a range of keywords that you can use in your product title, description.
Also in bullet points and backend keywords. To get a better ranking and more traffic. This is the simplest method to conduct effective Amazon Keyword research.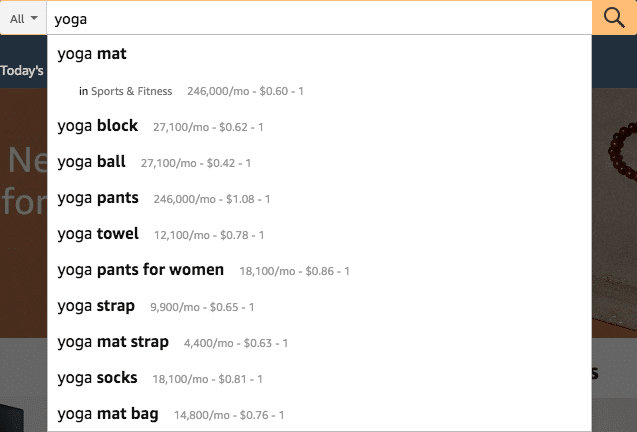 3. Look at what you're ranking for on Google.
If you have your website to sell your products, other then Amazon. it will be different for you. A great amount of Customers also searches for a product on Google than on Amazon.
Approximately 35 percent of buyers search for a product on Google. 35% means that there are millions of buyers looking for a product on Google, including yours.
You must use a tool to find out the first page ranking of your website. For special search queries and also find out those terms.
Use them as a keyword for Amazon Product listing, description, and for a seller account. This will give you a double advantage as it permits you to create product awareness.
With the possibilities which take little time to convert. Let you suppose, A buyer search on Google comes on your website and look around.
Then after sometime when he searches for your product. Having a buying intent, he sees your product on the top of Amazon search results.
Immediately noticing the product that is the same he saw before on another site. He clicks, buys your products, and converts.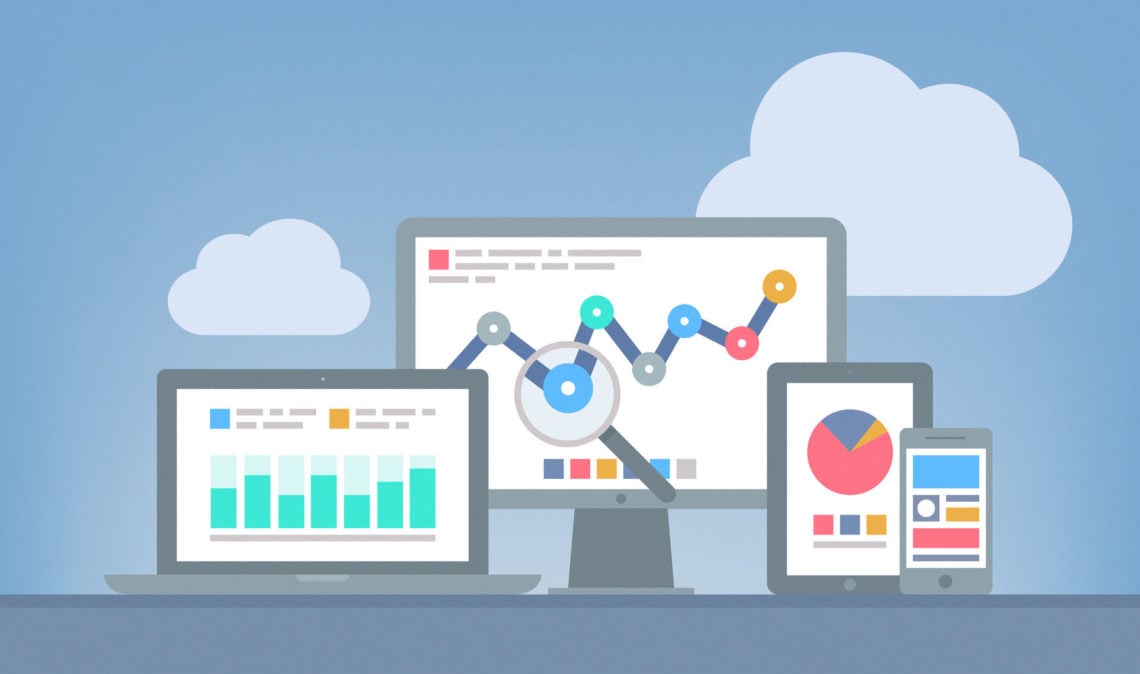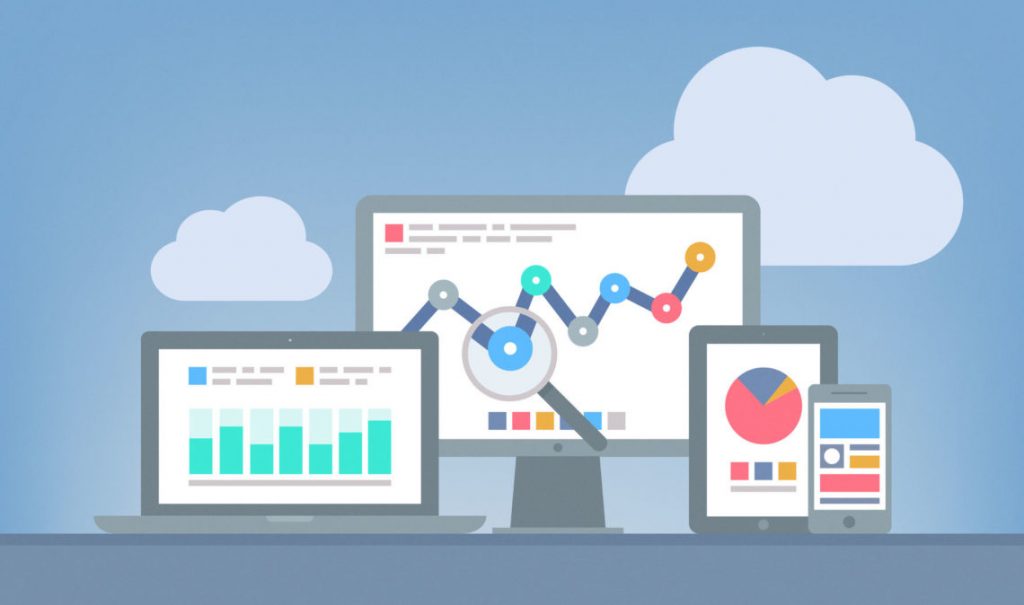 5 Free Keyword Research Tools Recommend.
Besides the manual methods to do Amazon keywords research. There is a lot of simpler and efficient weapon to use for this purpose.
The weapons are Amazon keywords research tools. You can find the number of tools on the Internet. But here are 5 amazing Amazon Keyword research tools written as follows.
It is one of the best research tools. You can use it for Amazon keywords research to find out more keywords. And use them to Amazon keyword optimization.
To get a better ranking on the Amazon A9 algorithm. It is free to use. If you want a pro version of this Amazon research tool.
Then you have an option of monthly and yearly subscription. It is easy to use. Will gives you better results. You will notice it's a huge impact on your ranking and the traffic you receive.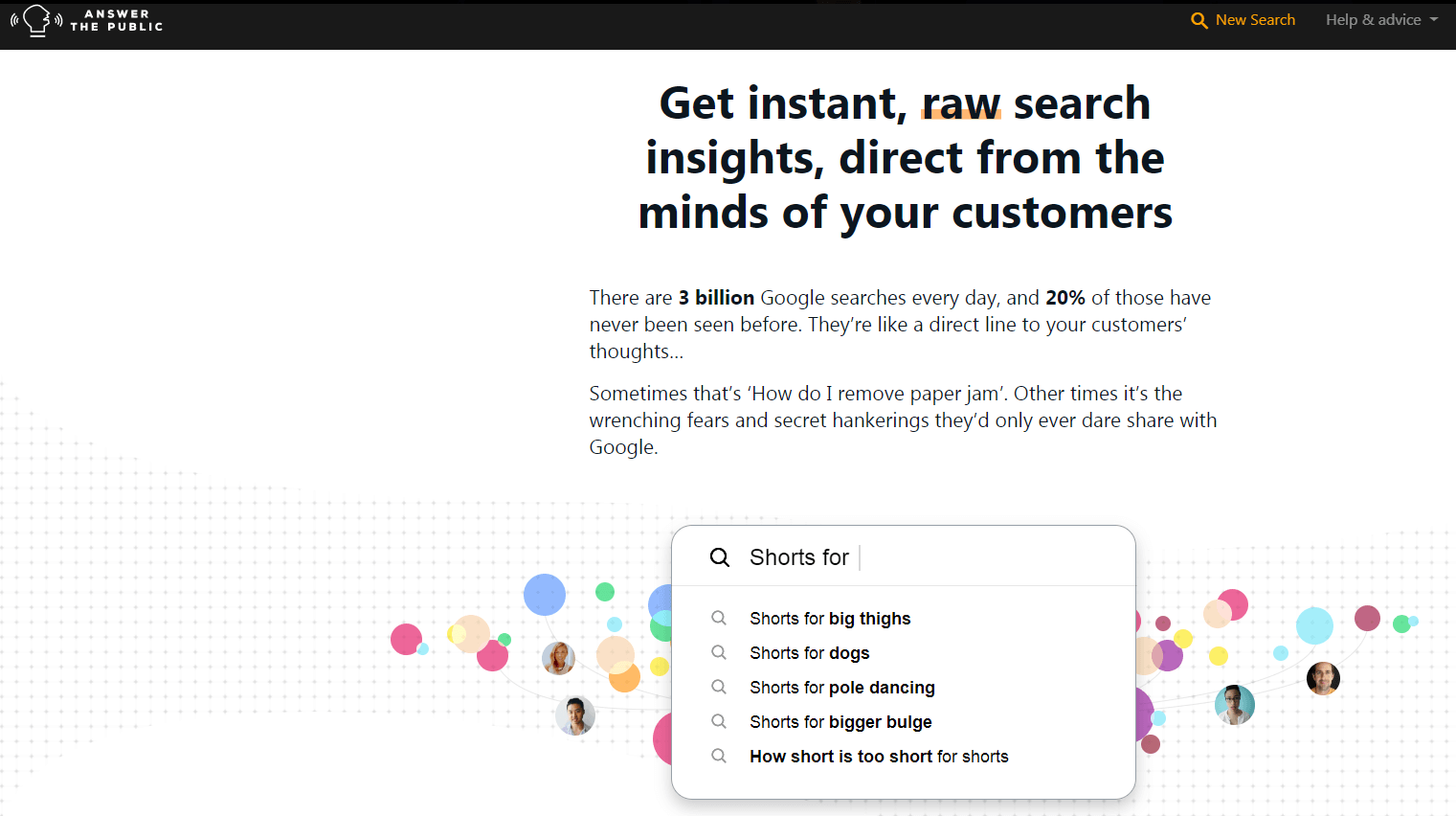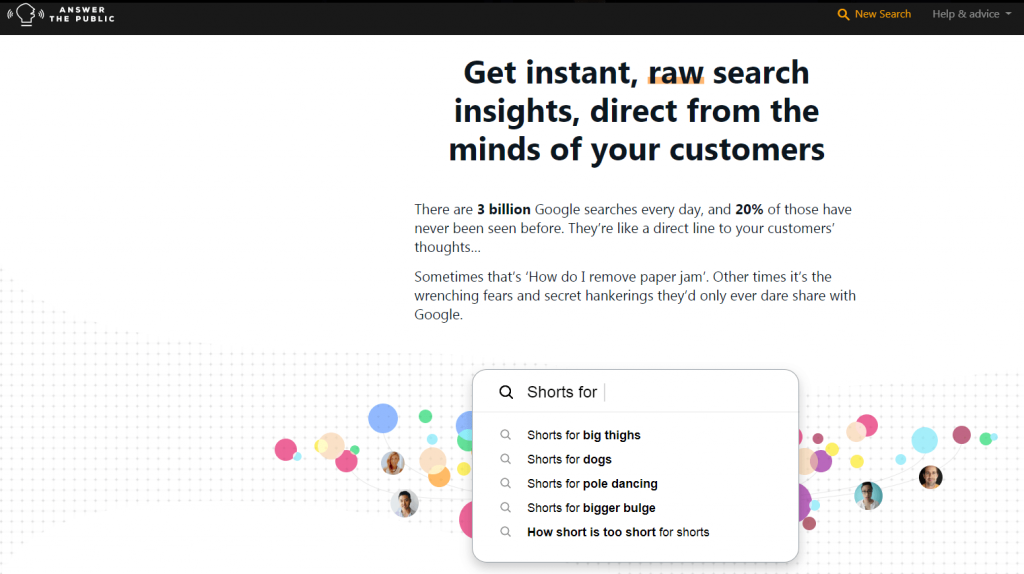 2. Keyword surfer
"Keyword Surfer" is a free keyword research tool. It allows you to search volumes in Google search. For every search you perform in Google, you will get precious data for content.
It has a large variety of different kinds of keywords. For more than 70 countries. It will also show a huge impact on your ranking. It is one of the best research tools to conduct Amazon Keyword research.
Keyworddit is an amazing tool of its kind. It is very useful and effective for Amazon Keyword research. You will see a great improvement after using it.
It is a tool that extracts keywords from Reddit. If you are looking for Amazon keyword optimization. Keyworddit is the best tool for this purpose.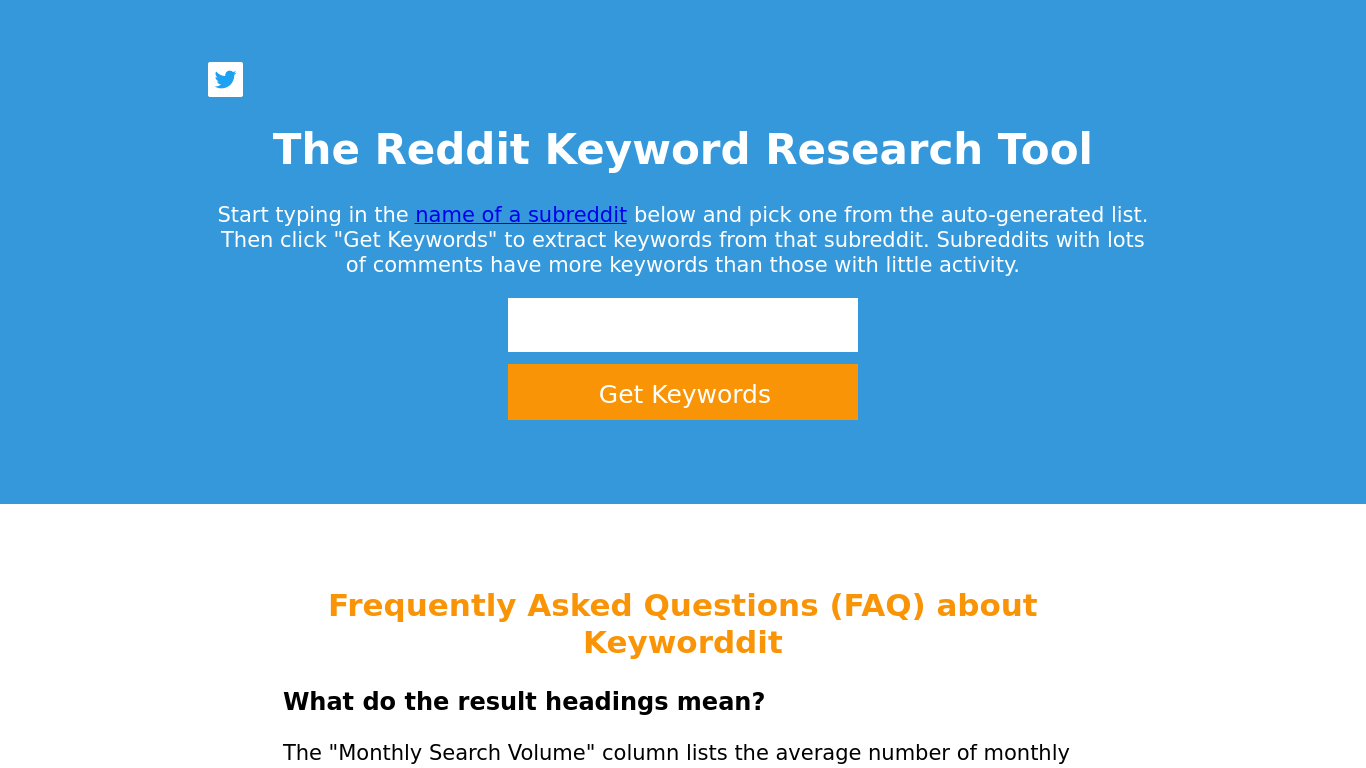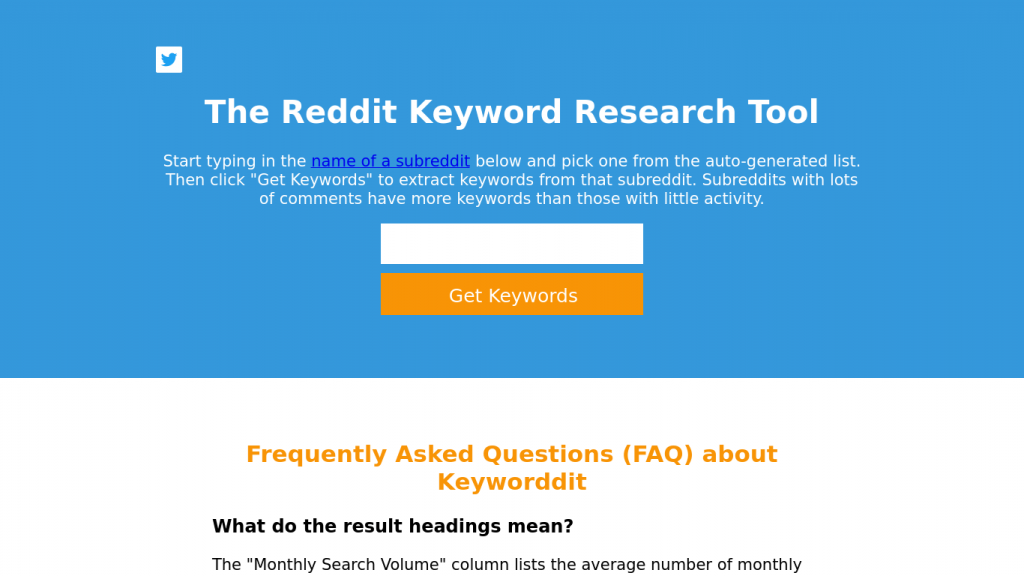 4. Questiondb
Questiondb is not an ordinary keyword tool. It has a range of keywords that can increase your ranking of Amazon.
Questiondb is a very useful tool for sellers on Amazon. That it makes Amazon Keyword research easier for them.
It is the most recommended keyword tool by marketers and writers. This makes their job easier.
It is a unique kind of Free keyword research tool. This helps an Amazon seller in Amazon keyword optimization.
It gives keywords related to industry type products. Only you should have suitable seed keywords to find more on Bulk Keyword Generator. It will improve your Amazon Keyword research.
By using these tools your Amazon Keyword research will beyond anything. It is the easiest way to find relevant keywords to get top ranking on the Amazon A9 algorithm.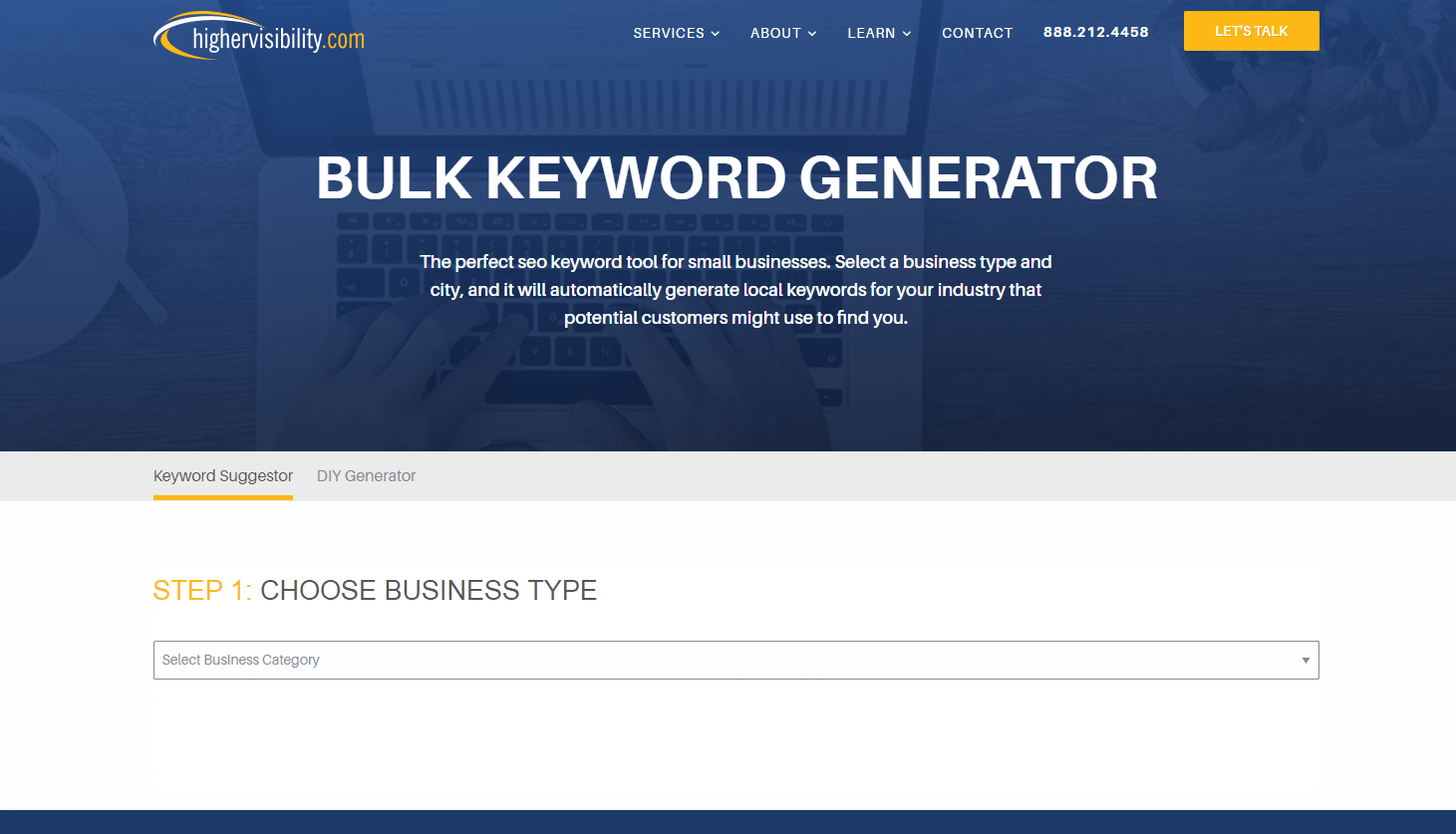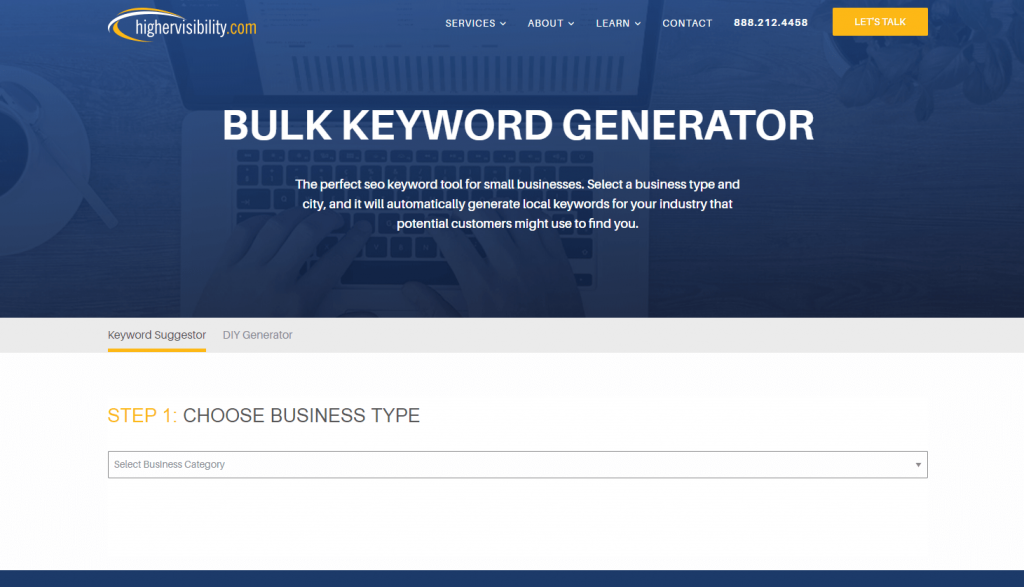 How do I optimize keywords on my product listing?
1. Title.
The product title is the most important thing. It depends on your title that someone clicks on your listing or not.
The well-structured product title will bring more visitors to your product. But if the title is unreasonable, then it will lead to a negative effect on your business.
You may think that why the title is so much important? Well, it is important. Because in today's world, buyers not waste time figuring out what is the product.
He will prefer to go on an optimized product title. And get information about your product to decide whether he is going to buy it or not.
Also, the Amazon search algorithm works as it relies on your title to rank it better or not. It uses your title to rank your product in relevant searches. If you want your product to get high ranking then you must focus on optimizing your title.
To optimize your product you have to be descriptive in the title. You should put relative descriptive information in the title. This convinces the audience to click on your product.
While optimizing your title, you should put relevant keywords in the title. As the keywords are very important, to get a better ranking. So it is necessary to put relevant keywords in your product title. To have a great ranking and conversion rate.
You have to avoid irrelevant promotions. Also, you should avoid fluff up your title. You think about your customer, They have nothing to do with that you are a No.1 seller or not. They want proper information about the product. By adding irrelevant promotions in the title you have to change it. Due to which your product will not get proper rank and you will not receive much traffic.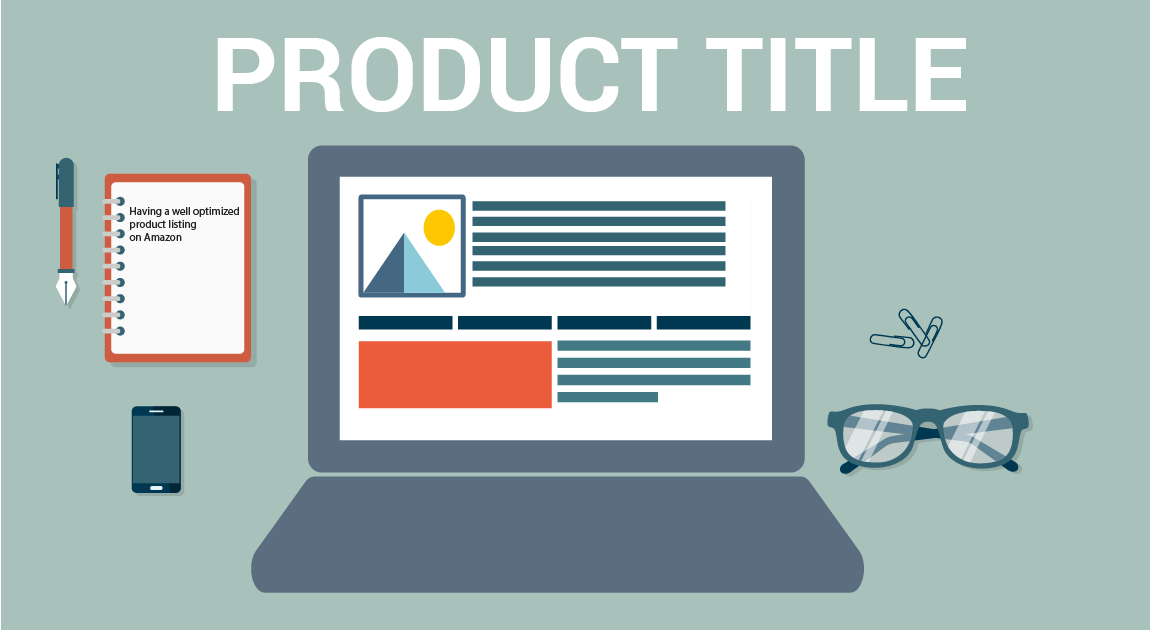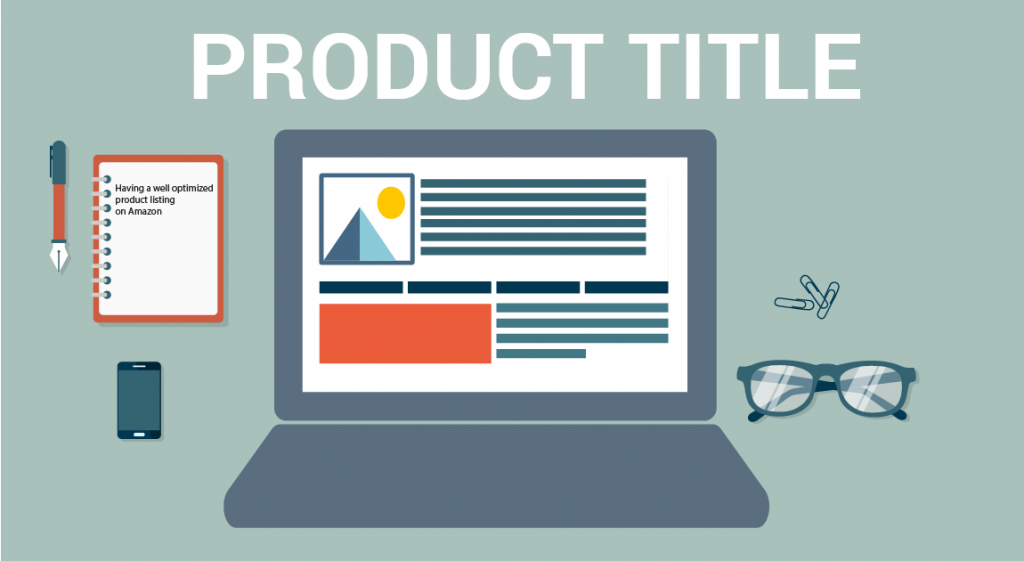 2. Description.
Your product description also important in your product listing and receiving traffic. It is a great opportunity to describe the buyer, why your product is better than others? To knowingly use this opportunity.
Your product description should be very wide and clear. Every point should be about your product. To get a better ranking On Amazon Search algorithm add keywords as many as you can.
But be care full that it may not confuse your customer. Don't give any information that may mislead your customer. Or create such meaning that product cant meet. Don't add any inappropriate information in the description.
3. Bullet points.
It also has significant importance to increase your sales. Bullet points are like the main features of your product. It must include information about the product only. Not an offers like, "sale", "best-seller" etc…
You should be aware that what is important to your customer. You should add the most relatable keywords in bullet points. To get a better ranking and conversion on your product.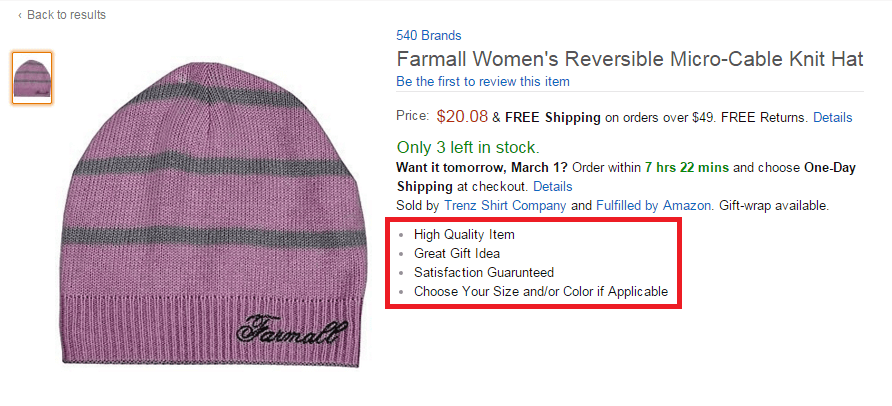 4. Backend keywords.
Backend keywords are those terms that you can use in your product listing. They play a vital role in the visibility of your products on high rank.
Your buyer can not see your backend keywords. But Amazon A9 algorithm uses these keywords to rank your product on related searches.
Your backend keywords have an important role in your business. If you want your product to become prominent and you receive a high conversion rate. Then you must pay attention to optimizing your backend keywords.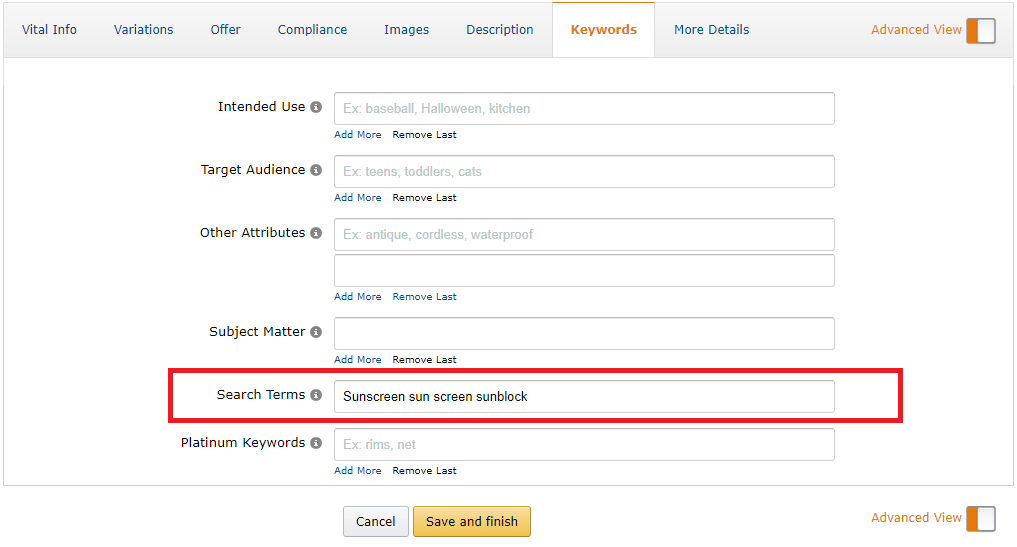 AmazonAmazon Keywords Performance — How well is my product ranking?
Click-through-rates (CTR).
CTR is like clicks your product receive by the people who see it. It's like a ratio of how many people see it and out of them how many clicks on your product.
If 100 people see your product and 3 out of them click on it then your CTR is 5%. Keywords have an important role to increase your CTR. As keywords improve your ranking on the Amazon search algorithm.
Then more people will see your product. More people see the product means the chances of clicks on your product will also increase.
Conversion rates (CR).
Conversion rate is a percentage of buyers visits your product that gets converted. Means who buy your product.
Amazon keywords are the backbone of the conversion rate you receive. You should be aware of the Good conversion rate of your area.
Because after knowing that you will be able to know where to do optimization in your product listing.
To increase your conversion rate you should follow some techniques. Like better product listing, adding keywords, recommend related products, include stock numbers, etc.
Amazon Sales Rank (BSR or ASR).
As an Amazon seller, matters for many reasons. It tells you that, What is your position in a product market. You should have a low BSR or ASR score.
It depends upon your current sales and has nothing to do with the sales you're going to make in the future. To improve your BSR or ASR you have to follow the following steps.
Optimize your product's title
Offer prices that are competitive in the market
Understandable product description
Put important features of the product as Bullet Points.
Suggested reading:How to Optimize Your Amazon Product Listings?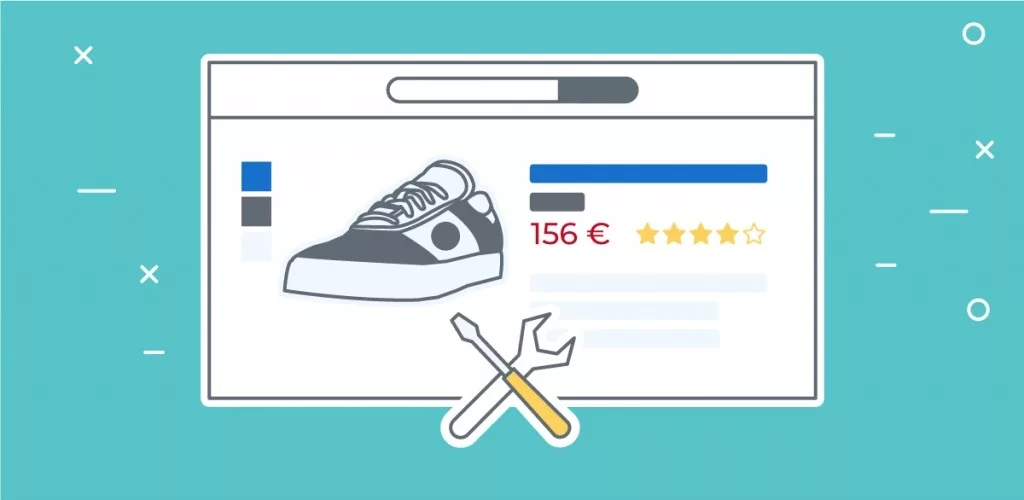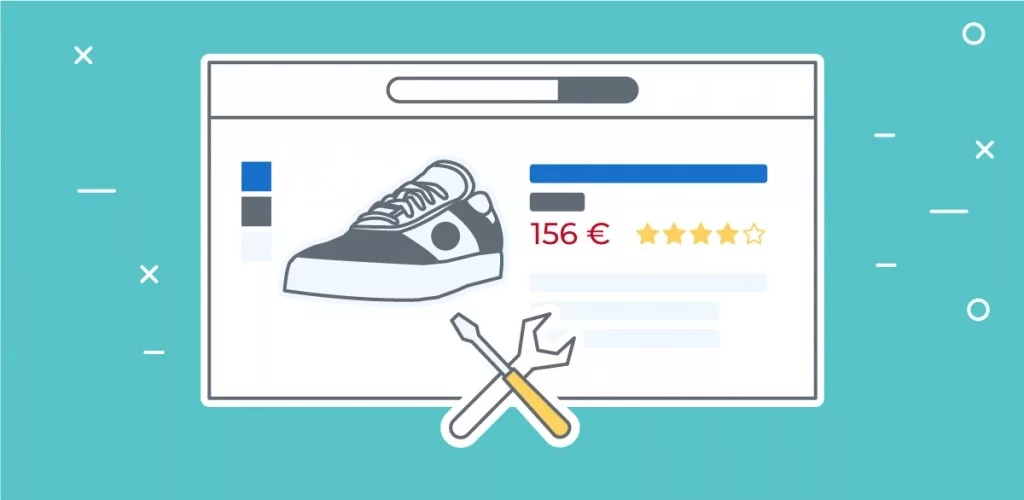 How LeelineSourcing Help You Find Reliable Amazon suppliers and expand your Online business.
LeeLine Sourcing is the top sourcing agent in China. For more than a decade, they have developed a relationship with the top suppliers in PRC.
Leeline is the best and complete solution if you are looking for the products for Amazon sellers.
Leeline Sourcing can help you find the suppliers at competitive prices. If you are looking for suppliers in China, we can help you with that.
Leeline also provides other services like Factory Audit and Inspection services. With this, you will be able to check the quality of the product before sending it to your warehouse.
We offer Amazon FBA prep service. We will pack your products right according to the policy of Amazon.
If you are a multi-category seller, Leeline Sourcing also provides a one-point collection service.
That is, you can collect your items at a single point and source it all together. Leeline sourcing will act as your eyes and ears. We will help you in every possible manner. Simply contact us here.
Suggested reading:How to Become a Profitable Amazon Vendor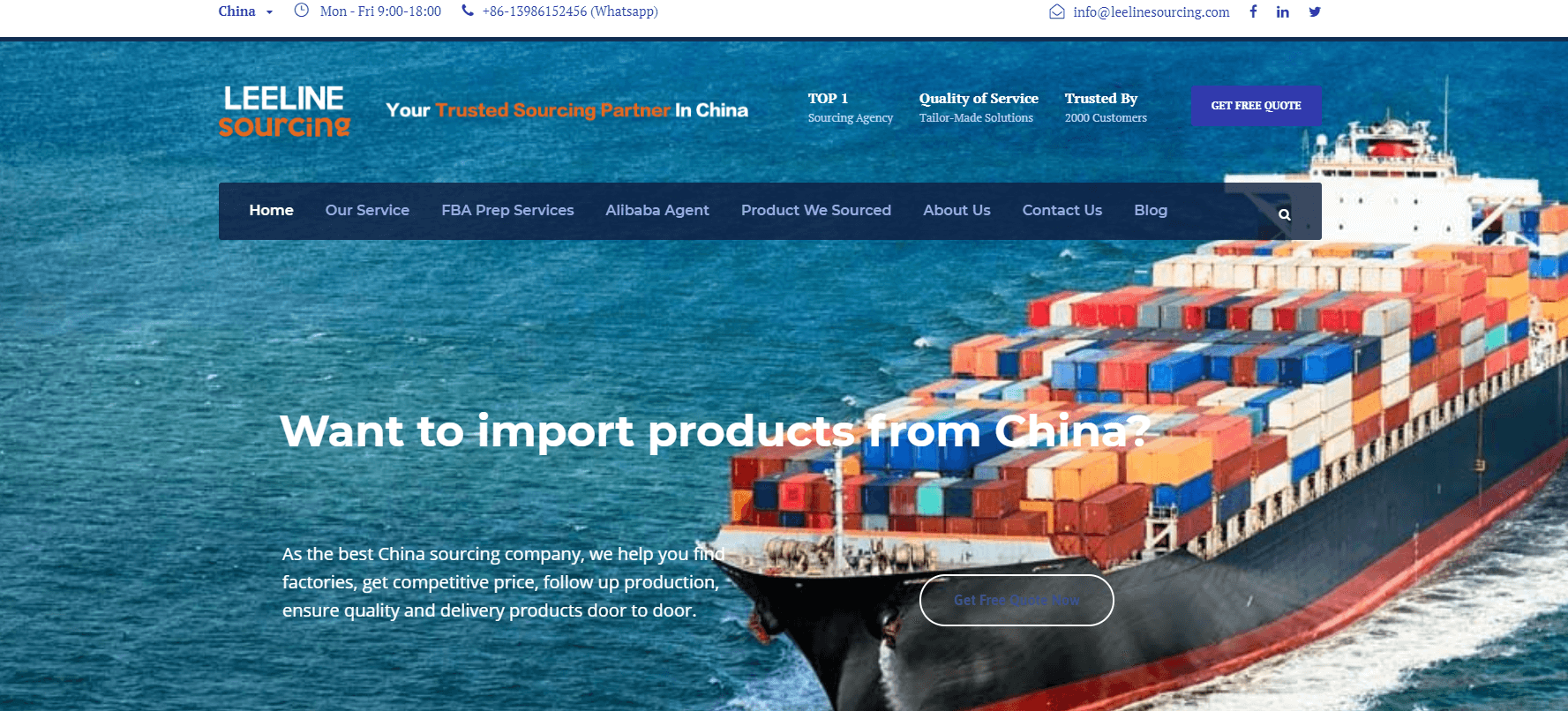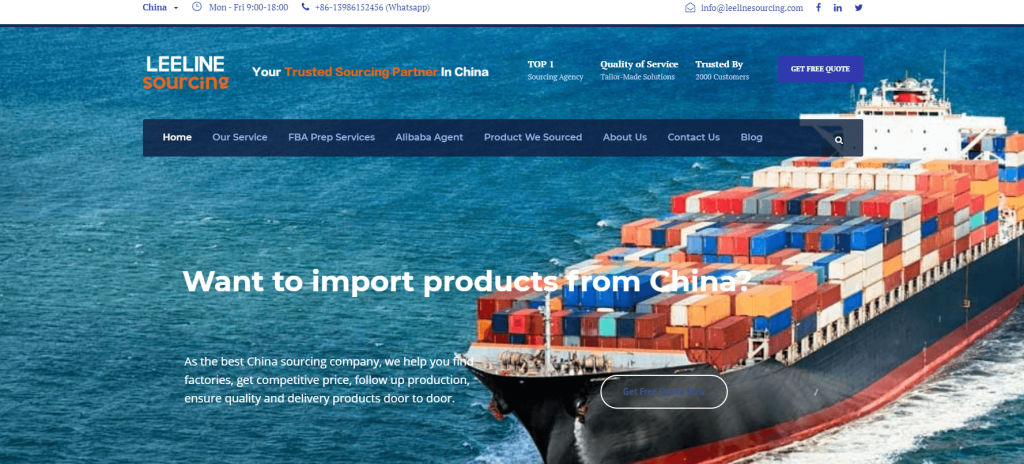 Final Thoughts about Amazon Keyword research
By reading this whole guide, we are pretty sure that success is on your way. Amazon Keyword research is a very lucrative method to enhance your visibility.
It will bring you more sales and grow your business to the next level. You will have more impressions and more conversions.
Many sellers who adopt this technique are selling high in volume. With this feature, you will soon have a monthly 6 figures selling on Amazon.
FAQs About Amazon Keyword research
How many keywords does Amazon allow?
There is no specified limit for keywords that Amazon suggests. You can write 150 to 200 characters in the title.
For product description, you can write 1900 characters. Similarly, for a general description, you have a separate character limit of 1900.
Is finding the best Amazon keywords for your product very difficult?
To do Amazon Keyword research is comprehensive and time taking. But it is not a difficult task if done systematically. Follow our Amazon Keyword Research guide for more information.
What are the most searched keywords on Amazon?
Search Words vary from country to country. In 2020, at Amazon US, the top searched keywords were toilet paper, paper towel, water bottle, and coffee.
How to see the number of searches for Amazon keywords?
You can consult any Keyword tool that provides Amazon keyword to see the number of searches for Amazon Keyword research.
How do I change my keywords on Amazon?
You cannot change keywords for the Amazon products as they are generated by the search behavior of the buyers. However, you can adjust them to your product page.
How to get on Amazon's search recommendation list?
To get the search recommendation list, you have to choose Amazon Keyword from the keyword research tools.
We are sorry that this post was not useful for you!
Let us improve this post!
Tell us how we can improve this post?